The joy that comes after 2years of Locking xpolyCUB: vexPolyCUB on the go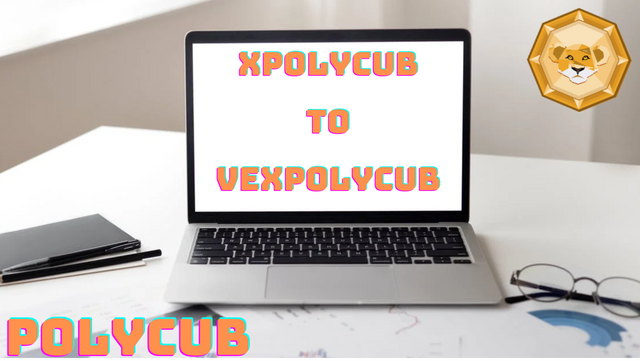 source
Just like a pregnant woman after a period of 9months then there comes the joy. It's been going on and on as the woman is pregnant (the locking of xpolyCUB) and the days counting just as it's counting for those that has bought the idea in vexPolyCUB,then after the wait is over,then the goody bag is right there. But this only happens to those that are pregnant (the believers of vexPolyCUB).
To the admins, curators, and the members of this great community, a very good morning to you all coming from your friend @mrhive001.
Once upon a time, by the risen of a kingdom called the hive Blockchain,there arise a kindred called the Leofinance community. In this community,there came a man that married and gave birth to different children called @leo,@cub,@polyCUB. The polyCUB being the last born married and gave birth to xpolyCUB which made its way out of the world by breaking laws and bringing much joy to the family as a result of its long time stay of 2years in search of greener pastures by the name vexPolyCUB.
The storyline in polyCUB to vexPolyCUB and it's yielding
Much have been given in through the course making polyCUB and much more in making vexPolyCUB a reality. It all starting from thinking and rethinking, planning and strategizing, giving in and giving out of thought and much more I could say but all thanks to @khaleelkazi and the crew members for the work well done.
To some people,they use this word,"No pain no gain". Bringing it to this view, there has been some denial of many goodies that one could have employed to make it's wallet and financial standpoint more valuable but still decided to give in to the idea of first of all having in possession of polyCUB down to xpolyCUB and locking into VexpolyCUB. It could have been much better but the future is there and it's been enjoyed by those that plan for it.
Here is a lifetime opportunity for those that buy into the idea of investment and that with locking of xpolyCUB. Though it might take some time but still is the dividend at the tail end impressed enough. Onboard and let's make mula together. Let's not fantasize our dreams of better life but work towards actualizing it.
Posted Using LeoFinance Beta
---
---