Don't Love Me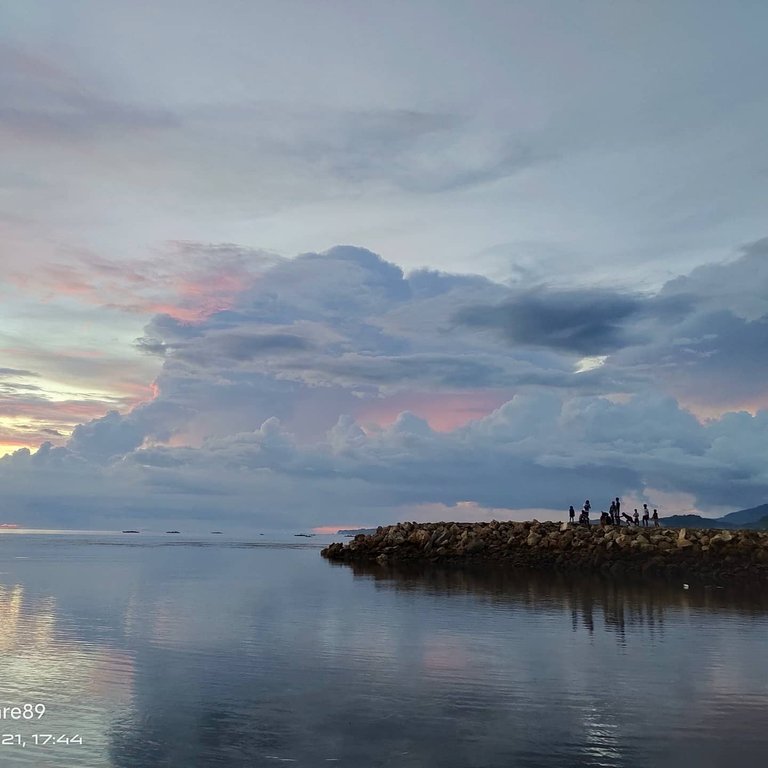 "I LOVE YOU SO MUCH CECIL!"
I shouted with a blushing and embarrassed face, nodded.
I didn't know how she felt at that time but she said nothing but hugged me tightly as the tears soaking my shoulder. I started to wonder what those tears were for when she didn't explain to me why. She gripped her hug tightly as if there would be no next day to come to see each other. When I couldn't help my curiosity and thought of saying a word, she kissed me and ran away immediately. She left me hanging. She left me broken even though she didn't say a single word but assuming what just happened. I didn't stop myself from crying, a heavy feeling in my chest told me.
It has been a week since my confession. I saw Cecil from a distance with her friends laughing. I didn't move even though the heat of the sun was burning me. I desperately waited for her to look in my direction where we could see eye to eye. Hours passed, she left and I decided to close my eyes with a little bit wet on them. It was painful, no, it killed me.
"What did I do? Was I wrong for confessing my feelings towards her? I thought she felt the same because her actions told me so."
I ended up questioning what I said to her, regretful. There were no nights I didn't blame myself for what I did. Not just a broken heart that gives me emptiness but also a childhood friend whom I loved for such a long time. I sobbed while squeezing my fist to endure the pain.
The whole month of feeling guilty and pain. I decided to keep away from her if that's what she wanted. My heart might melt seeing her so happy with other people. I suppressed my emotions and acted in front of her when I passed by not hurting. Even though the truth was I was so eager to talk to her and be with her.
One afternoon, I wanted to be alone. I thought of releasing all the pain by not stopping myself from crying. I went to the shore where not many people were around. I cried so hard, loudly until there would be no tears to fall. I forced myself to quench every pain that was left inside me. I wanted to forget her and my love for her.
"I don't love you anymore, Cecil!!"
To my surprise, someone hugged me from behind, crying, and sobbing. I tried to look back who that was but he stuck her face at my back that it would be hard for me to see. I had an idea who that was but I was still hoping to see her face.
"I love you too, Ron, actually, I have been loving you."
After what Cecil said I felt like a thorn in my heart was being removed but I wondered why I couldn't stop my tears from falling, perhaps the sound of her cries. I could feel the anguish of her heart that we can't be together.
"Why, Cecil? Why can't we be together?"
I asked her at last, for the last time I was desperate to ask her this.
"Okay, I'll tell you everything since the time is almost here."
I was uncomfortable. I felt fear from the time she said it. I was afraid of what it would be since she hid it and even ignored me.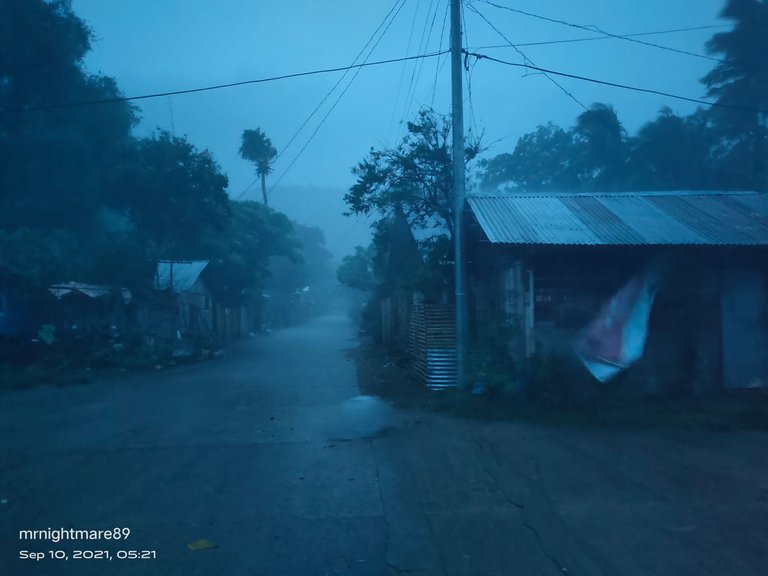 2 years ago we had an accident together. We were riding on the boat at that time going home. There was a storm that created heavy rain, strong wind, and big waves. Unfortunately, the ship we were riding capsized, and a lot of people died. Not because of the cold but because the current under the sea was strong. That time Cecil fell into the sea but it took a while before I found her. When I found her she was unconscious already. I was sure at that time that she died but I did my best to save her. Kept pumping her chest like doing CPR for her to revive. It's unbelievable that she woke up after 2 hours.
She recalled what happened back then but I couldn't believe it.
"Don't tell me you di-?"
She nodded and answered.
"Yes, that time I died already but I begged the angel of death to give me more time at least."
I laughed at what she said because it sounded absurd but something on me chose to believe. I witnessed how she didn't breathe at that time.
"No, don't fool me, Cecil, please."
I cried hard again as I let the tears splash while shaking my head, not believing it's true.
"Sorry, Ron. I decided to stay away from you and didn't let myself experience what a couple means because it might be hard for me but it will be the hardest for you."
She explained and I felt my body trembling, not accepting that it's the truth.
"It will be painful to you since you're the one who will leave behind."
That time she couldn't say a word while her voice was interrupted with so much crying. Sobbing nonstop, her voice was trembling. I felt pity for her and I felt hopeless knowing there's no such thing I could do for her. Death was inevitable but sudden death would be unacceptable.
"I'm afraid, Ron."
She continued crying and shivering. I hugged her tightly and joined her in what she's doing.
"You should have told me to cherish the time while we still can, Cecil."
I diverted the issue from blaming so that she could at least lessen the worries inside. I decided to be with her all the time even though we were really sure that her death was coming. I did everything not to remind that day of her disappearance and just waited for that time to come. I just prayed and hoped that her destiny would change for us to stay longer.
END..
images are mine
mrnightmare
---
---