Half that can't be Whole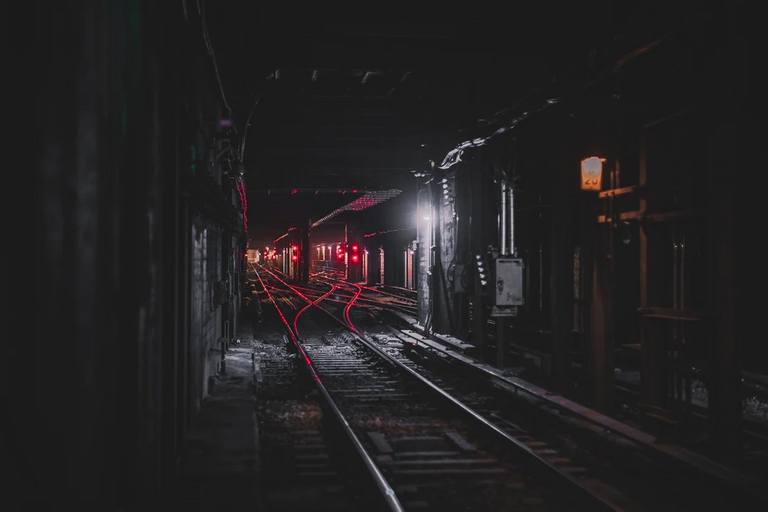 unsplash
Panting. Shivering. I thought I ran as fast as I could to lose this woman who looks like a human but changed into a monster look. I heard about their race in the news but I never thought they're real. No one totally uncovered their faces on the television and why now I saw her not long ago when I only thought of loving her.
5 months ago I was happy looking at her from a distance. She tempted me with her beauty and the way she glimpsed when she noticed me staring at her. She was always alone and that's one of the reasons my heart wanted to be with her and to comfort her. The innocent look on her face and her loneliness urged me to think that it's my responsibility to accompany her. A stupid pride of me was thinking that I should make her happy when I'll manage to stay by her side.
That was 5 months ago and earlier when she confronted me to accompany her to that lonely place because she's afraid, this is what happened.
"Larry ----- where are you?"
A mocking cold voice continues calling me. I'm so afraid of just hearing her voice. I couldn't help myself from trembling while hiding after being tired from running away.
"Found you, Larry."
She shows up at my back while smirking. I thought there was no way to escape her. Unlike her, I was just a normal human being who doesn't exceed superpowers. I felt hopeless. My mind went blank to think that my life would be over this time. I'd be dead for sure since the food of Ghoul is human like me.
I began to cry, desperate to live as I continued begging not to eat me.
"Please spare me."
I kept begging while she continued laughing like crazy.
"That's it human, beg for your life. It will taste more delicious when the flesh of your body is trembling."
She opened her mouth and I closed my eyes while crying desperately. I didn't know what happened next because the woman suddenly fell to the ground after biting me. The scars of her fangs on my shoulder remained a mark.
I slowly opened my eyes even though I was afraid. But it felt like my body was getting numb, my sight was blurry, and without realizing it I fainted.
I woke up with pain from all over my body. I heard the Doctor who treated me saying something even though I was distracted by the pain.
I was almost dying after that ghoul woman bit. Even just like that, the poison of her fangs mixed into my blood. The Doctor was just surprised after examining my body because he found out that I'm a half-ghoul and half-human. It activated after I got bitten, the cells of my body from ghoul were generating and it healed me. Even so, I couldn't believe that I was a ghoul from the start, and I resented them so much.
I was released from the hospital and continued living. Although I was confused about which world I should live in. In the world of ghoul where they'll think of anything but devouring humans. Or in the world of humans where they hate the ghoul too much and I'm afraid they'll learn about me.
I avoided my friends, I took my distance from them not to reveal my true identity.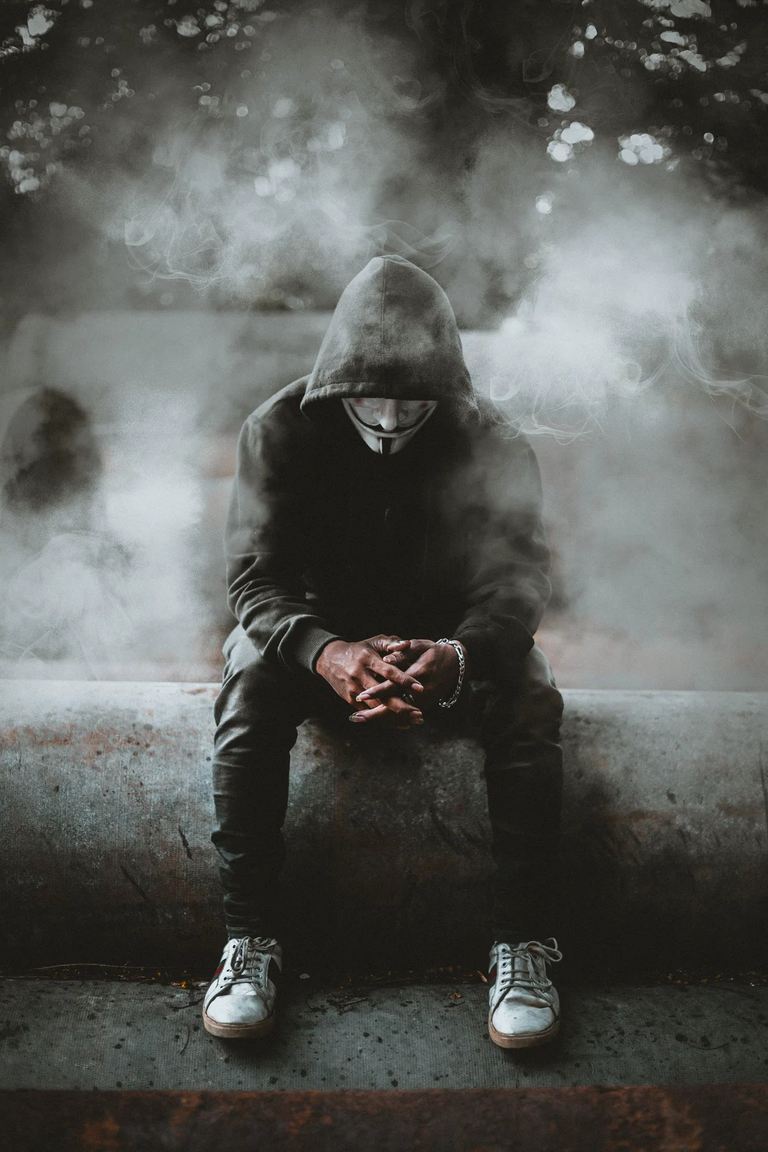 unsplash
"Where will I go?"
I asked myself while shedding tears silently in a place where I was always alone. I was completely lonely like there's no destination for my life now.
I just remembered how I was abandoned a long time ago because of showing signs of not being a normal human being. It all comes back to my memories of how I ended up being handed with another couple. We were happily living back then and we loved each other. My father was human but my mother was a ghoul. We isolate ourselves because in society we wouldn't be accepted. It's about race after all if you want to mix in a certain community.
One of the humans who murdered my parents saved me and handed me to someone's house. My memories were being erased back then like I was a newborn baby. But I was abandoned when I showed fangs and red eyes. I was furious back then that my toy was robbed by one of the children. They were afraid of me but the couple who adopted me felt the love somehow and decided to let me walk away instead of sending me to be killed.
Since then I was homeless, fighting to survive in this unfair world. Unlike ghouls, I can eat humans' food and not only flesh from the humans. I wasn't hurting someone but still because of my race they thought I'd do the same. If they'd just understand that it's not about the race but it's about personality.
I have no choice but to live alone again after remembering my true identity. I don't want to be hurt and at the same time, I don't want to hurt someone. I may choose the lonely path or even the hurtful faith. For me, this is better than being misunderstood by the people who always conclude right away without knowing the situation.
END..
mrnightmare
---
---