My Girlfriend is a Vampire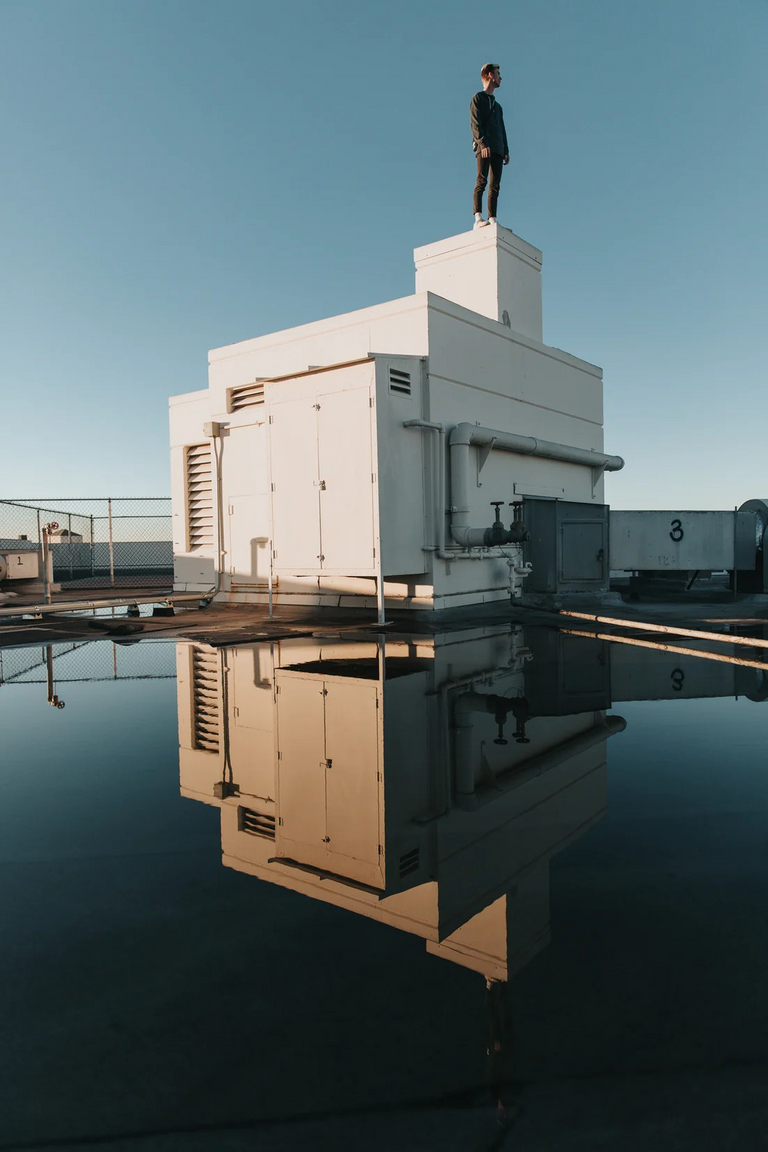 "Tell me, oh tell me how can I live without you?"
I couldn't accept that my girlfriend of almost 5 years left me after she found a decent guy. I accepted that the man was better compared to me. He has a car, a nice job, and is handsome. Even so, the suffering in my thoughts knowing the girl who I love the most was now with someone else. I couldn't stop myself from crying and sobbing.
"No, this is too much for me to live life."
I was at the top of the building planning to do stupid.
"Will it hurt so much if I jump from this tall building?"
For sure it hurts, don't do that, or else you will be in hell.
Don't worry, just jump, and your suffering will end soon. Hell is nice, you can do whatever you want.
"Ah! I did it, I followed my guardian devils advice."
I jumped to that building while I closed my eyes.
"Forgive me, Lord."
I said while I was descending.
"OUCH!!"
"What was it?"
I heard a voice and I noticed I wasn't going down right away.
"Wait----why is this black clothing under me?"
I came back to my senses when I opened my eyes. I finally realized that I was afraid to die when I saw clearly how far it would be before I went down. I hold my grip on that black clothing to make sure I'd never fall.
It was so dark that I couldn't see anything. I thought it was a big kit where I fell down and continued carrying me. Suddenly, the surroundings became brighter and I could glimpse that I was riding on a person who was jumping and jumping through buildings.
"H--e--y---, what are you?"
My instincts were telling me that this person I was holding was dangerous. The person didn't answer me until we stopped in a tall building that was separated from others. It was like abandoned because there was no light in the whole of it.
"Let me devour you instead since you're ready to die earlier."
I stepped back from the time we landed and she said something. She was a woman and showed me her fangs.
"There's no mistaking it, this person is a vampire."
I said to myself while shaking because of fear. She opened her mouth in attempting to bite me. Her fangs were sparkling like they were so sharp the same as a knife. I just closed my eyes and just accepted that my day would be over. Of course, I was afraid but from what I learned about vampires. I didn't do anything since it's impossible for me to escape from her.
I heard a giggle. I slowly opened my left eye to see what's happening. She was just laughing at me and stared at me. I stared at her back and damn, I was in love. She was so pretty like I have never seen beauty before.
"Hey, are you afraid or just stupid?"
Perhaps she noticed me staring at her tightly and didn't do anything.
"Oh my God, even in this situation of danger you're still drooling while looking at me? I know I'm that pretty but didn't you think your life is in danger now?"
I just nodded. She smiled and walked away.
"WAIT--"
I didn't know what's happening to me. I wasn't thinking to say anything and just let her leave to think my life would be spared.
All of a sudden I heard a voice of a whisper as she faded in my sight. Only to find out she was attempting to bite my neck. When I realized she was reachable I hug her instead.
"Hey, what am I doing just now?"
In my thoughts and she pushed me away.
"Hey, are you that desperate to die or just an idiot?"
That's what I wanted to ask myself but I didn't know why I acted recklessly. Perhaps, I was hoping that she'd love me and we can be in a relationship even though we're different.
"Do you have a boyfriend?"
Again, I asked a stupid question in my current situation. I slapped myself a couple of times to wake myself up in these fairy tales.
"HAHAHAHA"
That vampire laughed out loud after what I asked.
"What a silly question. You're a funny human."
She said and kept on laughing.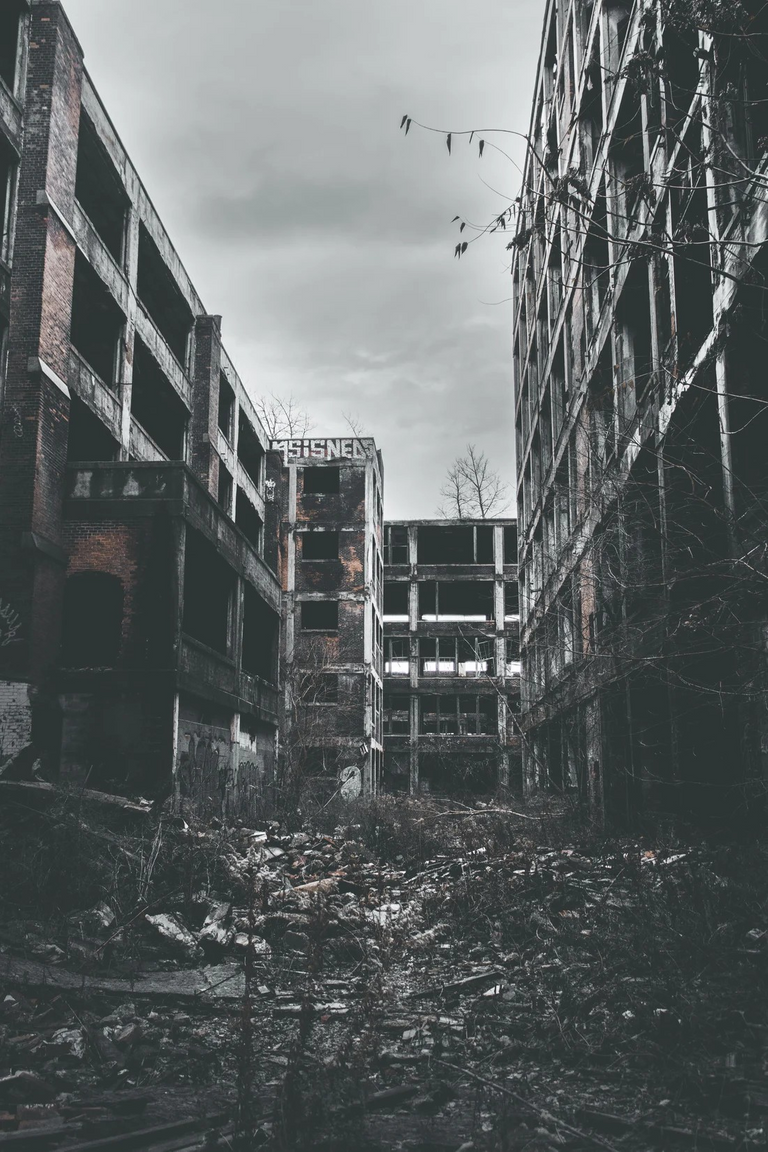 That night passed with no heartbreak anymore because of an unknown reason. I felt so happy after meeting that vampire. It saddened me a little because she didn't say a word when she left but she just laughed.
Every night passed, I went to that abandoned building hoping she'd be there. I didn't miss a single night to be there and waited for her. Even though I didn't lose hope that I could see her again. I was very sad because tomorrow morning I must go home to take care of my grandmother. She would be alone the next day after my cousin decided to go abroad.
I waited until midnight but no appearance from her showed. I just left a note hoping that she would read it and would learn where I was going. I knew she couldn't go there since she has no reason to do so.
One month later I arrived at my grandmother's place and also my hometown. My grandmother passed away unexpectedly. Both parents left this world some time ago so there was no family I have in that hometown. Yes, the memories of them were still there and that's the reason itself that I decided to live here. Even so, I couldn't hide the fact that my heart was melting because of loneliness.
"Ah, I hate this!"
I said it with a louder voice and slowly wiping my tears. I didn't understand the sudden sadness that enveloped my thoughts. I felt like I wanted someone to embrace me but I knew it was not possible.
"Gulp!"
I went to the balcony while drinking a beer, watching the sky. It was a depressing feeling to be alone and I just remembered that woman vampire that I met. I was thinking that she'd comfort me this time but then again it's far from happening.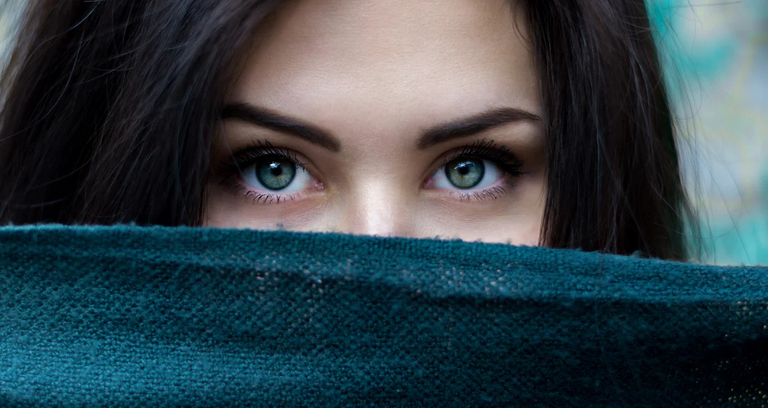 unsplash
"Hey, silly?!"
She arrived right in front of me. I couldn't believe it but what's more unbelievable was I didn't stop myself from crying so hard. I knew I was happy but a feeling of loneliness I wanted to show to her and I wanted everything inside to let it out. For a long time, I was suppressing my sadness and pretended to be strong.
"I missed you so much."
I didn't know what's happening to me. I knew that I was stupid telling her I missed her and hugged her like we've known each other for so long. I wasn't thinking clearly anymore since I was feeling comfortable with her.
"Hey, what are you doing?"
She was surprised by what I did but she didn't stop me and patted my head instead. She let me cry and cried until my eyes were drained. She hugged me back too and said,
"Actually, I've been watching you from the very beginning we met that night. I could tell how you were every day being alone, emptied your face while sitting on this balcony every night. I just didn't dare to show myself to you because I wouldn't want to have a relationship with a human. We live longer and you live shorter. We, vampires, have that attitude not to forget the one we love so much."
She told me everything that she's afraid of. She explained to me what happened and I just told her she could make a vampire so we could stay together forever but she refused. Living for such a long time in this world was like a curse. It felt like killing them from pain seeing their friends leaving them. How many times she killed herself but according to them, it's not allowed because it should be done by someone else.
We agreed to be together and started life like normal. In that way, we could fill our loneliness together, and also we were thinking of experimenting with how she could go back to being human. If we couldn't search for a way to solve it. I'd be the one to kill her instead when my time comes to leave this world.
END…
mrnightmare
---
---