Checking Land for Farming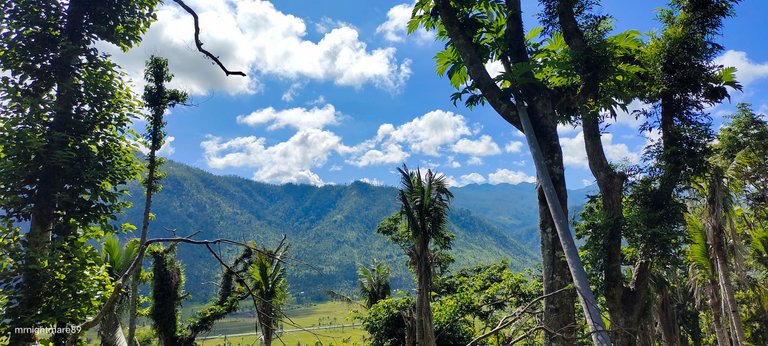 For now, I have a simple kind of lifestyle. Away from the city and town, it doesn't have a stable internet connection, far from crowded which will be full of entertainment. I think just imagining living in a remote place but it's not boring. If you'll notice the time I posted you can tell how it became so different compared to those days when I'm fully active in the hive. Of course, I relied on the hive so much that I spent most of my time here. It went well but we are talking about stable earnings here. Still, I'm not ready yet for a city where opportunities reside.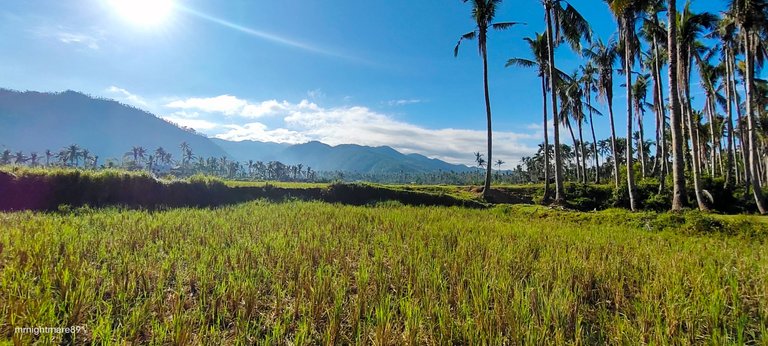 One early morning a land owner brought me along to check the land he bought that was left untouched for years. I was planning to grow plants or stuff like planting vegetables and plants where I can earn. He decided to visit it because before the typhoon there were a couple of coconut trees there, enough to earn at least a little amount every 3 months. The one who was in charge of looking at this land, which is his sister, didn't have the time to take care of it. She was busy with her job and she sent money to his brother, who is the owner, when harvesting coconut fruits.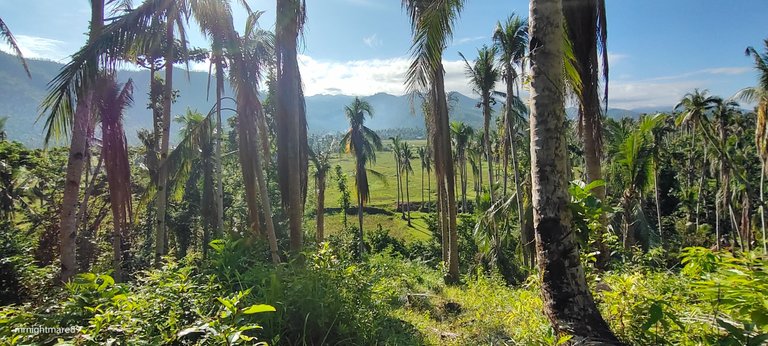 After the typhoon, they didn't earn more from the coconut trees because only a few trees remain standing. The typhoon killed the coconut trees and other big and tall trees which could be used somehow. When the owner went home from the City of Manila, which is a friend of mine, he asked me to come along. It was my first time visiting this land and I never thought it could be on higher ground.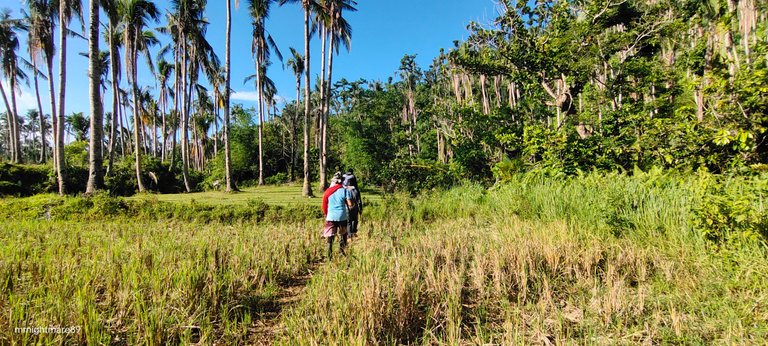 It was okay at first because we walked through the rice fields. I thought if it was in the low land it would not be harder to arrive.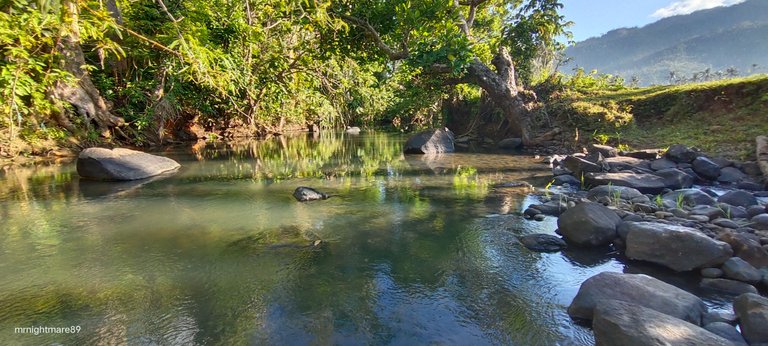 After 20 minutes of walking, I felt kind of tired because I was not used to it anymore. Plus, the sun started shining which made it more tiring because of the heat. Fortunately, there was a river we passed on that made the surrounding a little bit cooler.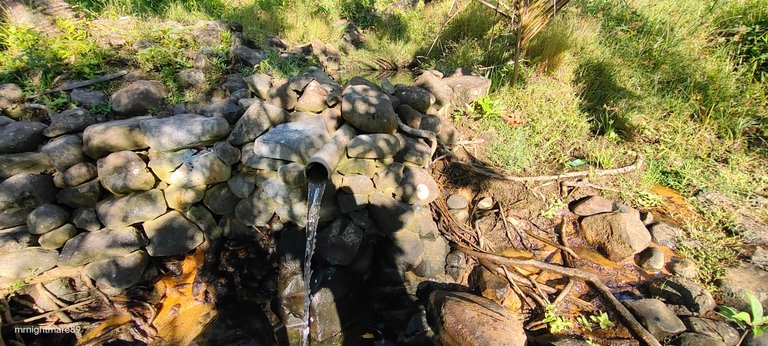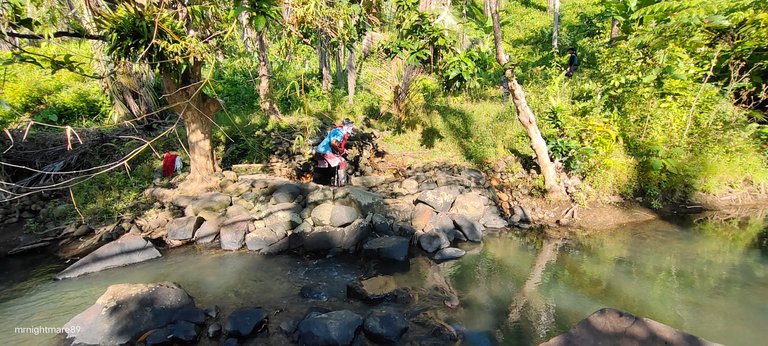 I'm not sure if it was clean but one of the people who accompanied us drank there. Not on that river, of course, but in a small part of flowing water separated from the river.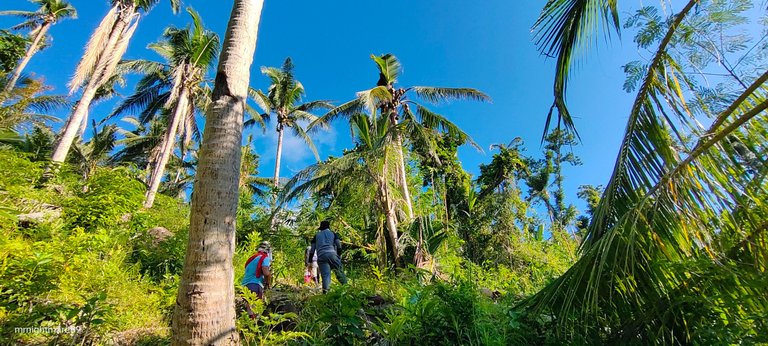 We took more time walking and we reached the point where the knees almost reached my face from walking. Yes, we were already at the peak of the mountain and we were not there yet. I asked if we were near already but they said not yet, we were only half of a distance away.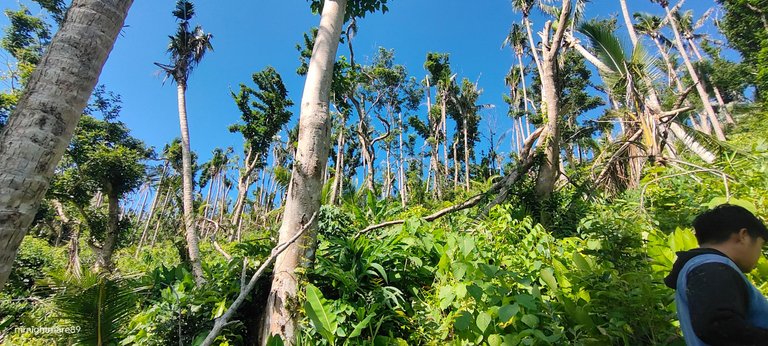 We kept on walking; Even though I was tired I really enjoyed the view from above. Too bad there was no coconut fruit to find so that we could drink coconut juice. Most trees were still recovering and some trees remained standing but already dead.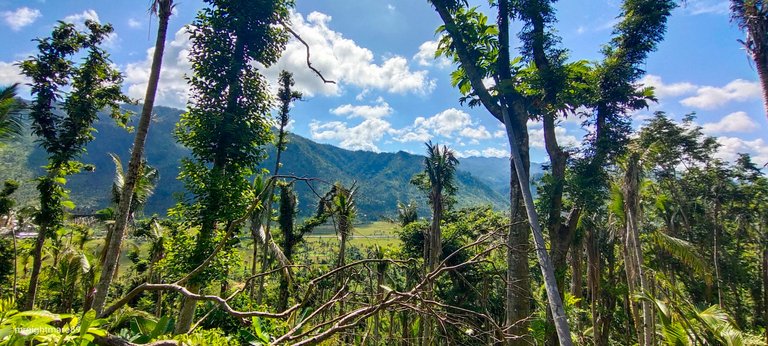 At last, we arrived at that Land. I was surprised to see the beauty above. We were at the top of the mountain where the vehicles from the national road were visible. It felt very refreshing as soon the wind blew, mixing coldness and charm. It was wonderful to be surrounded by a scene like this. As if I was not tired long ago because it vanished when we arrived.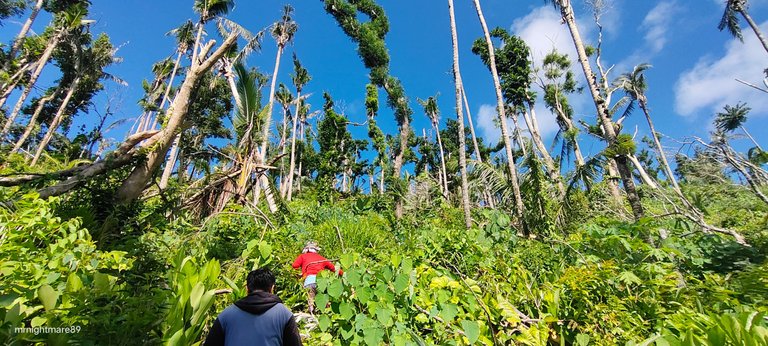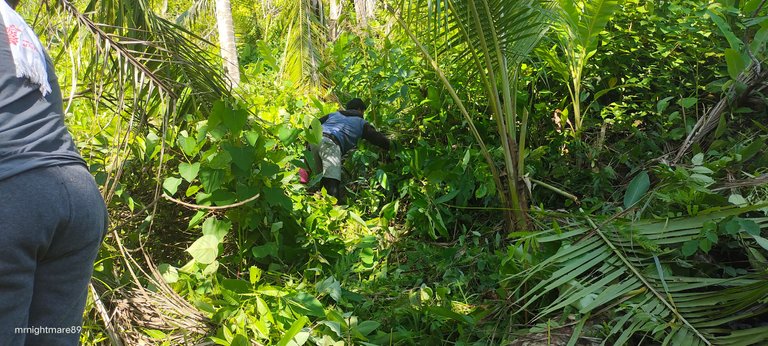 When we arrived we started cutting tall grasses. The owner wanted to check the lands even though for now, it's impossible because the plants and grasses were taller. It's hard to have a clear view of the land because of it.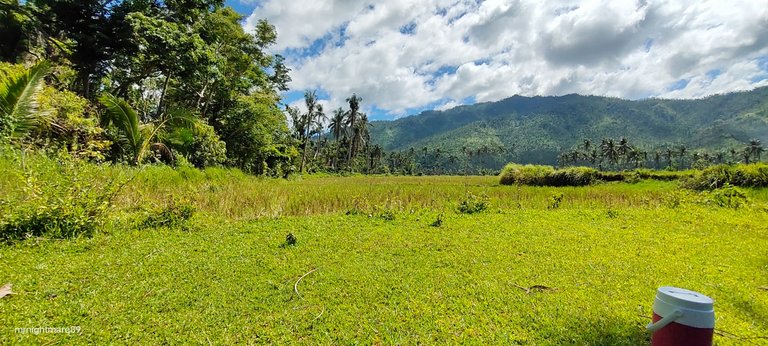 We didn't spend much time since the purpose was to check if there were plants and coconut trees still alive. He just asked me if I could do something for this land to be of use. Actually, I didn't know what to answer because it needs a huge amount to take care of the land and grow plants like vegetables and fruits. Though I didn't say there was anything I could do about it because I'm sure in the future there would be. Then he just nodded and said that it would be a waste not to use this land. I agreed and decided to go home after.
Thank you for reading
All content is my own unless otherwise noted
If images are being recycled, I just found it fit in my article.
ABOUT ME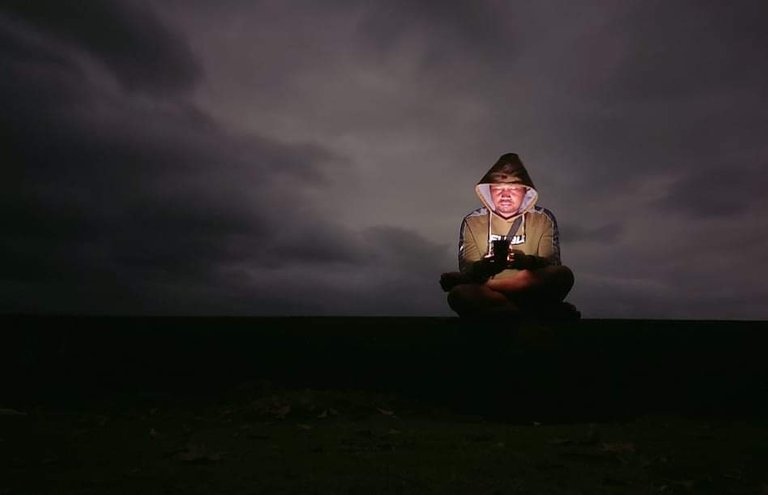 Paul is the name but prefers to be called mrnightmare that feels like living in the dream. A country boy and a dreamboy (dreamer) who likes to stay in a small village even though it means abandoning the future to become a seaman. The passion is writing but not sailing in the vast ocean. Don't wonder if the face will not be shown, this is better where the words can flow smoothly. Come, you can tell me your stories and I'll tell you mine. Together, let's explore the world by broadening our thoughts. If you need a shoulder I can lean you mine and I hope I can lean yours. The world is fun when living is not being alone but with someone.

---
---