Early Morning Rain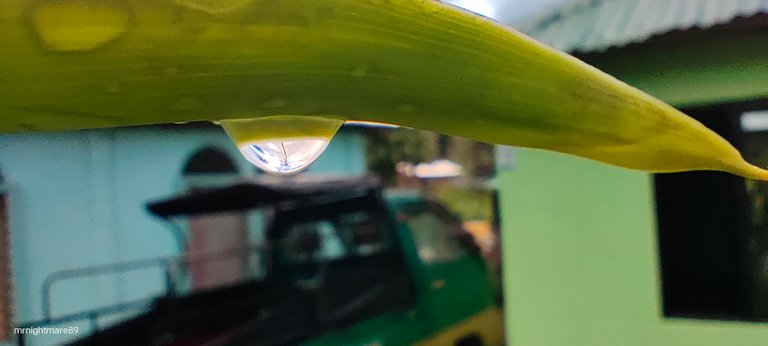 Rain is expected nowadays. The rainy season started a few months ago. It's just that since the month of November arrived. Every early morning, the rain continues. Also, not just the rain but the cold together with it is sometimes a hassle every morning. It's time to rise from the bed because of many things to do and yet it feels like holding you. We don't have cold weather all the time.
I stayed up late last night because of my store. I was hoping to have more customers but sadly, only 2 people bought. It's not worth staying late but I think it's fine since I just started to stay late at night for a long time. Then there's that morning, it took me a while before going up. My body was still in the process of being activated again. It's very tiring to stay up late at night despite the fact that what I did was not a heavy job.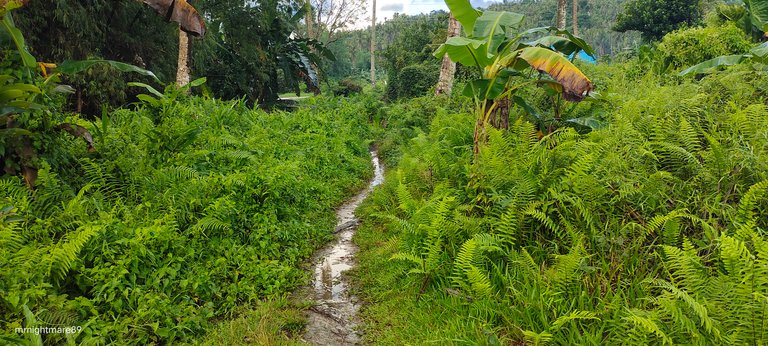 Even so, I walked toward the small river to fetch water. It was not far from the house I'm staying in but the road to get there was muddy. Also, after the typhoon, Odette washed away everything, even grasses. Slowly, the surroundings become like a wild forest again. You know people, don't often go to a place to spend more time if there is a way to spend less.
Insect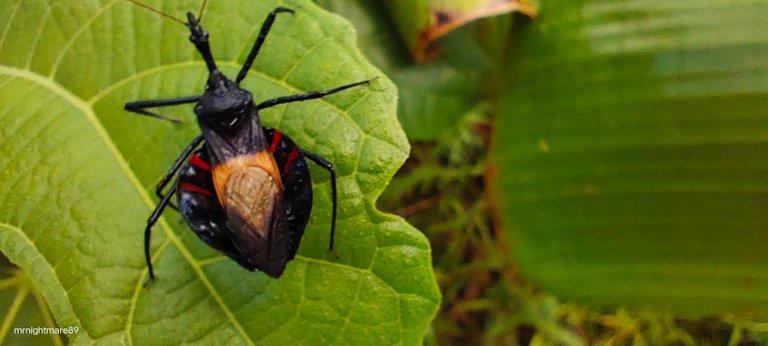 Anyway, I found an insect there. I don't recognize it because it's new to me. I was afraid at first to see if it toxins me but it didn't move so I started to take shots with my camera.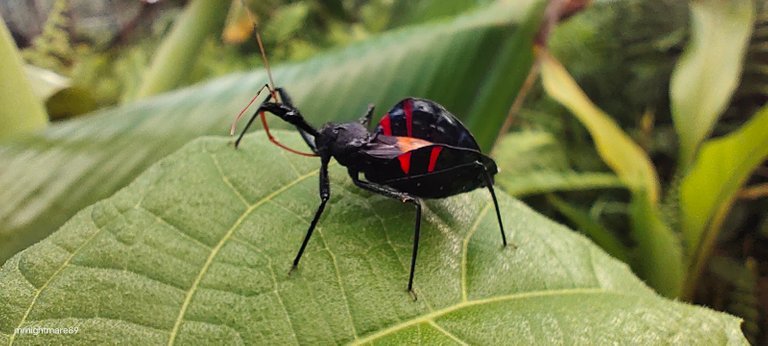 Here's a side view of it, maybe someone can identify this insect.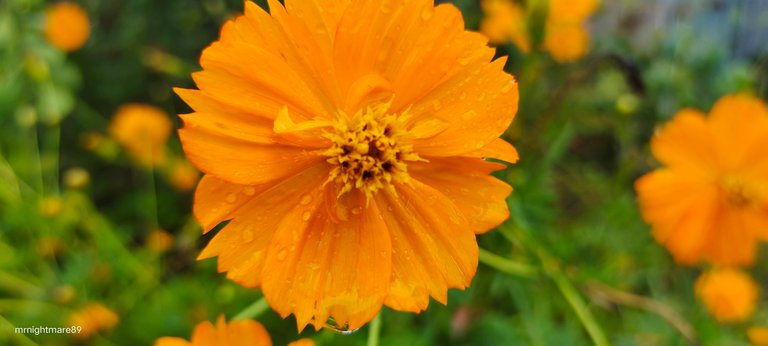 Flowers?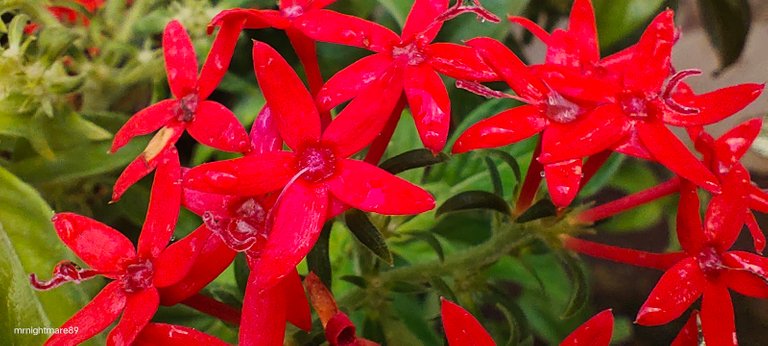 Yes, there are very pretty flowers to see when it rains. I think they're rejoicing to feel the rain. It showered them so just like a person just took a bath he/she looks gorgeous.
Fun Fact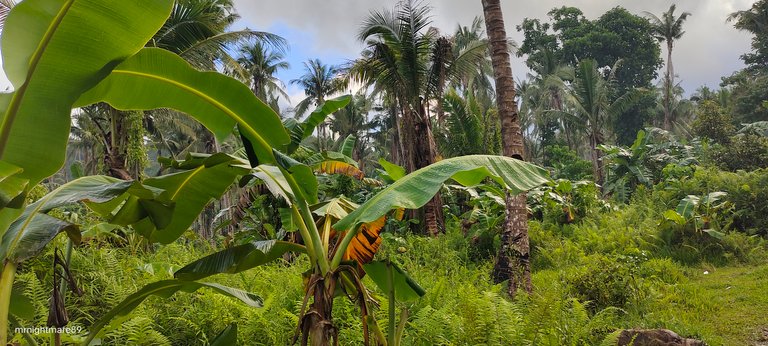 Did you know that banana leaves can be used when it rains like an umbrella? During our childhood days if we didn't have umbrellas we just cut banana leaves to shelter us from the rain.
Thank you for reading
All content is my own unless otherwise noted
If images are being recycled, I just found it fit in my article.
ABOUT ME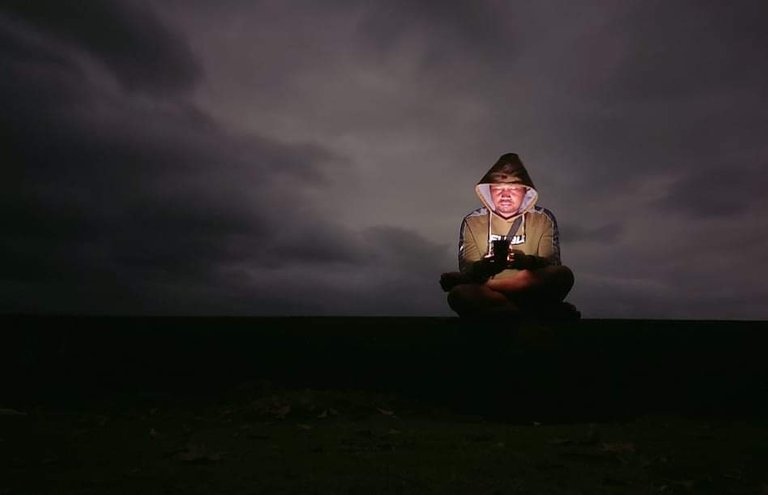 Paul is the name but prefers to be called mrnightmare that feels like living in the dream. A country boy and a dreamboy (dreamer) who likes to stay in a small village even though it means abandoning the future to become a seaman. The passion is writing but not sailing in the vast ocean. Don't wonder if the face will not be shown, this is better where the words can flow smoothly. Come, you can tell me your stories and I'll tell you mine. Together, let's explore the world by broadening our thoughts. If you need a shoulder I can lean you mine and I hope I can lean yours. The world is fun when living is not being alone but with someone.

---
---