Sunrise

---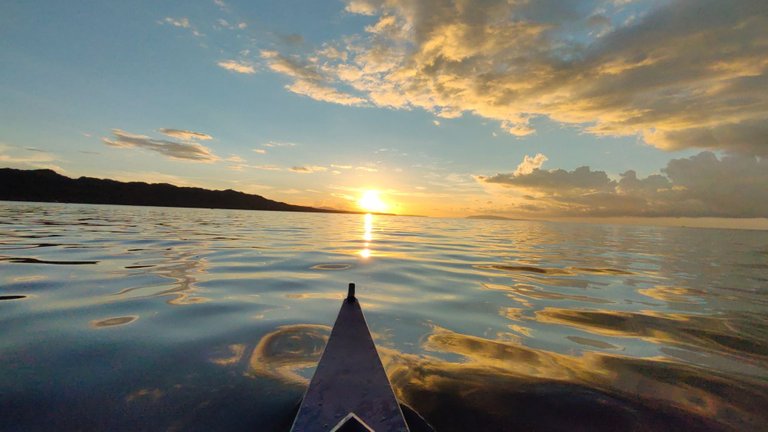 Let's start the morning with a beautiful feeling by seeing beautiful things. It can be a coincidence or expected, let yourself understand that the first impression in the morning will last until the evening. Just like being positive in life, avoiding negative thoughts encourages positivity.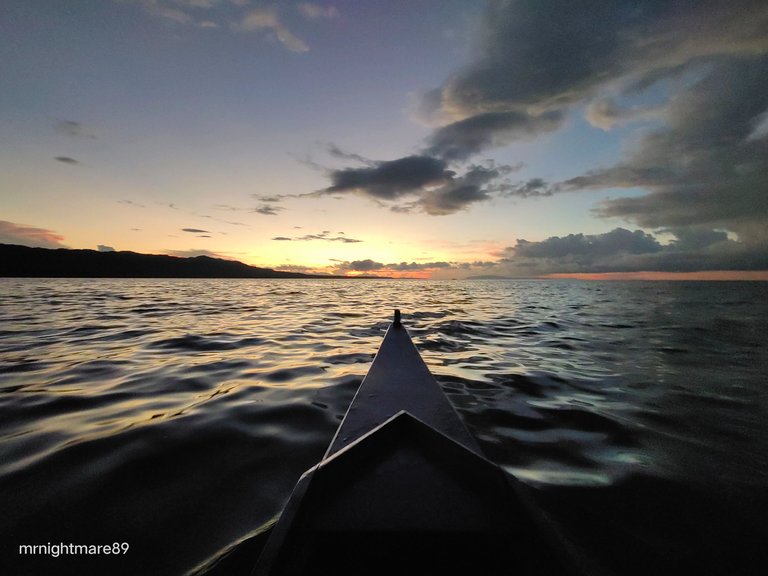 I just remember that Sunday should be a #beautifulsunday said by @ace108 and you can have a #sublimesunday by @coff33a. That's why I'm sharing pretty images I captured when I was in the ocean. It's a different capture when the whole area is open and it feels like the mountain is the same level where you are at. You can tell just by seeing these images that I captured early in the morning. Unlike capturing the sunrise from below, it can't cover up the exposure of it.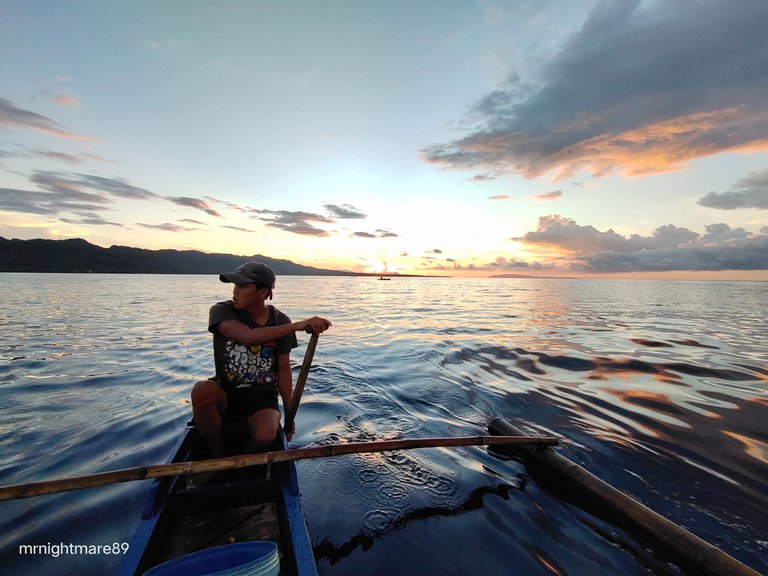 I decided to come along with a young fisherman that is a friend of mine. I was thinking about creating content about their way of fishing in the deepest part of the ocean from our small village. I'm still editing the video because I don't know how to and there are still some unnecessary views. There's that dark view that it's hard to see when viewing from the phone.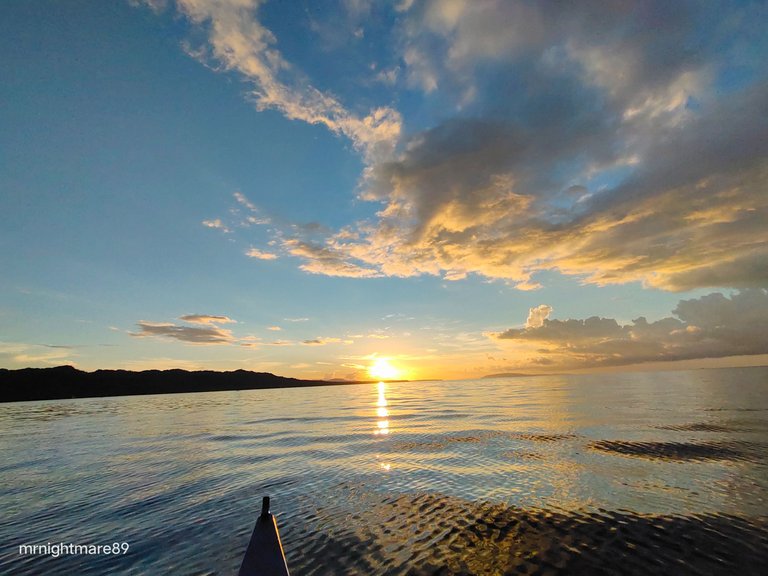 So, instead of thinking about my video of that fishing content. Let me share this one for now because it took my breath away seeing this beautiful sunrise. I don't know how you feel about it but as for me, it filled my thoughts of beauty when seeing this.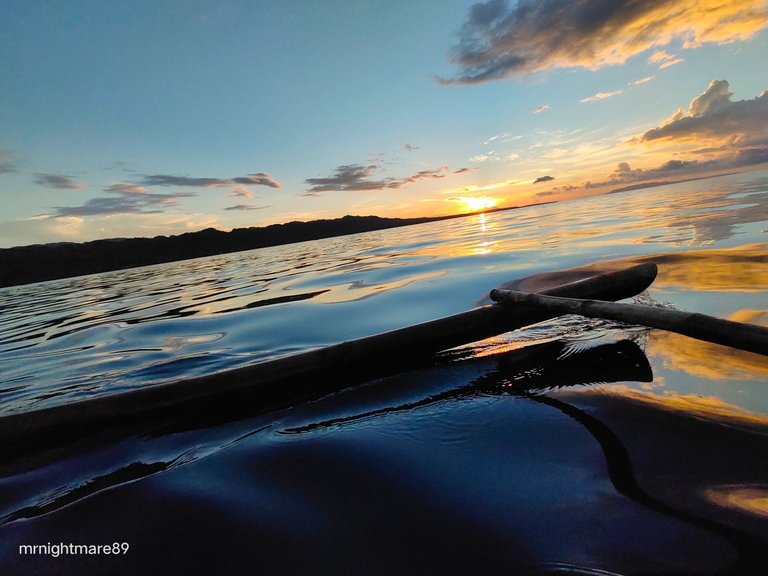 We were searching for that school of fish we hoped to catch. That type of fish usually swims together with many of them. It usually soars above where it's visible to see but this time they were not there. We kept on paddling and paddling while the fishing material was already placed under the water. This should be done to avoid them not catching if they would not be found. Sometimes they're just under the deep sea where it's hard to find and only the fishing material can tell if there's a catch or not.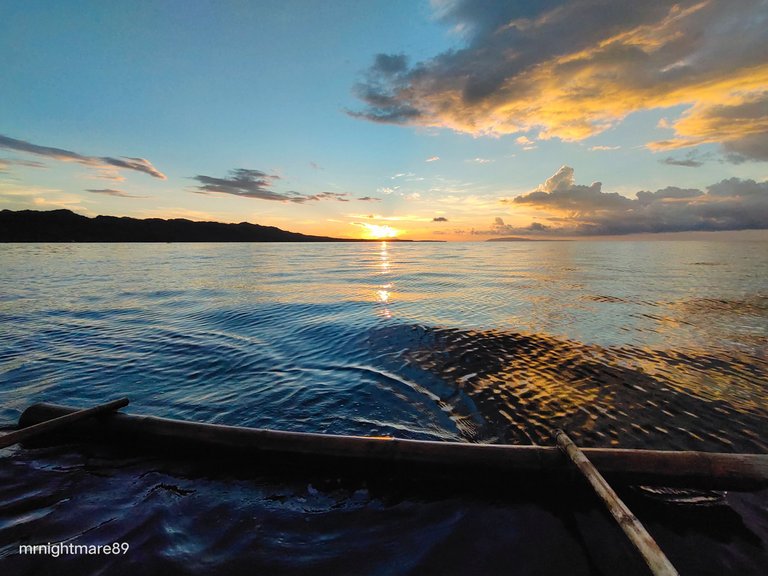 I was not enjoying it while I came along with my fisherman friend. I couldn't find a single fish swimming at sea level. That's why I decided to capture the sunrise instead to lift up my disappointing thoughts. It's so pretty that it's incomparable to the sunrise I had seen when I was in our small village. It was a superb view watching it while riding on a boat at sea level. What surprised me as well was the feeling that the height of it was almost the same as sea level.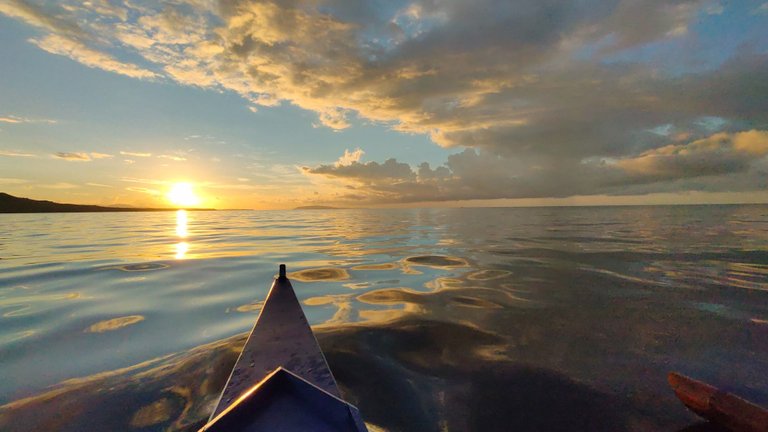 I'm going to share more photos this time and let you all decide if the beauty of the sunrise gives you joy.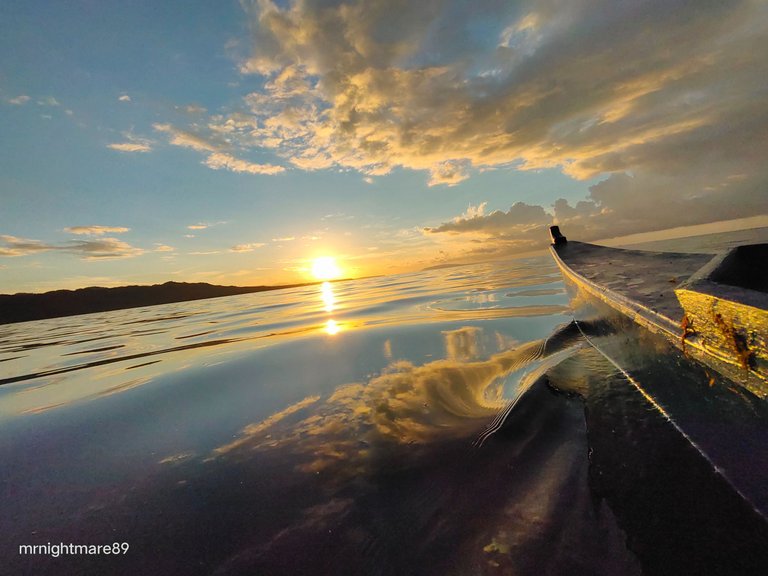 Just let me share more of this beauty.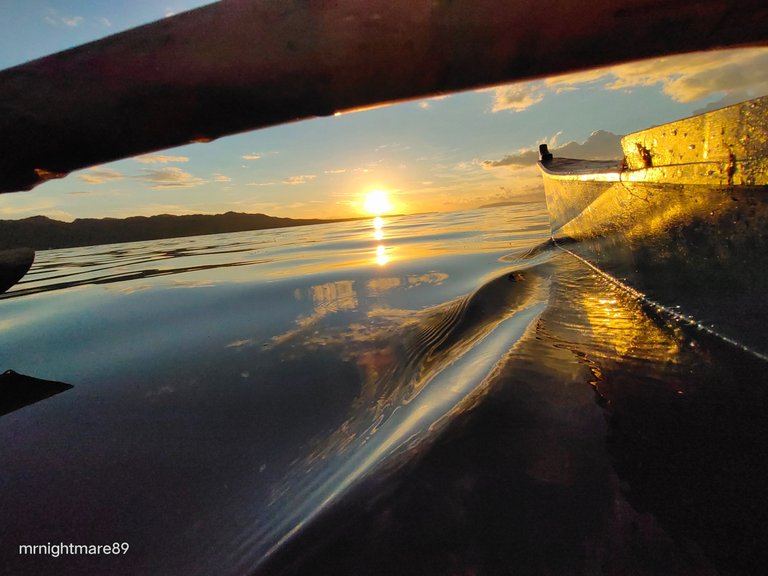 more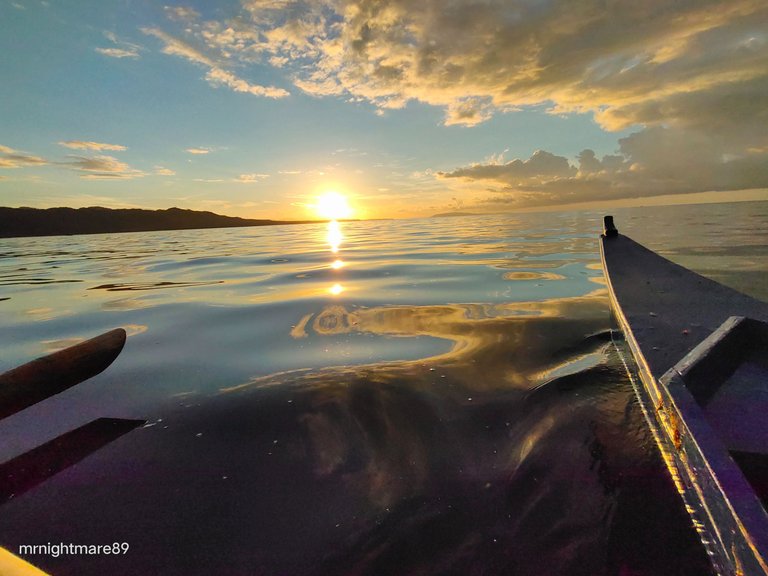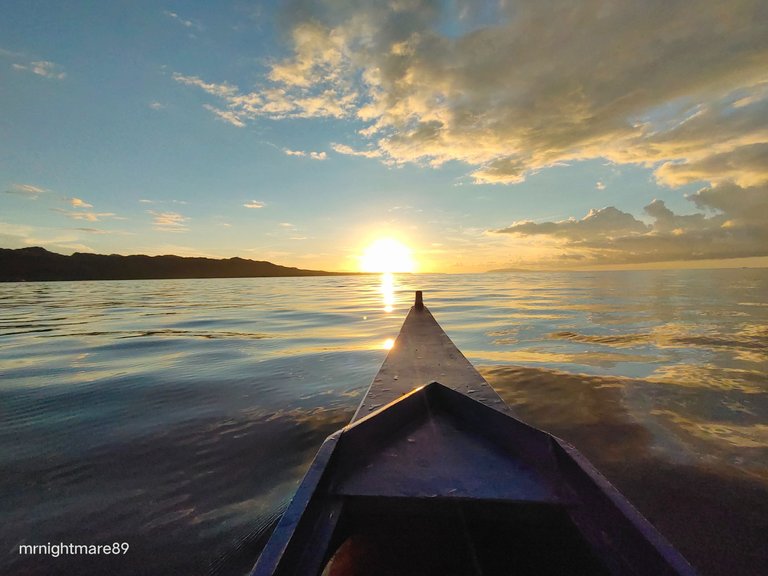 This time the surrounding was so bright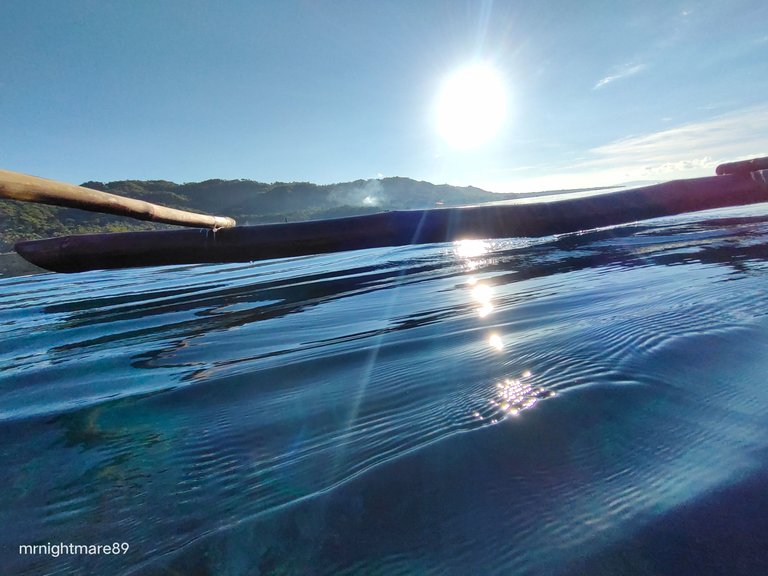 I used the color of the sea to reflect the sun. It was so bright and a different view from the sunrise but still it's so pretty.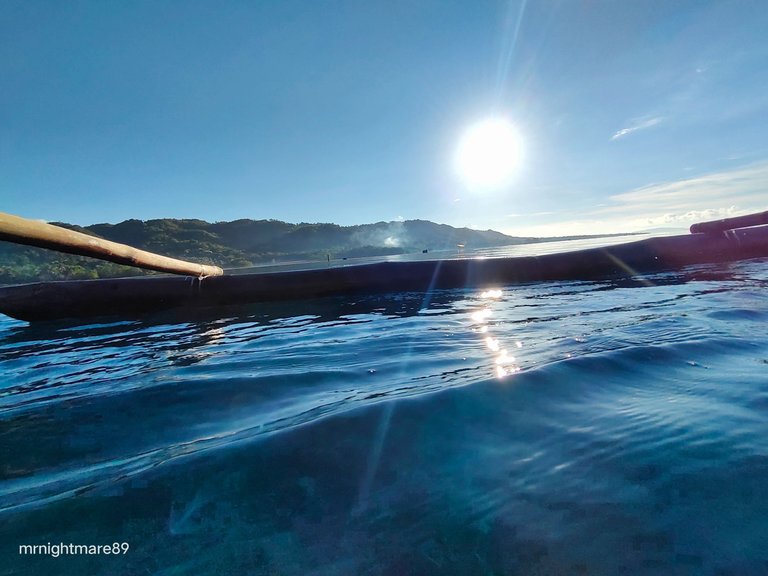 Thank you for reading and watching.
All content is my own unless otherwise noted
If images are being recycled, I just found it fit in my article.
ABOUT ME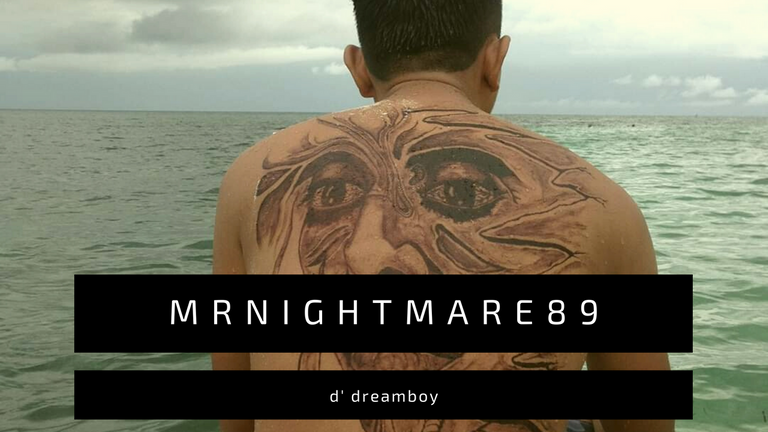 Paul is the name but prefers to be called mrnightmare that feels like living in the dream. A country boy and a dreamboy (dreamer) who likes to stay in a small village even though it means abandoning the future to become a seaman. The passion is writing but not sailing in the vast ocean. Don't wonder if the face will not be shown, this is better where the words can flow smoothly. Come, have fun with me and be part of my journey while talking about life events and random activities. It's fun to learn about life, don't hesitate, let's figure it out as we continue enjoying staying in this world.

---
▶️ 3Speak
---
---