In the Province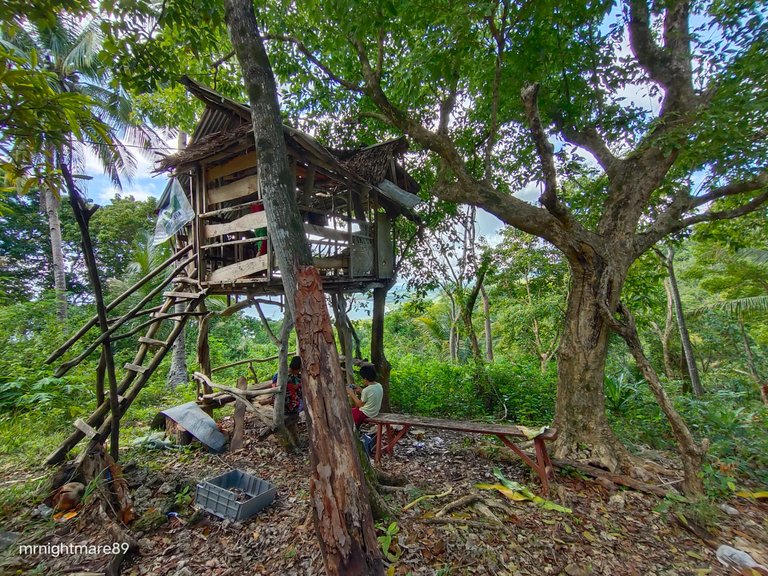 The pandemic is not yet over for sure. If you're currently living in one of the cities you can tell. The kind of lifestyle is still not the same compared to before. Perhaps a little better rather than how it was before. However, if you're living in the provinces you can tell how lucky you are. Some places maybe are still crying but in your place, laughing is now being seen.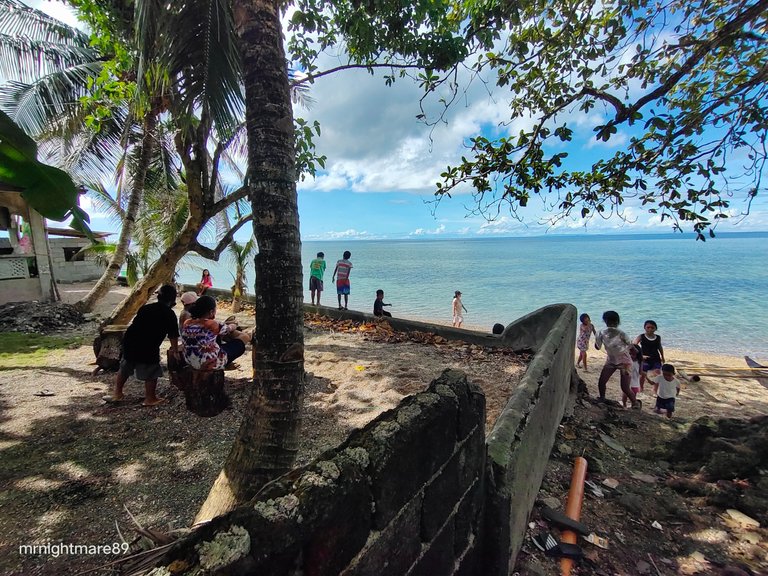 Every morning when I went to the shore I saw a lot of children playing. They're not even wearing masks and worrying about the COVID things. Well, we're thankful that our town has 0 COVID cases. Even though protocols should be implemented, it's not strict anymore about it.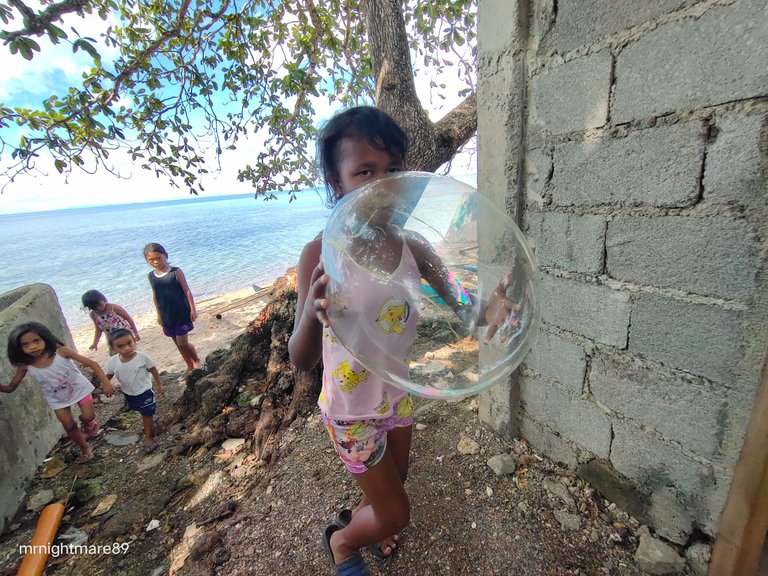 I saw this young lady who was playing with an old toy named a plastic balloon. I'm not sure the specific name of it but that's all I know. It's like gum and when it is occupied with air it becomes a bubble. Just don't let it be touched with any sharp materials or else it will explode easily.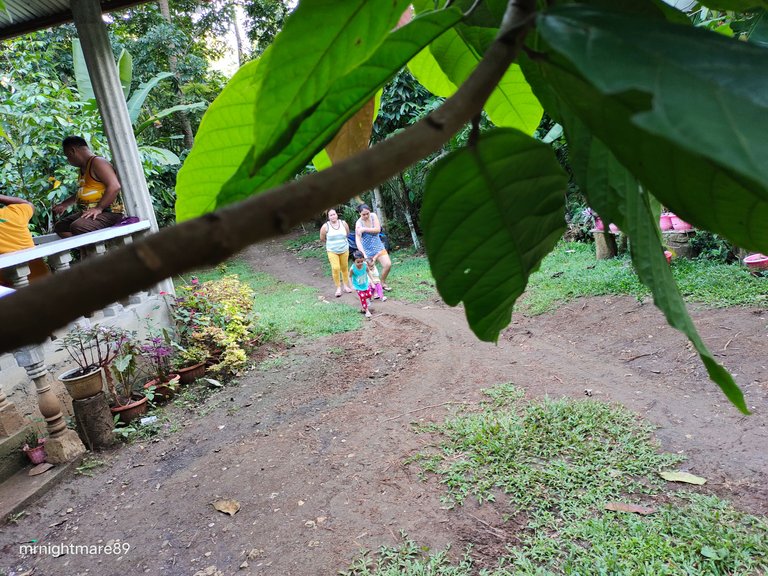 If the shore part of the town is alright how much more is the mountain part where a few people are living? The province in Leyte is like an island that the mountain and sea are near. I've been there every weekend because of that friend.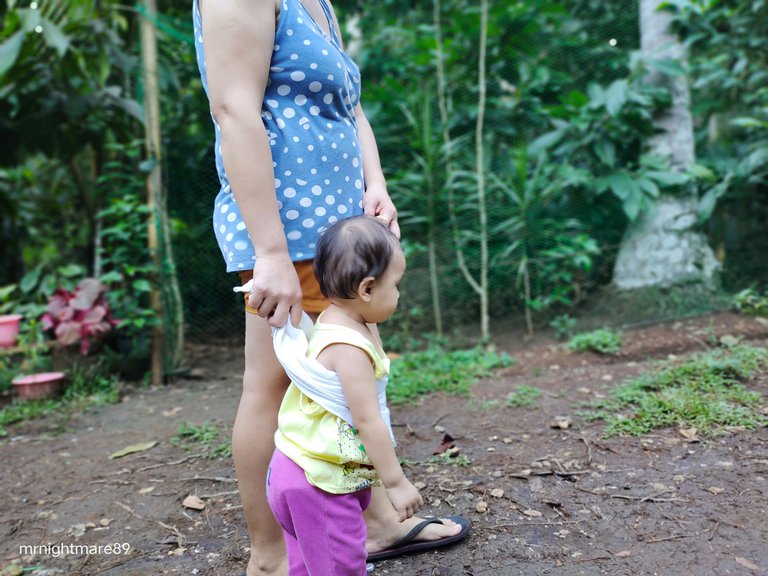 It's nice to see how people are so carefree to go outside these days. Even the baby can freely go outside walking. Well, it's normal since the neighbors are 100 steps away I guess.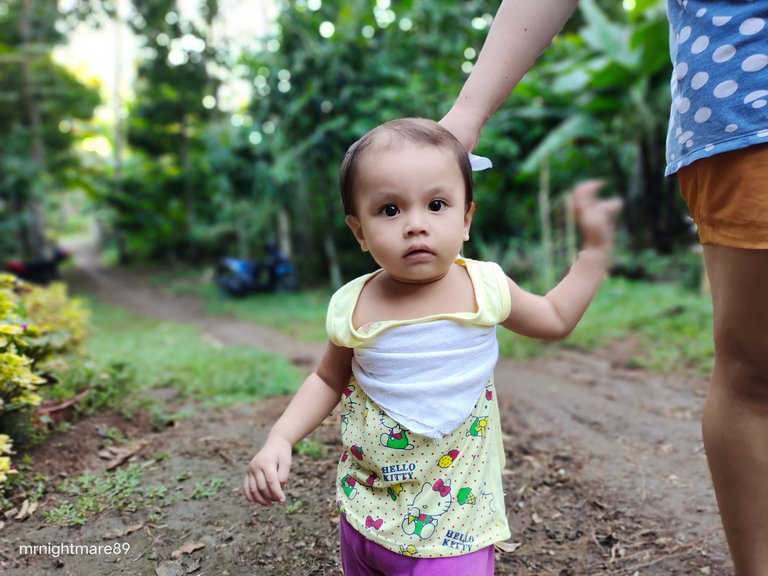 I enjoyed taking pictures of this baby. It's really nice to see an innocent face where it makes me feel happy. She's enjoying being outside for sure even though she could barely walk. lol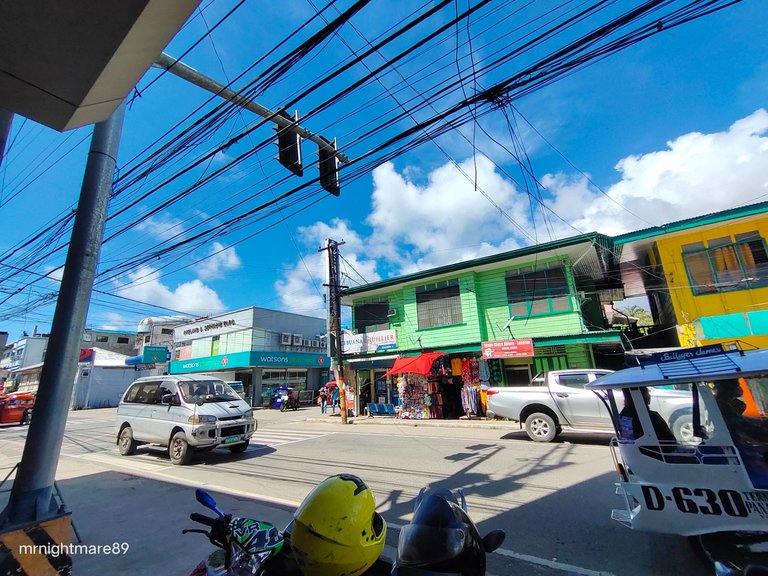 Today's post will be about #wednesdaywalk by @tatto and #makemesmile by @elizacheng so let me bring you to the only city in the province. See the difference from the previous places that I captured. Not too many people are walking around. This is a city so it should be occupied with many people but look at this. That's why I said earlier, cities are still not returning to how they used to be. Let's just hope it will be back to normal to have our lifestyle return.
Thank you for reading
All content is my own unless otherwise noted
If images are being recycled, I just found it fit in my article.
ABOUT ME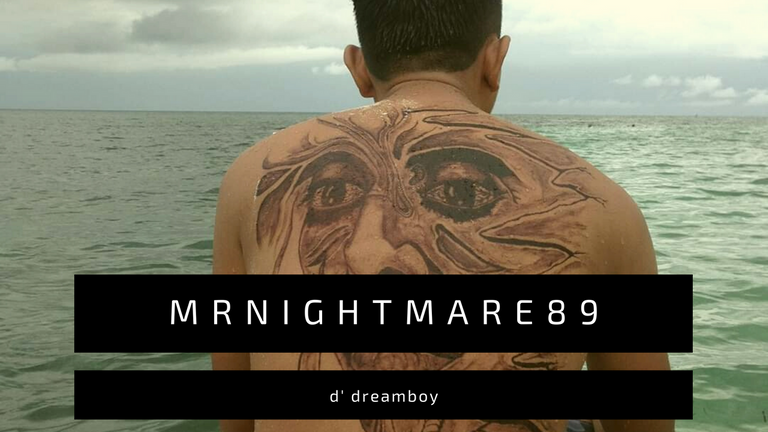 Paul is the name but prefers to be called mrnightmare that feels like living in the dream. A country boy and a dreamboy (dreamer) who likes to stay in a small village even though it means abandoning the future to become a seaman. The passion is writing but not sailing in the vast ocean. Don't wonder if the face will not be shown, this is better where the words can flow smoothly. Come, have fun with me and be part of my journey while talking about life events and random activities. It's fun to learn about life, don't hesitate, let's figure it out as we continue enjoying staying in this world.

---
---