It's Christmas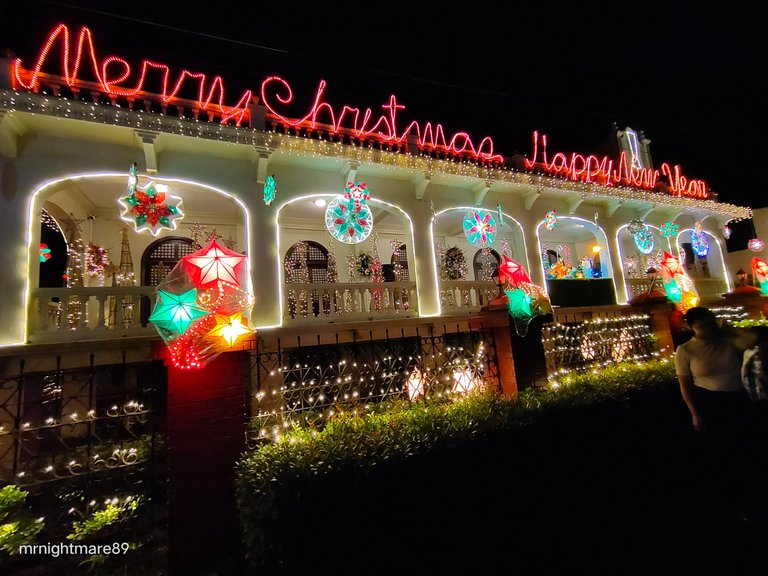 Going to different places, pandemics can't stop Christmas. The Christmas lights, Christmas songs, and the people who love Christmas are expressing their excitement. Of course, every town is spending money to show their love of Christmas. By that, people in the town can enjoy the feeling when the spirit of Christmas is there. To know that, through the help of Christmas lights at first.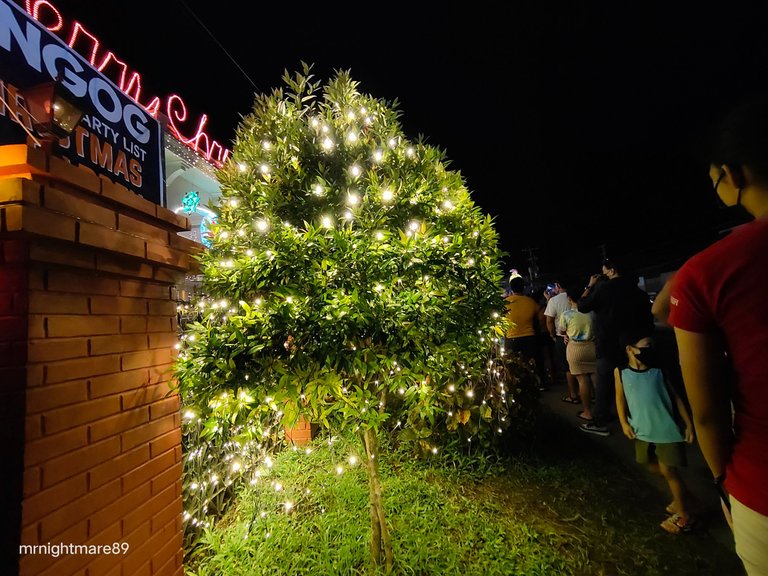 I visited two of the towns in our Region and both of them were still busy decorating. It's still hard to see the lights even at night will be look-alike bright as the morning. However, Two nights ago I visited the capital of the Region in the Visayas and that is Tacloban Leyte. I had no idea that this town was decorating their park as well. I had an intuition about it but was not sure. My instinct said to visit the park and I was happy I did.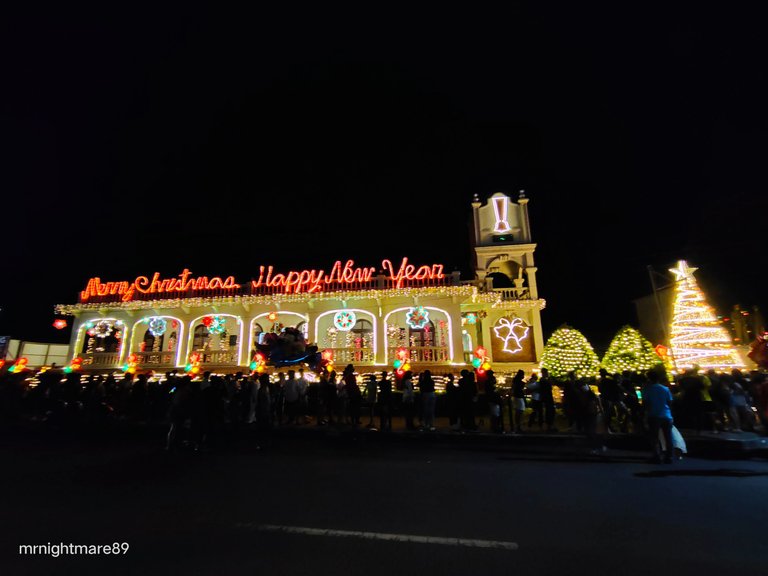 It was already dark when the sun hid from the clouds. There was no brightness at the time thanks to heavy clouds that looked to pour water from the sky. I was searching for stars to deceive myself not to worry about rain. Thankfully it didn't rain but again the surrounding was enveloped with darkness. Coincidentally, I stumbled in a place where lights looked like fairies from the movies. Tiny bright lights but united together to shine all over the place with such passion.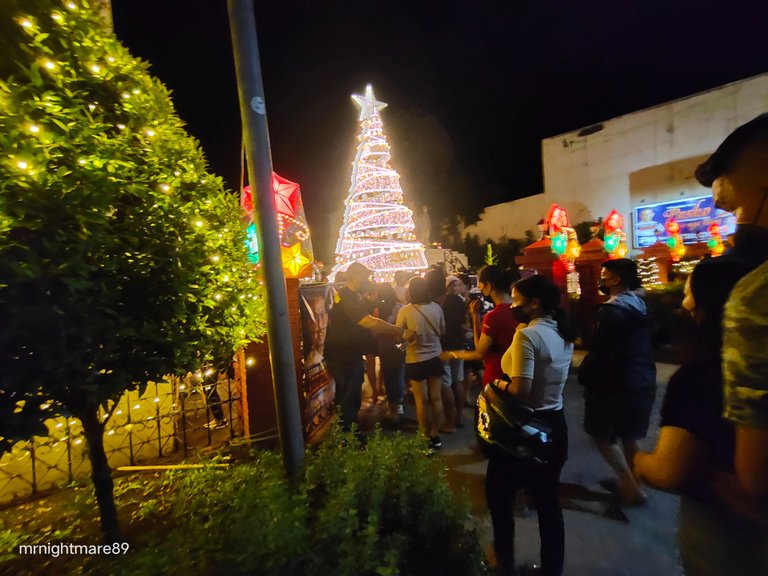 Hey there, I'm planning not to be absent in #sublimesunday by @coff3a and #beautfiulsundsmay by @ace108. I had no time to post it yesterday since I was a bit tired from yesterday's journey. It ended well but my body was complaining about it. I felt like I needed to post with this tag since I felt awesome and excited for Christmas. To add more emotion, I always love the Christmas feeling which I can't explain why. Perhaps, it's just my own understanding of Christmas.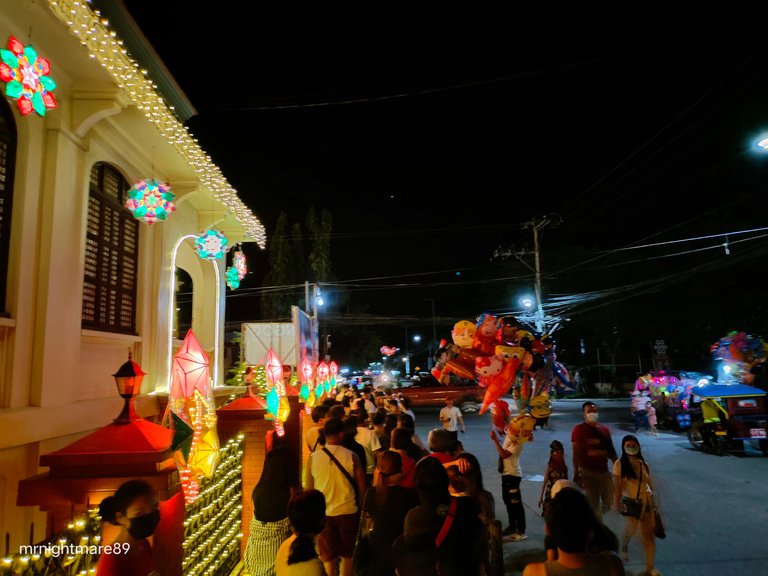 The first time I stepped my foot beside the park I was thinking to get inside immediately, of course, excited. Little did I know that I must fall in line to get inside. I saw a lot of people, in fact, it was so crowded that you would never have thought a pandemic was still here.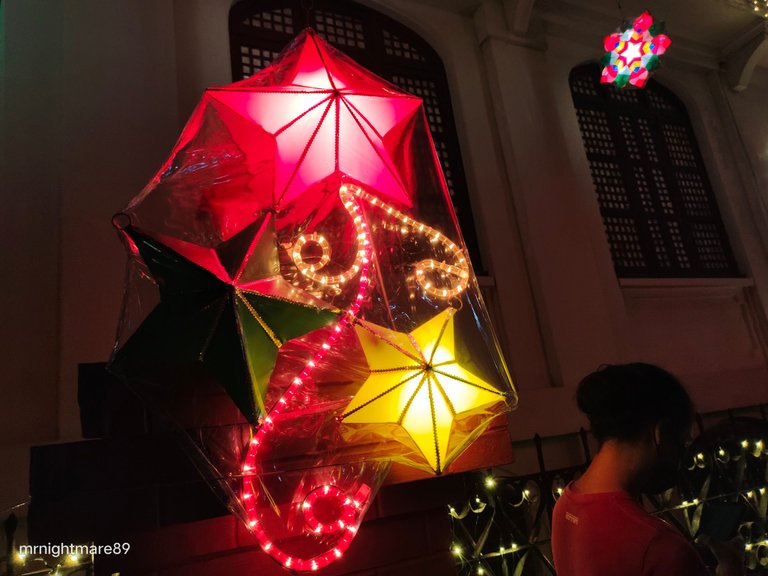 I patiently fall in line while taking pictures of my surroundings and with the people.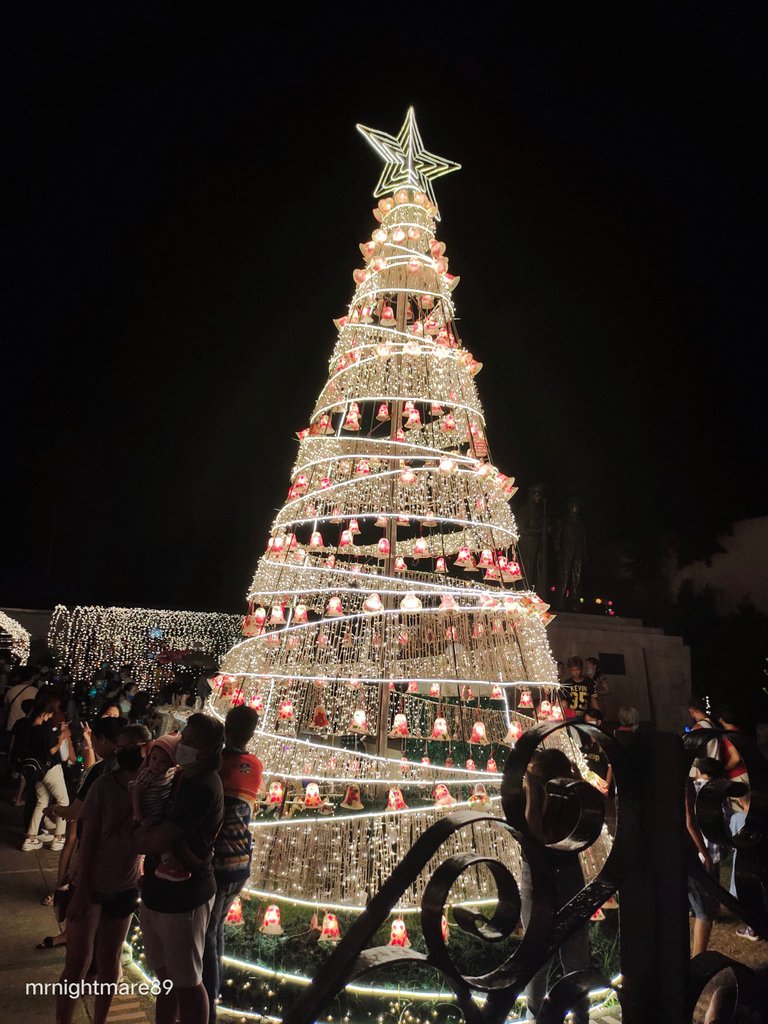 20 or 30 minutes, I'm not that sure when I was inside at last. For the time I stepped inside, just next to the entrance gate this Christmas tree welcomed me with such a glamorous beauty. Her arrogant beauty was all over the place because of the lights. You wouldn't think of ignoring it because Christmas will never be completed without it.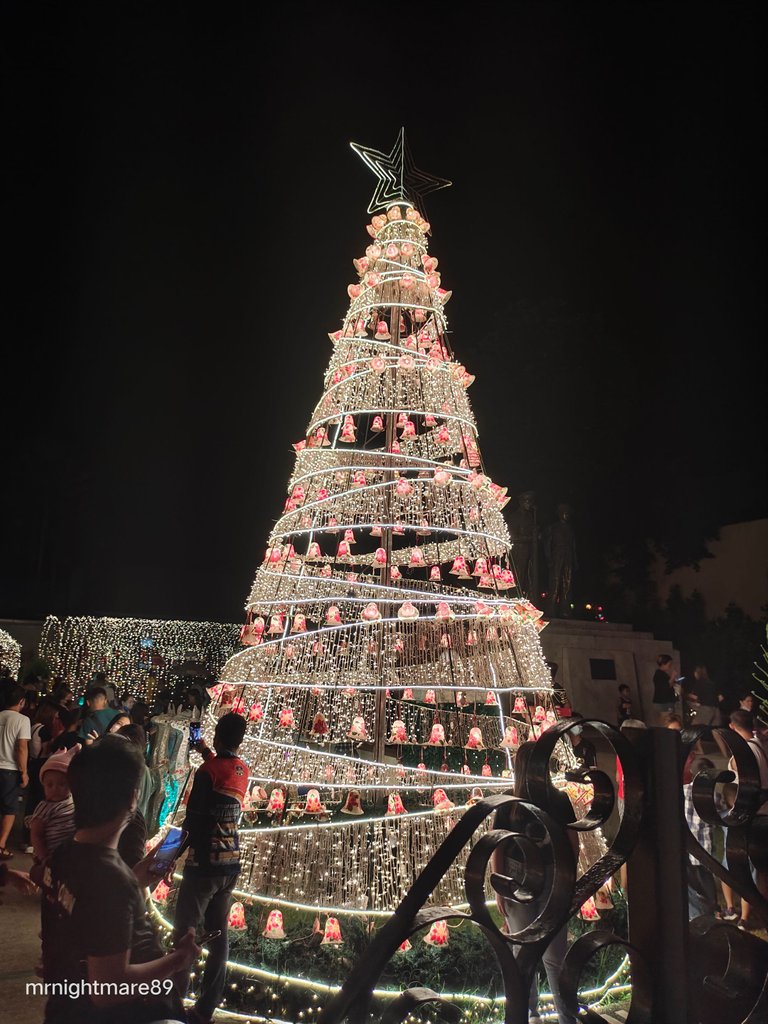 After that Christmas tree surrounded by Christmas lights, I decided to enjoy the scenery. The people were enjoying taking pictures with their loved ones and the decorations inside. It was fun to see them as I was saying to myself my thoughts. "It's Christmas."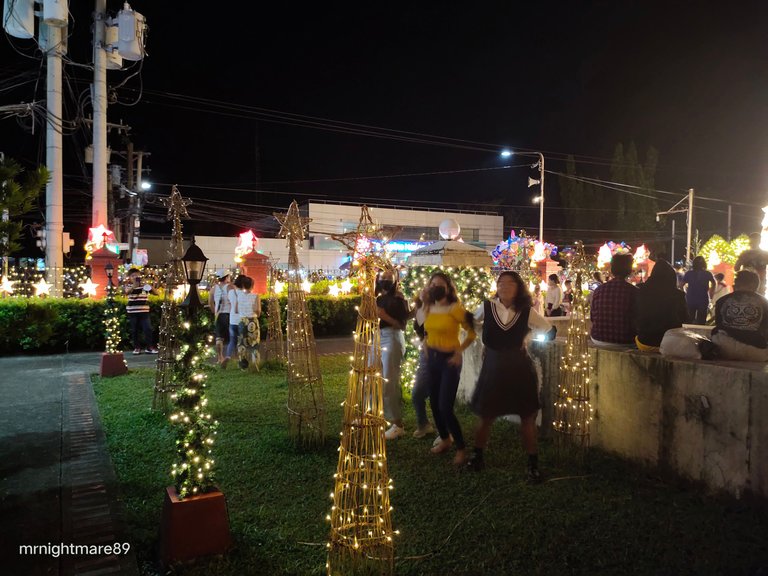 It was not that bright at the side but I found it artistic. I saw the young ones dancing with the help of the TikTok app.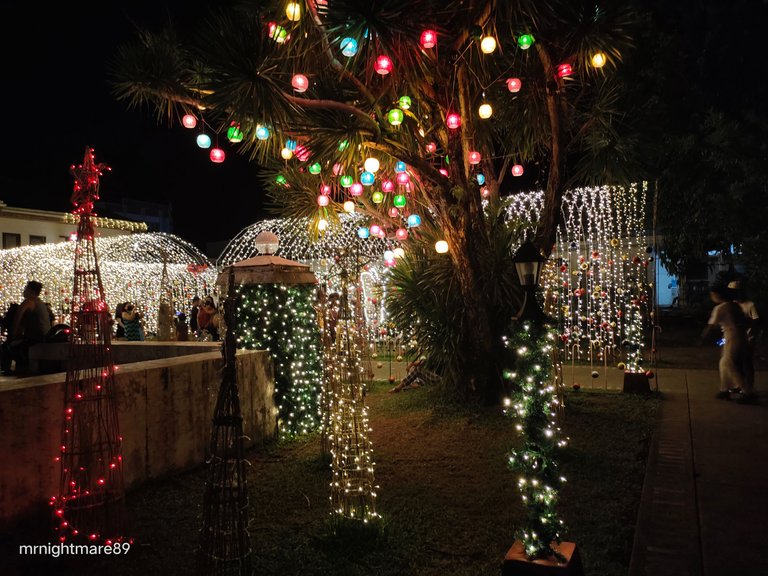 I took a few steps and I saw this tree full of colorful bulbs.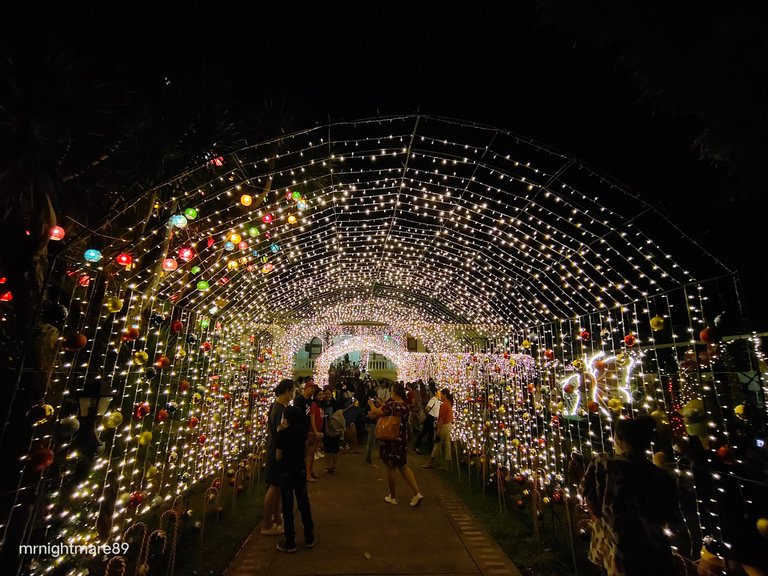 This time I took my time longer because I was captivated by the tunnel made from Christmas lights. I was embarrassed to capture it right away since a lot of people enjoyed taking pictures here.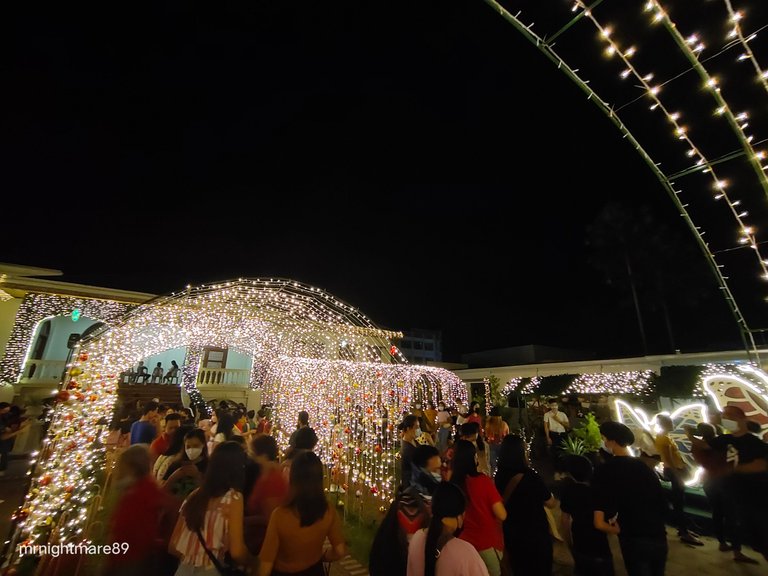 I even captured random people while posing.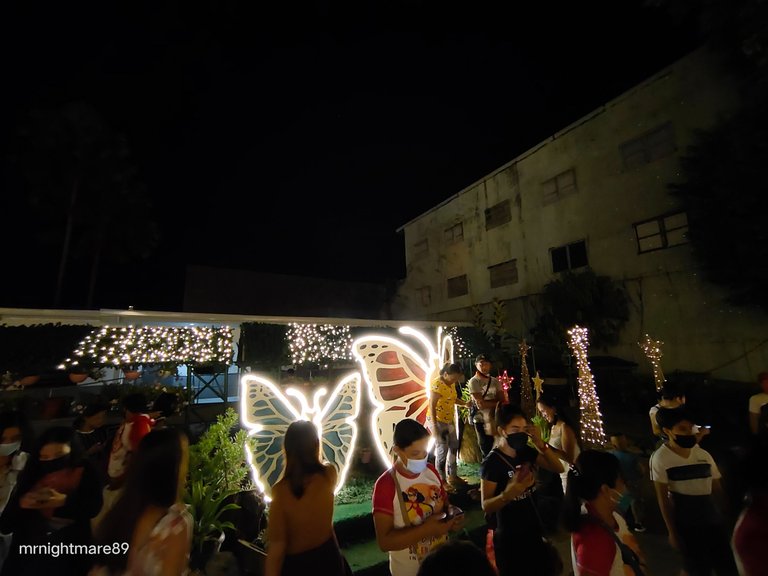 I don't understand but this butterfly looked real when I saw it.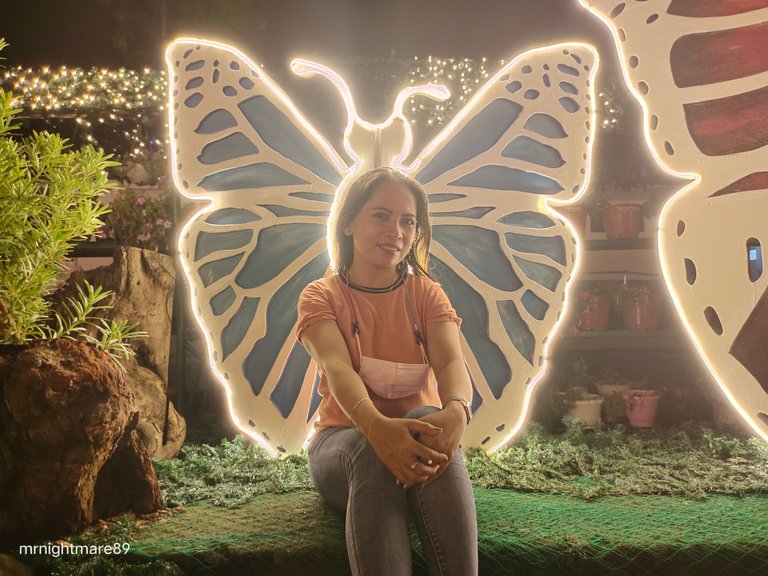 I asked a pretty lady to make the light-formed butterfly look prettier.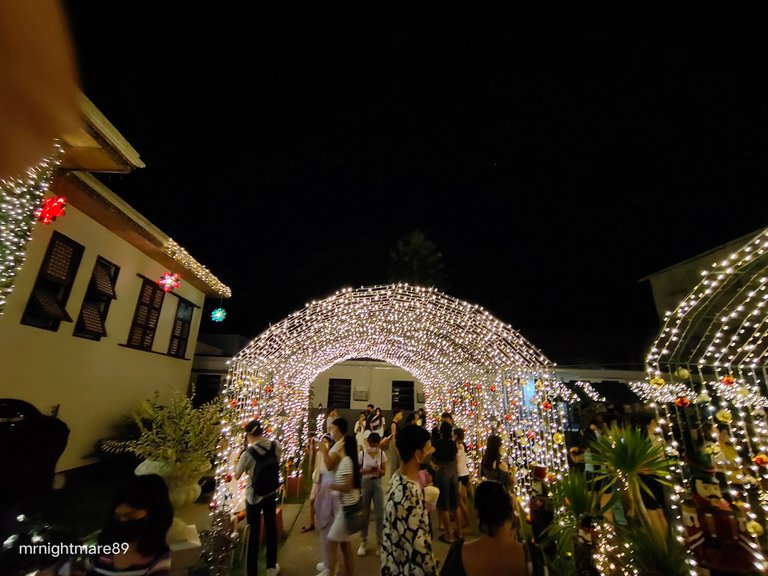 Now let me share more photos.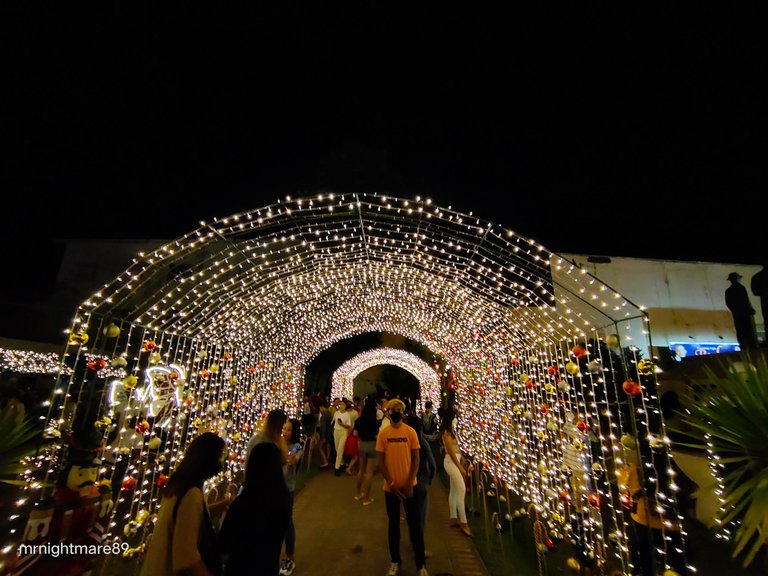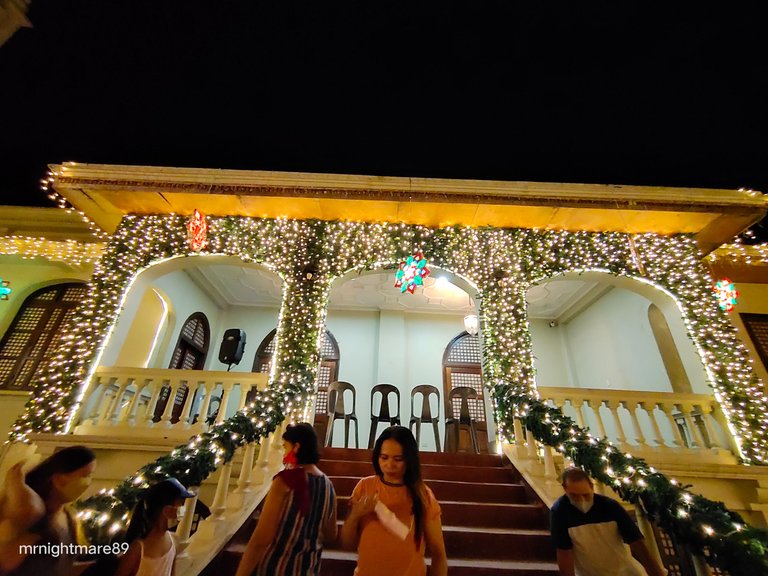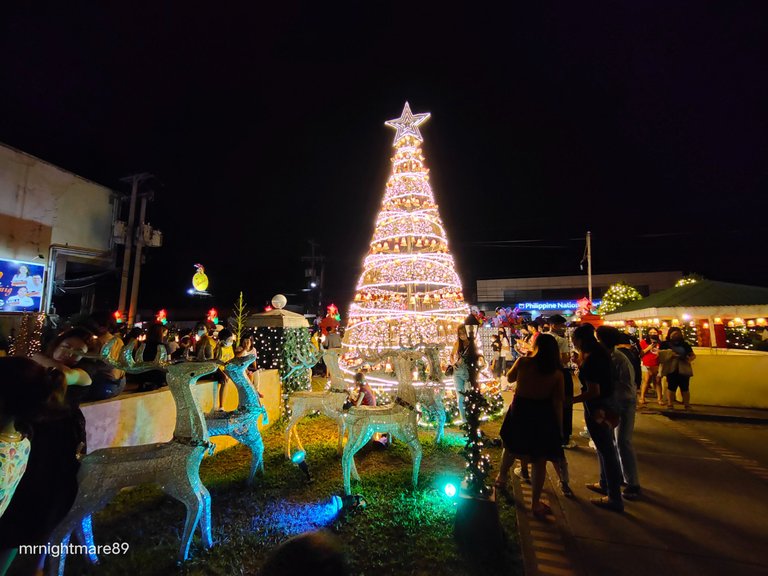 Overall, I enjoyed my time spent there. I love how jolly the surroundings were even though not just long ago we were forced not to enjoy the essence of Christmas. Thankfully, the restrictions nowadays have been minimized because of the low risk to be infected by covid. I still have so many words I wanted to tell from my thoughts but I guess it won't come out since it's the feeling that made me happy but not the words.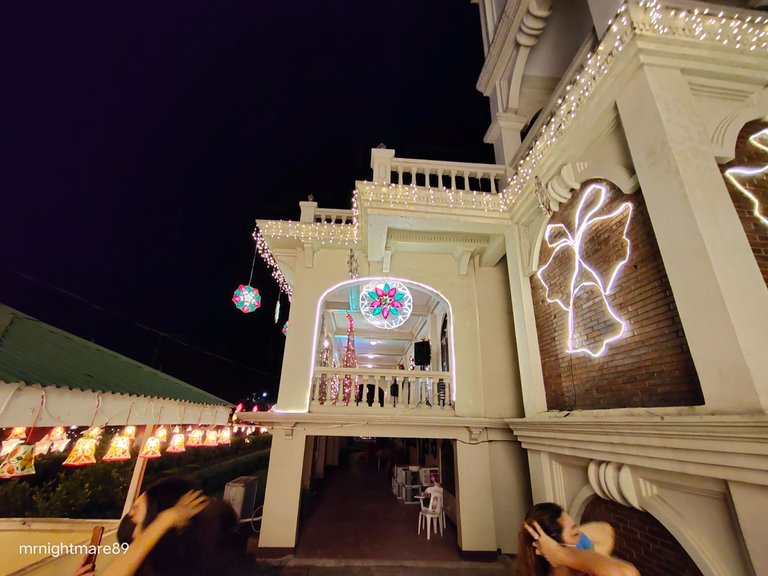 For now, I'm excitedly waiting to see more towns beautifying their own just like this. If I'm lucky, I can see more and share it of course. Even so, not just the beautification of Christmas makes me this kind of excited alone. It's the feeling inside me thinking that "It's Christmas" and I can't help myself to wait long.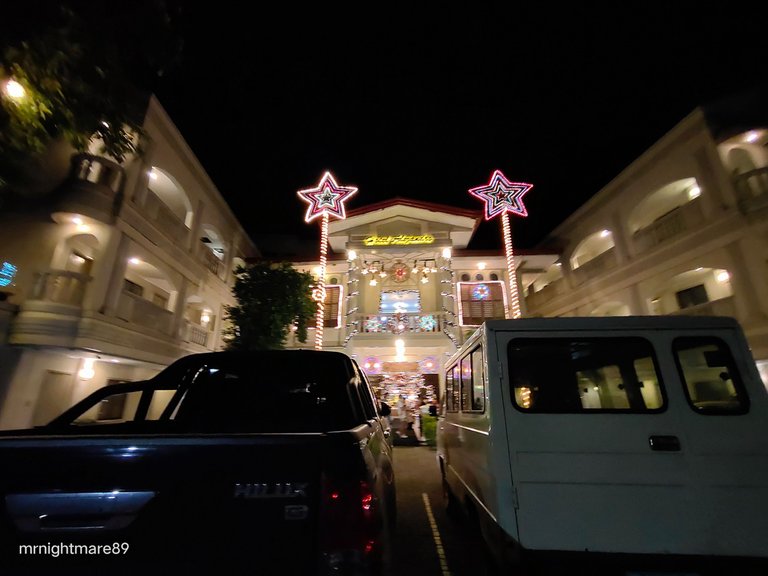 By the way I have a video which can be a better viewing too.

Thank you for reading
All content is my own unless otherwise noted
If images are being recycled, I just found it fit in my article.
ABOUT ME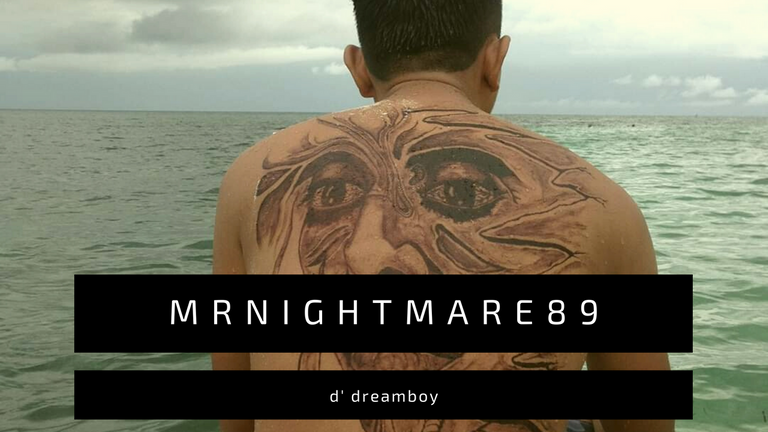 Paul is the name but prefers to be called mrnightmare that feels like living in the dream. A country boy and a dreamboy (dreamer) who likes to stay in a small village even though it means abandoning the future to become a seaman. The passion is writing but not sailing in the vast ocean. Don't wonder if the face will not be shown, this is better where the words can flow smoothly. Come, have fun with me and be part of my journey while talking about life events and random activities. It's fun to learn about life, don't hesitate, let's figure it out as we continue enjoying staying in this world.

---
---