Turtle | A Machine to use in a Rice Field
I'm sure some of you can't understand what I was talking on this video. That's why I'll write english words as well.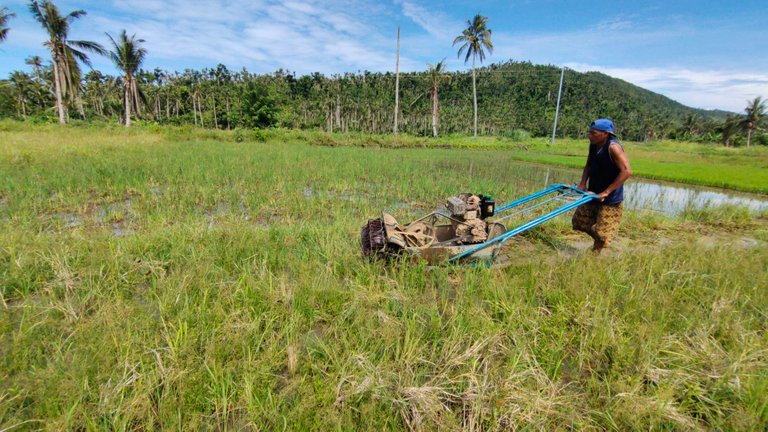 Planting rice in a rice field there are so many preparations that need to be done. Like cleaning the rice fields first, and preparing the seedlings before planting them. Actually, I shared here how we did it if you'll see my previous post below.

What I'm going to share with you right now is about a machine named a turtle. From what I learned it was assembled by or made by the people who own bigger rice fields. I just recognized this machine here. Unlike that tractor that I saw on television. This turtle machine is new to me and I was surprised about it. In fact, I just learned its usage as well in rice fields.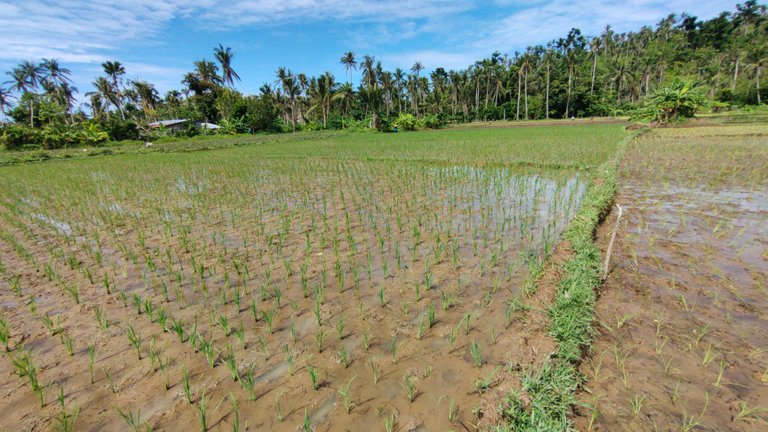 Anyway, planting rice will never happen if a machine turtle will not be used in a rice field. Simply because the turtle is the one that will level the land of rice fields. To be exact, the land where the rice will be planted should be level. Any part of the land inside a block of a rice field should be level.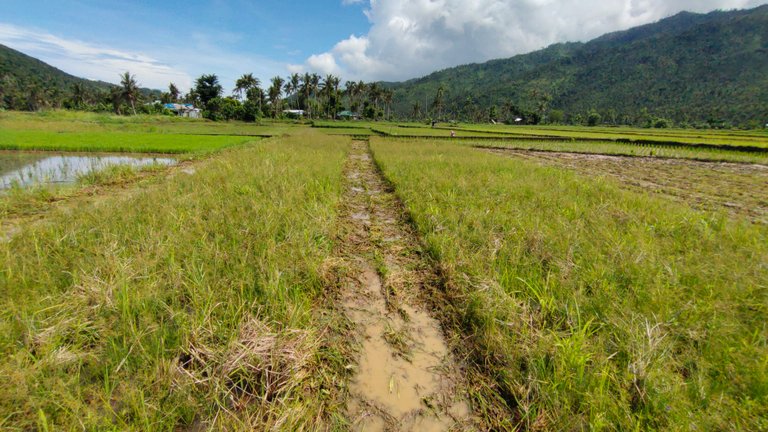 According to the farmers whom I asked why. The land of a rice field should be level so that the distribution of water will be distributed well. This is to avoid some parts of the block not receiving water which is needed by the rice plants. Also, to make sure there will be no water stuck more than what the plants need.
For those who don't understand how rice plants work. A rice field should always have running water on it to make sure the plants can always have the water it needs. Most rice fields are being found in a place where there is a river or a strong water supply. I'm not sure how to explain it well but one thing I understand is that rice fields need water to make sure the rice plants grow well.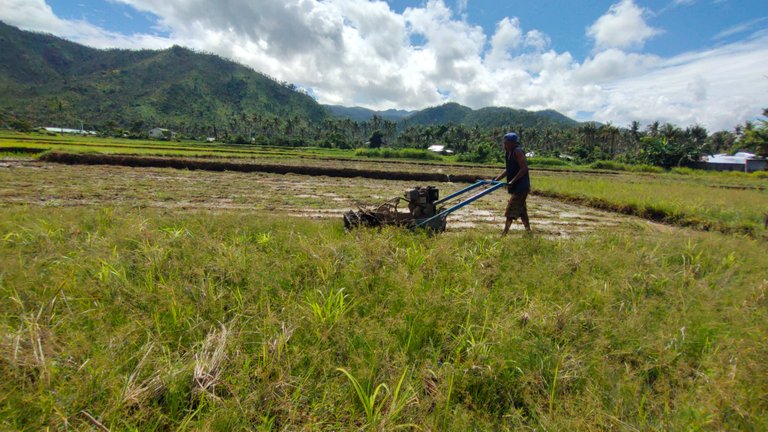 That's why a turtle is important to be used in a rice field. It's a little bit expensive to rent it but it's necessary. But don't worry because a turtle performs faster unlike a real turtle. It can finish a single block within just an hour depending on the mastery of an operator. Just make sure that a rice field was plowed already so it will be easier and faster to turtle it.
Thank you for reading
All content is my own unless otherwise noted
If images are being recycled, I just found it fit in my article.
ABOUT ME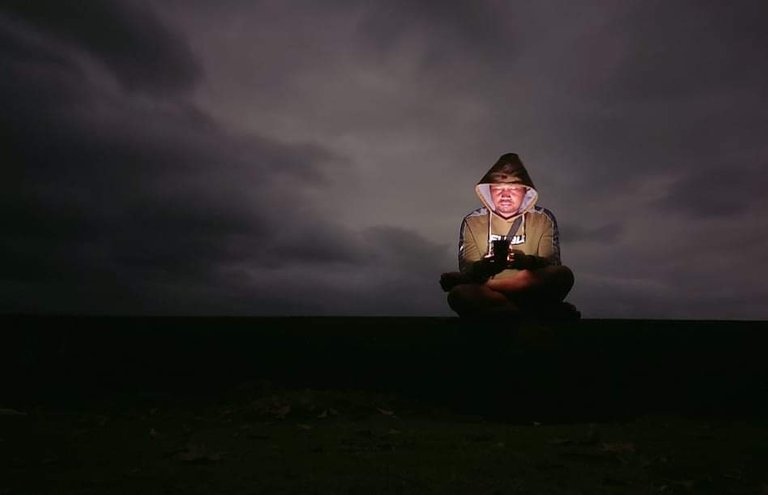 Paul is the name but prefers to be called mrnightmare that feels like living in the dream. A country boy and a dreamboy (dreamer) who likes to stay in a small village even though it means abandoning the future to become a seaman. The passion is writing but not sailing in the vast ocean. Don't wonder if the face will not be shown, this is better where the words can flow smoothly. Come, you can tell me your stories and I'll tell you mine. Together, let's explore the world by broadening our thoughts. If you need a shoulder I can lean you mine and I hope I can lean yours. The world is fun when living is not being alone but with someone.

---
---