Marmalade's Story-Former Nashville street cat

Can you imagine being a cat who roams the streets of Nashville (Music City) Tennessee?
The sights, the sounds, the chaos, the people, the leftovers...ahh what a interesting cat life...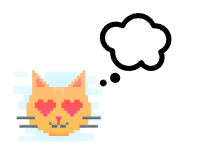 Enter this tough girl...who wandered through the streets trying to find a trusting face. One day this sandy colored cat wandered to a hotel.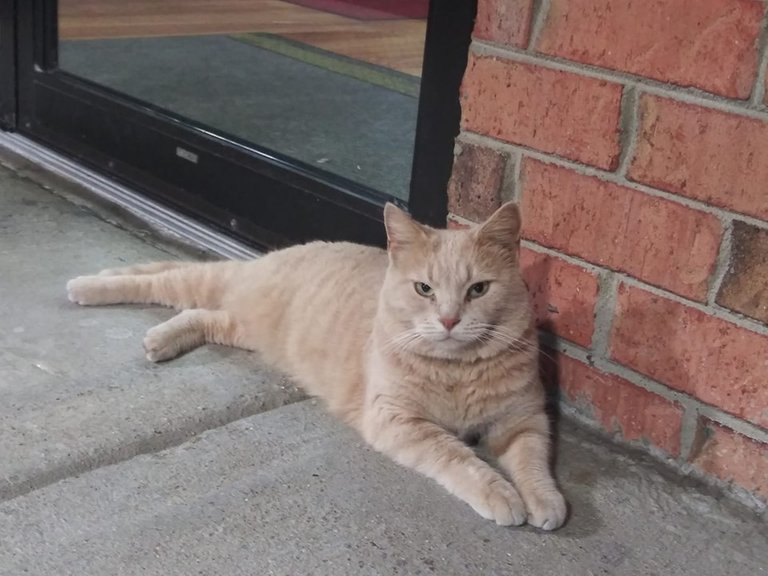 At the hotel, the sandy colored cat, found a human she could trust, Anastasia. Anastasia, had a ✨magical ✨ calling to all animals. She has a special ability to connect with animals.
This sandy cat turned the hotel into her new second home. She became known as Marmalade.
Marmalade quickly became the ambassador cat for the hotel. Guests would swoon and cater to her. She would find gifts of chicken, french fries, or a piece of hamburger. She would have water that was nice and clean instead of from a dirty mud puddle.
However, living on the streets Marmalade would always be on guard. No time for her to relax never knowing if any encounter or the next encounter might turn into an attack. Her place to relax for temporary amounts of time was with her new human at the hotel.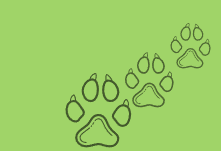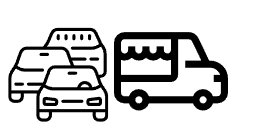 VROOM!! Beep! Beep! The sounds of the Nashville traffic whizzing around rushing the sound into her small ears..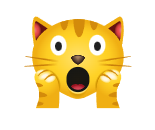 One day as Marmalade, was running from a threat she made the error of getting caught up in a fence. She sliced her abdomen open...OUCH!!
Anguished in pain she slowly started to make her way to...the hotel. Thoughts rushed in her head.. "will my human be there? Oh why I am in such pain? I am kind of hungry I wonder if there will be chicken?"
Luckily, Anastasia was at the hotel when Marmalade showed up hurt. Her human jumped into action finding a cat kennel and getting her inside. She was confused as to why she was inside a plastic box and moving around. After what seemed like forever inside plastic box it finally stopped moving. Next was worse...👀 👀 😽
a stranger's hand coming toward her and pulling her out of the plastic box. She was now being poked and examined. Marmalade, hissed out of fear and tried to get away from the stranger's hands.
She did not succeed
Anastasia said, " Marmalade I am here". She felt a small amount of calm sweeping over her leaving her feeling less scared then before. Anastasia got Marmalade the treatment that she needed for her wound. Marmalade had to stay overnight to get surgery to fix her wound. Anastasia had several pets of her own that she cared for: one was a beautiful husky dog. She knew the husky had a high prey drive and might accidentally hurt Marmalade if she were to bring her back to her home. She turned to social media to get help. She posted that she had helped Marmalade get better but, she needed someone to take her in. She asked for someone to help out by giving her after surgery medications and then she could be rehomed.


Our family helps with animal rescues. We have fostered dogs. We have done over nights for dogs on their way to their new home. So, when I saw Anastasia's post and I reached out to her and offered to help. We have a room where an animal can have space to themselves to decompress and get use to their new environment. Anastasia quickly accepted our help. Marmalade was on her way to us.
We already have our own animals dogs and cats. I mentioned to my husband we will give her the help that she needs and see what her temperament is, give her medication, and find her a home.
Anastasia made it with Marmalade, and we got her settled in her new digs. After a few days, my husband decided Marmalade was his new best friend and decided he wanted to keep her as a new addition to our family.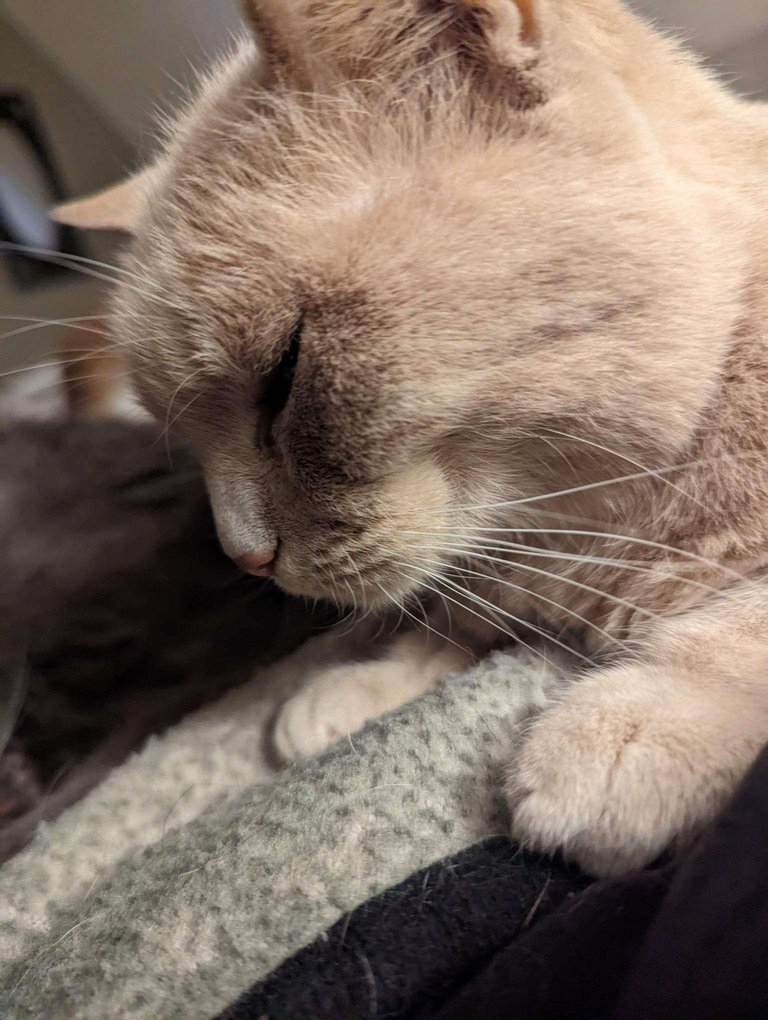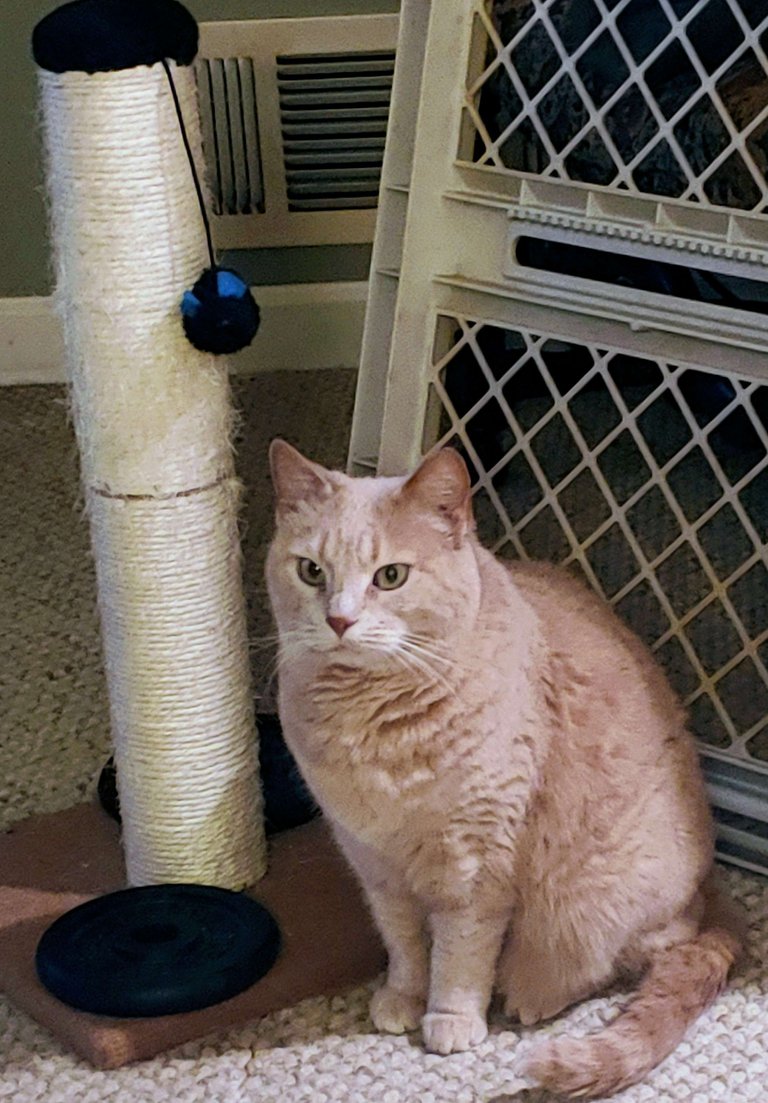 After a few months of adjustment, she has fallen in with our crew. She can relax and live the easy cat life now.... 😻
Also, I have used the Terminal page break. The Terminal is a wonderful community full of supportive people. I am very happy to have found their discord.
#hivecats
#hivepets
#ladiesofhive
#proofofbrain
#thoughtfuldailypost
#neoxian
#photography
#theterminal
Thank you for reading
Photos were taken by my phone and art was created using Snappa
---
---