Splinterlands Social Media Challenge. My Art "FLAME MONKEY"
Hello friends how are you all. Hope everybody is doing well. Your Friend @mspbro is Back With New Art. And Friend I am also healthier. Friends you all know I love drawing . Drawing is my childhood Hobby. I join this hive community when I see a drawing contest. A contest running on the hive this name is Splinterlands Social Media Challenge and the Splinterlands Art Contest. i love Art.
Today I am join social media Challenge and I am drawing a beautiful character This character name is "FLAME MONKEY"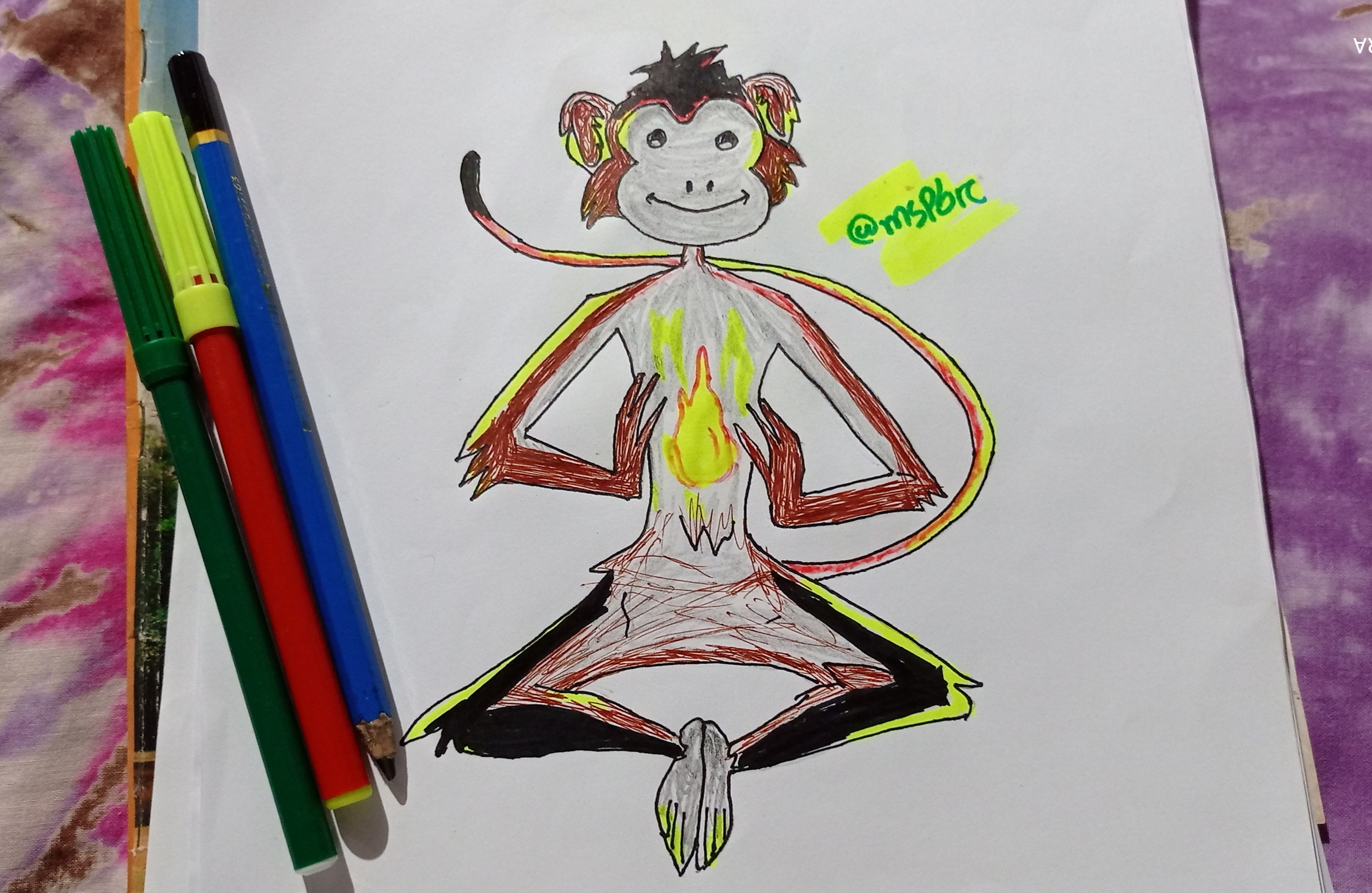 So Friends Let me explain to you how I did this Art. And guys this character name it "FLAME MONKEY".
In The first step I Draw the Whole body of this monkey with my HB+ pencil.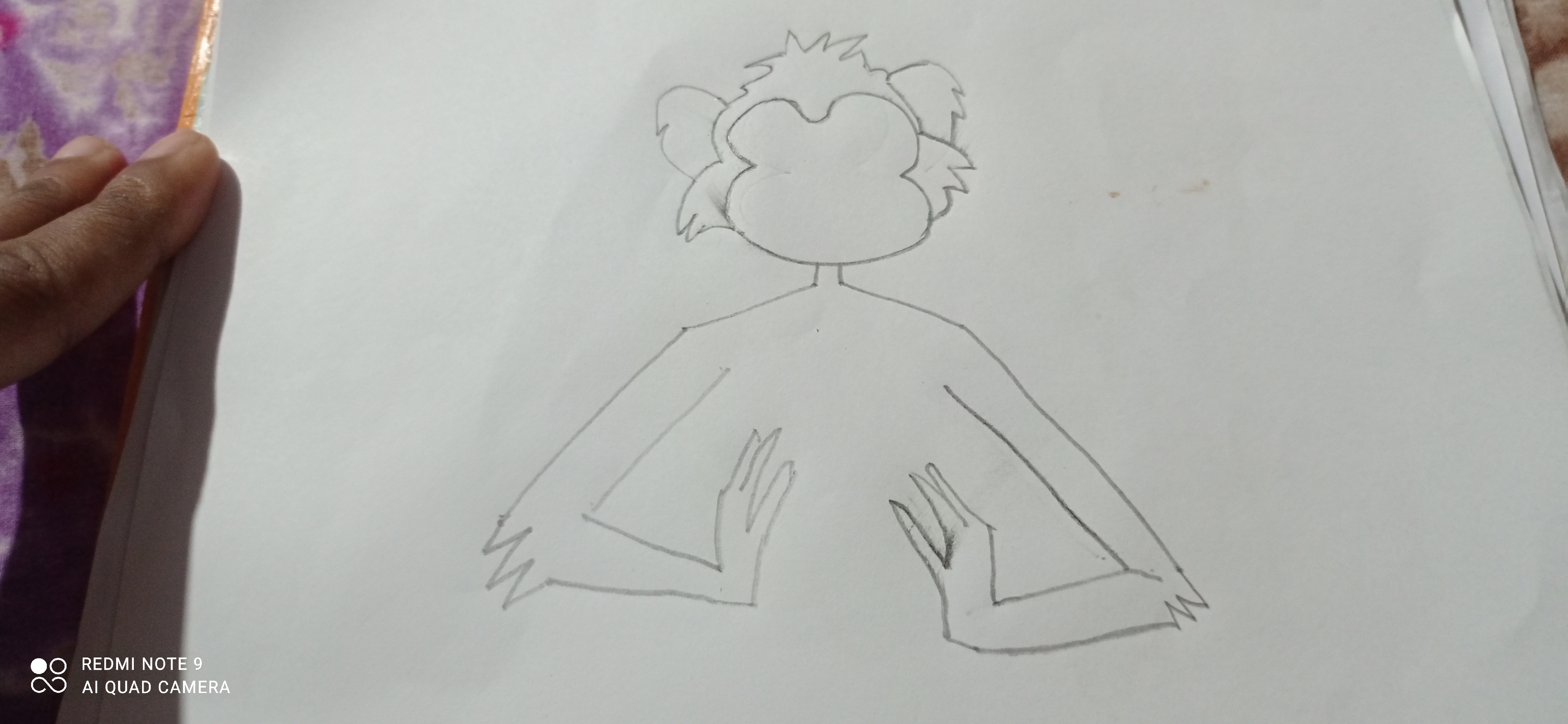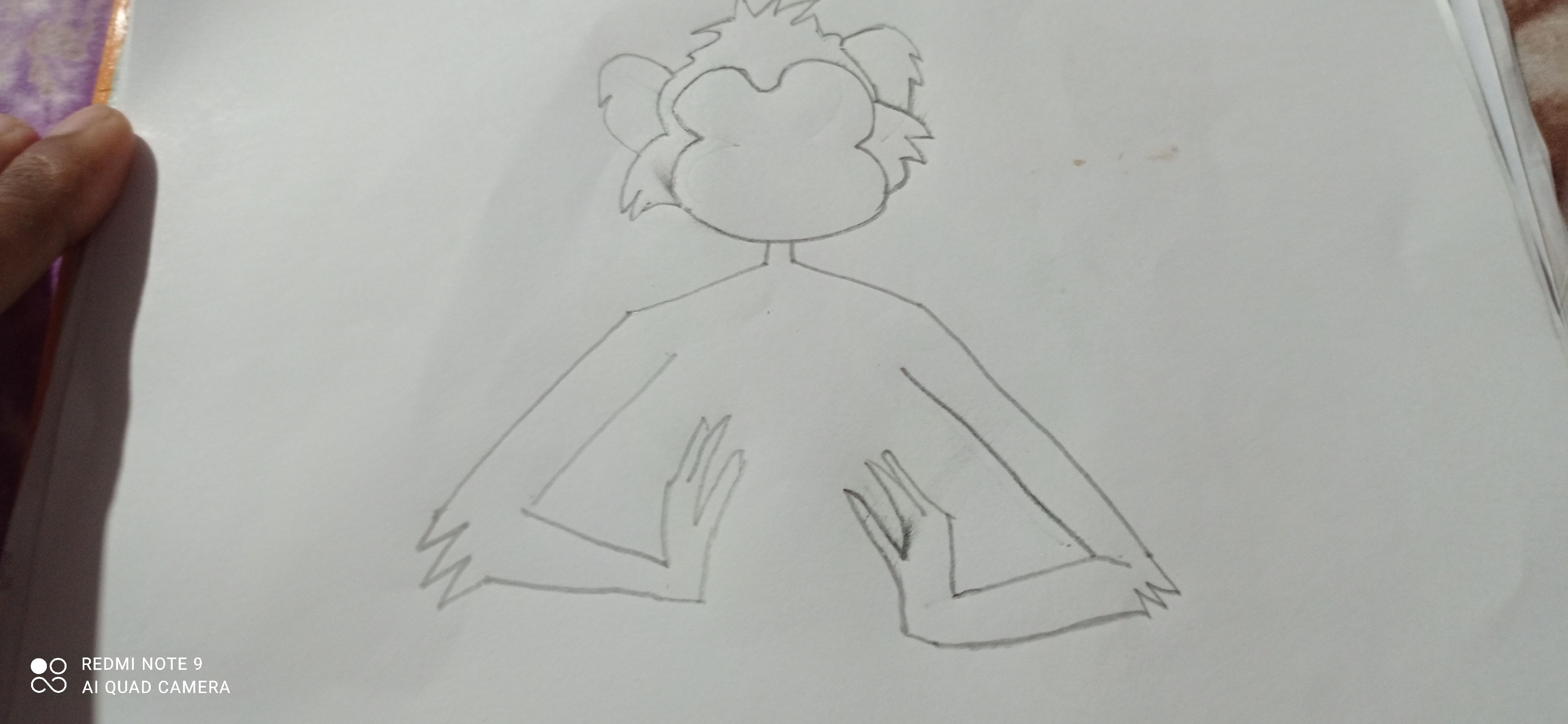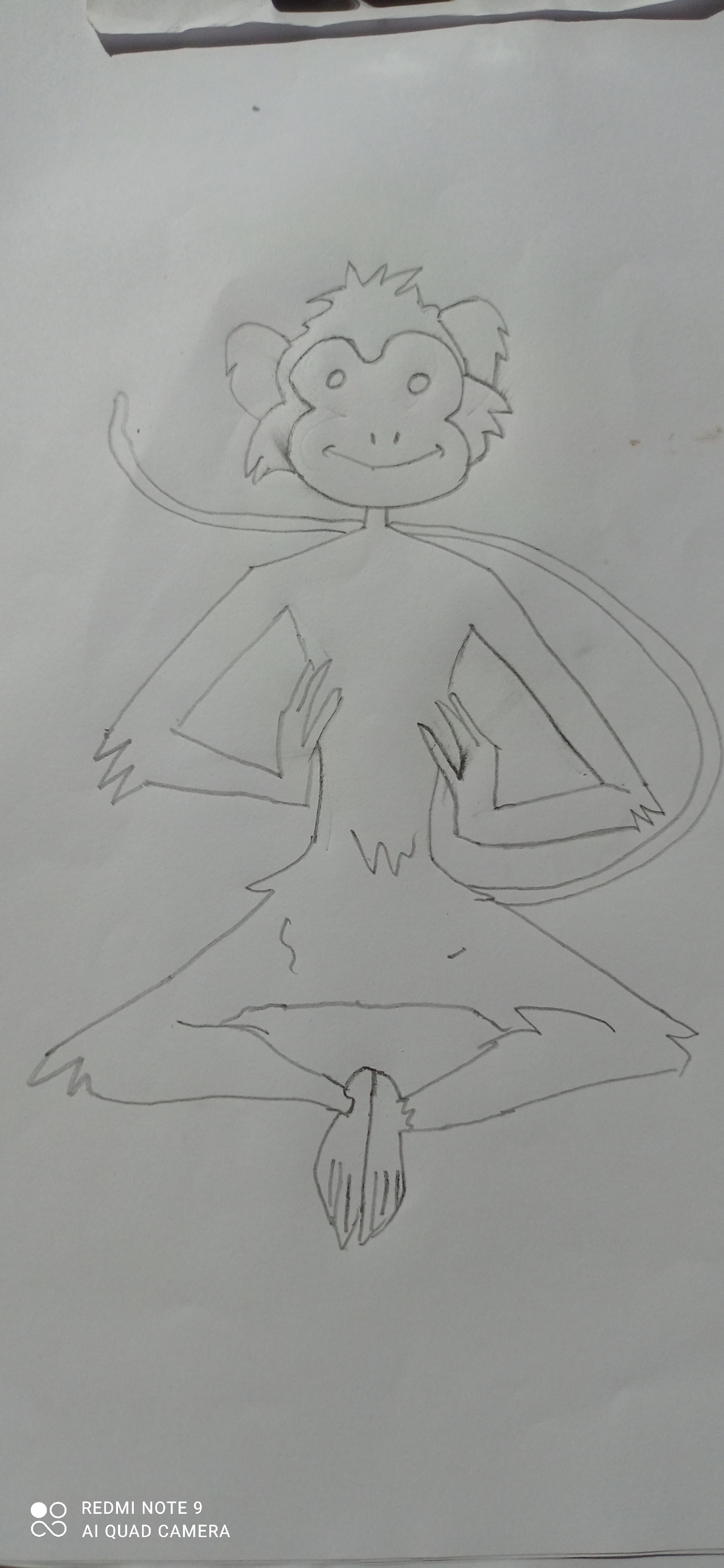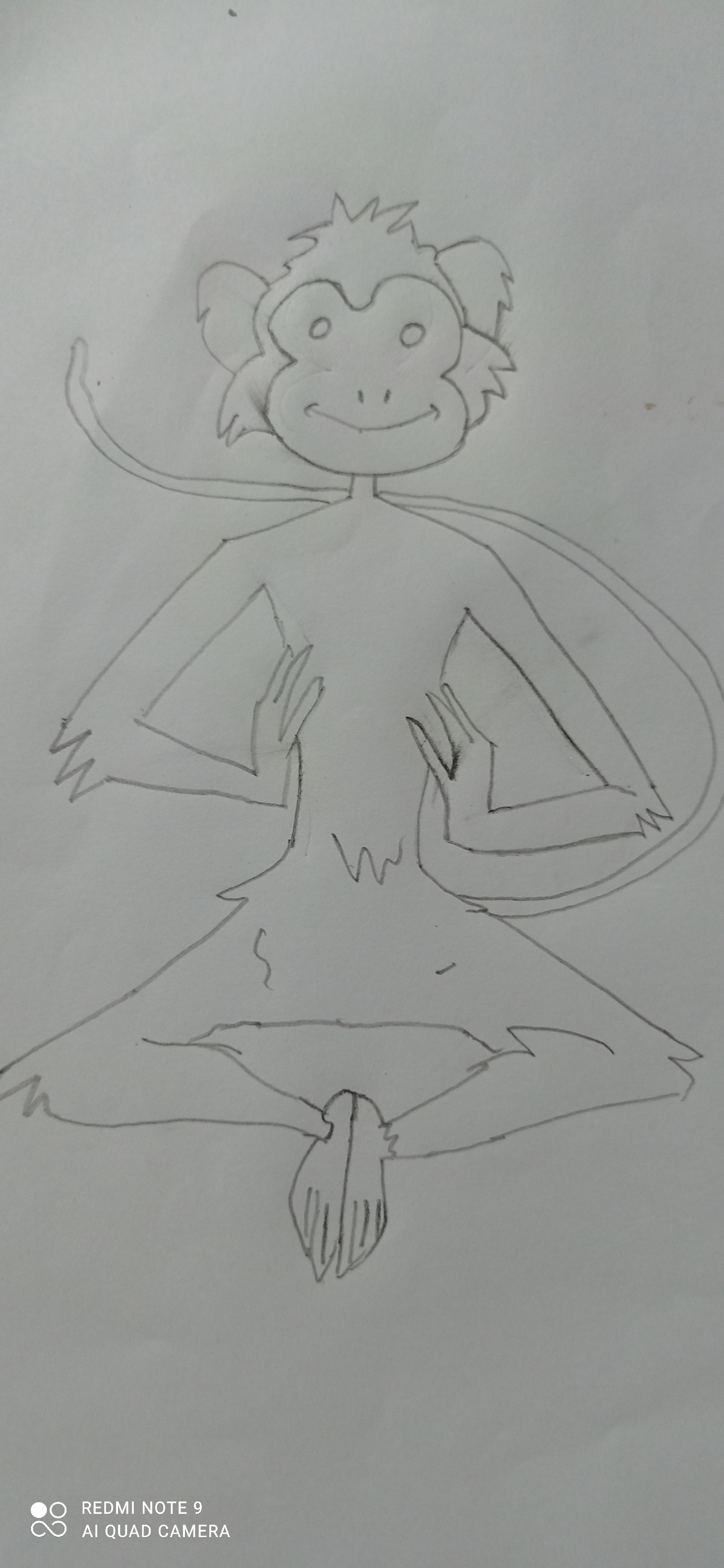 First I draw the monkey with a full pencil. First I draw the head. And then let's draw the body. After drawing with a pencil I draw with a pen on top of the pencil. Drawing with a pen makes the Bano look brighter.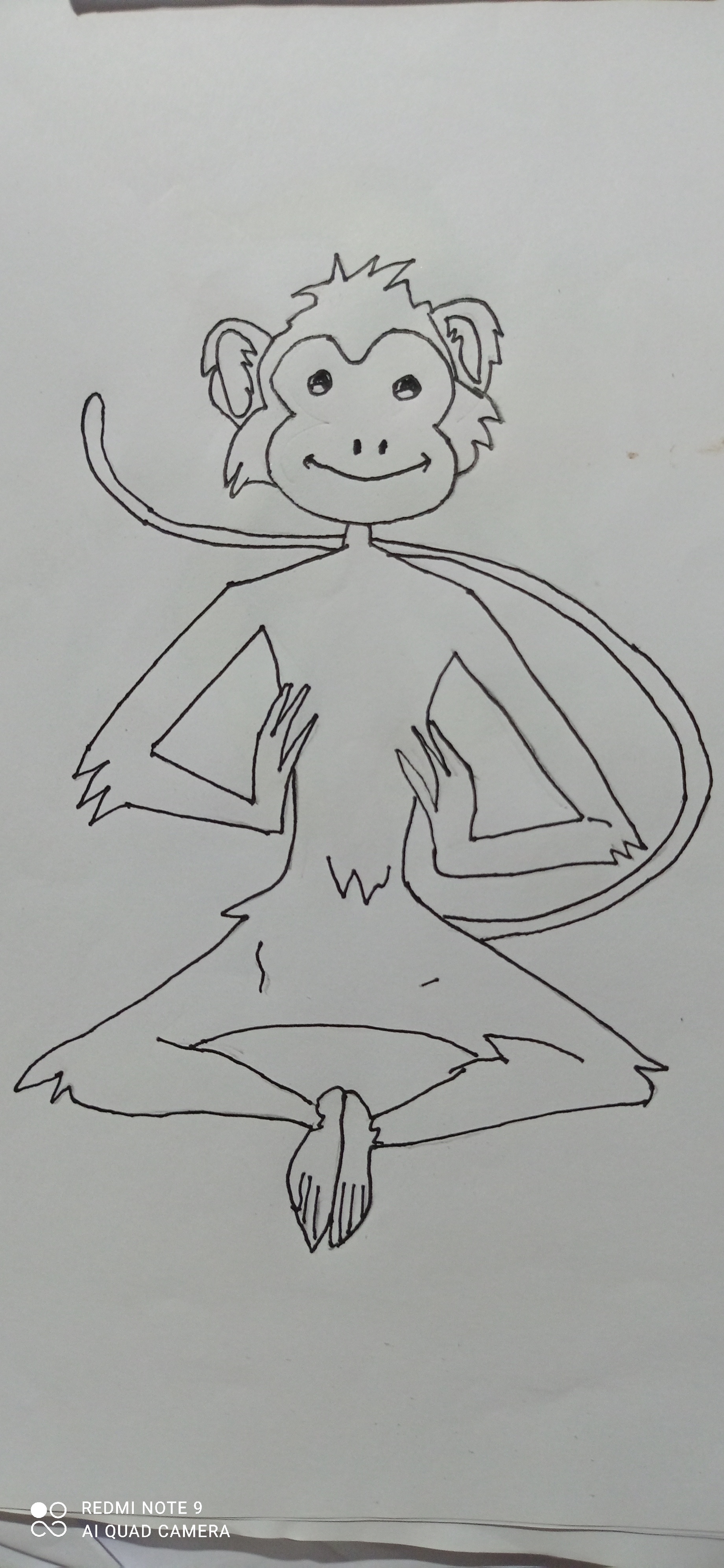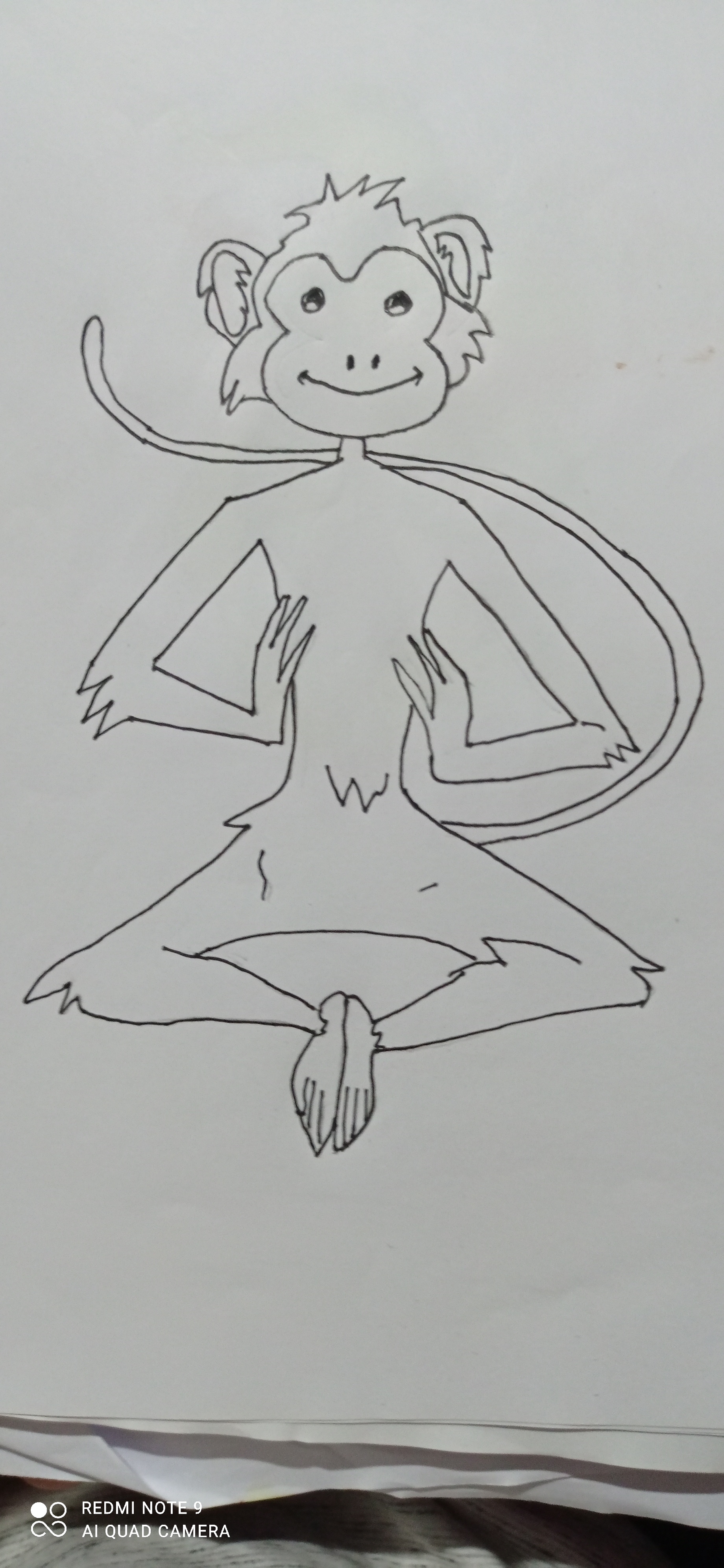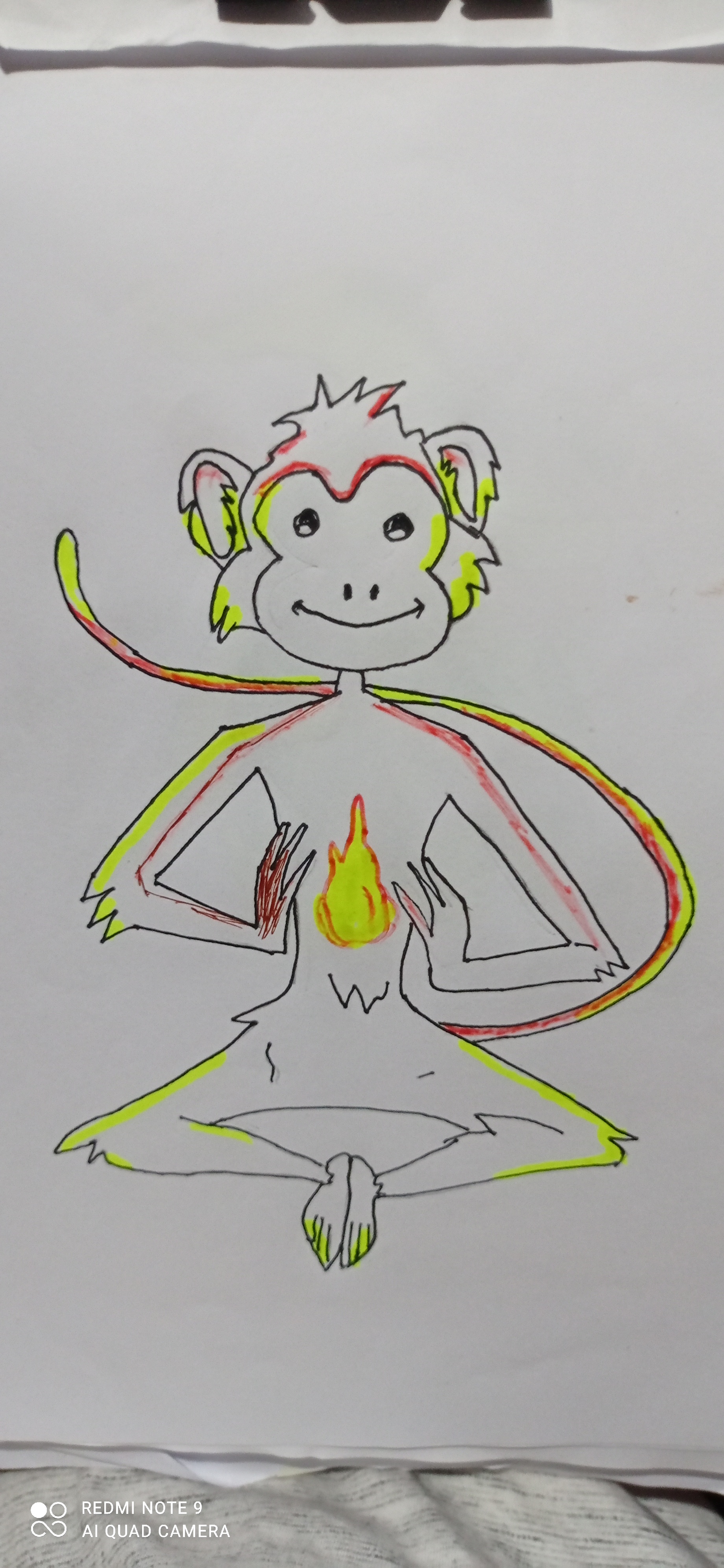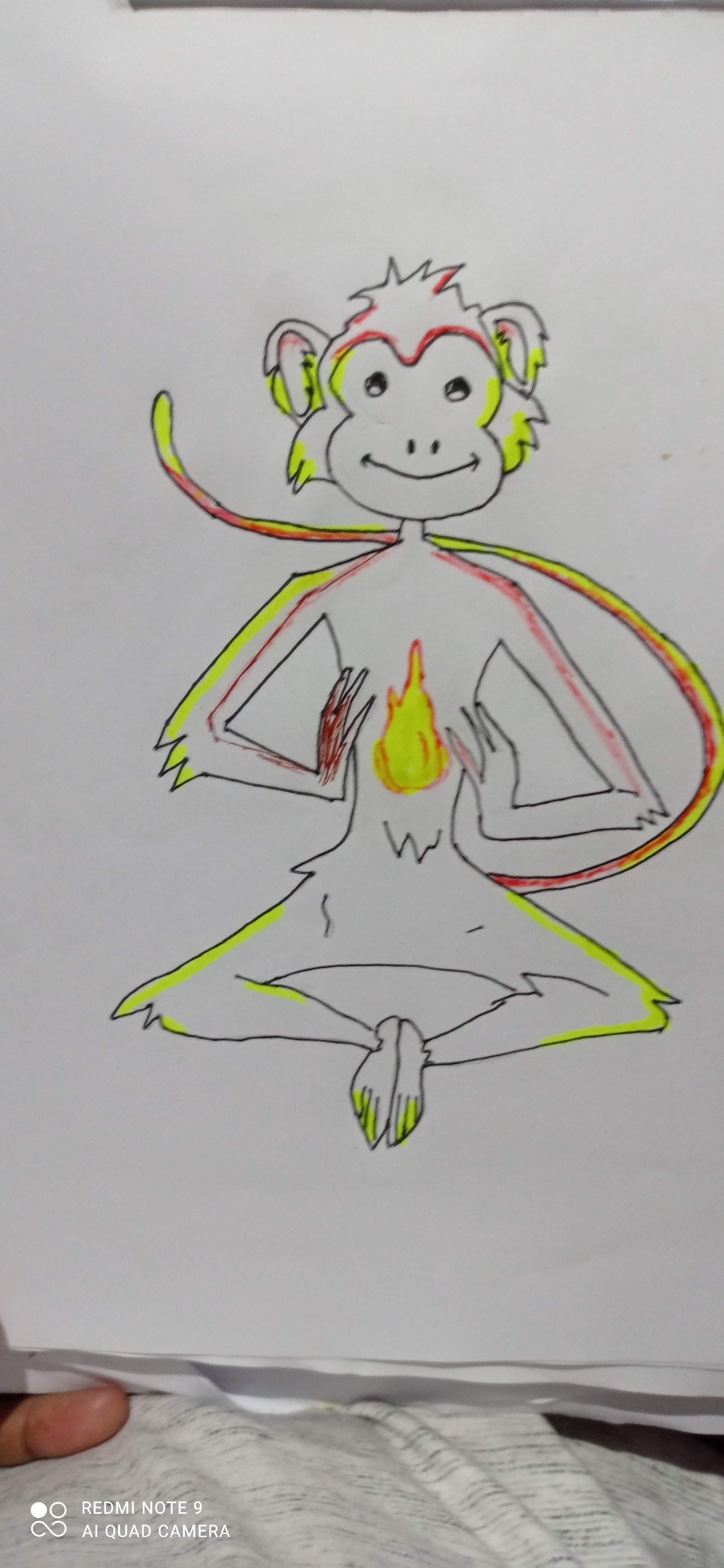 In his next step I start to paint the monkey. At first I used some red color in the banar. I use some red color on the skin site. And let's use some yellow.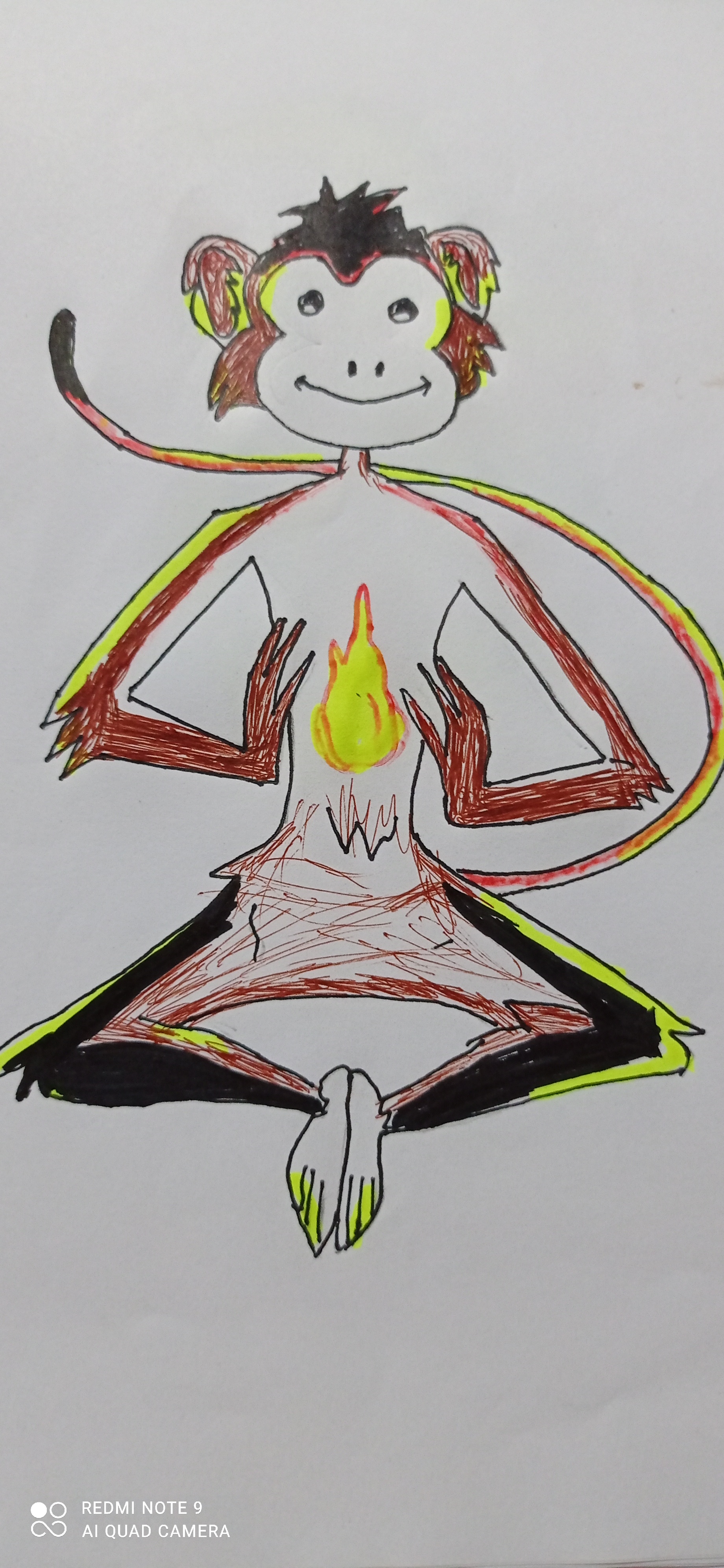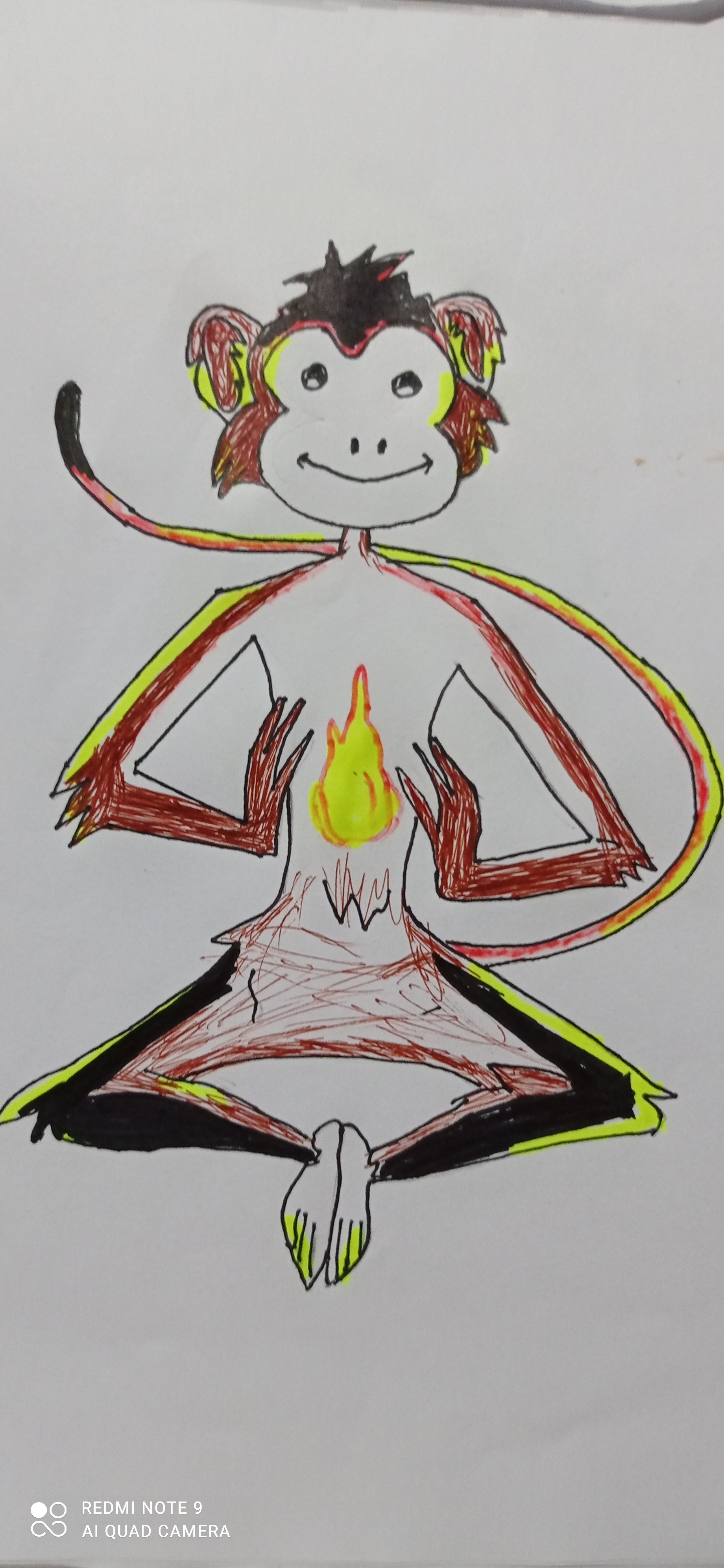 In the next step I use black brown and yellow. These colors are very bright colors so I use these colors.
And finally I finish drawing the monkey character. You can see this character is monkey. And nice to look at. I have used bright colors to make the colors look a lot prettier.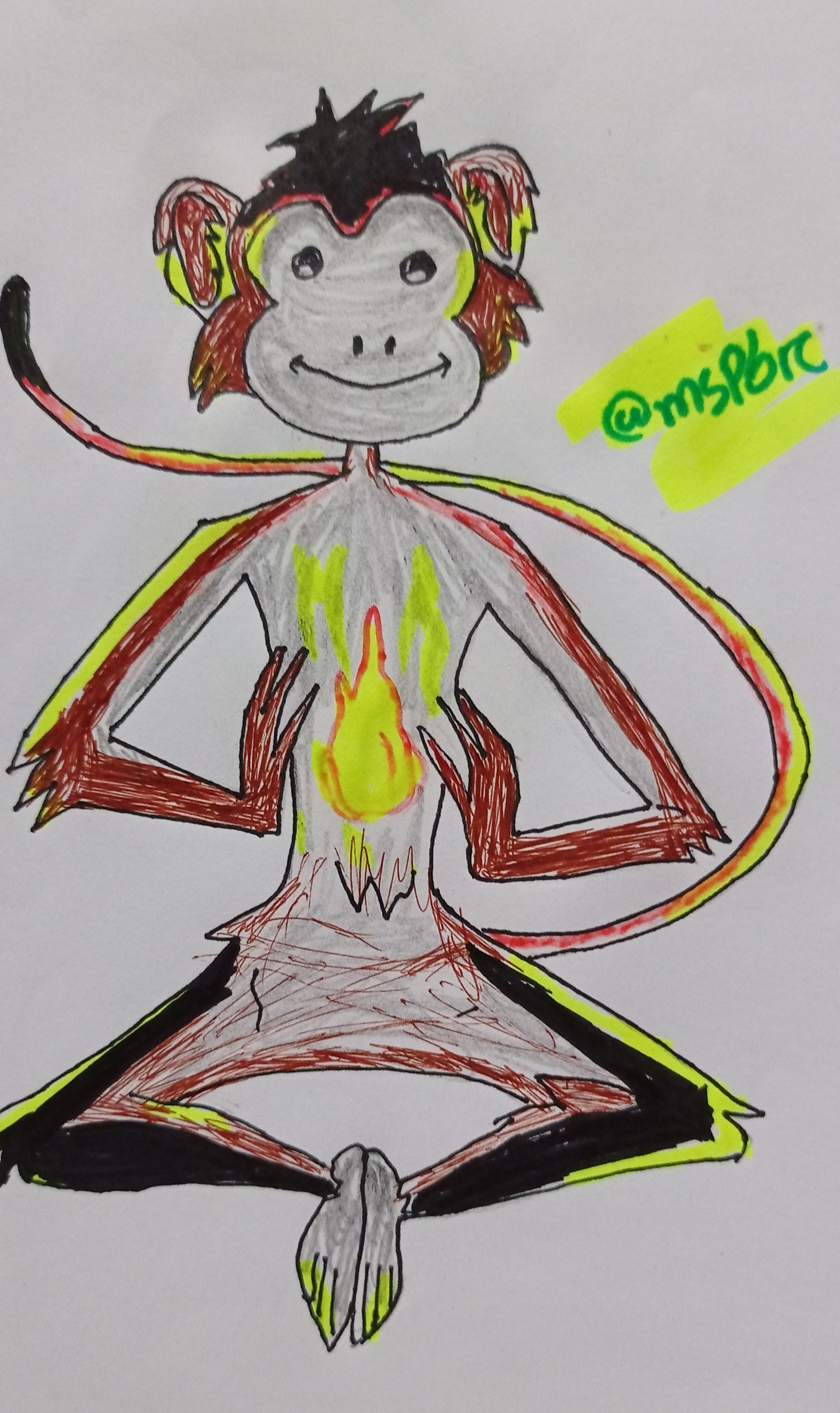 So Friend..
HERE LINK
Splinterlands Social Media Challenge!
You can participate in this challenge. All of you are invited
Here's my referral link.
https://steemmonsters.com?ref=mspbro
So far Today...
Stay Home
Thanks for Your Time Friend.
♥♥♥♥♥♥
Ok
See you Again in a New blog.
Thanks for being with me.
Plese Follow Me......
@mspbro
★★To contact me★★
Subscribe My 3speak Channel https://3speak.online/user/mspbro
Subscribe me DTube https://d.tube.com/@mspbro
Follow me Twitter https://twitter.com/mdsumonpra
Add me Facebook https://www.facebook.com/sumon.mim84
---
---