Splinterlands Social Media Challenge. Today My Art "LORD OF FIRE"
Hello friends how are you all. Of course Everything is well . I'm also Healthy And Fine. Friends, today I am taking up this week's Splinterlands Social Media Challenge. This is my 2nd Art in this week. And this character name is ""LORD OF FIRE"".
And this character is now new character in Splinterlands i Thing.
I love art. Art has been my favorite since my childhood. Let me explain to you how I did this character.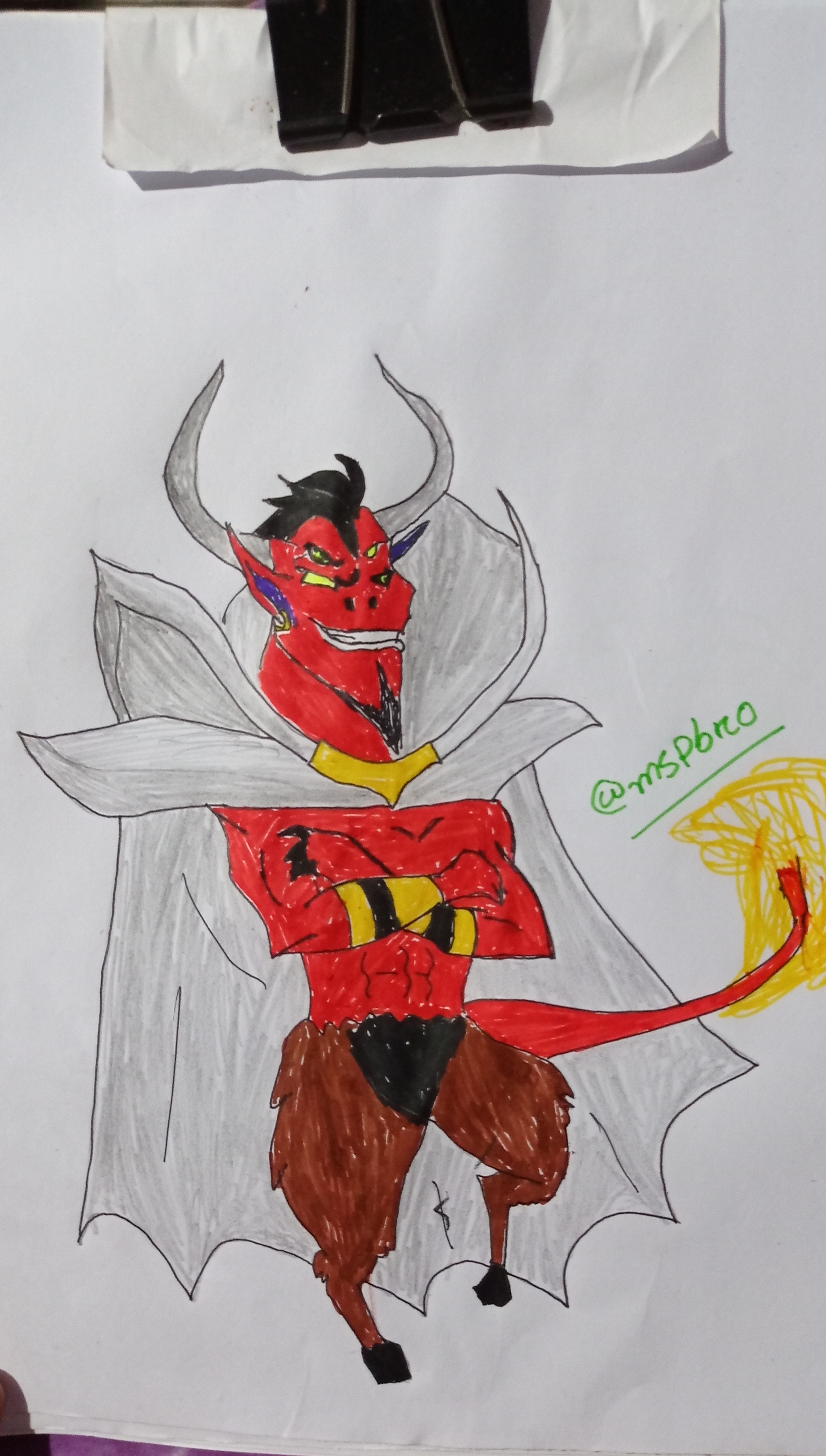 First of all let me tell you what material I used to make this LORD OF FIRE
A4 Paper
Pencil
Rubber
Pen
And color pencils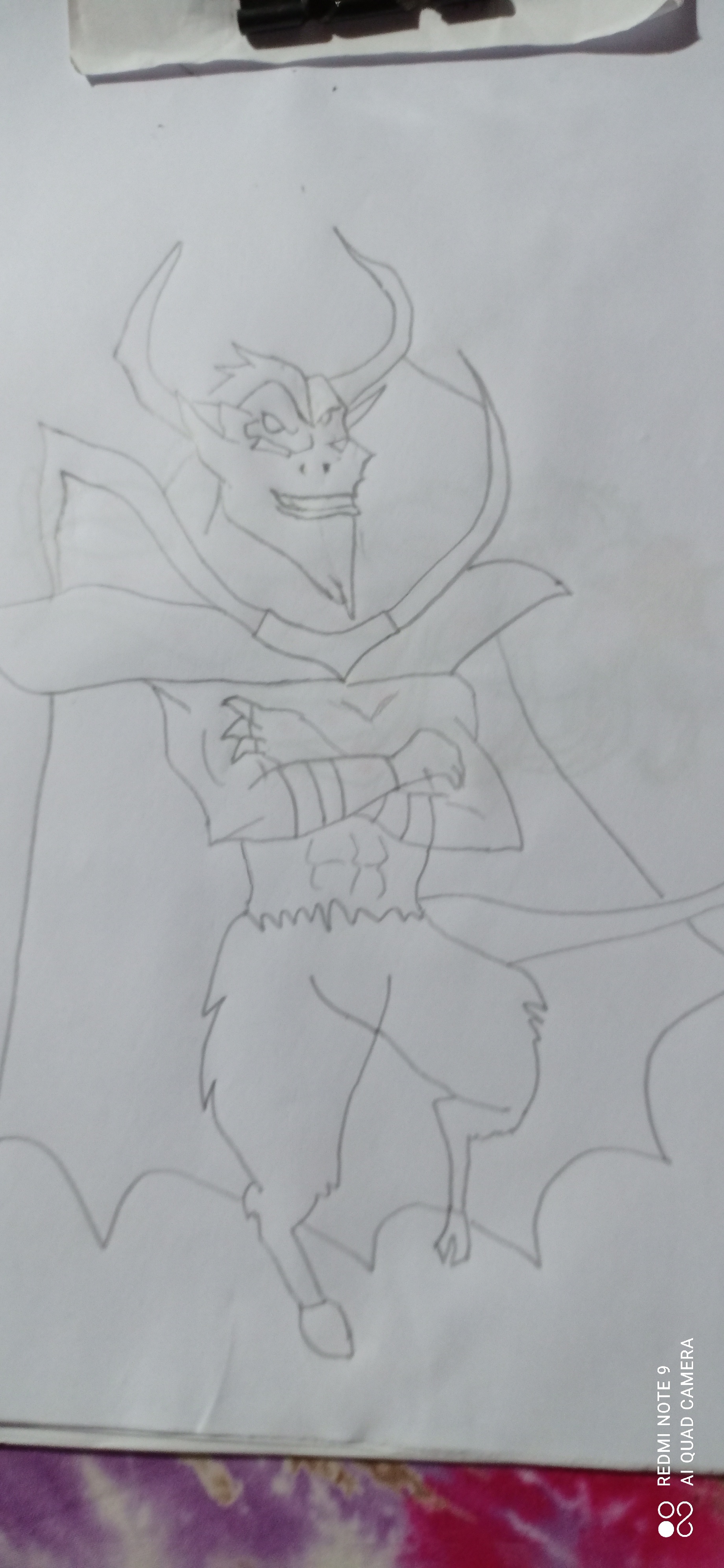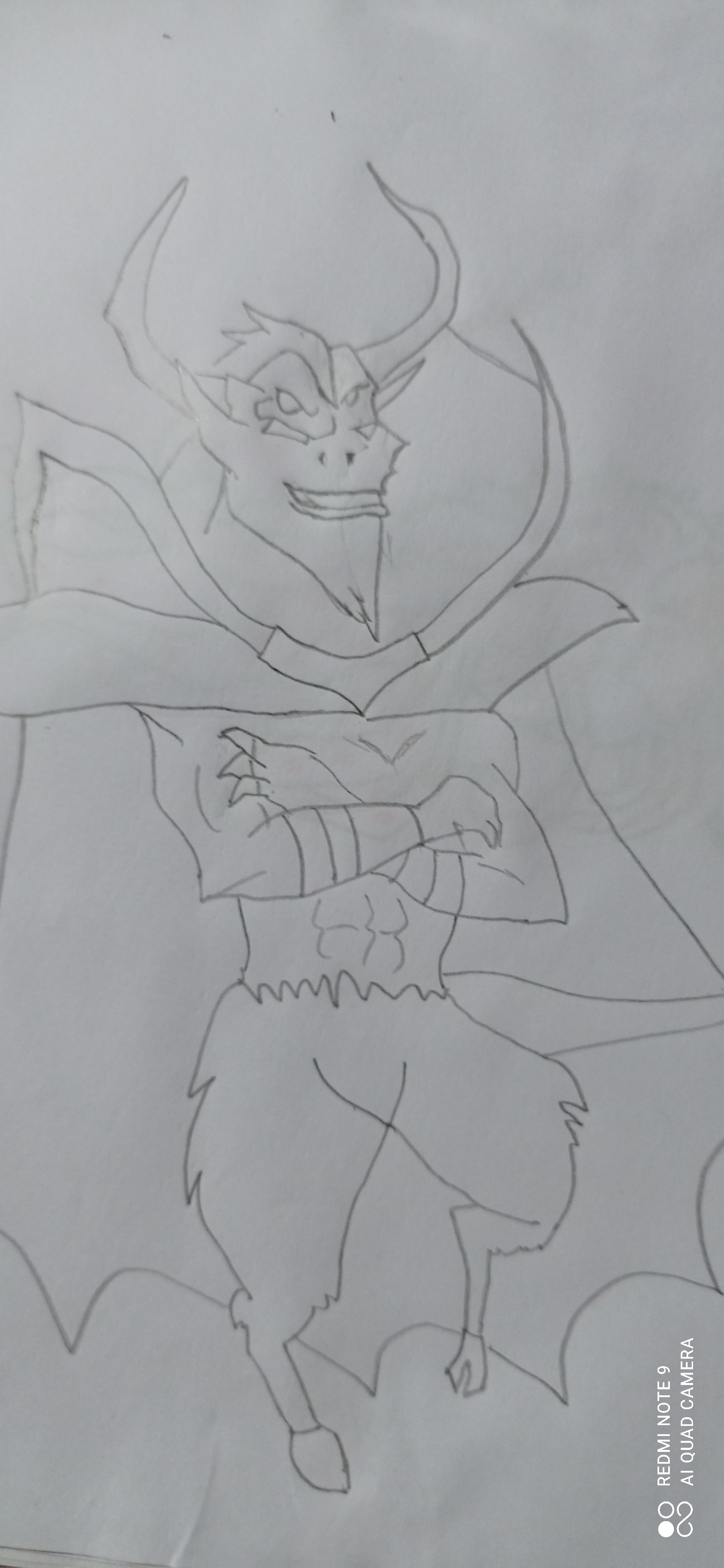 I will now tell you step by step how I completed this drone.
In the first step I draw the head, feet, hands and right of this character with a pencil.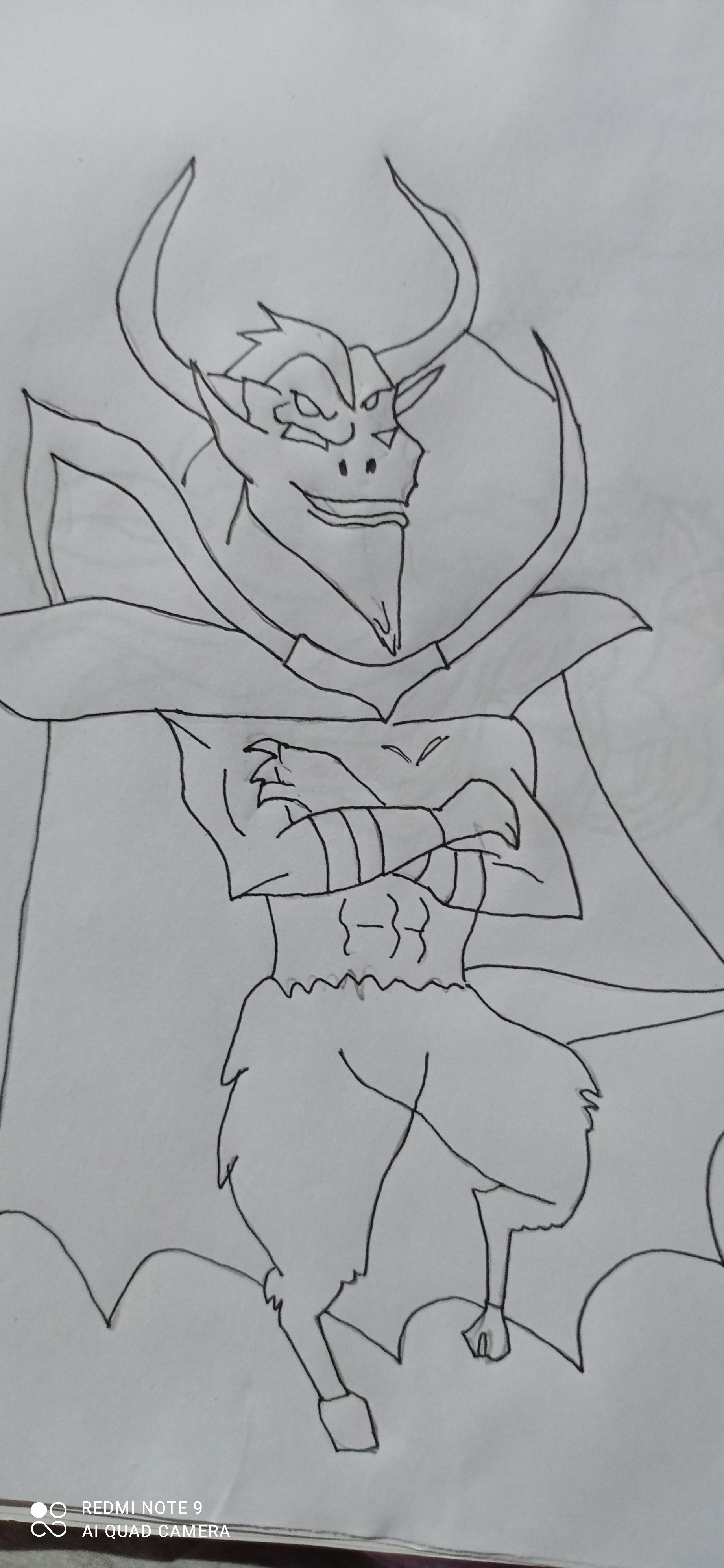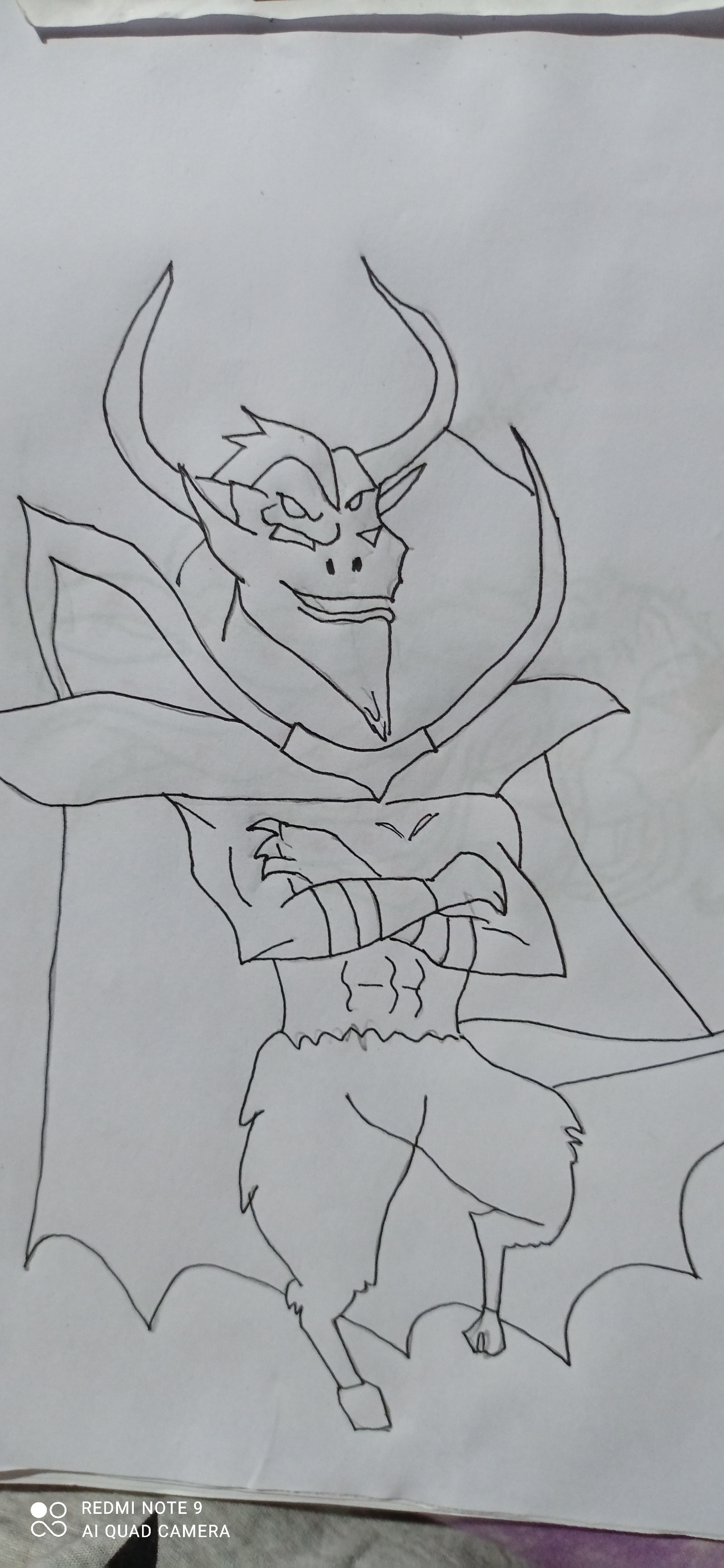 In the second step I draw the character with a full pen.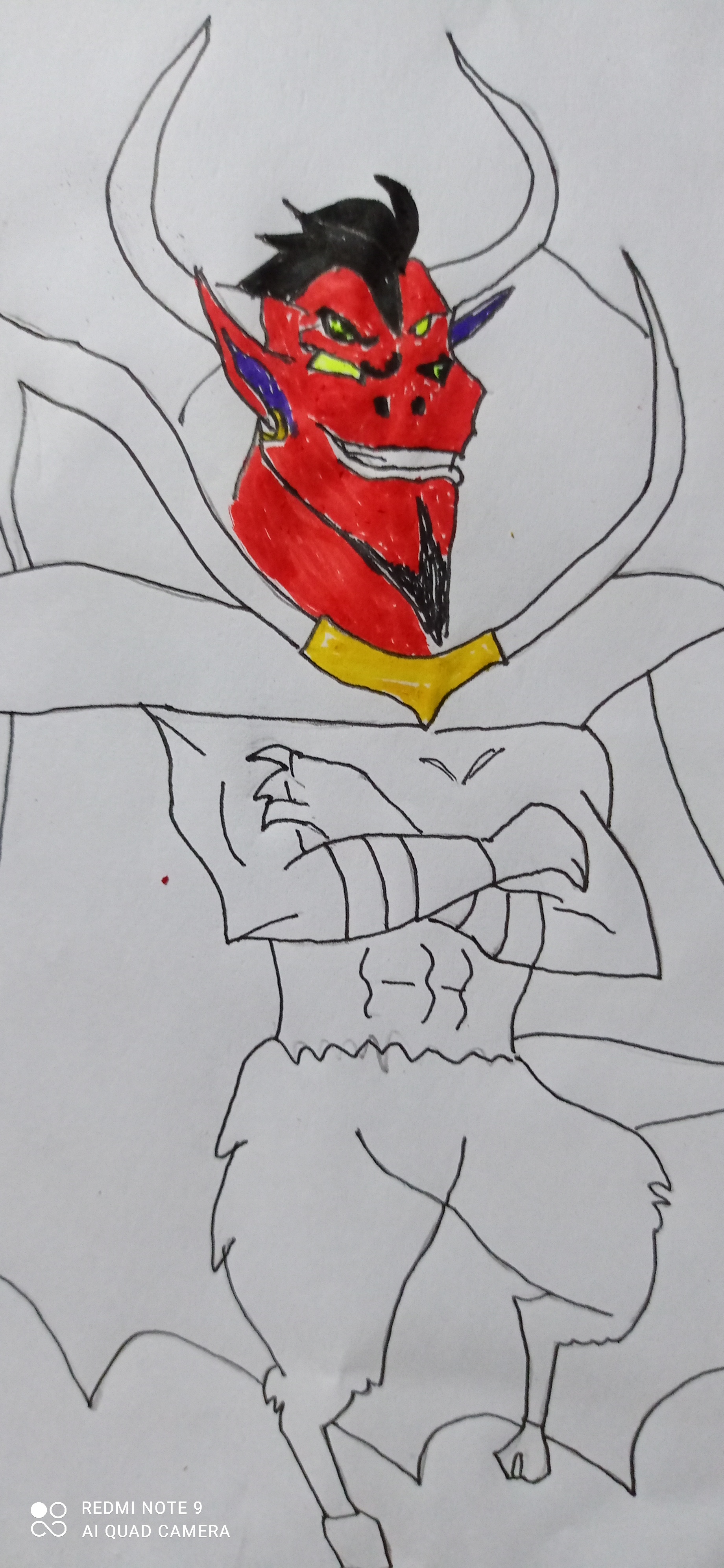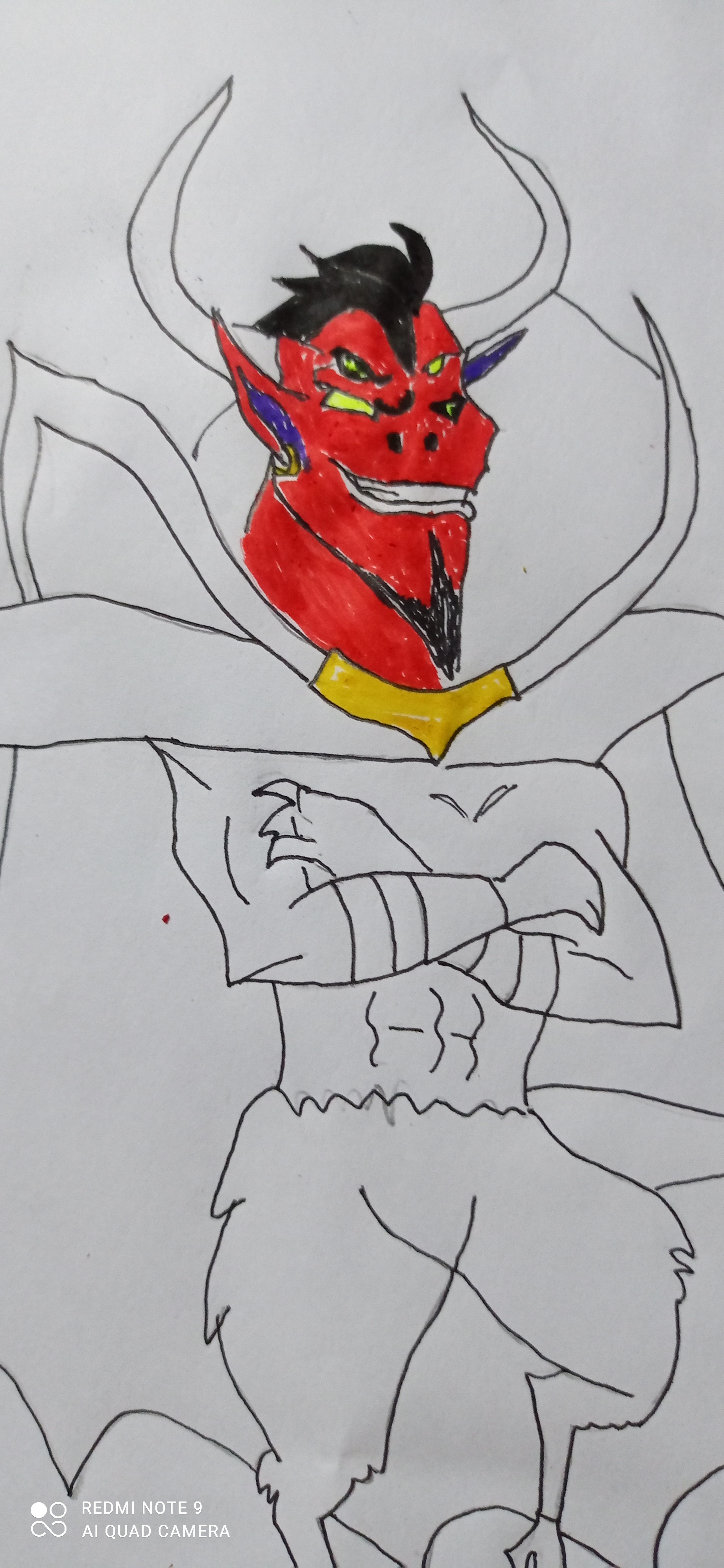 Then I paint the head of this character. I used red on the head.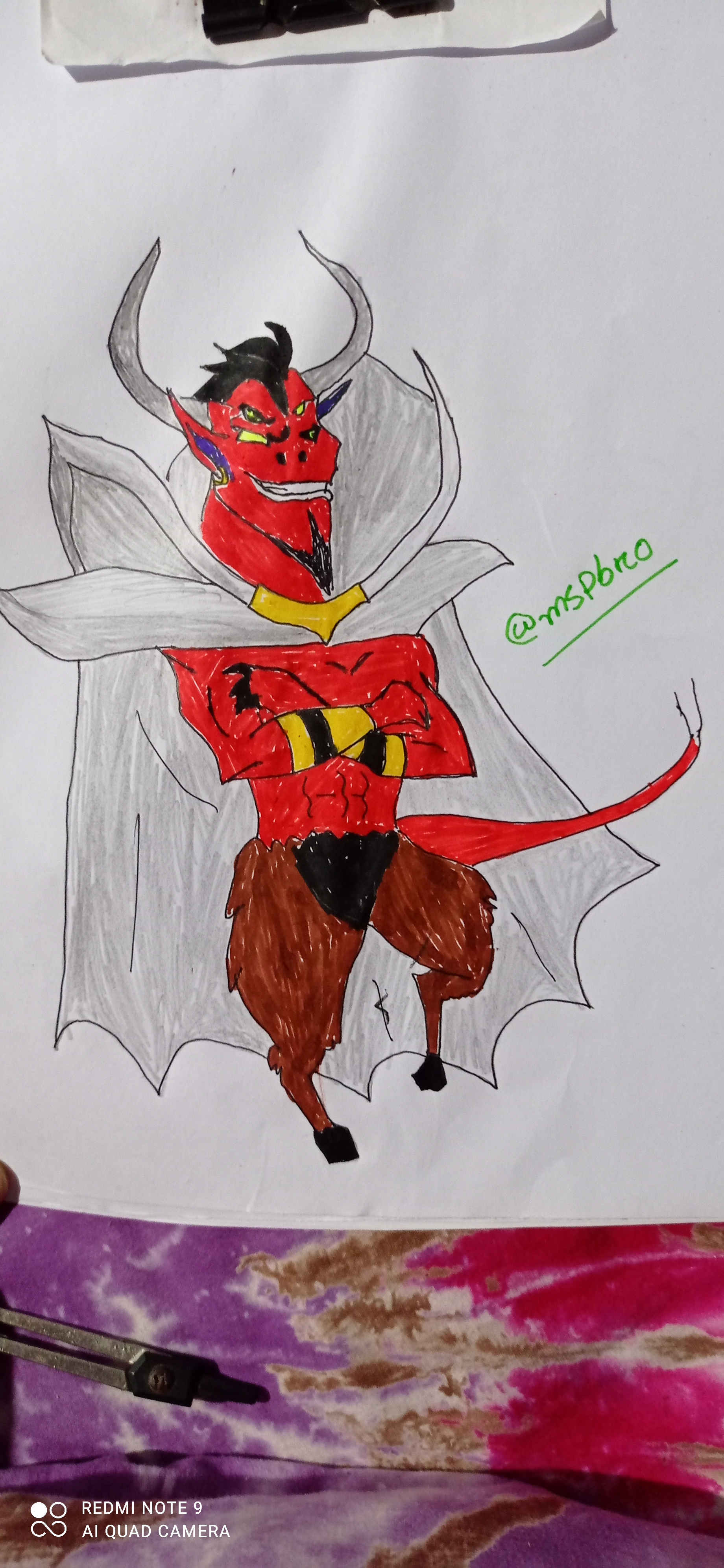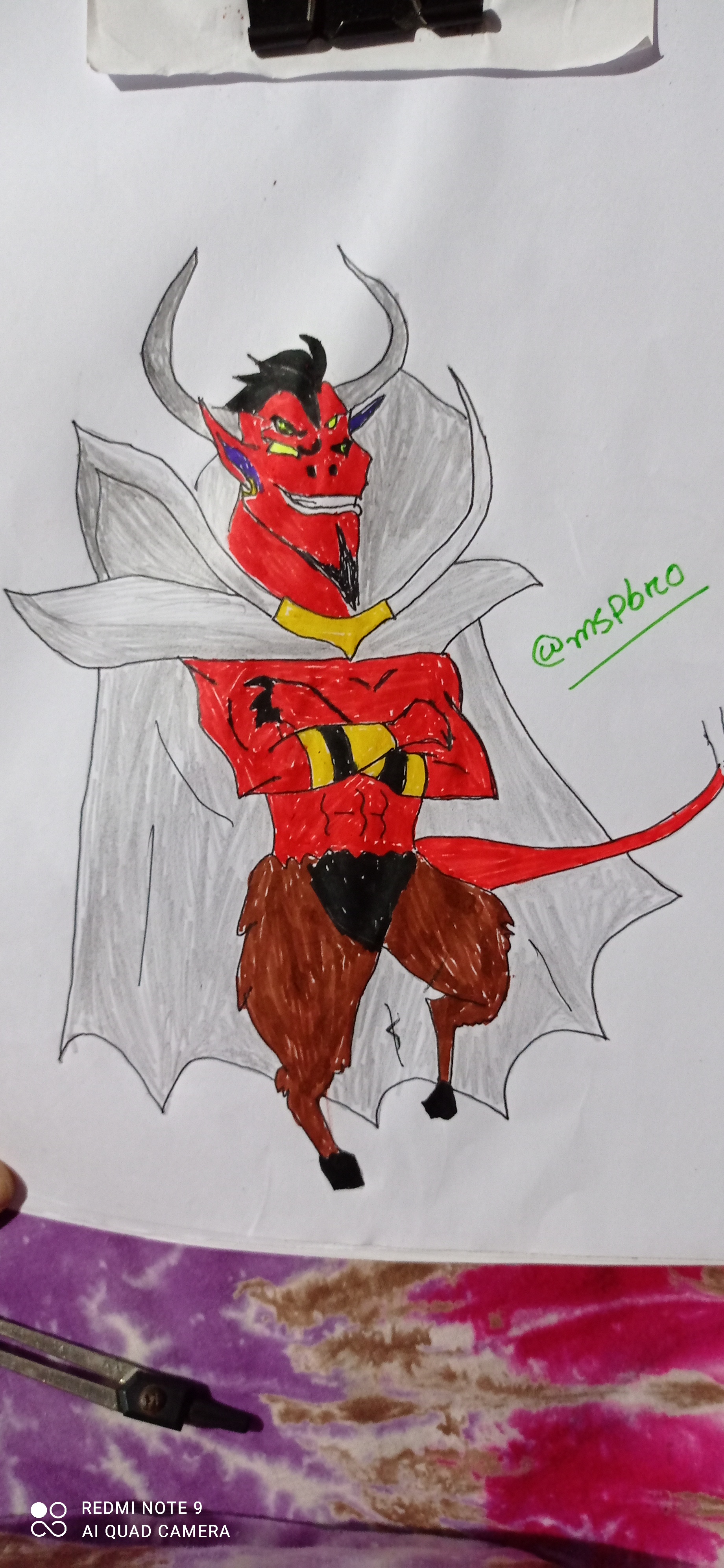 Then I use the whole body red color to stay. Using red, the character looked very scary.And I use black on the head of this character. Hair is usually black so I used black.
And almost I use brown colour.The fingernails of this character are very scary. And I used black paint on my fingernails.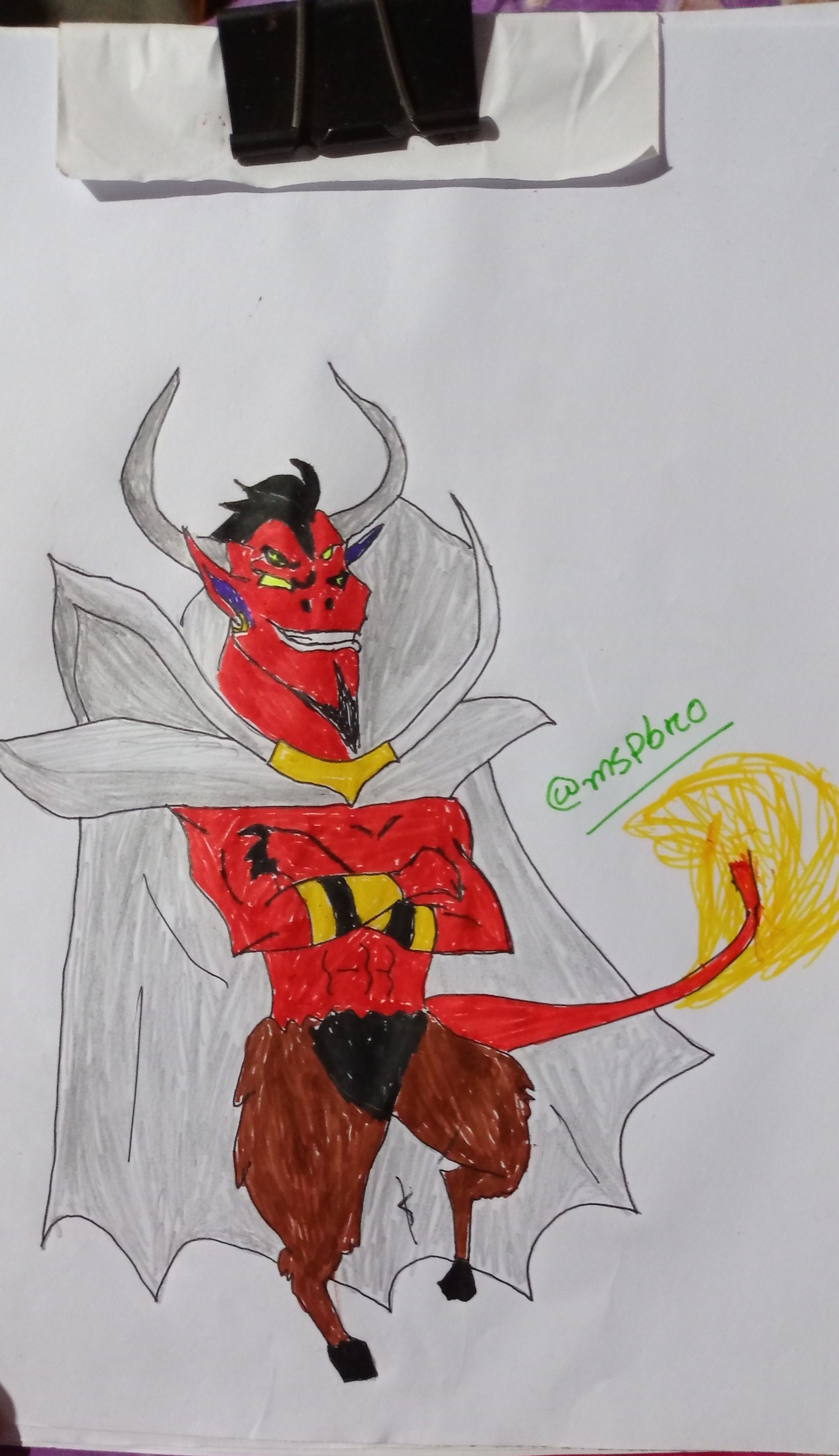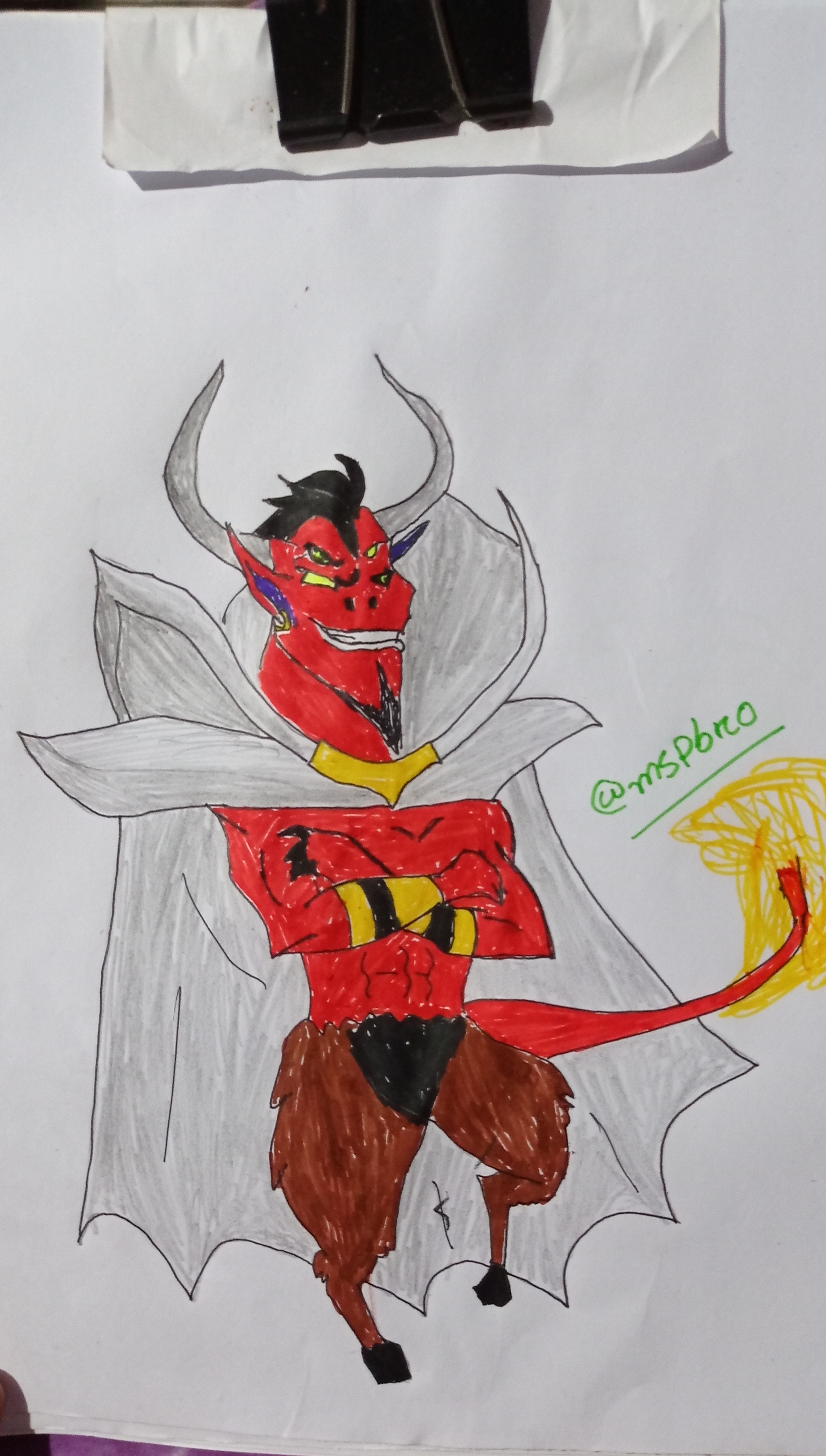 And finally in the last step I use brown color on the wings of this character. I draw the character completely. The character looked a lot scarier after painting. I drew a lord of rire very easily.
In the last step I complete my art.
You Can Join This Challenge..
Splinterlands Social Media Challenge Link ! Here
Here's my referral link.
https://steemmonsters.com?ref=mspbro
So far Today...
Stay Home
Thanks for Your Time Friend.
♥♥♥♥♥♥
Ok
See you Again in a New blog.
Thanks for being with me.
Plese Follow Me......
@mspbro
★★To contact me★★
Subscribe My 3speak Channel https://3speak.online/user/mspbro
Subscribe me DTube https://d.tube.com/@mspbro
Follow me Twitter https://twitter.com/mdsumonpra
Add me Facebook https://www.facebook.com/sumon.mim84
---
---