Splinterlands Social Media Challenge. Today My beautiful Art "KOBOLD MINER"
Hello friends how are you all Hope everybody is doing well. I'm fine. Friends, today I attended the second contest of this week. In the social media contest.
Today I have created a mining character. This character is mining with an ax in hand.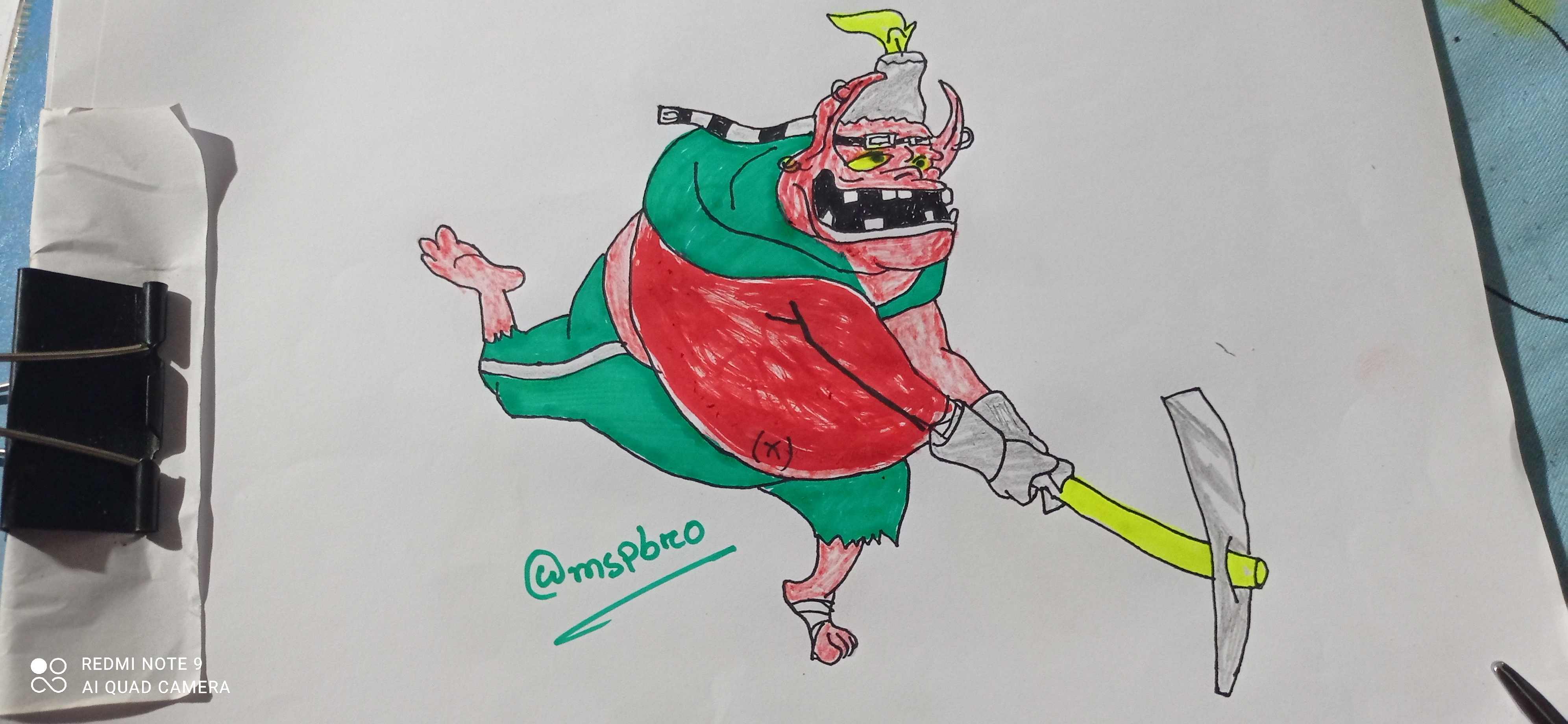 This is a card character. The name of this character is "KOBOLD MINER". Today I will tell you step by step how I did this art. Because I love to do art. And I do two or three art every week.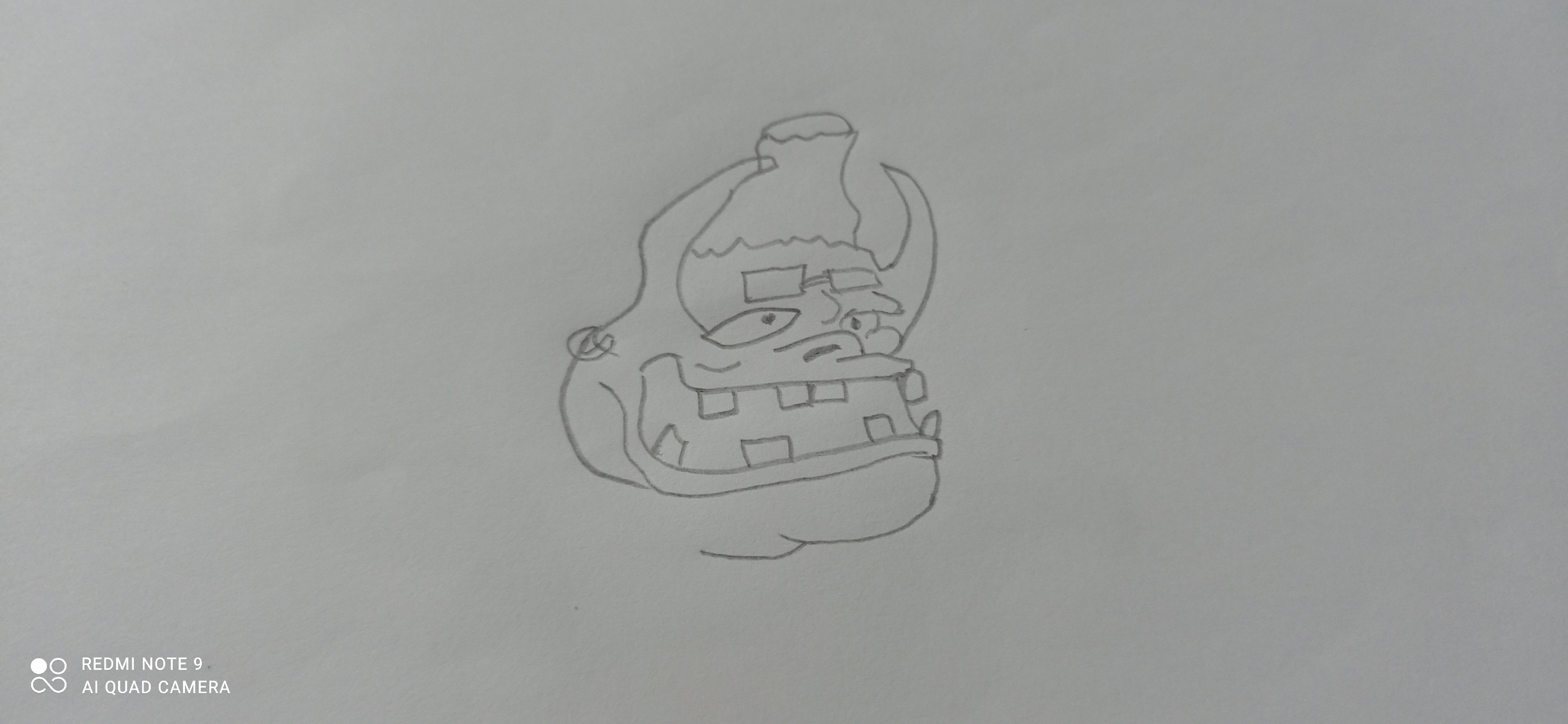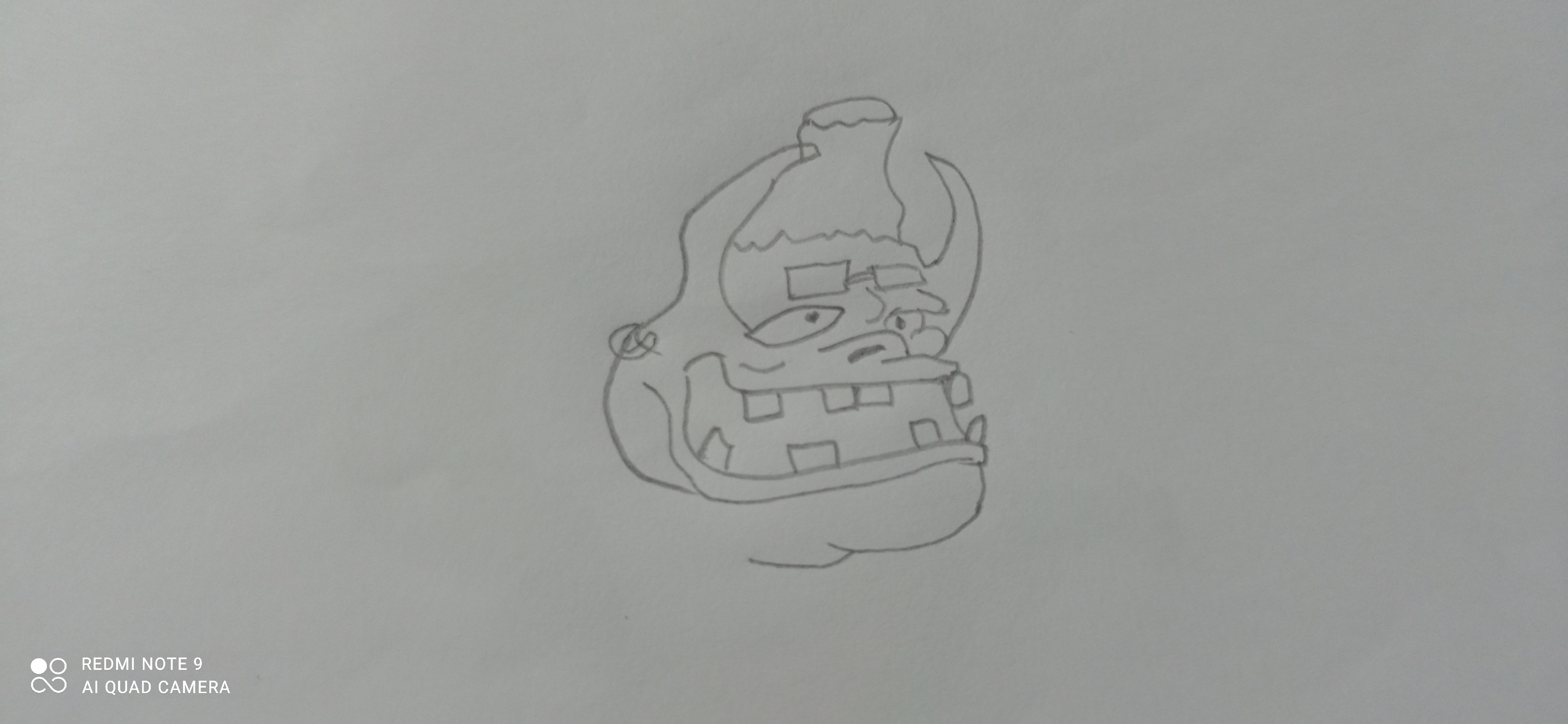 Like every day I first draw the head of this character. I draw my head with my HB + pencil.
I usually use pencils, pens, my art paper, rubber and some colored pencils to draw.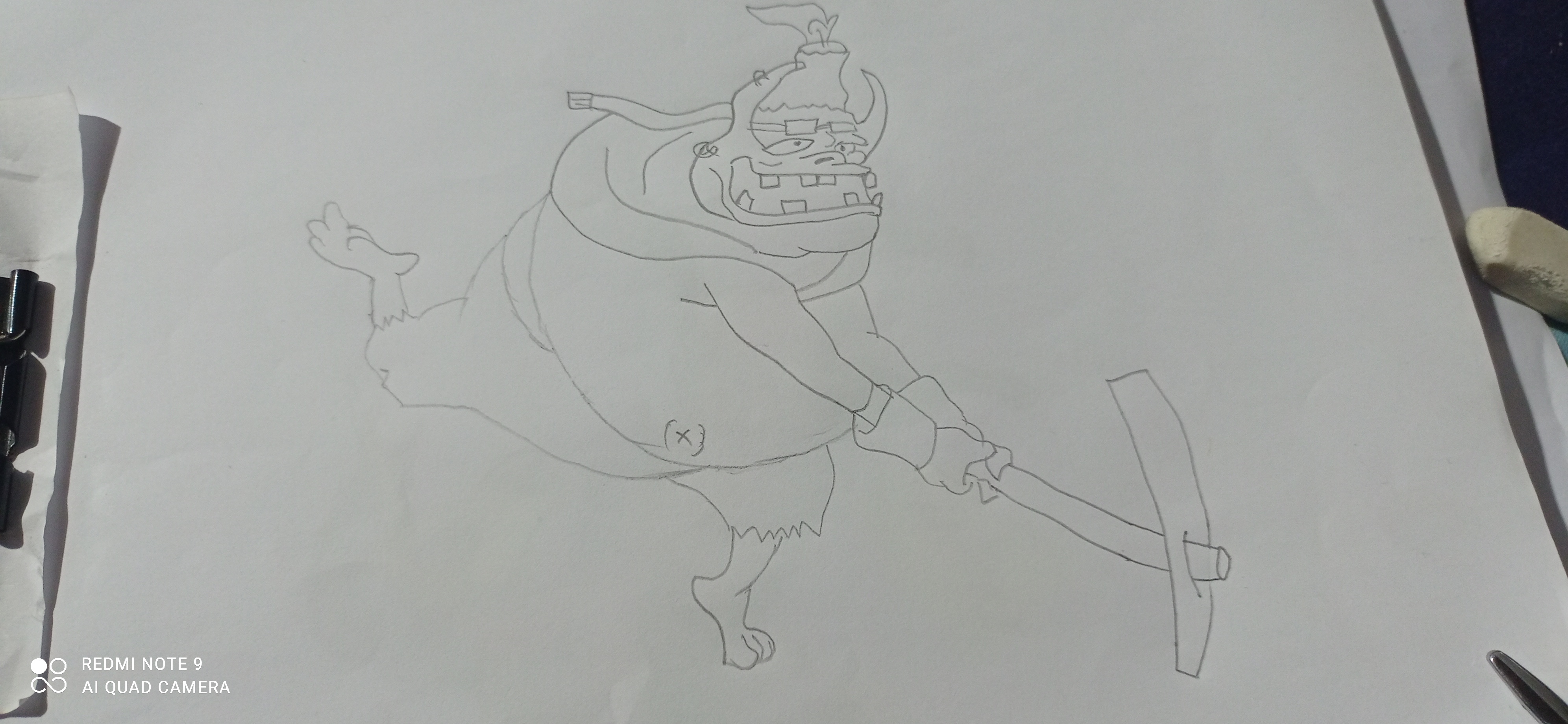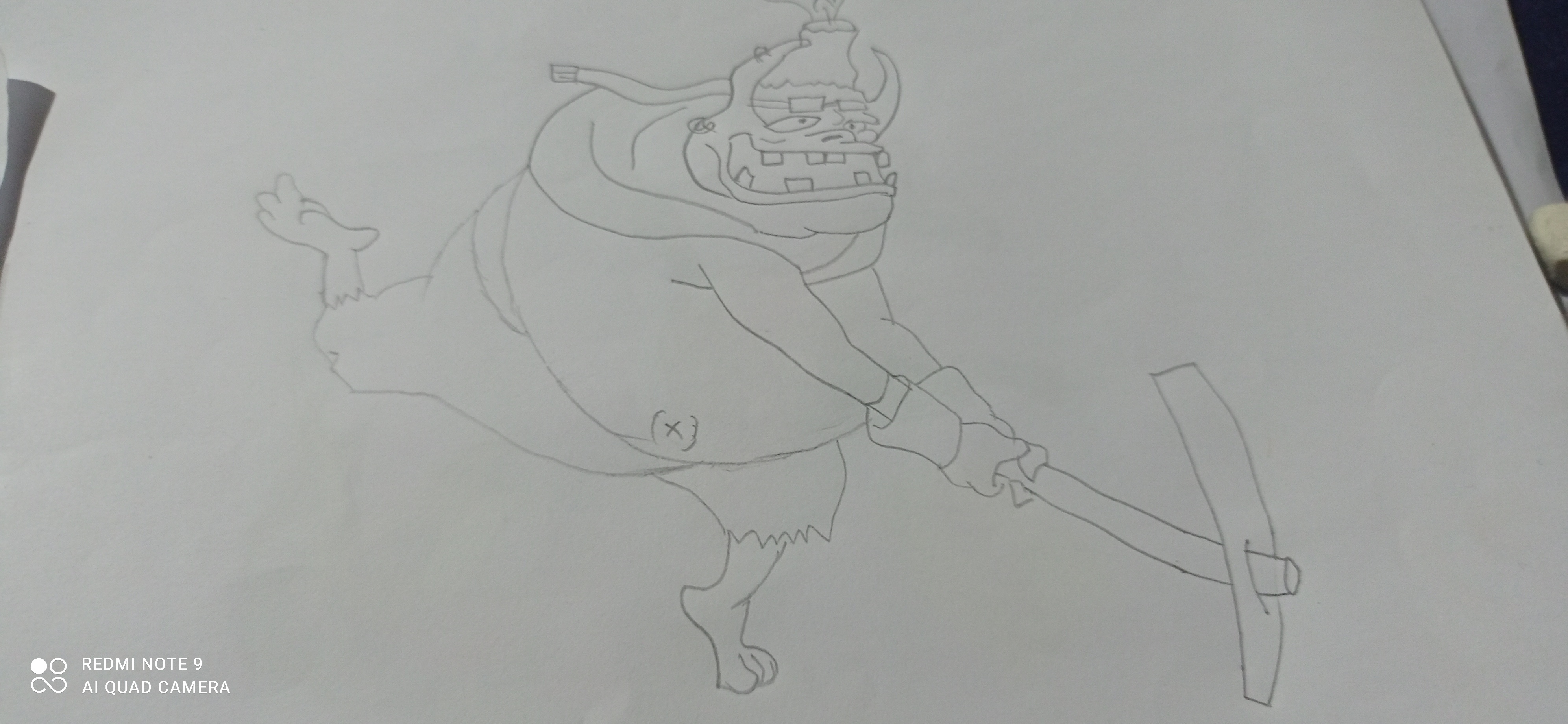 In the second step I draw the whole body of this character. The body is very beautiful to look at. And the belly of this character is much bigger. And mining with an ax in hand.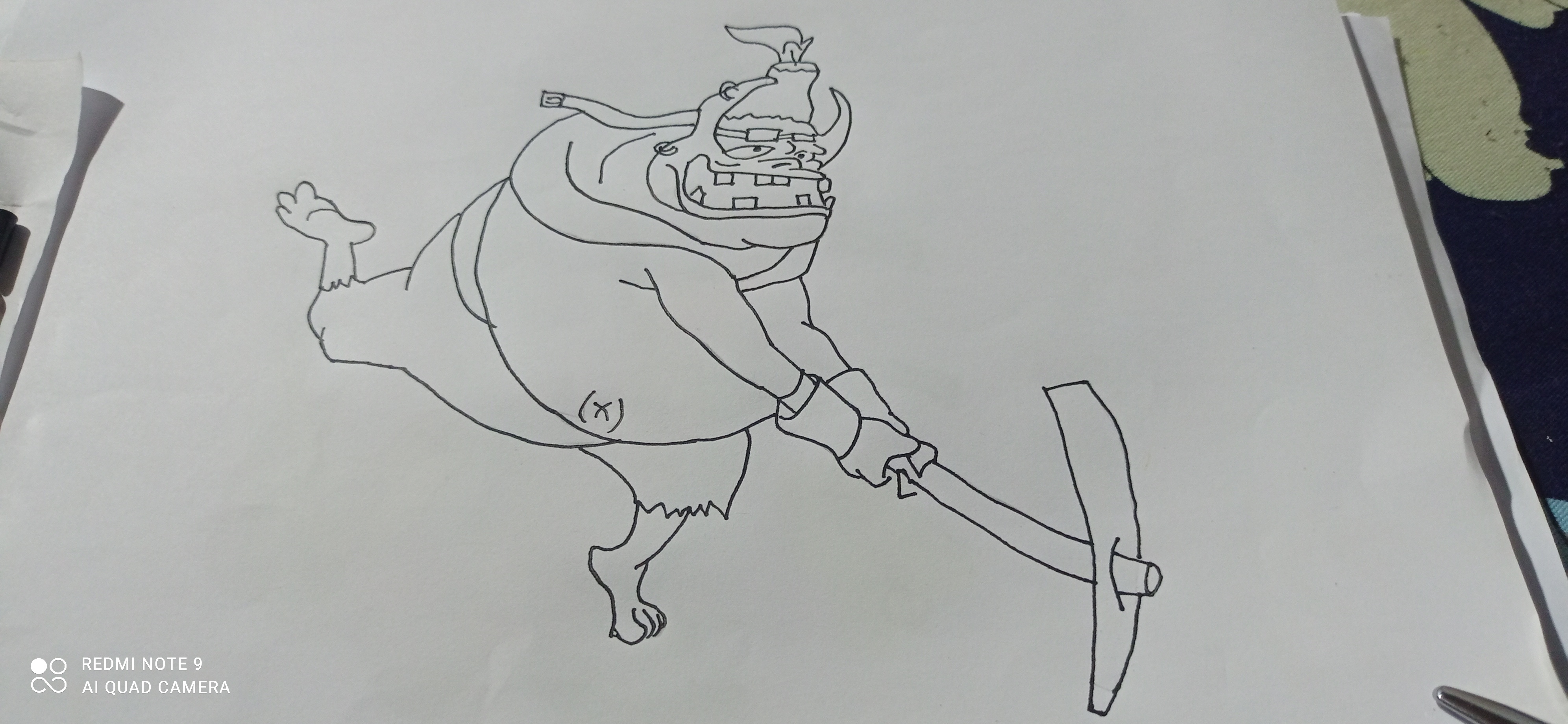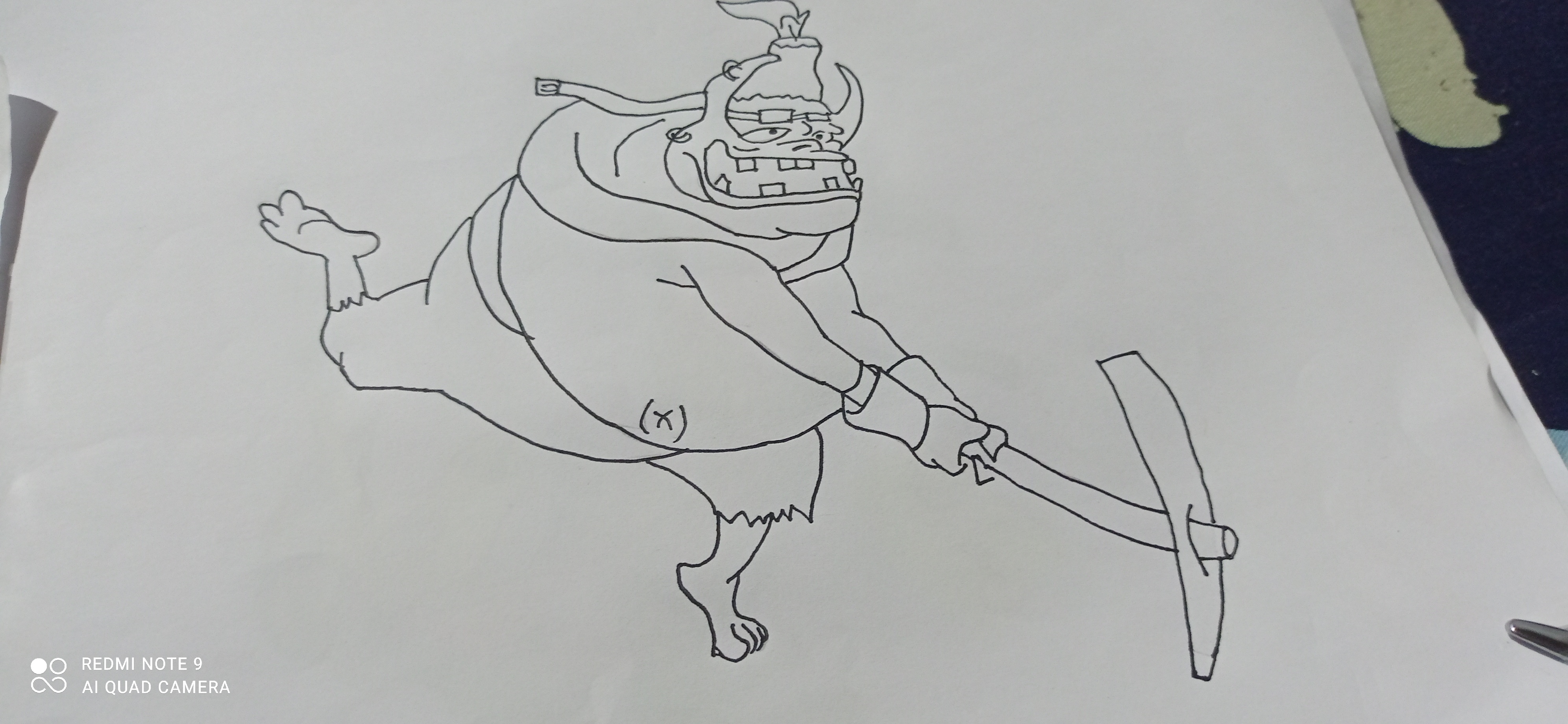 In the next step I draw this character completely with my black pen. When you draw with a black pen, the character becomes brighter.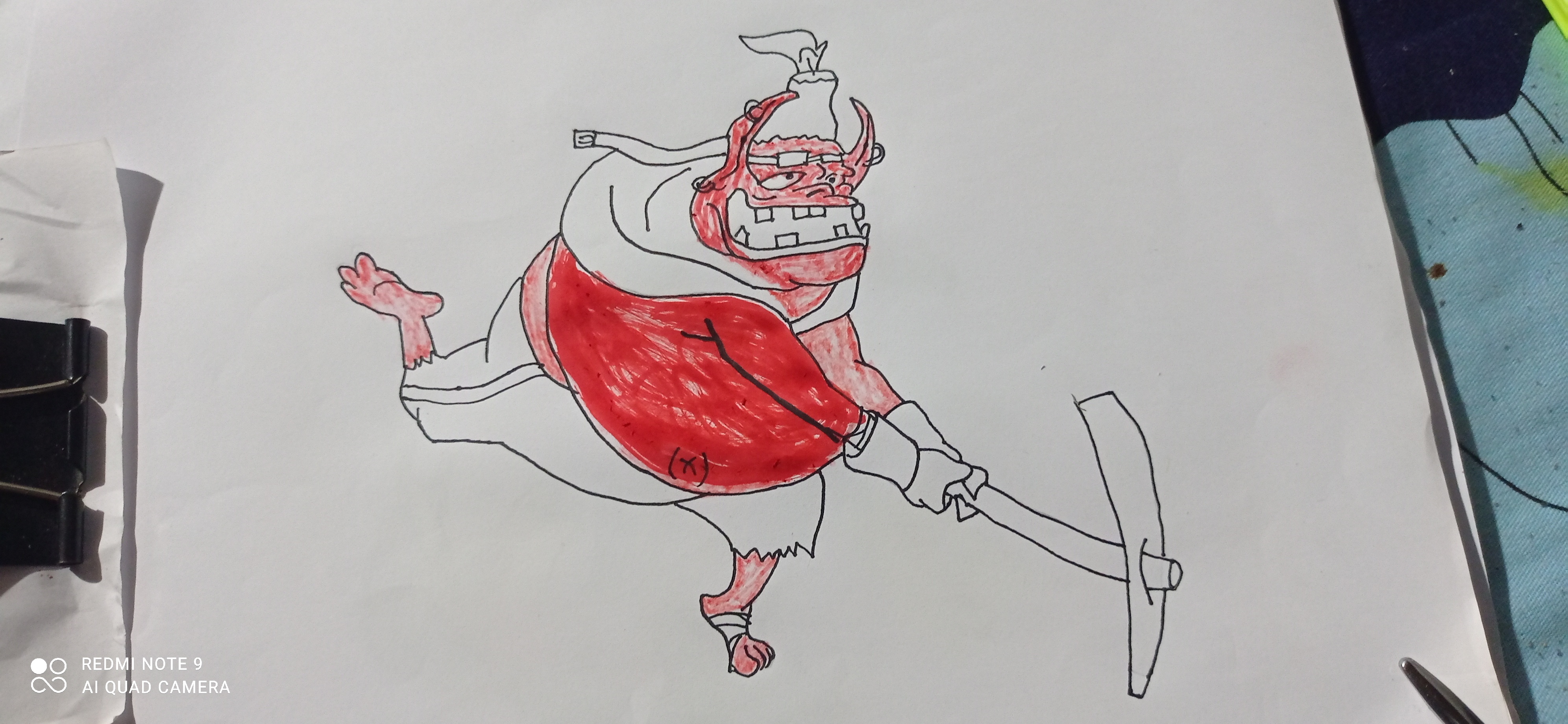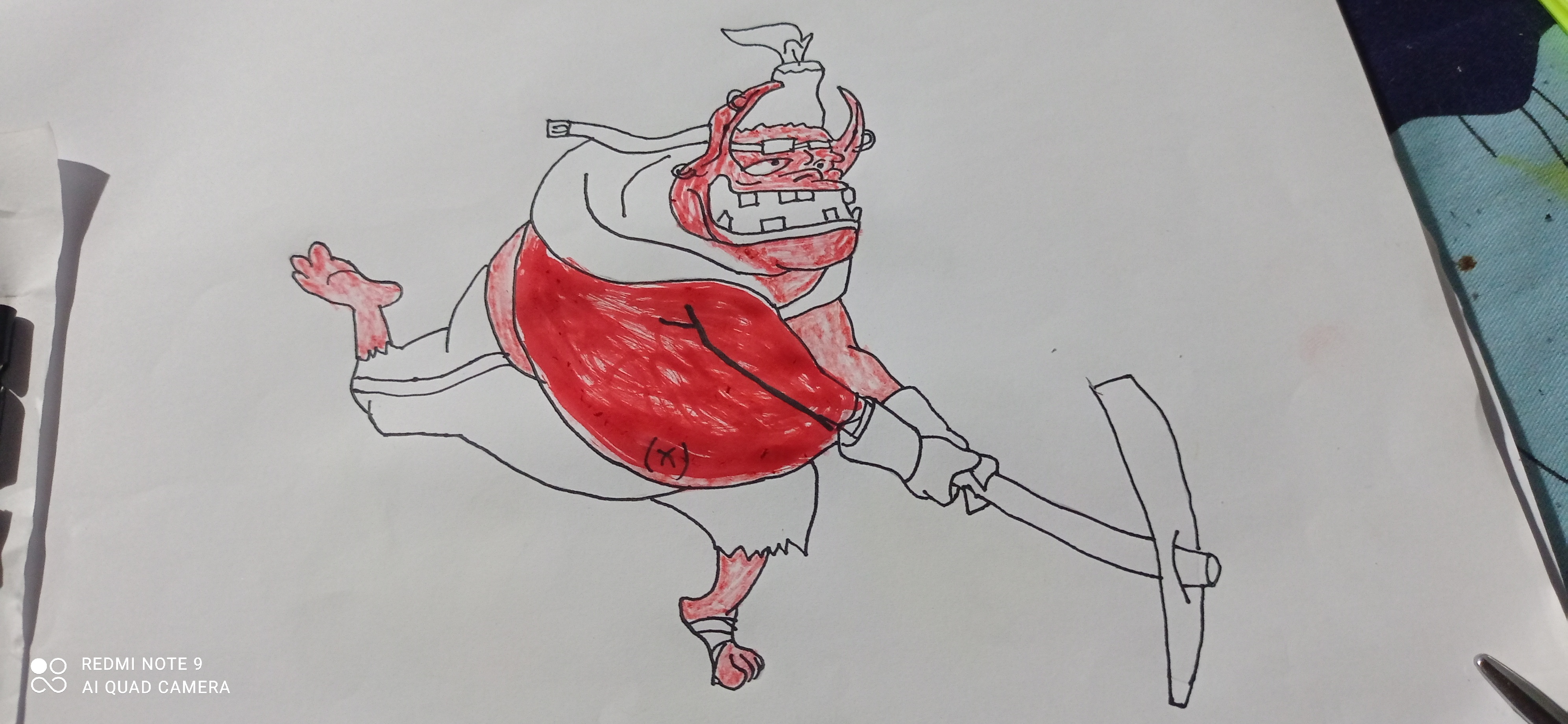 In the next step I choose the color. I used red on this character. I used red on my hands, feet and face.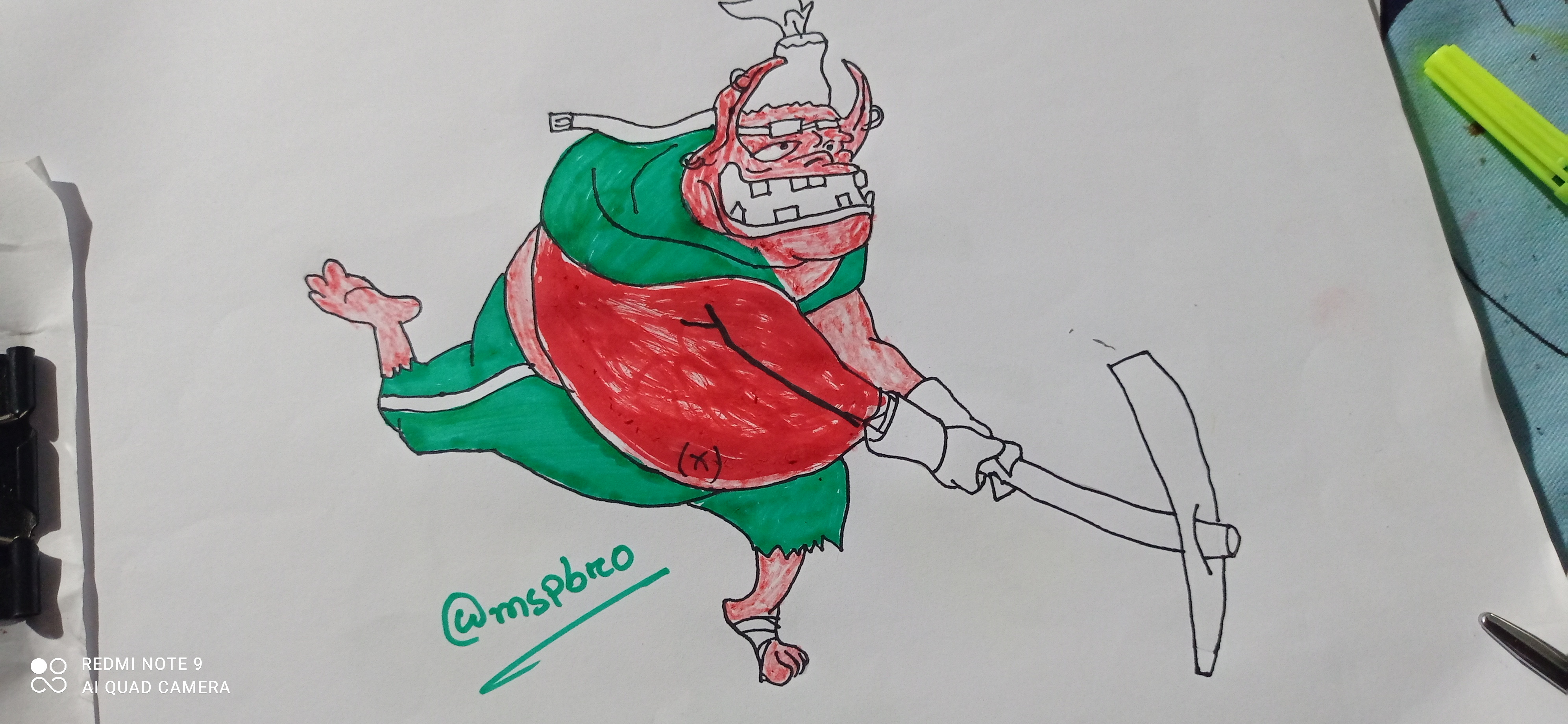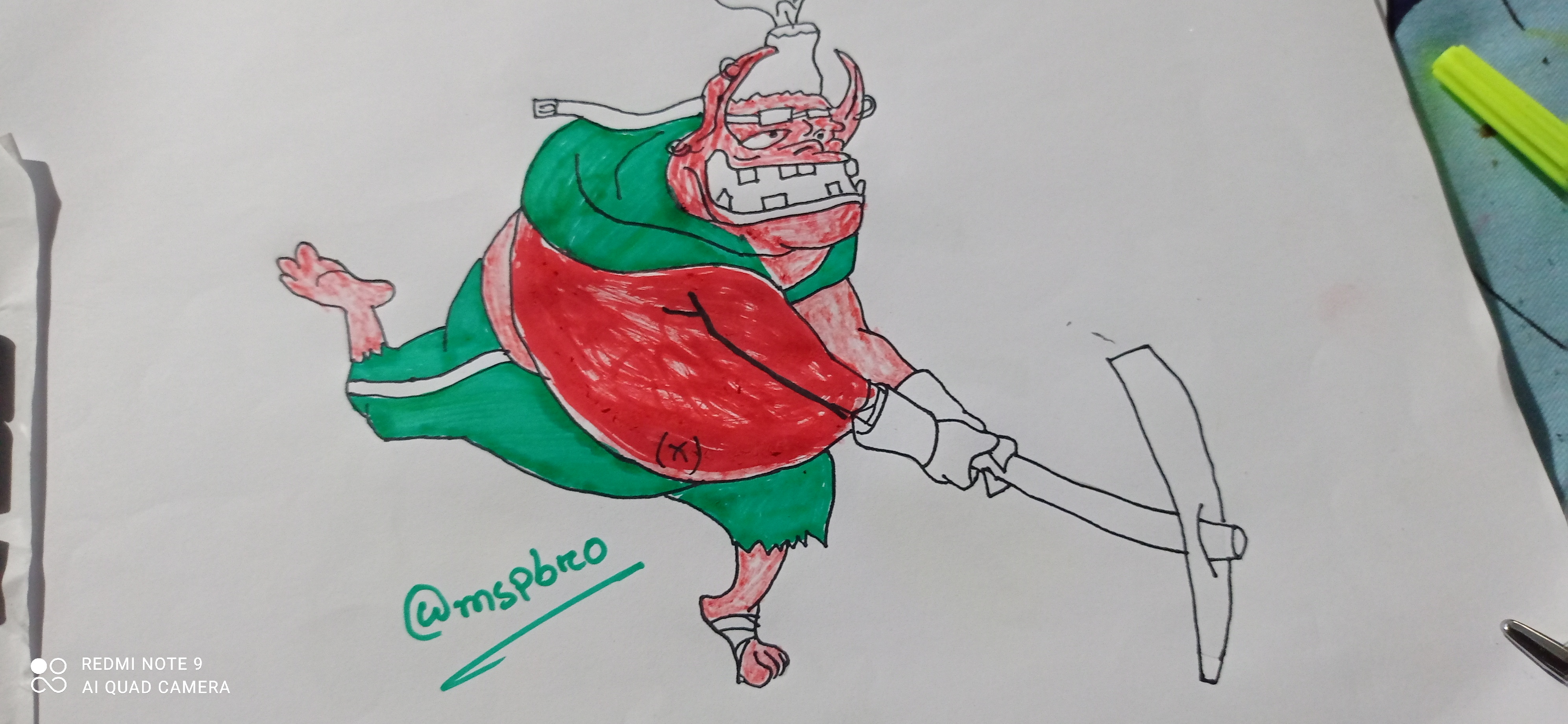 After using red I used green. I have used the color green to dress this character.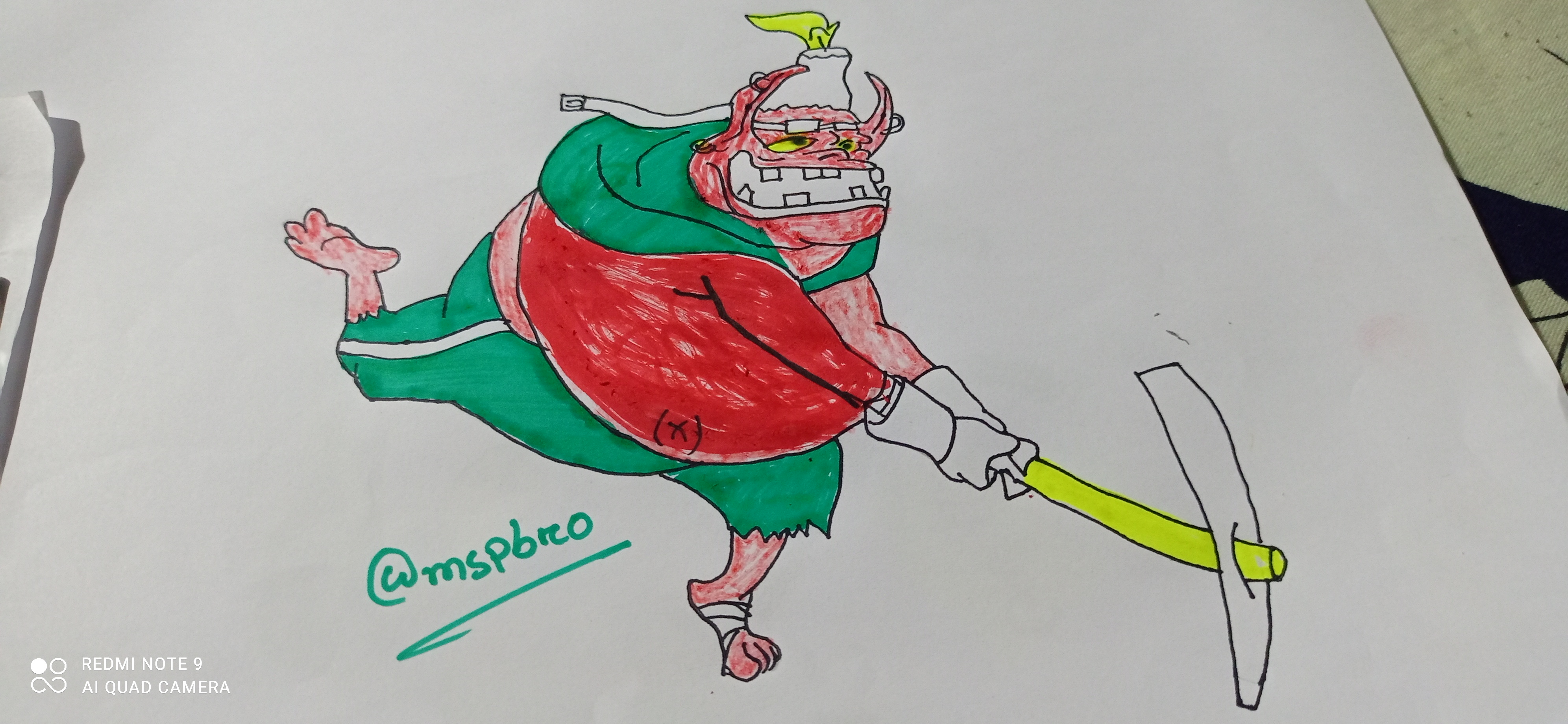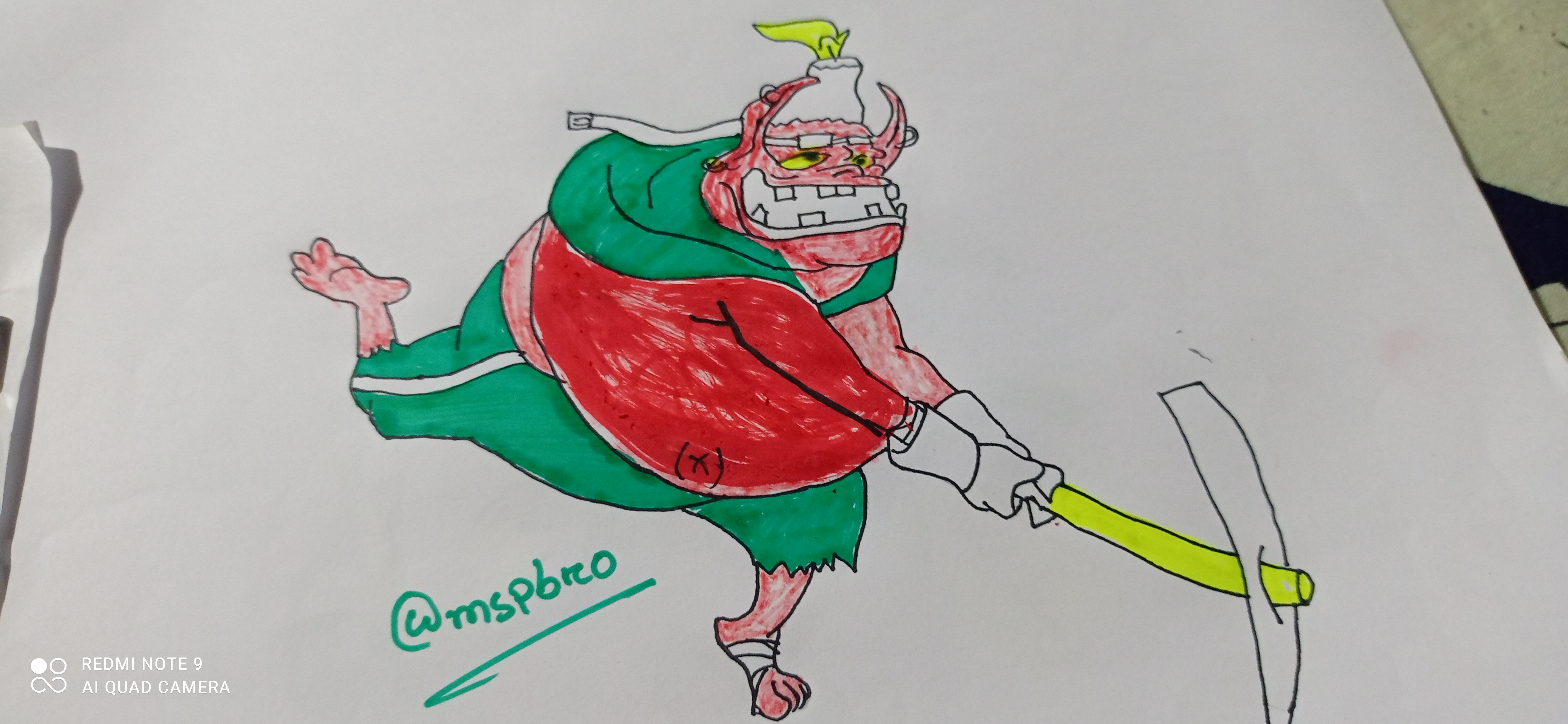 In the next step, I used yellow. I use yellow color in the kural that this character has in his hand. And painted its head and eyes yellow.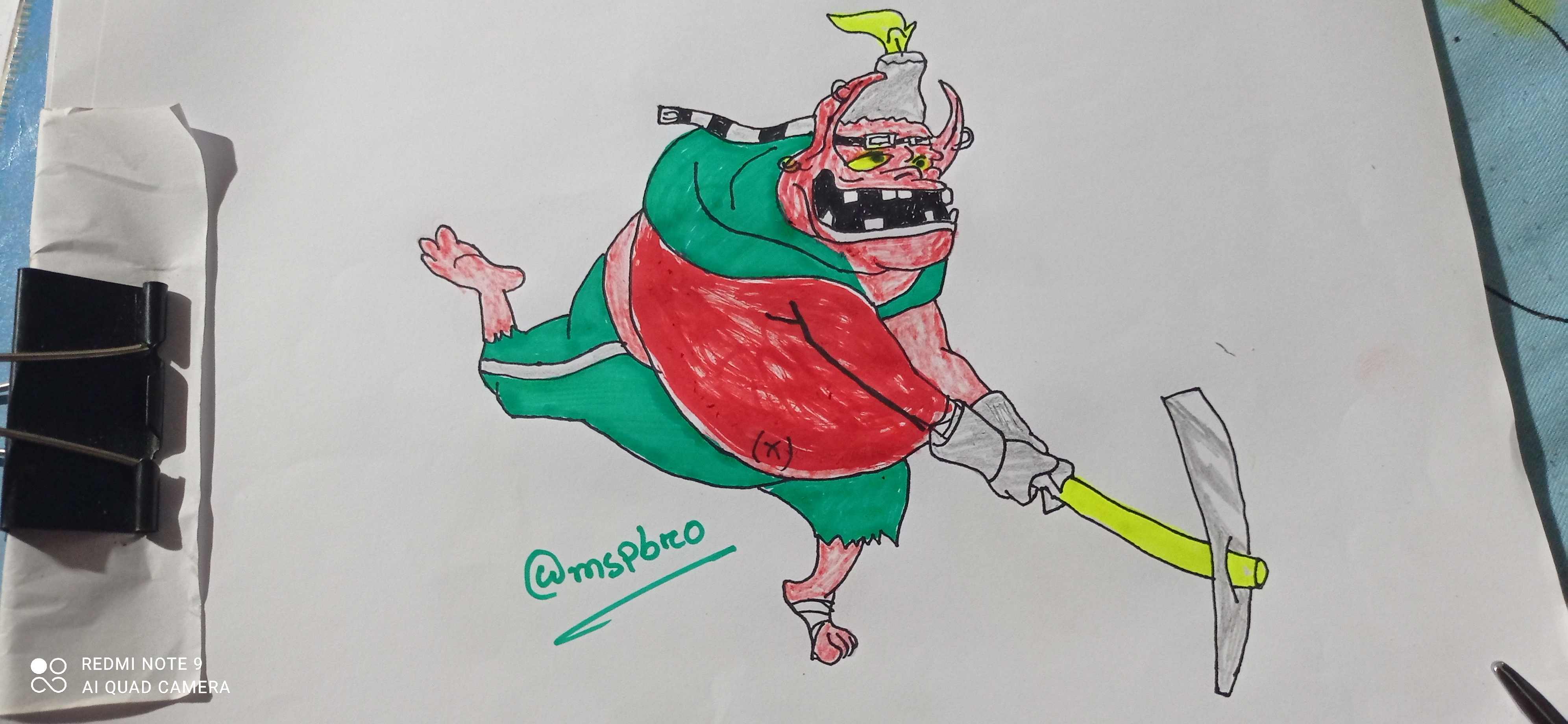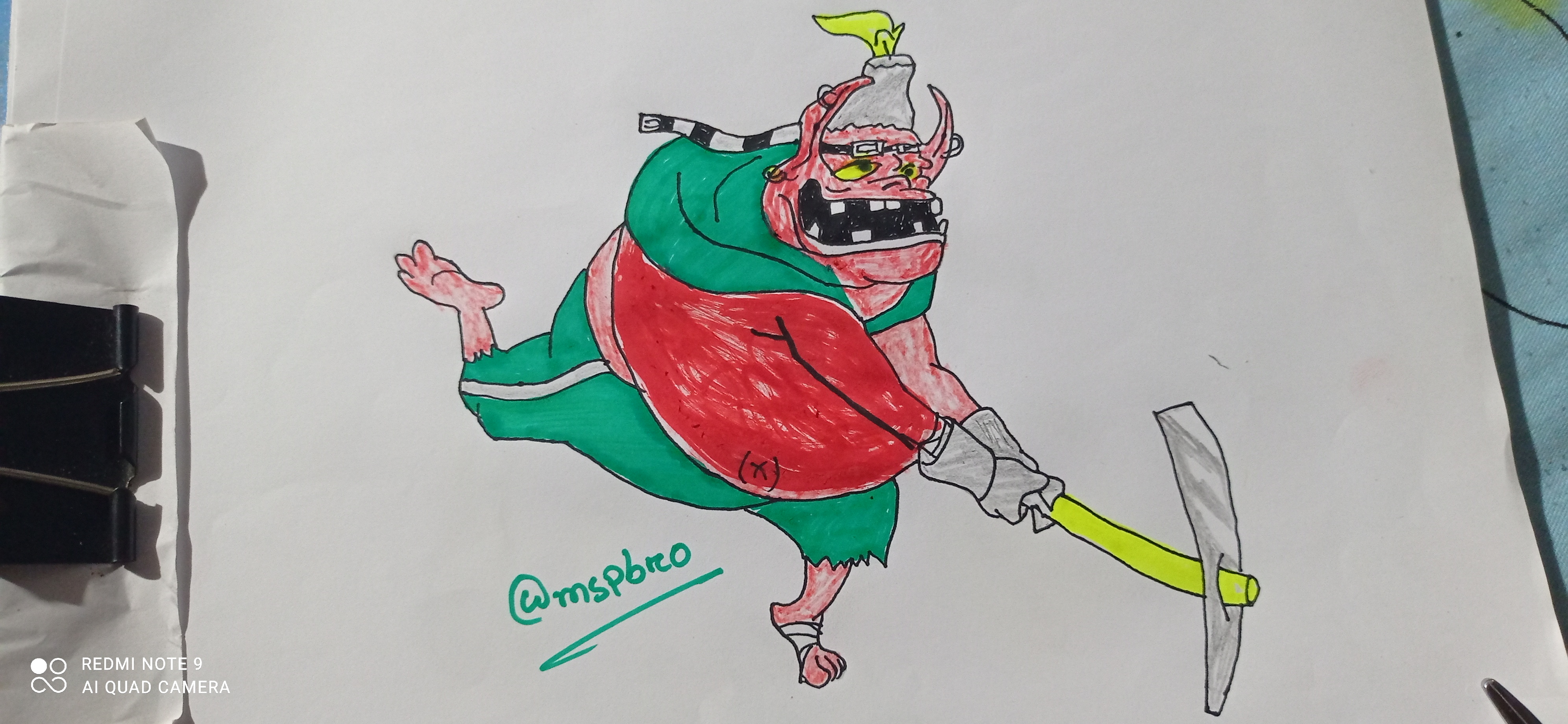 And finally I do a complete drawing of the character. This character looks very beautiful after coloring.
So Friend..
HERE LINK Splinterlands Social Media Challenge
You Can participate in this challenge. All of you are invited
Here's my referral link
https://steemmonsters.com?ref=mspbro
So far Today...
Stay Home
Thanks for Your Time Friend.
♥♥
Ok
See you Again in a New blog.
Thanks for being with me.
Plese Follow Me......
@mspbro
★★To contact me★★
Subscribe My 3speak Channel https://3speak.online/user/mspbro
Subscribe me DTube https://d.tube.com/@mspbro
Follow me Twitter https://twitter.com/mdsumonpra
Add me Facebook https://www.facebook.com/sumon.mim84
---
---