Our Lovely Friends//Sevimli Dostlarımız 🐈 🐕
EN
Hello guys,
How are you I hope you are well.
I woke up positive today.
I wanted to share our animal friends who are in the life we ​​live in. This post was taken at the institution I work in. We take care of these cute friends. We provide the food they need. We are very used to people now because the place where they are at school and there are too many people. If you look at my profile, I have a lot of memories about animals. You can understand. I love animals and I defend that they have the right to live. Since they do not have willpower, we need to help them in this regard.
In this, people need to be conscious. It is in the hands of families to provide this awareness. I think that every person should own an animal when they are little.
Having an animal affects people emotionally in many ways. It teaches people to behave more compassionately towards nature and people.
The feeling of compassion shown to a living thing from childhood is reflected in people when it grows up. This makes people more respectful towards life and people. Mutual respect and tolerance are the behaviors that everyone needs.
Situations like these are what make the world a better place.
I think these are possible. To give an example, cats and dogs do not stand side by side normally, but as you can see below, they are side by side and nothing happens between them.
This is actually a message given to us.
Anything is possible if we want it.
////
Merhaba arkadaşlar,
Nasılsınız dilerim iyisinizdir.
Bu gün pozitif bir şekilde kalktım.
Yaşadığımız hayatın içinde olan hayvan dostlarımızı paylaşmak istedim.Bu paylaşımım içinde çalıştığım kurumda çekildi.Bu sevimli dostlarımıza biz bakıyoruz.İhtiyaçlarini yemeklerini biz veriyoruz.Bulundukları yer okul olduğu için ve fazla insan olduğu için artık insanlara fazlasıyla alışmış durumdalar.Hayvanlarla alakalı çokça anım olduğunu profilime bakarsanız anlayabilirsiniz.Ben hayvanları seviyorum ve onlarında yaşama hakları olduğunu savunuyorum.Onlarda irade diye bir şey olmadığı için bu konuda onlara yardımcı olmamız gerekiyor.
Bunun içinde insanın bilinçli olması lazım.Bu bilinci sağlamakta ailelerin elinde olan bir durum.Küçükken her insanın bir hayvan sahiplenmesi gerektiğini düşünüyorum.
Hayvan sahiplenmek insanları duygusal yönden çok yönde etkiliyor.Dogaya ve insanlara daha merhametli bir şekilde davranmayı öğretiyor.
Küçüklükten itibaren bir canlıya gösterilen şefkat duygusu büyüdüğünde insanlara fazlasıyla yansıyor.Buda insanı hayata ve insanlara karşı daha saygılı kılıyor.Karşılıklı saygı ve hoşgörü herkese lazım olan davranıştır.
Bu gibi durumlar dünyayı daha güzel kılan şeylerdir.
Bence bunlar mümkün.Örnek verecek olursam kediyle köpek yan yana durmayan canlılar normalde ama altta gördüğünüz gibi yanyanalar ve aralarında hiç bir şey olmuyor.
Bu bize verilmiş bir mesaj aslında.
İstersek herşey mümkündür.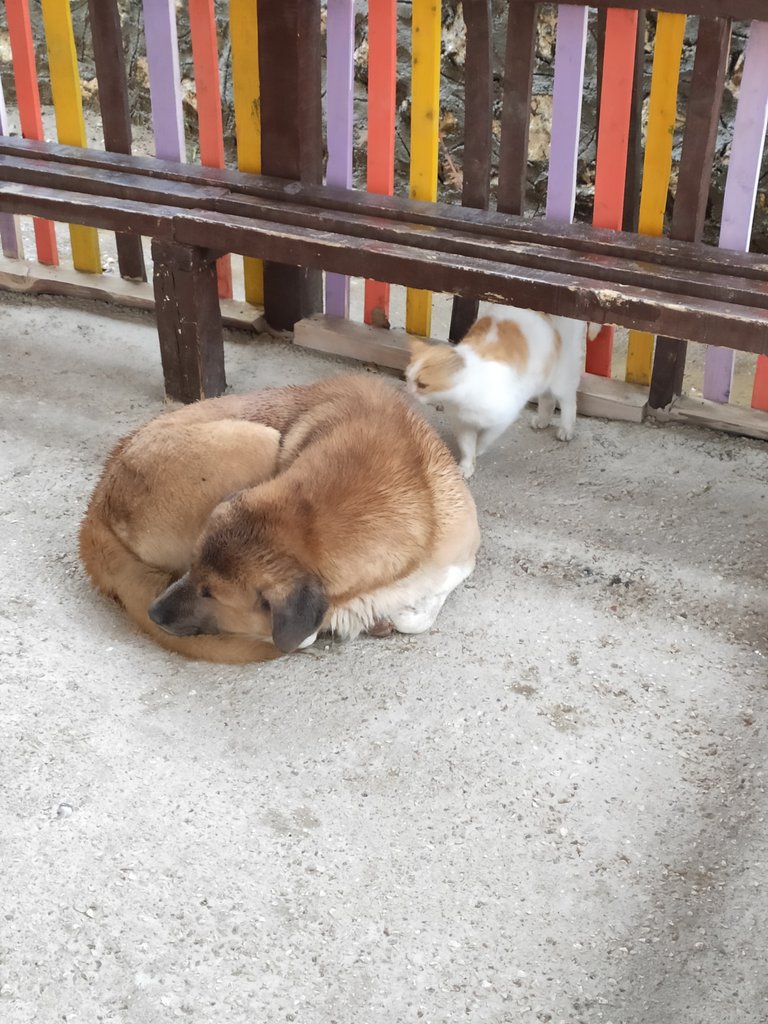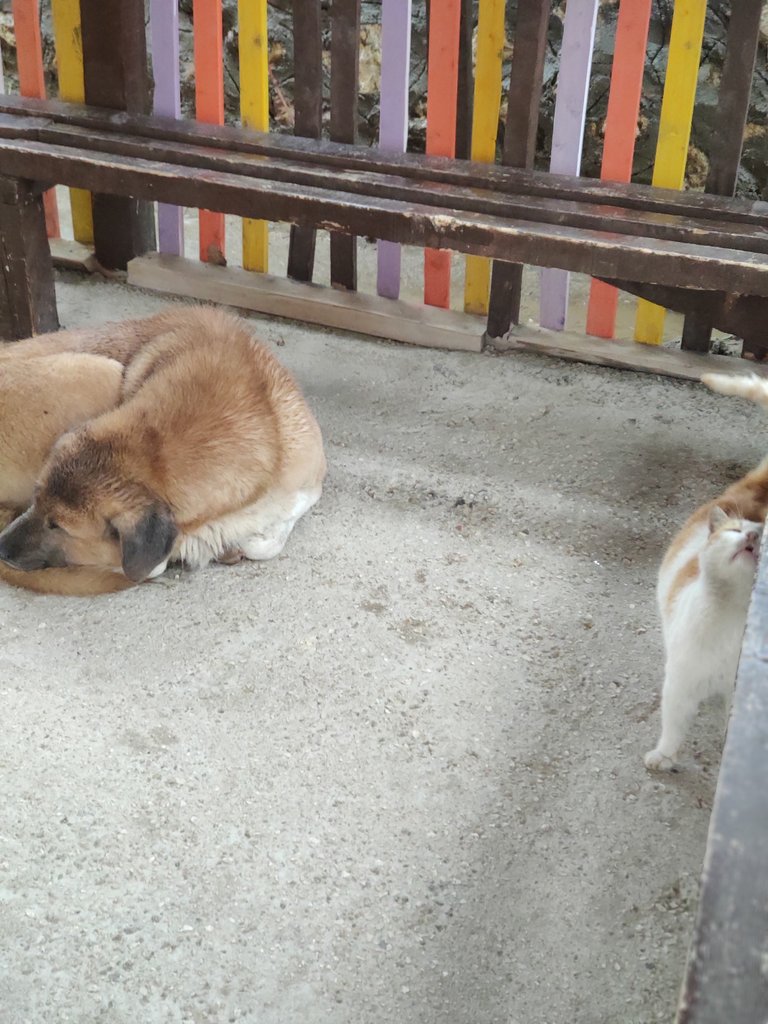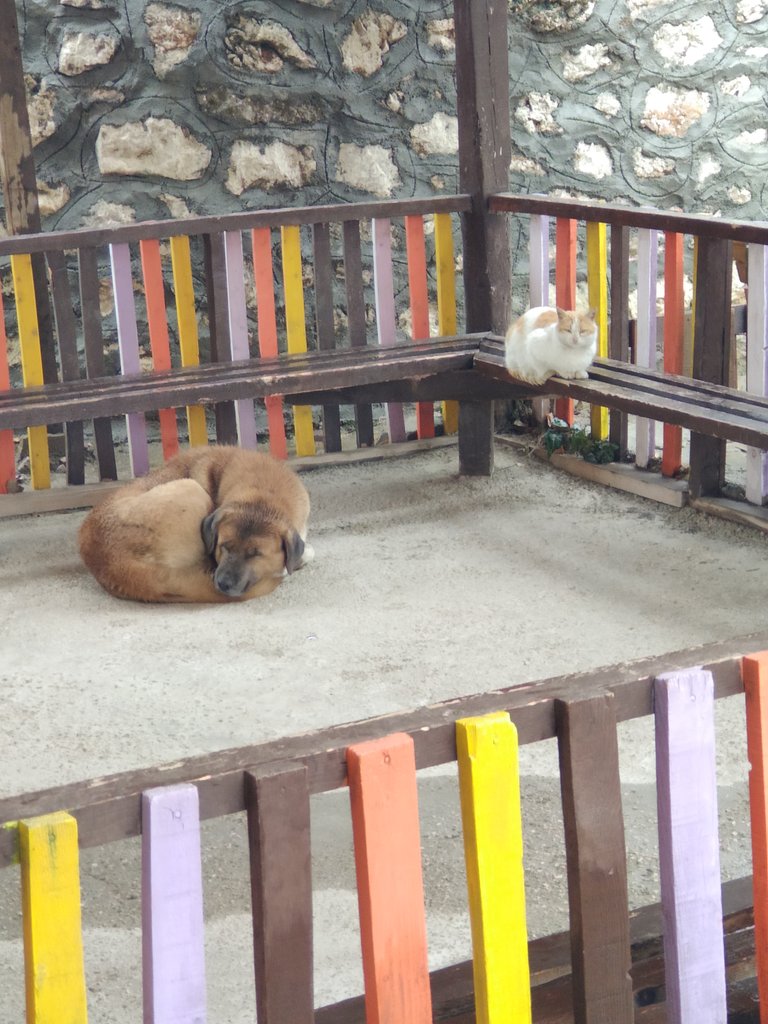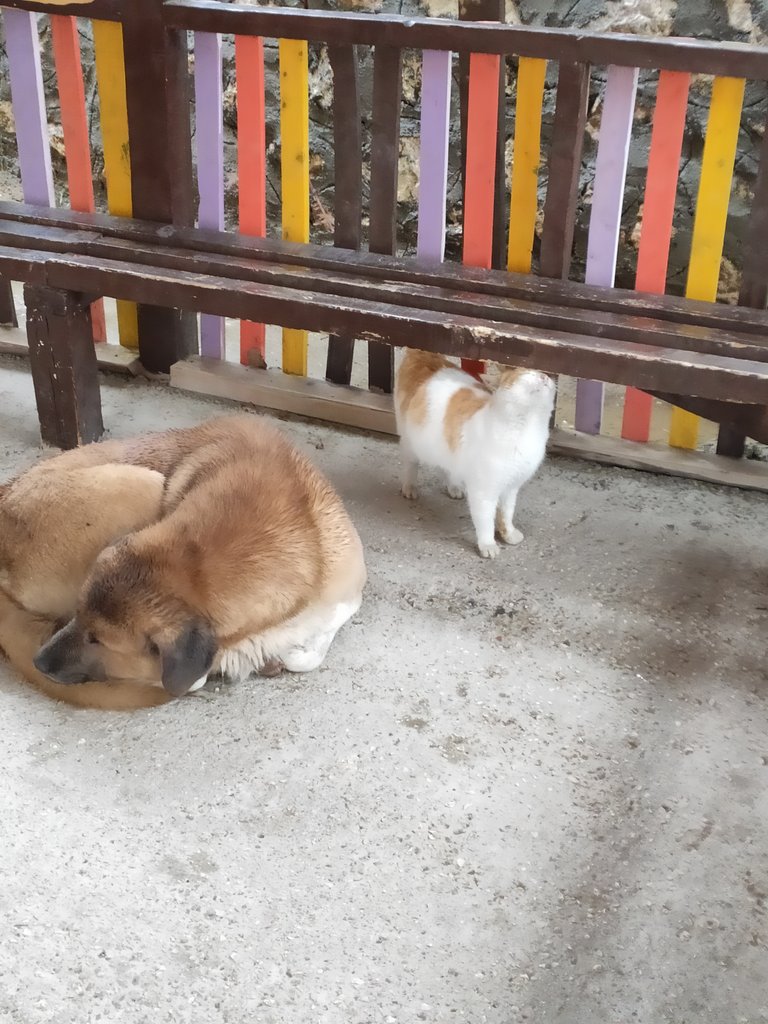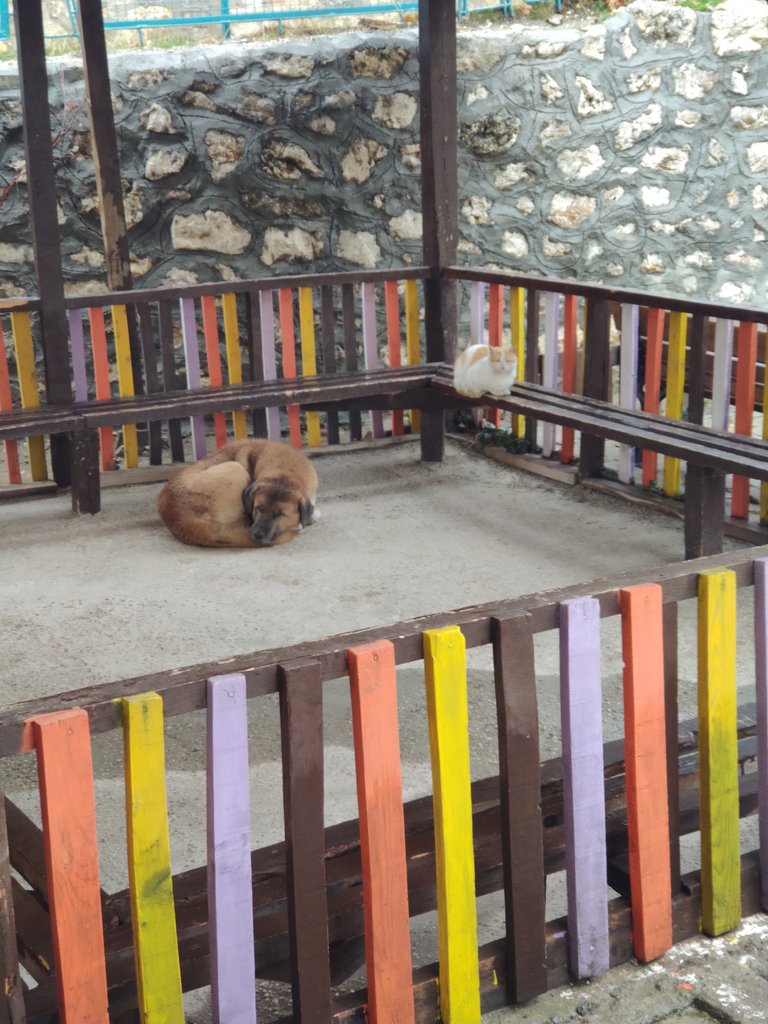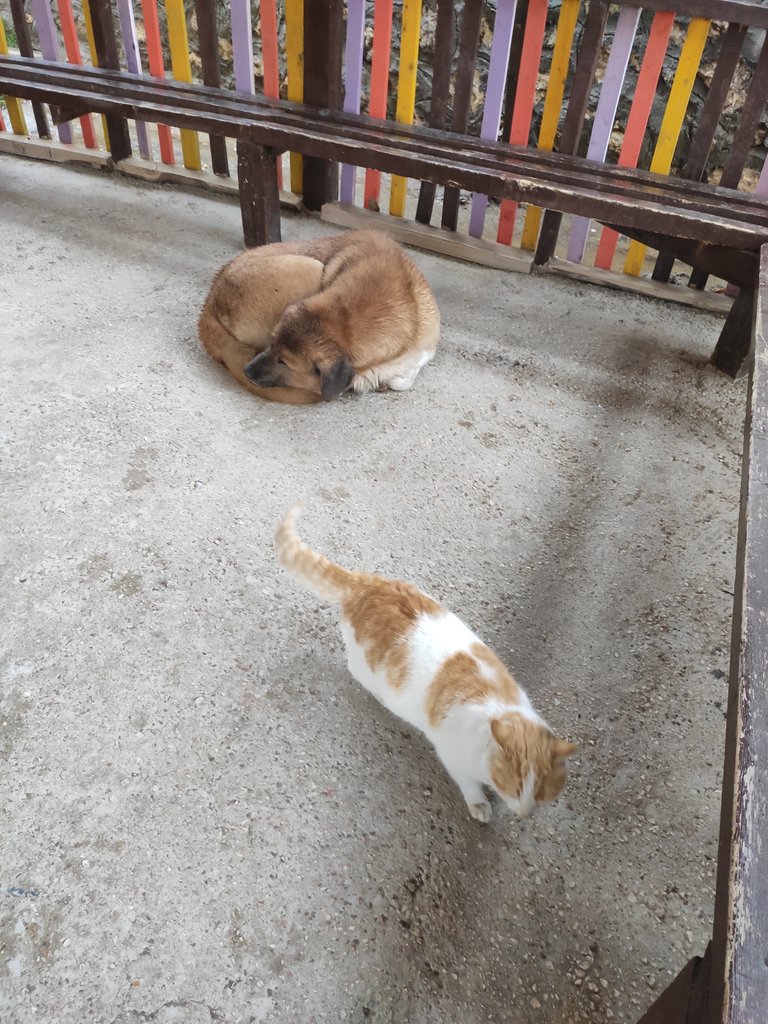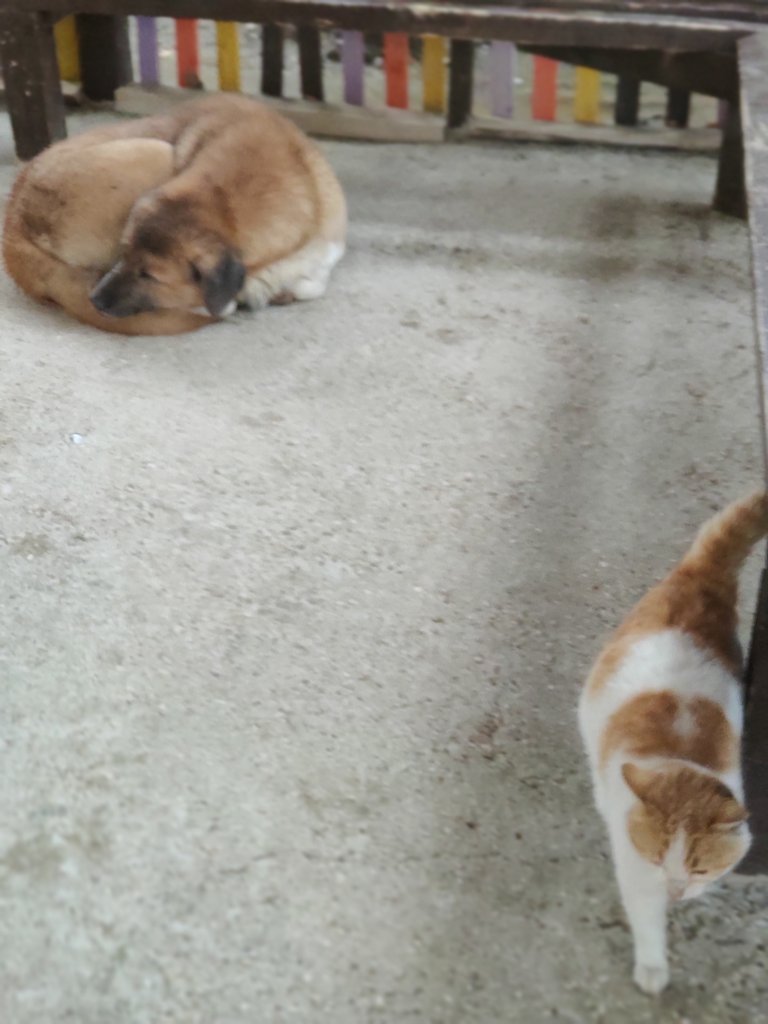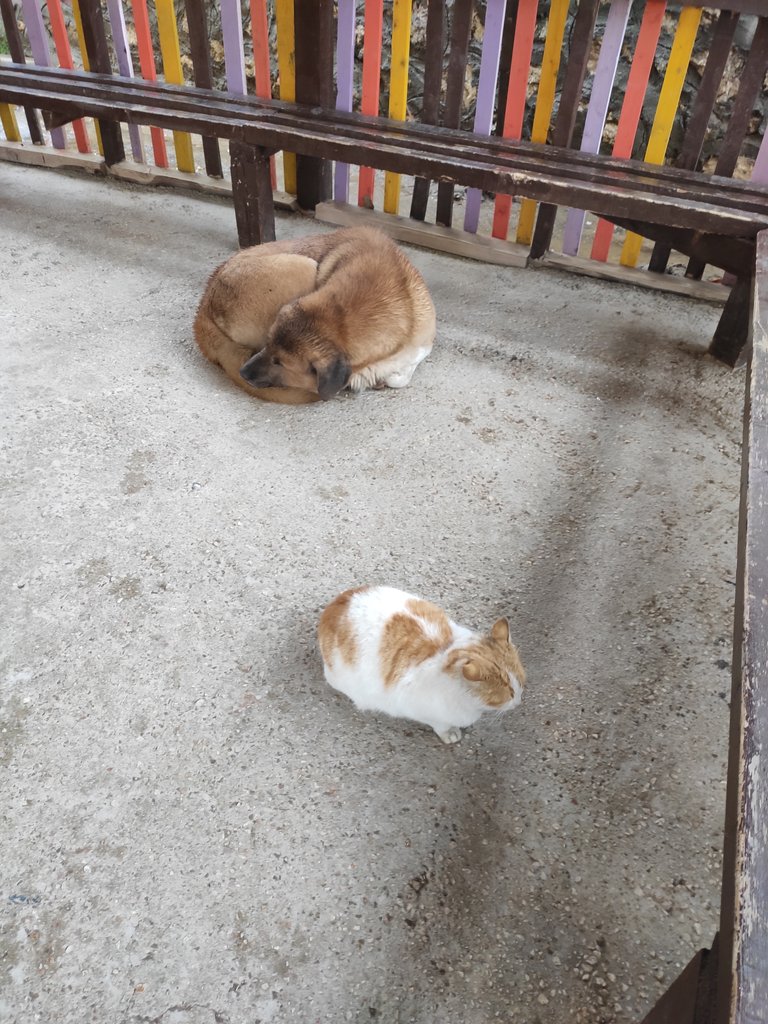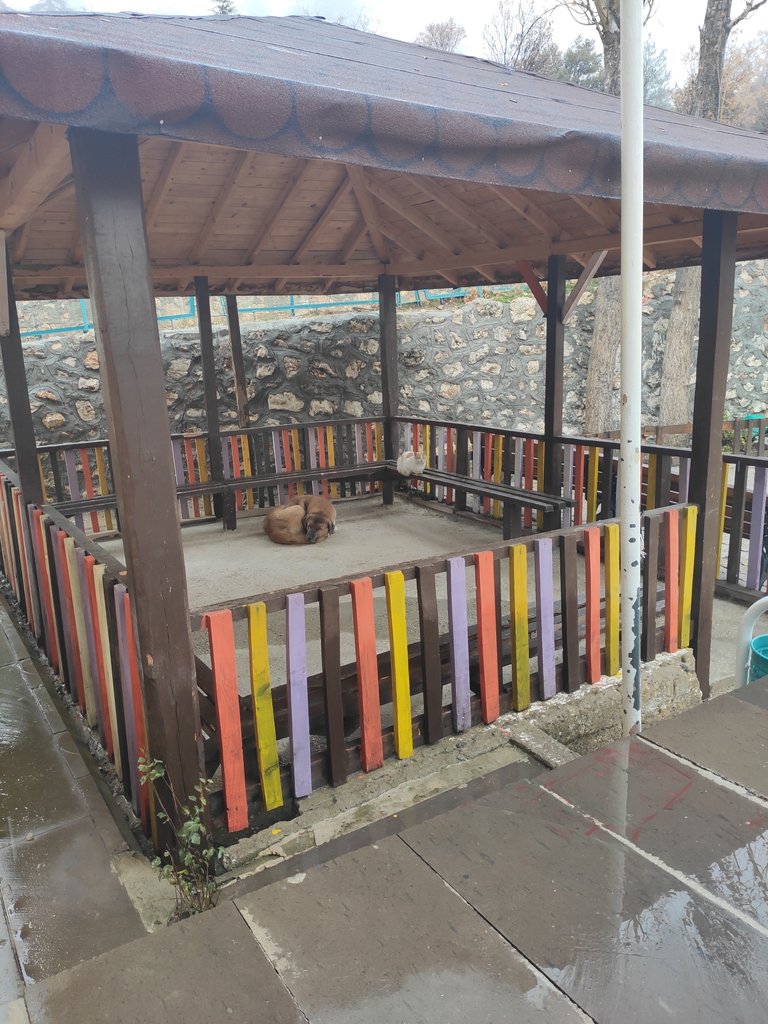 We haven't been able to find a name for the dog we looked after at school yet. Children call them by different names. This makes it difficult to give feedback on the names. The characteristic of this dog is that it sleeps all the time. It usually sleeps in all seasons, like hibernation.
It only gets up when it's opening. As if it knows the meal times, it goes to the front of the cafeteria.
They are always side by side as if there is a close friendship between the cat and the cat. Since our dog sleeps all the time, we did not have the opportunity to capture a better frame.
But our cat is quite active and comes all over the school. Since my classes are outside, he sometimes attends my classes. He is not afraid of anyone whether the children love him or not.
/////
Okulda baktığımız köpeğimize henüz bir isim bulamadık.Çocuklar farklı isimlerle sesleniyor.Buda isimlere dönüt vermesini zorlaştırıyor.Bu köpeğinizin özellliği sürekli uyuması.Kış uykusu misali tüm mevsimlerde genellikle uyur.
Sadece açılırken kalkar.Sanki yemek saatlerini biliyor gibi yemekhanenin önüne doğru gecer.
Kediyle arasında sıkı bir dostluk varmış gibi sürekli yanyanalar.Köpeğimiz sürekli uyuduğundan daha düzgün bir kare yakala fırsatımız olmadı.
Ama kedimiz oldukça aktif okulun her tarafına gelmekte.Benim derslerim dışarda olduğu için benim derslerinde bazen katılıyor.Çocuklar onu sevip incitmediği içinde kimseden korkmuyor.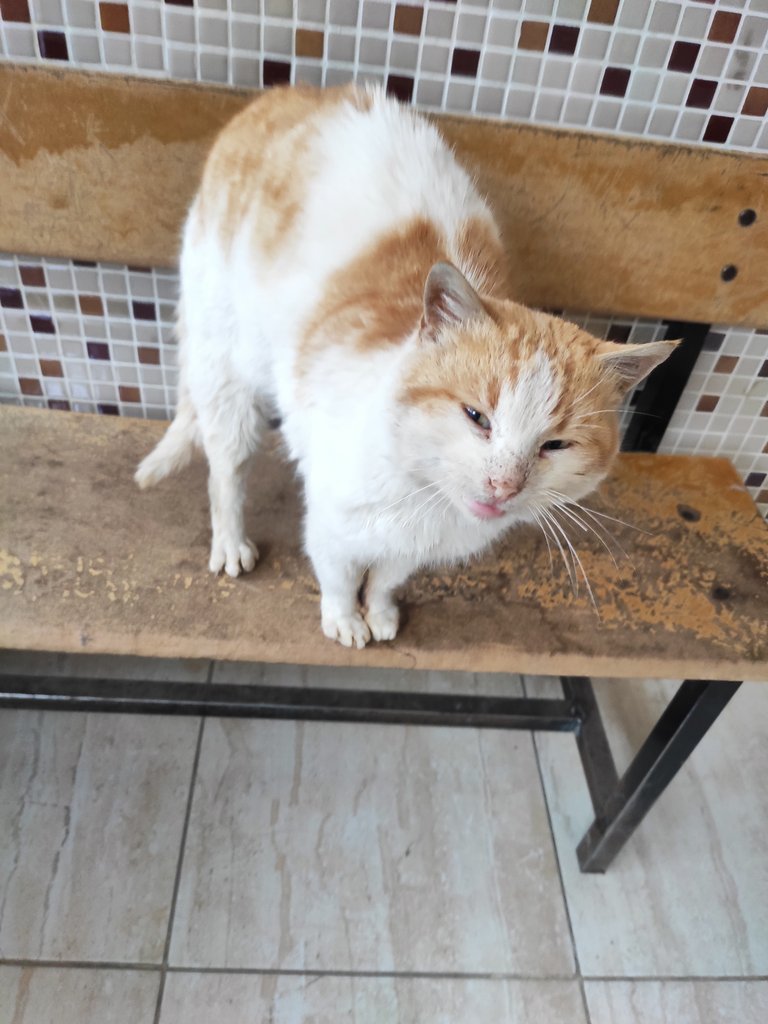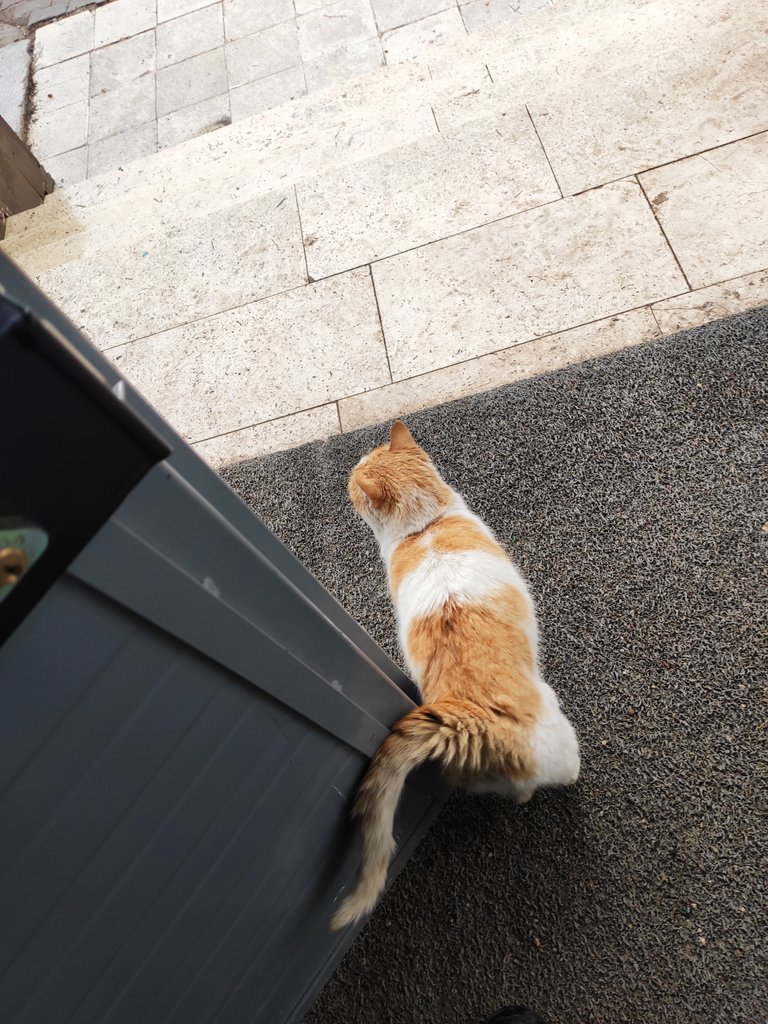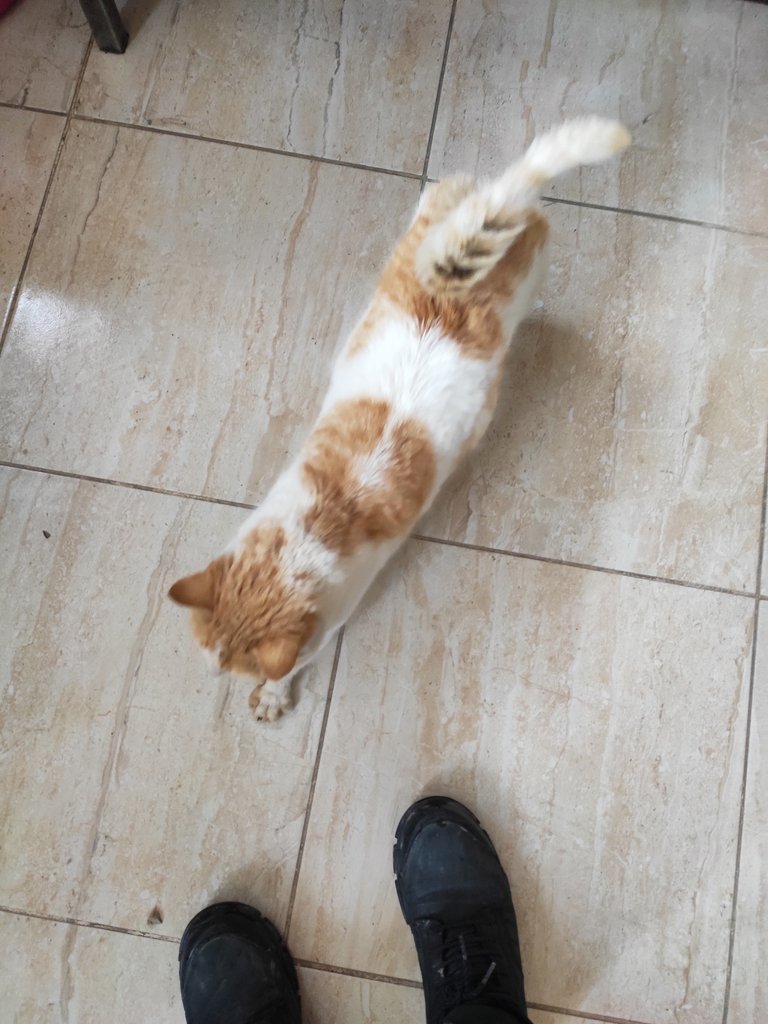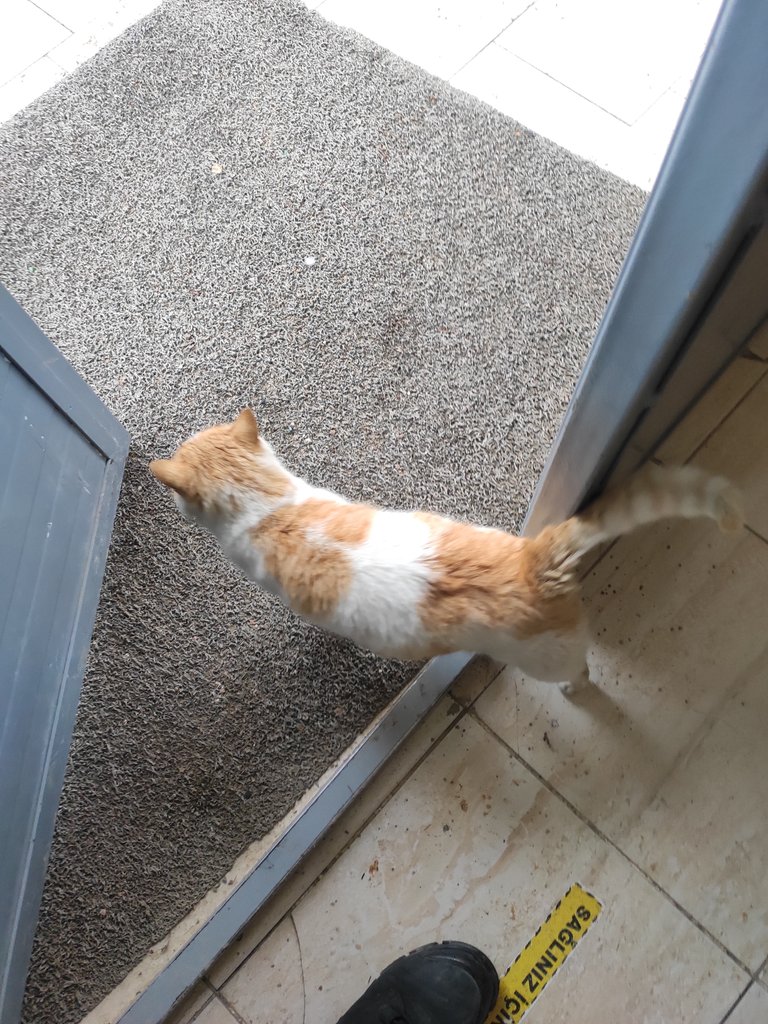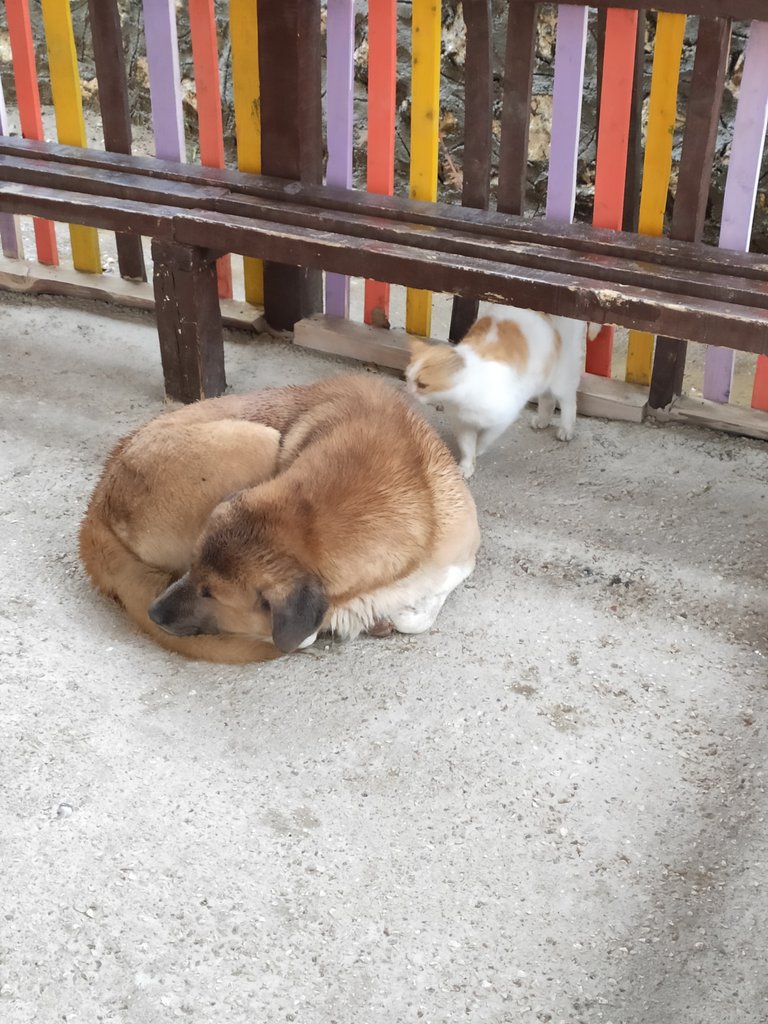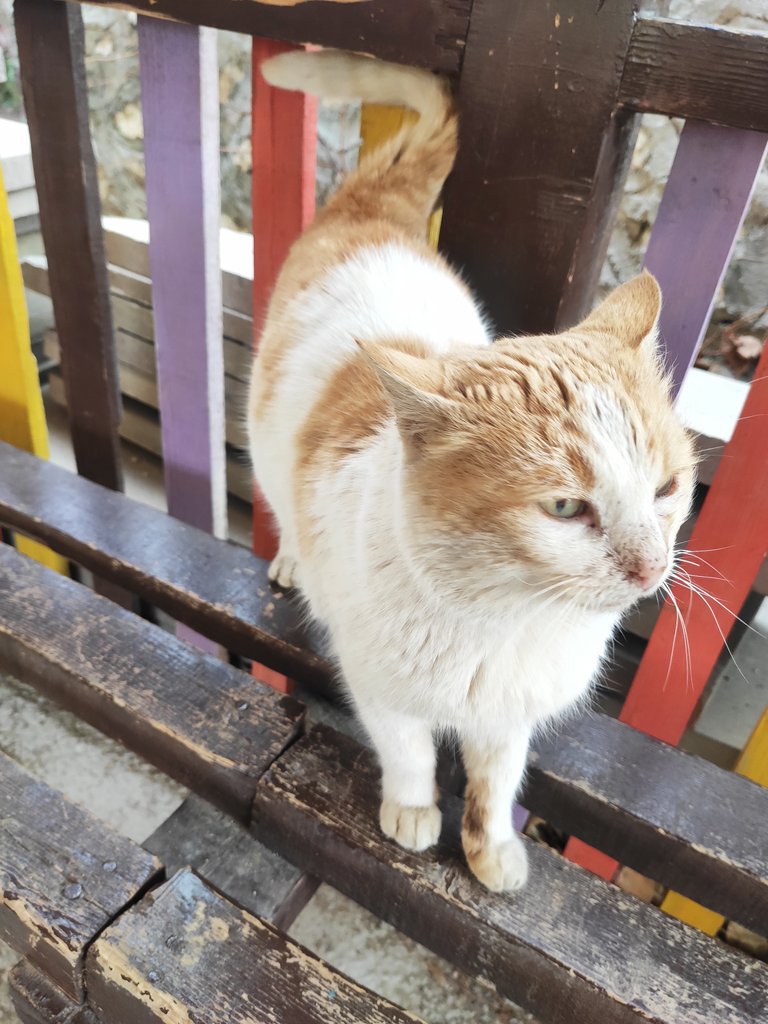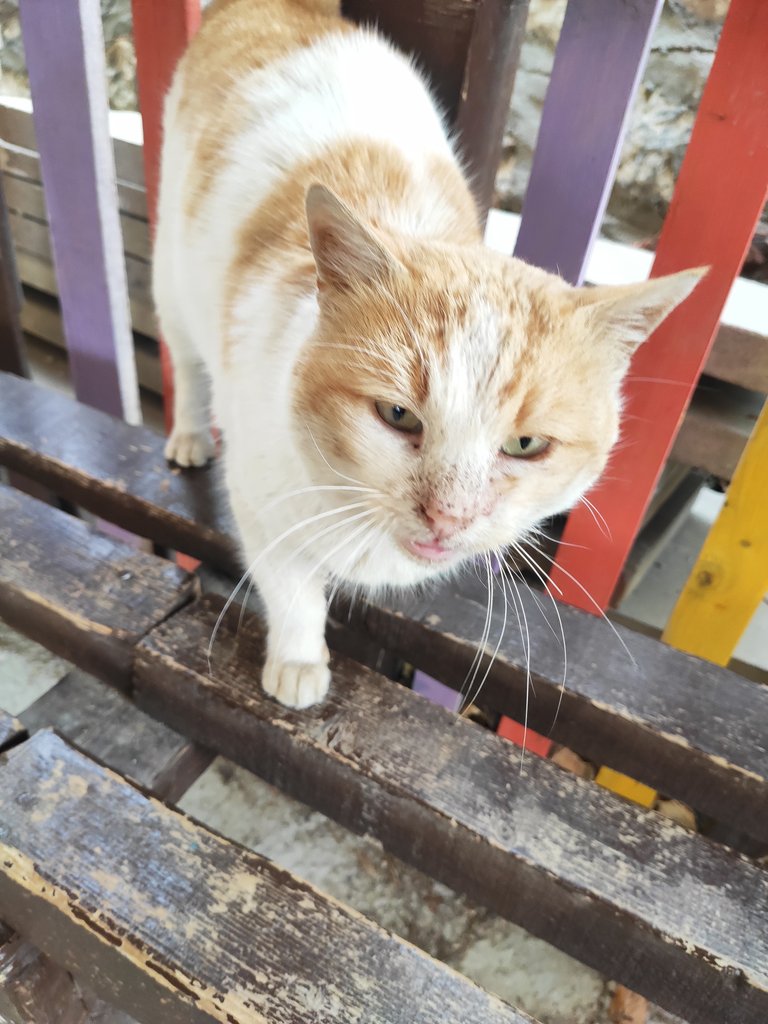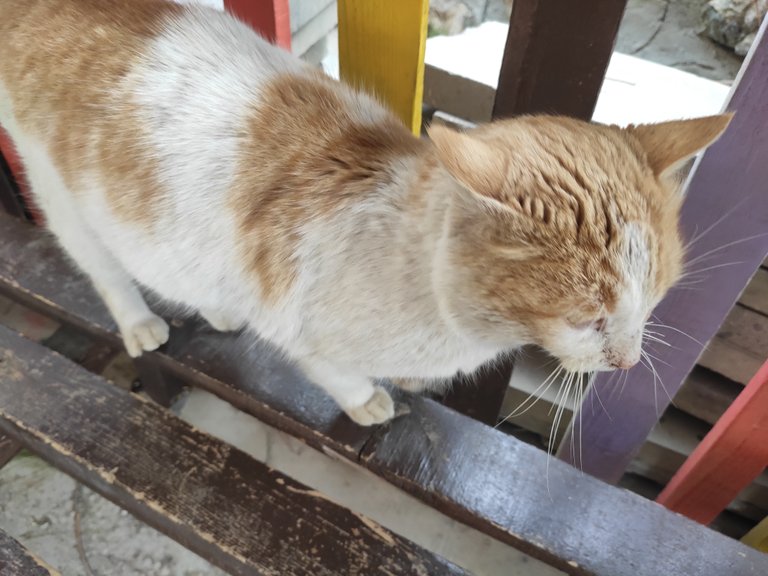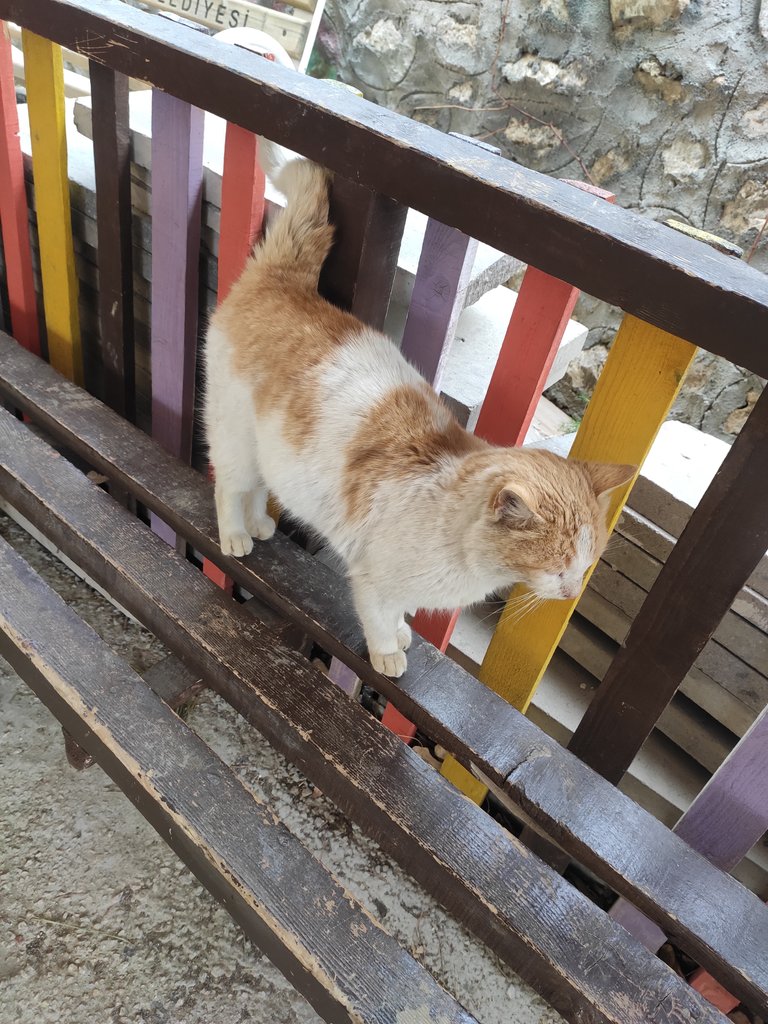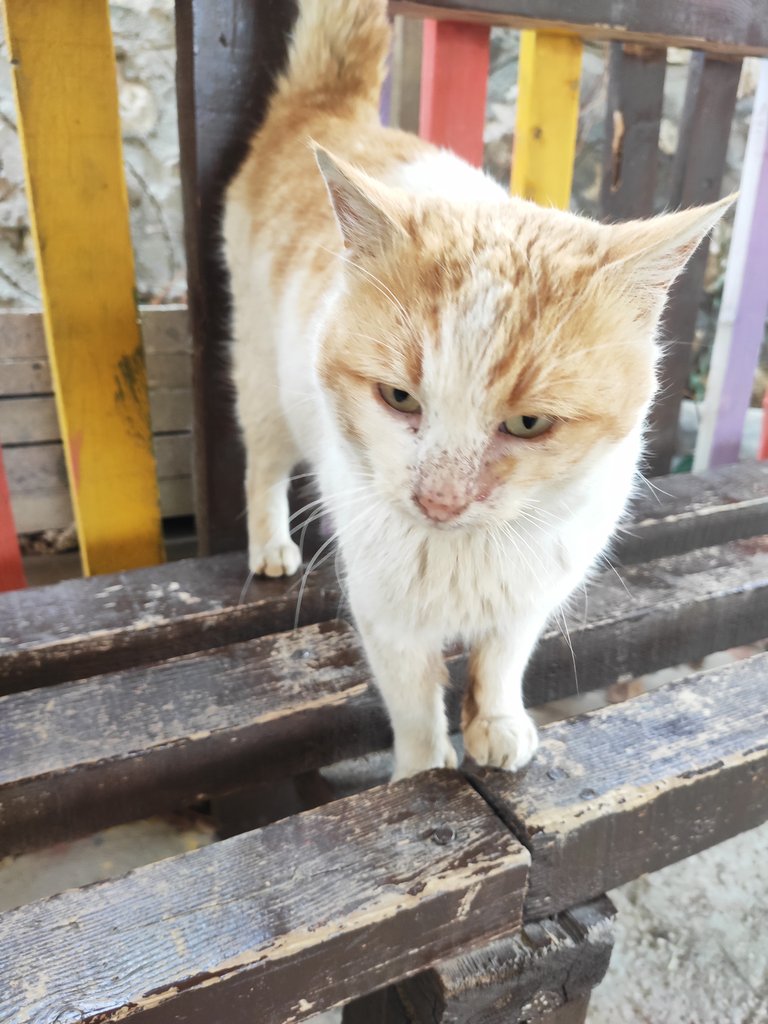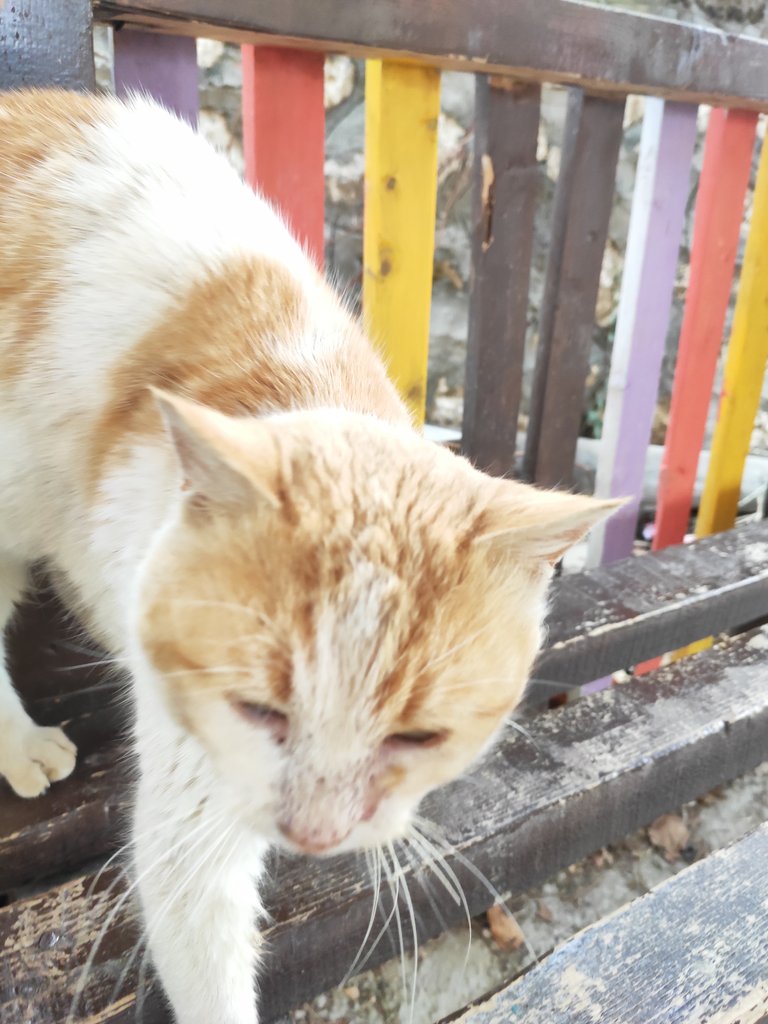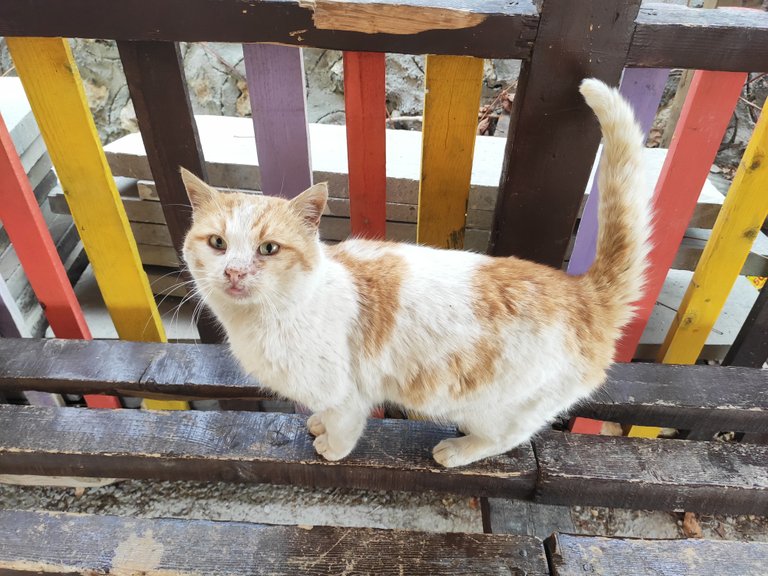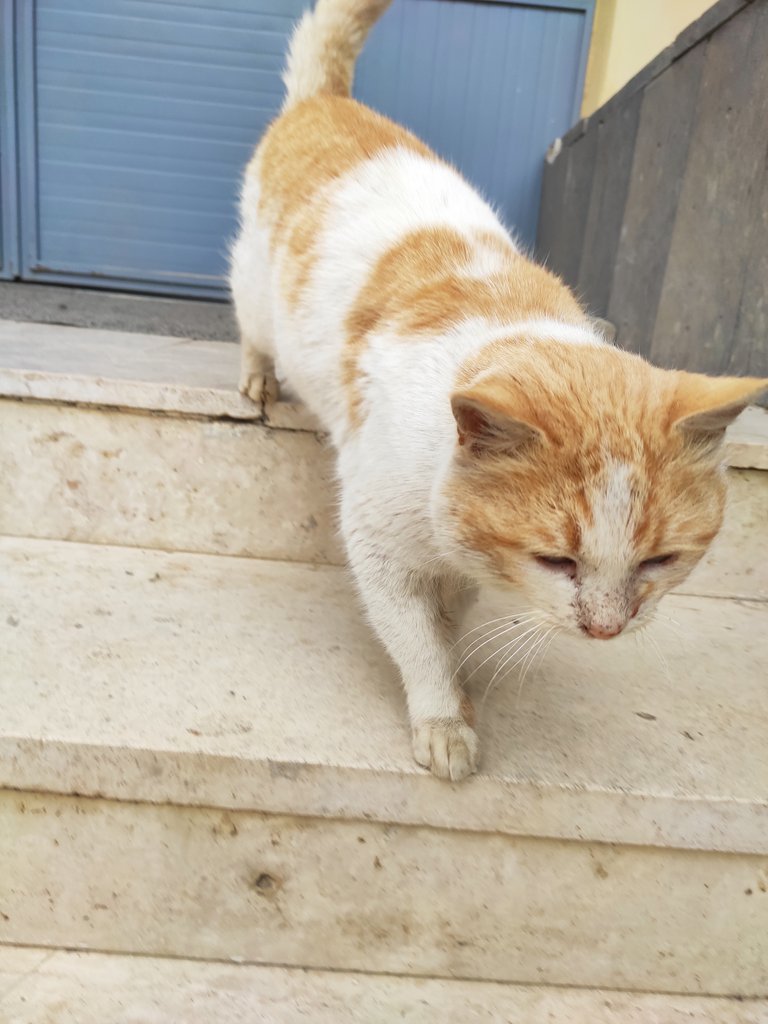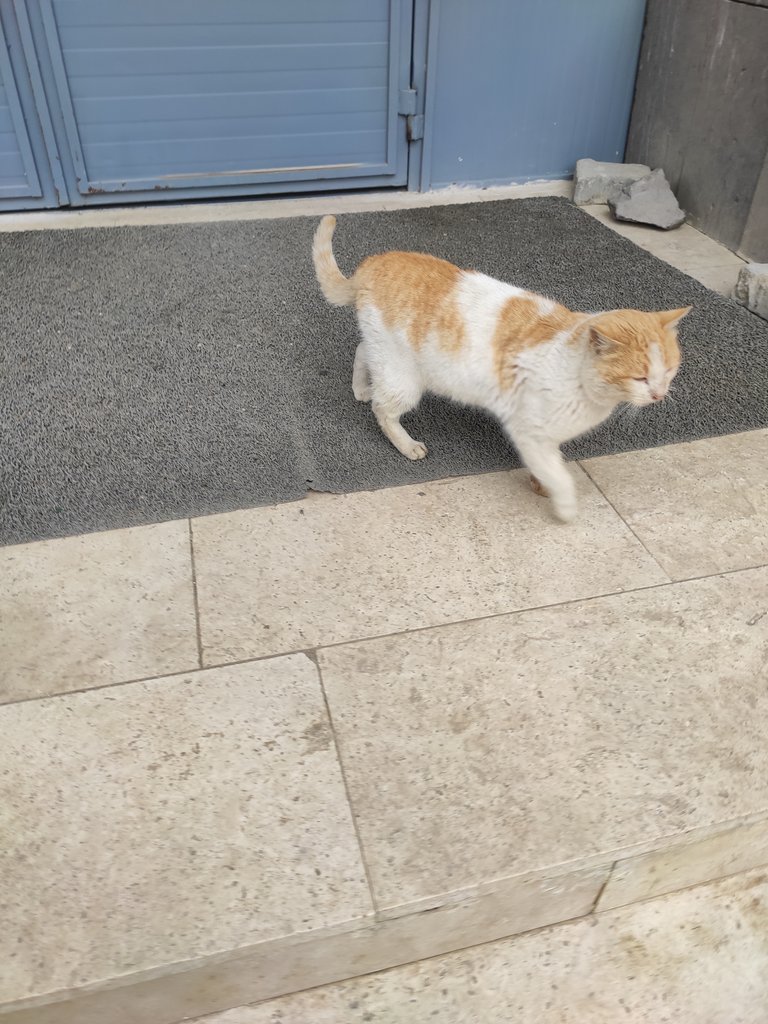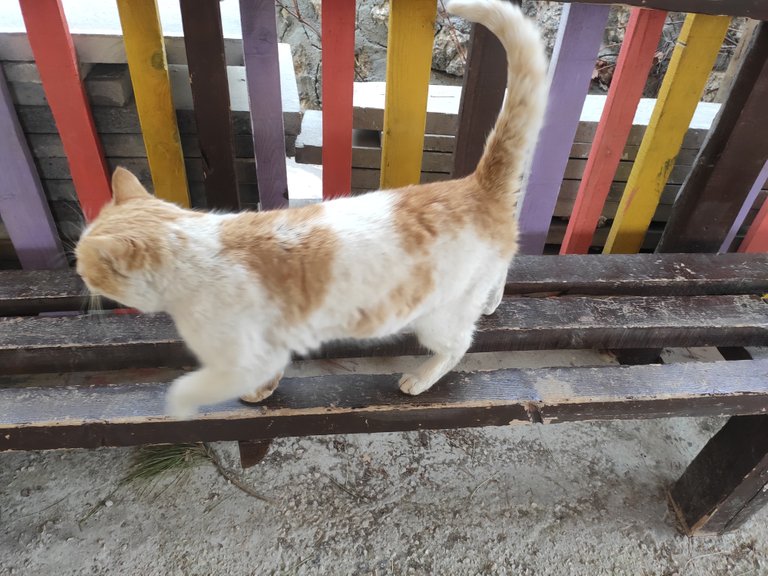 I wanted to introduce these beautiful friends of ours to you. These creatures that are in every part of our lives live together with people.
They have accepted us in nature. What we have to do is accept them and not harm them.
Today, we encounter many cases of torture and killing them.
However, they do not harm anyone.
Hoping to avoid such situations.
Thank you for listening to me.
Take care of yourselves .
/////////
Bu güzel dostlarımızı sizlerle tanıştırmak istedim.Hayatımızın her tarafında olan bu canlılar insanlarla iç içe yaşıyor.
Onlar bizi doğada kabullenmiş durumda.Bizimde yapmamız gereken onları kabullenip zarar vermemek olacaktır.
Günümüzde onlara işkence ve öldürme vakalarıyla çok karşılaşmaktayız.
Halbuki onların hiç bir kimseye zararları da yok.
Bu gibi durumlarla karşılaşmamak ümidiyle.
Beni dinlediğiniz için teşekkürler ederim.
Kendinize iyi bakın .
---
---