Rock Details///Kayaç Detayları
Hi,
Today, I am sharing with you photos of rocks and shapes that catch my eye while walking in nature. They seem to have turned into a visual work with their different visuals and structures.
//
Merhaba,
Bu gün sizlere doğada yürürken gözüme sürekli takılan kayaların ve şekillerin fotoğraflarını paylaşıyorum.Bu değişik görselleri ve yapılarıyla görsel bir esere dönüşmüş gibi gözüküyorlar.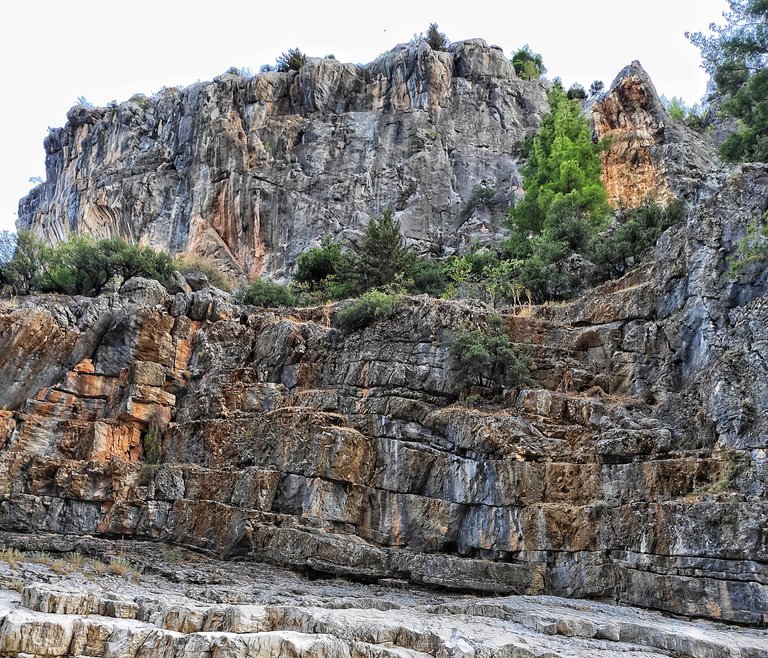 I do not know in which century they were formed, but I know that they have eroded over many years.
I'm talking about times when the water is higher.
Since I am new to this region, I did not see that the water was higher. People who lived here for many years talk about the water being high before.
//
Oluşumlarının hangi yüzyılda olduğunu bilmiyorum ama uzun yıllar boyunca aşınarak bu hale geldiklerini biliyorum.
Suyun daha yüksekte olduğu zamanlardan bahsediyorum.
Ben bu bölgeye yeni geldiğim için suyun daha yüksek olduğunu görmedim.Burada uzun yıllar yaşayanlar suyun daha önceden yüksek olduğundan bahseder.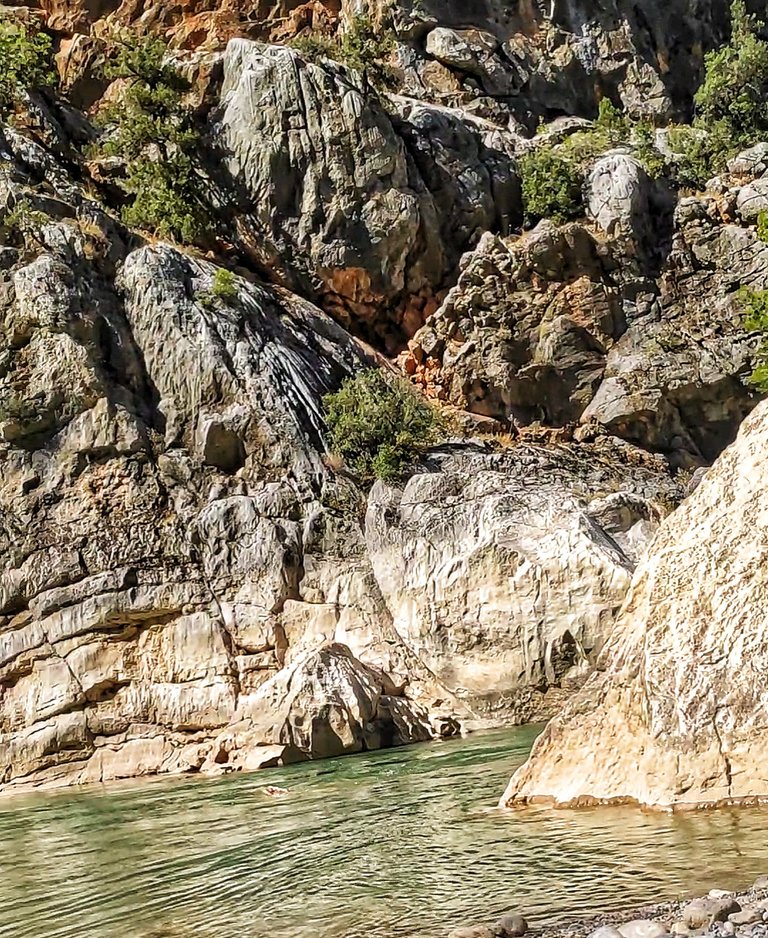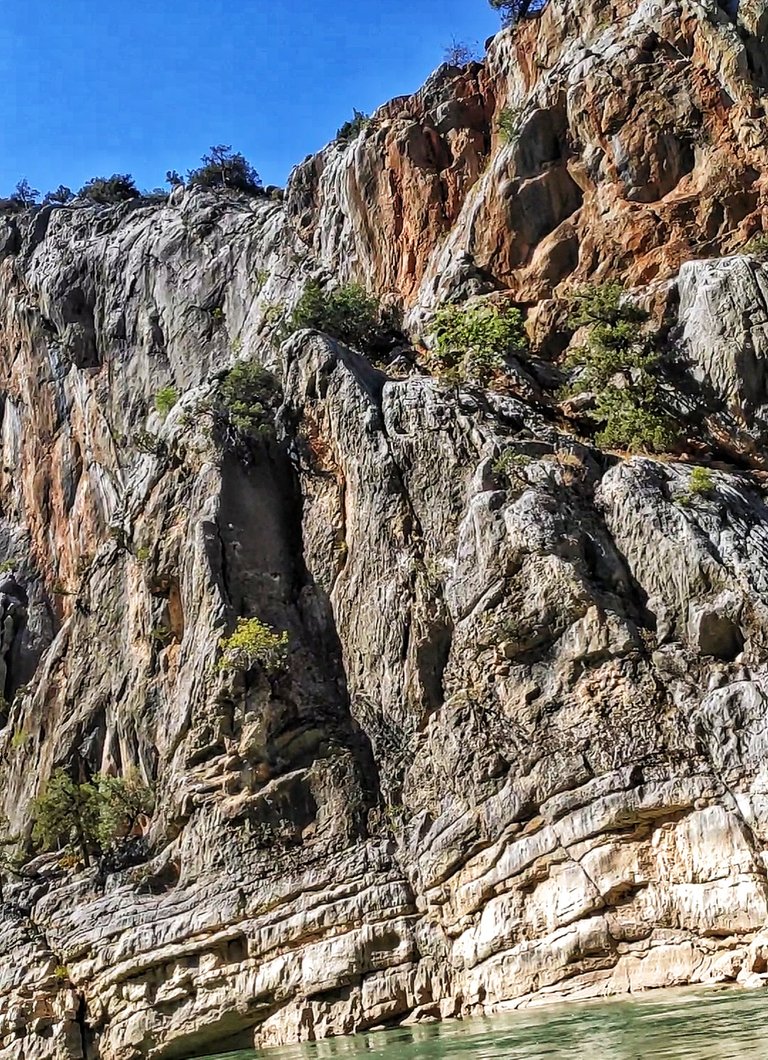 Even though our walk was a bit difficult, I can say that it is quite enjoyable. Because we have to climb occasionally. We spend a little effort while climbing.
//
Birazcık yürüyüşümüz zorlu geçse de baya keyifli olduğundan bahsedebilirim.Çünkü arada tırmanmamız gerekiyor.Tırmanırkenden de biraz efor harcıyoruz.Arkadaşım benden daha yükseklerde yürürken onun resmini çektim.Oda doğayı ve yürüyüş yapmayı çok sever.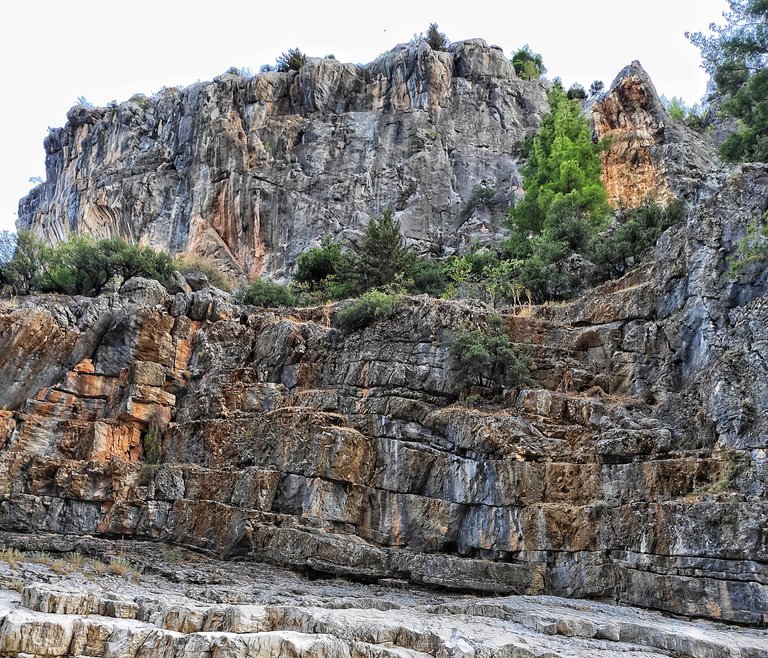 We come here often with our friends, sometimes to just walk and have a good time, sometimes to swim and sometimes to fish. It is a versatile place that brings it all together.
It will always remain an attractive place for nature lovers like us.
//
Arkadaşlarımızla bazen buraya sadeye yürüyüp iyi vakit geçirmek için bazen yüzmek için bazen de balık tutmak için sık sık geliriz.Hepsini bir arada veren cok yönlü bir yer.
Bizim gibi doğayı sevenler için herzaman cazip bir yer olarak kalacaktır.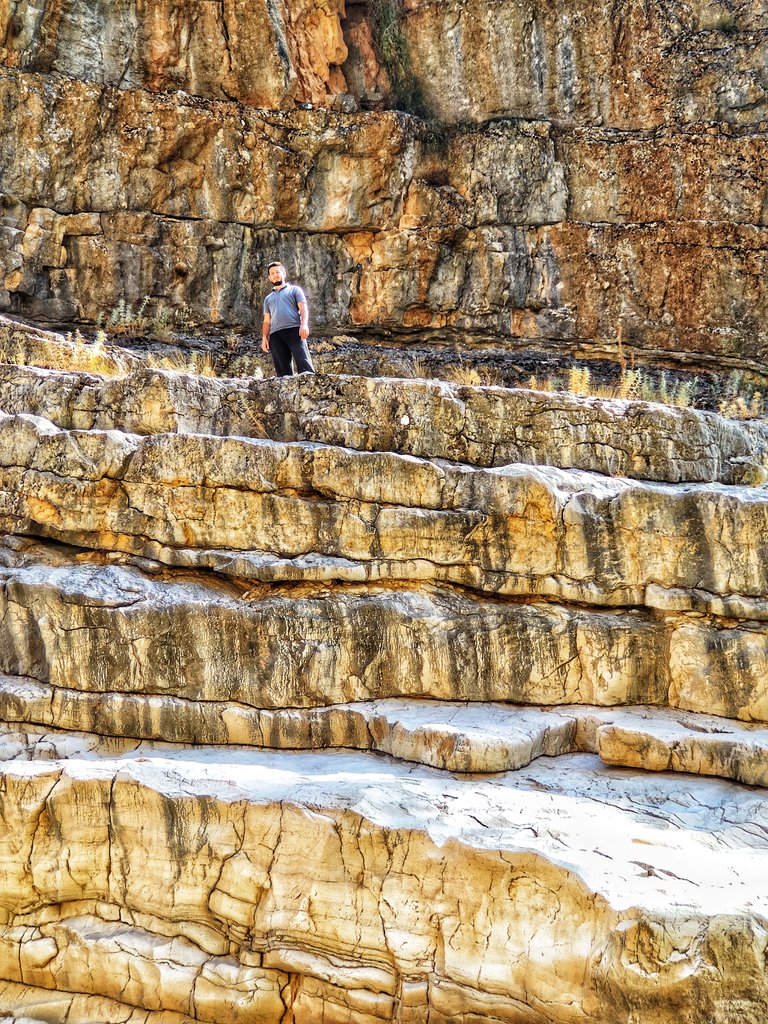 In the coming days, I will share with you the jumps from the rocks into the water and the place where we swam in a unique place.
I am sure you will go.
Take care of yourselves .
See you later...
//
Önümüzdeki günlerde kayalardan suya atlayışları kız ve eşsiz bir yerde yüzdüğümüz yeri paylaşacağım huşunuza
gideceğinden eminim.
Kendinize iyi bakın .
Görüşmek üzere...
---
---