Walk by the lake // Göl kenarında yürüyüş (En-Tr)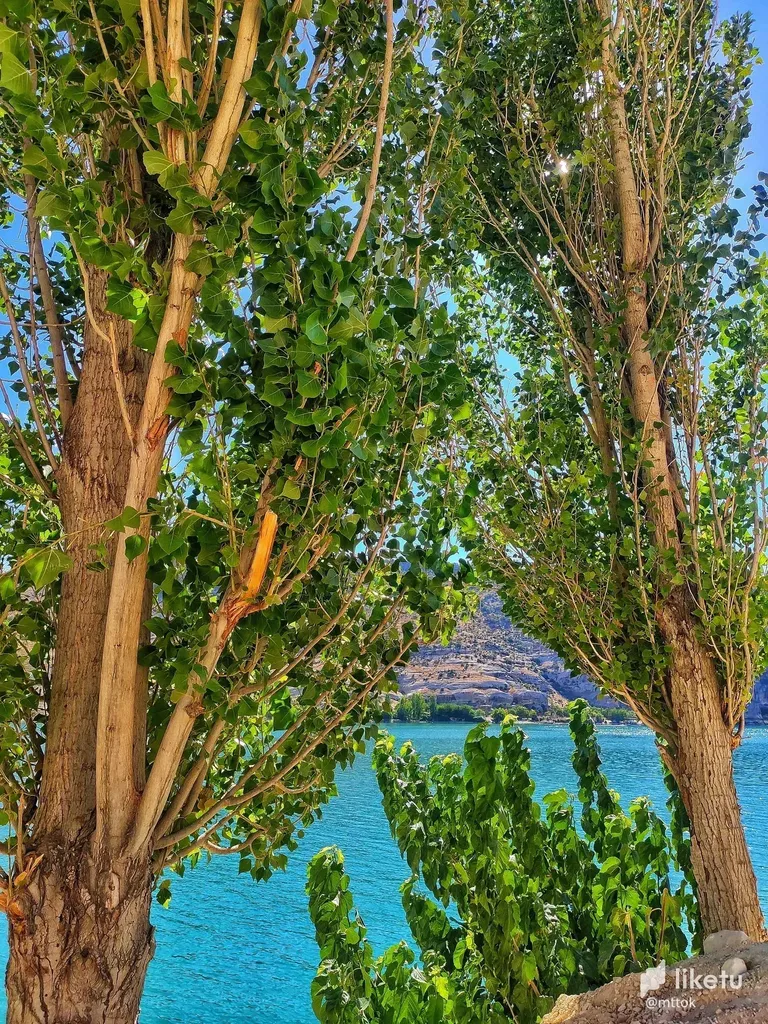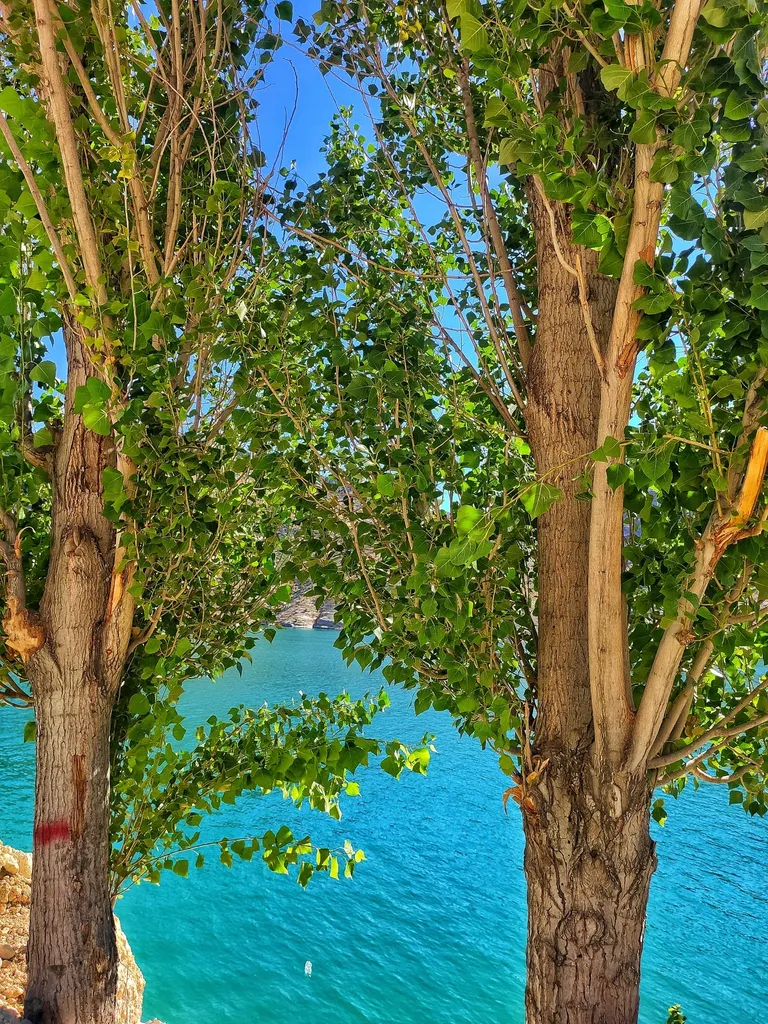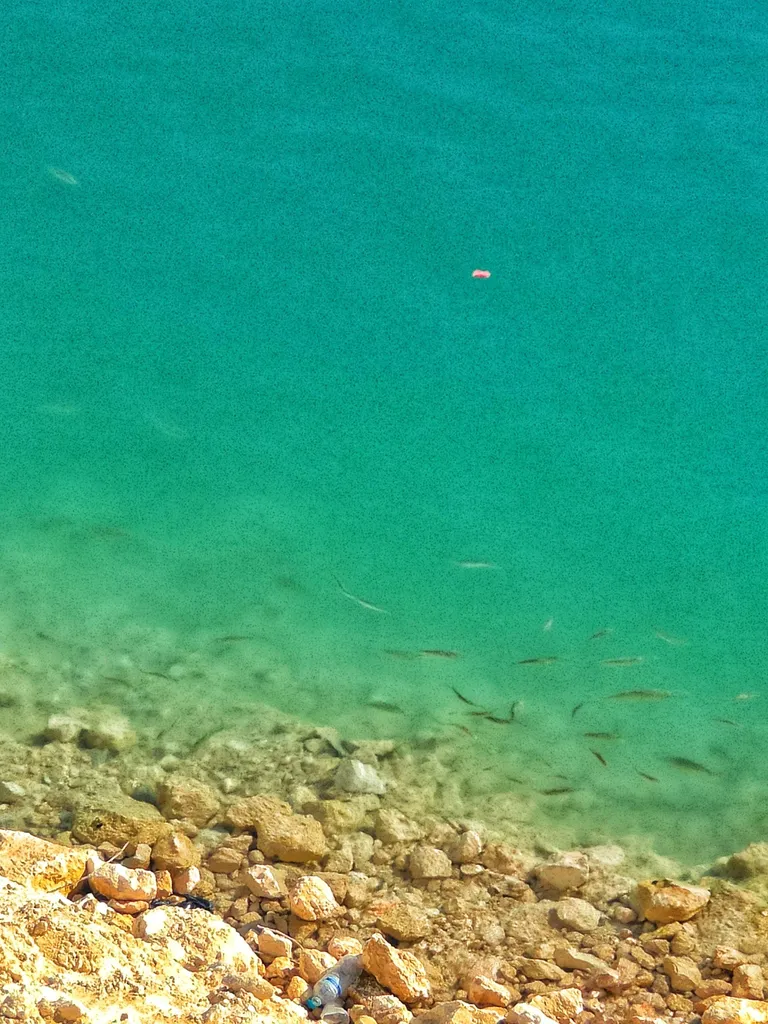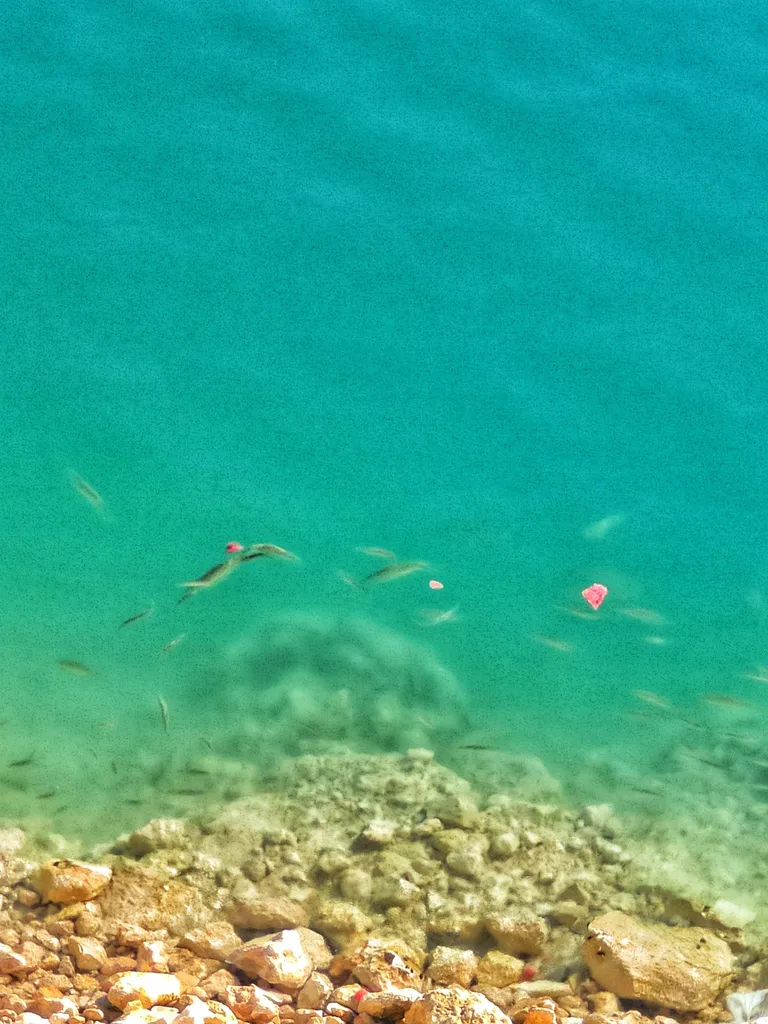 Hello friends.
Today, I wanted to share with you the beautiful landscapes that I encountered while I was walking by the lake in Halfeti. This lake is a place that was formed later by the accumulation of water here. It still gives a very natural atmosphere.
This place has many places to visit, but I came here because I love nature. It is a place away from people and where there is no sound and noise.
The climate and vegetation of this place seem very weak. This is due to the climate of the region.
After walking around here for a while, we ate the watermelon that we brought with us with my friends. This made us cool. After that, we watched the fish here and threw the remaining watermelon to them.
They were trying to eat the watermelon. Their numbers started to increase as well. I wanted to touch them, but they ran away at that time.
That's all I'm going to write for this diary.
Take care of yourselves.
See you.
Merhaba arkadaşlar.
Bu gün Halfeti'de gölün kenarında gezerken karşıma çıkan güzel manzaraları sizler ile paylaşmak istedim. Bu göl suyun burada birikmesiyle sonradan oluşmuş bir yer.Yinede çok doğal bir hava vermekte.
Burasının gezilecek çok yeri var ama doğayı sevdiğim için buraya geldim.İnsandanlardan uzak ses ve gürültünün olmadığı bir yer.
Burasının iklim ve bitki örtüsü çok zayıf gözüküyor. Bu durum bölgenin ikliminden kaynaklı.
Burada biraz gezdikten sonra arkadaşlarımla birlikte yanımızda getirdiğimiz karpuzu yedik. Bu bizi serinletti. Ondan sonra buradaki balıkları izleyip onlara kalan karpuzdan attık.
Karpuzu yemeye çalışıyorlardı. Sayıları da artmaya başladı.Yakşıp dokunmak istedim ama o sırada kaçtılar.
Bu günlük yazacaklarım bu kadar.
Kendinize iyi bakin.
Görüşmek üzere.
---
For the best experience view this post on Liketu
---
---