PAPÁ AZUL EN ACCIÓN 👔 Homenaje a los padres

Saludos amigos, después de haber dedicado un lindo y merecido homenaje a las madres azules, en esta ocasión queremos hacerlo con esos papás que viven el autismo junto a esas madres, convirtiéndose en padres excepcionales en acción. Estos padres están al pie del cañón apoyando a sus hijos con autismo y a ellos nuestra felicitación por asumir con responsabilidad su rol de padre azul, por eso les presentamos una iniciativa dedicada a cada PAPÁ AZUL EN ACCIÓN.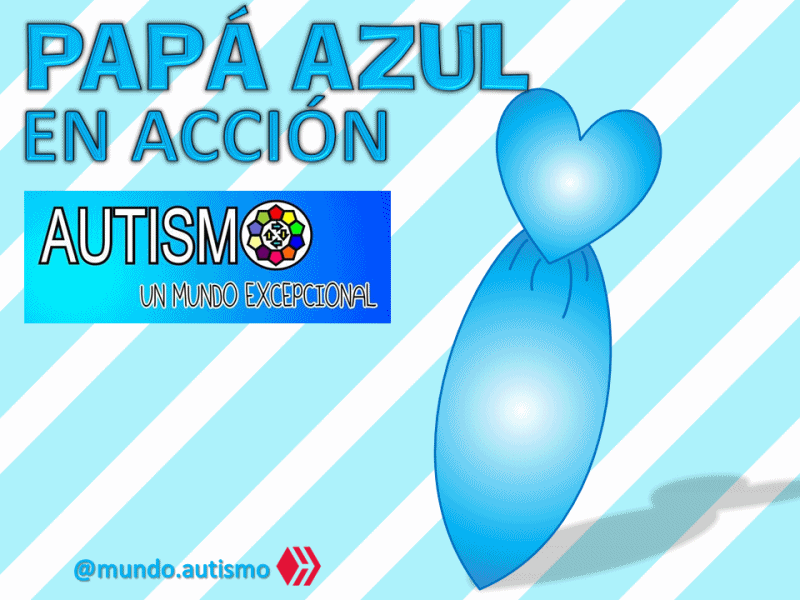 Porque...
El tiempo que invierten los padres azules para estar con sus hijos es una noble acción de amor y valor que les trae beneficios a ambos, tanto a los hijos como a los papás. Cuando los padres acompañan a sus hijos en las consultas médicas y terapias es una acción de amor. Cuando comparten momentos de juegos con sus hijos es una acción de amor. Cuando asisten a los actos culturales de colegio es otra acción de amor. Cuando reconocen los logros de sus hijos es una acción de amor. Cuando hay palabras amables para sus hijos es una acción de amor. Cuando se interesan por conocer el autismo con responsabilidad es una acción de valor y amor excepcional.
Estamos seguros que hay muchas otras acciones hermosas que adornan a los padres azules, por eso la invitación es a las madres, esposas, amigos, docentes, psicopedagogos, psicólogos, médicos y los mismos papás, para que compartan las acciones positivas que hacen los padres para el bienestar de sus hijos autistas.

Invitados de Honor
Papás Azules 👔
Bienvenidos los padres azules que conocemos @orlandogonzalez, @maxipiano, @pedroerami,@germanandradeg y @josuemonterola.
Un fuerte espaldarazo y felicitaciones.

Ahora sí...
Presenta a ese papá azul en acción y ríndele un lindo homenaje.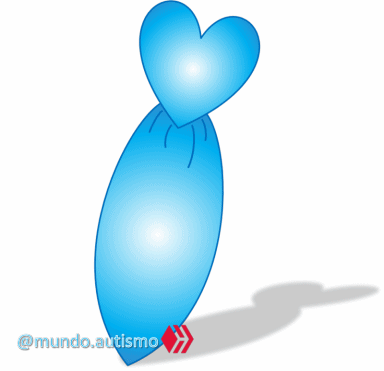 Algunas reglas sencillas:
🔵 Participación a través de un post escrito o un video.
🔵 Idioma español o bilingüe (español/inglés)
🔵 Usa la etiqueta #dadblue
🔵 Dale Reblog a esta publicación para que otros se enteren y presenten las acciones de un papá azul que conozcas.

Incentivos azules:
🔵 Se entregarán incentivos en HBD a las participaciones valoradas por @mundo.autismo.
🔵 También las participaciones pueden recibir las valoraciones de los Proyectos amigos @Hispapro, @Visualblock, @Holos-lotus, @Womentribe y @elcomentador.
🔵 El Proyecto @elcomentador como siempre estará apoyando los comentarios de valor de acuerdo a sus criterios de curación.
¡Vamos! 💪👔
📢 Tienes hasta el 30 de junio
---
---

---
---
Greetings friends, after having dedicated a beautiful and well-deserved tribute to the blue mothers, this time we want to do it with those dads who live autism together with these mothers, becoming exceptional fathers in action. These fathers are at the foot of the cannon supporting their children with autism and we congratulate them for assuming with responsibility their role as blue fathers, that is why we present an initiative dedicated to each DAD BLUE IN ACTION.
Because...
The time invested by blue fathers to be with their children is a noble action of love and courage that brings benefits to both children and dads. When fathers accompany their children to doctor's appointments and therapies it is an action of love. When they share moments of play with their children, it is an action of love. When they attend cultural events at school, it is another action of love. When they recognize their children's achievements it is an action of love. When there are kind words for their children it is an action of love. When they take interest in learning about autism with responsibility it is an action of exceptional courage and love.
We are sure that there are many other beautiful actions that adorn blue fathers, so the invitation is to mothers, wives, friends, teachers, psycho-pedagogues, psychologists, doctors and dads themselves, to share the positive actions that fathers do for the welfare of their autistic children.

Honored Guests
Blue Dads 👔
Welcome blue dads we know @orlandogonzalez, @maxipiano, @pedroerami, @germanandradeg and @josuemonterola.
A strong endorsement and congratulations.

Now yes... 💪👔
Feature that blue dad in action and pay him a nice tribute.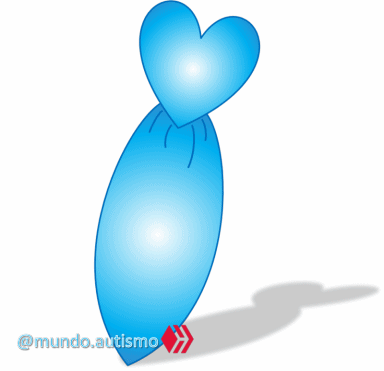 Some simple rules:
🔵 Participation through a written post or video.
🔵 Spanish or bilingual (Spanish/English)
🔵 Use the hashtag #dadblue.
🔵 Reblog this post to let others know about and feature the actions of a blue dad you know.

Blue Incentives:
🔵 HBD incentives will be awarded to entries valued by @mundo.autismo.
🔵 Also entries may receive ratings from friendly Projects @Hispapro, @Visualblock, @Holos-lotus, @Womentribe and @elcomentador.
🔵 Project @elcomentador as always will be supporting valuable comments according to their curation criteria.
Come on! 💪👔
📢 You have until June 30.

Les ratificamos nuestro compromiso para dar a conocer el Trastorno del Espectro Autista y ustedes son nuestros mejores aliados.
We ratify our commitment to raise awareness of Autism Spectrum Disorder and you are our best allies.
Por supuesto, invitamos a las madres, docentes y todos los que conozcan o hayan tratado a un padre azul en acción.
Of course, we invite mothers, teachers and everyone who knows or has dealt with a blue parent in action.
Por ello, invitamos a:
Therefore, we invite you to:
@esthersanchez, @sandracabrera, @amandaj, @nayromero, @elizabeths14, @lvelasquezc, @jamidiamon, @emmaris, @eumelysm, @edittasc86, @zhanavic69, @soyanafuentes, @ikigaidesign, @evev, @giocondina, @gracielaacevedo, @jennynas,@jesustiano, @robertoasl, @vicent21, @tibilopez, @chacald.dcym, @lanoican, @lisfabian, @juniorgomez, @miriannalis, @caracasprin, @alborhada, @mercmarg, @damarysvibra, @nanyuris, @zullyscott, @sacra97, @hexagono6, @soychalbed, @ciresophen, @neilamarcano, @marbrym, @crisch23, @numa26, @graciadegenios, @brume7, @saylds12, @nathy33, @yolimarag, @actioncats, @lecumberre, @marianne55, @mllg, @carjuvival, @yonnathang, @sirenahippie, @willcaryz, @jackdeathblack, @jemima1996, @royvego55.
---
Todos ayuden a expandir esta iniciativa para que otros familiares, docentes y especialistas de la conducta se enteren. Muchas gracias 💙
Everyone help to expand this initiative so that other family members, teachers and behavioral esepcialists will hear about it. Thank you very much 💙

Si deseas apoyar contenido útil para el autismo:
If you want to support useful content for autism:
💦Únete al Trail / Join the Trail
💦También son bienvenidas las Delegaciones
We also welcome Delegations
---
Suscríbete a: / Subscribe to: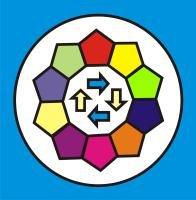 ---
Banner, gifs, separadores y logo diseñados por @parauri
Imágenes para @mundo.autismo y Autismo: Un Mundo Excepcional.

Banner, gifs, separators and logo designed by @parauri
for @mundo.autismo and Autismo: Un Mundo Excepcional.

Sigamos expandiendo el Mundo del Autismo en Hive

Let's keep expanding the World of Autism in Hive
---
---