Opinion about the Netflix series: Obsession (English Subs) - No spoilers

---
Please turn the volume up to the maximum, I had problems with the microphone but it can be heard.
Por favor sube el volumen al máximo, tuve problemas con el micrófono pero si se escucha.
In this opportunity I will not extend much in the written part since I think that what I mention in the video is a fairly broad and general opinion of what this series is for me, so I invite you to watch it once and for all. But well, I comment quickly that "Obsession" is a Netflix series of the year 2023 that invites us intensely to the drama, passion, tragedy, among other very interesting things that make this a very fleeting bet for the small number of chapters that has and that in my opinion does not leave open doors to other seasons.
En esta oportunidad no me voy a extender mucho en la parte escrita ya que creo que lo que menciono en el video es una opinión bastante amplia y general de lo que es ésta serie para mí, así que de una vez te invito a verlo. Pero bueno, te comento rápidamente que "Obsession" es una serie de Netflix del año 2023 que nos invita intensamente al drama, la pasión, la tragedia, entre otras cosas muy interesantes que hacen de ésta apuesta una muy fugaz por la poca cantidad de capítulos que tiene y que a mi entender no deja puertas abiertas a otras temporadas.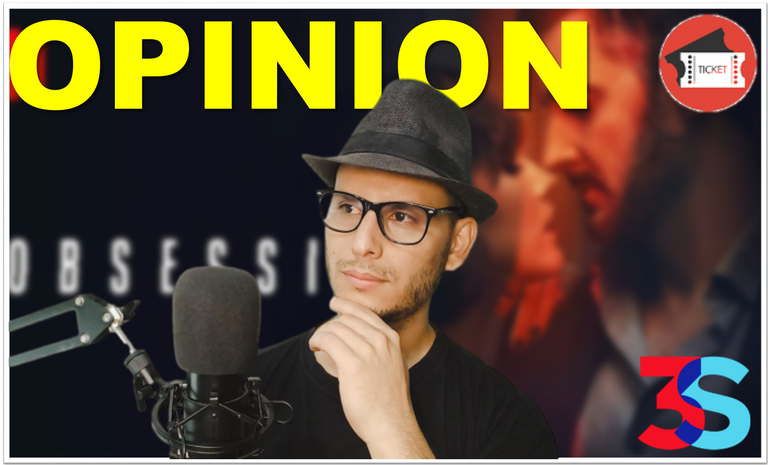 There were many mixed feelings that invaded me while watching the series, I was confused and disappointed by the ability of human beings to do things without caring about their environment or the possible consequences, I want to think that these things happen very little and are very out of the ordinary, but hey, in the world there is everything.
I invite you to watch the video to know more details of my opinion and in turn I recommend you to watch this series, I assure you that you will not waste your time.
Fueron muchos los sentimientos encontrados los que me invadieron mientras veía la serie, me vi confundido y decepcionado por la capacidad que tiene el ser humano de hacer cosas sin importarle su entorno o las posibles consecuencias, quiero pensar que estas cosas pasan muy poco y que están muy fuera de lo común, pero bueno, en el mundo hay de todo.
Te invito a ver el video para que conozcas más detalles de mi opinión y a su vez te recomiendo a ver esta serie, te aseguro que no perderás tu tiempo.
Obsession | Official Trailer | Netflix

-Credits/Créditos:
- Obsession: Netflix
- Year: 2023
-Used tools/Herramientas usadas:
- Video grabado con: Samsung Galaxy A32
- Video editado con: VEGAS Pro 17.0
- Imagen principal editada con: PowerPoint 2016
- Traductor: DeepL Translate

---
▶️ 3Speak
---
---