[ESP/ENG] Nueva experiencia en la PC ~ New PC experience ~ by @musicmeister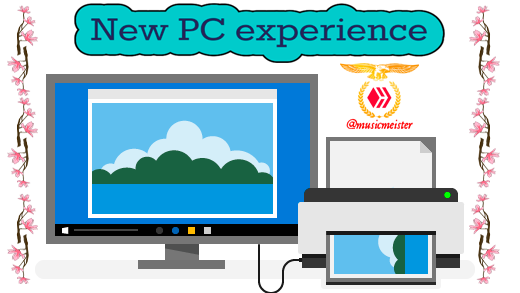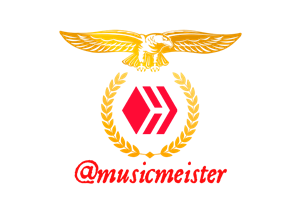 ESPAÑOL

Hola, muy buenas mis queridos amigos de la comunidad de Hive Geek Zone y Hive en General, les habla @musicmeister y les deseo un gran abrazo y saludos a todos. En el día de hoy les vengo a hablar sobre mi nueva experiencia y rendimiento de mi PC, el cuál hace días atrás hice un proyecto de armar una PC y compartir el tutorial con ustedes, donde podrás verlo en este post.
ENGLISH

Hello, very good my dear friends from the Hive Geek Zone community and Hive in General, this is @musicmeister and I wish you a big hug and greetings to all. Today I come to talk about my new experience and performance of my PC, which days ago I did a project to build a PC and share the tutorial with you, where you can see it in this post.
---


A continuación en la siguiente publicación será Breve y corto, explicando el rendimiento que obtuvo mi computadora integrando en cada unas de las piezas. En la publicación anterior solamente se habló presentación de las piezas piezas, montura y mini-tutorial explicando cada paso.
Next in the next publication it will be Brief and short, explaining the performance that my computer obtained integrating in each of the pieces. In the previous publication, we only spoke about the presentation of the pieces, frame and mini-tutorial explaining each step.
---


Anteriormente tuve una PC con un procesador Intel Core 2 Quad q8200, acompañado de 3 GB de ram ddr2 y sin tarjeta gráfica, al cambiar con estas nuevas piezas de PC descrita en el post mencionado, el cambio es totalmente increíble, los procesos para de ejecución es mucho más eficaz que en lo anterior, pero hay ciertas cosas que no me gustaron de esta nueva PC y les comparto mi experiencia con ustedes para que no caigan en error a la hora de comprar nuevos componentes para su computadora:
Previously I had a PC with an Intel Core 2 Quad q8200 processor, accompanied by 3 GB of ddr2 ram and without a graphics card, when changing with these new PC parts described in the aforementioned post, the change is totally incredible, the processes for execution It is much more effective than in the previous one, but there are certain things that I did not like about this new PC and I share my experience with you so that you do not fall into error when buying new components for your computer:
---

Tarjeta madre / Motherboard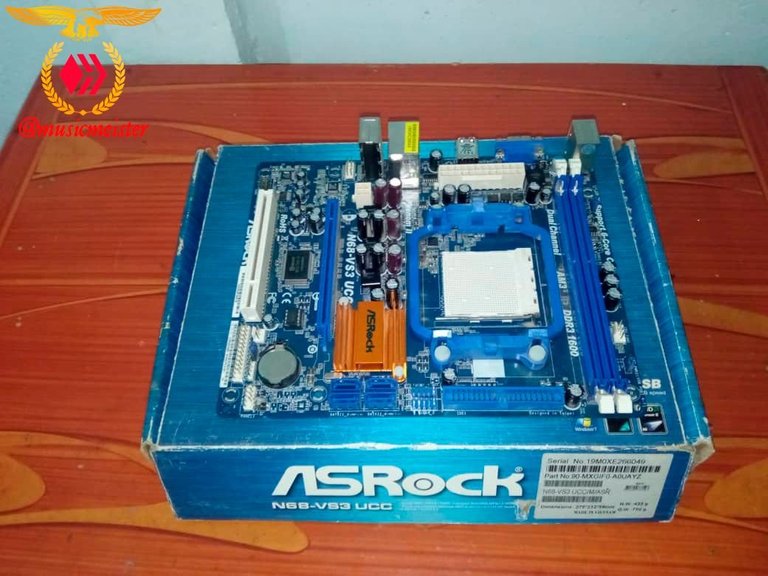 Muy buena tarjeta madre si solo se desea usar para trabajos de oficina y ejecutar programas básicos, pero para vídeo juegos y programas que requieran componentes superiores, es mala, ya que solo tiene una capacidad de soporte de memoria ram de hasta 8GB solamente, les explico, hace 10 años esta cantidad de ram era increíble en las computadoras, pero hoy en día tener 8 GB de ram no es muy eficiente. Si desean una máquina para jugar, preocupense que la tarjeta madre tenga una capacidad de soporte de ram de al menos 16 GB.
Very good motherboard if you only want to use it for office work and run basic programs, but for video games and programs that require superior components, it is bad, since it only has a ram memory support capacity of up to 8GB only, I explain. , 10 years ago this amount of ram was incredible in computers, but today having 8 GB of ram is not very efficient. If you want a gaming machine, worry that the motherboard has a ram support capacity of at least 16GB.
---

Procesador / Processor (CPU)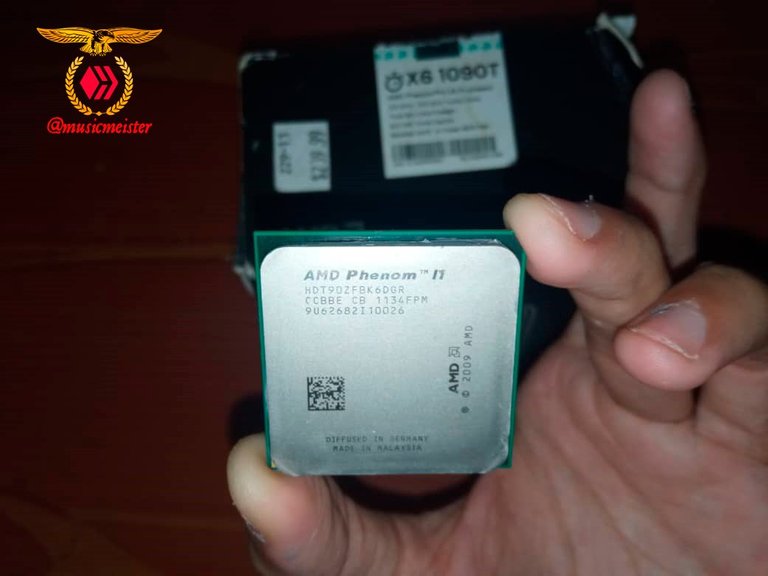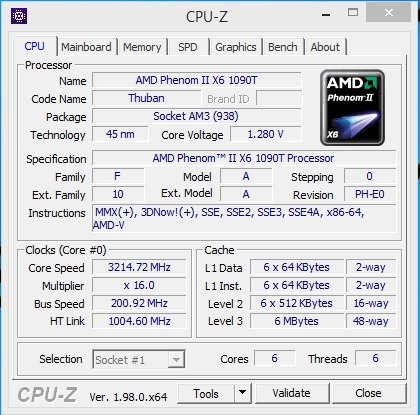 Bueno en este tema, me h costado entender AMD, ya que soy usuario de Intel, los procesadores AMD se basan en ahorrar energía, al principio cuándo puse a funcionar la máquina, este procesador solo me marcaba una Frecuencia de tan solo 804 Mhz y yo confudido ya que el manual detalla sus características y arrojaba que su frecuencia es de 3.20 Ghz y al hacerle Overclocking arrojaba hasta 3.60 Ghz, por lo que debí entrar en la Bios y configurar manualmente la frecuencia. Por otro lado es muy buen procesador, 6 núcleos físicos y 6 thread, ejecuta los procesos muy rápido, muy buen procesador.
Well in this matter, it has been difficult for me to understand AMD, since I am an Intel user, AMD processors are based on saving energy, at the beginning when I started the machine, this processor only marked me a Frequency of only 804 Mhz and I Confused since the manual details its characteristics and showed that its frequency is 3.20 Ghz and when overclocking it it showed up to 3.60 Ghz, so I had to enter the Bios and manually configure the frequency. On the other hand, it is a very good processor, 6 physical cores and 6 threads, it executes the processes very fast, a very good processor.
---

RAM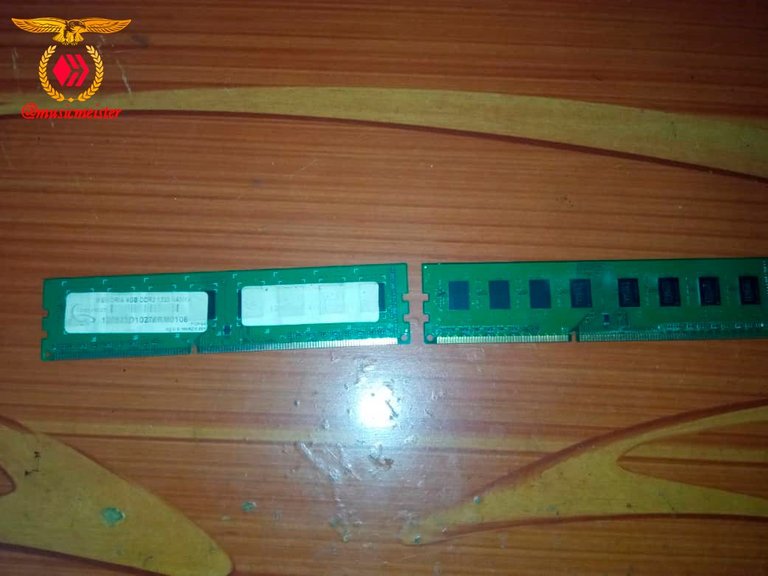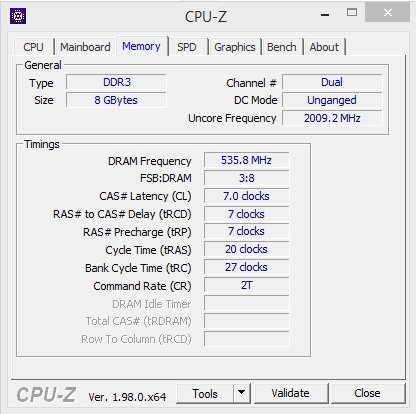 En cuánto a las memoria ram, son muy malas no los recomiendo, al ser genéricas, solamente dan el rindimiento mínimo en programas básicos, pero al momento de ejercutar algún vídeo juegos, este pierde la contextura en su rendimiento, además su frecuencia es solamente de 535.8 Mhz, por lo que no es era lo esperado por mí. En un futuro cambiar las memorias ram que tengan una frecuencia de 1600 mhz.
As for the ram memory, they are very bad, I do not recommend them, being generic, they only give the minimum performance in basic programs, but when playing some video games, it loses the texture in its performance, also its frequency is only of 535.8 Mhz, so it is not what I expected. In the future, change the RAM memories that have a frequency of 1600 mhz.
---

Tarjeta gráfica / Graphic card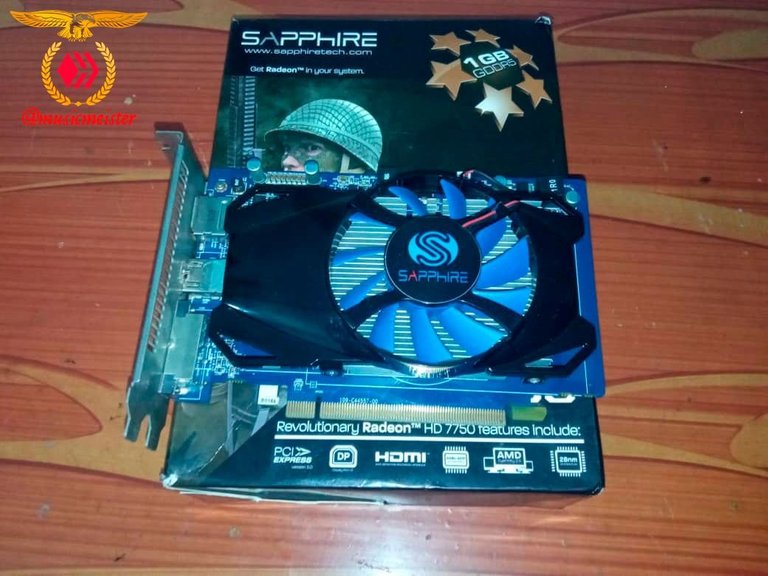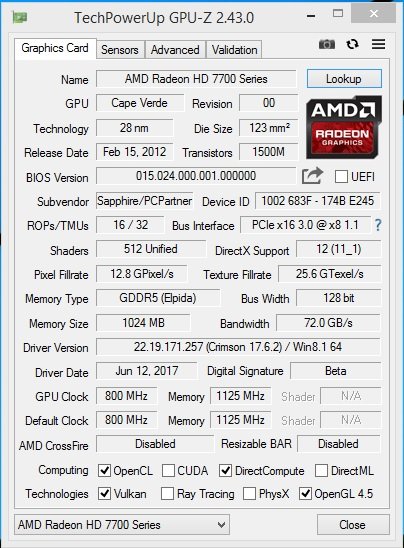 Muy buena tarjeta gráfica, para tareas básicas y juegos medianos, al conectarlo en el Puerto VGA da una salida de vídeo normal, pero al conectarlo al puerto HDMI, la imagen es superado, además es una tarjeta gráfica que incluye una memoria ram tipo DDR5 y no requiere de una alimentación adicional ni fuente de poder certificada. Si recomiendo mucho esta tarjeta gráfica.
Very good graphics card, for basic tasks and medium games, when connected to the VGA port it gives a normal video output, but when connected to the HDMI port, the image is exceeded, it is also a graphics card that includes a DDR5 type ram memory and it does not require an additional power supply or certified power source. Yes, I highly recommend this graphics card.
---


Con respecto a la experiencia en video juegos, solamente he tenido la oportunidad de probarlo en Dayz, y su ejecución es de lo normal, pero aveces se queda lento debido a la lentitud de la memoria ram al sincronizar los mapas del juego, del resto la ejecución es de lo normal, corriendo el juego a unos 40 - 60 Fps.
Regarding the experience in video games, I have only had the opportunity to test it in Dayz, and its execution is normal, but sometimes it is slow due to the slowness of the ram memory when synchronizing the game maps, the rest the execution is normal, running the game at about 40 - 60 Fps.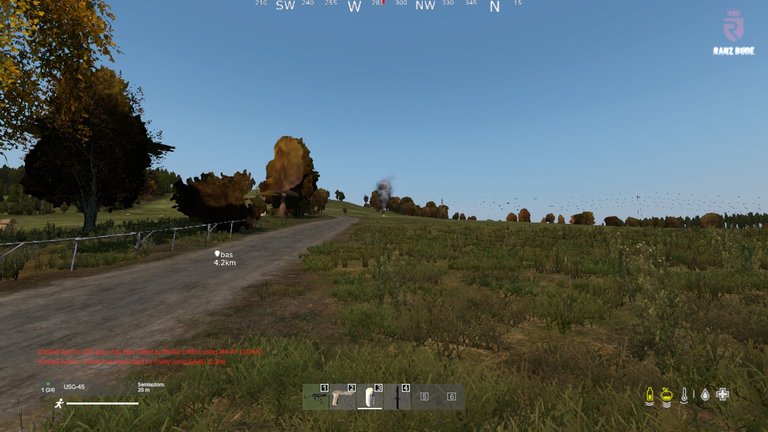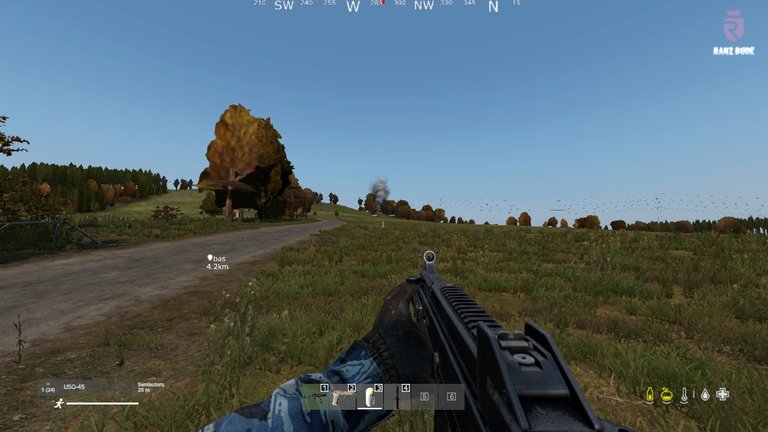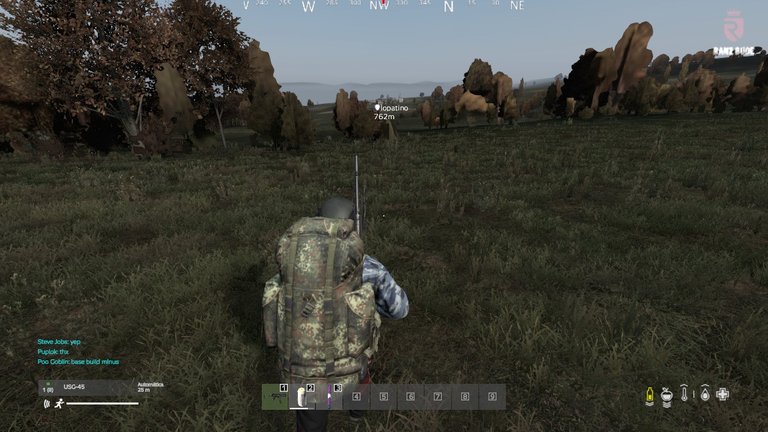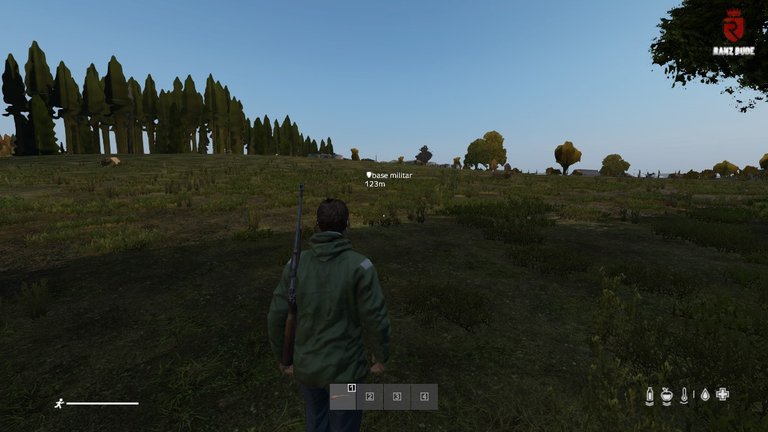 ---


Bueno mis queridos amigos, espero les haya gustado mi publicación y hayan aprendido algo con todo esta teoría, al momento de comprar nuevas piezas de computadora, primero es necesario consultar ante un experto en la materia, espero les haya podido ayudar en algo, si tienen alguna duda con respecto a su PC, no duden en consultar conmigo, muchas gracias por su atención, nos vemos en la próxima publicación, bye!
Well my dear friends, I hope you liked my publication and have learned something with all this theory, when buying new computer parts, first it is necessary to consult an expert in the field, I hope I have been able to help you with something, if you have Any questions regarding your PC, do not hesitate to consult me, thank you very much for your attention, see you in the next publication, bye!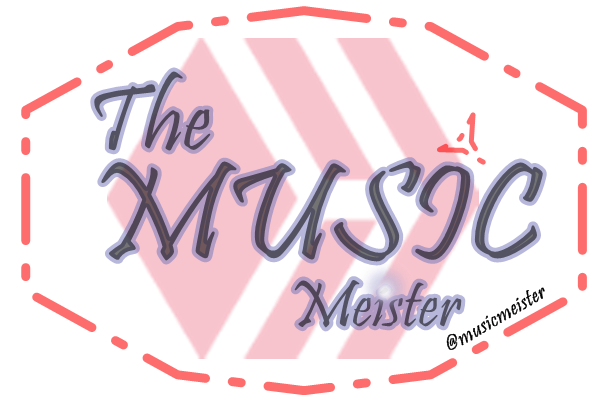 ---
---