What cards are good to invest in for Silver rank? [ENG-ESP]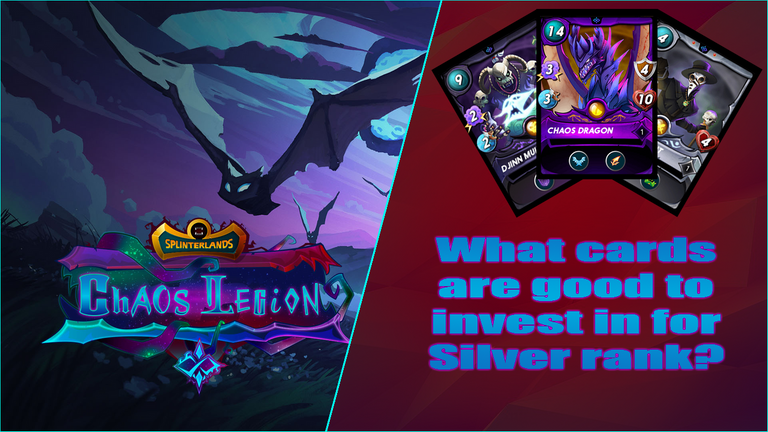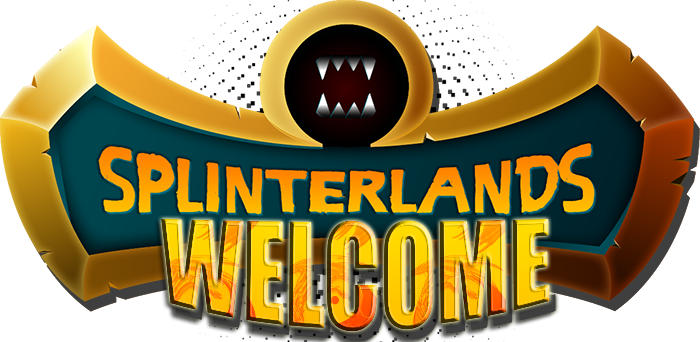 We all know well that farming at Bronze rank is not recommended at all because of the low reward percentage. Unless you can not aspire higher, Silver should be your minimum goal, in Splinterlands you can earn a lot of money but you have to make an effort and also invest, especially invest in improving your deck, and you must do it wisely, otherwise you will be wasting your money. That's why I decided to make this guide with the Chaos Legion cards that for me are worth investing in Silver rank. To make it clear, in this rank the level limit of the cards is 5 for the common, 4 for the rare, 3 for the epic and 2 for the legendary, so you have to check very well the stats of the cards and that's what I have done in this guide for you, so I hope you enjoy it.
What am I basing this analysis on?
Well, on everything, really. The stats and abilities of the cards, the most recurrent rulesets in Silver, their CP value, how they combine with other cards... In short, everything has its function in this analysis. And with this I do not mean that the cards that are not in my top I do not consider them useful, far from it, but it seems to me that they are for more specific situations, according to my criteria, these are the first ones to go for. Anyway, this is not a financial advice but an opinion, any comment you want to make, leave it down there and I will gladly read it.
So... Let's begin!
Sabemos bien que farmear en Bronce no es nada recomendable por el bajo porcentaje de recompensa. Salvo que no puedas aspirar mas alto, Plata debe ser tu objetivo mínimo, en Splinterlands se puede ganar dinero pero hay que esforzarse y también invertir, sobre todo en mejorar tu mazo, y debes hacerlo de forma inteligente, pues si no estaras malgastando tu dinero. Por eso decidi hacer esta guia con las cartas de Chaos Legion que para mi mas valen la pena invertir. Para dejar claro, en Plata el limite de nivel es 5 para las comunes, 4 para las raras, 3 para las épicas y 2 para legendarias, por eso hay que revisar muy bien las estadisticas de las cartas y es lo que he hecho yo en esta guia para ti, asi que espero que la disfrutes.
¿En que me baso para hacer este análisis?
Pues, en todo, la verdad. Las estadísticas y habilidades de las cartas, los rulesets mas recurrentes en Plata, su valor de CP, como se combina con otras cartas... En fin, todo tiene su función dentro de este análisis. Y con esto no quiero decir que las cartas que no están en mi top no las considere útiles ni mucho menos, si no que me parece a mi que son para situaciones mas especificas, según mi criterio, estas son las primeras por las que hay que ir. De igual forma, esto no es un consejo financiero si no una opinión, cualquier comentario que quieras hacer, déjalo allí abajo y lo leeré con gusto.
Asi que...¡Empecemos!


Summoners, of course!
For my taste all the Chaos Legion summoners are very good, but that is not their importance if not that being at level 1 do not allow to summon cards of higher levels, all of them (except the Dragon summoner) are Rare, that means that we can summon them up to a maximum of level 4 and that will be very necessary for them to call the common cards of level 5, which are few but later in the post you will see that they can be very useful. All summoners are between 6 and 4$ per BCX, except the Dragon type which is worth 36$. Raising them to level 4 requires 25 cards so it is by far the most expensive set to get, on average it would be 125$ for the rare summoners and 144$ for the Dragon summoner.
Having all summoners at the maximum level for Silver can now cost you between $700 and $800. This is quite high, so it is recommended for players who don't want to or can't bet that high, to specialize in at least 2 of them.
¡Invocadores, por supuesto!
Para mi todos los invocadores de Chaos Legion son buenos, pero esa no es su importancia si no que estando en nivel 1 no permiten invocar cartas de niveles mayores, todos ellos (excepto el invocador Dragon) son Raros, eso quiere decir que podemos invocarlos hasta un maximo de nivel 4 y que sera muy necesario para que estos puedan llamar a las cartas comunes de nivel 5, que son pocas pero que mas adelante en el post veras que pueden ser de mucha utilidad. Todos los invocadores estan entre 6 y 4$ por BCX, salvo el tipo Dragon que vale 36$. Subirlos a nivel 4 requiere 25 cartas por lo que de lejos es el set mas caro de conseguir, en promedio serian 125$ para los invocadores raros y 144$ para el invocador Dragon.
Todos los invocadores al nivel máximo para Plata puede costarte ahora entre 700-800$. Una cifra alta, así que lo recomendable para jugadores que no quieren o no pueden apostar tan alto, es que se centren en al menos 1 o 2.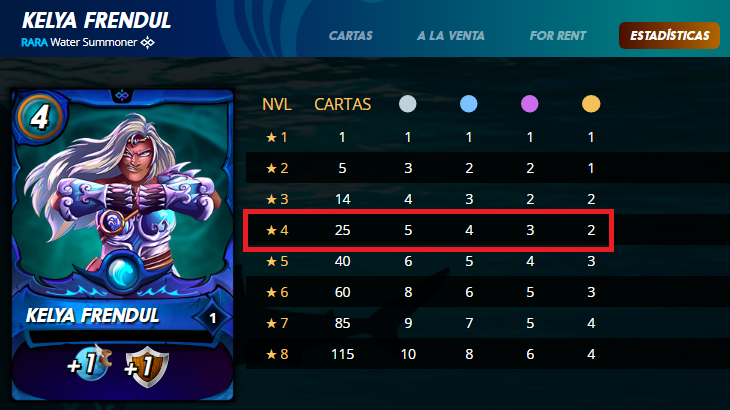 Common Cards:
Blinding Reflector.
This card is a perfect mini tank to fight against magic in low mana battles, at first glance it may seem like another card of the bunch but in practice it is not so, now you see a lot of magic with Obsidian and this card can be of great help, it is also very cheap, take it to level 5 will cost about 5.4$.

Cartas Comunes:
Blinding Reflector.
Esta carta es un mini tanque perfecto para luchar contra magia en batallas de poco mana, a primera vista puede parecer una carta simple pero en la practica no es asi, se ve mucha magia con Obsidian y esta carta puede ser de gran ayuda, ademas es muy barata, llevarla a nivel 5 te costara alrededor de 5.4$.


Chaos Knight.
This card at level 5 learns one of the new skills, Giant Killer, in battles with high mana can be a terror for the opponent, we are talking about 6 points of damage per attack, for a card that has shield as its first skill, that is to say, it will hit a lot and will hold a lot. Upgrading it to level 5 will cost you around 6.5$.
Chaos Knight.
Esta carta en nivel 5 aprende la nueva habilidad Giant Killer, en batallas con mana alto puede ser un terror para el oponente, estamos hablando de 6 puntos de daño por ataque, para una carta que tiene escudo como primera habilidad, es decir pegara mucho y aguantara mucho. Subirla a nivel 5 te costara alrededor de 6.5$.


disintegrator.
Already from level 1 this card is quite useful for its Demoralize ability and for being Neutral, but at level 5 it learns Trample and with the Stampede ruleset, this card can be a beast. to take it to level 5 it costs around $10.2
disintegrator.
Ya desde nivel 1 esta carta es bastante útil por su habilidad Desmoralizar y por ser Neutral, pero en nivel 5 aprende Pisotear y con el ruleset de Estampida, esta carta puede ser una bestia. llevarla a nivel 5 cuesta alrededor de 10.2$


Riftwing.
At level 5 he learns a new ability that makes enemies suffer damage if they miss an attack and if you add 4 points of speed and the ability to fly, he becomes a card that has to be in your deck. It costs around 10.38$ to upgrade it to level 5.
Riftwing.
En nivel 5 aprende una habilidad que hace que los enemigos sufran daño si le fallan un ataque y si a eso le sumas 4 puntos de velocidad y la habilidad Volar, se convierte en una carta que tiene que estar en tu mazo. Cuesta alrededor de 10.38$ subirla a nivel 5.


Deeplurker.
This card is one of my favorites, at level 5 it has 4 attack points, 4 speed points and 7 life points, along with its opportunism ability. Added to this, it combines perfectly with the summoner of your edition, which gives you shield and speed, no doubt it will make you win many games, raising it to level 5 will cost you about 14$.
Deeplurker.
Esta carta es de mis favoritas, en nivel 5 tiene 4 puntos de ataque, 4 de velocidad y 7 puntos de vida, junto a su habilidad oportunismo. Sumado a esto, se combina perfecto con el invocador de su edicion, que le da escudo y velocidad, sin duda te hara ganar muchas partidas, subirlo a nivel 5 te costara unos 14$.


Supply Runner.
Neutral cards are always very useful but this one is one level higher, at level 5 it increases the speed of your monsters, imagine this card combined with Kelya... you can make a festival of misses with your opponent. Upgrading it to level 5 costs about 15.5$.
Supply Runner.
Las cartas neutrales siempre son muy útiles pero esta esta a un nivel mas arriba, en nivel 5 aumenta la velocidad de tus monstruos, imagínate esta carta combinada con Kelya... puedes hacer un festival de misses con tu oponente. Subirla a nivel 5 cuesta unos 15.5$.


Goblin Psychic.
This monster is very useful for the ground magic set and at level 4 it learns Affliction, that is to say it heals your monsters and doesn't let the opponent heal himself, that detail can be the difference in a magic vs magic battle, for example, where you can heal your cards and the opponent can't. It is the most expensive of the commons to upgrade, about $27, but believe me it will be worth it.
Goblin Psychic.
Este monstruo es muy útil para el set mágico de tierra y en nivel 4 aprende Aflicción, es decir cura a tus monstruos y no deja que el oponente se cure a si mismo, ese detalle puede ser la diferencia en una batalla de magia vs magia, por ejemplo, en la que tu puedas curar a tus cartas y el oponente no. Es la mas cara de subir de las comunes, cerca de 27$, pero créeme que valdrá la pena.


If you have paid attention so far you will have noticed that having this complete set in maximum Silver rank costs about 900$, if you can invest like that, great and if not and besides that reading this discourages you let me tell you my friend, you should stop playing then, you can always start from time to time, analyze your game and what are the cards that work best for you and go for them little by little. The great players of this game like @clove71 did not build their decks in just a couple of days, and wanting to demand that we can, is simply wrong, so take it easy, analyze every step you take before investing, if you do it right, you will make a good profit.
Si pusiste atención hasta ahora habrás notado que tener este set completo en rango Plata cuesta cerca de 900$, si puedes invertir así, magnifico y si no y además de eso leer esto te desanima déjame decirte, amigo, que deberías dejar de jugar, siempre puedes comenzar de tanto en tanto, analiza tu juego y cuales son las cartas que mas te sirven y ve por ellas poco a poco. Los grandes jugadores de este juego como @clove71 no construyeron sus mazos en solo un par de dias, y querer exigir que nosotros si podamos, es simplemente incorrecto, así que tómalo con calma, analiza cada paso que das antes de invertir, que si lo haces bien, vas a sacar una buena ganancia.


Rare Cards:
Angelic Mandarin.
Rare water cards become very powerful for the most part when you reach level 4, this one in particular apart from doing ranged damage, heals cards in the second row, keeping your monsters alive is important. Taking it to level 4 will cost you about 12$.

Cartas Raras:
Angelic Mandarin.
Las cartas raras de agua se vuelven muy potentes en su mayoria al llegar a nivel 4, esta en especial aparte de hacer daño a distancia, cura cartas de la segunda fila, mantener vivos a tus monstruos es importante. Llevarla a nivel 4 te costará unos 12$.


Diemonshark.
This card can win you an entire game by itself. At level 4 it increases its attack and speed when it takes damage, and if it kills an enemy it attacks again, and if the Stampede ruleset is active, it can kill all the enemy's monsters in one turn, and all this for only 15$ approximately.
Diemonshark.
Esta carta puede ganar una partida sola. En nivel 4 aumenta su ataque y su velocidad cuando recibe daño, y si mata a un enemigo vuelve a atacar, y si el ruleset de Estampida esta activa, puede matar a todos los monstruos del enemigo en un turno, y todo esto por solo 15$ aproximadamente.


Mycelic Slipspawn.
The new ability this card learns at level 4 makes it perfect for high mana battles where cards with a lot of attack are sure to come out to the field, that way it becomes an excellent decoy for your other magic cards to make a mess in the opponent's field, raising it to level four costs around $18.
Mycelic Slipspawn.
La habilidad que aprende esta carta en nivel 4 la hace perfecta para batallas de alto mana donde seguro saldrán cartas con mucho ataque, se convierte en un señuelo excelente para que tus cartas mágicas hagan un desastre en el campo oponente, subirla de nivel cuesta alrededor de 18$.


Regal Peryton.
He already has the Flying ability from level 1, but at level 4 he has two magic attack points and a speed of 6, he will dodge many attacks and will do a lot of damage because of the increased magic attack of his summoner.
Regal Peryton.
Ya tiene la habilidad Volar desde nivel 1, pero en nivel 4 tiene dos puntos de ataque magico y una velocidad de 6, va a esquivar muchos ataques y hara mucho daño por el aumento de ataque magico de su invocador.


Tenyii Striker.
How great this card could have been if there hadn't been nerfs to itself and its summoner, Tarsa, is something I'll always miss, but that doesn't stop it from being great. At level 4 she learns Dodge and has Sneak from level 1, she will dodge a lot of attacks and will do a lot of damage to the second enemy line. Upgrading it will cost around 25$.
Tenyii Striker.
Lo bestial que esta carta pudo ser si no hubiesen habido nerfeos a si misma como a su invocador, Tarsa, es algo que siempre voy a extrañar, pero no por eso dejo de ser buenísima. En nivel 4 aprende Esquivar y tiene Escabullirse desde el nivel 1, va esquivar muchos ataques y hara mucho daño a la segunda linea enemiga. Subirlo costara alrededor de 25$.



Epic Cards:
Insidious Warlock.
I'm not a fan of the Recharge ability, but this card at level 3 puts you 6 magic damage every time it attacks... and that for only $10 seems like a good investment when combined with Chaos Legion's death summoner.

Cartas Epicas:
Insidious Warlock.
Yo no soy fan de la habilidad Recarga, pero esta carta a nivel 3 te mete 6 de daño mágico cada vez que ataca... y eso por solo 10$ me parece una buena inversión cuando se combina con el summoner de muerte de Chaos Legion.


Forgotten One.
Her stats don't change much but she learns a new ability at level 3 that makes her a perfect card for poison battles, because apart from being immune to poison, you place her in last position and if she takes damage, she can return that damage to the opponent. Taking it to level 3 right now costs around 40$.
Forgotten One.
Sus estadísticas no cambian mucho pero aprende una nueva habilidad en nivel 3 que la hace una carta perfecta para batallas con veneno, porque aparte de ser inmune a este, la colocas en ultima posición y si recibe daño, puede devolverle ese daño al oponente. Llevarlo a nivel 3 cuesta ahora mismo alrededor de 40$.


Grund.
If this card is already very good at level 1, at level 3 it has more life and more attack, 8 attack points per turn, in battles where melee monsters can attack from anywhere, this card shines with its own light. Upgrading it costs about 70$.
Grund.
De por si esta carta es buenísima en nivel 1, en nivel 3 tiene mas vida y mas ataque, 8 puntos de ataque por turno, en batallas donde los monstruos melee pueden atacar siempre, esta brilla mucho. Subirla cuesta cerca de 70$.



Legendary Cards:
Desert Dragon.
I want to make a special mention to this card because I think it is in the top 3 of the best I'm showing, its 5 attack points plus its 2 abilities make it a beast to take down enemy cards and all that for about 40$.

Cartas Legendarias:
Desert Dragon.
Quiero hacer mención especial a esta carta porque me parece que esta en el top 3 de las mejores que mostré, 5 puntos de ataque mas 2 habilidades la hacen una bestialidad para bajarse enemigos y todo eso por unos 40$.


Legionnaire Alvar.
This card is the perfect counter for Chaos Dragon, but other than that it's still great to use as a tank against magic, and being neutral, it works with anyone, this card is brutal, upgrading it costs about 50$.
Legionnaire Alvar.
Esta carta es el counter perfecto para el Chaos Dragon, pero fuera de eso sigue siendo buenísima para usar como tanque contra magia, y siendo neutral, te funciona con cualquiera, es brutal esta carta, subirla cuesta cerca de 50$.


Adelade Brightwing.
This card flies, that makes it good for battles with Earthquake, besides that it repairs armor every turn and at level 2 it learns Resurrect, it is the perfect support. Upgrading it costs around 60$.
Adelade Brightwing.
Esta carta vuela, eso la hace buena para batallas con Terremoto, aparte de eso repara armadura en cada turno y en nivel 2 aprende Resurrect, es el apoyo perfecto. Subirla cuesta cerca a los 60$.


Djinn Muirat.
In design it is my favorite card of Chaos Legion, but not for that reason it is here, but for those abilities that it has, it is a brutal counter for magic when combined with the death summoner of CL and with its second ability, it can get down very fast to cards like Chaos Dragon, Kralus or Kron.
Djinn Muirat.
En diseño es mi carta favorita de Chaos Legion, pero no por eso esta aqui, si no por esas habilidades que tiene, es un counter brutal para magia cuando se combina con el summoner de muerte de CL y con su segunda habilidad, puede bajarse muy rapido a cartas como el Chaos Dragon, Kralus o Kron.


River Hellondale.
This card has to be yes or yes in a Chaos Legion water deck, but at level 2, which is where it becomes a really important piece because it increases the Melee attack that comes powerful in Chaos Legion water cards, raise it level will cost about $ 60.
River Hellondale.
Esta carta tiene que estar si o si en un mazo de agua de Chaos Legion, pero en nivel 2, que es donde se convierte en una pieza realmente importante porque aumenta el ataque Melee que viene potente en las cartas de agua de Chaos Legion, subirla costara unos 60$.


Chaos Dragon.
This letter is a savagery, so directly, it is very broken. At level 2 his statistics do not increase but he learns Blast, we are talking about a card that will do 3 damage per turn and 2 to its neighbors randomly, each turn, and that also flies ... The dragon summoner lowers the speed of the opponents That enhances this card even more, in short, it is one of the strongest cards in the entire game and obviously it is good to have it. Leveling it up will cost about $ 81.
Chaos Dragon.
Esta carta es un salvajismo, asi directamente, esta muy rota. En nivel 2 sus estadisticas no aumentan pero aprende Blast, hablamos de una carta que hara 3 de daño por turno y 2 a sus adyacentes de forma aleatoria, cada turno, y que ademas vuela... El invocador dragon baja la velocidad de los oponentes, eso potencia aun mas a esta carta, en fin, es de las cartas mas fuertes de todo el juego y obvio es bueno tenerla. Subirla de nivel costara unos 81$.


Doctor Blight.
Once one of my mentors in the game told me that any card that poisons a tank is important in the game, this doctor is great because of his abilities, he does a lot of damage to opponents without participating much in the battle. Level up it is quite expensive, but keep in mind that it is a promo card, about $ 520.
Doctor Blight.
Una de mis mentoras en el juego me dijo que cualquier carta que te envenena a un tanque es importante, este doctor es buenisimo por sus habilidades, hace mucho daño a los oponentes sin participar mucho en la batalla. Subirla es bastante caro, pero hay que tener en cuenta que es una carta promo, cerca de 520$.


So far this is my summary, I want to make it clear that the cards that do not appear here do not seem bad or much less, if not that for me, they work much better in Silver rank, I hope the post is helpful and if they have I invite you to leave an opinion in the comments, if you liked it, vote it and share it so that more people read it, and now, see you later.
Hasta ahora este es mi resumen, quiero dejar claro que las cartas que no aparecen no me parecen malas ni mucho menos, si no que para mi, estas funcionan mejor en Plata, espero que el post les sea de ayuda y si tienen alguna opinion los invito a dejarla en los comentarios, si te gustó votalo y compartelo para que mas gente lo lea, y ahora si, hasta luego.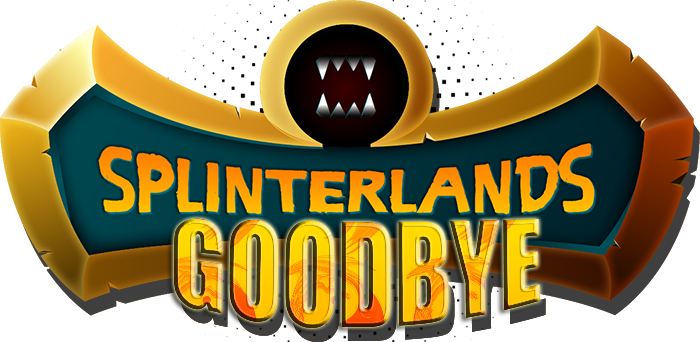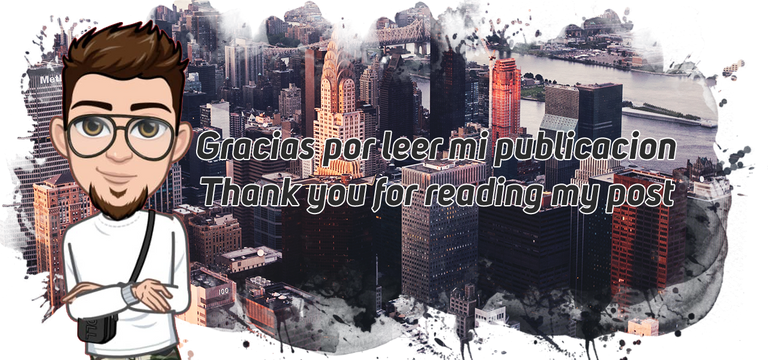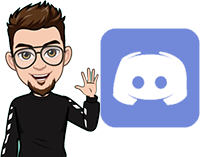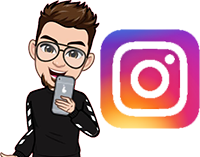 ---
---