Doing The My1440 Interviews Again -- Talking With Chris Scicluna Tomorrow @ 3pm EST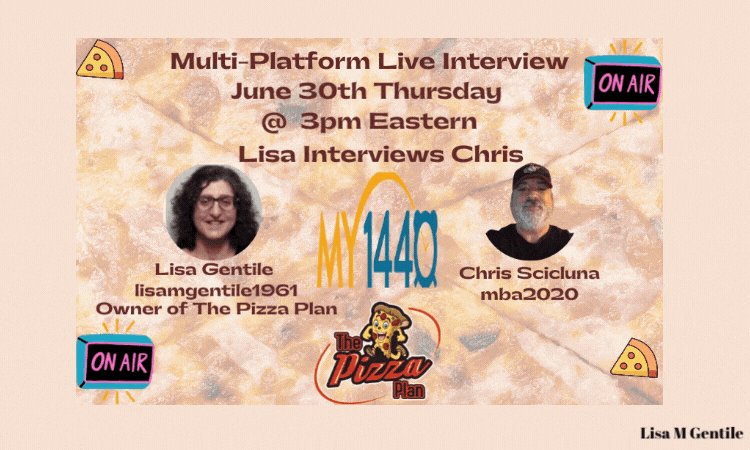 Image created by Chris and Shared with Me!
What Do These Interviews Have to Do With The Pizza Plan?
They are two separate projects but they are both about resource allocation.
The two most important resources are our time and our money.
I've been wanting to reboot the interviews and now seemed like as good a time as any.
You'll hear more tomorrow about how Chris, @mba2020, allocates his 1440.
Join us at 3 pm EST.
I will be using Restream to broadcast on Vimm.tv, my Facebook page, and My YouTube Channel.
See you tomorrow!
P.S. Would love to interview more entrepreneurs. Comment below to join me on a live stream. Or if you've already been interviewed and you would like to update the community on what is new in your business and personal life...
---
---