Enjoy the weekend at home
Hello Hiver Everyone
How are you all today, I hope you are doing well wherever you are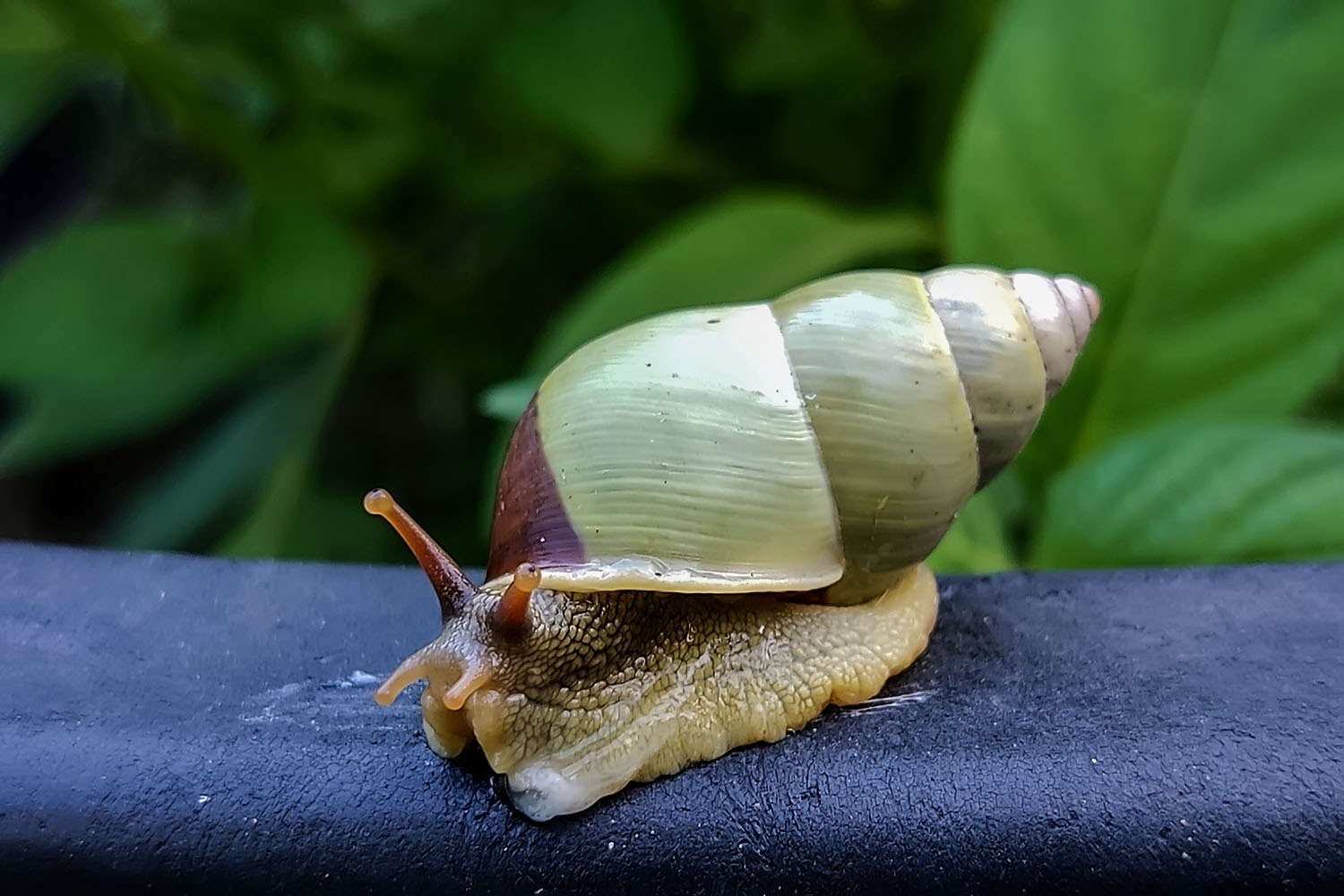 My post this time, I want to tell my activities. Usually every weekend I go out with my wife and two sons. Today I can not take them. Because the weather is very sunny and it is not possible to take them. So, this weekend I'm just at home.
As usual, when I'm at home I always go to the garden beside the house. Yes, to water the wife's plants which are starting to dry out due to the arid weather. I turned on the water pump and started watering all the flowers. Well, at that. I saw a green snail walking on a flower plant belonging to my wife.
Well, I think this is a stroke of luck. Because I don't have to look for the object / subject of my camera lens shot. And at that time, I immediately took my cell phone to take pictures of the snail. I took it from several different angles. This snail can't stay still. He kept walking everywhere.
I also caught it and put it on the edge of the flower pot. After I finished I took the picture. Then I let it go again. I don't want to disturb the snail. Because he also has to live freely. And I didn't hurt him.
Alright, here are some photos of leaf snails that I managed to take with my phone camera. Hope you guys like it.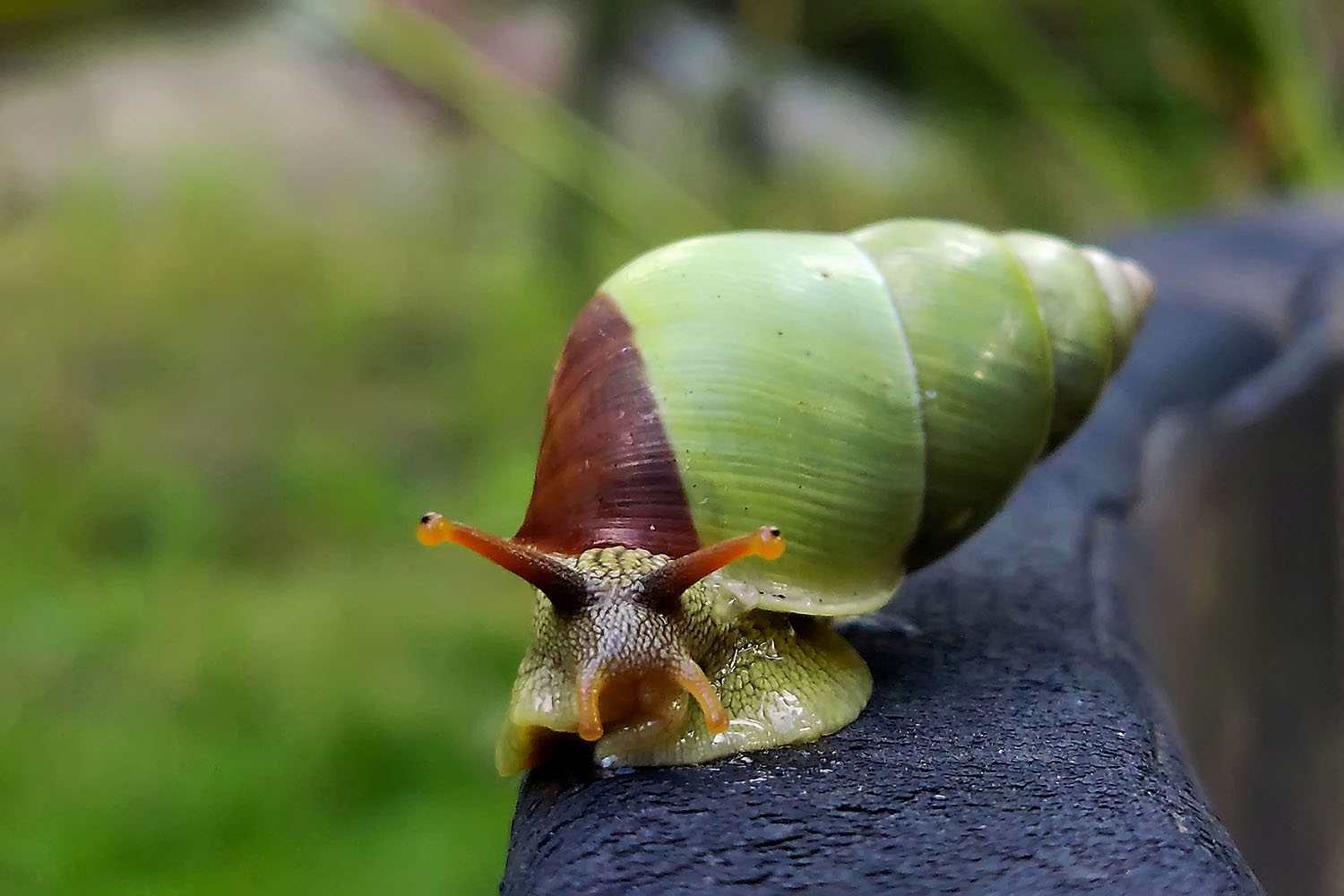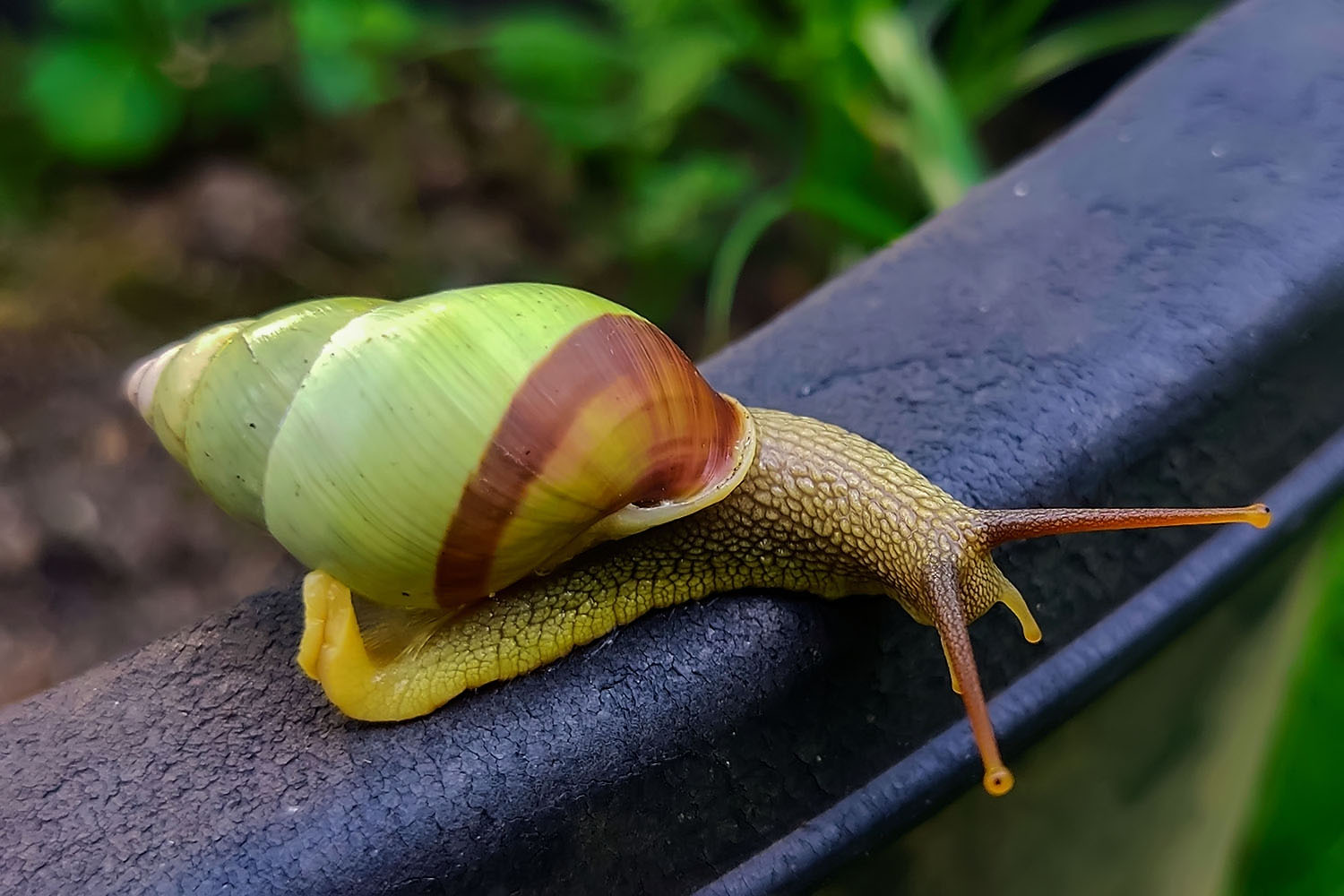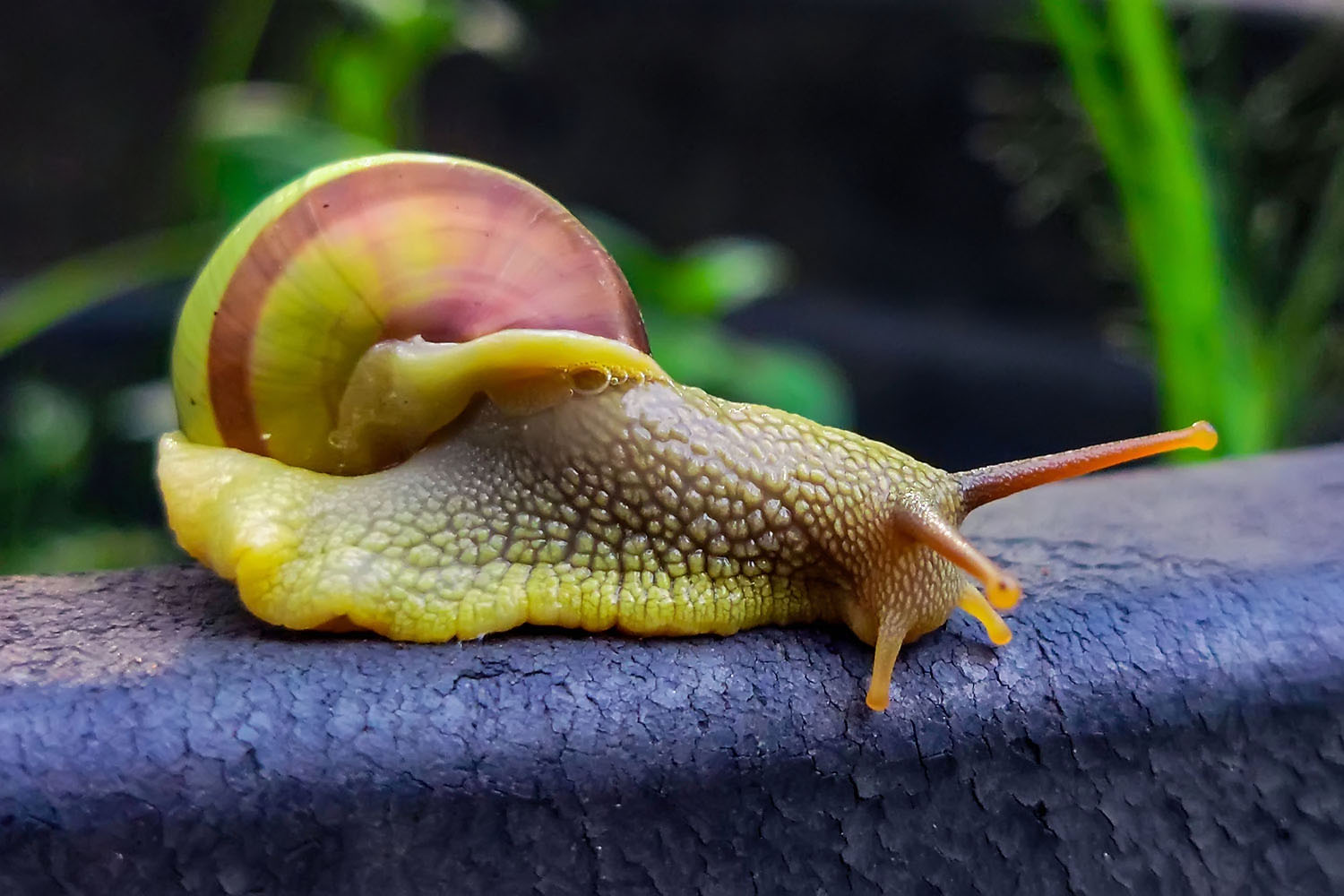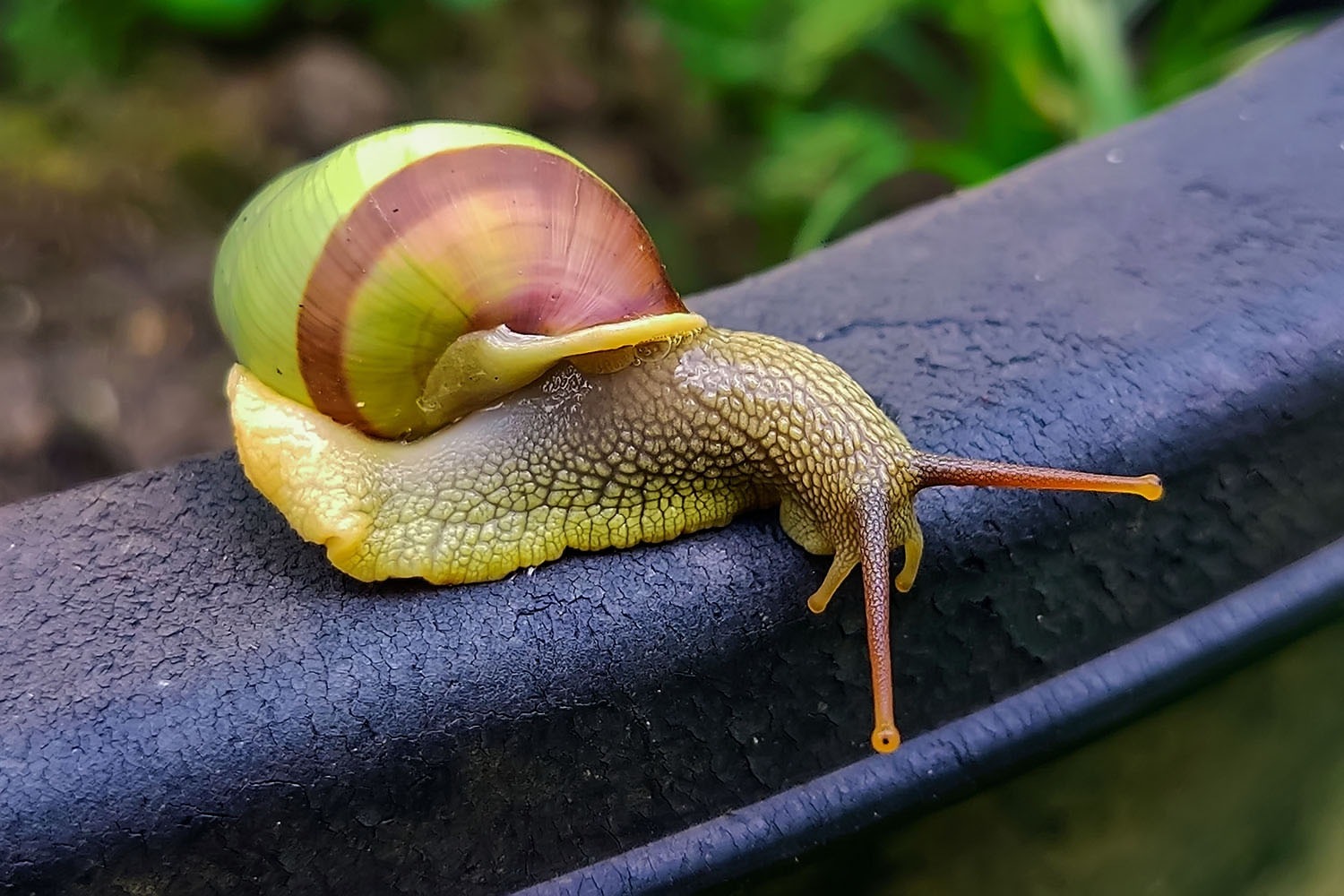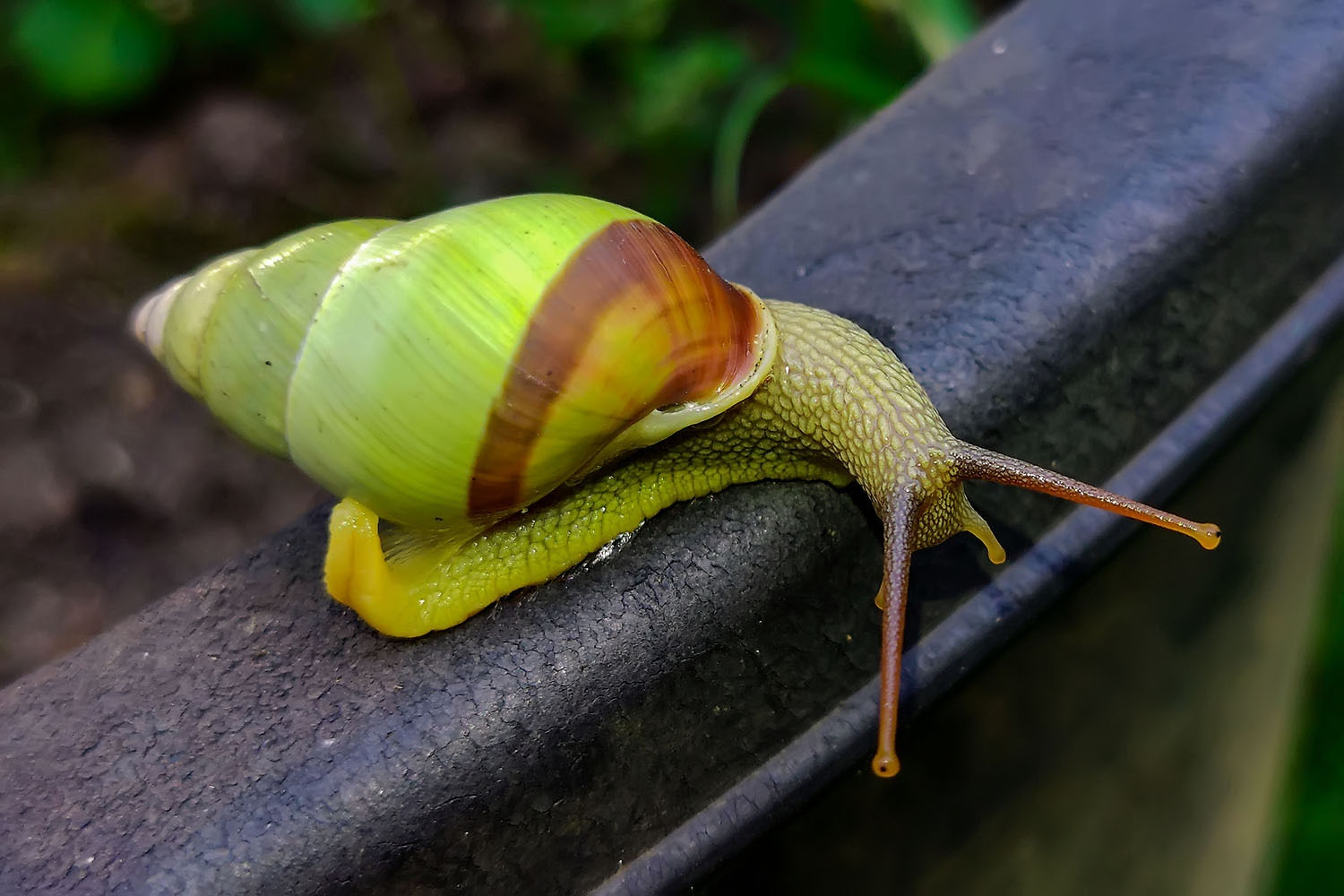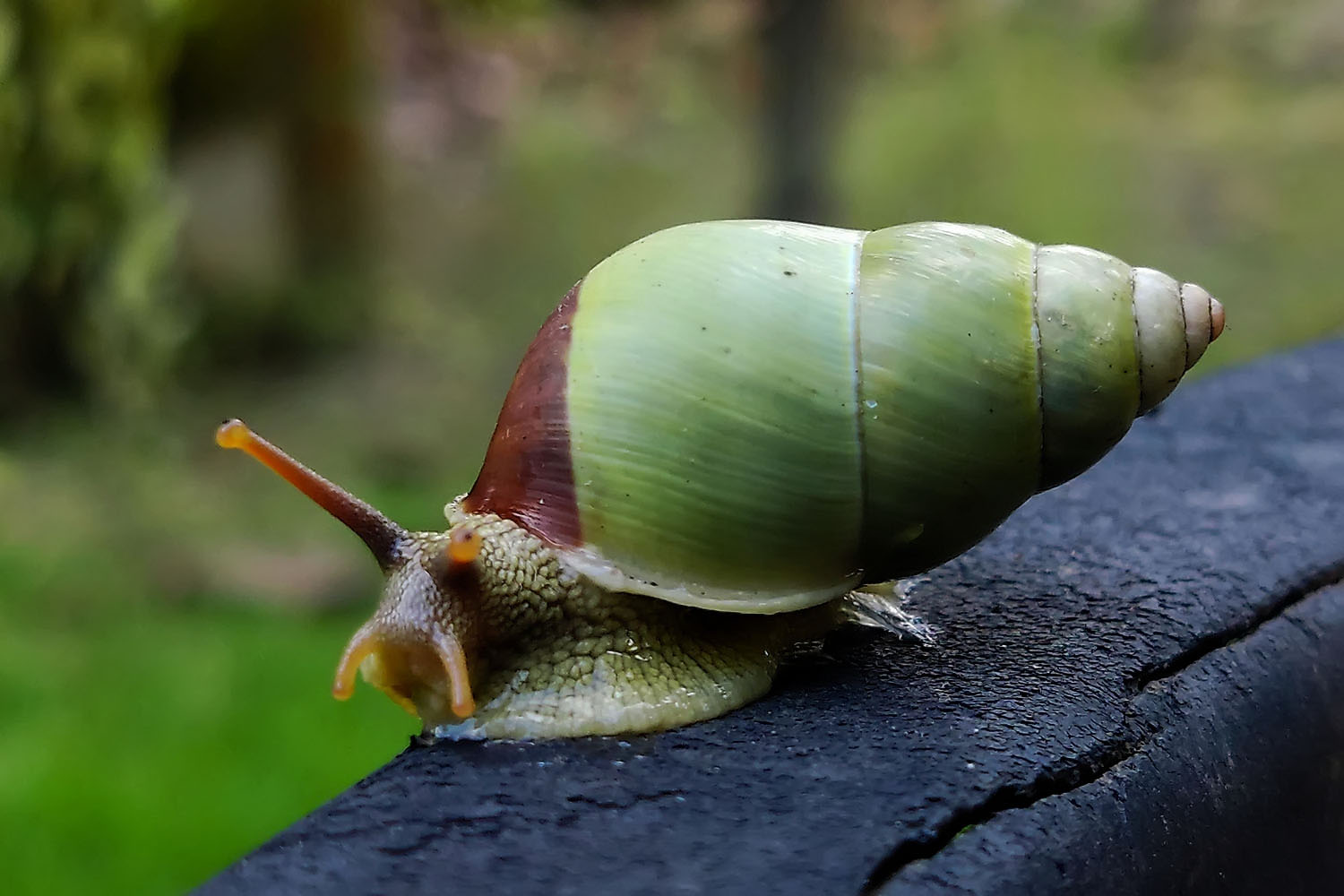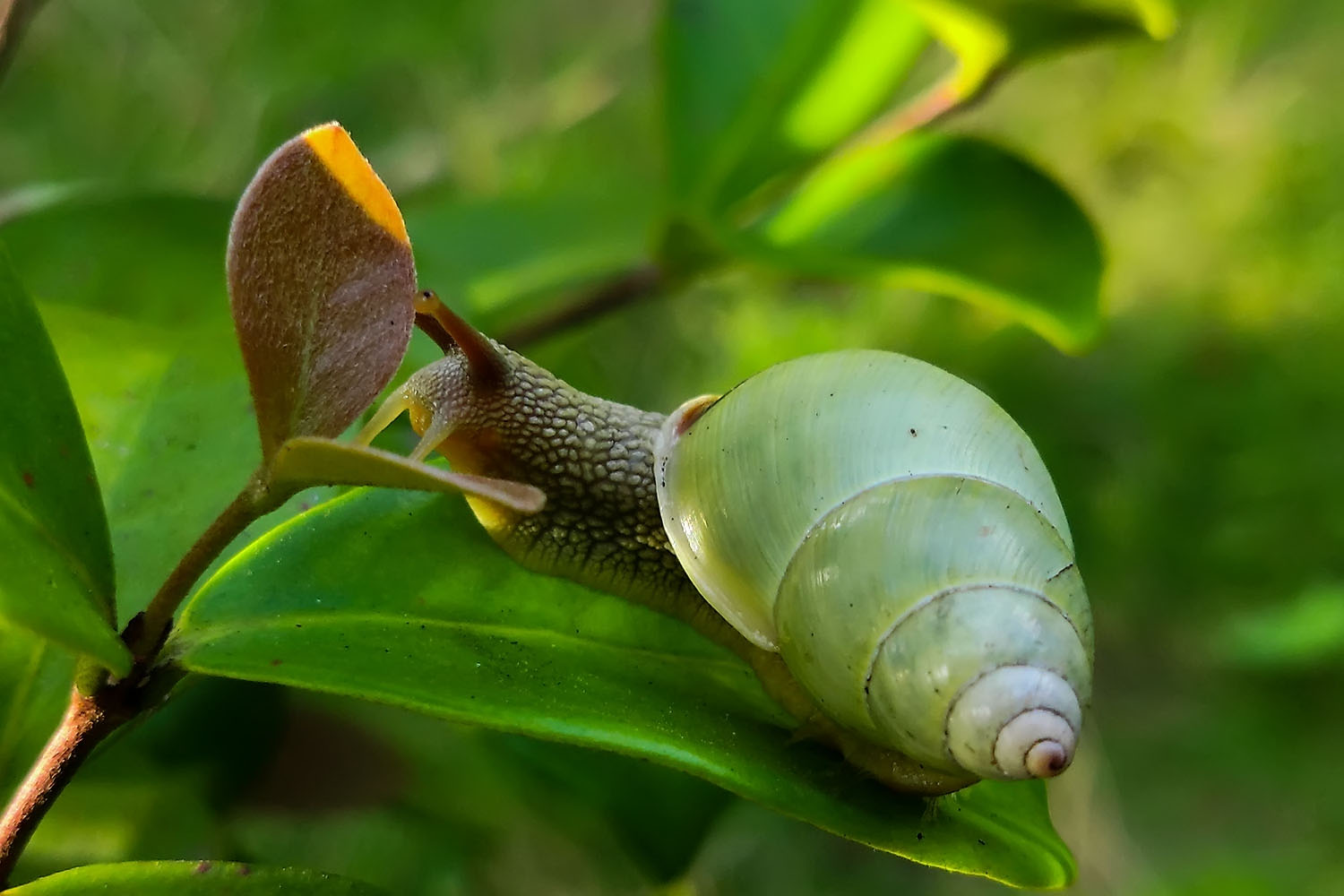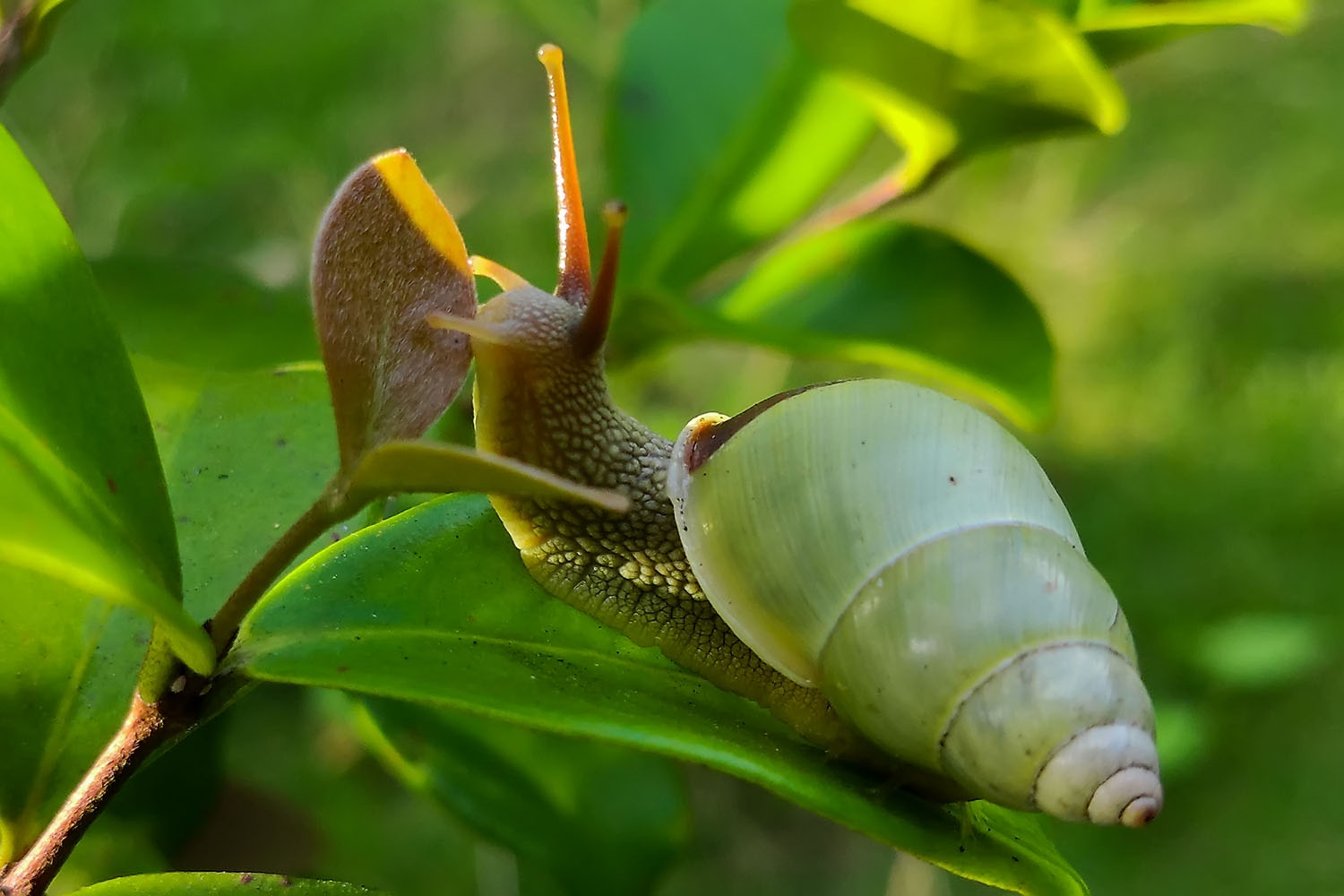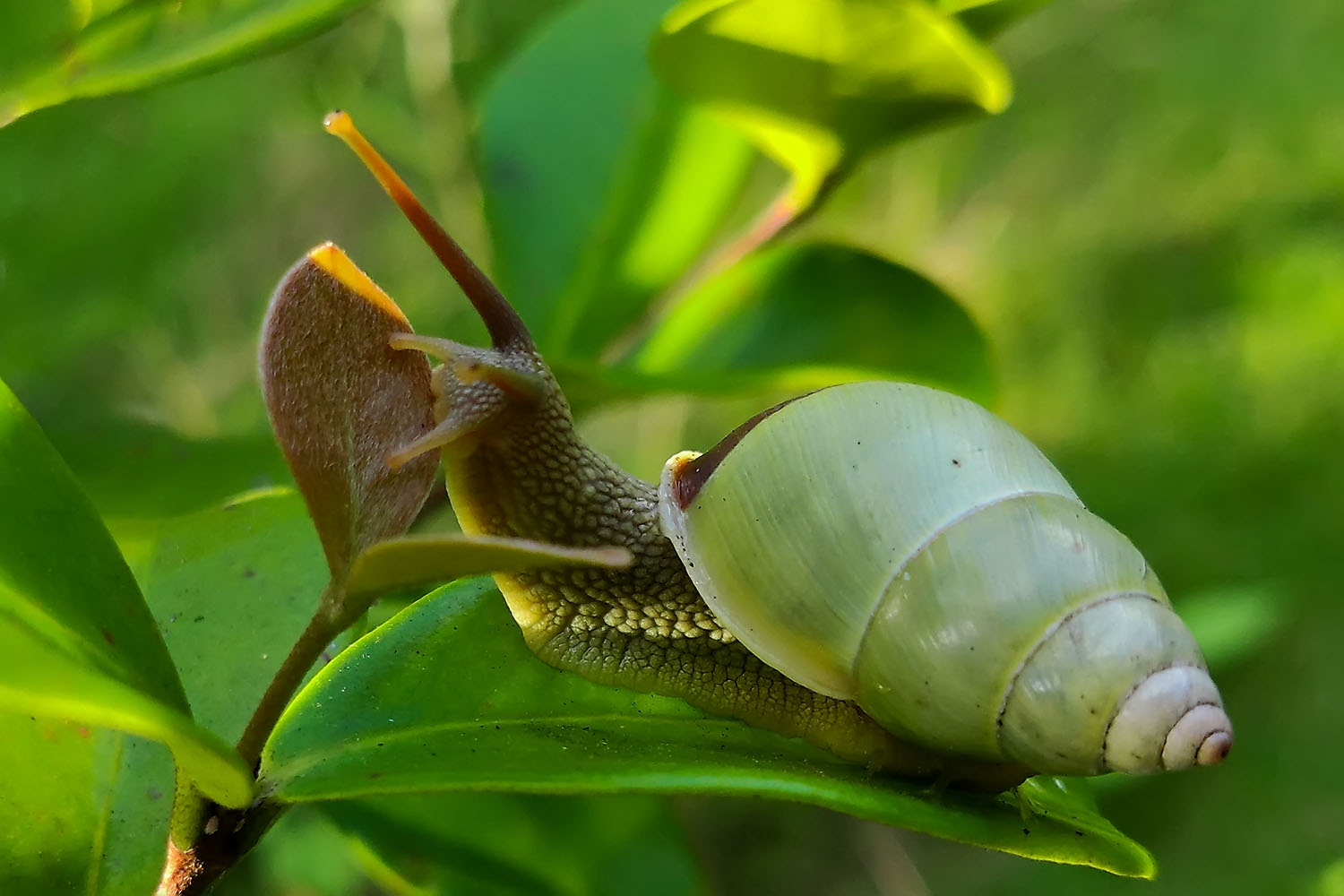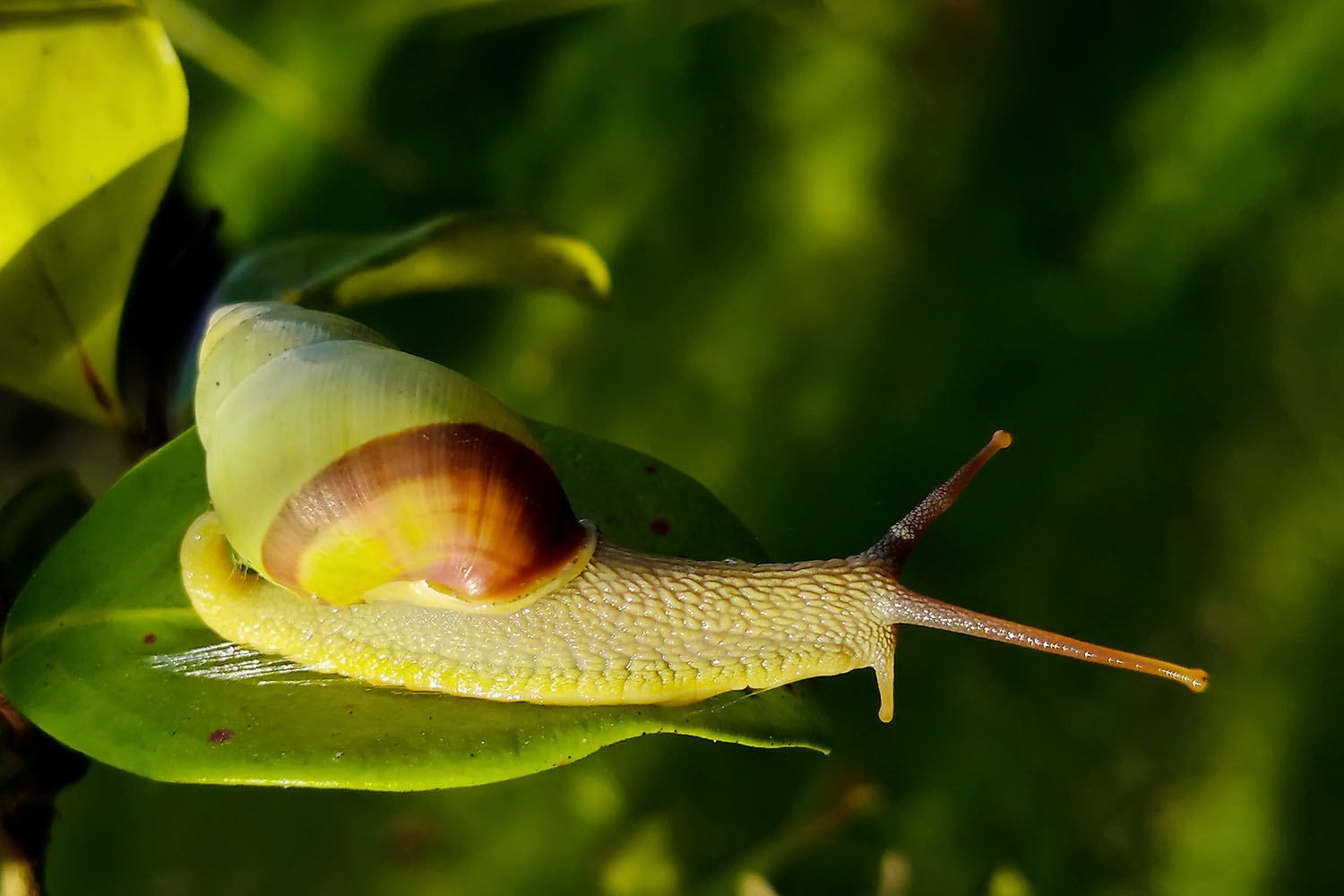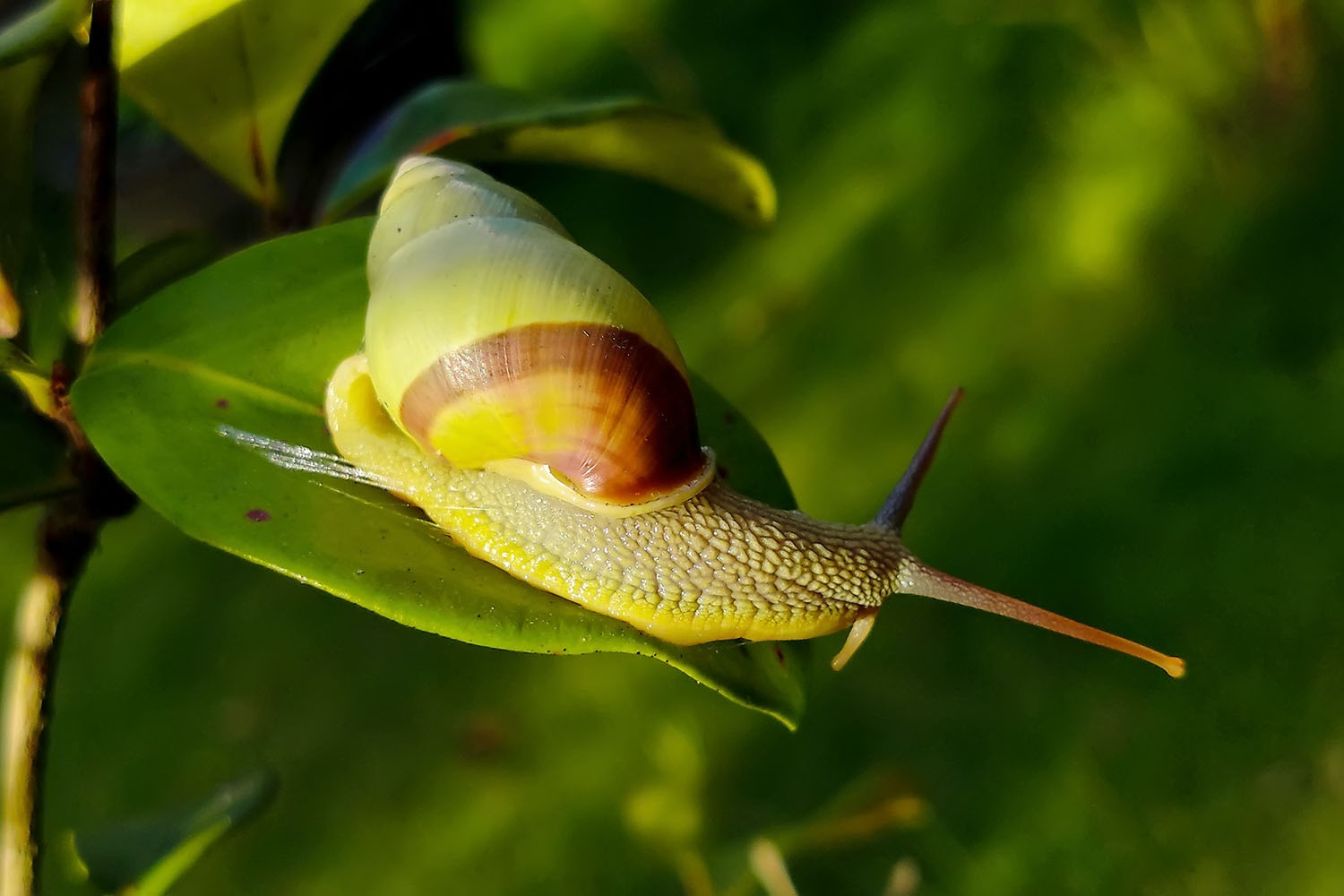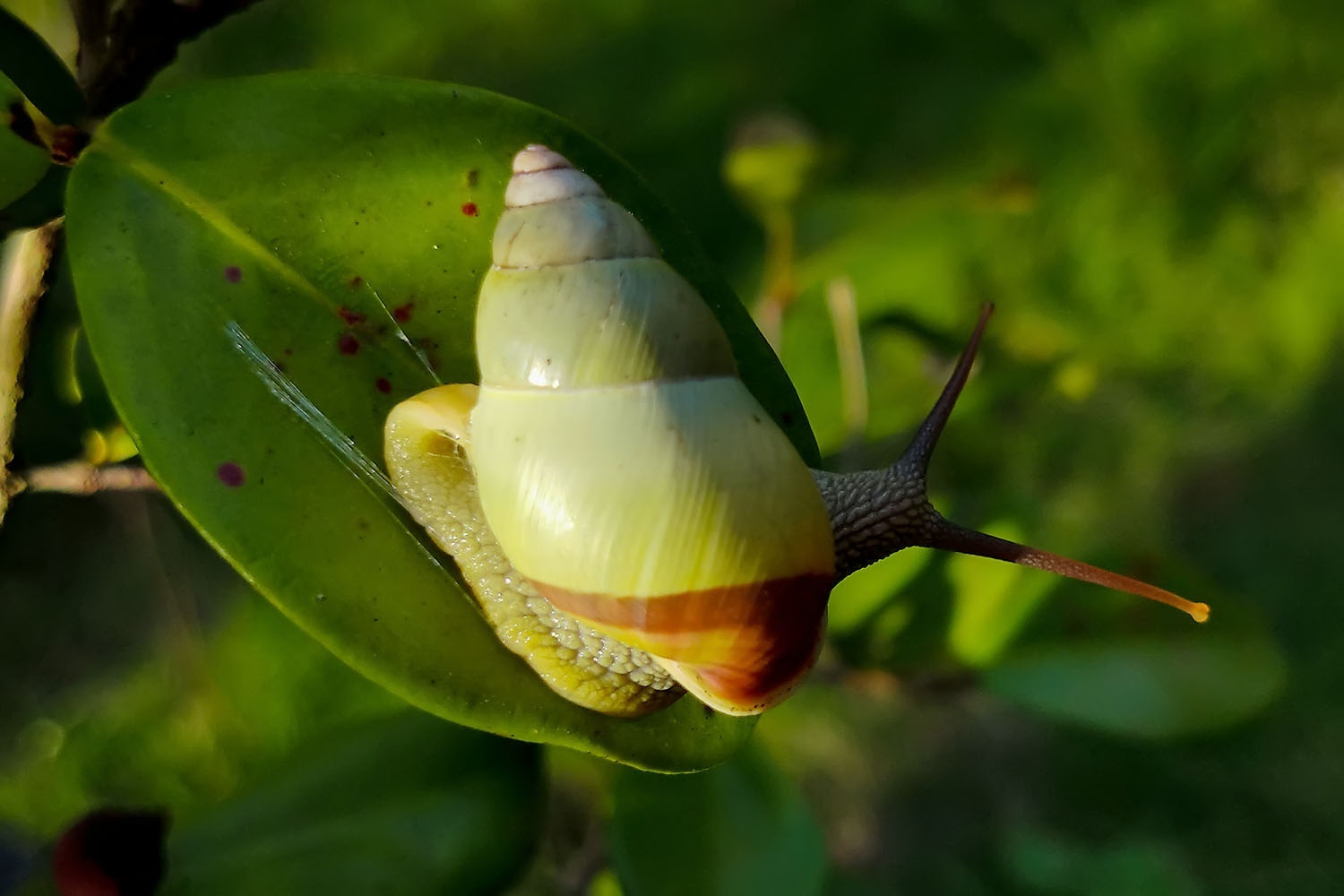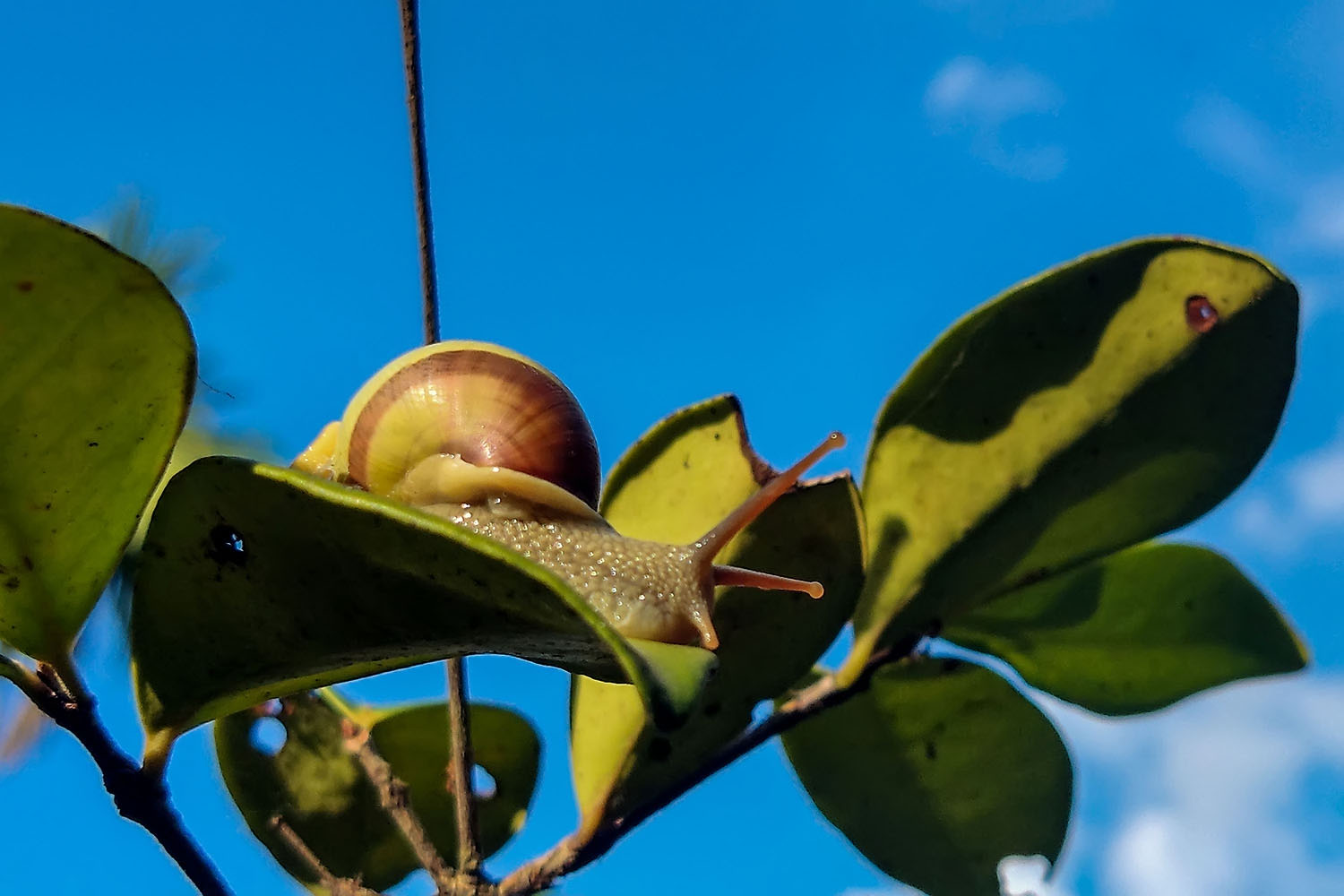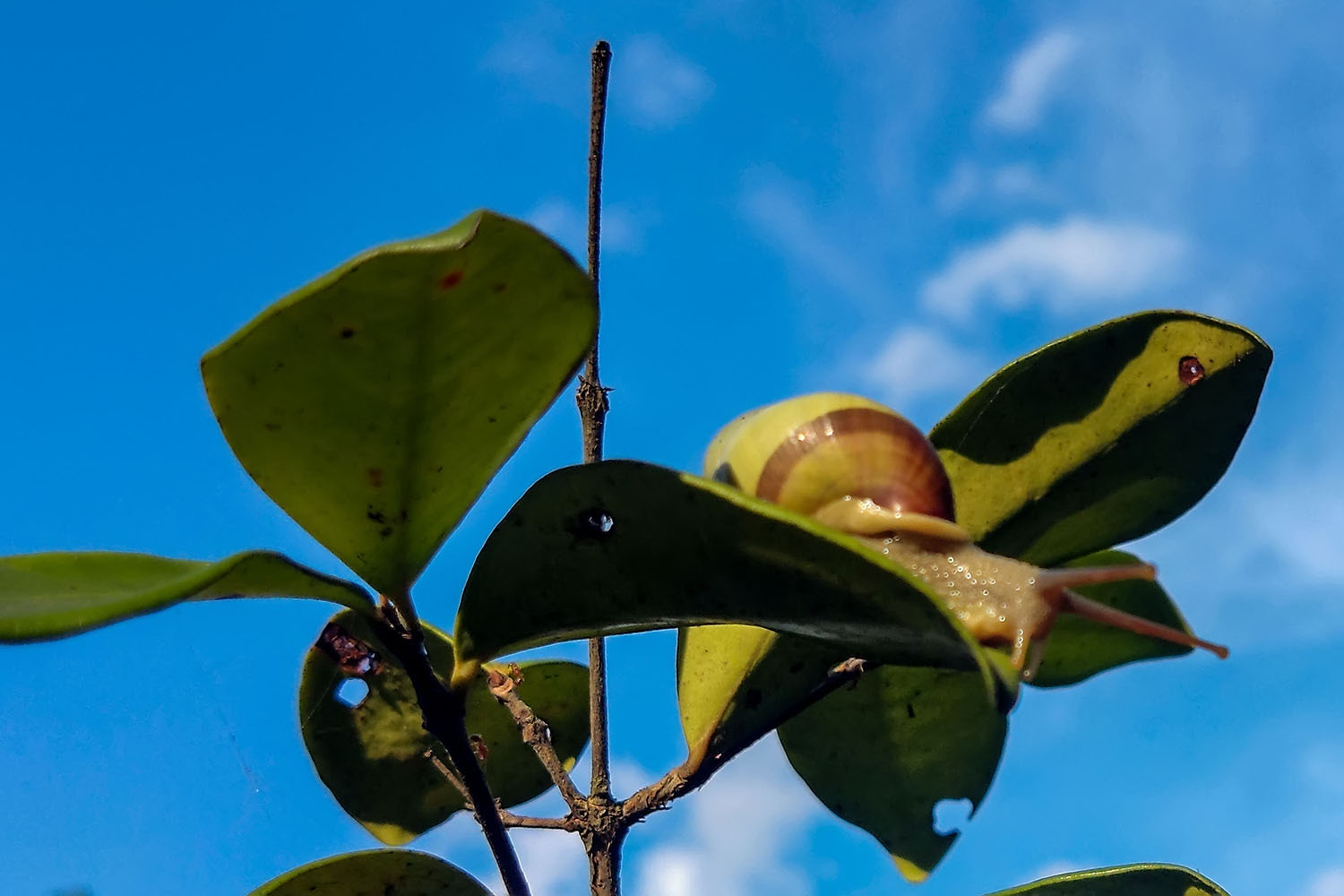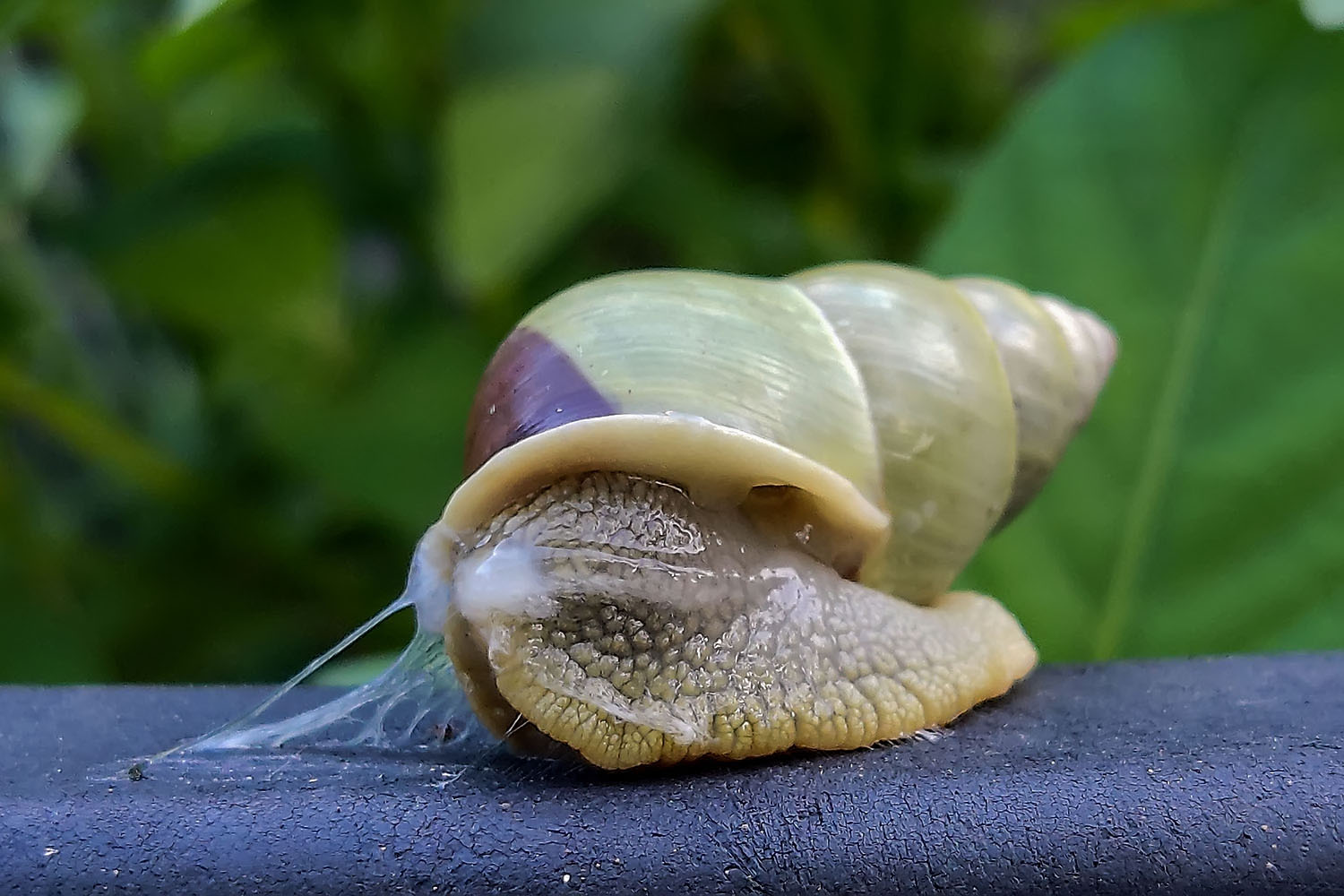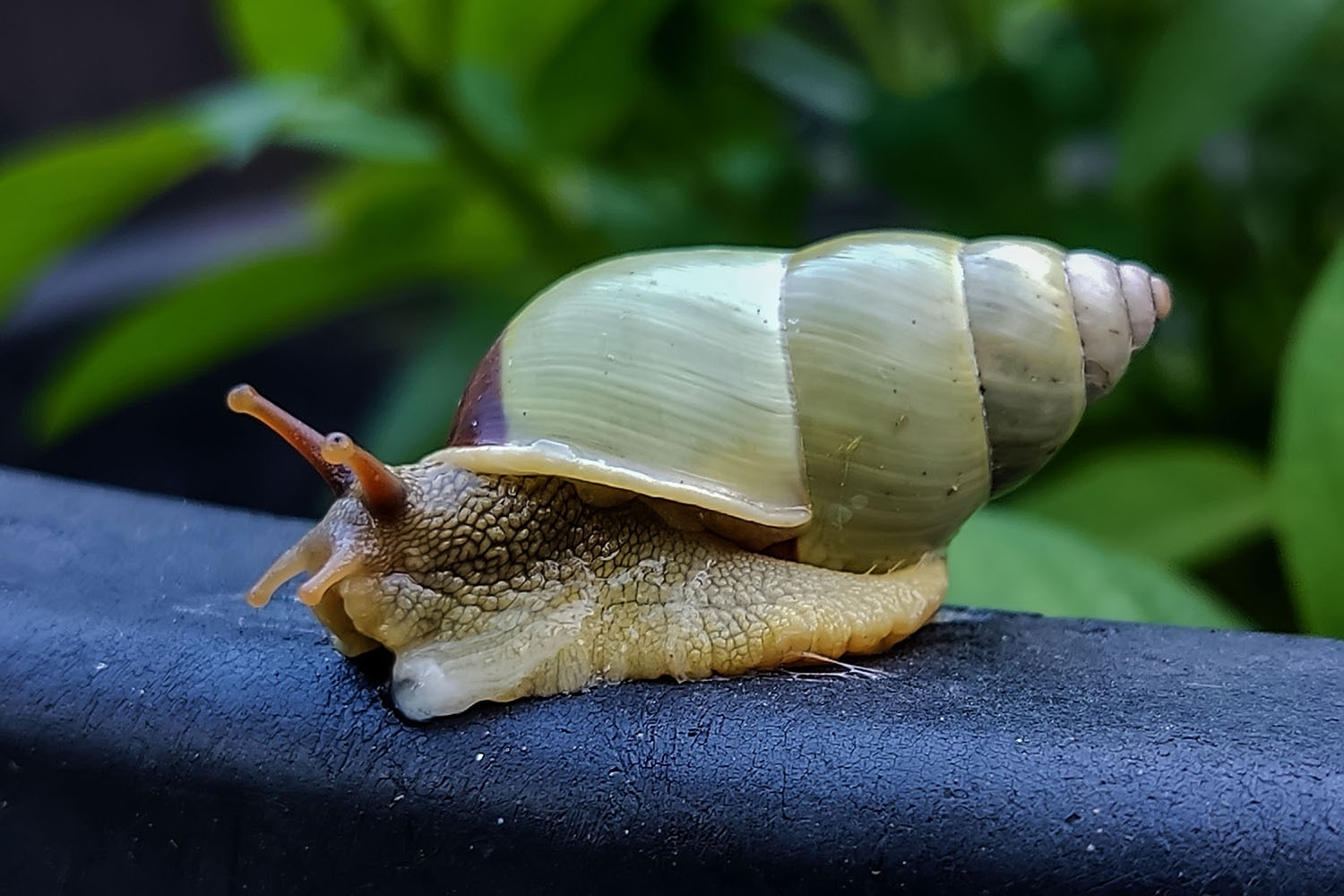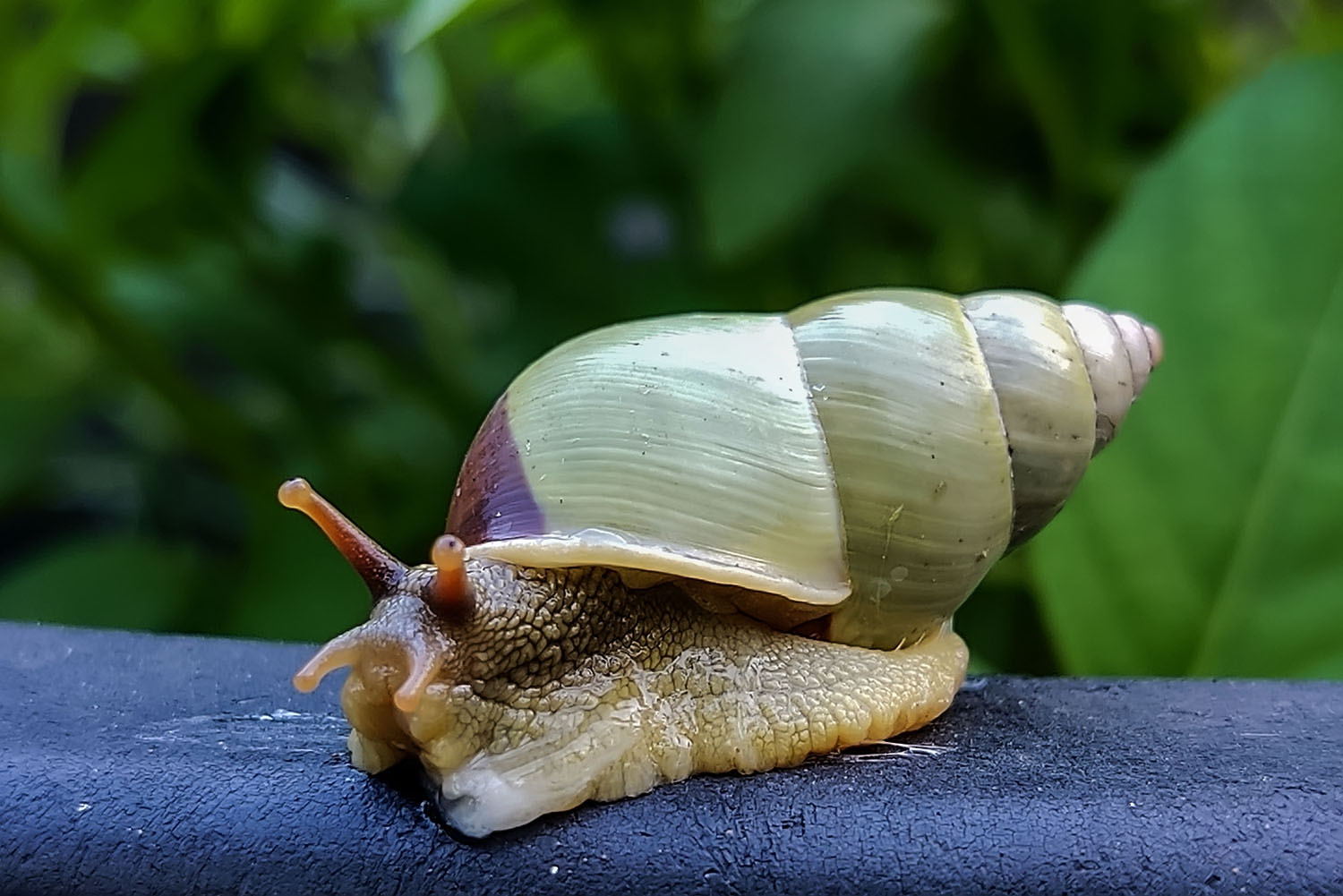 ---
---

THANKS FOR VISIT MY BLOG
All Picture Taken With Poco X3 Pro Camera
BEST REGARDS

---
---