Lightning strikes above my city sky
Hello Hivean in Photography Lover Community
How are you all today, I hope you are doing well wherever you are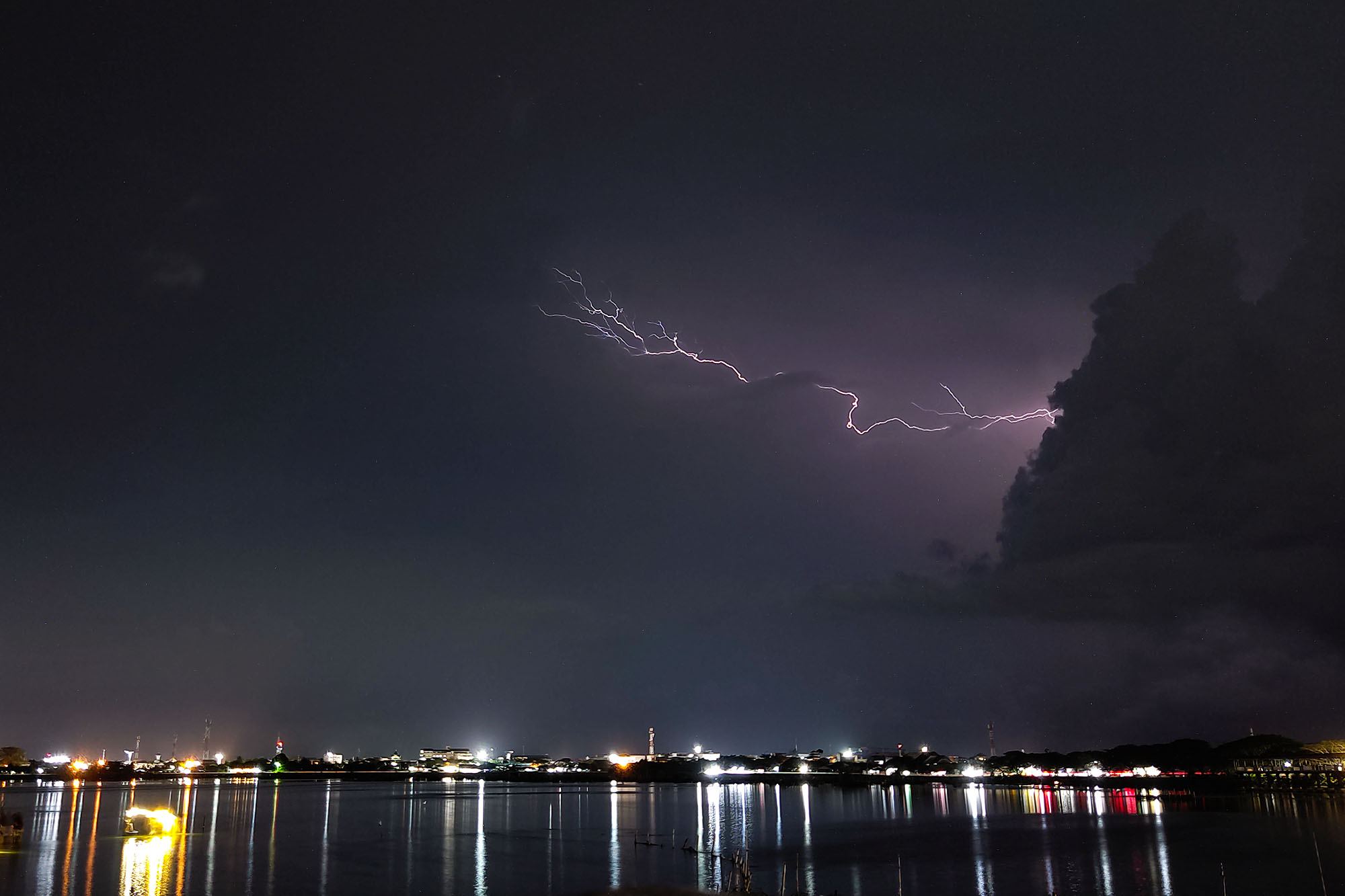 That night, the sky was usually clear with moonlight. However, at night the sky looks dark covered by thick black clouds in the sky of my city. The wind was blowing very hard like a hurricane.
Pada malam itu, langit biasa terlihat terang yang di sinari dari cahaya bulan. Namun, pada malam hari ini langit tampak gelap di tutupi oleh gumpalan awan hitam pekat di langit kotaku. Angin pun bertiup sangat kencang seperti badai.
That night the weather was very extreme, there was a rumbling sound and the occasional light from lightning strikes among the jet black clouds. Well, that's when I started looking for where the lightning flash appeared.
Malam itu cuacanya sangat extrim, Suara gemuruh pun terdengar dan sekali-kali terlihat cahaya dari sambaran petir di antara awan hitam pekat tersebut. Nah, saat itulah aku mulai mencari di mana munculnya cahaya petir tersebut.
After I observed, then I went to find a safe place to photograph rare moments. This moment only people who have a brave soul and a high level of patience get it.
Setelah aku mengamatinya, barulah aku pergi mencari tempat yang aman untuk memotret momen yang jarang di temukan. Momen ini hanya orang-orang yang memiliki jiwa pemberani dan kesabaran tingkat tinggi yang mendapatkannya.
I haven't hunted lightning in a long time. Yes, in my area there is a dry season so there is no lightning. However, tonight might be my lucky day. I can photograph the moment of a lightning strike.
Aku sudah lama tidak berburu kilatan petir. Ya, di daerah saya sedang musim kemarau jadi tidak mungkin ada petir. Namun, pada malam hari ini mungkin hari keberuntungan aku. Aku bisa memotret momen sambaran petir.
But unfortunately, when I got to the tripod spot, I missed it. So I can't shoot with Sony camera. Well, I think then than getting nothing. Yes, I was forced to use my phone camera to capture this amazing moment.
Namun sialnya, Sampai di lokasi spot tripod aku ketinggalan. Jadi aku tidak bisa memotret dengan kamera Sony. Nah, aku pikir saat itu dari pada tidak mendapatkan apa-apa. Ya terpaksa aku harus menggunakan kamera ponsel untuk memotret momen yang menakjubkan ini.
The phone that I put down and leaned against the rock. Of course I've chosen the right settings on my phone's camera. At the time of the first shot, the result was not very good and became over light. After that, I took my phone back and did a reset on my phone's camera. I used the ISO-50 Speed ​​1/30" setting and with auto aperture.
Ponselnya yang aku letakkan dan aku sandarkan pada sebuah batu. Tentunya aku sudah memilih pengaturan yang tepat pada kamera ponselku. Pada saat jepretan pertama, hasilnya tidak terlalu bagus dan menjadi over cahaya. Setelah itu, aku kembali mengambil ponselku dan melakukan penyetelan ulang pada kamera ponselku. Aku memakai pengaturan ISO-50 Speed 1/30" dan dengan bukaan otomatis.
From some of the shots at that time, I only got two photos of lightning flashes, the rest I only got dark, dense clouds above the sky. As we all know, capturing this moment takes time. I'm only in the process of taking this photo took about 2 hours. I kept pressing the shutter button on my phone until I managed to get to it.
Dari beberapa jepretan saat itu, aku hanya mendapatkan dua foto kilatan petir tersebut, selebihnya aku hanya mendapatkan gumpalan awan hitam dan pekat di atas langit. Seperti yang kita ketahui, untuk memotret momen ini butuh waktu. Aku saja pada proses memotret ini membutuhkan sekitar 2 jam lamanya. Aku terus menekan tombol shutter pada ponselku sampai aku berhasil mendapatkannya.
I didn't realize it was already 12.00 WIB. That means it's late. So I had to go home because my wife and children were waiting at home. And here are the two photos I managed to take. And the rest is just an ordinary sight at night. These photos are what I share in my post this time for friends in the Photography lover community. That's my post this time. Hopefully my writing about lightning hunting photos can be useful for all of us. And enjoy the photos.
Aku tidak sadar bahwa jam telah menunjukkan pukul 12.00 Wib. Itu artinya sudah larutnya malam. Jadi aku harus pulang karena Istri dan anakku sudah menunggu di rumah. Dan inilah dua lembar foto yang berhasil aku ambil. Dan selebihnya hanya pemandangan biasa pada malam hari itu. Foto-foto ini yang saya bagikan pada postingan saya kali ini untuk teman-teman di komunitas Photography lover. Demikian postingan saya kali ini. Semoga tulisan perjalanan saya berburu foto petir bisa bermanfaat bagi kita semua. Dan selamat menikmati foto-fotonya.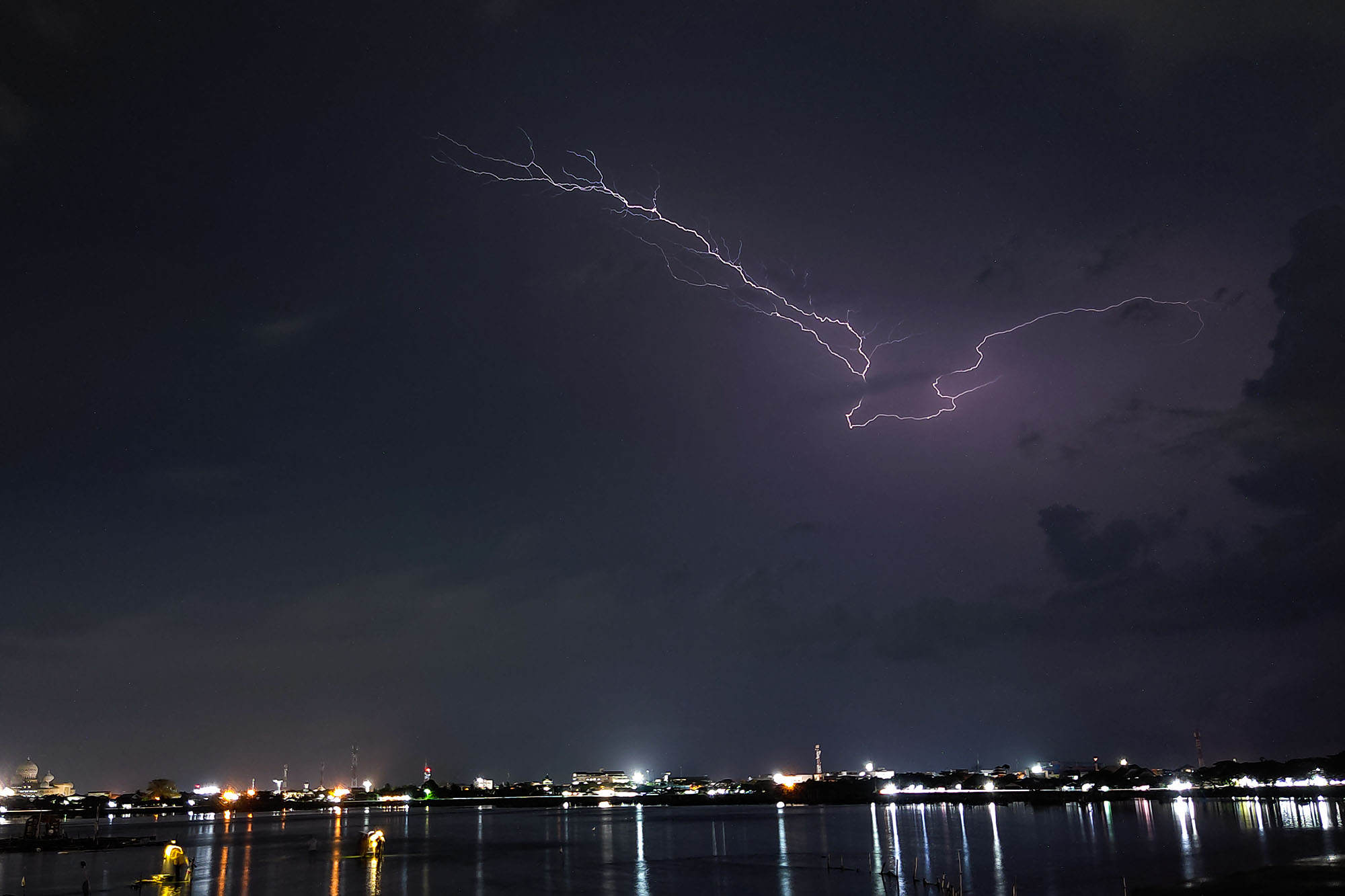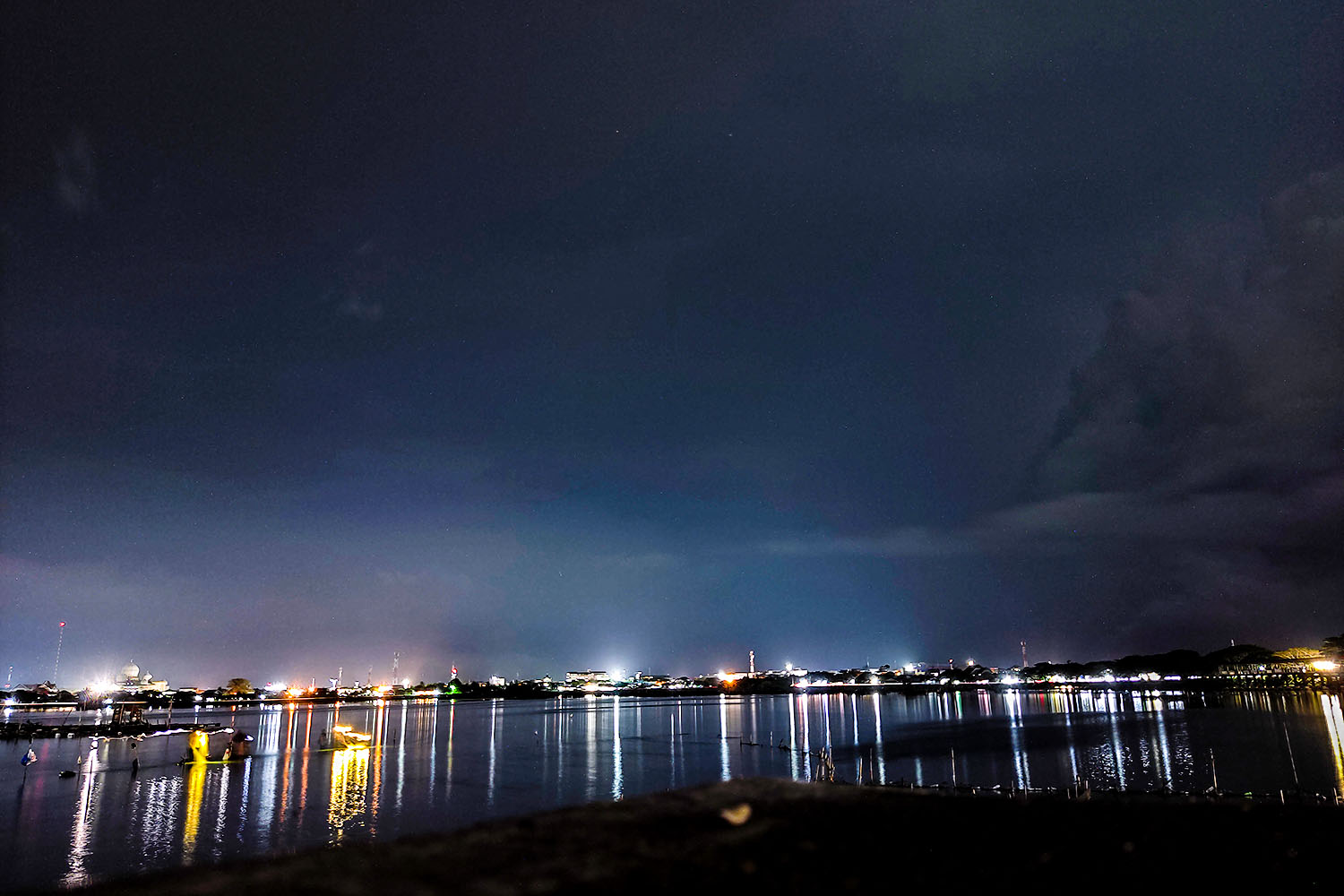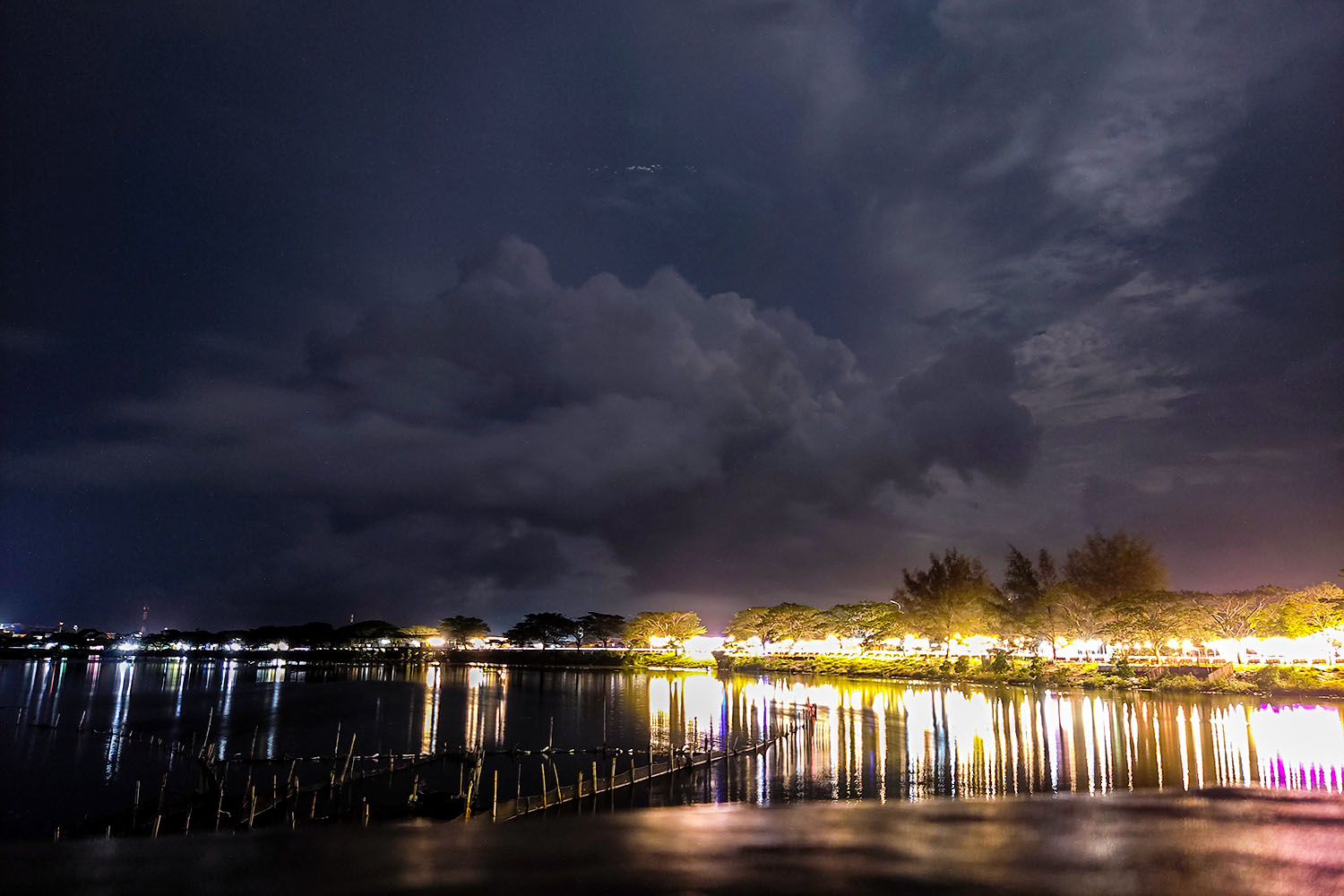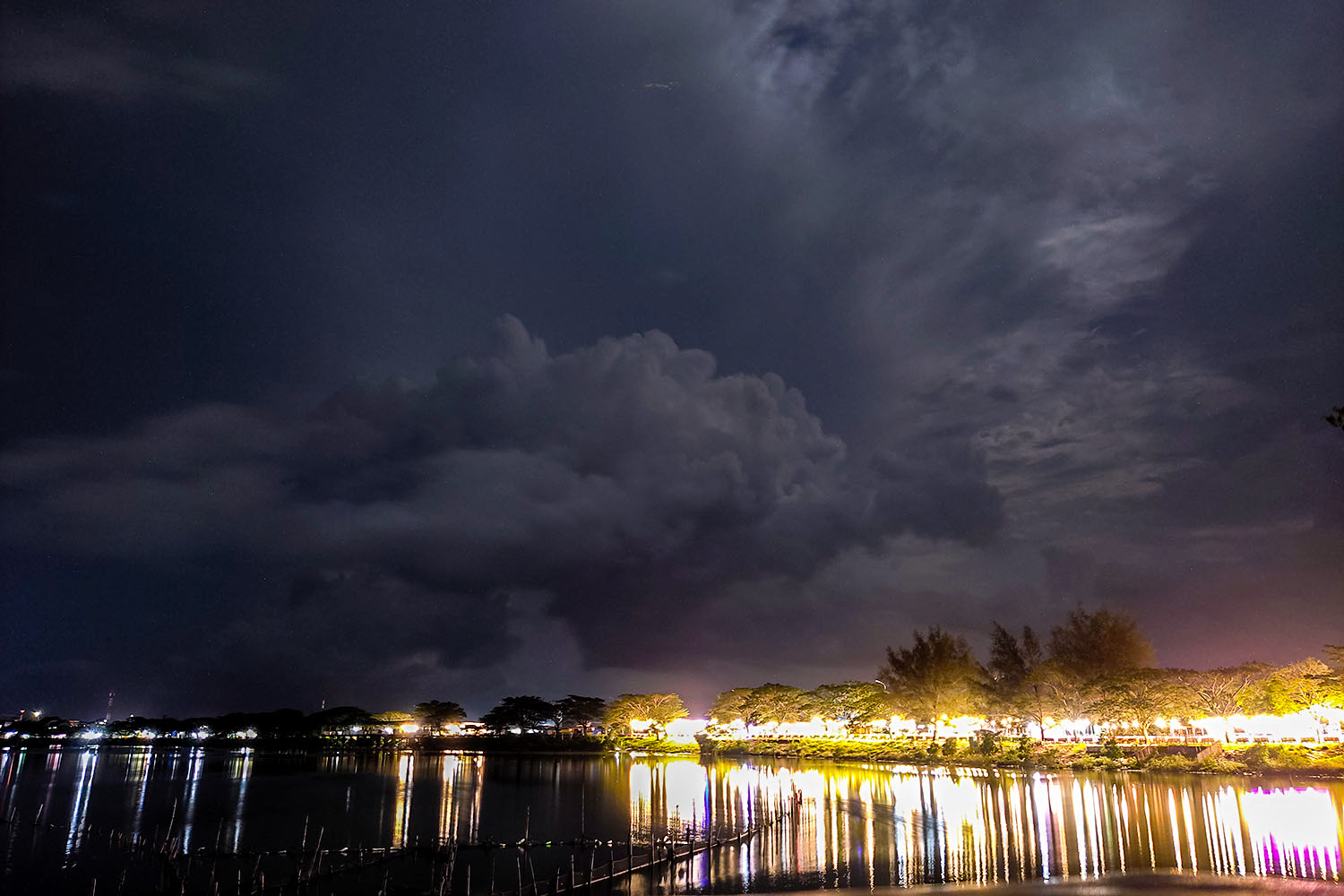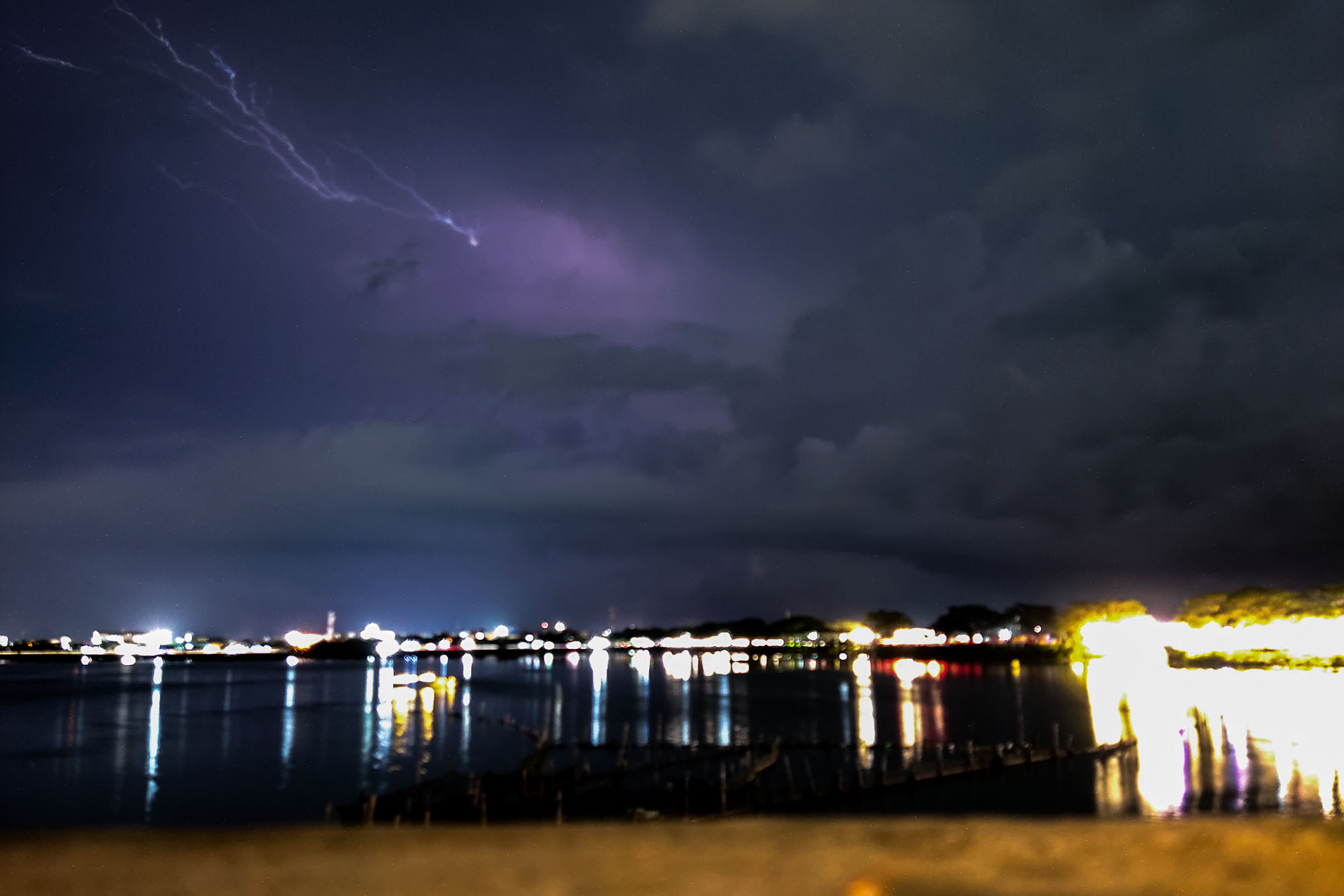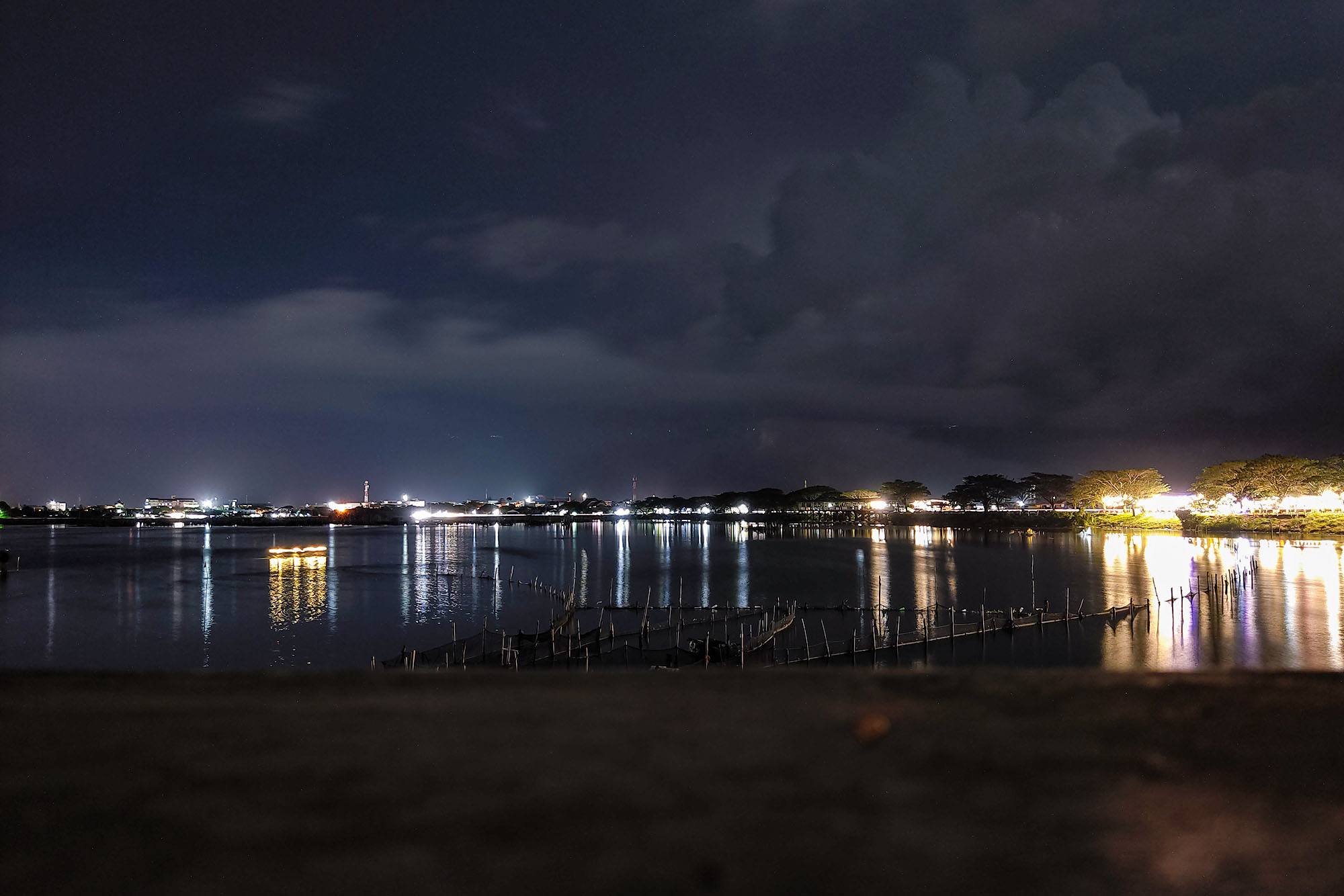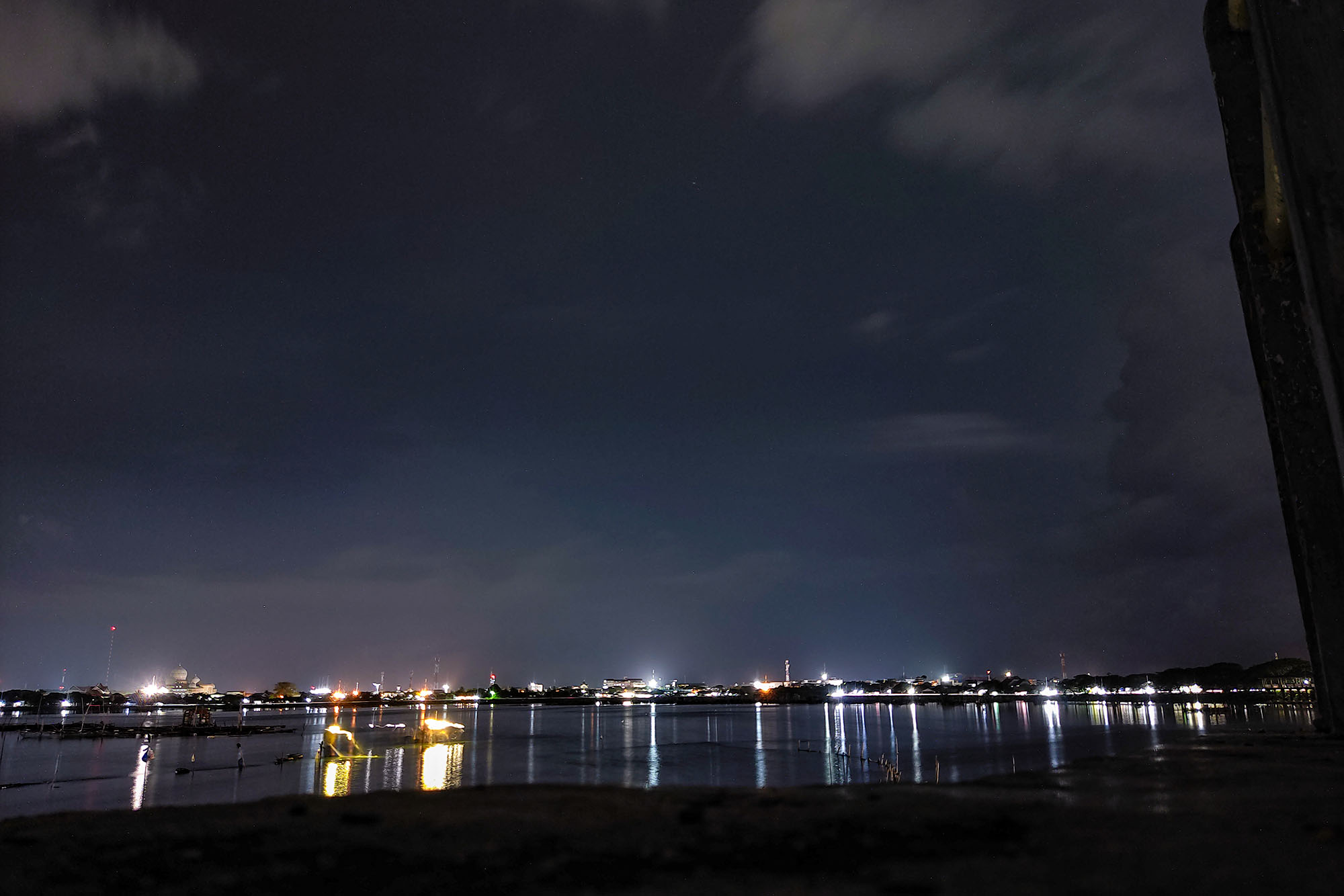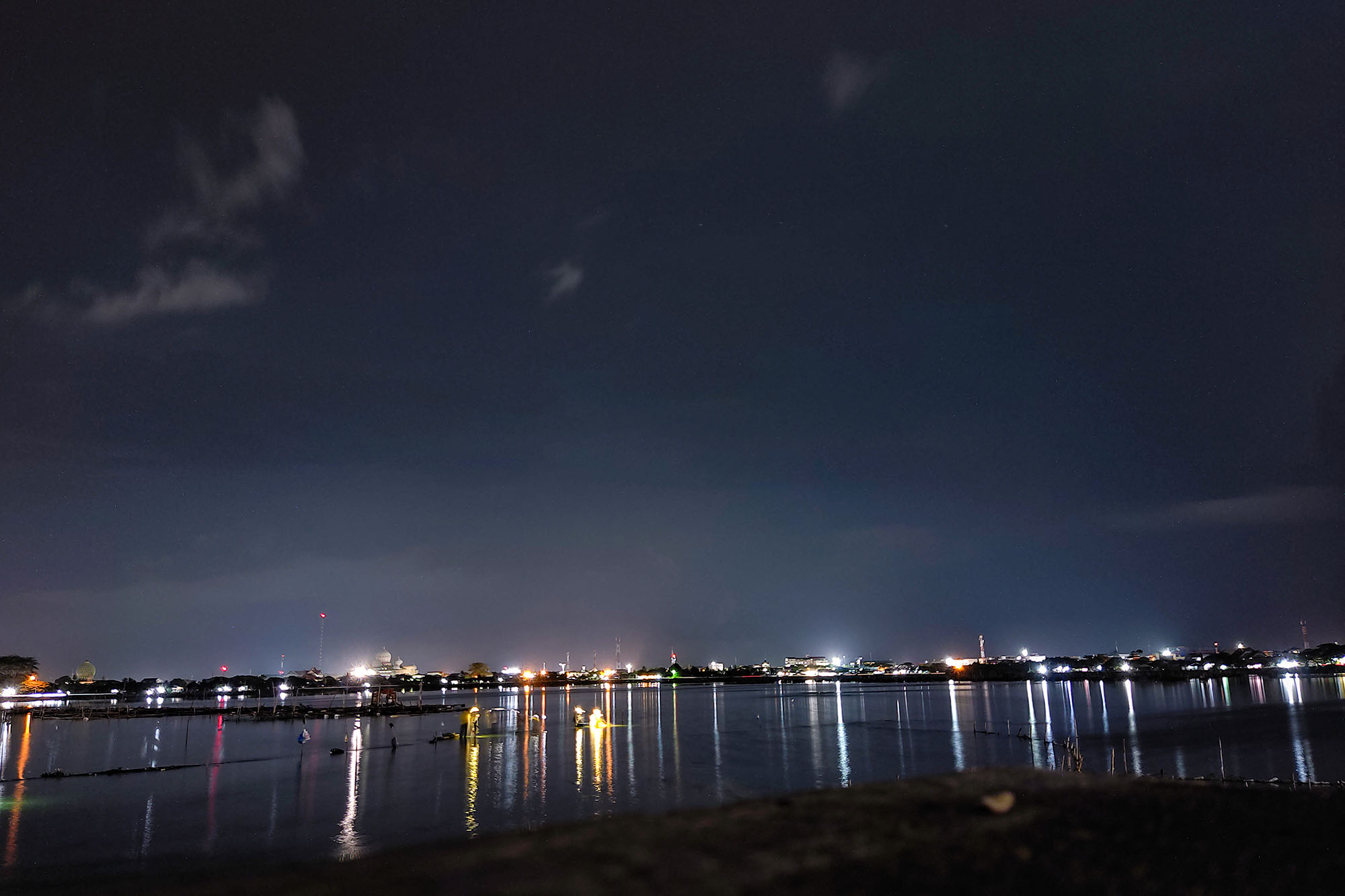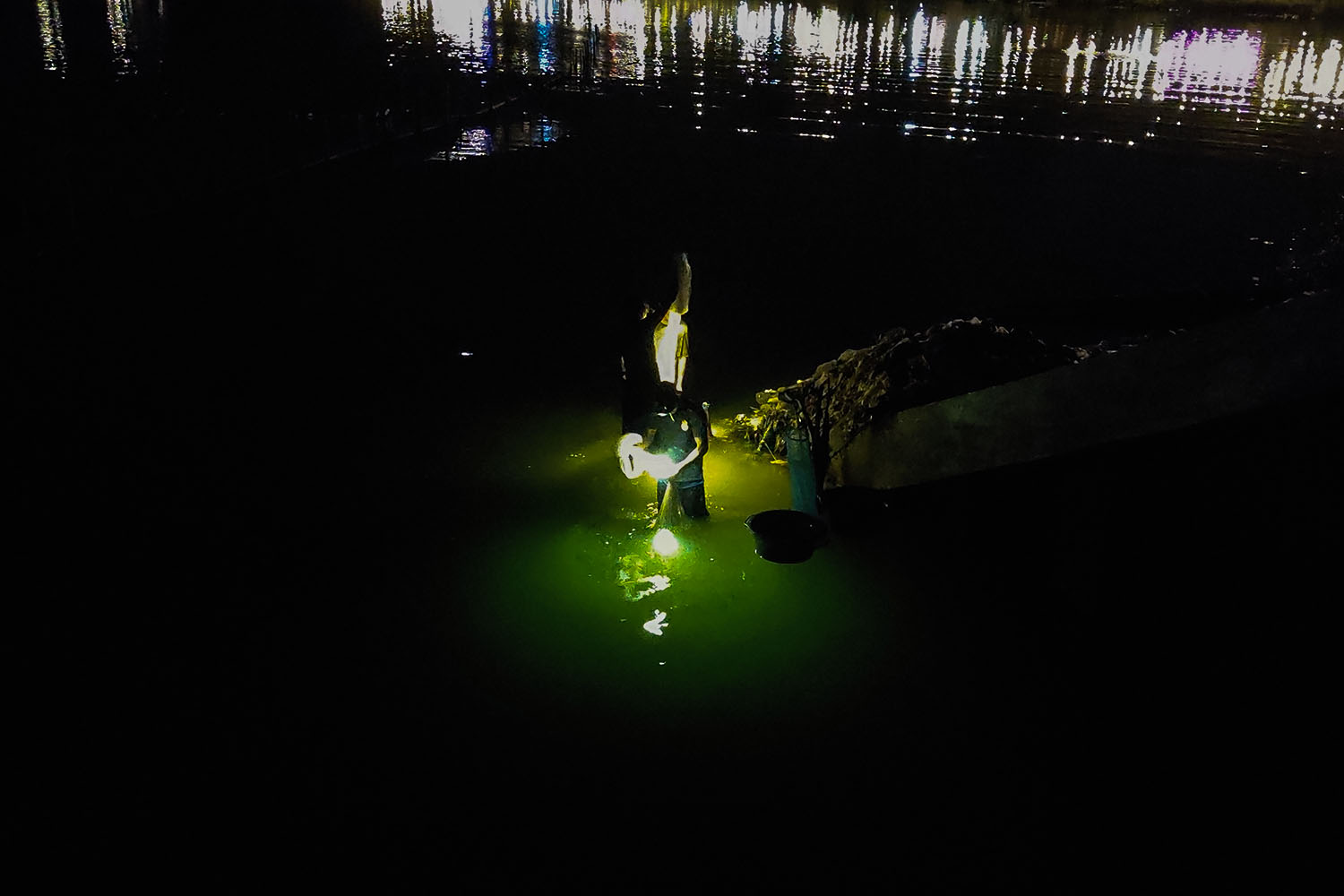 ---
---

THANKS FOR VISIT MY BLOG
All Picture Taken With Camera Phone Mobile
BEST REGARDS

---
---