My Entry Monomad Challenge #217 - Ritual "Seumanoe Guda" on the river
Hello Hiver in Black And White Community Lover
My entry this time is some pictures of black and white Photos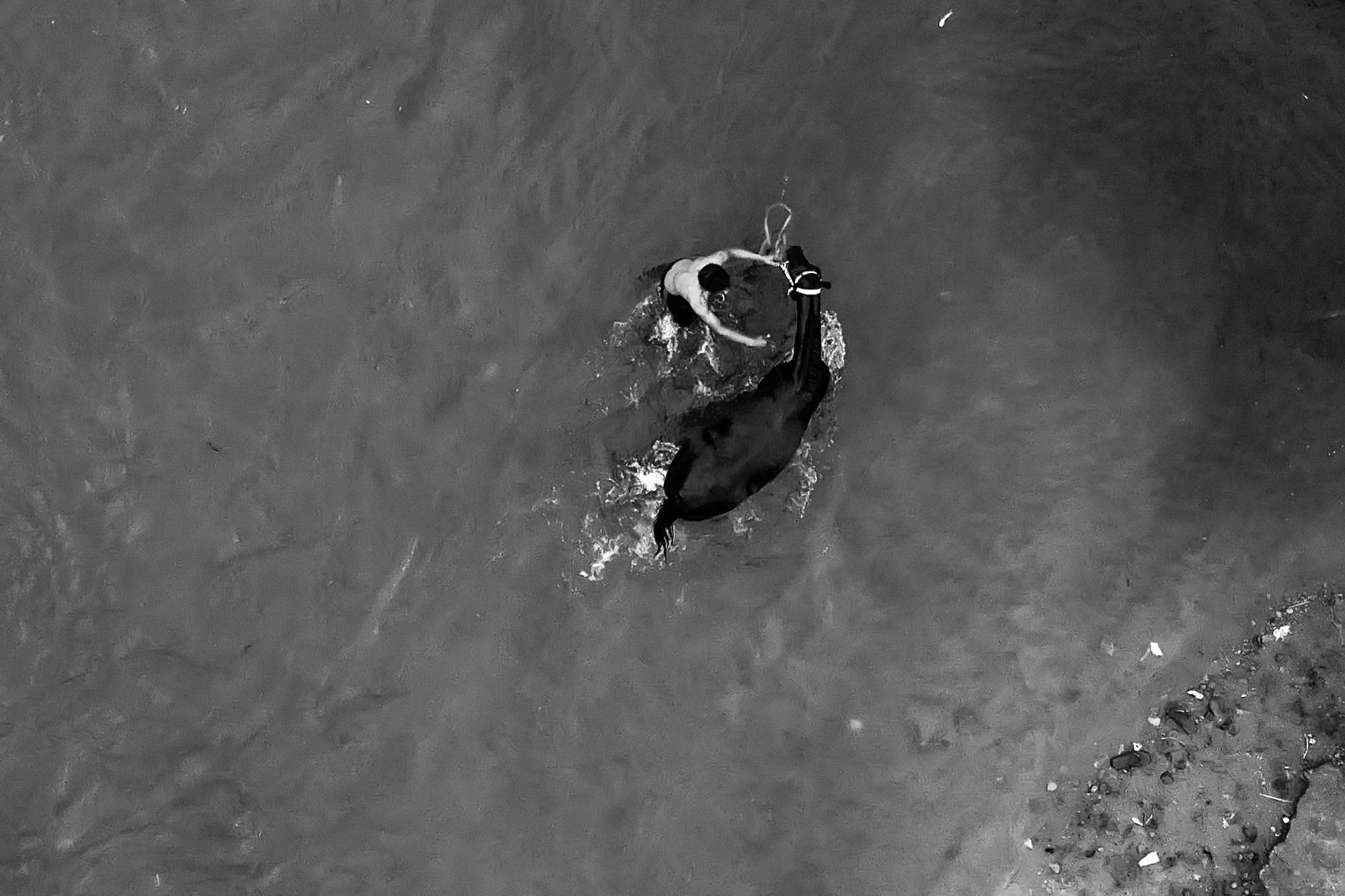 As usual, I will enter a black and white photography contest. This time I want to include some photos about the activities of horse owners. A few days ago, I witnessed the tradition of horse racing in Central Aceh. There I met one of the horse owners at the traditional racetrack. Long story short, from the results of my interview with this person. There is something unique before the horses enter the race.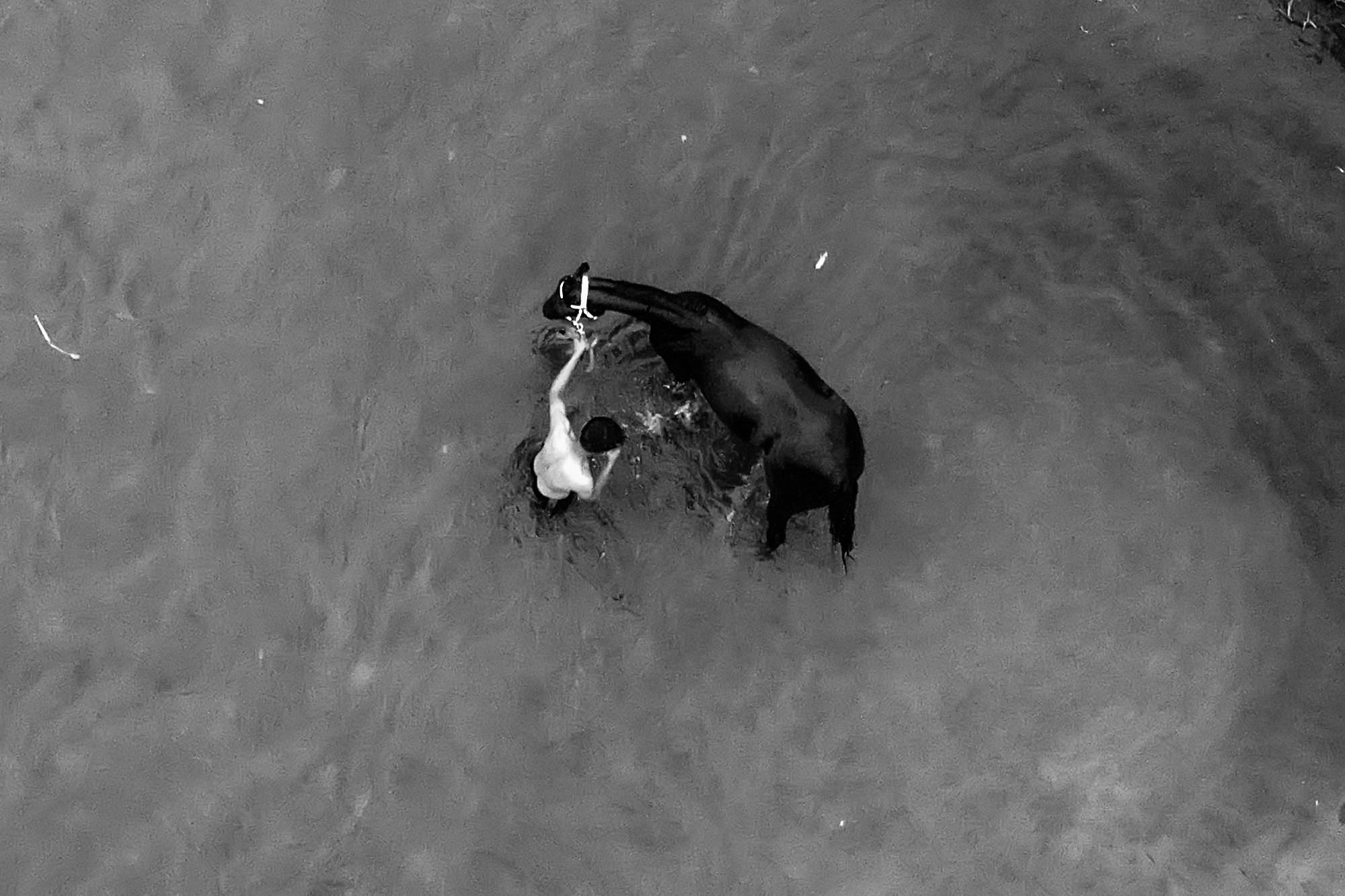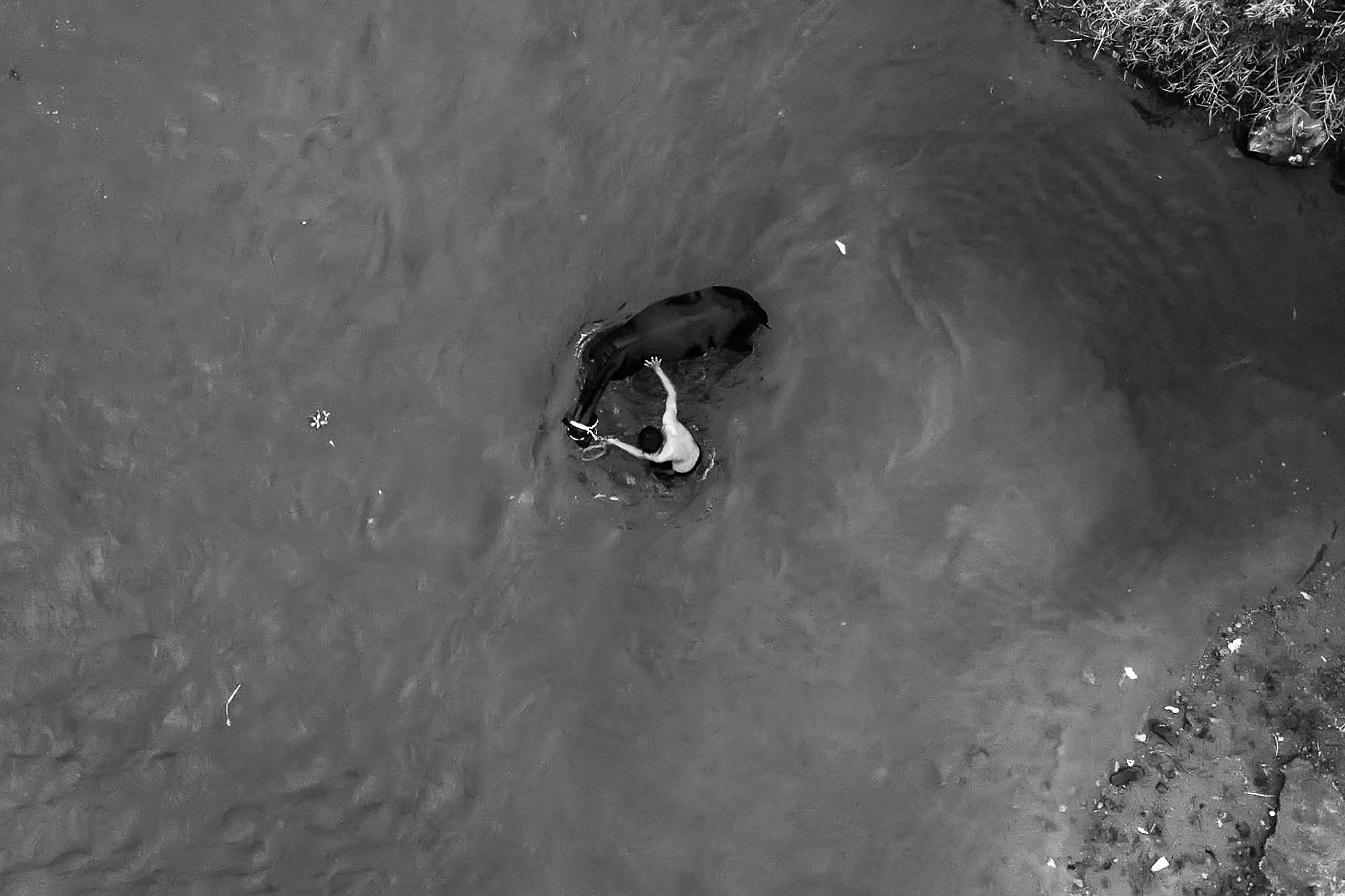 Before the horse enters the race. Usually the horse owner performs a ritual that is bathing his horse in the river. This ritual is often performed 1 hour before the horse race at the racetrack.
Hearing the news, I was immediately interested to know the rituals performed. Indeed, it looks like an ordinary horse bath. However, the horse owners train and fight against the flow of the river. Because the time was very short, I did not linger in the river where the horses were bathed.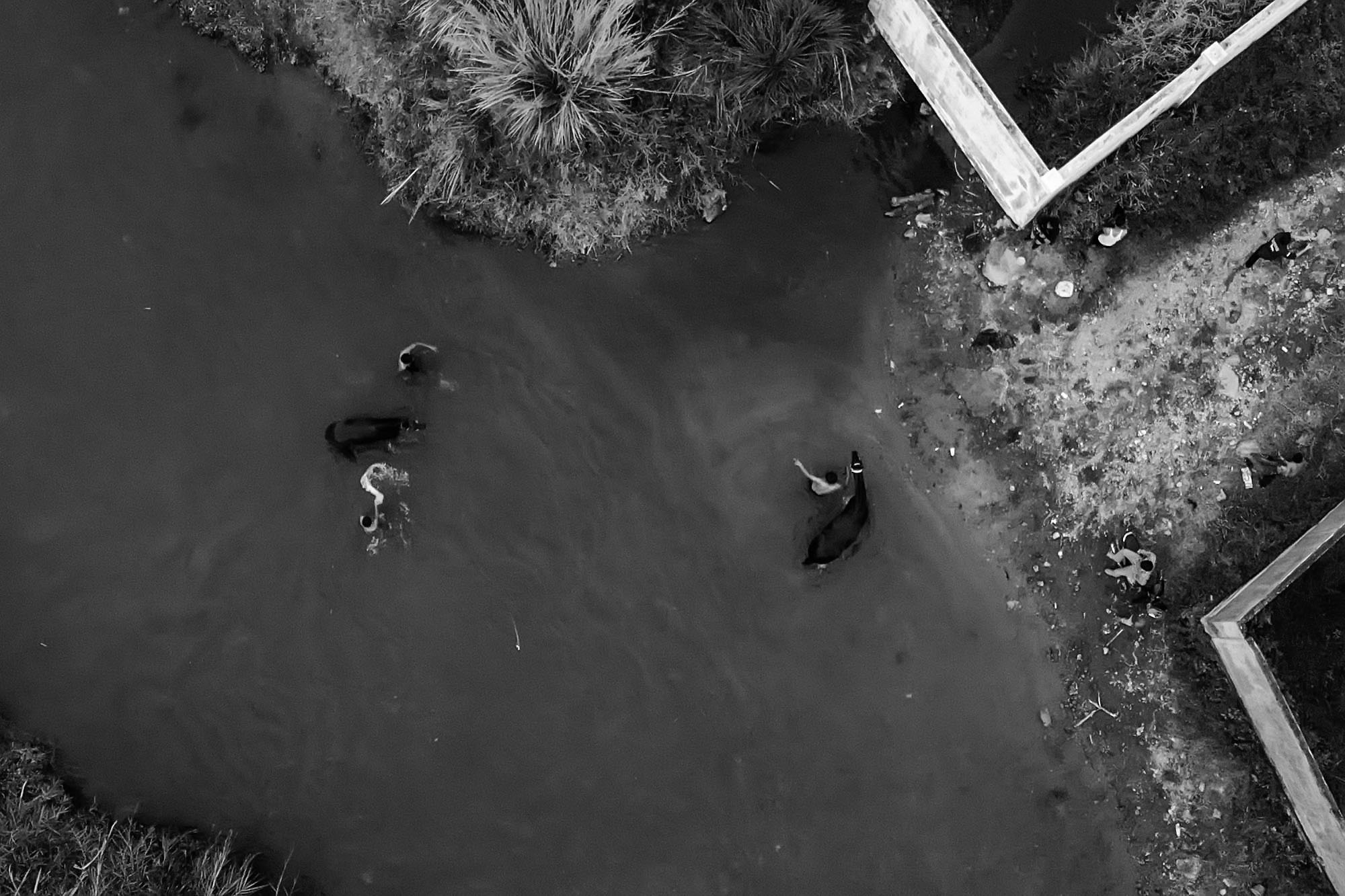 And after I took pictures from above using my drone camera, I returned to the racetrack to photograph the horses galloping in the arena. Well, that's the short story of my post this time and some photos as input for taking part in the black and white photography competition. Hope you guys like it.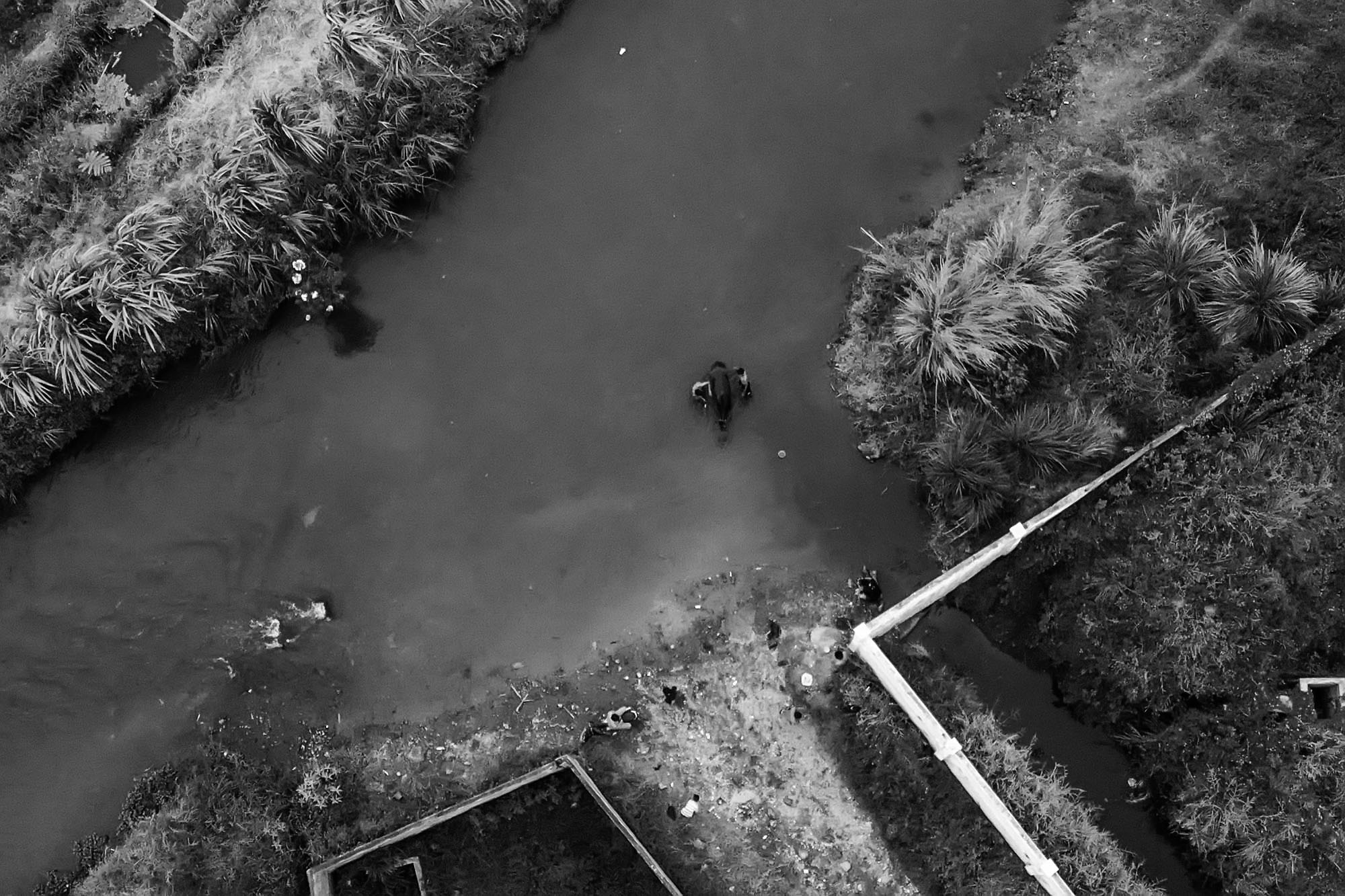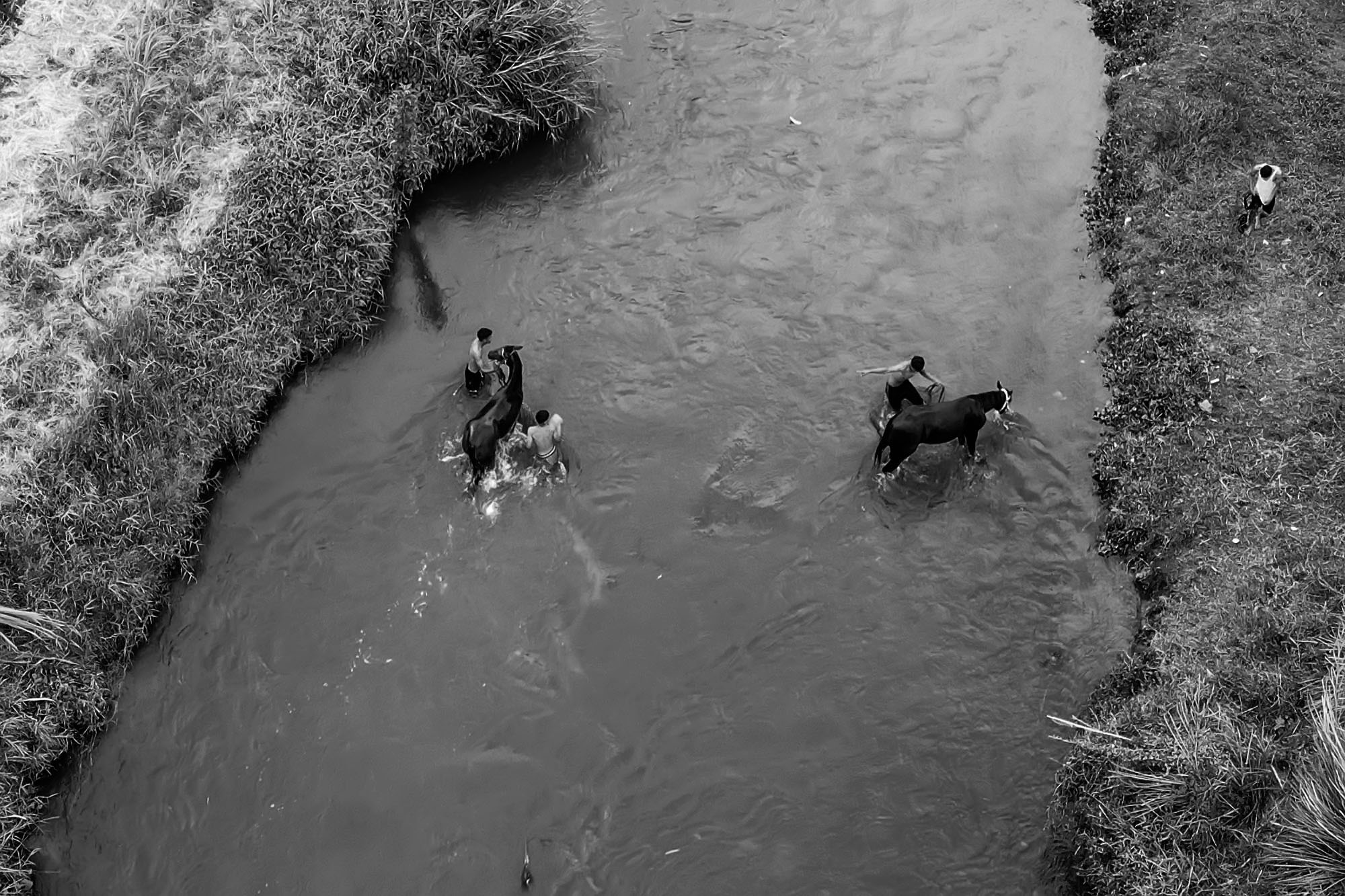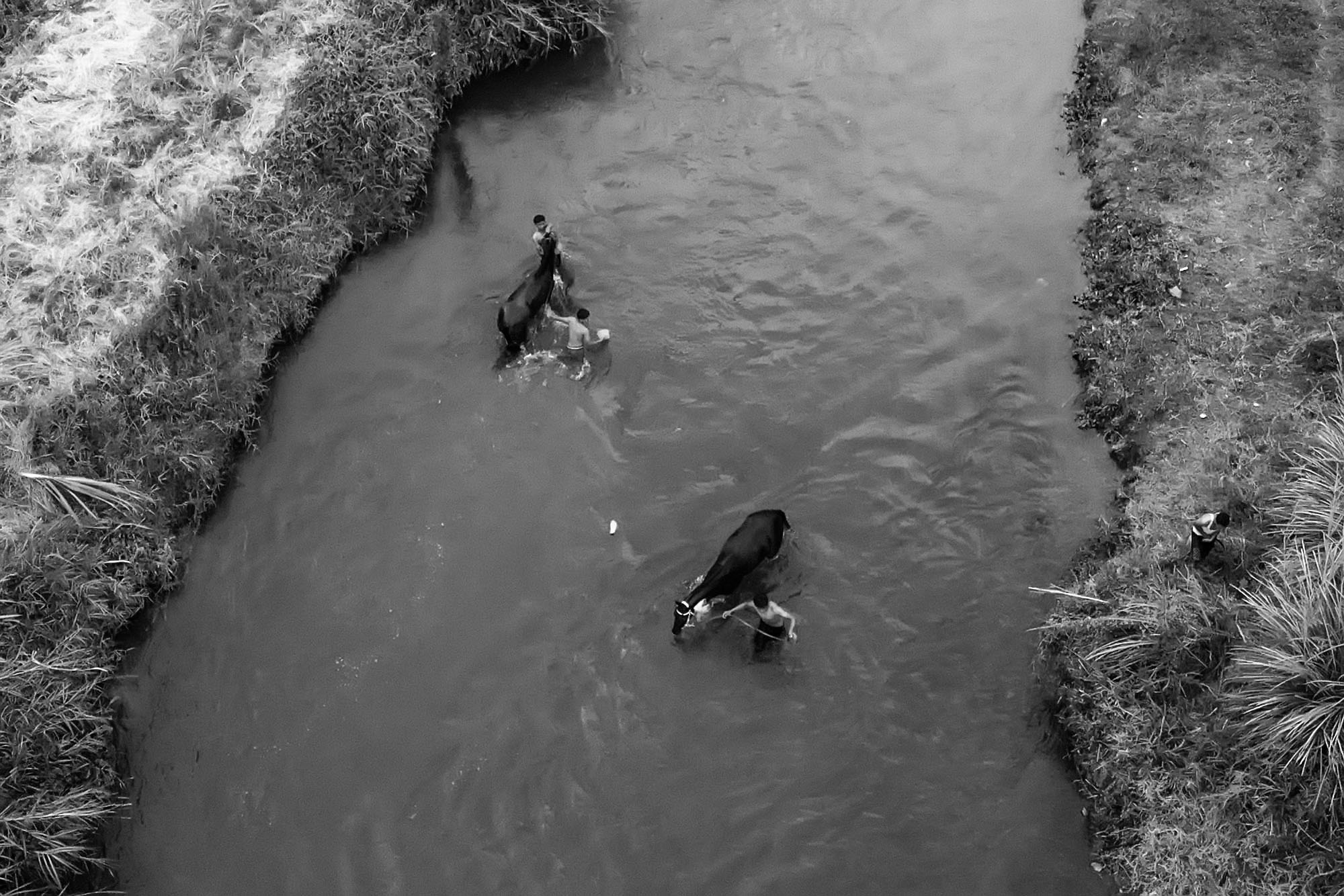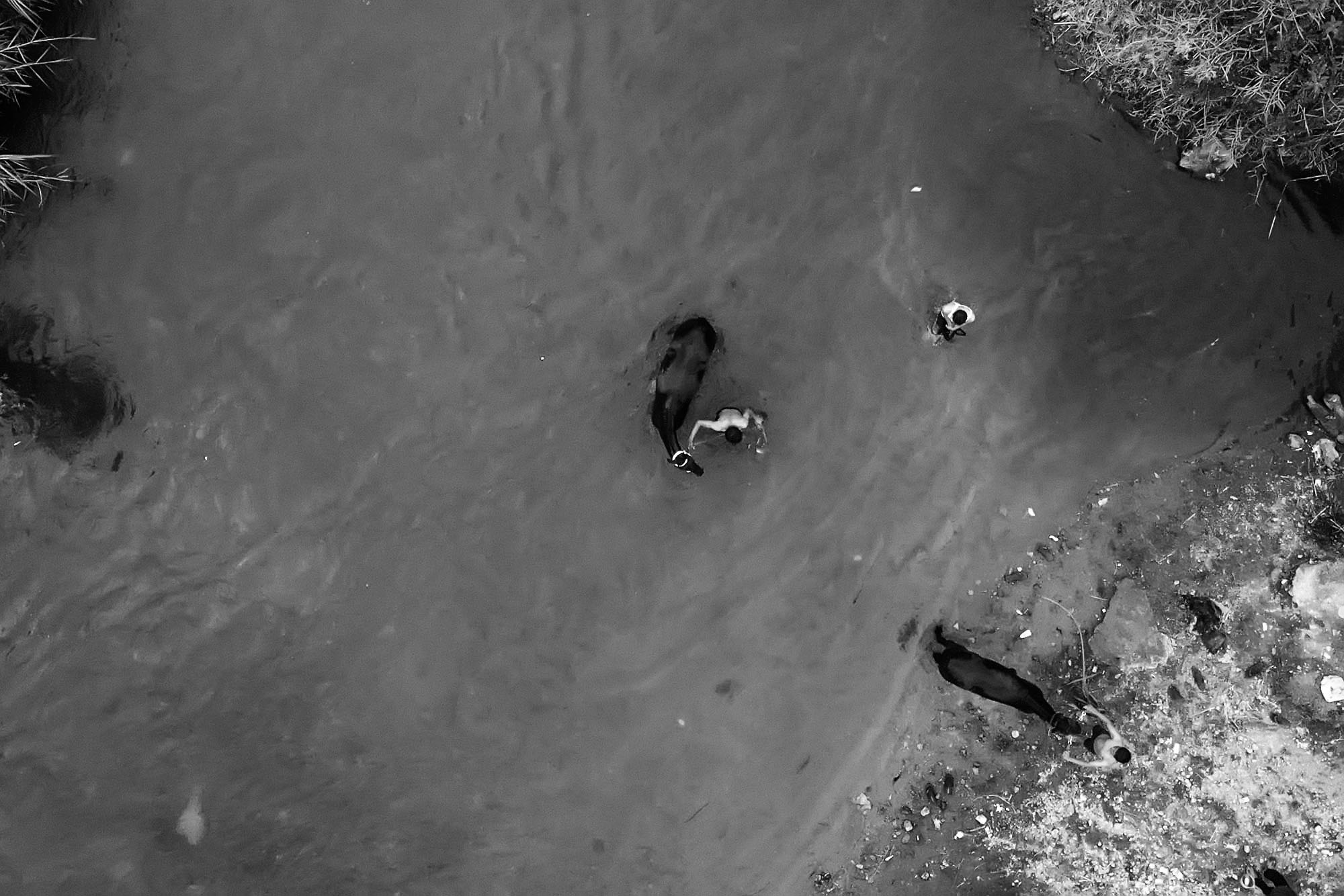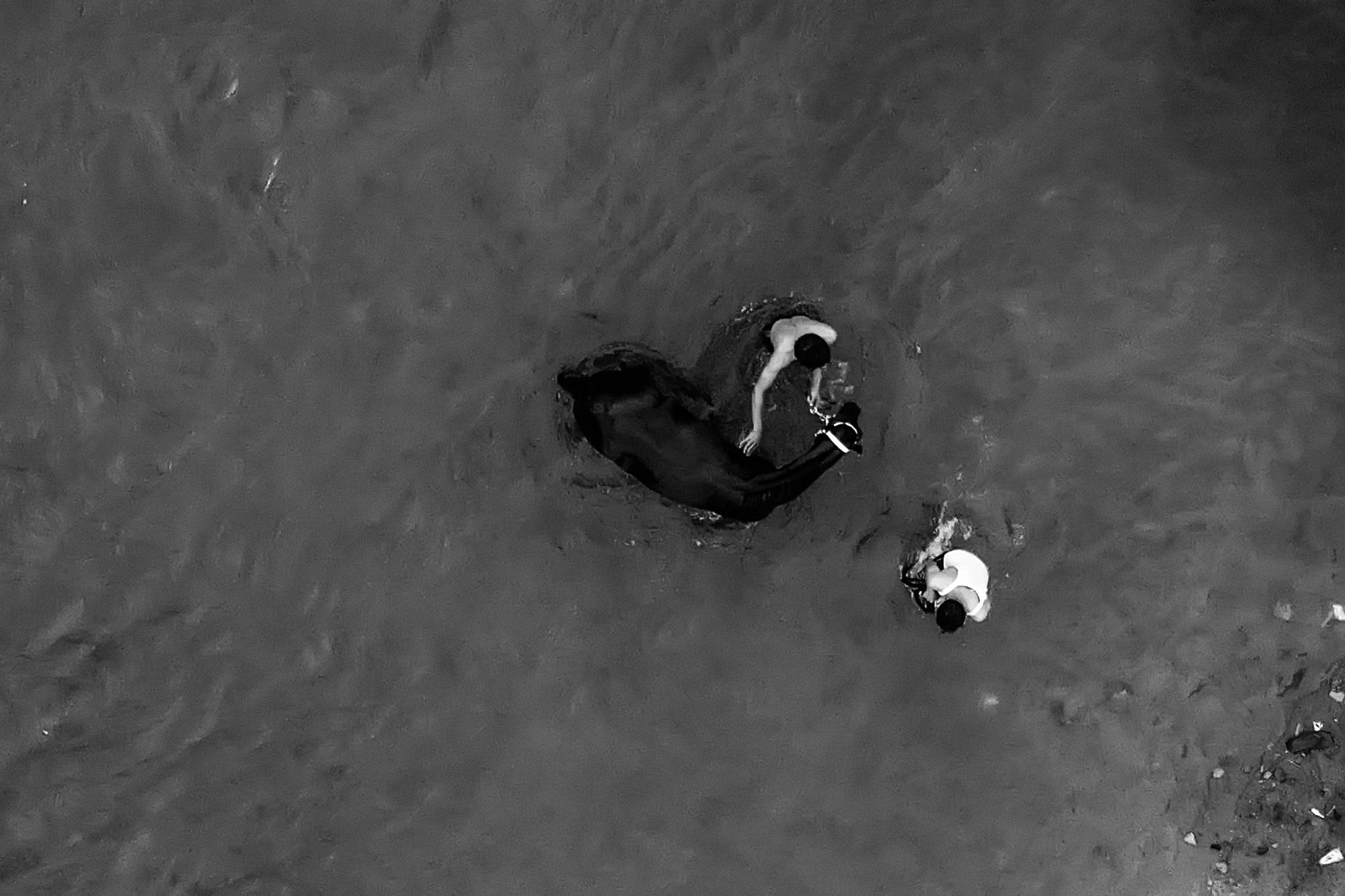 This is my entry for the daily #monomad challenge hosted and curated by @monochromes.
Alright, that's my post this time. I hope you like the photos that I share through my hive blog.
---
---

THANKS FOR VISIT MY BLOG
All Picture Taken With Drone DJI Mavic Air 2 Camera
BEST REGARDS

---
---