My Entry Monomad Challenge #301 - Flower seller woman in traditional market
Hello Hiver in Black And White Community Lover
My entry this time is some pictures of black and white Photos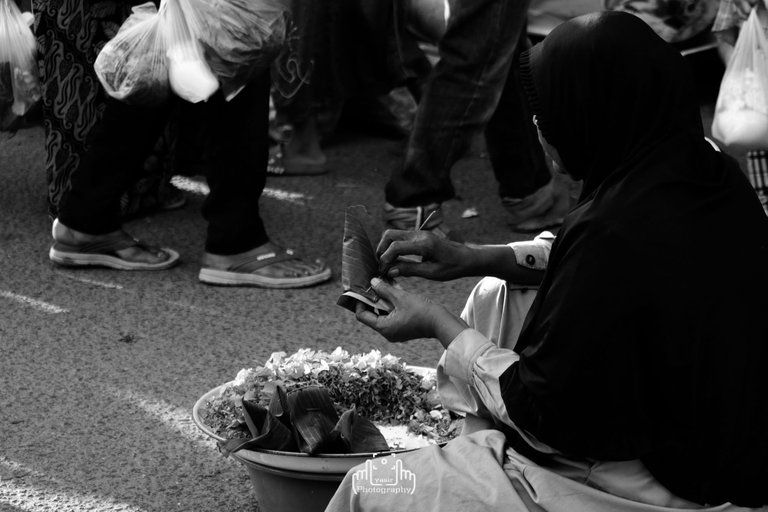 My post this time is about a woman selling flowers at a traditional market. As we know, the market is one place that is always visited by many people. Because every day in traditional markets there are various types of needs such as vegetables and other food ingredients available in traditional markets.
Postingan saya kali ini tentang seorang wanita yang berjualan bunga di pasar tradisional. Seperti yang kita ketahui, pasar merupakan salah satu tempat yang selalu dikunjungi oleh banyak orang. Karena setiap harinya di pasar tradisional tersedia berbagai jenis kebutuhan seperti sayur mayur dan bahan makanan lainnya yang tersedia di pasar tradisional.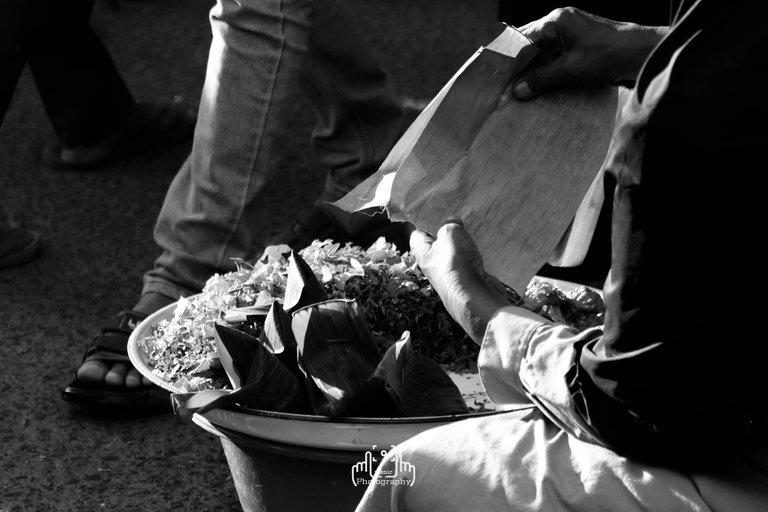 Well, today the traditional market that I visited was crowded with people. Yes, because today is "Meugang Day" which has become a tradition for the people of Aceh before the month of Ramadan.
Nah, hari ini pasar tradisional yang saya datangi ramai dikunjungi orang. Ya, karena hari ini adalah "Hari Meugang" yang sudah menjadi tradisi masyarakat Aceh menjelang bulan Ramadhan.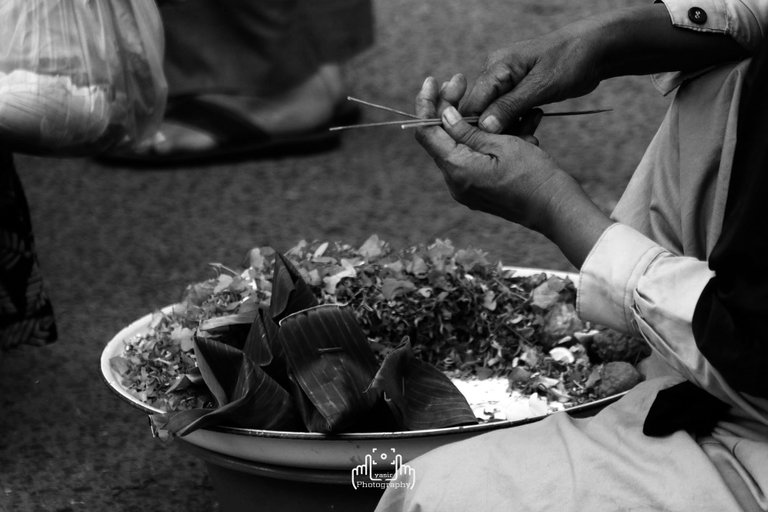 Back to the topic of my post this time. I always go there to photograph the traditional market scene like I did last year. The market street is bustling with lots of shoppers shopping. There you can see a woman selling all kinds of chopped and mixed flowers. The use of this flower is for bathing materials. Yes, usually some people use flowers mixed with water for bathing. Besides that, it has also become a tradition for some people before welcoming the month of Ramadan.
Kembali ke topik postingan saya kali ini. Saya selalu ke sana untuk memotret suasana pasar tradisional seperti yang saya lakukan tahun lalu. Jalan pasar ramai dengan banyak pengunjung yang berbelanja. Di sana Anda bisa melihat seorang wanita menjual berbagai jenis bunga yang dirajang dan diramu. Kegunaan bunga ini adalah untuk bahan mandi. Ya, biasanya sebagian orang menggunakan bunga yang dicampur air untuk mandi. Selain itu juga sudah menjadi tradisi bagi sebagian masyarakat menjelang menyambut bulan ramadhan.
Well, here are some series of photos that I took and I will share in my post this time. And also my entry in the black and white photography contest. Hope you guys like it.
Baiklah, inilah beberapa rangkaian foto yang saya ambil dan akan saya bagikan pada postingan saya kali ini. Dan juga entri saya dalam kontes fotografi hitam putih. Semoga kalian menyukainya.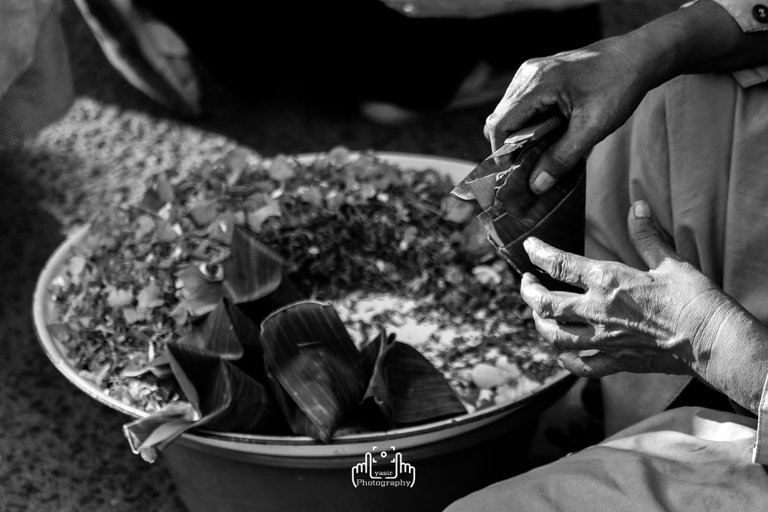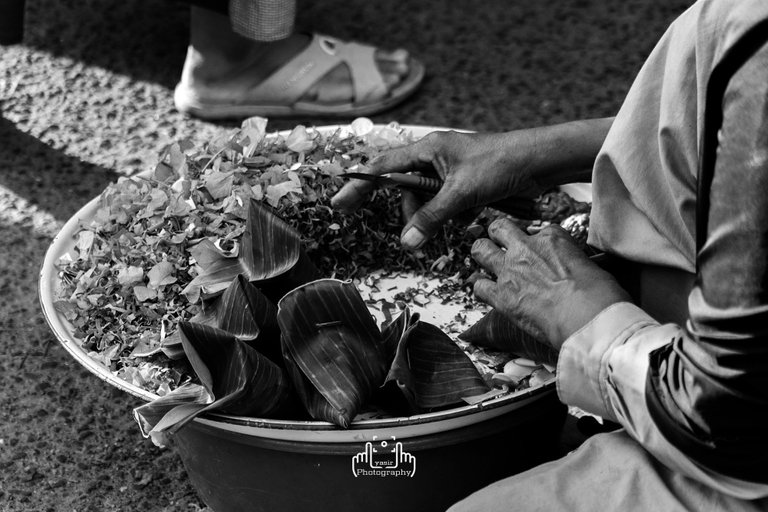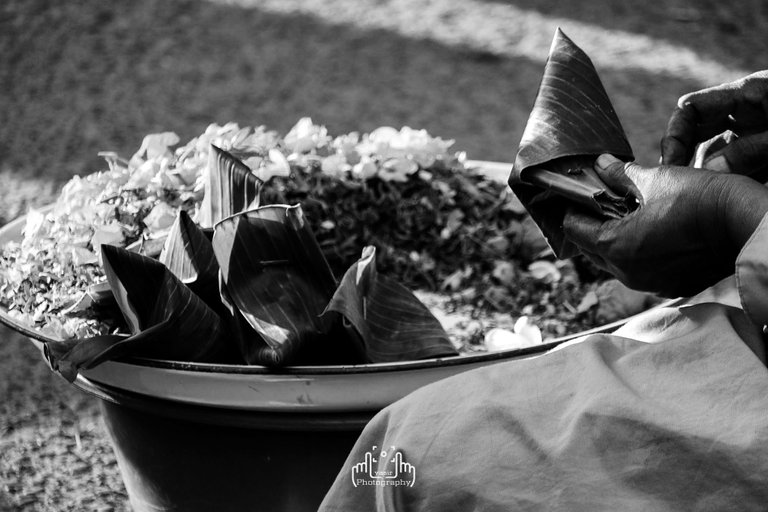 ---
---

THANKS FOR VISIT MY BLOG
All Picture Taken With Canon M100 Camera
BEST REGARDS
---
---