Warning! Fake Instagram Account @theycallmethankfulldan, Don't be easy to believe, stay careful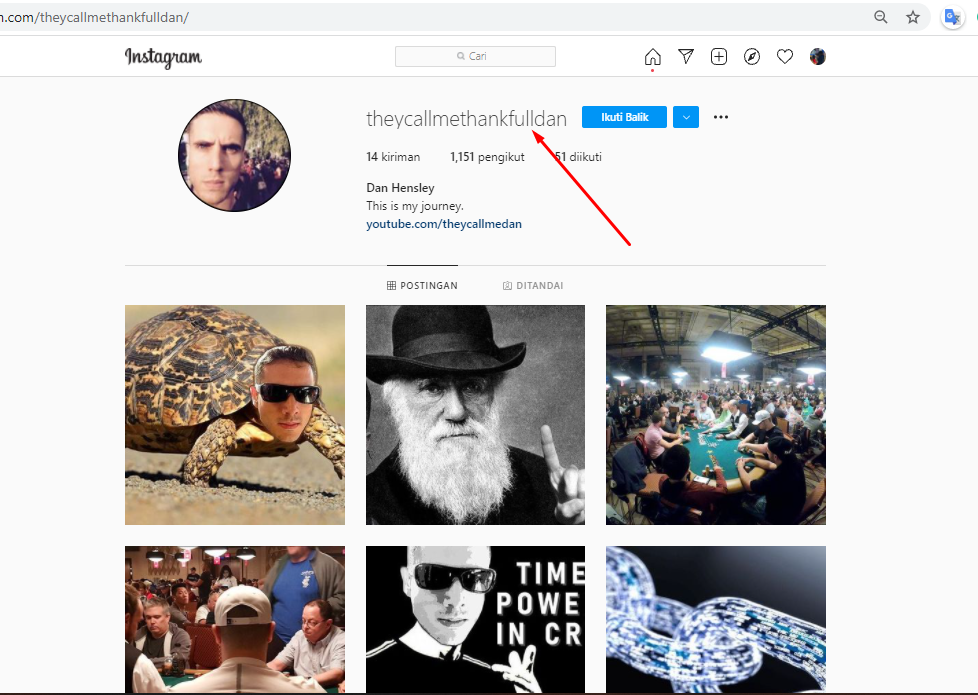 Hello Hiver's.. Through this post, I tell my friends, especially hiver's Indonesia. Please be careful if you get a DM via Instagram in the name of @theycallmedan. As you can see in my screenshot. I almost believed it. I returned the greeting. Next ask him "Are you the same person as in hive.blog?". The account immediately blocked me. Maybe you know that I'm also active on hive.blog.
Hello Hiver's.. Melalui postingan ini, saya memberitahukan kepada teman-teman khususnya hiver's Indonesia. Harap berhati-hati apabila mendapatkan DM melalui Instagram yang mengatasnamakan @theycallmedan. Seperti yang anda lihat pada screenshot saya ini. Hampir saja aku percaya dengan aku tersebut. Aku pun membalas sapaannya. Selanjutnya menanyakan kepadanya " Apakah kamu adalah orang yang sama seperti di hive.blog?". Akun tersebut langsung memblokir saya. Mungkin di tahu kalau saya aktif juga di hive.blog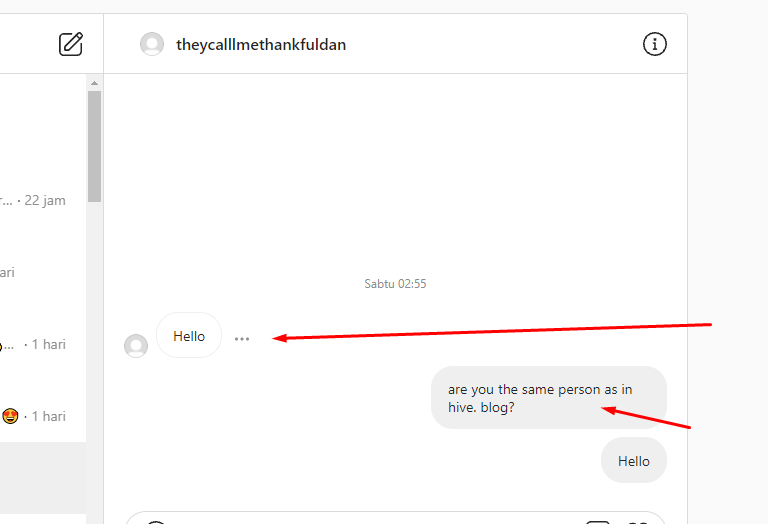 He blocked my IG. I'm suspicious of this account. Next, I find out about this truth. Last night I saw a tweet on twitter, which stated that the account on IG was a fraud. You can see it here.
Dia memblokir IG saya. Saya curiga dengan akun ini. Selanjutnya, aku mencari tahu tentang kebenaran ini. TAdi malam Aku melihat tweet di twitter, yang menyatakan bahwa akun di IG itu adalah penipu. Anda bisa Melihatnya di sini.
https://twitter.com/TheycallmeDan_/status/1450202355727626242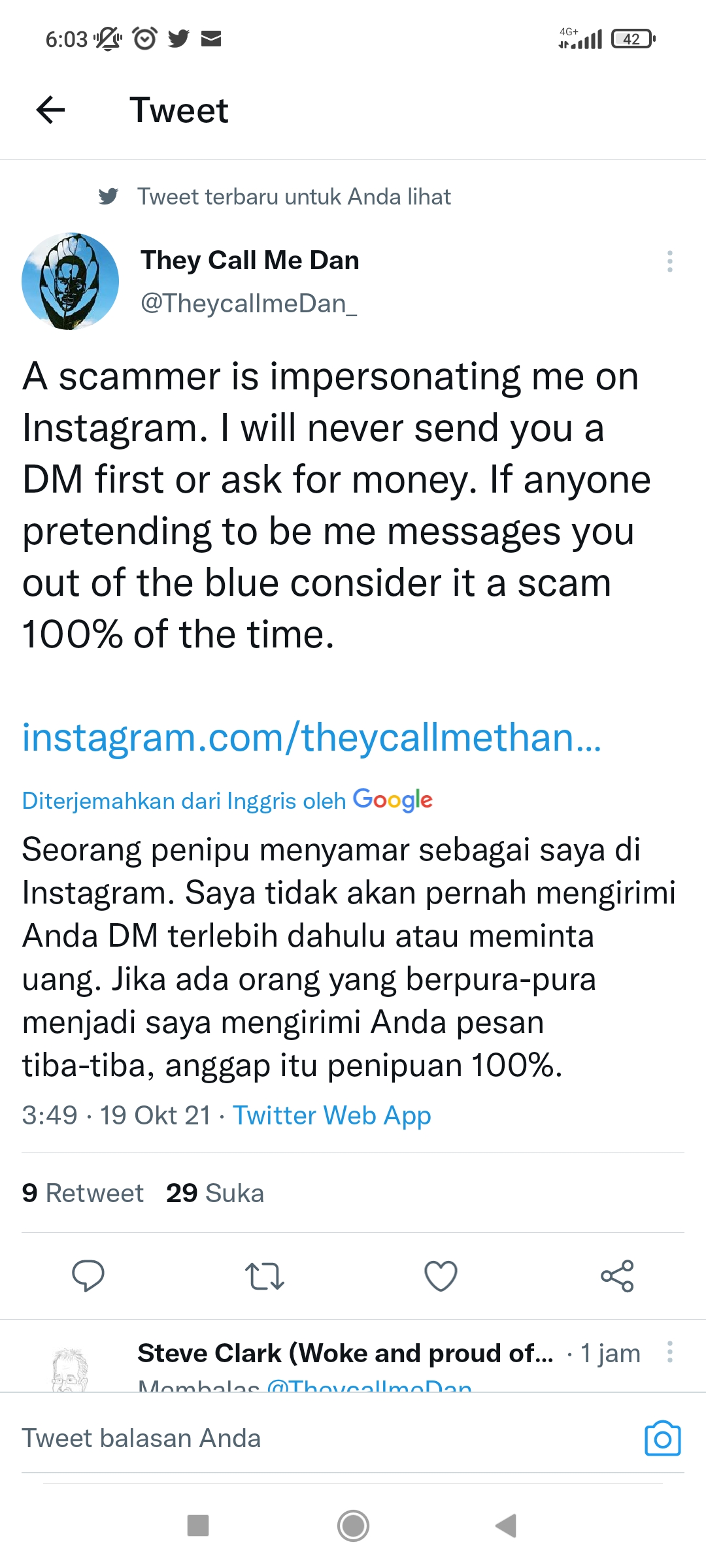 That's a short post from me. Hopefully this short article is useful for all of you. Especially Hiver's Indonesia, please be careful when you get something like this. Do not be easy to believe, look for valid information. Because nowadays, there are so many thefts in the name of a famous person in a friend.
Demikian postingan singkat dari saya. Semoga tulisan singkat ini bermanfaat bagi teman-teman semua. Khususnya Hiver's Indonesia, harap berhati-hati apabila mendapatkan hal seperti ini. Jangan mudah percaya, carilah informasi yang valid. Karena saat ini, sangat banyak pencurian yang mengatasnamakan orang yang terkenal di suatu teman.

Best Regards,
THANKS FOR VISIT MY BLOG
BEST REGARDS

---
---