Rising Star Giveaway #157 - Win 3K Starbits (Ends 28 Oct 2022)
Hello! Giveaway Participants of
Rising Star Game.
Have you had any luck with a giveaway?
Join the Giveaway and win Starbits!
Today is Giveaway day. I am
making a Giveaway two or three
days a time. Please follow me so
you can see my Giveaway and get a
chance to win 3000 Starbits by
leaving a comment in my Giveaway
post...
---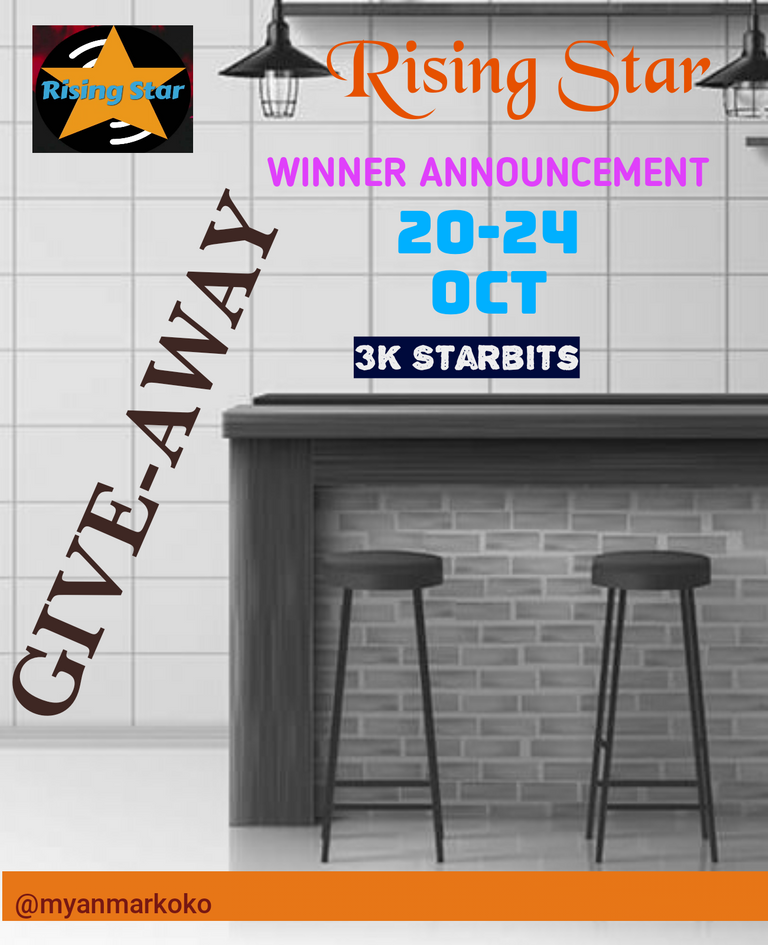 Happy Giveaway Party😁
Previous 3K Starbits Giveaway (Ends 24 Oct 2022) Good luck! to you all...
26 Users name of participated in
this Giveaway. I am going to use
https://wheelofnames.com to choose 1 Lucky person. Good luck!
1
2
3
Go!
@henruc
@bandada
@supriya.gupta
@yeckingo1
@bitandi
@micheal87
@stamato
@uthantzin
@davideownzall
@rtonline
@blitzzzz
@akiraymd
@coquicoin
@aung.kyaw.htet1
@myothuzar
@thoth442
@sorsa
@monsterbuster
@camillecrls629
@heatman
@jimboy04
@pero82
@kaunglay2
@altharoz
@tydynrain
@adysscheryl

Congratulations! @heatman I just sent 3K starbits. Here is your transition. What a great day winner!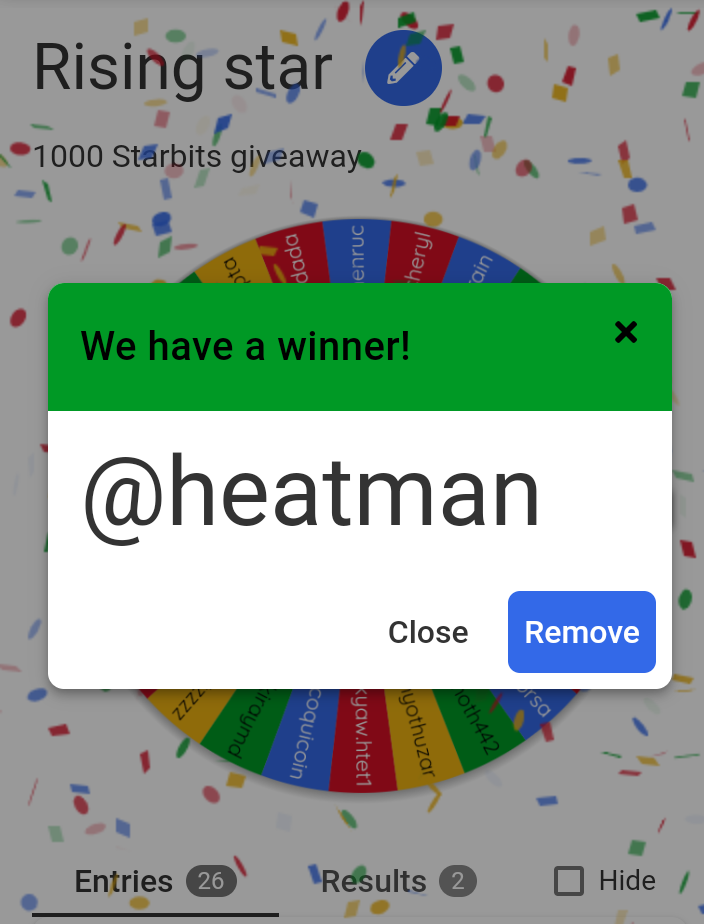 How to participate in this Giveaway?
**Rules!
Must include your Game Acc
name with your comment. (If not
I will not add for Giveaway)

Only one person for one Acc.

End Giveaway 28 Oct 2022.**
---
---
Rising Star is the best game of the
Blockchain gaming that give
Cryptos. If you have not try it yet
you can use my refer link below
TO PLAY RISING STAR GAME LINK Click Here
And If you have any questions you
can free freely connect to me >>>
Connect to me>>> Touch Image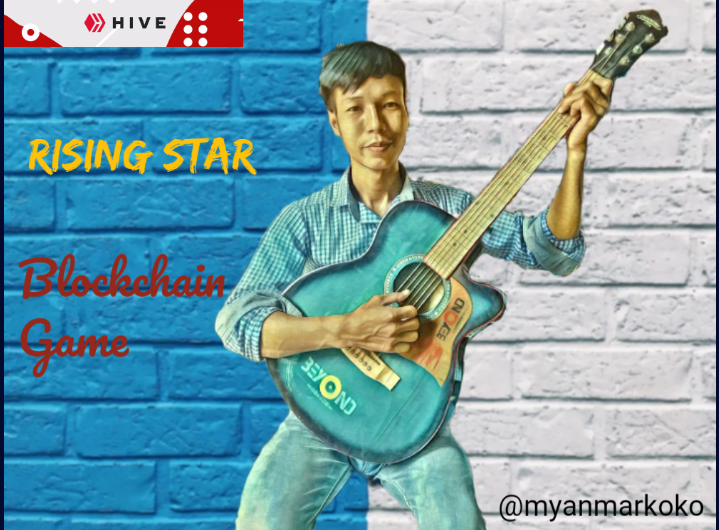 Post creator : @myanmarkoko
From : Myanmar
Name: KoKoMoeHein
25.10.22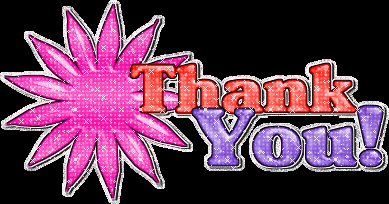 ---
---