Japanese miniature in Da Nang city
Hello everyone, how are people lately? I am very happy to have a successful semester. Today, I and my friends come to a very beautiful place. This place is considered a miniature Japan of Da Nang city. This location is called Long Hoa pagoda. This place is built in a very large campus. The pagoda has built a campus as a miniature Japan as a place to attract people to visit the pagoda.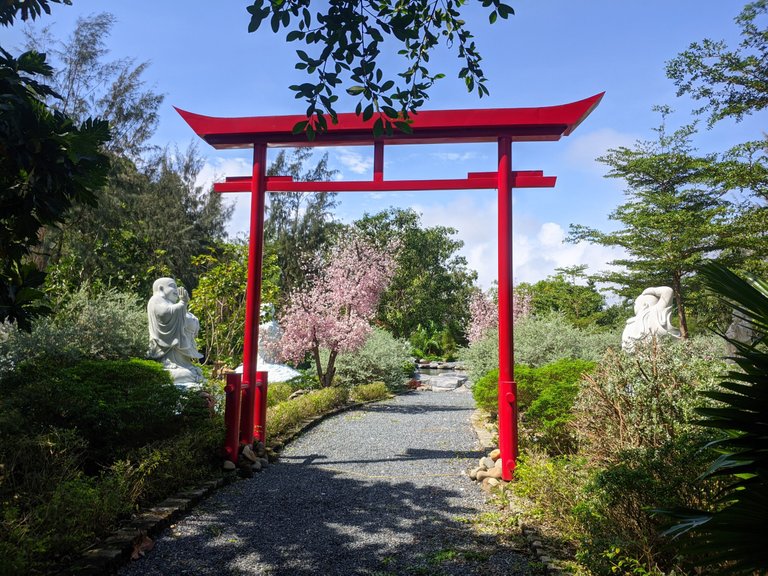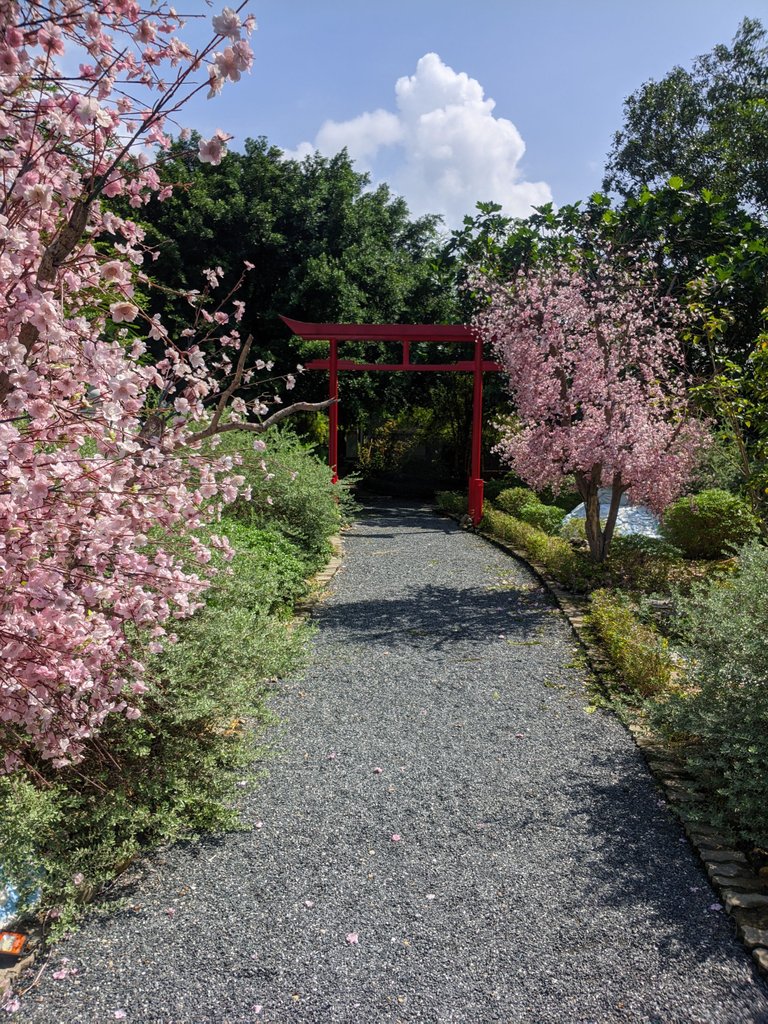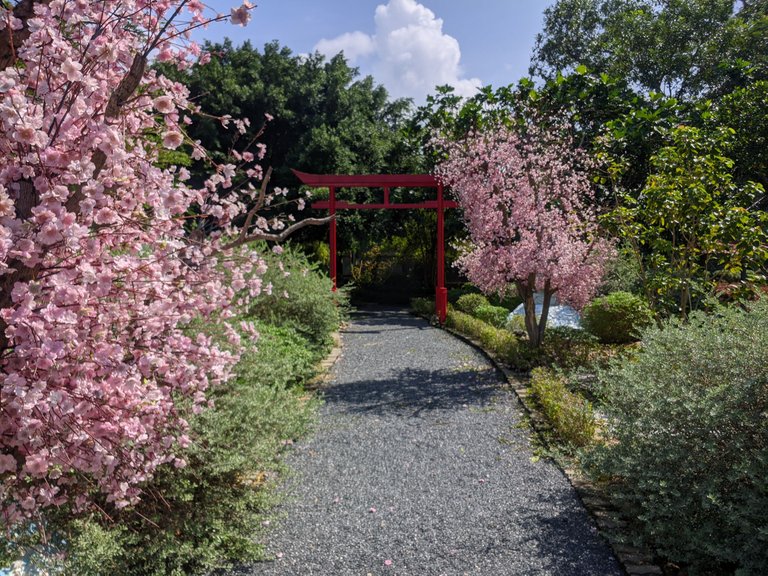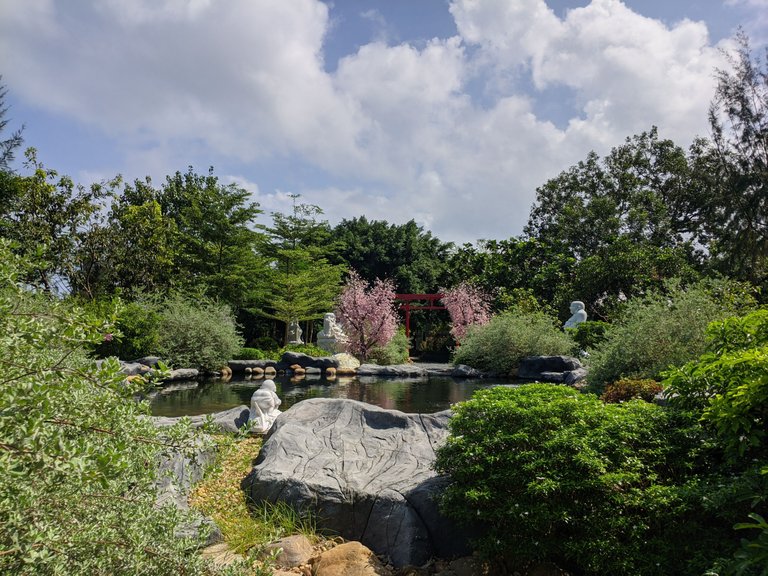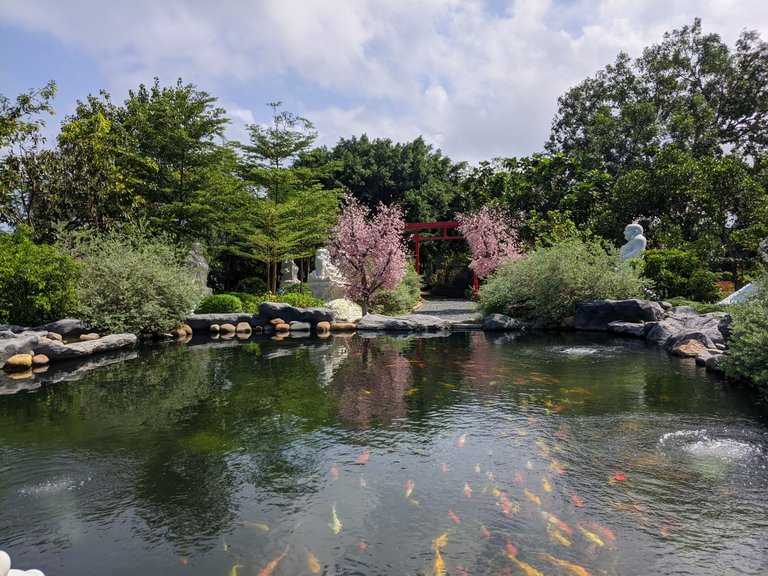 ---
As soon as you step into the pagoda gate, you come across a very large red iron gate. This place is the place for you to enter the Japanese gate to shrink inside the pagoda. The road is a bit long for you to go where you need. The surrounding road is very popular trees in Japan. I don't know their names, but I know there is a popular flower here, which is cherry blossoms. It looks very beautiful. I touched my petals with my hand when I realized that there was a flower here as a fake flower. It is also easy to understand because the climate in Vietnam is not suitable for this tree so the pagoda does it is also reasonable.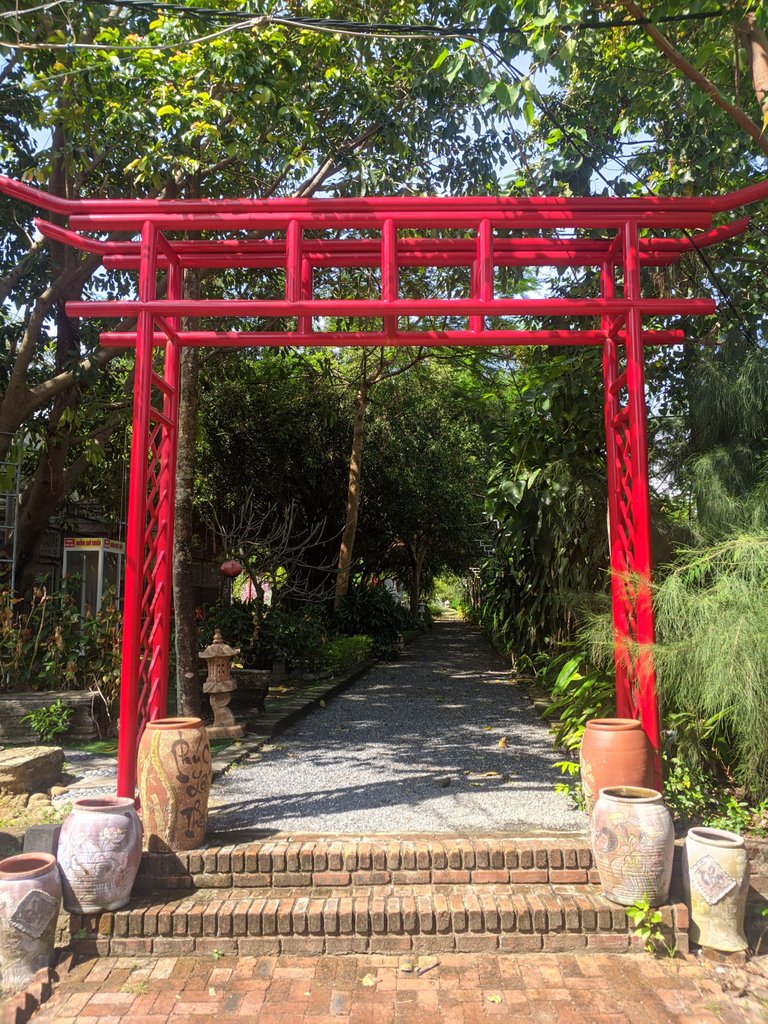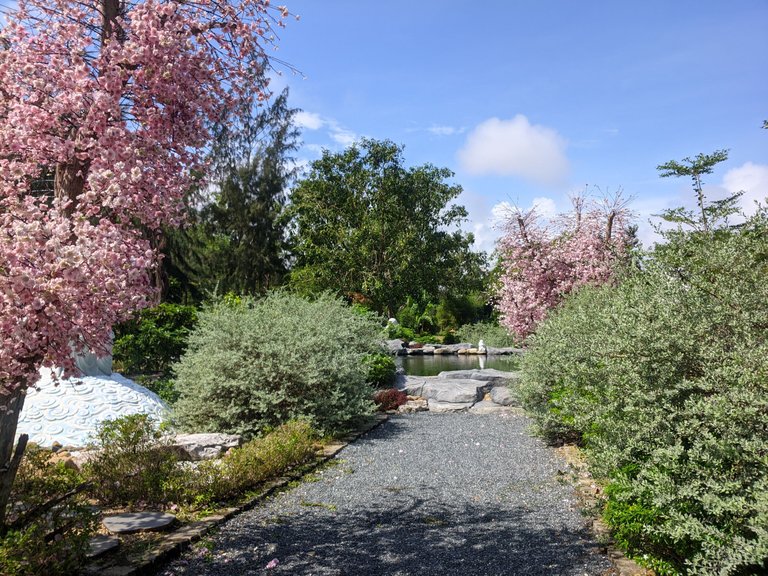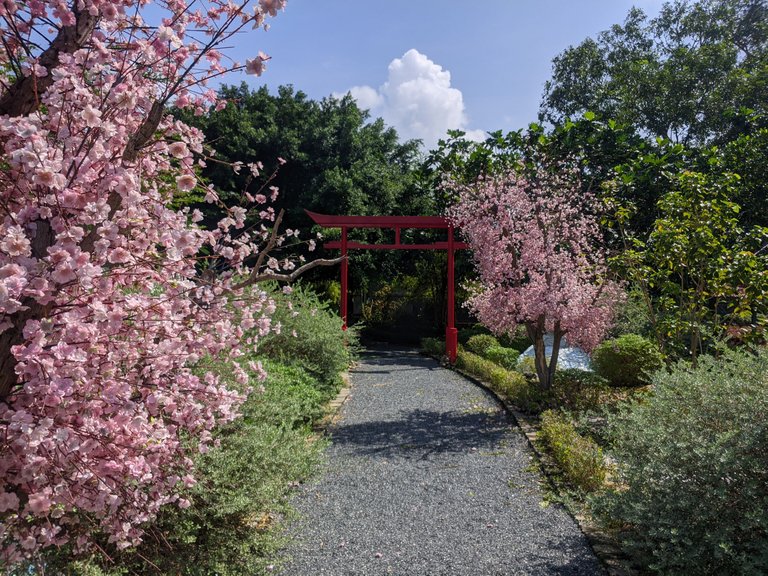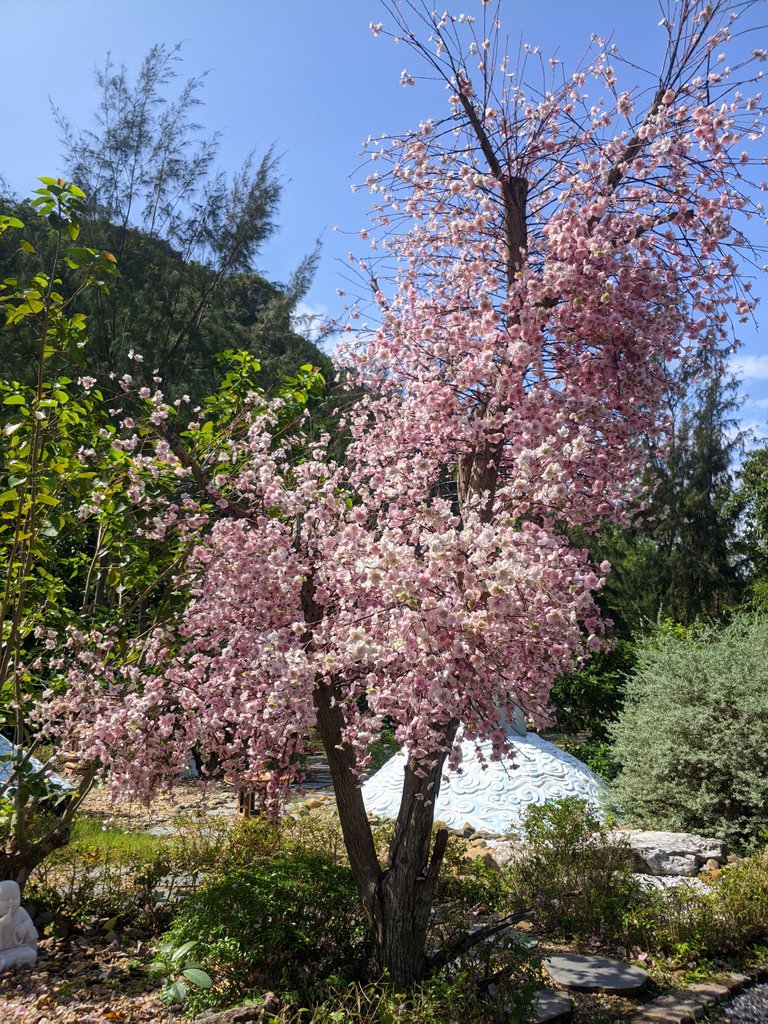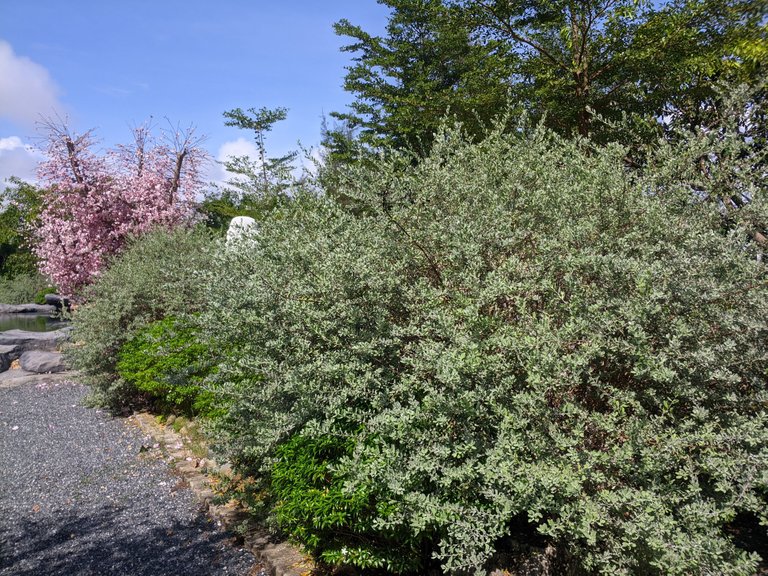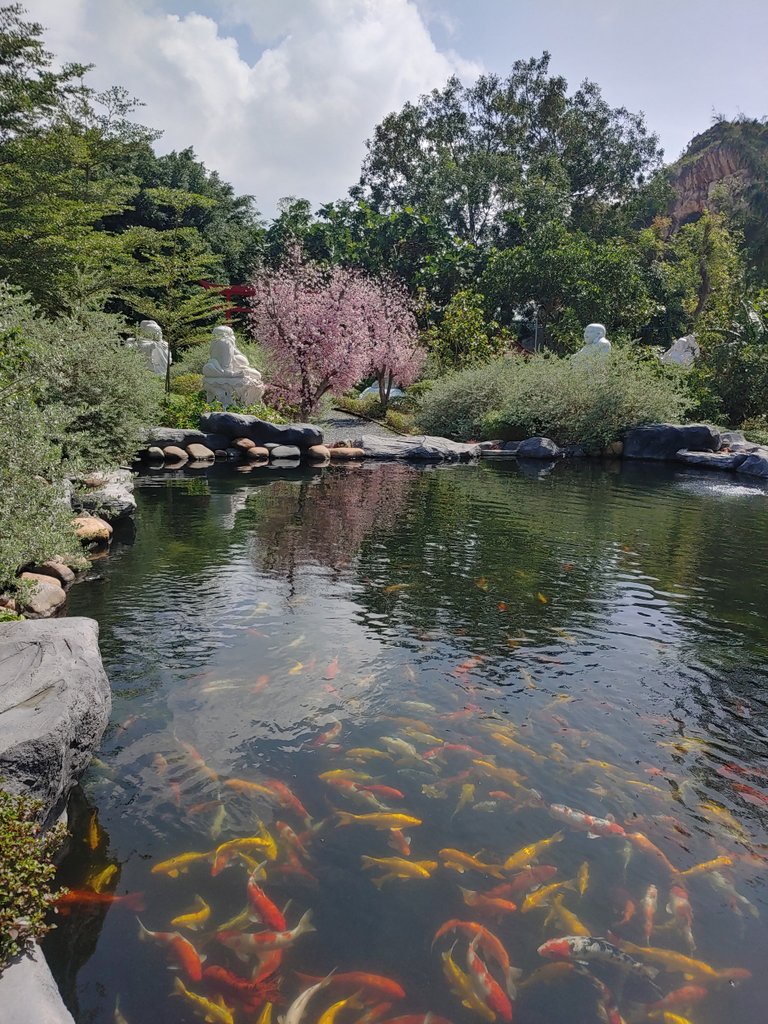 ---
Going through the tree, you will see a lake full of koi fish inside the lake. The lake was built from stacked rocks. These rocks are very large and have very beautiful shapes. This is where you can stand up and look at the koi fish comfortably. Around the lake is surrounded by lush trees. Under the lake, the Koi fish are swimming. When I approached, these fish rushed to me. They are not afraid of humans, they are very friendly. The colorful koi fish makes the landscape more vivid.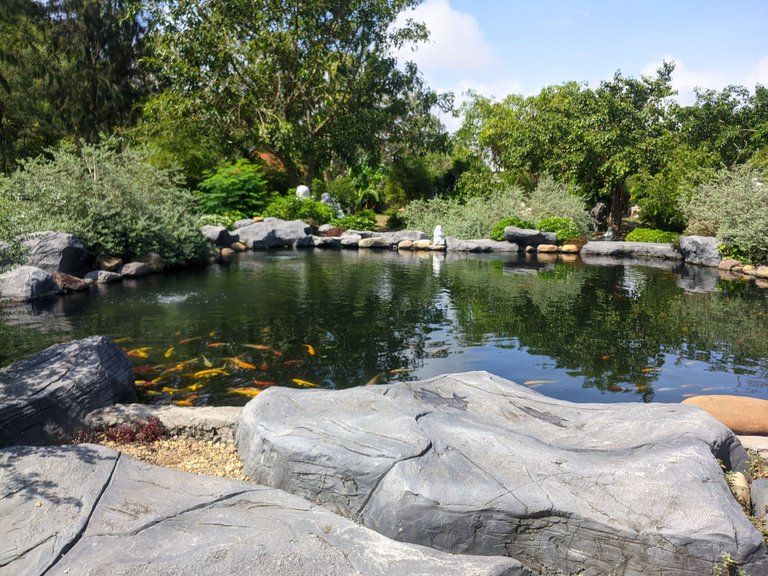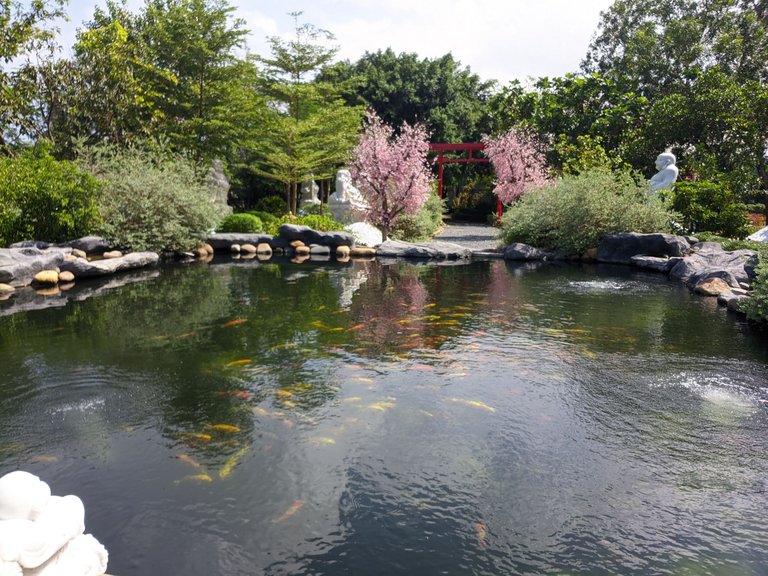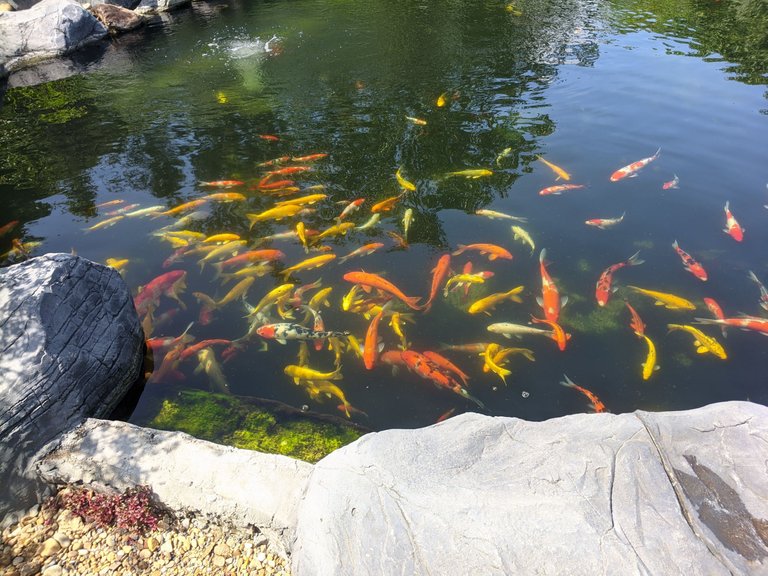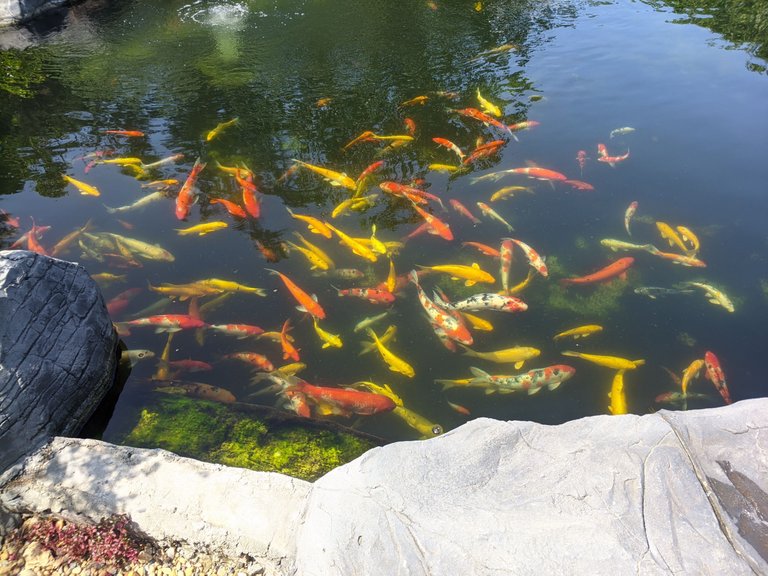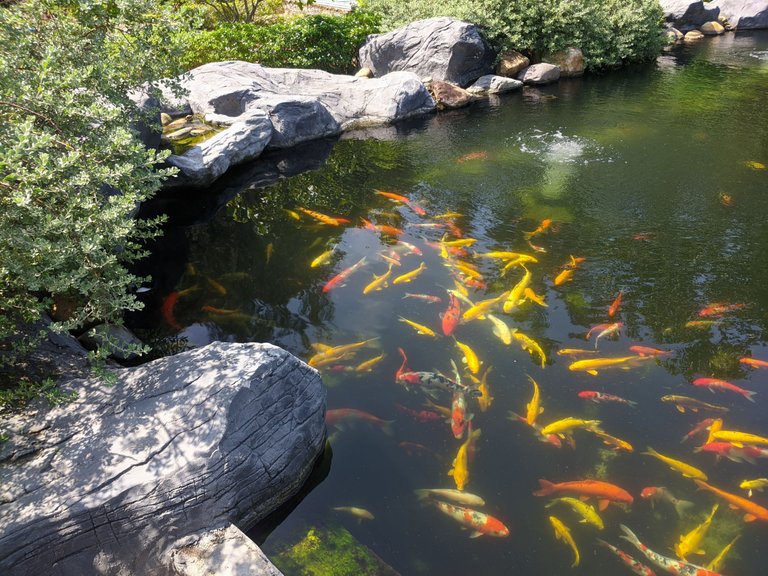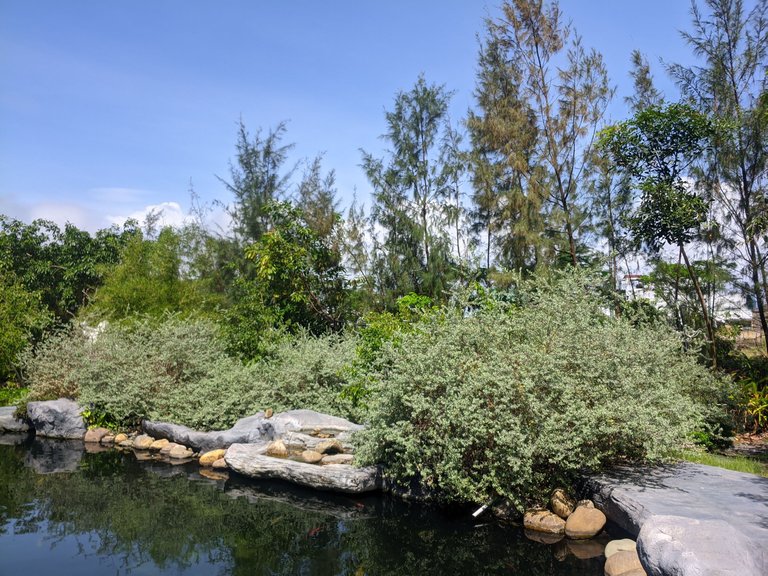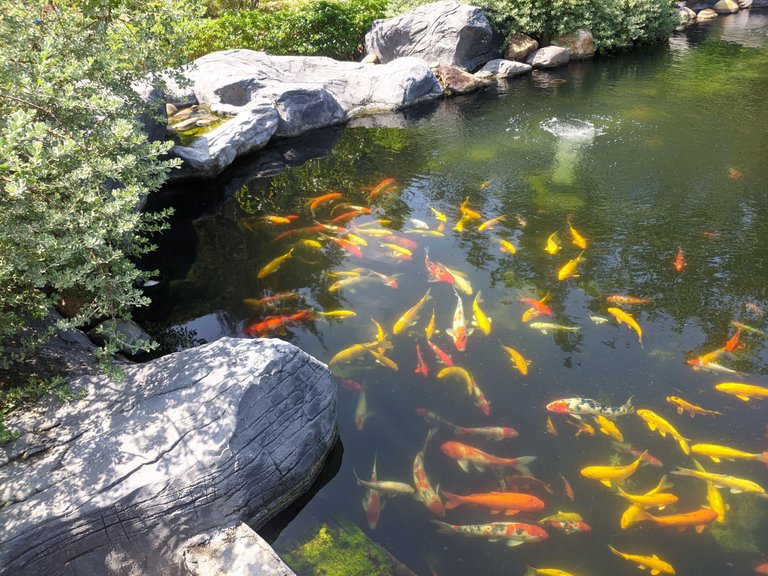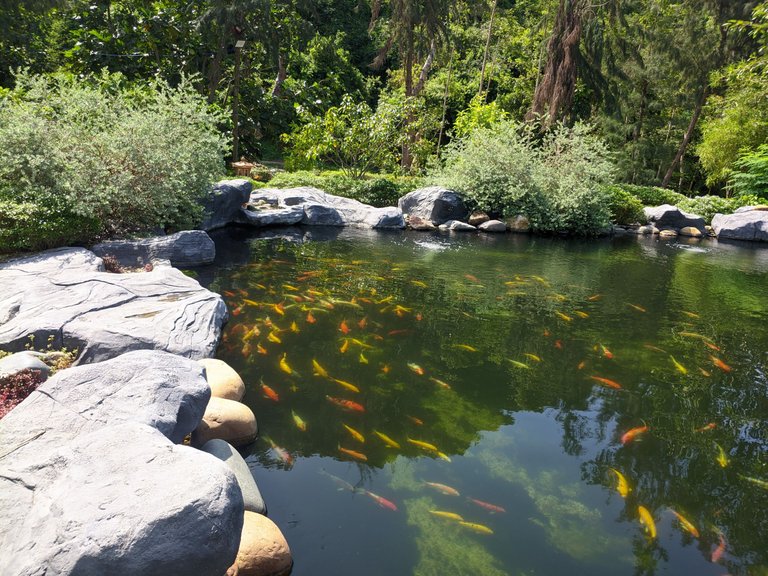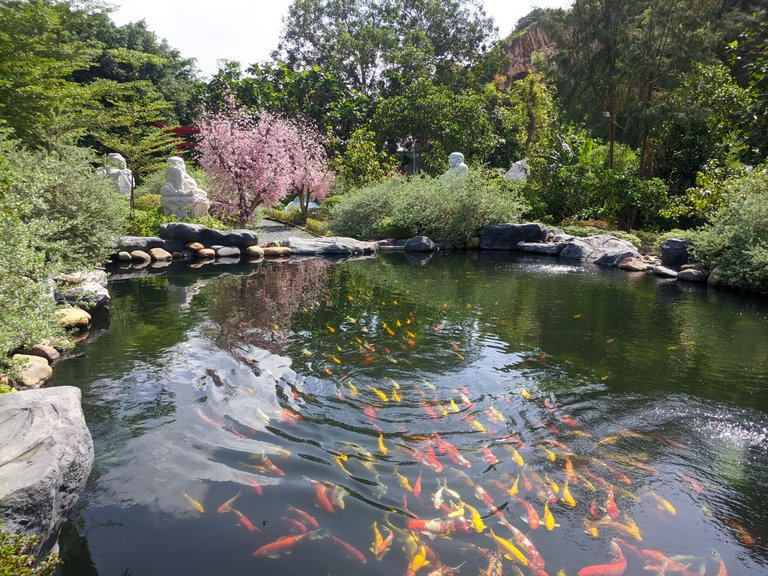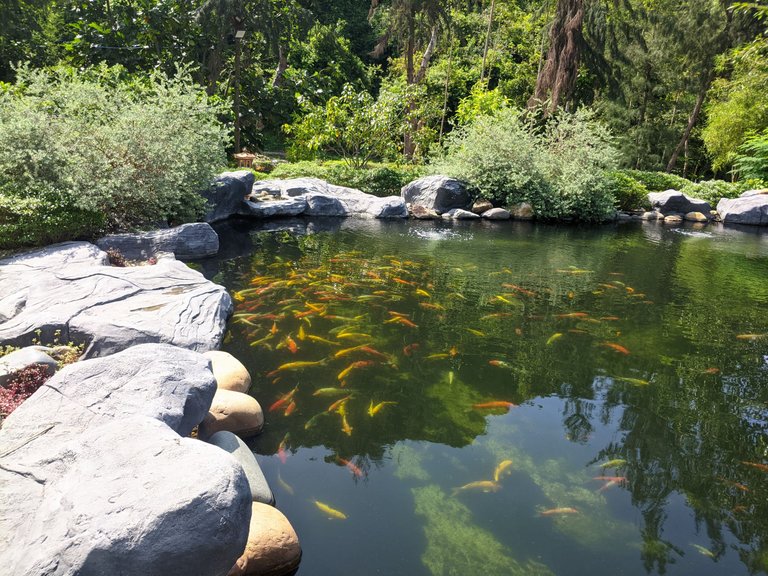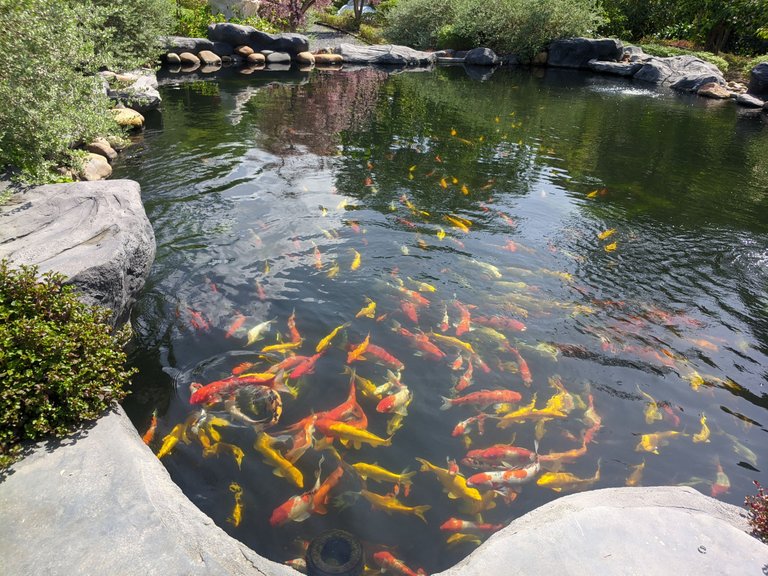 It was a bit sunny today, so my friend and I went to the communal house to rest for a bit. This place is quiet, they make my soul peaceful. I sat for a while in the communal house, saying a few stories with my friend. Talking a little bit, 11 a.m also came. We also had to go back to lunch. My today is great because it has been here. A place that gives me a very strange feeling, can't be described.
Thank you for reading my post and have a nice week!
---
---