My crypto earnings week 36 - New splinterlands reward cards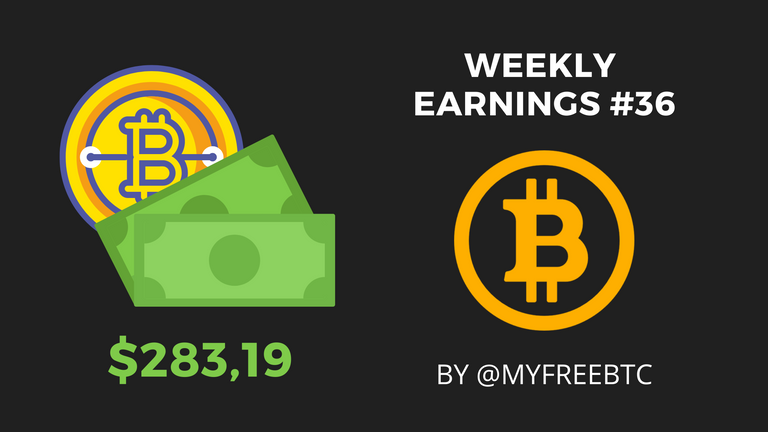 I'm not including my new investment yet because I wasn't able to collect a full 7 days of income data on it, but it will be included in next week's report for sure.
The new reward cards were just released earlier today! It's been such a long time since we've seen new cards on Splinterlands, I can't wait to get my hands on some of them with tomorrow's daily quest.
Crypto markets have been in limbo for the last few days and I took the chance to grab some more BTC and ETH at cheap prices. I still think we will see new all-time highs before the end of 2021.
I identified my main sources of income when it comes to crypto and divided them into different categories:
Faucets / Crypto casinos.
Hive, Leo, and all the other writing-related tokens.
Splinterlands.
DeFi (Cub and Autofarm) & CeFi (Celsius and Crypto.com)
Faucets: $17,78
Hive: $45,04
It is not a bad week overall but I would like to push these results a lot further and try to go for $100 a week! It won't be easy but I'm confident I'm going to make it before the end of the year.
My collection keeps going down, in the last 7 days, it dropped its valuation by $3 781,26. It's only natural but I expect it to rally a little with the release of the new reward cards.
DEC: $42,03
SPS Airdrop: $98,49
SPS Staking: $13,07
DeFi & CeFi: $66,78
CubDeFi announced a major change to the IDO platform! I'm not sure why the price is not reacting to the news about the reformed IDO mechanism but I took the chance to buy some more CUB. I think we might see a huge spike in the price during the 2nd IDO.
---
Total: $283,19
It's only natural that my weekly income suffered a little with the recent dip but it will recover soon. My ambition for 2021 was to make over $250 a week and I'm still above that. Either way, I hope I can make it past $300 next week.
Keep setting my goals higher and higher until I achieve financial freedom... $1K a week...

Posted Using LeoFinance Beta
---
---