Which crypto will 2x next - 3 SBI shares Giveaway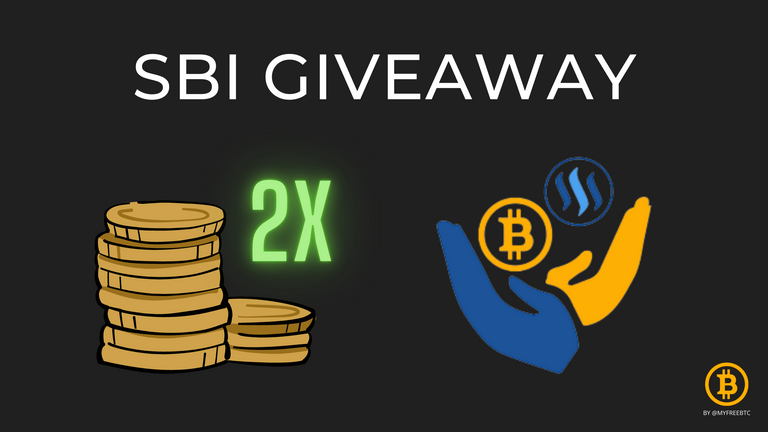 It's about time I closed the SBI contest I opened one month ago and proceeded to completely forget about it. I promise I will do my best to not forget about this giveaway and close it in time and pay the winners. I will be on away next Friday but I think I can spend 30 minutes making a new giveaway for you.
This time around I would like you to share what coin you think will do a 2x faster! I myself would say either Polycub or SPS.
I will go for Polycub as my final answer, it has a lower market cap which makes it more likely to double in value faster. On top of that inflation keeps lowering making it even more likely to 2x in no time.
Share with me in the comments which coin you think will do a 2x next.

GIVEAWAY
Last month's winners:
Well, I bet you don't remember participating in this giveaway one month ago but I have good news for you...
Rules
Upvote / Follow or Re-post is NOT mandatory but it is greatly appreciated.
Just comment
Have at least one post on Hive in the last 2 months
Only one comment per person
100% of the author post rewards will be used to buy SBI shares for the lucky winners! The winners will be picked by a randomizer and will be announced on next week's giveaway post every Friday.

What are Hive SBI Shares:
I'm going to explain this in the simplest manner possible: For every share of Hive SBI, I buy I get a chance to sponsor someone with an equal share. For example, I buy a share and send your username on the Memo. I get 1 share and you also get 1 share.
These shares grant you an upvote on your Hive posts FOREVER, the more shares you have the more and bigger upvotes you get. There is no point in participating if you don't make any posts on your account.
If you're interested in the project you can check out the FAQ HERE

Posted Using LeoFinance Beta
---
---