Days 377 and buying a pack for rising star game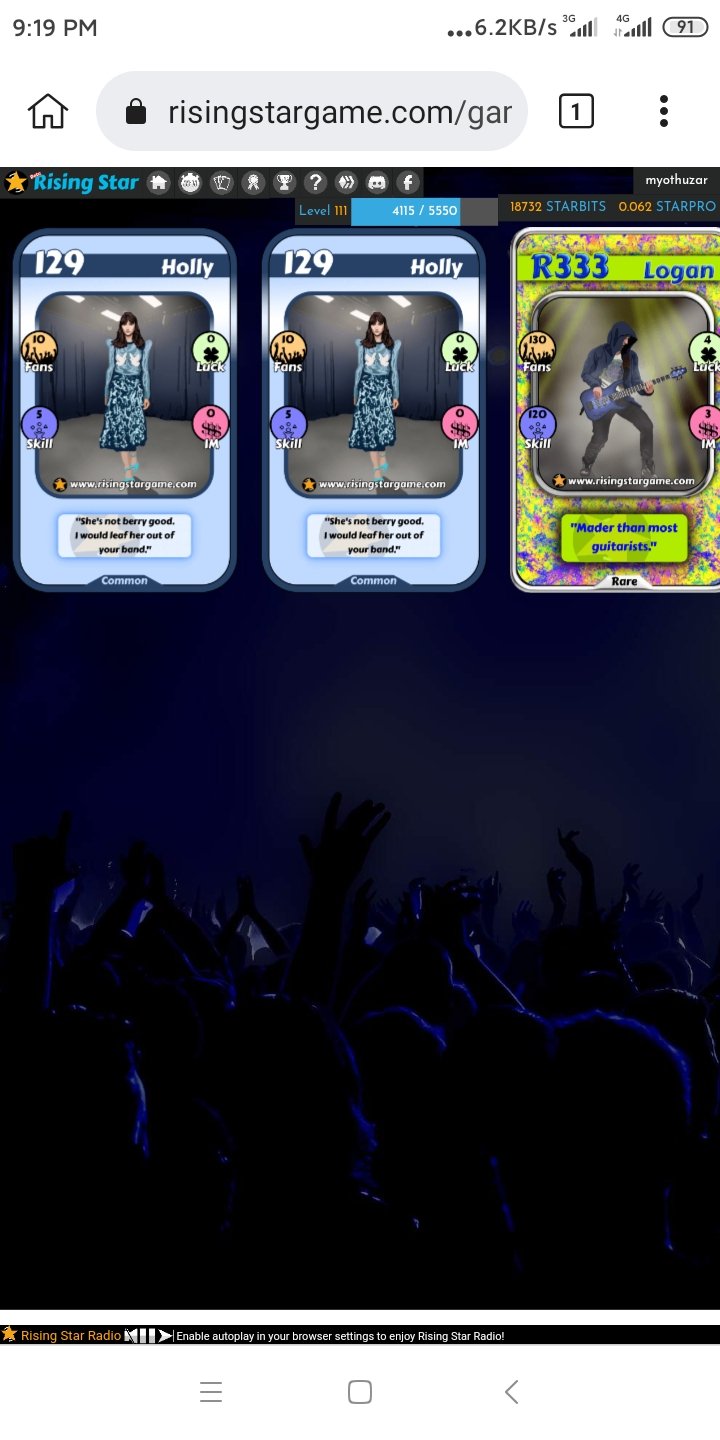 I have been playing rising star game for 377 days, and I am doing missions and buying cards (or) pack every day.
Today, I bought a pack. I got two common people cards and one rare people card. They are two 129 Holly cards and R333 Logan card.
129 Holly contains 10 fans and 5 skill each. R333 Logan contains 130 fans, 120 skill, 4 luck and 3 im.
I finished 5198 total missions. My player ranking for today is 378.
---
---