Playing Rising Star Game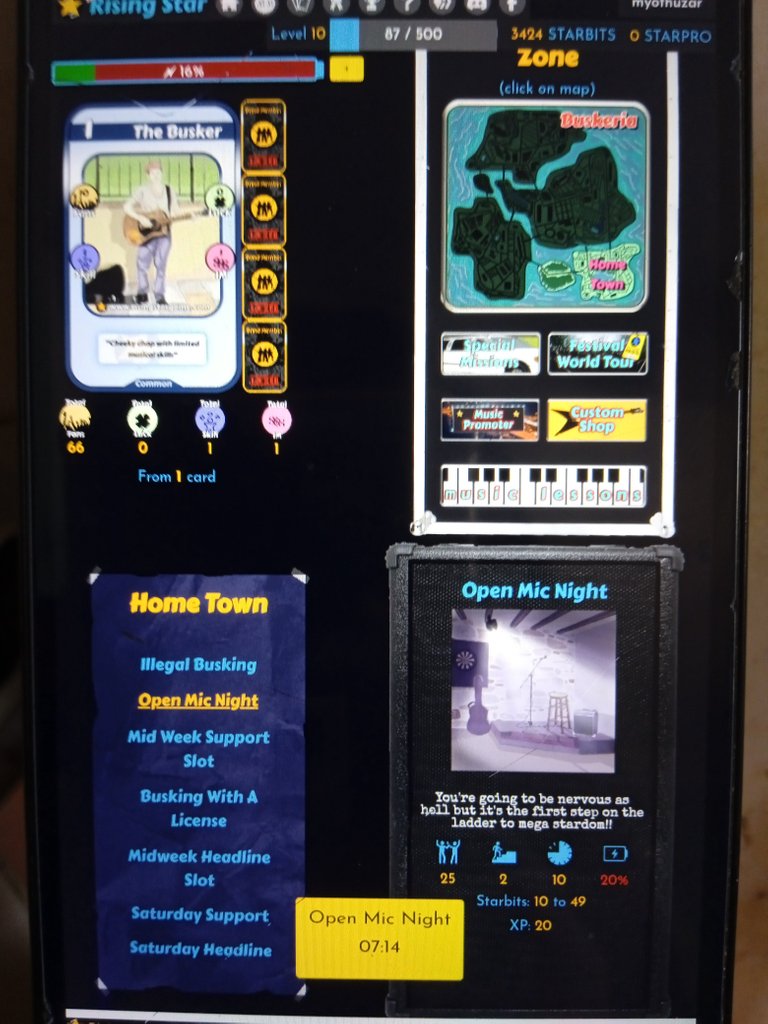 Today, I played rising star game. I have been playing this game for 8 days. My level and starbits are gradually increasing in the game.I am happy to see my improvement in the game.
Now, I reached level 9, and I got 3094 starbits. There are currently 109 fans,1 skill and 1 im. Today, I also played Illegal busking mission, open mic night mission and mid week support slot mission. I repeatedly play these three missions.
I will try to increase my level in the future. I am still trying and playing rising star game.
ဒီနေ့ ကျွန်မ rising starဂိမ်းကို ကစားခဲ့ပါတယ်။ ဤဂိမ်းကို ကစားတာ ၈ ရက်ကြာပါပြီ။ ကျွန်မရဲ့level နဲ့ starbits များလည်း ဂိမ်းထဲတွင်တဖြည်းဖြည်းတိုးပွားလာပါပြီ။ ဂိမ်းတွင် ကျွန်မရဲ့ တိုးတက်မှုကိုမြင်ရသည့်အတွက် ဝမ်းသာမိပါတယ်။
ယခု ကျွန်မ level 9 သို့ရောက်ရှိခဲ့ပြီး 3094 starbits ရရှိခဲ့ပါတယ်။ လက်ရှိတွင် ပရိသတ် 109၊ 1skill နှင့် 1im ရှိပါတယ်။ ဒီနေ့ Illegal busking mission၊ open mic night mission နဲ့ mid week support slot mission တို့ကိုလည်း ကစားခဲ့ပါတယ်။ ဒီမစ်ရှင်သုံးခုကို ကျွန်မ အကြိမ်ကြိမ် ကစားပါတယ်။
အနာဂတ်ကာလမှာ ကျွန်မရဲ့ အဆင့်ကို မြှင့်တင်ရန် ကြိုးစားသွားပါမှာပါ။ ကျွန်မက rising star ဂိမ်းကို ကြိုးစားကစားနေဆဲဖြစ်ပါတယ်။
---
---