Playing Splinterlands Game And Completing Daily Quest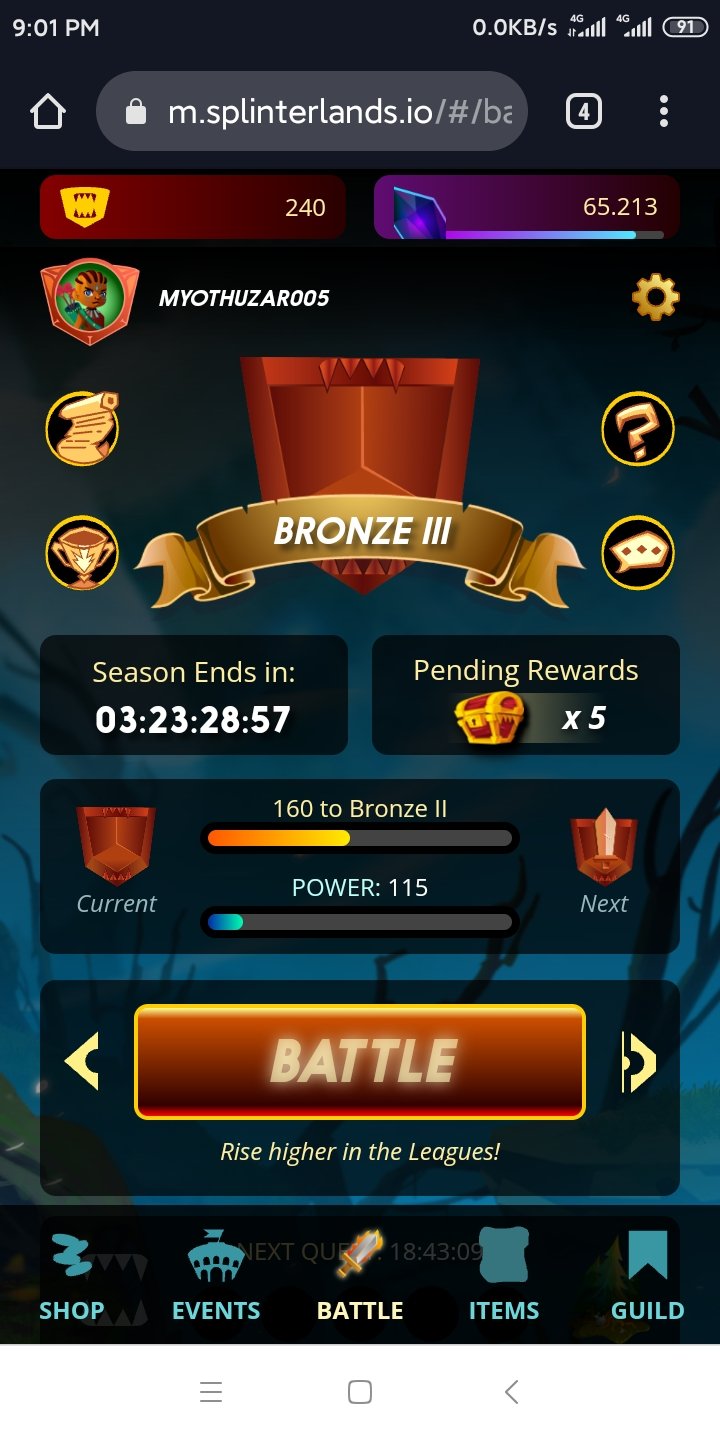 Today, I played daily quest in splinterlands game to receive the rewards. The daily quest for today is fire splinter quest.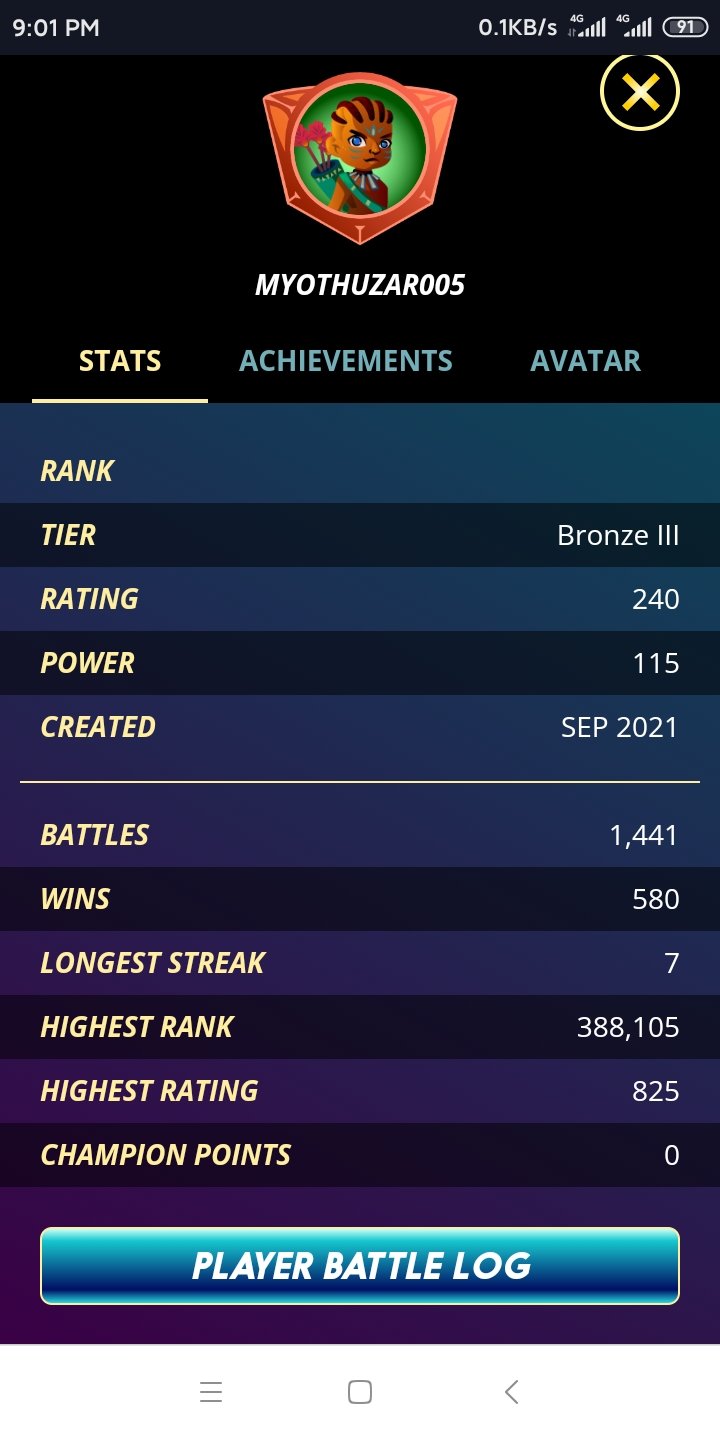 The fire splinter is the splinter I usually play. It is not difficult for me to play with. But sometimes when I meet good players. Fire splinter becomes difficult and take a long time to win. Today is the difficult day to play. Today, I had to play sixteen times to finish the quest.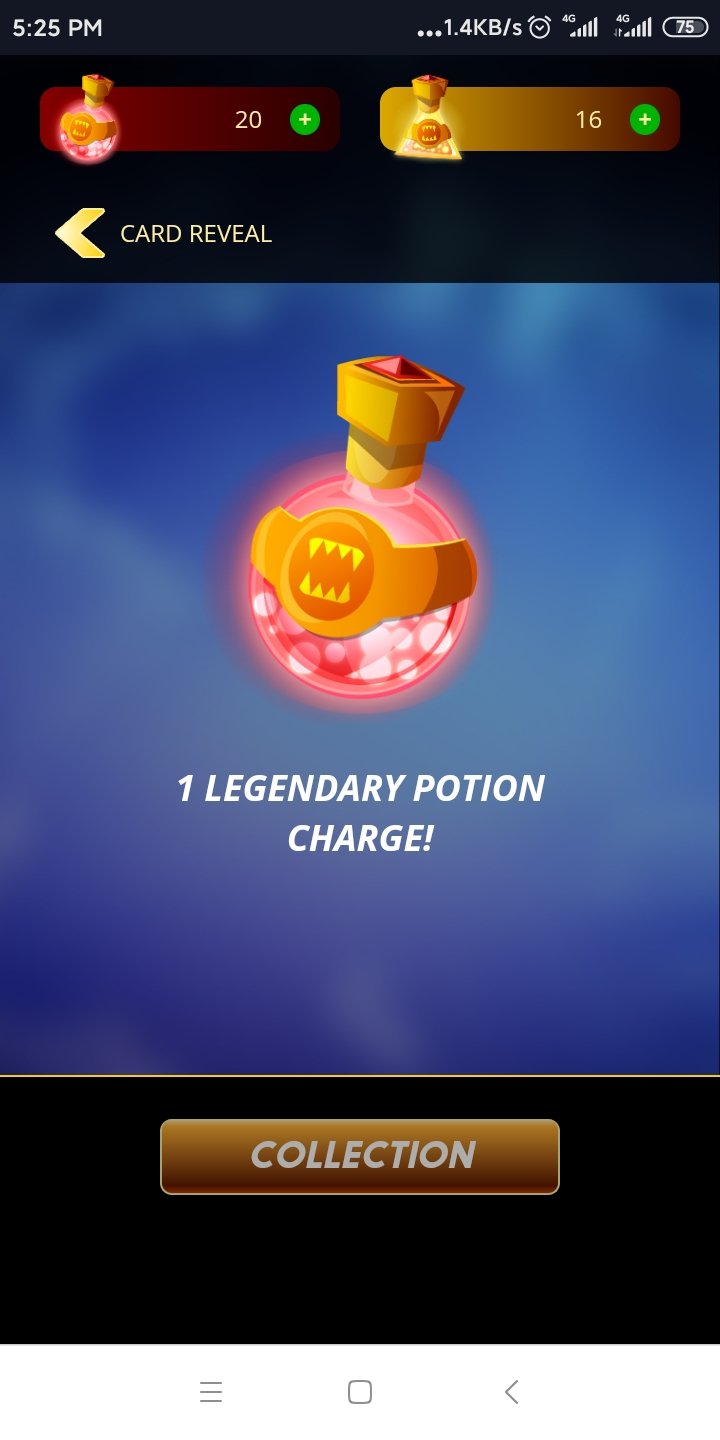 Finally, I completed the quest and opened the reward. The reward is a legendary potion. Currently, I only get potions.
ဒီနေ့မှာတော့ ဆုတွေရဖို့ splinterlands ဂိမ်းမှာ daily quest ကို ကစားဖြစ်ပါတယ်။ ဒီနေ့အတွက် daily quest ကတော့ fire splinter quest ဖြစ်ပါတယ်။
Fire splinter က ကျွန်မ အမြဲ ကစားလေ့ရှိတဲ့ splinter ပါ။ဒါကြောင့် သူနဲ့ ကစားရတာ သိပ်မခက်ပါဘူး။ဒါပေမဲ့ ကစားသမားကောင်းတွေ အတွေ့များတဲ့ နေ့ တွေမှာတော့ fire splinter နဲ့ ကစားရတာ ခက်ခဲလာပြီး နိုင်ဖို့လည်း တော်တော် ကြာသွားပါတယ်။ဒီနေ့ကတော့ ကျွန်မ အတွက် ကစားရတာ ခက်ခဲတဲ့နေ့ပါ။ဒီနေ့တော့ quest ပြီးဖို့ ၁၆ကြိမ်တောင် ကစားလိုက်ရပါတယ်။
quest ပြီးစီးသွားတဲ့အခါမှာတော့ ဆုကို ဖွင်ကြည့် ပါတယ်။ ဆုကတော့ legendary potion တစ်ခု ဖြစ်ပါတယ်။လတ်တစ်လောတော့ potions တွေပဲ ရနေပါတယ် ။
---
---