Playing Splinterlands Game And Completing Daily Quest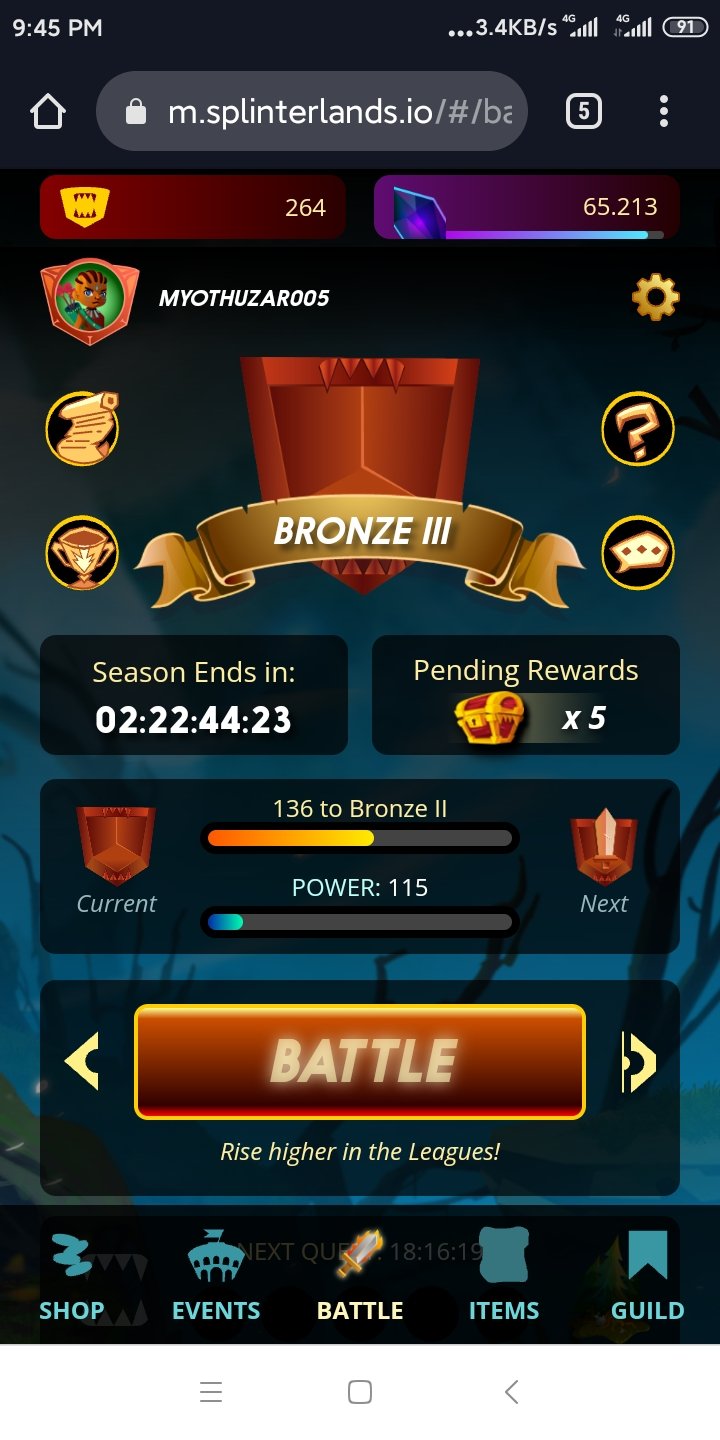 Today, I played daily quest in splinterlands game to receive the rewards. The daily quest for today is fire splinter quest.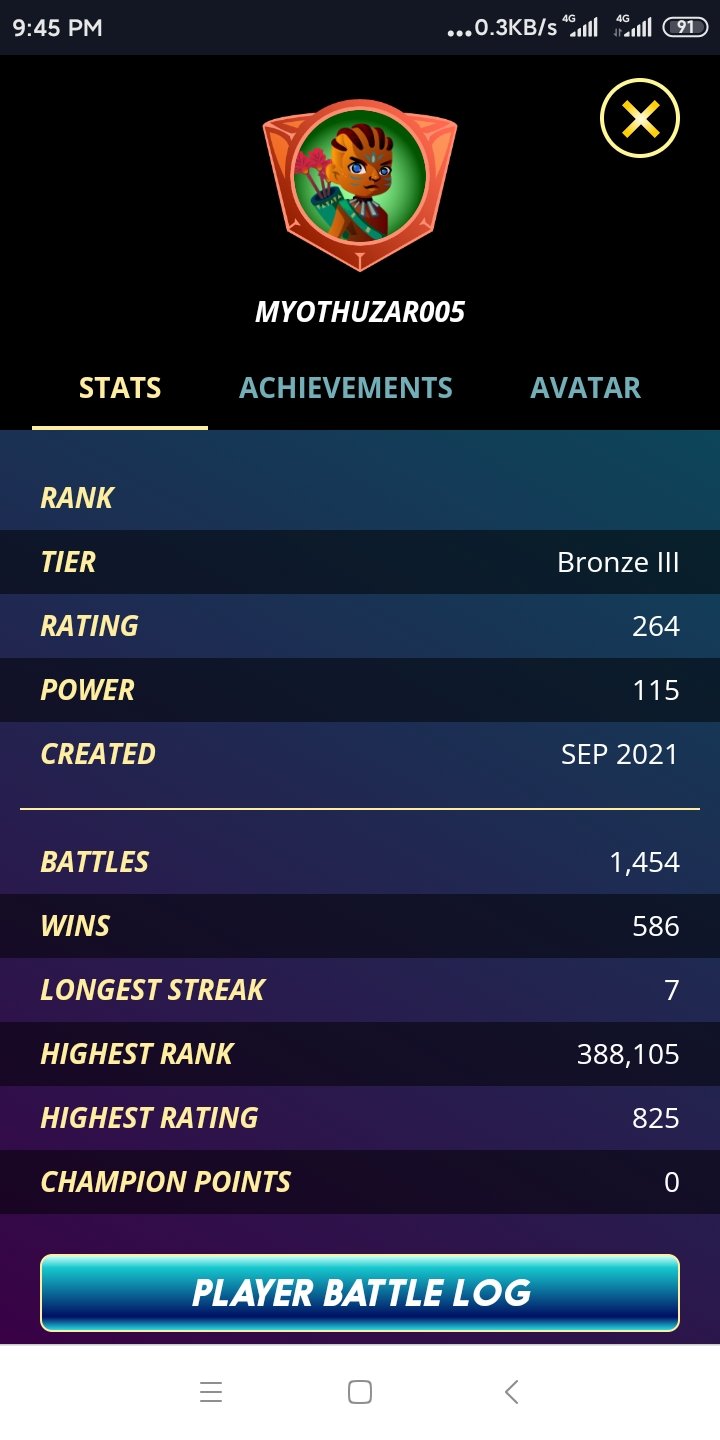 I got the same quest as yesterday. Today, I am lucky, and I don't meet many good players like yesterday. So, I can finish the quest quickly than yesterday. I also had to play fewer battles than yesterday. Today, I only had to play eleven times to finish the quest.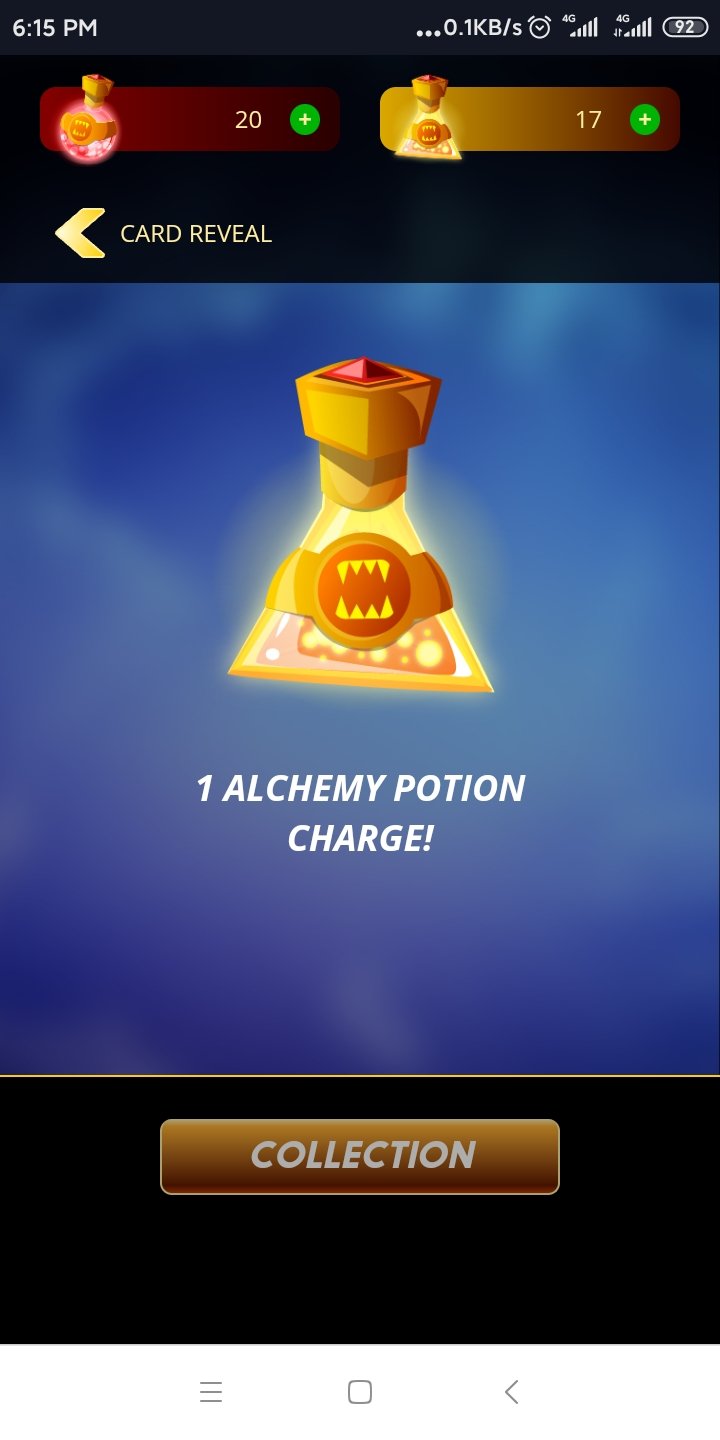 After completing the fire splinter quest, I opened the reward. I saw I still got potions and the potion is an alchemy potion. I am a little disappointed by not getting a card.
ဒီနေ့မှာတော့ ဆုတွေရဖို့ splinterlands ဂိမ်းမှာ daily quest ကို ကစားဖြစ်ပါတယ်။ ဒီနေ့အတွက် daily quest ကတော့ fire splinter quest ဖြစ်ပါတယ်။
မနေ့က နဲ့ တူတဲ့ quest ကို ရပါတယ် ။ဒီနေ့တော့ ကံကောင်းပြီး မနေ့ကလို ကစားသမားကောင်းတွေ သိပ်မတွေ့ပါဘူး။ဒါကြောင့် ဒီနေ့တော့ မနေ့ထက်စာရင် quest မြန်မြန် ပြီးအောင်လုပ်နိုင်ခဲ့ပါတယ်။မနေ့ထက်စာရင် ဒီနေ့တိုက်ပွဲ လည်း လျော့တိုက်လို့ ရခဲ့ပါတယ် ။ဒီနေ့တော့ ၁၁ပဲ ကစားရပြီး quest ပြီးစီး ခဲ့ပါတယ်။
fire splinter quest ကို ပြီးစီး ပြီးနောက်မှာတော့ ဆုကို ဖွင့်ဖြစ်ပါတယ်။potion ပဲ ရနေတာ တွေ့ရပြီး ဆုကတော့ alchemy potion တစ်ခုပါ။ခုထိ ကဒ်မရသေးတော့ နည်းနည်း တော့ စိတ်ပျက်မိပါတယ်။
---
---