Playing Splinterlands Game And Completing Daily Quest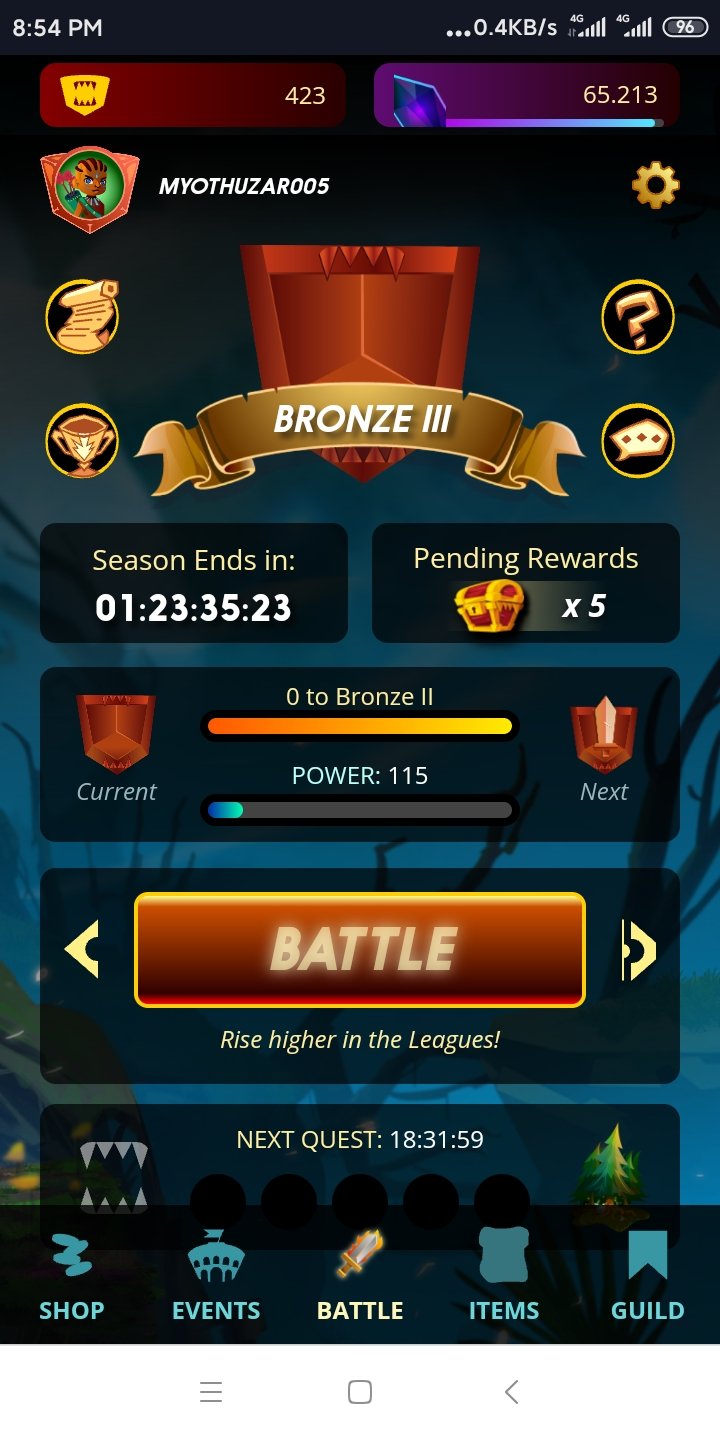 There is only one more day to end the season. In this season, I still don't get a card until now. So, I am looking forward to the end of the season to get a card.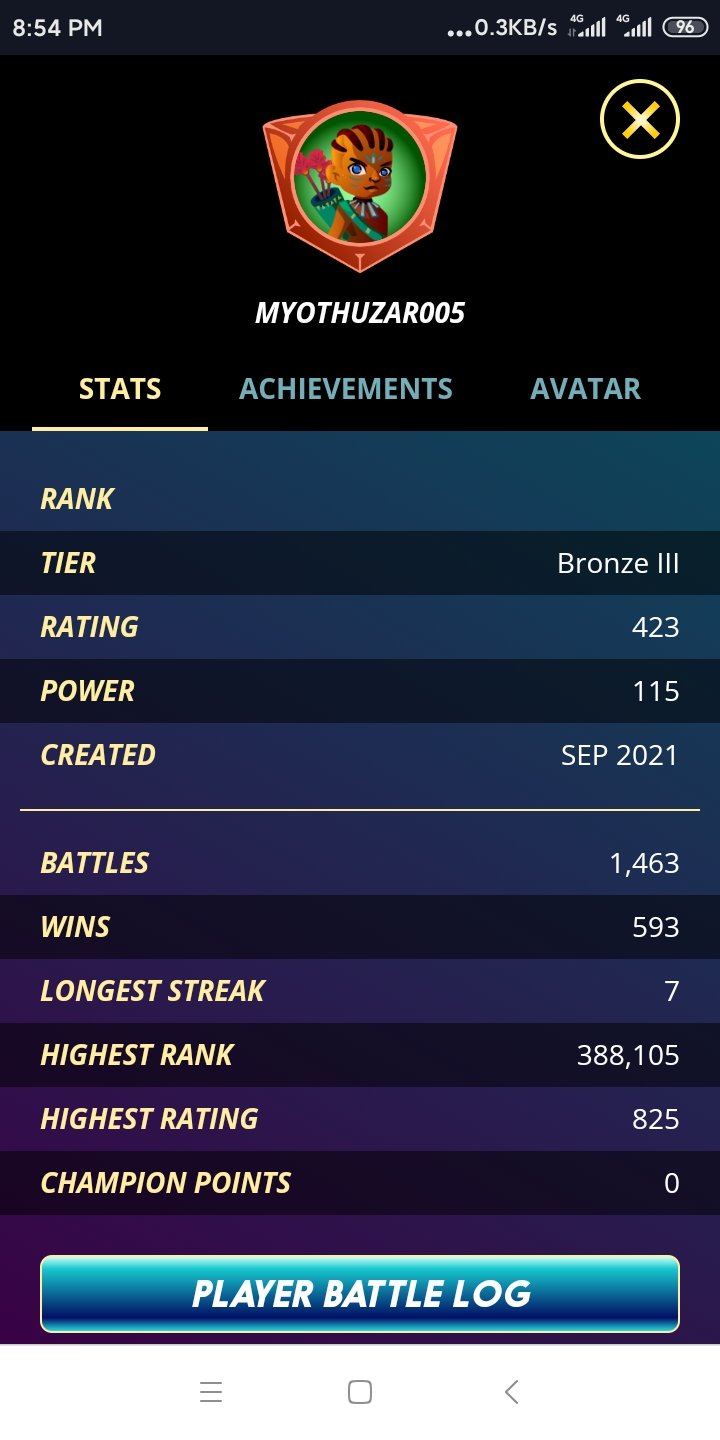 Today, I played daily quest to receive the reward. Today's quest is sneak monster quest. So, I chose to play with water splinter, which is easiest to win. I only had to play seven times to finish the quest. This is the benefit of playing with water splinter. Playing with a water splinter can complete the quest faster.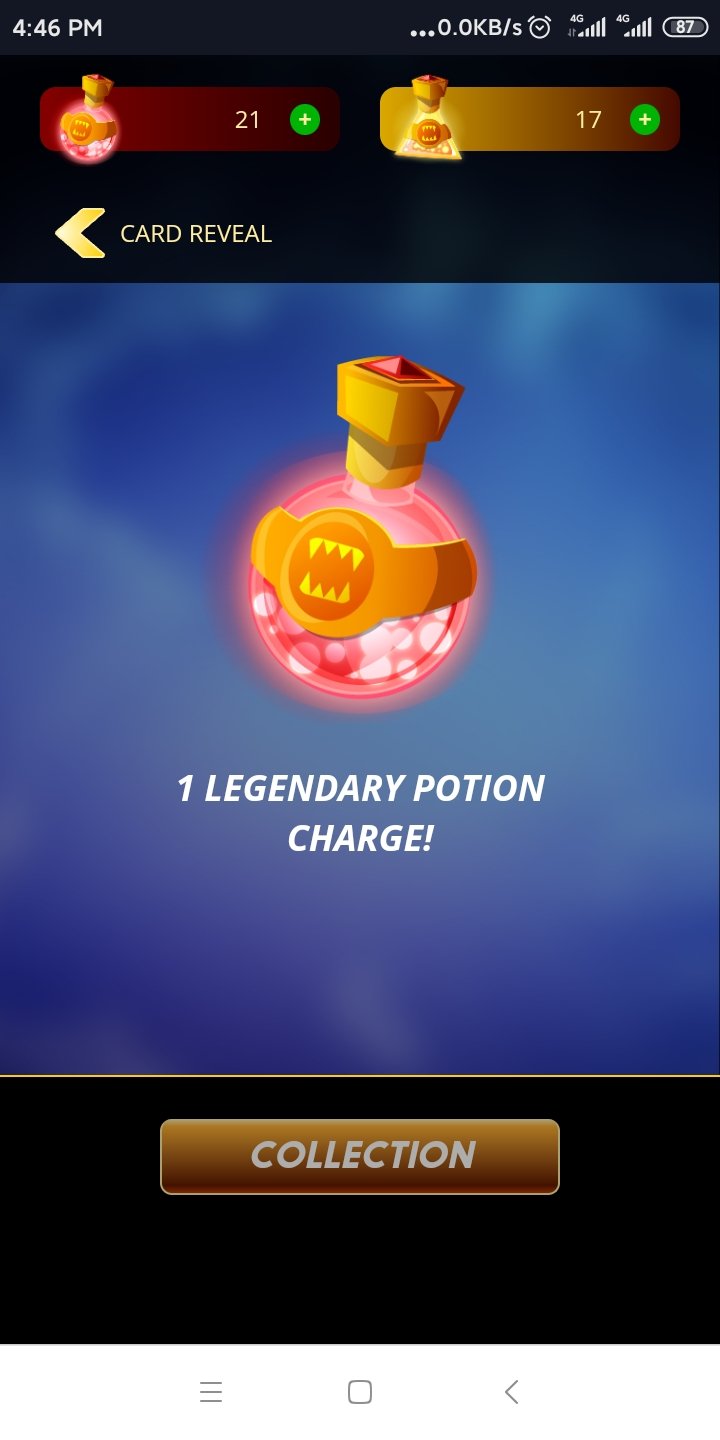 After completing the sneak monster quest, I opened the reward. I saw I got a legendary potion. There are twenty-one legendary potions and seventeen alchemy potions I have received.
ရာသီကုန်ဖို့ တစ်ရက်​ကျော်လောက်သာ လိုပါတော့တယ်။ ဒီရာသီမှာတော့ အခုအချိန်အထိ ကတ်မရသေးပါဘူး။ ဒါကြောင့် ကတ်ရဖို့ ရာသီကုန်ကို စောင့်မျှော် နေမိပါတယ်။
ဒီနေ့တော့ ဆုရရှိဖို့ daily quest ကစား​ဖြစ်ပါတယ်။ ဒီနေ့ ရဲ့quest ကတော့ sneak monster quest ပါ။ ဒါကြောင့် အနိုင်ရဖို့ အလွယ်ဆုံးဖြစ်တဲ့ water splinter နဲ့ ကစားဖို့ ရွေးချယ်ခဲ့ပါတယ်။ quest ပြီးဖို့ ခုနှစ် ကြိမ်ပဲ ကစားခဲ့ရပါတယ်။ဒါက water splinter နဲ့ ကစား​ခြင်းရဲ့ အကျိုးရလဒ်ပါပဲ။Water splinter နဲ့ ကစားခြင်းဟာ quest ကို မြန်မြန် ပြီးစီး အောင် လုပ်နိုင်ပါတယ်။
sneak monster quest ကို ပြီးစီး ပြီးနောက်မှာတော့ ဆုကို ဖွင့်ဖြစ်ပါတယ်။legendary potion တစ်ခု ရတာ တွေ့ပါတယ်။ကျွန်မ ရရှိထားတာကတော့ legendary potion နှစ်ဆယ့်တစ်ခုနဲ့ alchemy potion ဆယ့်ခုနှစ်ခု ရှိပါတယ်။
---
---