A walk with camel and squirrel
Hello friends!
How are you all? Hope you all are doing well and enjoying yourself. I'm also good and after a week yesterday evening i go outside. This time i went to our plot which is almost 30 km away. We went there by car. Almost 4:30 pm when we're going. What i saw on road, let's enjoy first: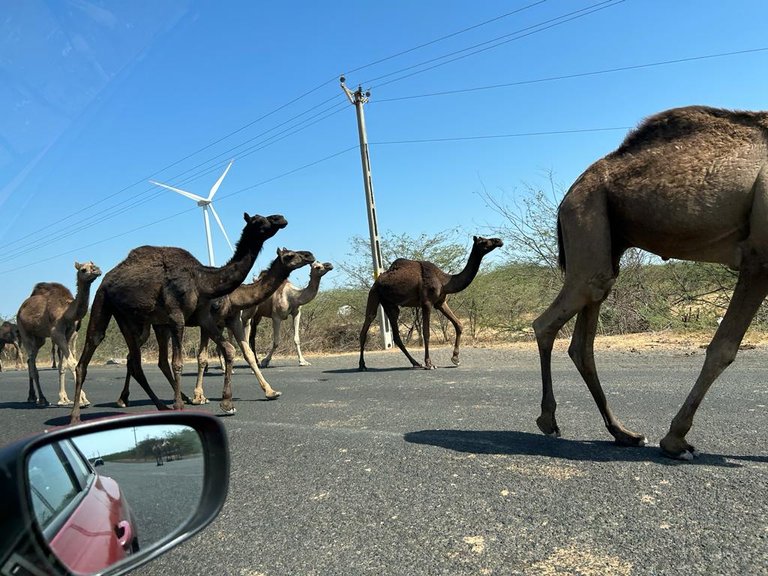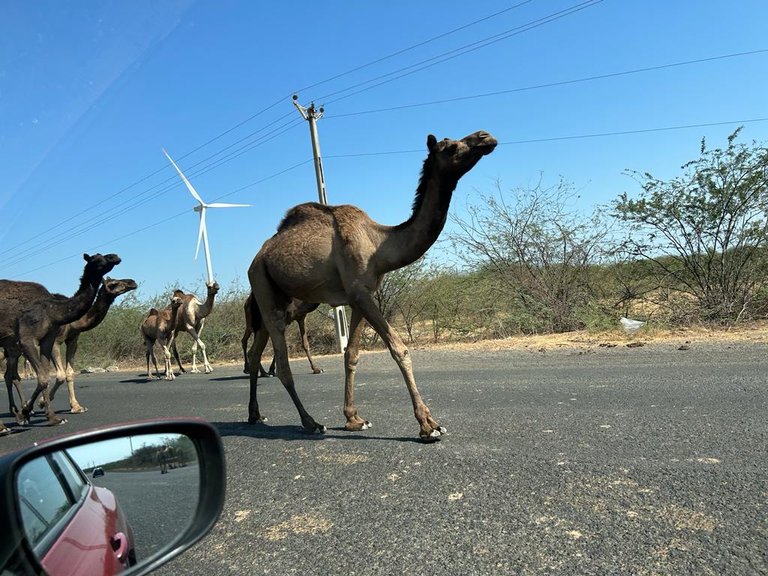 Lots of camels. Look like they also going for walk 😅. I really love this view. This is fascinating . Immediately i captured this shot. With wind mill and camels make view so perfect.
When we reached the plot ,i walk there. Than i saw that cute little squirrel and observe her... capture some shots. Let's enjoy these shots :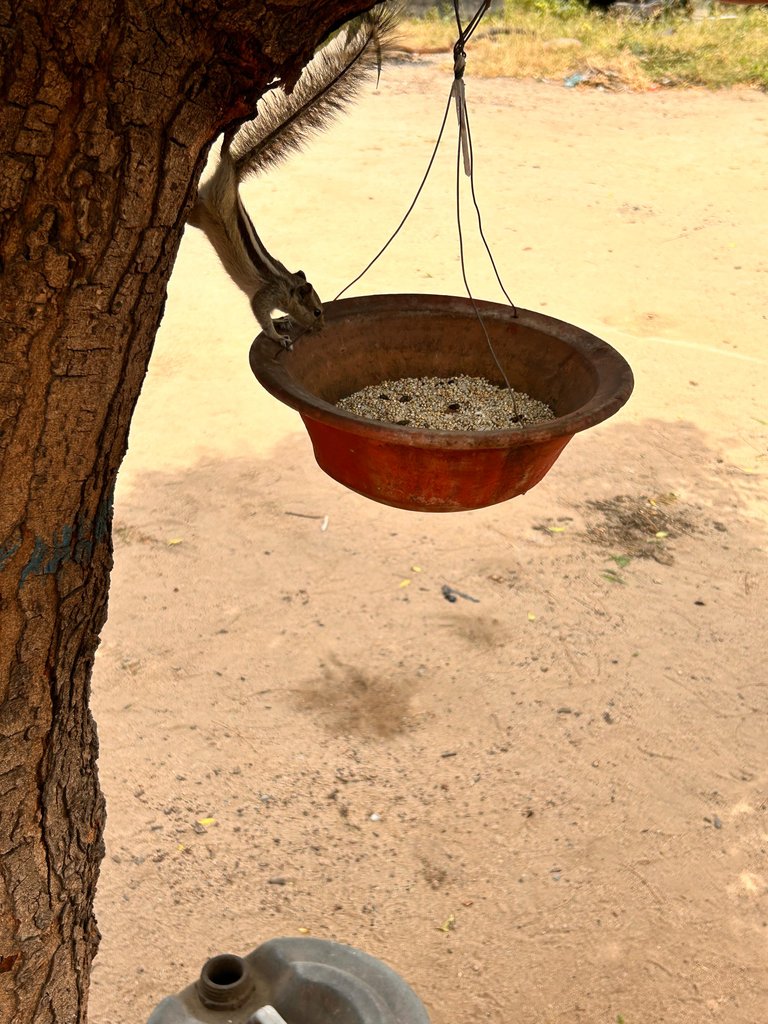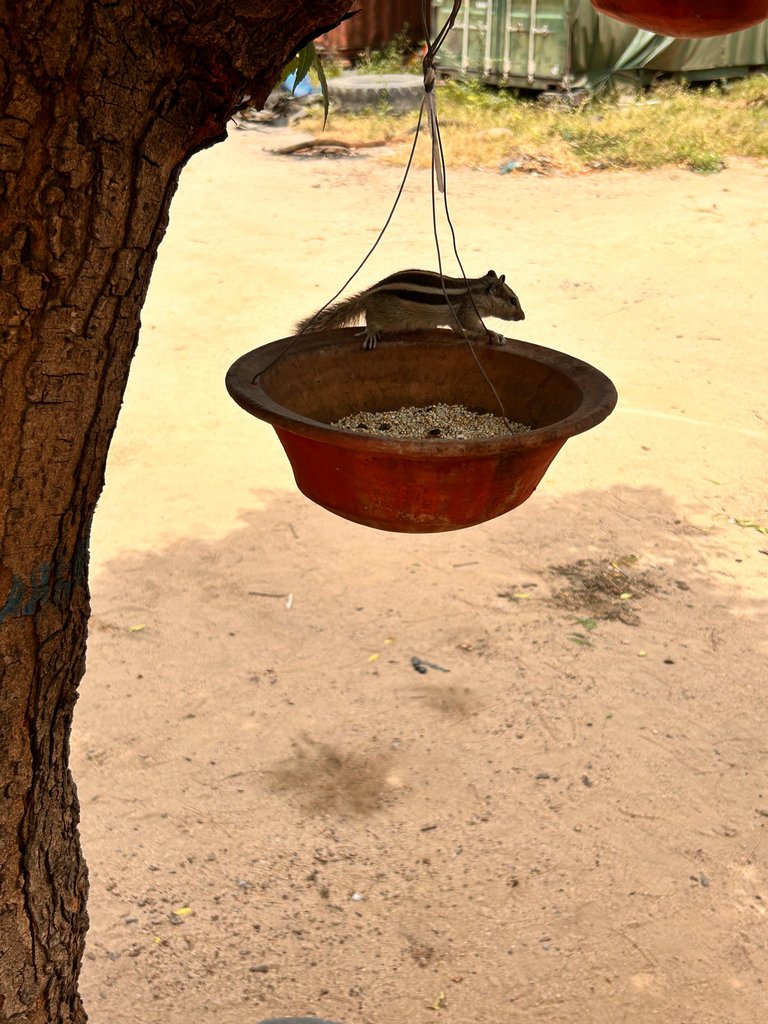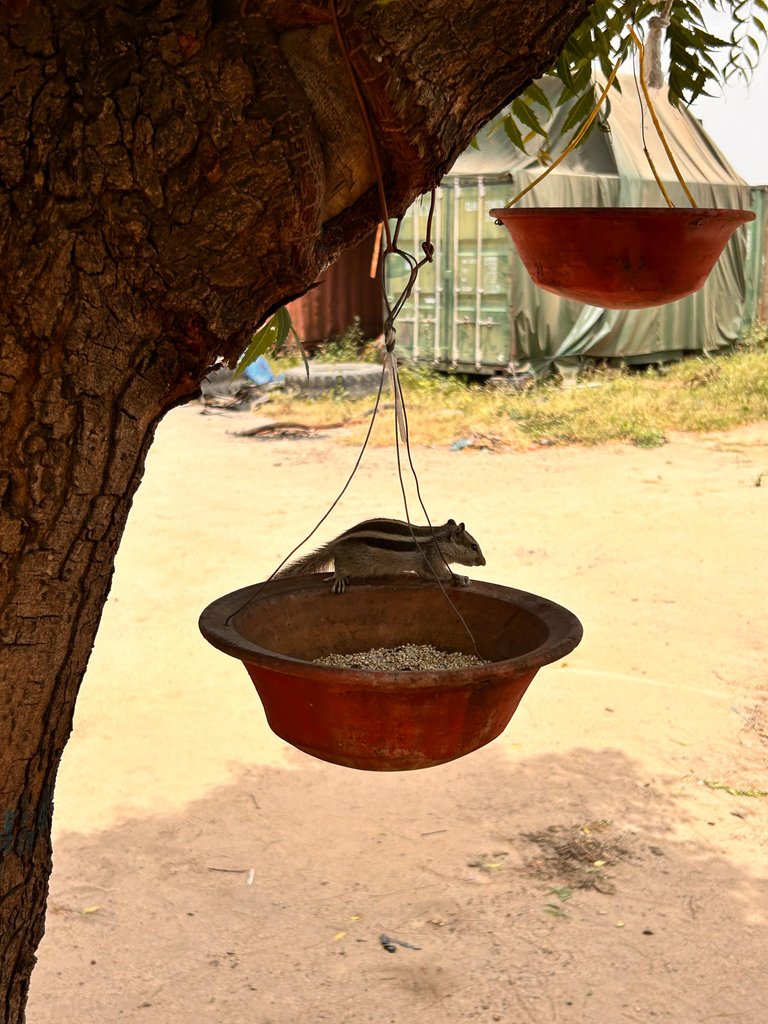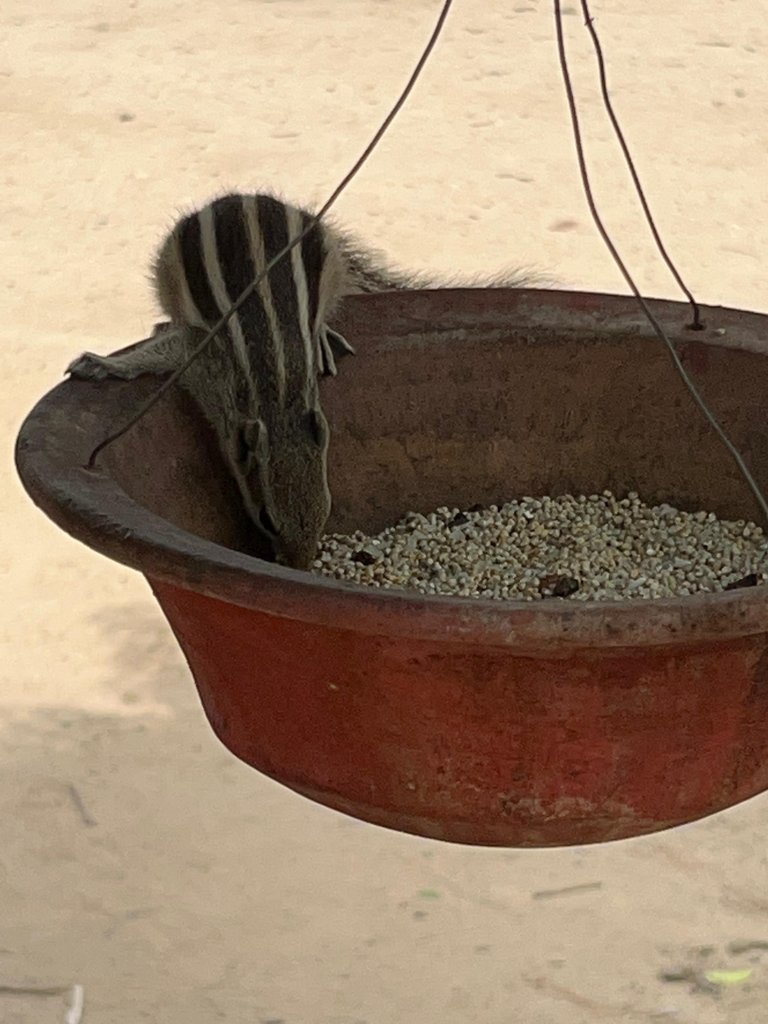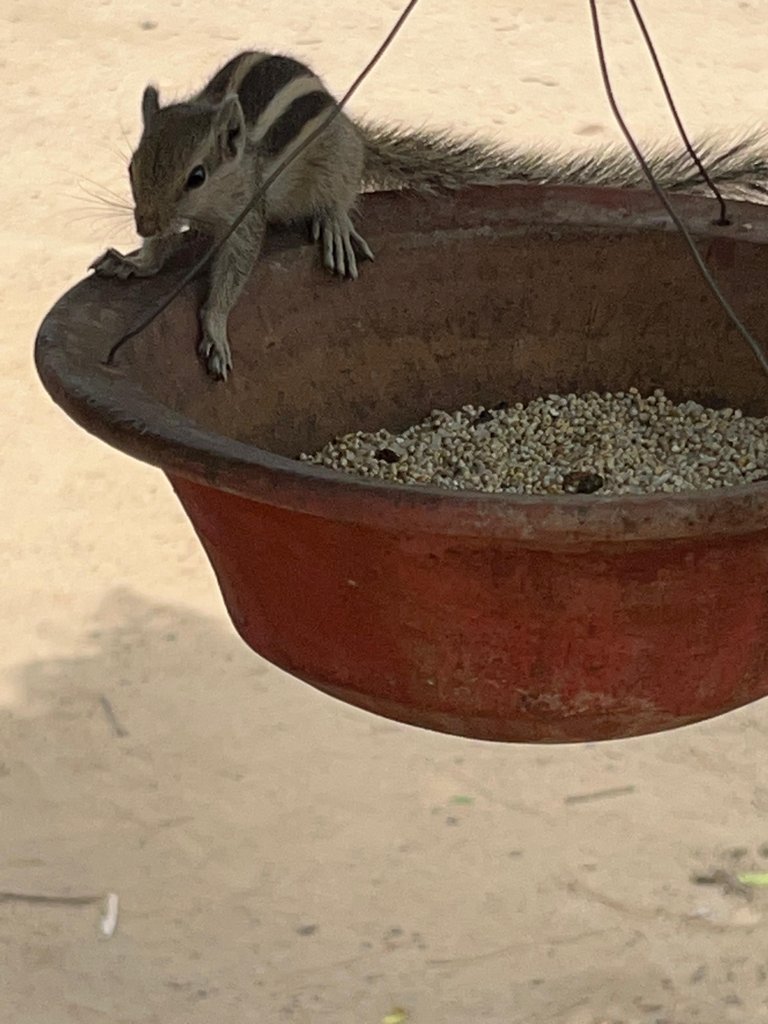 How she came and start to eat. I spent some time to observe her and eating habits. It gives me happiness 😊
My husband like little cute furry squirrel . He create squirrel friendly feeding zone. He hang many birds feeder for them(He also hang bird feeders for birds in other corner) . Put millet in it. Even i read somewhere that squirrel don't like Millet. But i observed that they enjoying it. Look at this picture, look how cutely she is eating 😍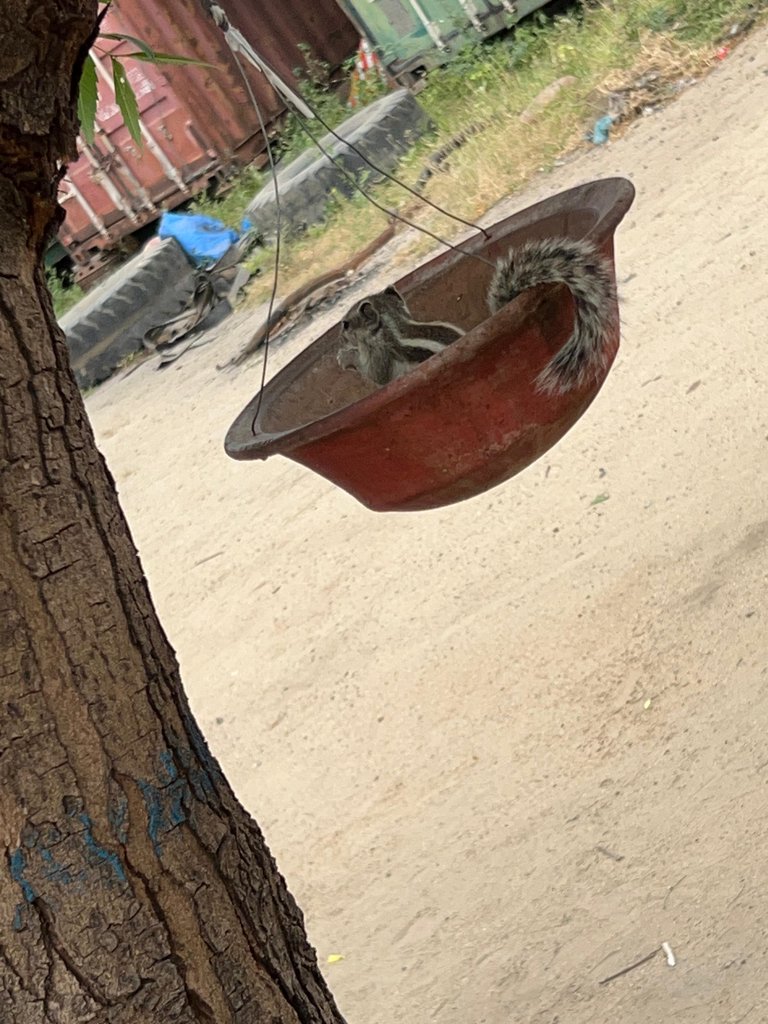 Squirrel are among the most fascinating creatures to observe . Watching them playing , eating is so entertaining and pleasent. Feel happy when they accept our feed. Feel connected with them. It make our evening and day 😊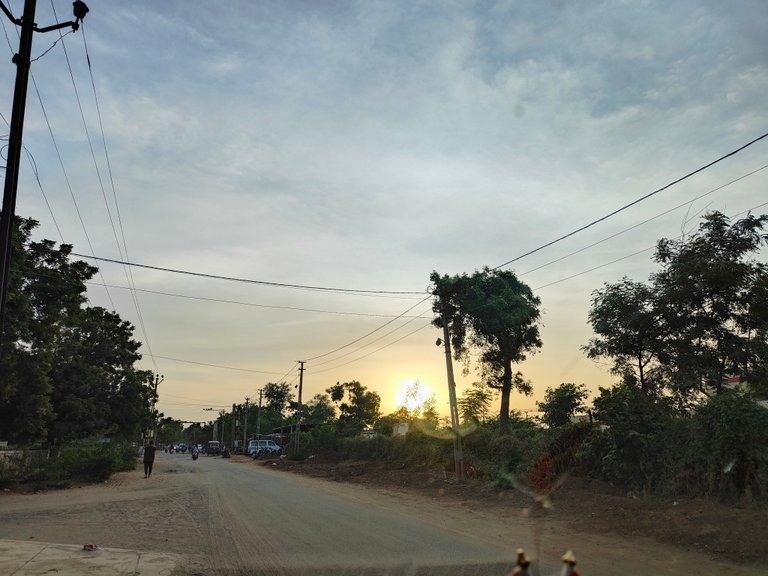 While returning home , it was sunset and I captured that shot too.
I request you that please contribute for little birds and creatures. Provide source of water for them. And hang some bird feeder for them 🙏
Hope you also enjoy this walk with me. Your support and love means a lot for me 🤍
Thanks for stopping by 🙏
---
---