A Happy Day for Me 🌈💖🥰💗🥂
5 and a half months into this and finally I see it coming to a closure. Yes this is about my long battle with my hubby's health recovery. It all started beginning of Jan just with the New Year setting in.
New Year time is always a period of new hope, though nothing changes much but we all still look forward to the change and somewhere in our mind we have this hope that the New year will bring in some new things in life and for me surely new things came in but were not at all pleasant. Right from the 1st week of Jan our Doctor and Hospital visits started, and with time passing things got bad.
At one point of time I also had the concern of losing him, when he was in ICU and his breathing was not coming through and he was completely on ventilator and other supports and it would just not regulate, things looked very messy, like there was no end.
I was also mentally preparing myself for the worst. Each day and night brought it's own challenges, and I felt like my own breadth was stuck up somewhere in my throat and would be out any moment.
The first 4 months, there seemed to be no light, the doctor would tell us, it will be all ok. I would do Tarot reading for him and the answers would all be positive, just with that little spark we would keep going.
Thrice he was admitted in the hospital, for the 1st time for 5 days, then 12 days and the 3rd time was 45 days. After the 3rd hospital discharge also he had not recovered. The symptoms were all still there and he was feeling very hopeless of the situation.
While all the time I had to keep encouraging him to have pleasant thoughts and be strong and have a will power of fighting it out. He would be in that state for few days and again when he would see there is not much of difference he would go down.
It was just not about coping physically, but there was a lot at mental level also to cope up with. His condition of Myasthenia had taken away his voice, for 3 months he was on liquid feed through the nose pipe. He would not be able to lie down and sleep, breathing was a problem and the whole upper body muscles had weakened up, so his neck would keep falling, eye-lids would keep drooping and it was like just so much to think on the recovery front.
Once out of the hospital I ensured a high protein diet for him and that really helped a lot in his recovery.
I do not want to think this whole thing as a bad dream or a nightmare and forget, I want this to be remembered not as a memory but as a lesson so that going forward we are always mindful about our health, our diet and lifestyle.
Over the last 1 month all his supports have come out gradually and the last one his nose feeding tube was finally removed yesterday.
Now he is independently managing himself. He does feel low on energy but now that's not a very big thing to deal with and just over the next couple of days I am sure it will be fine.
Life brings us our smiles back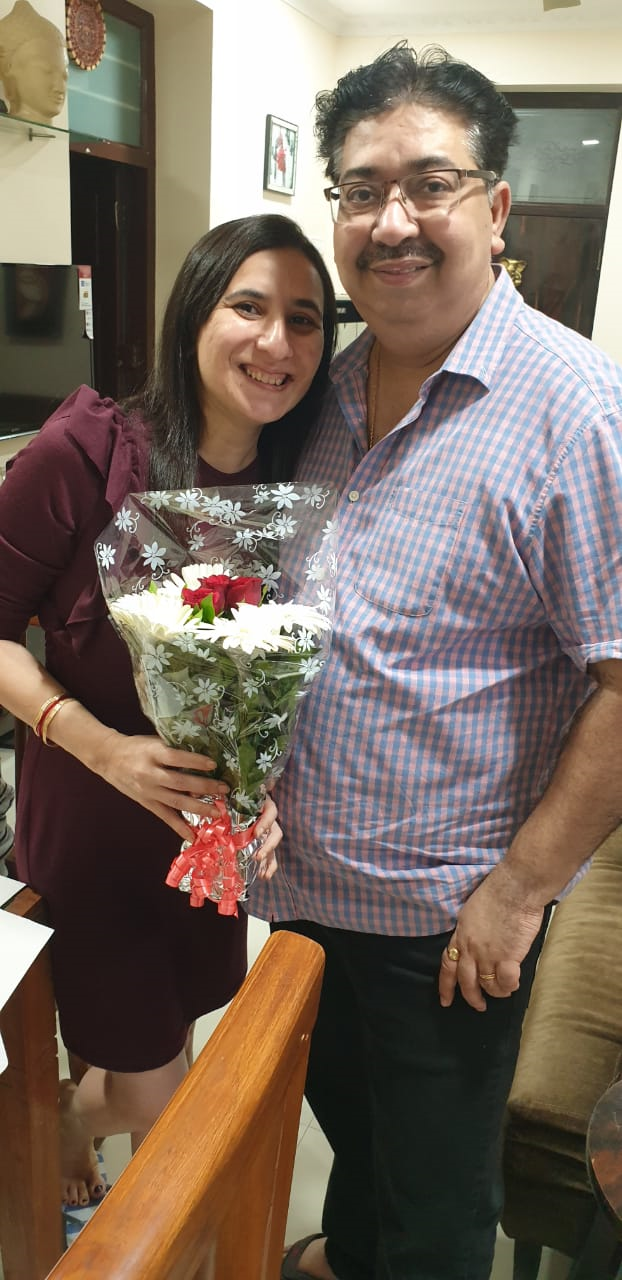 Uffff.....What a journey. I wonder was this a Karma or was this some kind of revenge. Anyways for now I cannot express what I feel right now even when I am writing this, there is a mix of so many emotions.
I am still thinking, what if this and what if that....... but thankfully no this and no that happened.
Now all I look forward to is getting back to Muscat and resuming our normal lives back, keeping these lessons always in mind.
I am now much relaxed and getting back to other things of life. You will also see that these days I am very much active on Hive and busy with a lot of manual curation. I have been missing all of it for a long time. Though I did not miss out on posting but I could not actively curate manually.
Thank you for visiting my blog. 👼🏻👼🏻💖💖🌹🌺🌸




"Unlimited Abundance, Blissful Happiness and Unconditional Love"
Member of
---
| | |
| --- | --- |
| Supporting People Who Help Make The World A Better Place @ecoTrain | |
---
---
---