Ladies of Hive Community Contest #124 - Spices and herbs used in my Kitchen
This week @LadiesofHive - Contest, I am going to answer the question
Spices and herbs are often used for medicinal purposes. What is your favorite and what do you use it for?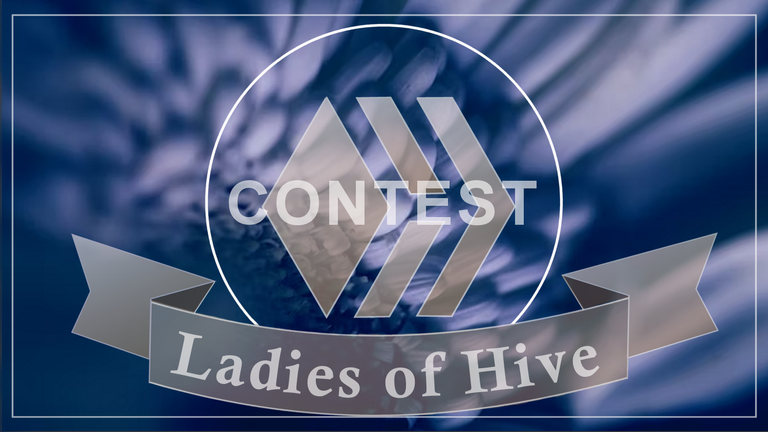 Are Spices and Herbs really healthy?
Science does prove that spices and herbs are rich of antioxidants and anti-inflammatory properties. Since ages the Vedic science and traditional medicine have been talking about the benefits of using them in our day-to-day food. They are known to lower the blood sugar, cholesterol and also have anticarcinogenic properties. Not only in the food but even for external use these are the best.
The Use of Spices and Herbs in my Kitchen
As far as the use in my kitchen is concerned, I have an extensive use. Anyways we Indians do use a lot of herbs and spices in our day to day cooking.
The ones that are used daily in my kitchen are Cinnamon, Cloves, Pepper, Cardamom, Turmeric, Mint, Ginger. My special is the herbal tea that I have 2 cups daily and this has been my habit since past many years. I do love to keep trying different varieties of herbs in my Tea, but there are some which are standard.
I was a severe asthmatic patient as a child but now it's completely gone and my lungs strength is good and all thanx to the herb therapies that I have been doing since years. Not only on the lung health but it reflects on my overall health. I have no inflammation, my sugar is always in control. Never have issues of cough and cold. Once in 3 to 4 years sometimes I get cold or cough. During the whole covid period I would religiously consume my 2 cups of herbal tea and I was in good health. I stayed healthy all throughout the Covid period.
I call it my daily power dose of good health and fitness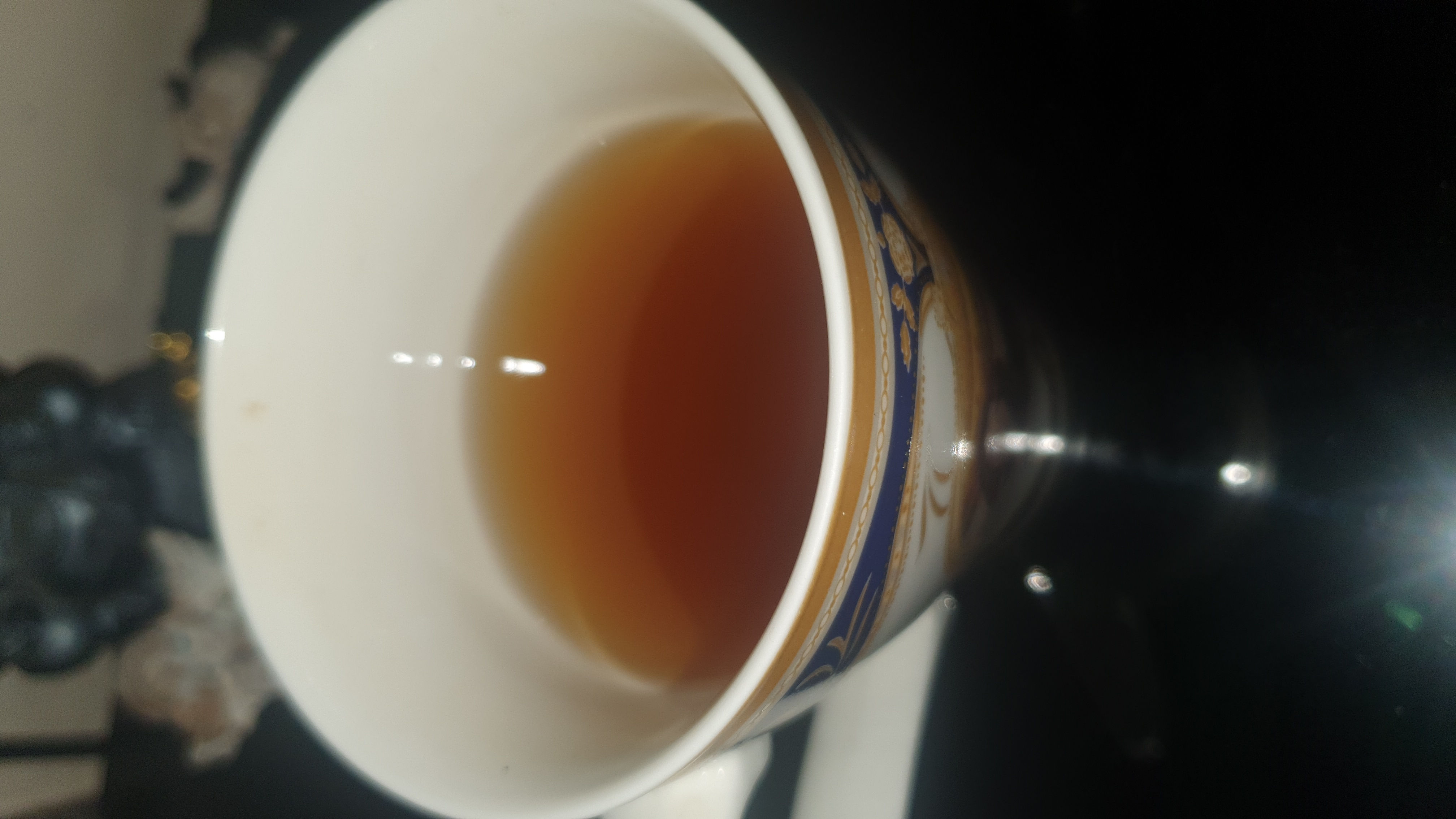 You can see, there is mint, cinnamon, cardamom, cloves, pepper corns and ginger in this. I will fill up the water and then let it boil till it's reduced to half. I make it in the morning and then keep it for the day.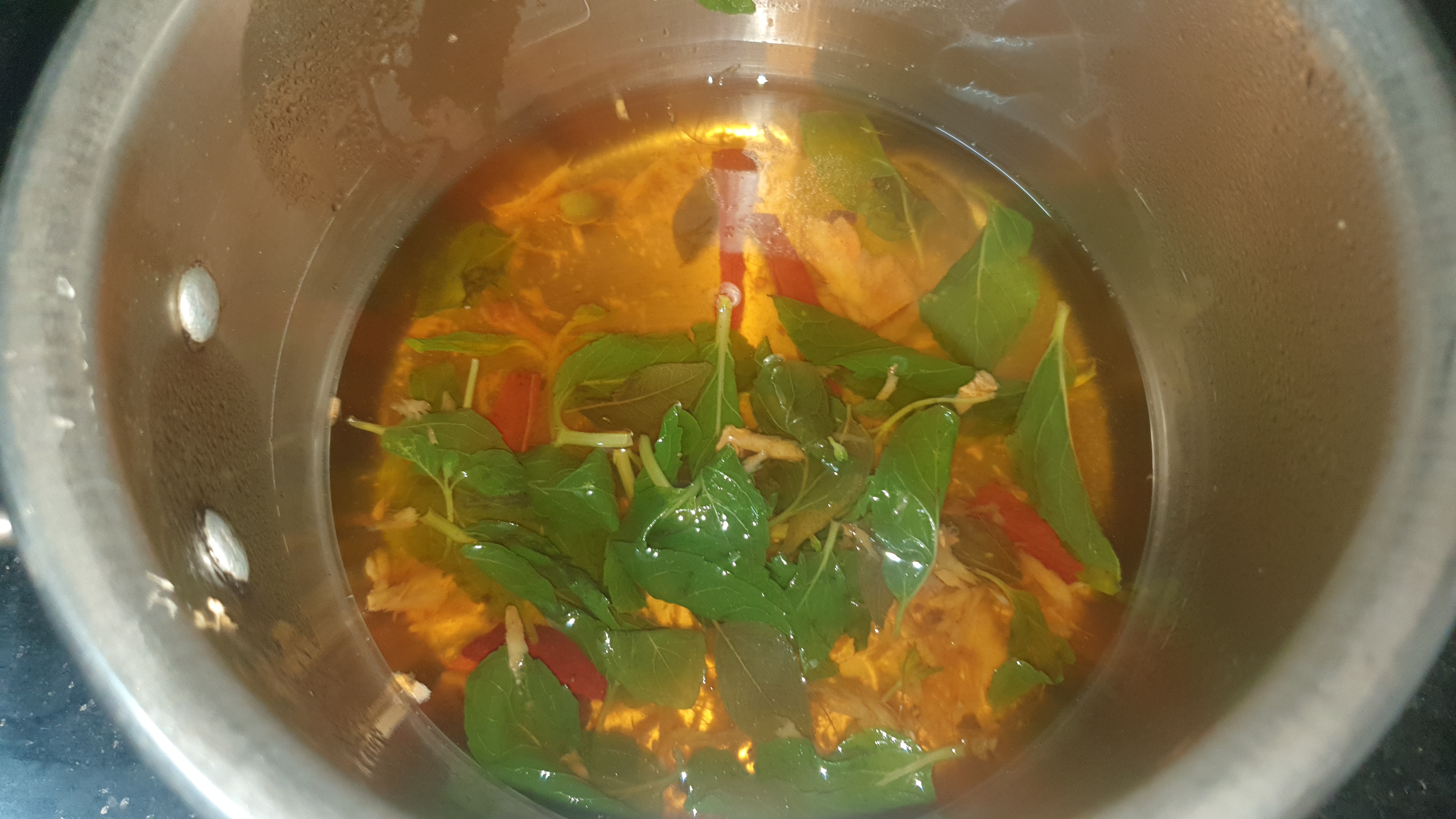 I like the taste as well. Sometimes I add other herbs whatever I can get like Basil, Thyme or Rosemary, but these are all optional. Herbs and spices used in cooking make the food very tasty.
Then there are some herbs which I regularly use for external purpose, like the Aloe Vera and Curry leaves paste I use it as a hair mask. It leaves my hair soft and shining. I have never colored my hair, these are my natural therapies to prevent hair greying and they work best for me. At the age of 49 I still have my hair black, without a need to use any color.
For the face mask I use Turmeric mixed in gram flour and rose water. It gives excellent results on skin and a good beauty treatment. Likewise I like to use all natural therapies for my skin. If I have a skin rash then Aloe is always handy for me. They grow in abundance in my garden.
These are my healthy tips used in my kitchen and day to day life.
Thank you for visiting my blog. 👼🏻👼🏻💖💖🌹🌺🌸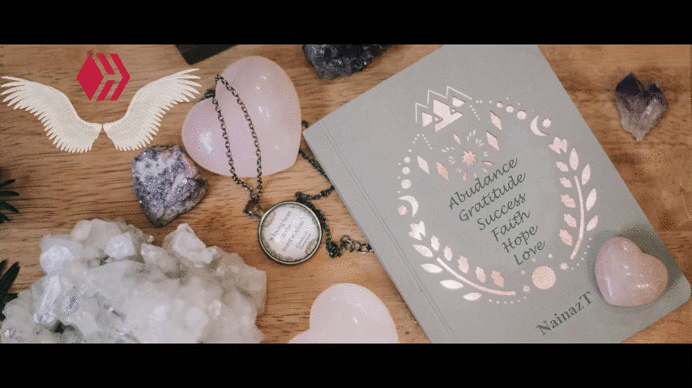 "Unlimited Abundance, Blissful Happiness and Unconditional Love"
Member of
---
---
---