Ladies of Hive Community Contest #136 - Sweet memories of Life
This week @LadiesofHive - Contest - Ladies of Hive Community Contest #136 comes up with these two questions.
1️⃣ Memories are a wonderful thing! They help us to remain close to family and friends when distance is a barrier. The question is: What is the youngest memory you have? What was the memory and how old were you at the time?
~ 𝐀𝐍𝐃 / 𝐎𝐑 ~
2️⃣ Pets! They are a part of the family! Do you spoil them; dress them up; pamper them? If so, how? Please share a photo of your pet being spoiled!

🌸🌸🌸🌸🌸🌸🌸🌸🌸🌸🌸
I do not have many fond memories of my childhood times, especially with my parents, because their relationship was strained and it impacted me in a big way. Yet, I do have one very sweet memory of the time when they were together. And it takes me back to when I was 5 years old. I do not remember anything of my childhood time, but this memory I do not know why it has stuck in my mind like as if it has been printed. Probably because it was a pure and true expression of Love in that moment that got deeply consumed by me.
It was on my birthday; I remember that my Mom made a very pretty dress for me. It was a sky-blue color flower printed material dress, and this part of the dress I remember strongly that she did beautify it with some glass beads work on it. I had loved it so much and had happily worn that dress on my birthday. On the same day in our school, there was a class photo shoot that had happened. And that is the only picture that I have as a memory in that dress. I have that picture back home in India, else I would have shared the picture here today. Though the picture is in black and white, but I do remember that it was a light blue color dress made by my Mom. With no bragging, I looked absolutely adorable in that dress like a princess.
That's my youngest memory that I remember till date very clearly. Whenever I see that picture, I feel very sweet in my heart.

🌸🌸🌸🌸🌸🌸🌸🌸🌸🌸🌸
To the second question about pets. I do not have a pet of my own. But some of my friends have and I do like to spend time with them. Of all of them, one is very favorite, whose name is Muffin. He is an adorable baby of mine. I had held him in my hands when he was 5 days old and that's where I build a very deep bond with him. Whenever I go to visit him, he gets super excited and starts barking and jumping on me.
Like me he is also fond of taking pictures and gives very cute poses. Here are some photos of us in a very playful mood.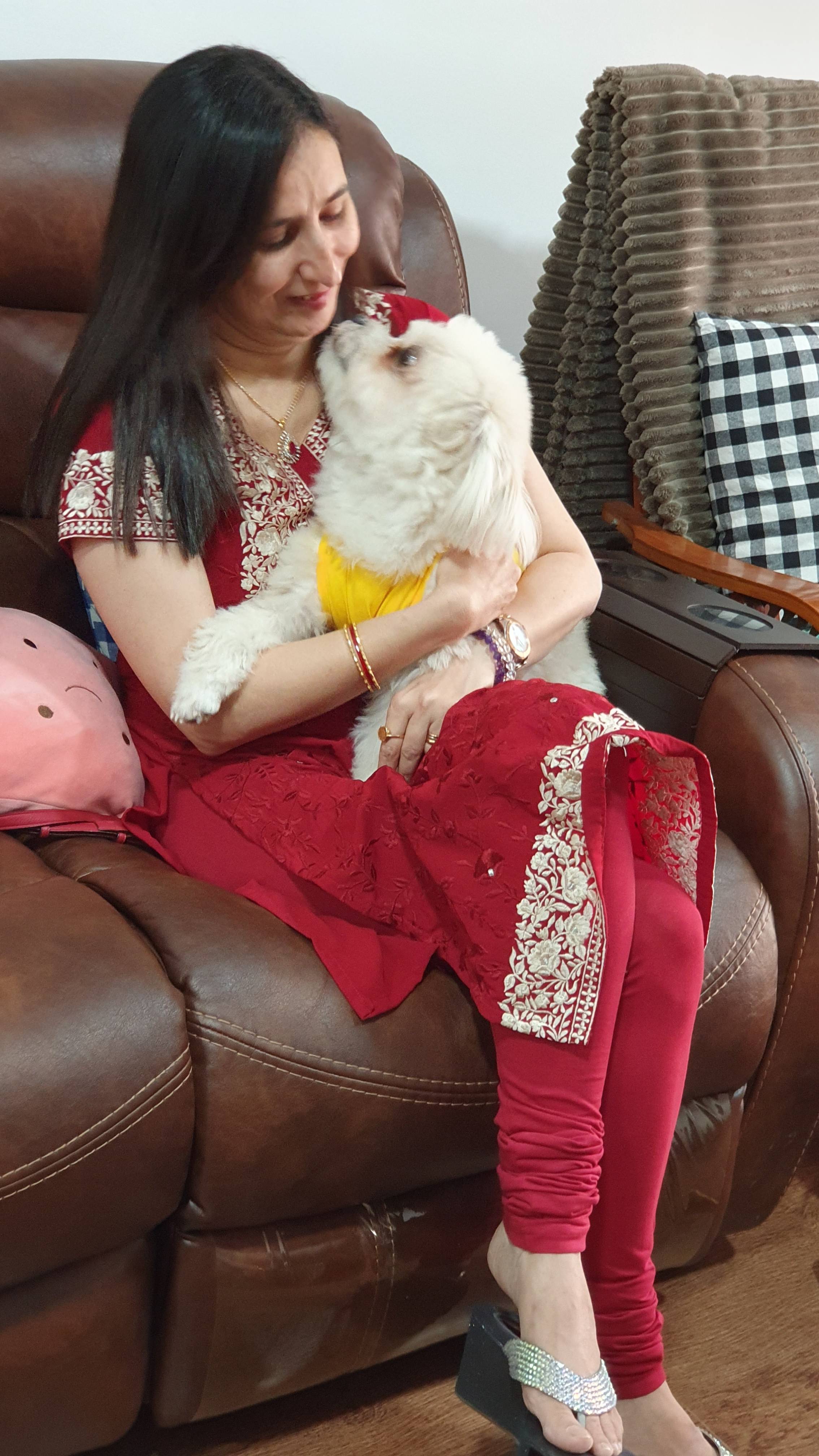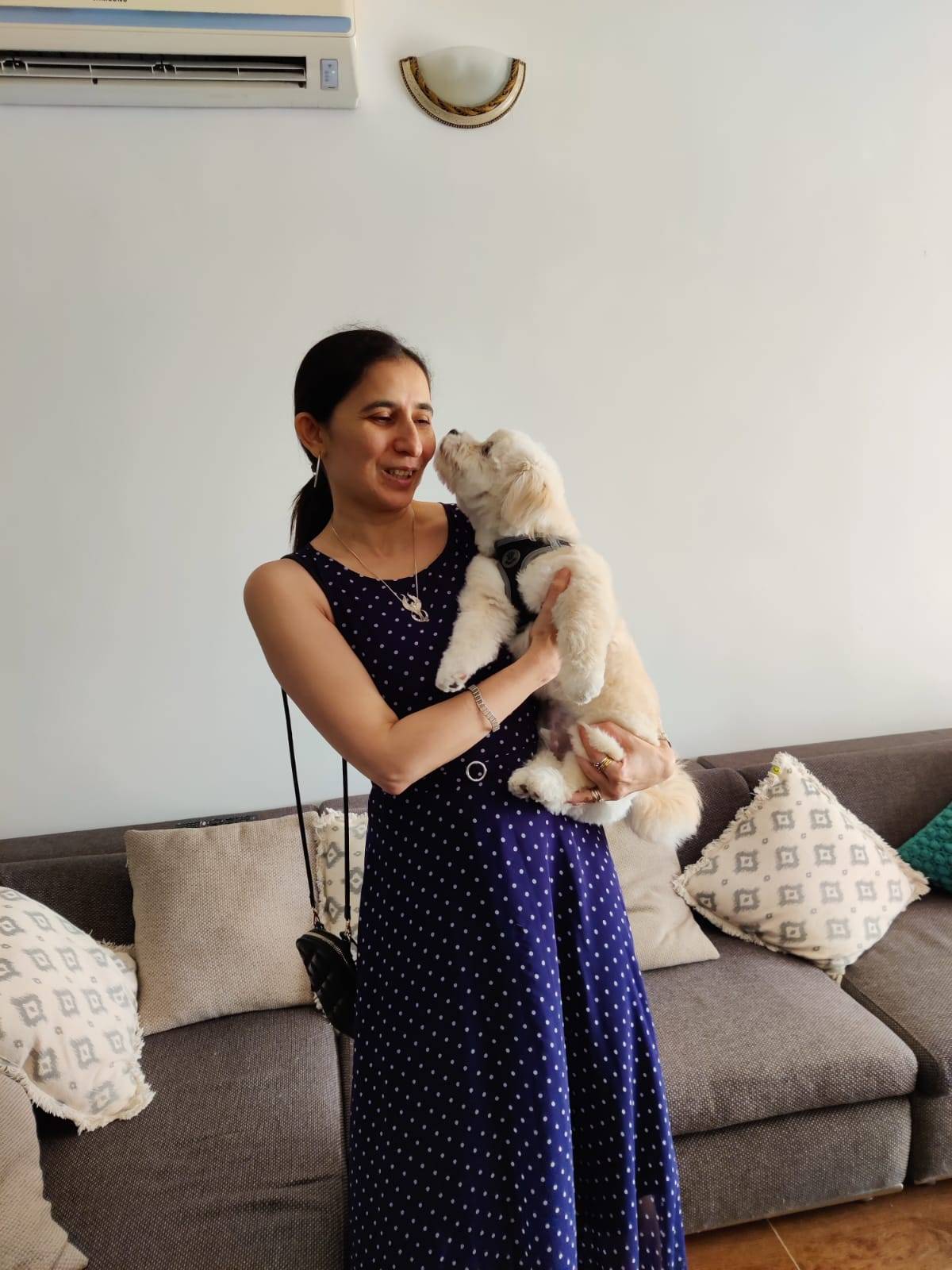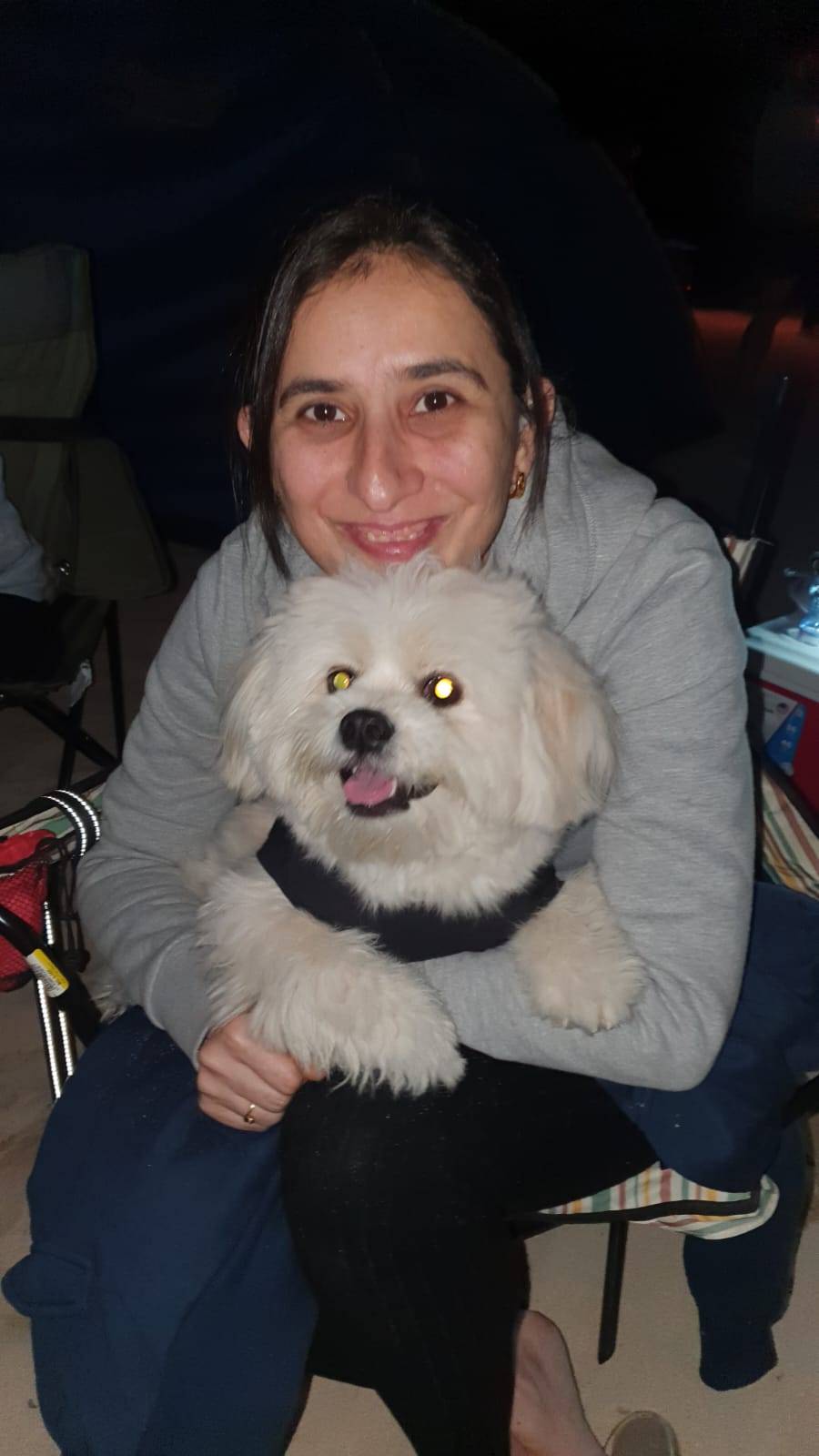 The last I met him was on Thursday, where we introduced him to his baby newly born baby brother. He was so adorable in that moment; I could not take pictures else I would have shared the moment. He is a little prince charming.
Thank you for visiting my blog. 👼🏻👼🏻💖💖🌹🌺🌸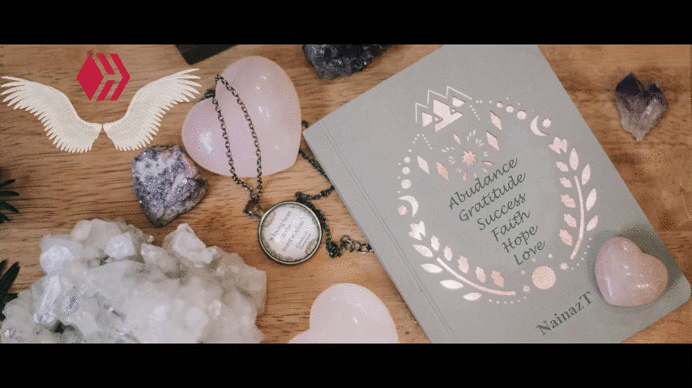 "Unlimited Abundance, Blissful Happiness and Unconditional Love"
Member of
---
---
---