Monomad Challenge | Fried Chicken Business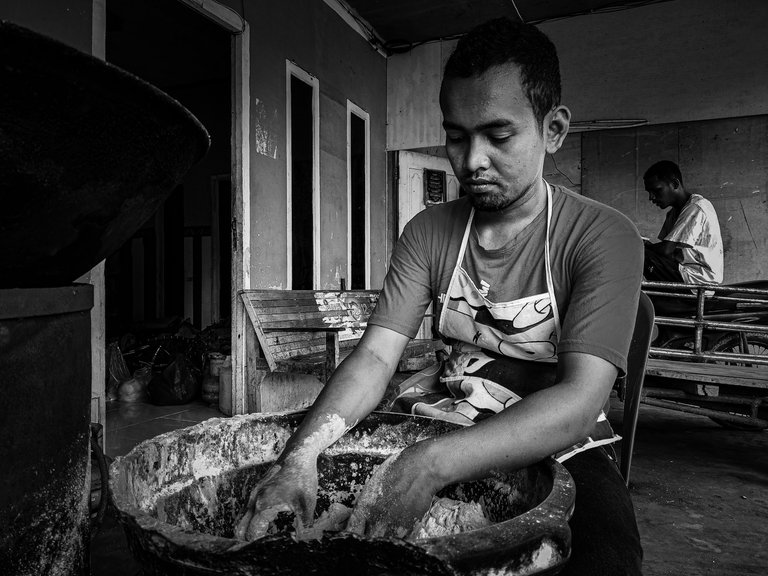 A father in Keude Aceh is concocting flour to be embroidered with chicken to be fried. The father of one child admitted that he had been pursuing his business for three years. Every morning he started cleaning the cut chicken, then he made a simple recipe of wheat flour which he considered to have a distinctively delicious taste.
Before he had to heat the oil already poured in the pot. The oil is already in the right dose, thus the chicken prepared with flour dough that is already in the right composition, begins to be fried.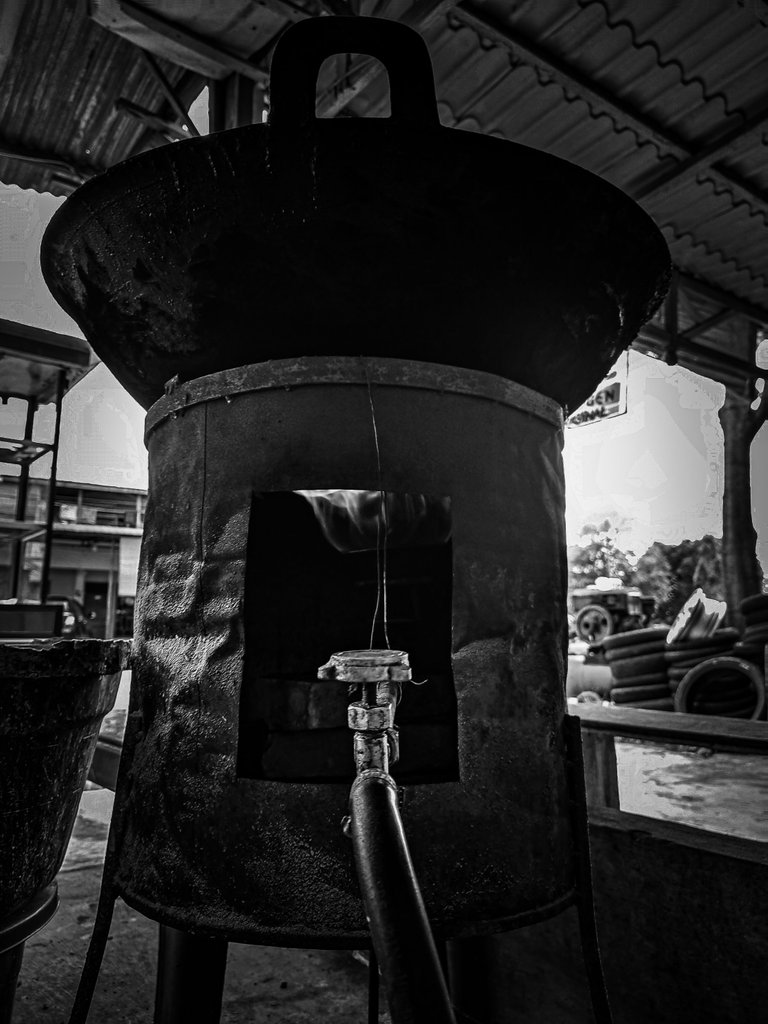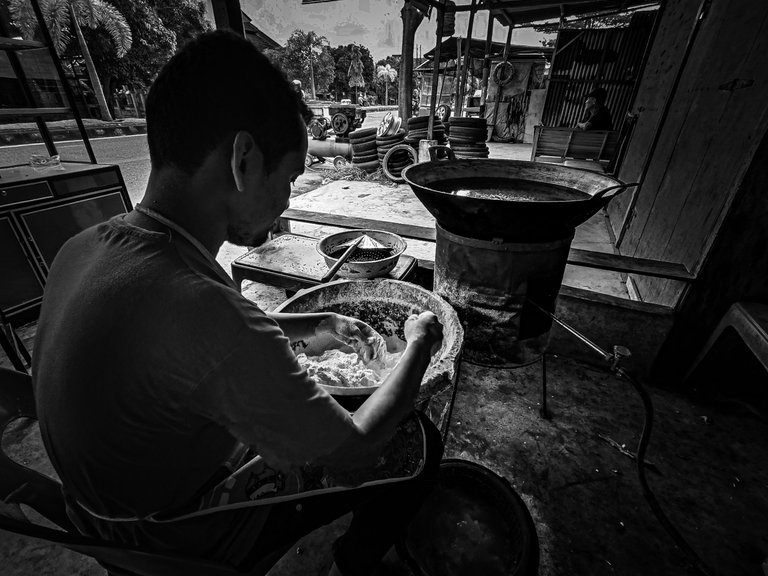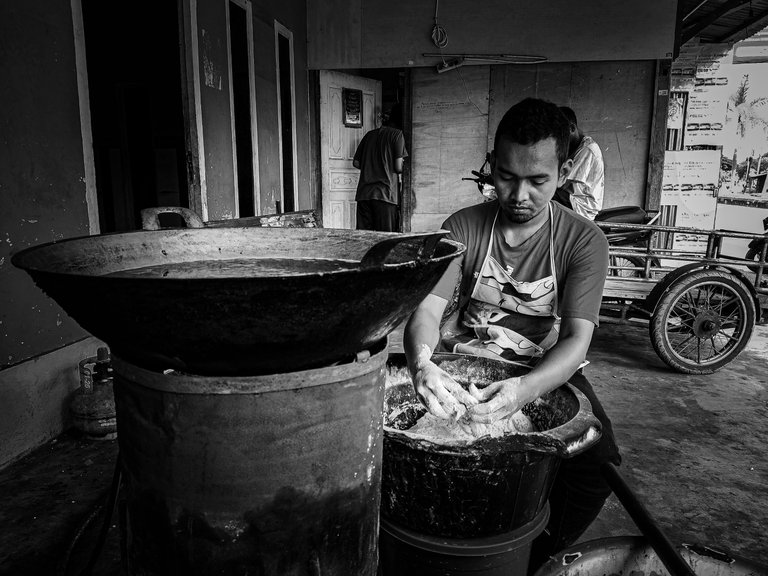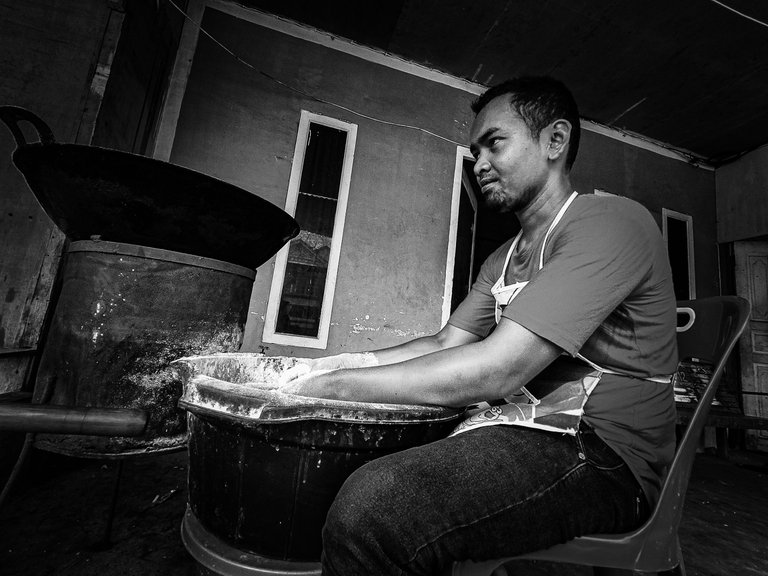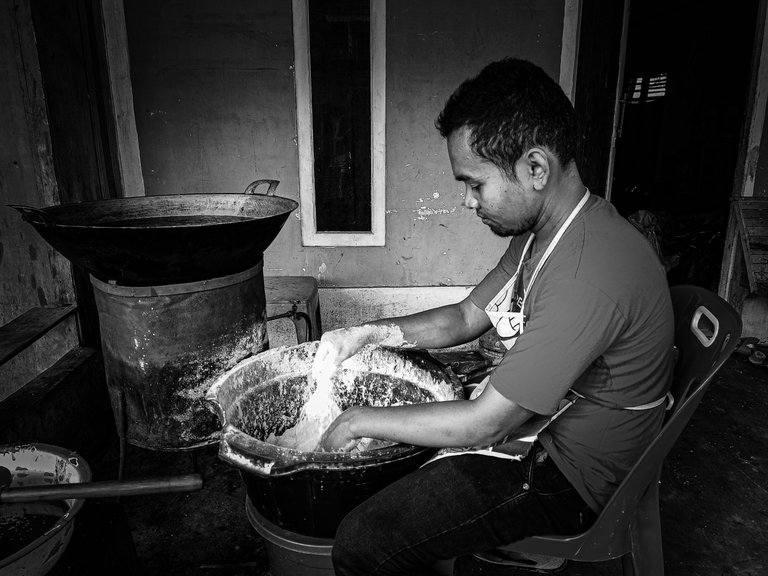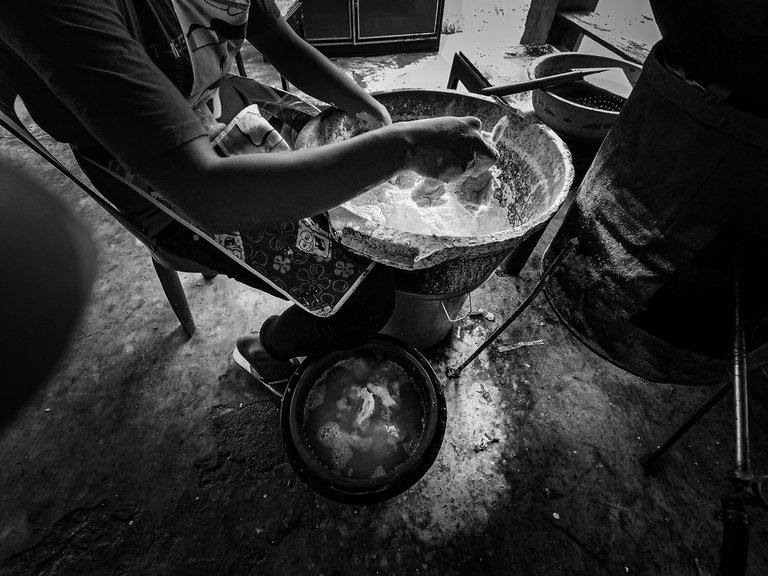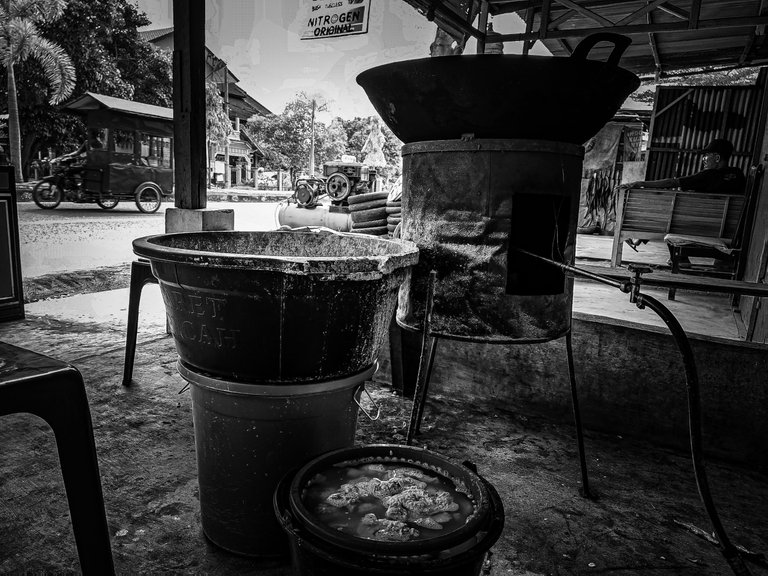 I'm going to put this (Fried Chicken Business) into a daily #monomad contest organized and curated by @monochromes
---
---