Monomad Challenge | Waiting for a Kite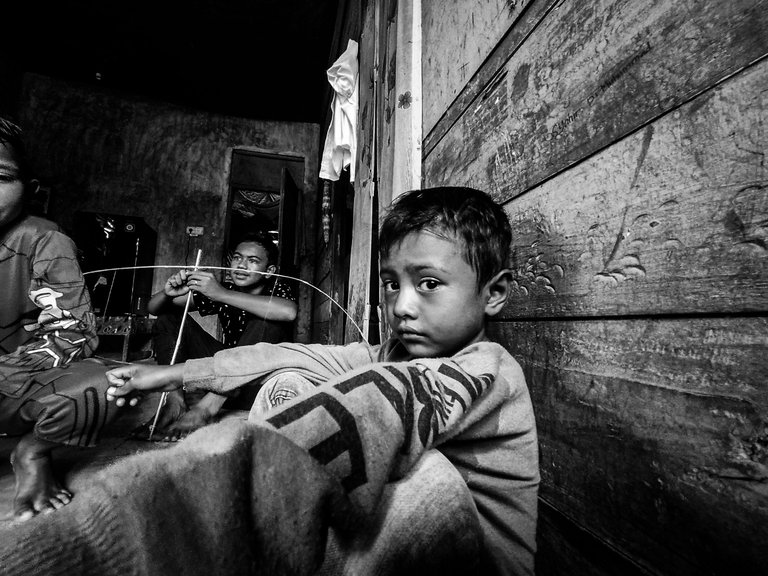 A child is solemnly waiting for his kite to be ready to be made by his brother. Besides him there are several other boys who have the same mission and purpose. They looked ecstatic repairing their broken kites. This is kite season, said one of them.
Unfortunately, at a time when these kids were so enthusiastic about making kites, the rainy season arrived and it didn't fit the hobby. A child who looks patiently waiting for his kite to be repaired by an expert in the field of kites.
I'm going to put this (Waiting for a Kite) into a daily #monomad contest organized and curated by @monochromes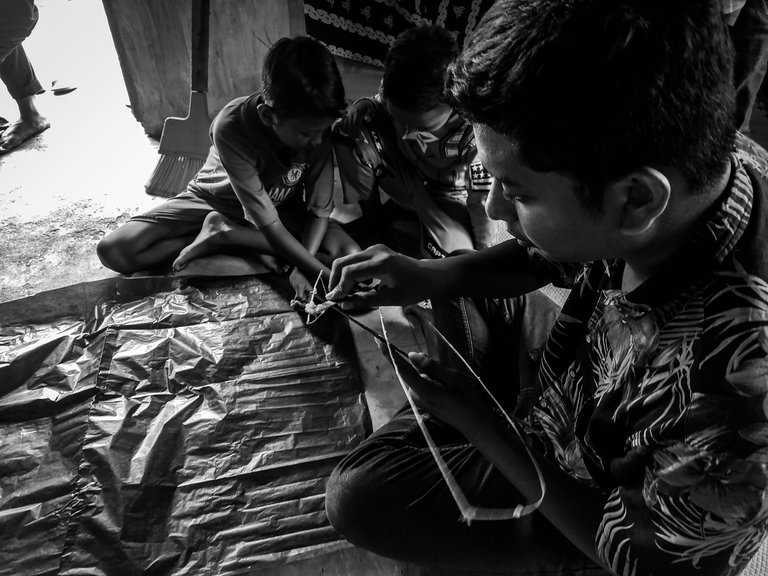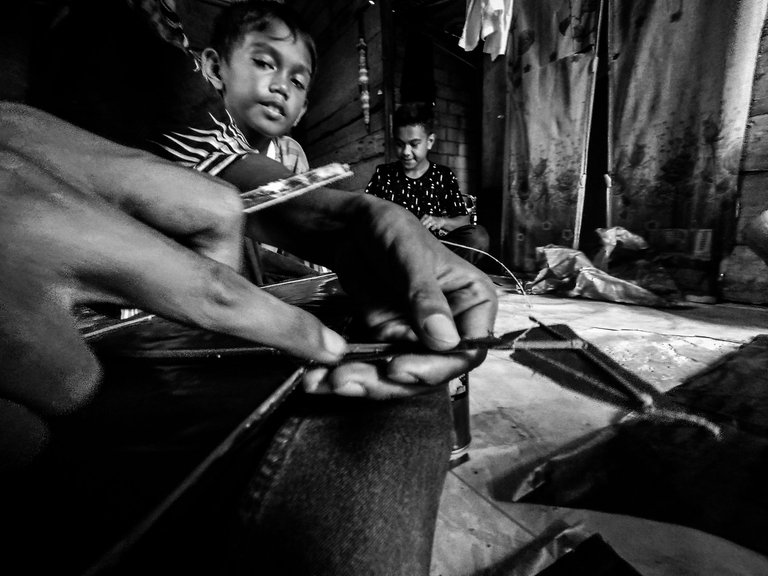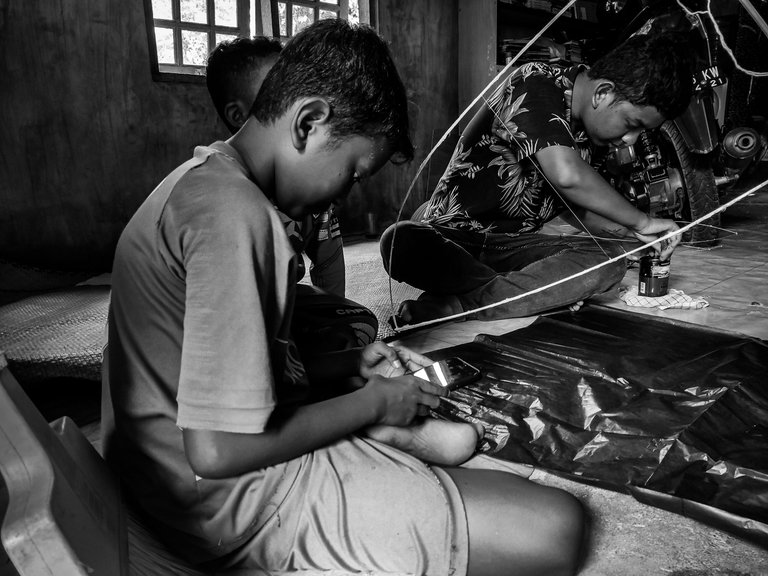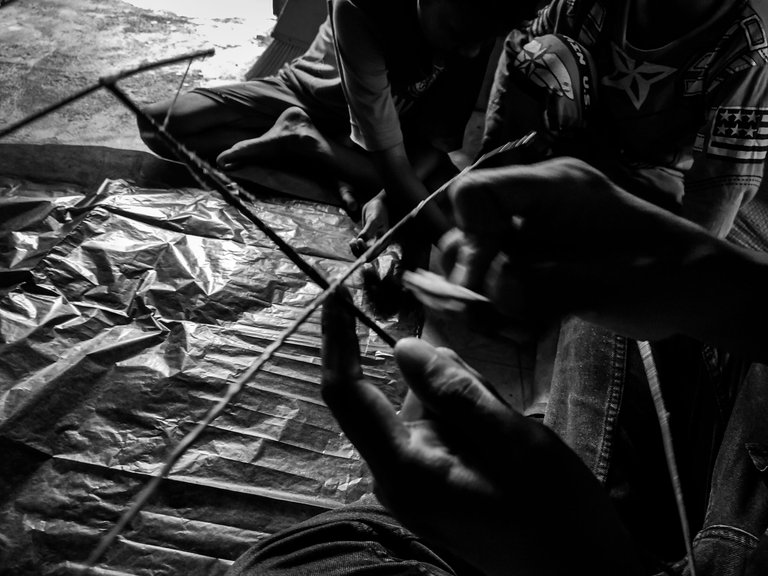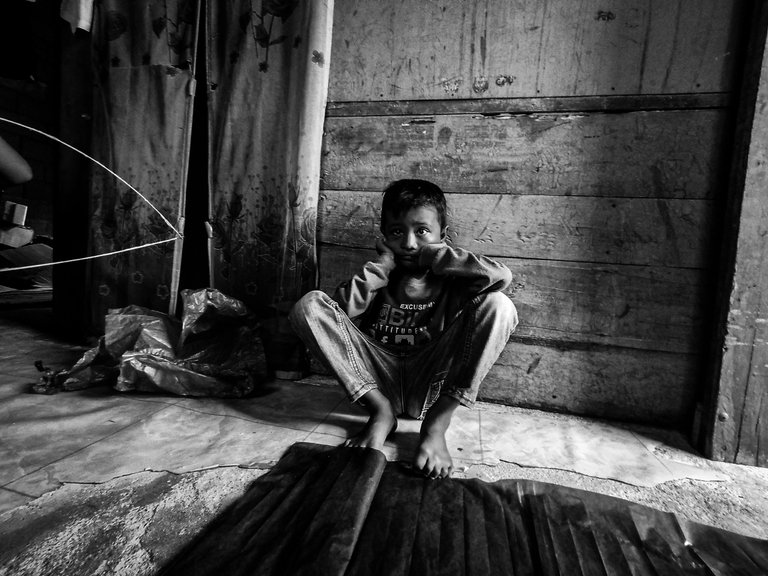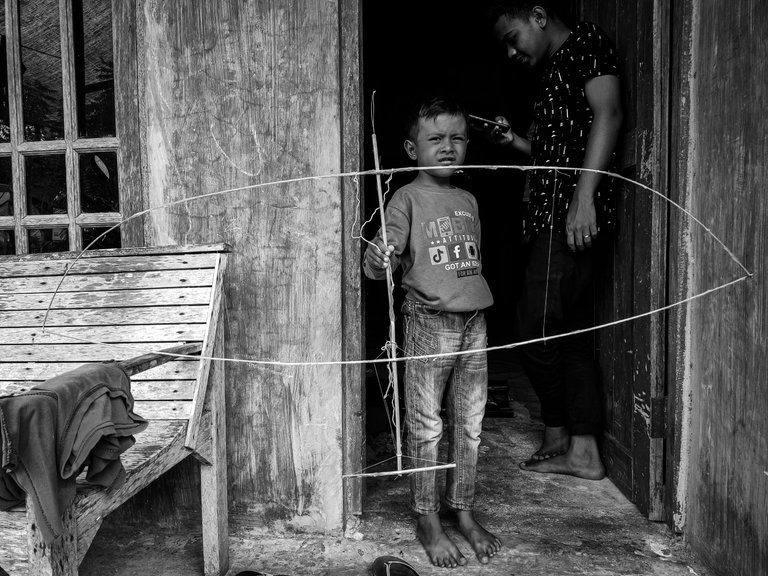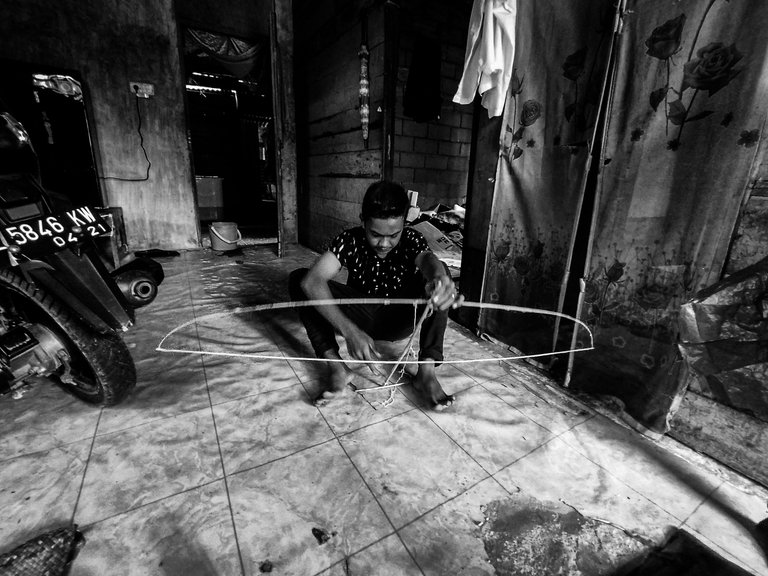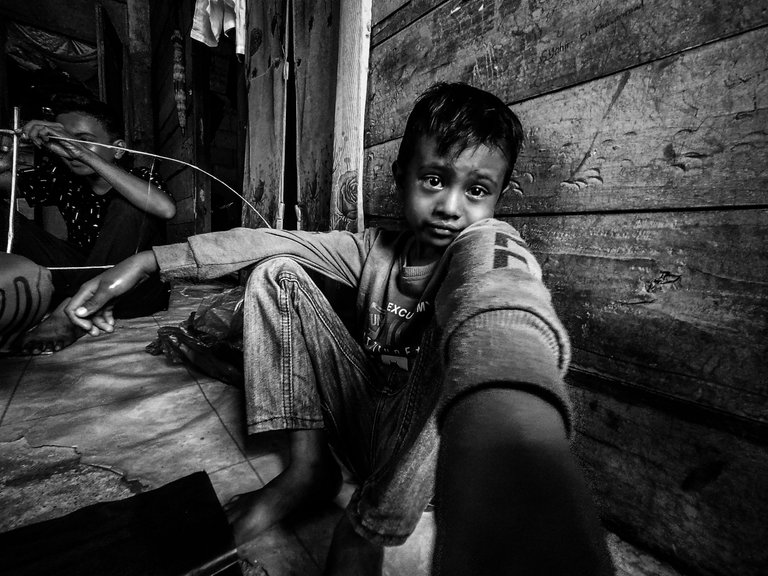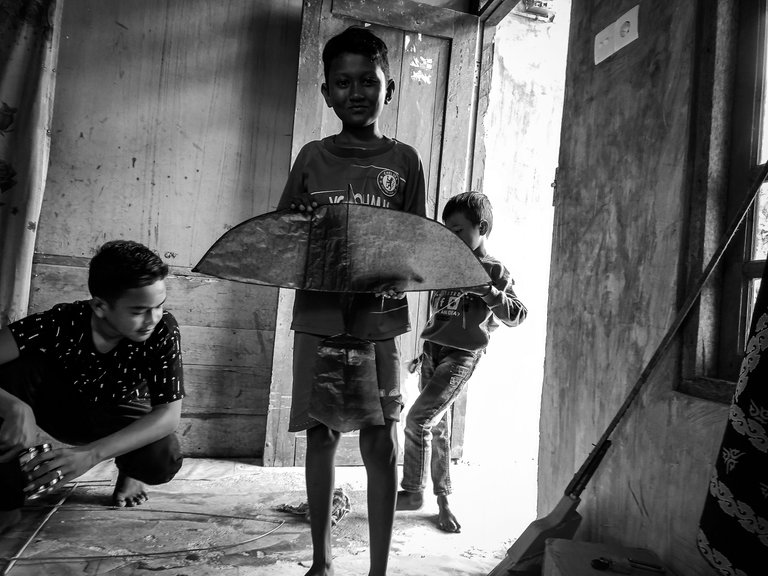 Thank You
---
---