Monomad Challenge || Amata Huebary among the Rain that Afternoon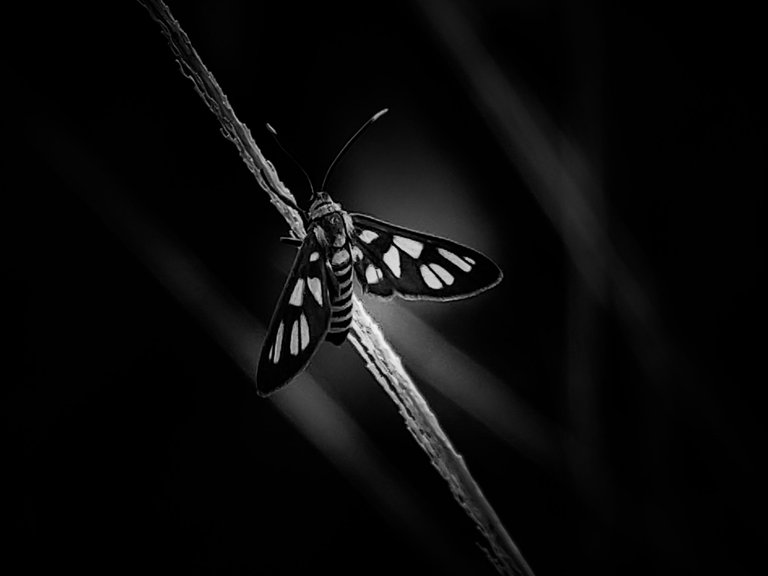 Amata huebneri is a distinctive orange color. Amata also has a wing area that is notoriously transparent. This is indeed a very interesting reflection among the many moths scattered on the earth, Mega amata is a rengat with its own peerless beauty. As for the orange belly, it has black stripes of exactly measured size.
It is the rainy season in which amata rarely come out in the open. A few days later I found also this eye perched on a leaf that was wet, strangely enough, my two Sir transparent eyes did not keep it so or the slightest splash of rain that fell in that afternoon. This means that amata is not exposed to rainwater, it means what becomes another sheet of dry leaves that are too wet.
The afternoon continued to create a drizzle that drenched the leaves, instead the amata looked cheerful among the d wet leaves. Before taking a few photos so that I could Ma'am I observed the beauty of Amarta a moth that has two dry wings with the beauty of orange stripes.
Currently, I have turned it into a black and white photo that does not reduce its beauty, it is even more chic and looks stunning. Today I am very happy to present a very dah huabery among the poswan-pasingan friends of Johan here which is very remarkable and very beautiful. So with this will decorate the walls of this community that we love, namely the black and white community.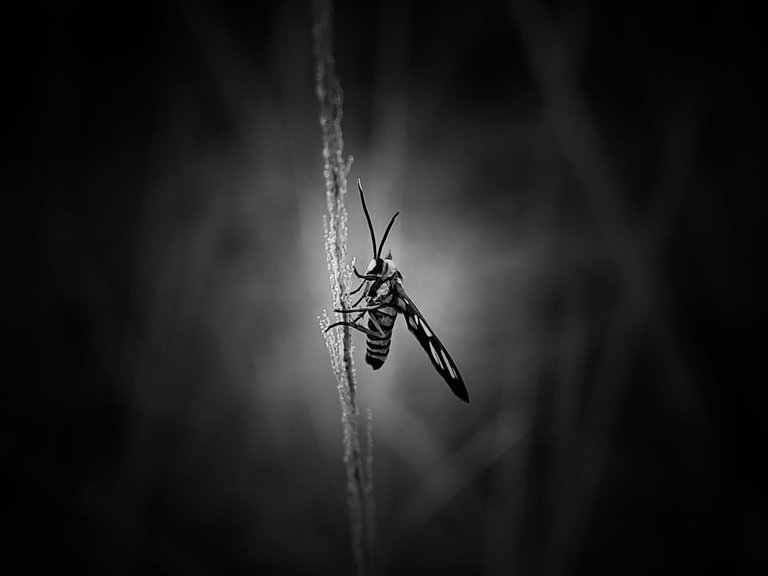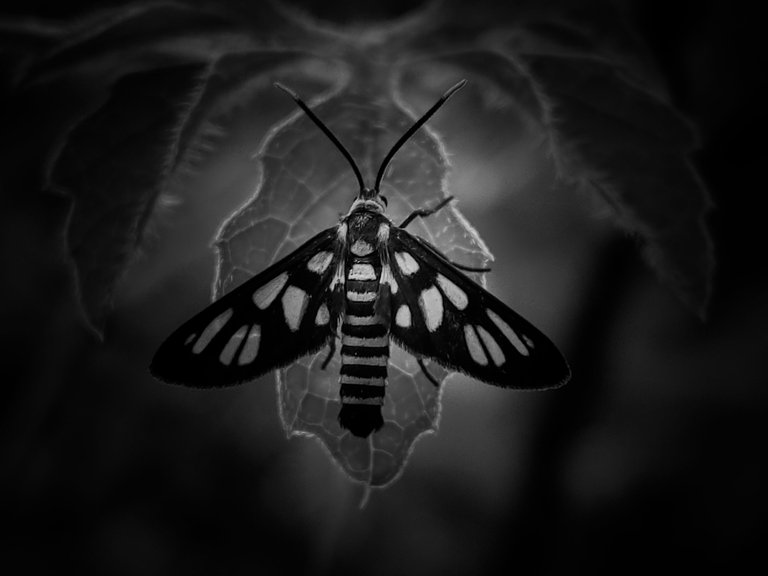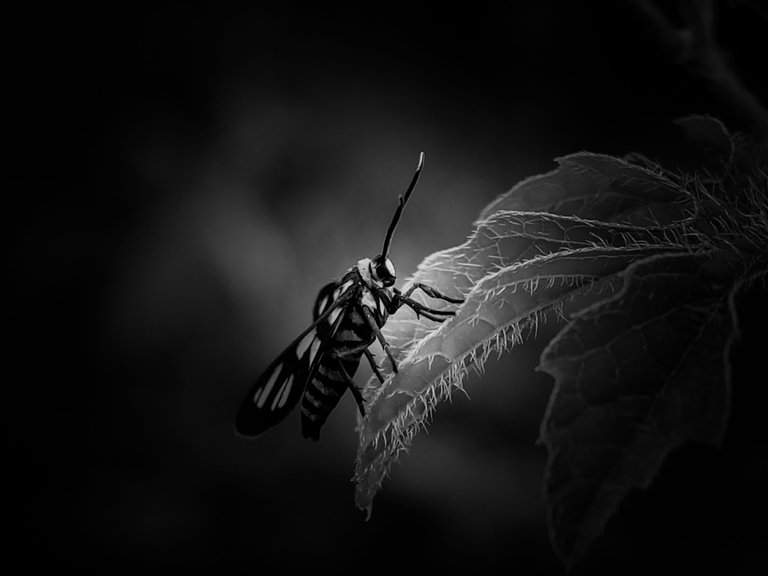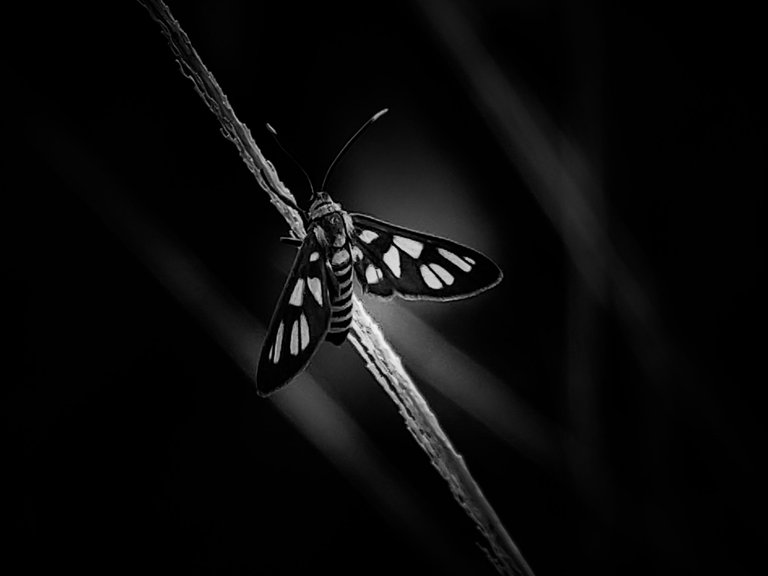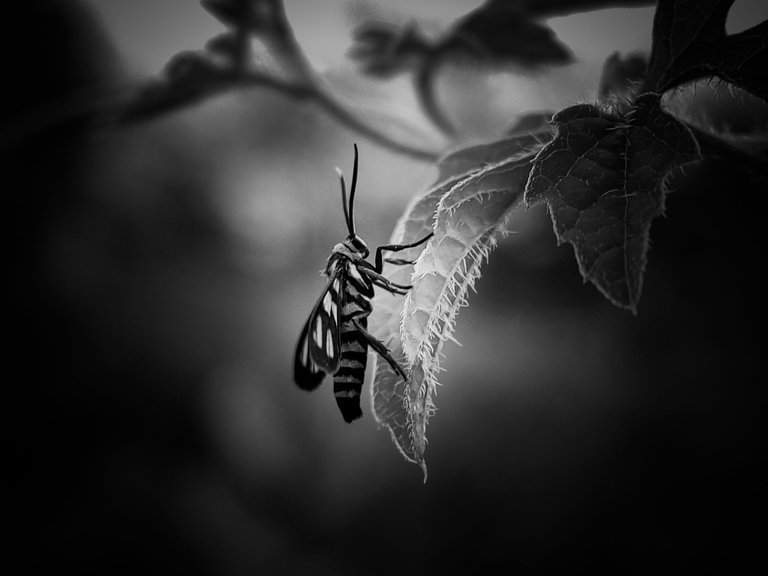 I'm going to put this (Amata Huebary among the Rain that Afternoon) into a daily #monomad contest organized and curated by @monochromes
Thank You
---
---