New NFT Purchases: First Ever WOO Purchase
Background
I dont really want to commit to another crypto games. So I am be on the fence for a lot of the crypto games and decided to only narrow down to a select few. However, today I decide to invest into WOO - Wrestling Organization Online.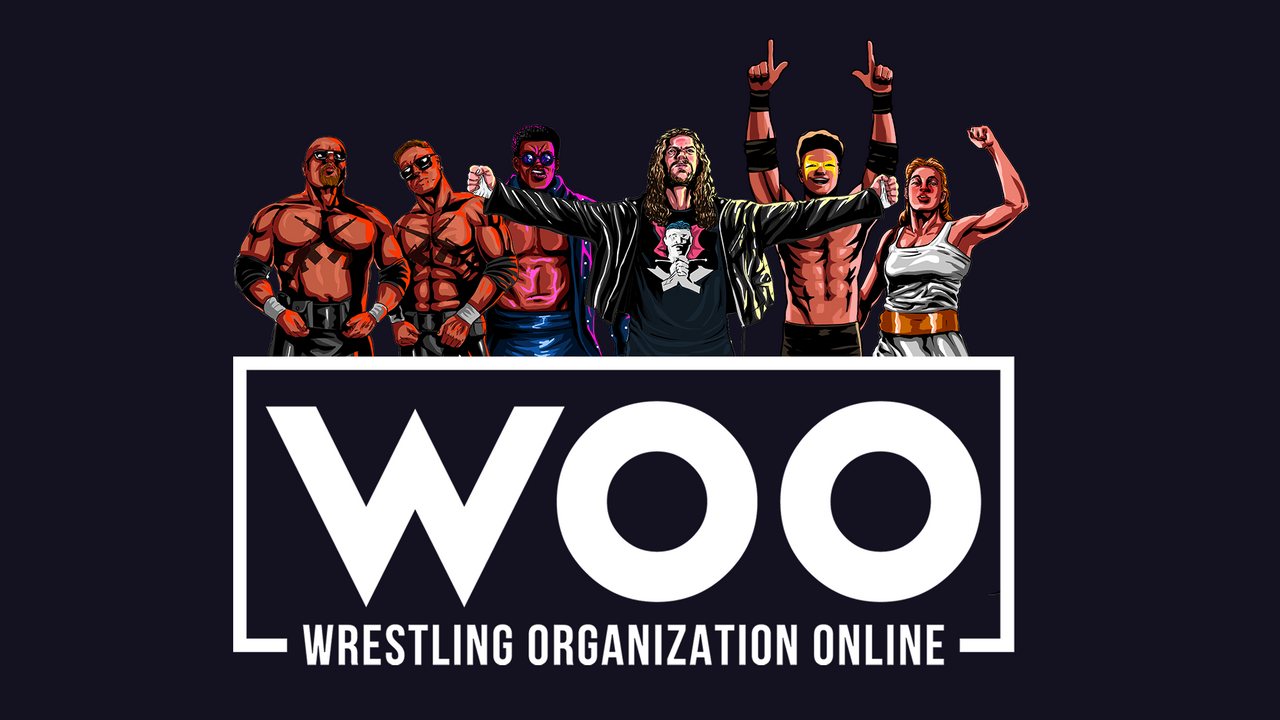 So what did I purchase?
Currently WOO is having a WOO Raven Sale. So I went to purchase a few packs.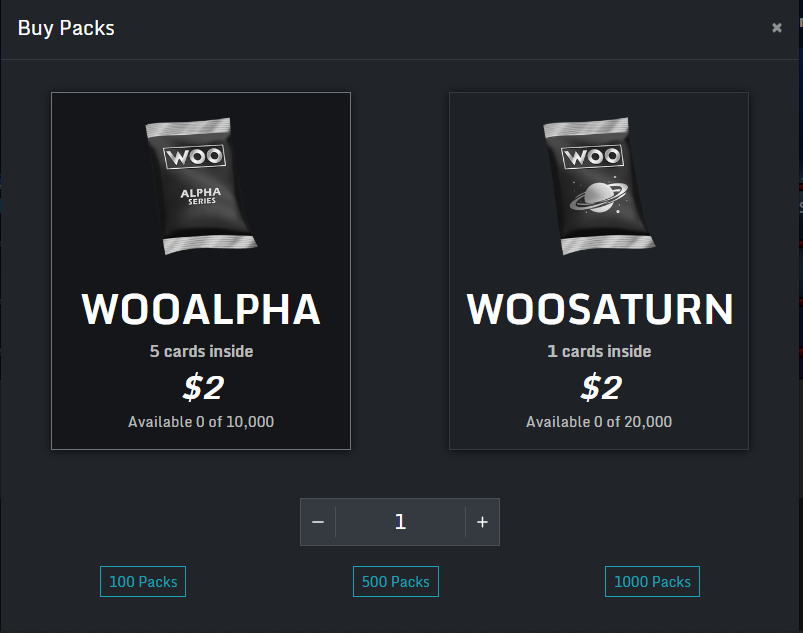 Reason 1: Buy 1 get 1, and can even get Raven L.E NFT



Similarly to the earlier version, by buying wooalpha pack now, you can get a raven pack. What is so special about raven pack is that it is the only chance to get the Raven limited edition NFT.
Reason 2: Variety of hive currencies accepted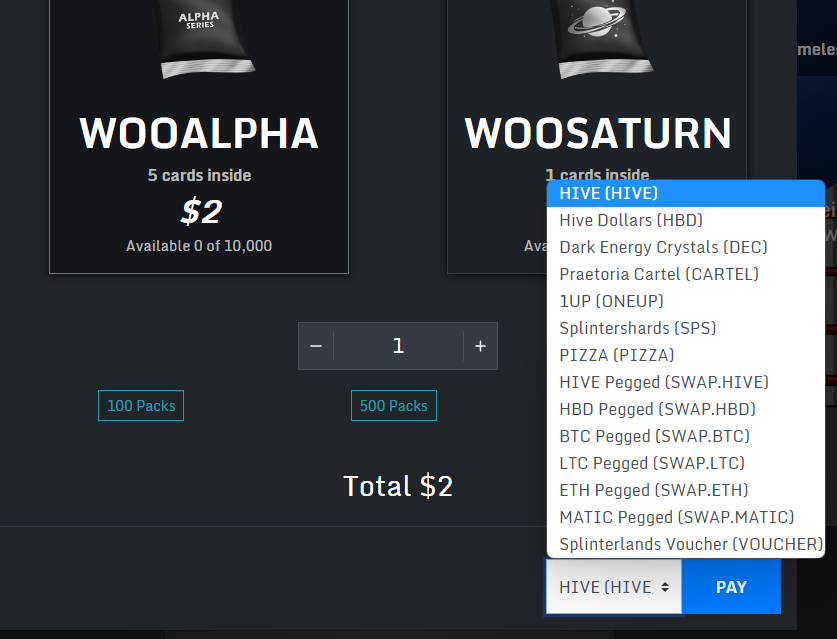 So as a Splinterlands player, I have some spare items in Splinterlands which allows me to easily liquidate these assets/items in exchange for the wooalpha/raven purchases. Otherwise, I may not bear to sell off my hive at such cheap prices.
Reason 3: WOO Token Airdrops Coming Q3 2022
This is one of the biggest reason why I want to purchase the sale.
By purchasing Wooalpha, I will get an airdrop of Raven Pack. By holding both Wooalpha and Raven pack, I will get airdrop points worth close to x5 of a wooalpha pack. So in a way, I can just passively keep the packs and I still can make possible get a good profit out of it.
Reason 4: Staying revelant with the game
So far, WOO had shown god sign by selling out the woosaturn and raven sale within 1 day for each of them. There will be land play and wrestlers can be leased out for other people to borrow etc. So just by holding the packs, I can continue to monitor the progress and easily can join in by opening the packs.
Reason 5: Contented with their delivery speed
One of the main reason I had stayed away from WOO is that they dont seem to have much supports. The WOO blogs usually have only about 100 upvotes and the upvote power is limited by these supporters. So the big players may not be interested into getting into this game. Yet, we have seen the sold out of the sale and what is more important is that the dev team have deliver some working products for the game. The Battle Royale minigame is already out and they deliver it ahead of the roadmap schedule.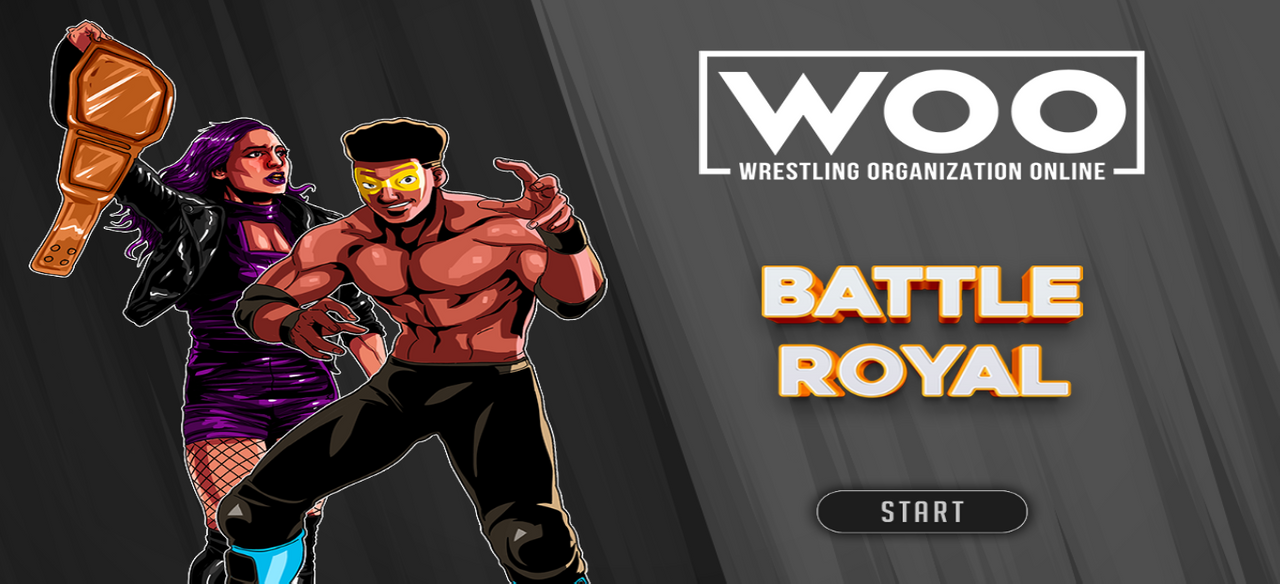 So this built my confidence in the team.
Overall, I purchased about 70 packs today and this is just a starter position I had for this game. If my confidence in them grew, I may even throw more resources into this game. Till then, hope you like reading my blog.
Posted using 1UP - Play2Earn & NFTs
---
---