HIVE OPEN MIC WEEK 162 (BE OKAY): MI MOTIVO DE ENSUEÑO (CANCIÓN ORIGINAL @nancybmp)
---
¡Hola a todos!😊 Para mí es un grato placer saludar a toda esa gama de músicos que hacen vibrar cada semana este grandioso concurso y con popularidad creciente.🤗 ¡Mis felicitaciones a @cabelindsay y a su dinámico equipo! @mipiano, @daniel2001, @juliopalomo, @brujulamusical, @jesuslnrs, @musicandreview y @fernanblog.
¡Hello everybody!😊 For me it is a great pleasure to greet all that range of musicians who make this great contest vibrate every week and with growing popularity.🤗 My congratulations to @cabelindsay and her dynamic team @Mipiano, @daniel2001, @juliopalomo, @brujulamusical, @jesuslnrs, @musicandreview and @fernanblog.
¡Para mí siempre será emocionante compartir con ustedes! Publicando nuevamente en este concurso HIVE OPEN MIC, otra oportunidad más de estar cerca de ustedes en la semana # 162. ¡Semana tras semana vibrando y unidos a través de la música! 🎶😉👍 Me complazco en presentarles una CANCIÓN ORIGINAL. Reflexiva, de quietud y esperanza. Su letra es un sentir autentico hacia ese bonito paisaje que al contemplarlo de manera personal es la mejor opción para mantenerme centrada. Ese lugar de calma, que ofrece ese espacio deseado para pensar mejor las cosas. Con la mirada firme en lo que realmente es importante para mí y otorga bienestar a mi vida. 😌🤗❤️
For me it will always be exciting to share with you! Posting again in this HIVE OPEN MIC contest, another opportunity to be close to you in week # 162. Week after week vibrating and united through music! 🎶😉👍 I am pleased to present you an ORIGINAL SONG. Reflective, of stillness and hope. His lyrics are an authentic feeling towards that beautiful landscape that, when contemplating it in a personal way, is the best option to stay focused. That place of calm, which offers that desired space to think things through better. With a firm look at what is really important to me and gives well-being to my life. 😌🤗❤️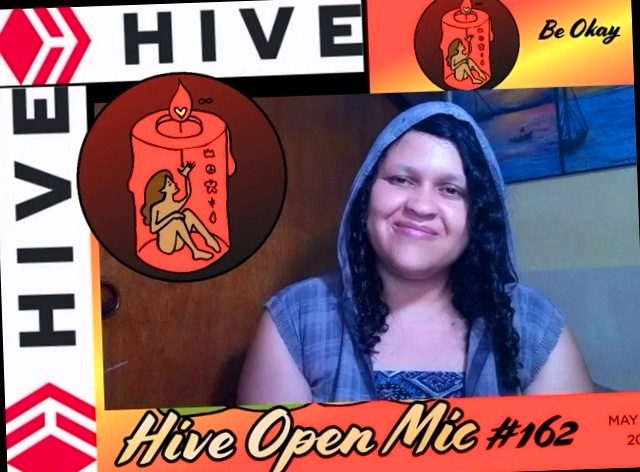 Fotografía perteneciente a @nancybmp
Con la temática escogida por @maryjacy, la cual para esta semana 162 es: ESTAR BIEN. Tener ese momento de reconforte que te centra y siempre te lleva a avivar la fe en Dios, en hacer lo que más te apasione... Es ese rayo de luz y de energía que te llena de alegría.🌠😃
With the theme chosen by @maryjacy, which for this week 162 is: BE OKAY. Having that moment of comfort that centers you and always leads you to revive your faith in God, to do what you are most passionate about... It is that ray of light and energy that fills you with joy.🌠😃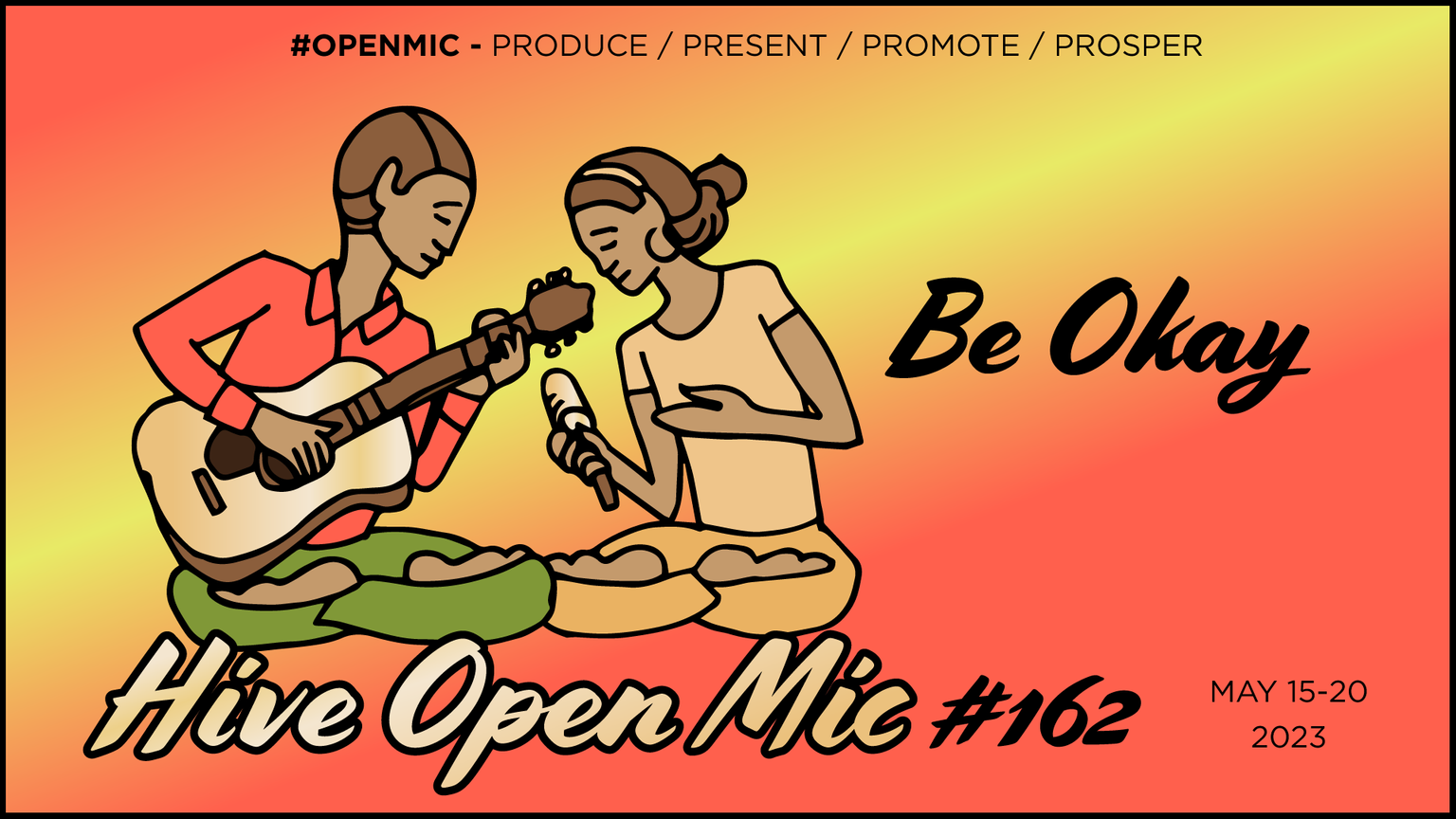 Porque la vida a pesar de sus complicaciones, es muy bella. Merecemos vivirla en bienestar con uno mismo y en concordancia con los demás. 😉❤️
Because life, despite its complications, is very beautiful. We deserve to live it in well-being with oneself and in accordance with others. 😉❤️
Así que, los convido a cantar mi canción. Titulada: MI MOTIVO DE ENSUEÑO. Es la esencia musical para mí de este tema representativo: ESTAR BIEN. ¡Que lo disfruten!
So, I invite you to sing my song. Entitled: MY DREAM REASON. It is the musical essence for me of this representative theme: BE OKAY. Enjoy it!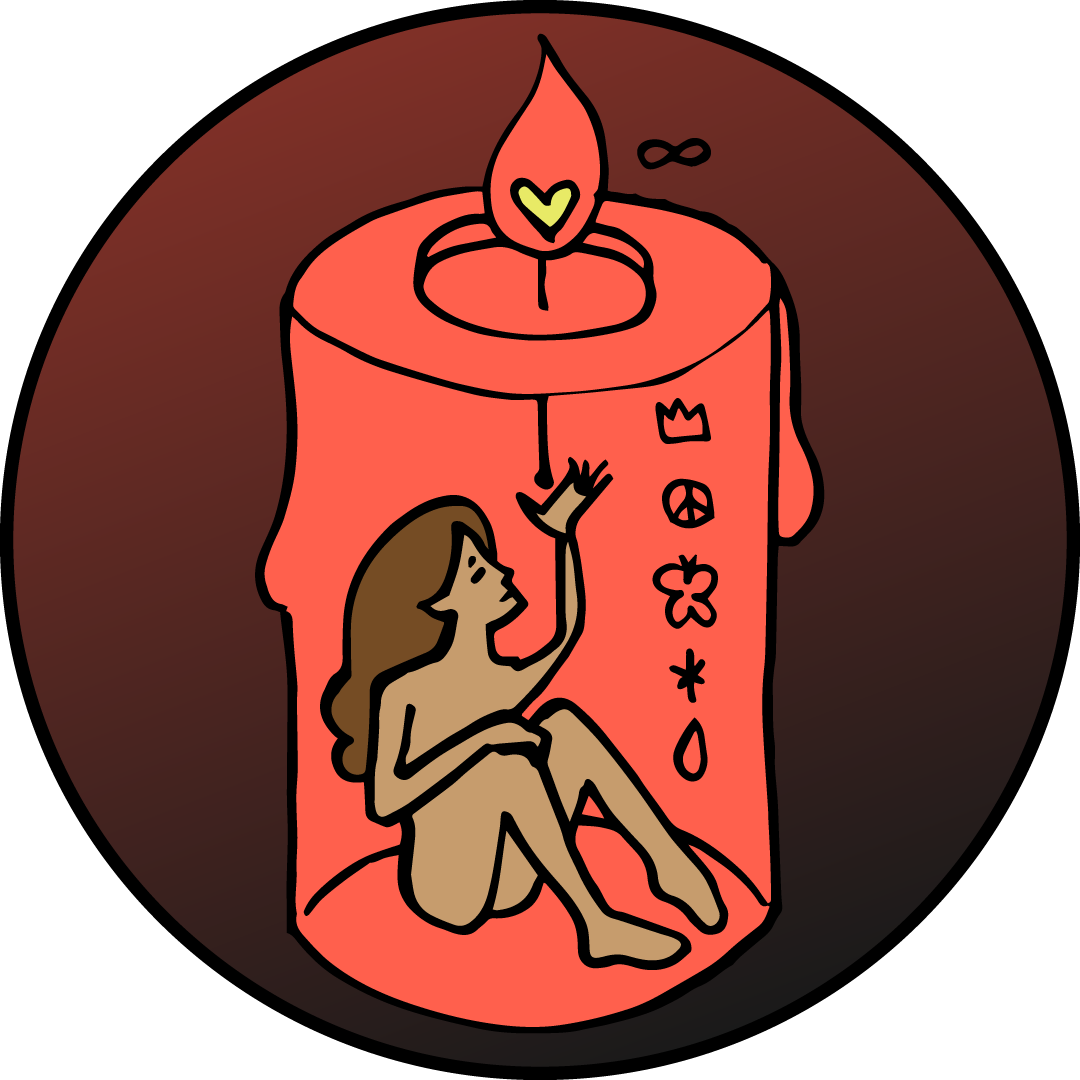 Para la semana 162 del Hive Open Mic, exploraremos el siguiente tema: "ESTAR BIEN". Este tema es seleccionado por el artista destacado: @maryjacy.
For week 162 of the Hive Open Mic, we will explore the following theme: "BE OKAY". This theme is selected by the featured artist: @maryjacy.
MI MOTIVO DE ENSUEÑO (CANCIÓN ORIGINAL POR @NANCYBMP)
MY DREAM REASON (ORIGINAL SONG BY @NANCYBMP)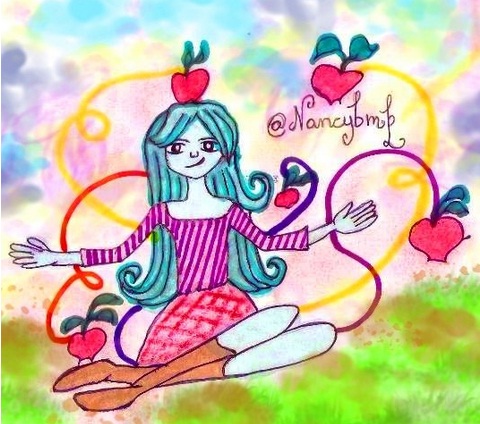 Ilustración elaborada por @nancybmp
[BACKING TRACK UTILIZADO PARA MUSICALIDAD]
BACKING TRACK PERTENECIENTE A:
LETRA - MI MOTIVO DE ENSUEÑO (CANCIÓN ORIGINAL POR @NANCYBMP).
Veo el inmenso cielo.
Es mi motivo de ensueño, yo…
No desvelo, no desvelo no, no.
En pleno equilibrio, en tiempos adversos.
¿Acaso será esto un sueño?
Mantenernos centrados.
¿Será posible en este momento?
Con las manos levantadas al cielo.
Todo es más llevadero.
¿Así lo creo?
Tengo fe
Tengo fe en ello
Ando segura y con la mirada firme.
Soy un pájaro que vuele libre.
De norte a sur,
De norte a sur, de este a oeste.
En armonía y paz, para no ir corriendo de lado a lado.
En belleza y amor, porque van de la mano. Oh oh
En lugares agradables meditando.
Sin dejar caer ese manzano.
Sin perder la seguridad en tus pasos,
Que te ha caracterizado.
Porque el vivir es a diario.
La pasión por lo que haces es lo más grato.
Es tu mayor reflejo. Oh oh
Tus emociones y pensamientos,
Son tu brillo eterno.
Que lo intentarán opacar,
Aquellos que lo ven gris y negro. Oh oh
LYRICS - MY DREAM REASON (ORIGINAL SONG BY @NANCYBMP)
I see the immense sky.
It is my dream motif, I…
I do not reveal, I do not reveal no, no.
In full balance, in adverse times.
Could this be a dream?
Stay focused.
Will it be possible at this time?
With hands raised to heaven.
Everything is more bearable.
I think so?
I have faith
I have faith in it
I walk safe and with a firm look.
I am a bird that flies free.
From north to south,
From north to south, from east to west.
In harmony and peace, so as not to run from side to side.
In beauty and love, because they go hand in hand. Oh oh
In pleasant places meditating.
Without dropping that apple tree.
Without losing security in your steps,
What has characterized you?
Because living is daily.
The passion for what you do is the most pleasing.
It is your greatest reflection. Oh oh
Your emotions and thoughts
They are your eternal shine.
That they will try to overshadow it,
Those who see it gray and black. Oh oh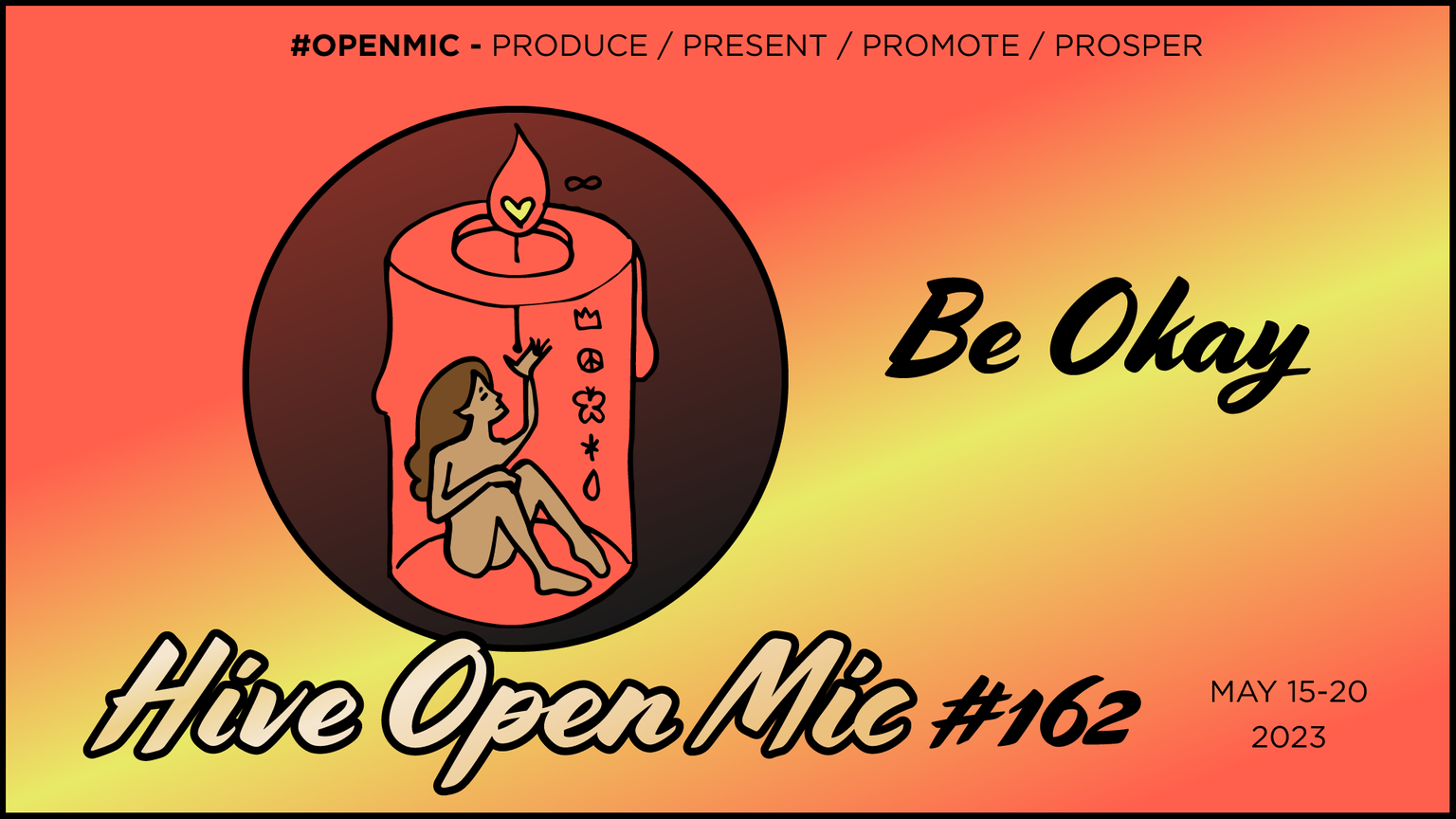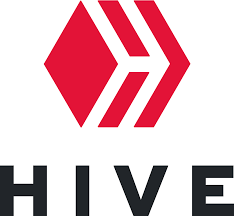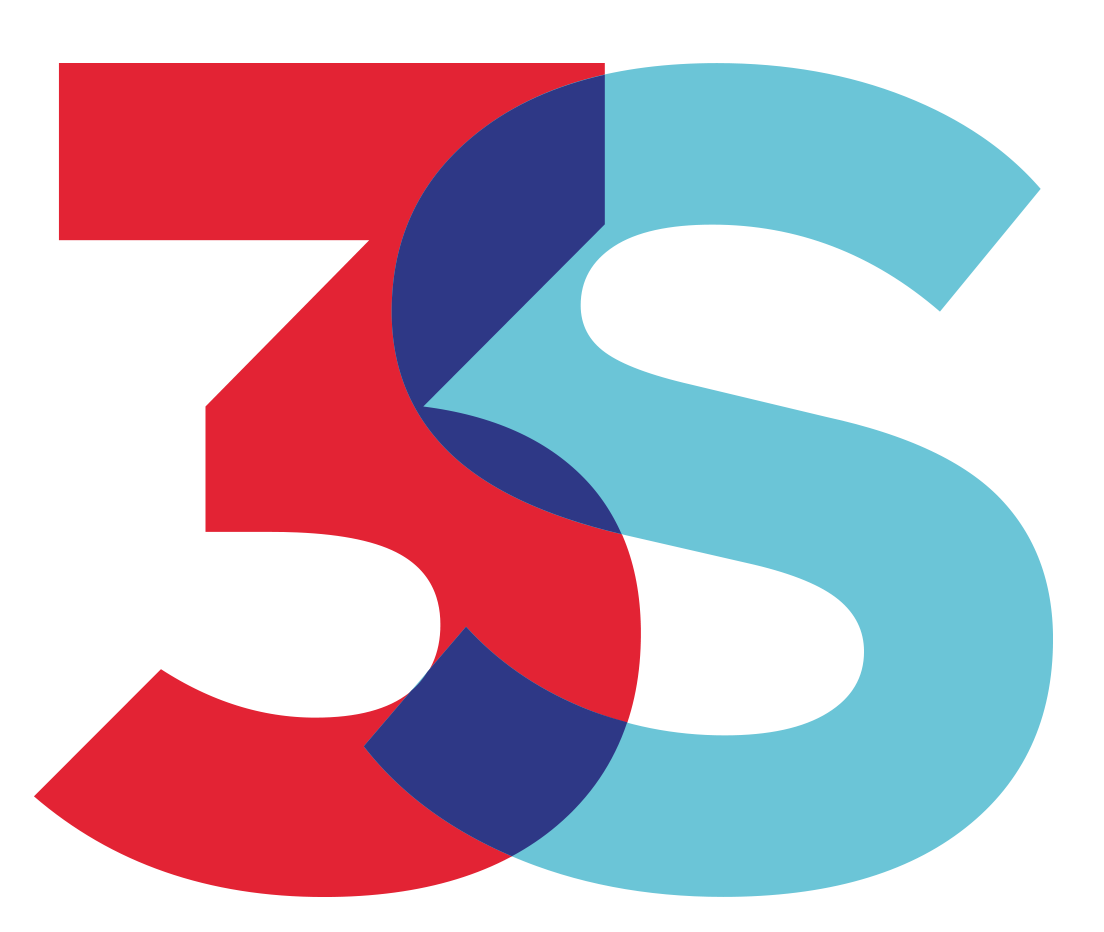 ¡Muchas gracias por el apoyo a todas las comunidades presentes!
Copyright @nancybmp - All rights reserved
¡MI MOTIVACIÓN ES QUE DISFRUTES DE MI POST!.
¡GRACIAS POR SU APOYO!
¡NO TE OLVIDES DE SEGUIRME Y VOTARME!
¡UN FUERTE ABRAZO! @nancybmp
---
▶️ 3Speak
---
---