💔A bad sequel | Sakura Card Captor: Clear Card🌸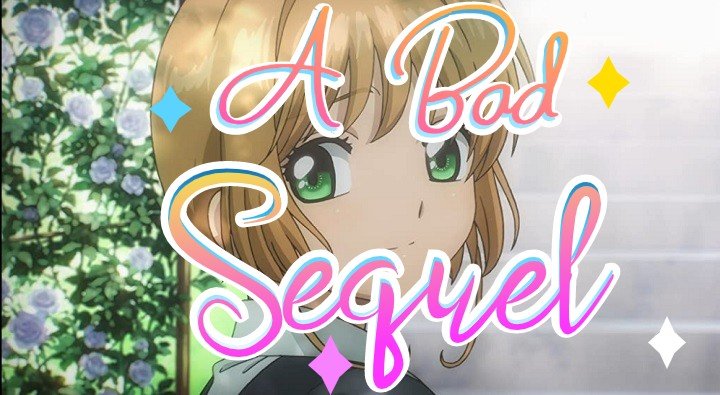 ---
⚠️WARNING: In this post, I will assume that you have already seen the anime, so I will not talk about generalities or synopsis, but I will go straight to the points.
⚠️ADVERTENCIA: En este post, asumiré que ya han visto el animé, así que no hablaré de generalidades o sinopsis, sino que iré directo a los puntos.
---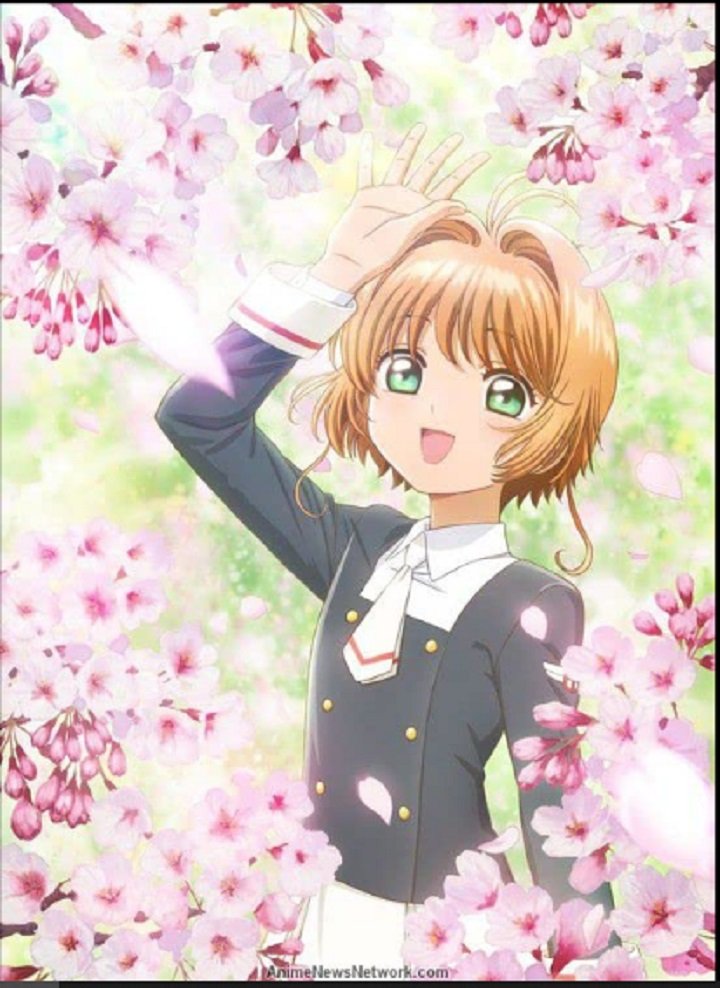 I loved it since the first episode premiered on Cartoon Network, I loved it in every movie and until its last episode I cried for wanting to see the continuation of this anime. I became a big fan and even a little obsessive with Sakura: if I saw in any new series a physical resemblance with her or a similar plot, I was glued to try to fill the void left by the end. So when I saw the first preview of the manga in 2016 in fan groups, I screamed with excitement as if I was still 8 years old (yes, after 17 years, being a full-fledged woman, responsible, with job, partner, etc.).
La amé desde el primer capítulo estrenado en Cartoon Network, la amé en cada película y hasta su ultimo capitulo lloré por querer ver la continuación de este animé. Me volví gran fan y hasta un poco obsesiva con Sakura: si veía en alguna serie nueva un parecido físico con ella o una trama similar, ahí estaba pegada para tratar de llenar ese vacío que me dejó el final. Así que cuando vi el primer avance del manga en el 2016 en los grupos de fans, grité de emoción como si aún tuviera 8 años (si, después de 17 años, siendo una mujer hecha y derecha, responsable, con trabajo, pareja, etc.).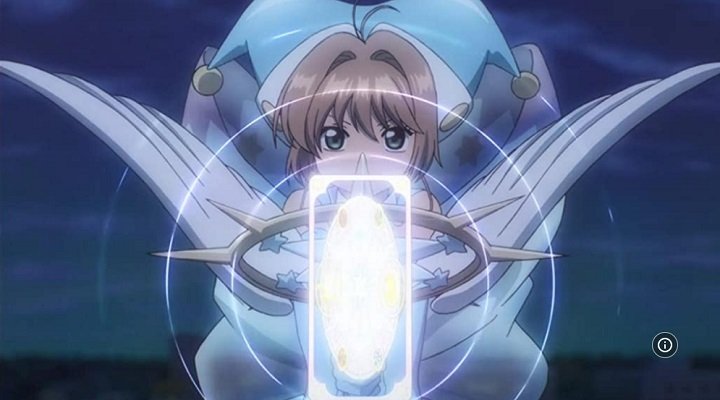 ⌛️The not-so-sweet wait⏳
Waiting another two years for its release in anime version (I'm not much of a manga lover) had me on the verge of madness until finally!: the first chapter comes out... tísico joy (as we say in my country), thanks to the efficient internet services, this one was gone for a while. As soon as the service returned, one of the first things that I did was to look for my beloved Sakura from the first season to the new one, I wanted to have everything fresh, but it was only an excuse, I have seen it more than five times, I even know the order of capture of the cards, the dialogues, ufff... When the intro of Clear Card started, it was like Oh, by God, how beautiful, I love her! but when starting, nothing was right for me. She had stayed 11, she was already going to start high school, Shaoran was gone and they sent each other letters, there I left my beautiful girl. The story was supposed to continue from there and this is where things start to go wrong.
⌛️La no tan dulce espera⏳


Esperar otros dos años para su estreno en versión animé (no soy muy amante de los mangas) me tenía al borde de la locura hasta que ¡por fin!: sale el primer capítulo… alegría de tísico (como decimos en mi país), gracias a los eficientes servicios de internet, este se fue por un tiempo. Apenas regresó el servicio, una de las primeras cosas que hice fue buscar a mi amada Sakura desde la primera temporada hasta la nueva, quería tener todo fresquito, pero fue solo una excusa, la he visto más de cinco veces, me sé hasta el orden de captura de las cartas, los diálogos, ufff… Para cuando arrancaba el intro de Clear Card, fue como ¡Oh, por Dios, que hermosura, la amo! pero al empezar, nada me cuadró. Se había quedado con 11 años, ya iba a comenzar el instituto, Shaoran se había ido y se enviaban cartas, ahí dejé a mi niña hermosa. Se supone que la historia continuaría desde ahí y es aquí donde comienzan a salir mal las cosas.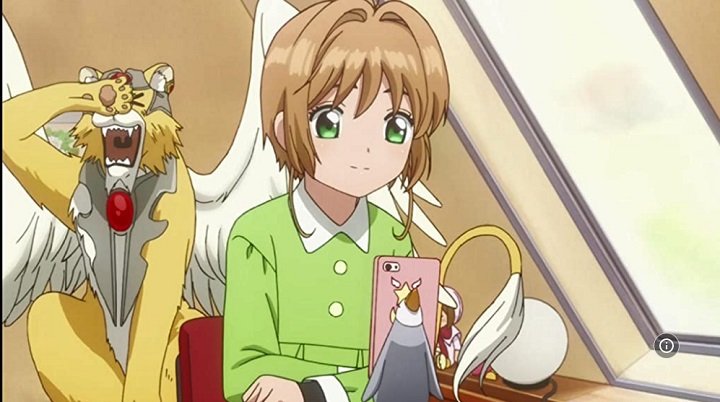 📞The Technological Leap📱
As I had mentioned: Sakura and Shaoran were writing letters to each other. The phones that Tomoyo gave them little used it, as it was natural at that time (in 2000, therefore they should continue in those times). It turns out that Tomoyo's mom did it again: she invented in a matter of months smartphones for everyone and now they make video calls, among other novelties. FIRST MISTAKE. But I still let it go.
📞El Salto Tecnológico📱


Como lo había mencionado: Sakura y Shaoran se escribían cartas. Los teléfonos que les regaló Tomoyo poco lo usaban, como era natural en esa época (en el 2000, por ende deberían continuar en esos tiempos). Resulta que la mamá de Tomoyo lo volvió a hacer: inventó en cuestión de meses teléfonos inteligentes para todo el mundo y ahora se hacen videos llamadas, entre otras novedades. PRIMER ERROR. Pero aun así lo dejé pasar.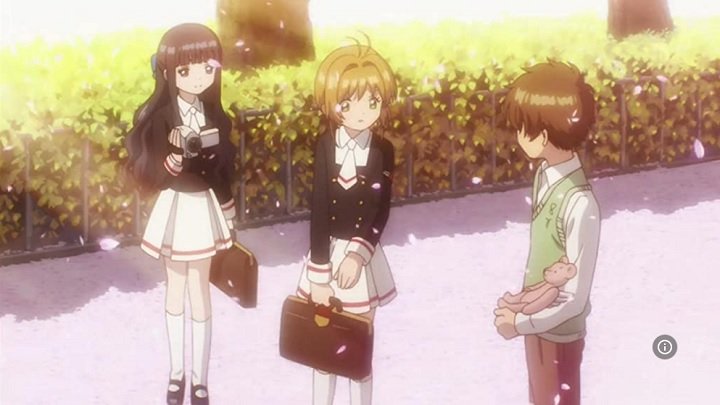 😕The Characters😕
Already from here, I said: This is fucked. Everyone's personality changed radically. Kero seemed like a goofy being, very childish and was clueless about the things that happen to Sakura; the almost sexual tension between Yukito and Toya vaporized in the air (yes, they both already know that Yukito is not real but aha, there was supposed to be a feeling there); the same with Tomoyo, she seems to have forgotten that she was in love with her best friend (who incidentally, would come to be her third cousin, not very serious but.... ); Shaoran is now an inveterate lover, which I thought was cute until he suddenly took on another somewhat distant personality.
😕Los Personajes😕


Ya a partir de aquí, dije: Esto se jodió. La personalidad de todos cambió radicalmente. Kero parecía un ser bobo, muy infantil y estaba despistado ante las cosas que le ocurren a Sakura; la tensión casi sexual que había entre Yukito y Toya se vaporó en el aire (si, ya ambos saben que Yukito no es real pero ajá, se supone que había un feeling ahí); lo mismo con Tomoyo, parece que se le olvidó que estaba enamorada de su mejor amiga (que de paso, vendría siendo su prima tercera, no muy grave pero…); Shaoran ahora es un enamorado empedernido, cosa que me pareció tierna hasta que de repente sacaba otra personalidad algo distante.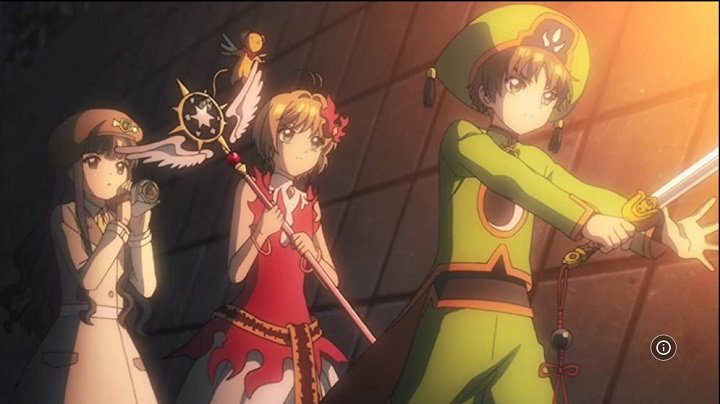 Having already seen it start this way, I really felt that the whole altar I had for the series I loved the most fell apart and I stopped watching it. Maybe a lot of people think that I'm crazy and that the sequel was the best thing that CLAMP has been able to put out, that it was worth the wait, but for me it was nothing like that. Maybe in the other chapters the plot improved a lot, but my Card Captor heart didn't feel that way. Also because of that love I have for it is that I didn't allow myself to write or talk bad about it until now, besides it really had a very good acceptance among the public, so who am I? I can only give my opinion, something silly but for me it's enough reason for me not to like it. But let me know what you think, what did you like the most, would you change anything?
Ya habiendo visto que iniciaba de esta manera, de verdad que se me desmoronó todo el altar que le tenía a la serie más amada por mí y la dejé de ver. Quizás a muchísima gente opine que estoy loca y que la secuela fue lo mejor que CLAMP ha podido sacar, que valió la pena la espera, pero para mí no fue nada de eso. A lo mejor en los demás capítulos la trama mejoró muchísimo, pero mi corazón Card Captor no lo sintió así. También por ese amor que le tengo es que no me permití escribir o hablar mal de ella hasta ahora, aparte de que realmente tuvo muy buena aceptación entre el público, así que ¿Quién soy yo? Solo puedo dar mi opinión, algo tonta pero para mí es suficiente razón para que no me gustara. Pero déjame saber qué piensas tú, ¿Qué fue lo que más te gustó?, ¿le cambiarías algo?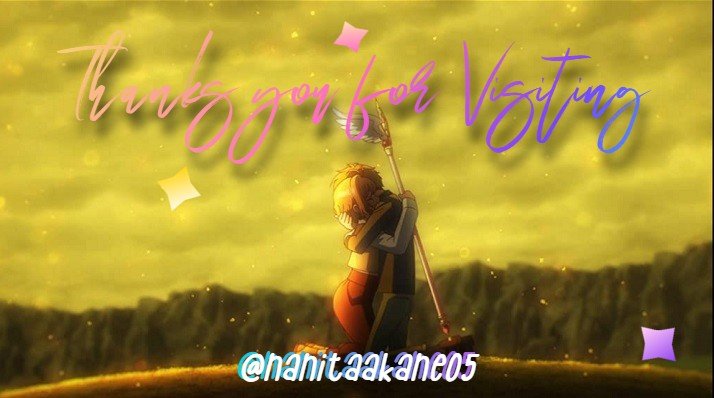 ---
All images taken from IMDb
---
Gif made in PhotoMosh
---
Edited with Pilxr X
---
---