La Casa Perdida (Parte 1) | Lost House (Part 1)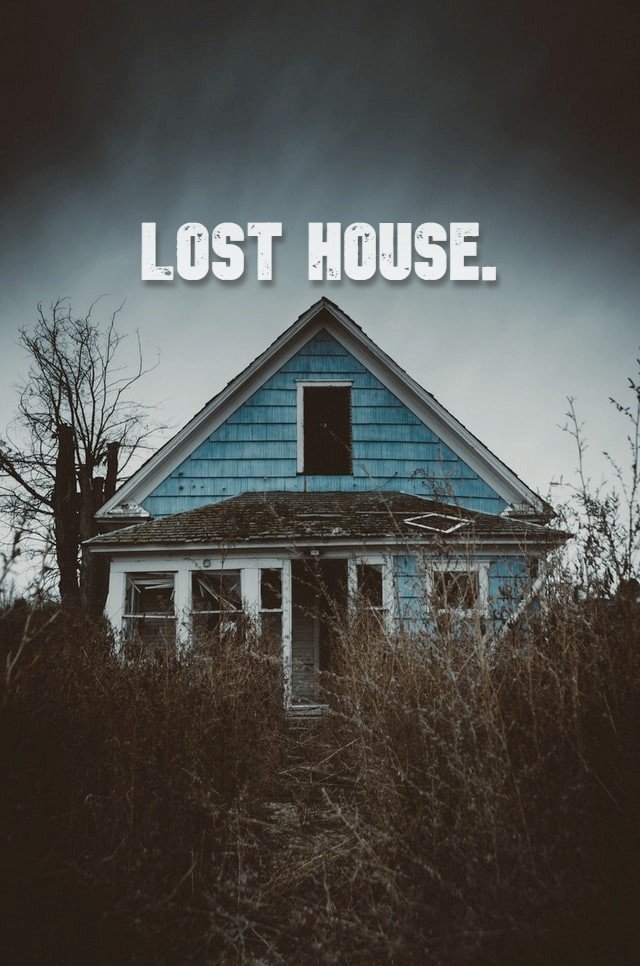 Photo by Luis Müller on Unsplash | Edited with Pixlr X🖍
---
I will be publishing the following story in parts, I hope you like it.
El siguiente cuento lo estaré publicando por partes, espero les guste.
---

My town was a place that had resisted the federal war, various montoneras and every caudillo that passed through, making a mess until the black plague arrived, also called Spanish fever, which almost wiped it out, not to say that it disappeared; by then its inhabitants were dying one after the other until the cemetery was saturated and they had to move to the cemetery of the neighboring town, where they were buried. Those who had no one to take care of them, once they felt the symptoms, they would walk there, make a hole in the cemetery, and sit on the side and wait for death to come to them. How I found out about this, I will tell you right now.
Mi pueblo era un lugar que había resistido a la guerra federal, a montoneras varias y a cuanto caudillo pasaba, armando un zafarrancho hasta que llegó la peste negra, llamada también fiebre española, esa por poco lo desaparece, por no decir que lo desapareció; para entonces sus habitantes se iban muriendo unos tras otros hasta que se saturó el cementerio y tuvieron que irse trasladando al cementerio del pueblo vecino, donde los enterraban. Los que no tenían a nadie que se hicieran cargo de ellos, una vez que sentían los síntomas caminaban hasta allí, hacían el hueco y esperaban sentados a un lado a que les llegara la muerte. De cómo me entere de esto, ahora mismo se los cuento.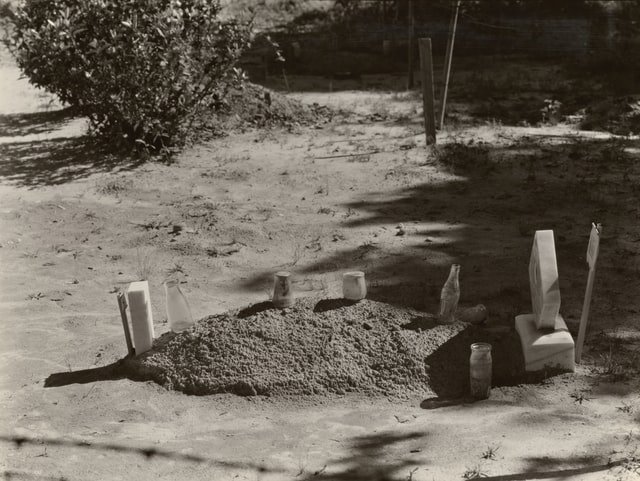 Photo by The New York Public Library on Unsplash

I was nearing the end of my childhood and entering adolescence in the sixth grade. By then, I walked the distance from my house to school daily, a little more than a kilometer in the morning and back in the afternoon and in those almost six years I never noticed an abandoned house that was at the end of a yard covered by weeds, bushes and trees of all kinds until I tied the loose braids of my shoes and stopped in front of it; a metal fence guarded it, barely visible, hidden as if nature conspired to be ignored.
There she was, how was it possible that I had never seen her, I asked myself very often during the rest of the day. In the following weeks I would see her out of the corner of my eye on my way to and from school, I would invent any pretext to stop in front of her forehead and peek out, I didn't want anyone to see me looking at her and discover her too, So from then on I would improvise all sorts of excuses to avoid the company of my school friends, they noticed that, but they attributed it to hormonal changes, a hidden love and anything else they could think of, so they got used to it and little by little they left me alone so they ended up ignoring me.
Estaba por terminar mi niñez y entrar a la adolescencia cursando el sexto grado. Para entonces, caminaba el trayecto desde mi casa a la escuela diariamente, poco más de un kilómetro por la mañana y de vuelta en la tarde y en esos casi seis años nunca me percaté de una casa abandonada que estaba al final de un patio tapada por maleza, arbustos y árboles de todo tipo hasta que por amarrarme las trenzas sueltas de mis zapatos me detuve en su frente; una cerca metálica la guardaba, apenas se veía, escondida como si la naturaleza se confabulara para que fuera ignorada.
Ahí estaba, cómo era posible que no la hubiese visto nunca, me pregunté muy seguido en lo que faltaba para llegar a mi casa y en todo lo que restó del día. En las semanas siguientes la veía de reojo camino a la escuela y de regreso, me inventaba cualquier pretexto para detenerme en su frente y escudriñar con disimulo, no quería que nadie me viera observándola y también la descubriese, por lo que a partir de entonces improvisaba toda clase de excusas para rehuir de la compañía de mis amigos del colegio, eso lo notaron, pero se lo atribuyeron a los cambios hormonales, un amor escondido y cualquier otra cosa que se les ocurrió, así se fueron acostumbrando y poco a poco me dejaron quieto en lo que terminaron por ignorarme.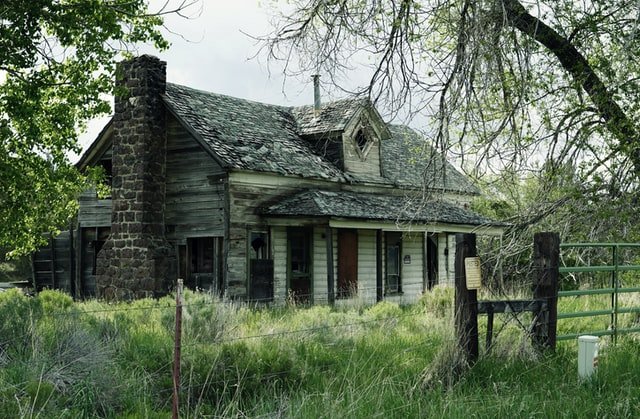 Photo by Dan Meyers on Unsplash

I saw her, I was attracted to her, I was also afraid of her. Curiosity killed me, besides I imagined that something could happen to me while I was inside and nobody would know about it or the owner would get me and accuse me of being a thief, and in this tug of war a little more than a month went by. So, one day when the teacher asked me to help for an activity after class, a delay agreed with my parents, returning from the most distracted I suddenly found myself in front of the house. Without thinking I flew over the fence and in an instant I was standing in the yard, stiff, waiting to see what would happen. Finally I moved one foot, slowly so that the dry leaves would not rustle, then the other foot and so little by little I reached the house, I tried to open the door, it was locked from the inside, next to it there was a window through which I peeked removing the dust from the glass. I saw no furniture. I went to the back of the house and one of the two windows I found was ajar; I looked for a piece of branch and used it to pry it open. There I was looking inside, I don't know how much, I got tired and decided to leave, but not without leaving the window as it was.
Back home I could not stop thinking about what had happened, not because I felt I had done wrong, but about how I would enter the room and what I would do next, everything excited me, no one knew, I had a secret, so I fell asleep very late.
La veía, me atraía, también me daba miedo. La curiosidad me mataba, además imaginaba que algo pudiera ocurrirme estando dentro y nadie lo supiera o el dueño me consiguiera y me acusara de ladrón y en ese tira y encoje pasó poco más de un mes. Así pues, un día que la maestra me pidió ayuda para una actividad después de la clase, un retraso acordado con mis padres, regresando de lo más distraído me encontré de pronto frente a la casa. Sin pensarlo volé la cerca y en un instante estaba en el patio parado, tieso, esperando a ver qué pasaba. Por fin moví un pie, lento para que no crujieran las hojas secas, luego el otro pie y así poco a poco llegue a la casa, trate de abrir la puerta, estaba cerrada por dentro, a su lado había una ventana por la que me asomé quitando el polvo del vidrio. No vi muebles. Pasé a la parte de atrás y una de las dos ventanas que encontré estaba entreabierta; busque un trozo de rama y con ella apalanque para terminar de abrir. Ahí estuve viendo hacia dentro no sé qué tanto, me canse y decidí retirarme no sin dejar la ventana como estaba.
Ya de regreso en casa no podía dejar de pensar en lo sucedido, no porque sintiera que había hecho mal, sino de cómo entraría a la estancia y qué haría luego, todo me emocionaba, nadie lo sabía, tenía un secreto, por lo que me dormí muy tarde.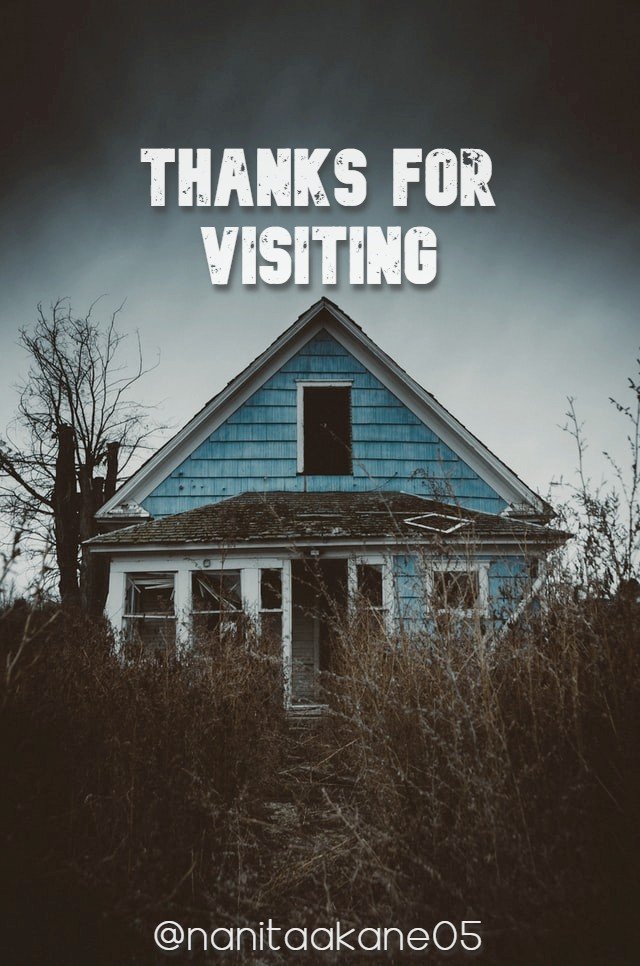 Photo by Luis Müller on Unsplash | Edited with Pixlr X🖍
---
---
---