🎞The Lost Duchess | Anastasia. (REVIEW)🎞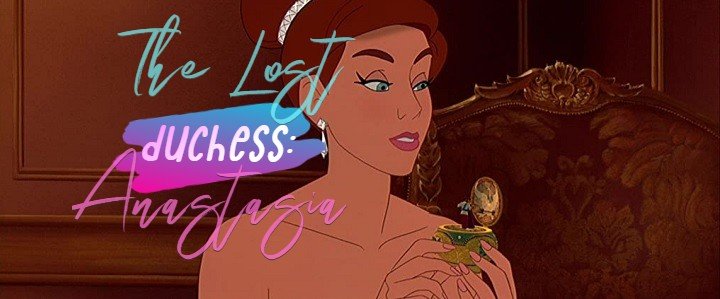 Hello, movie buffs. I was looking through my trunk of memories and I came across this treasure from my childhood: Anastasia. I remembered just the moment I first saw the VHS cover at that rental store when I was barely eight years old, and immediately that iconic song Once in December (performed by Thalia, by the way) came to my mind as if I was listening to it right at this very moment. To be honest, I'm not a fan of musicals, and even though I love Disney ones, if the lyrics don't have something very meaningful to me or if they sing every five minutes, I fast forward or discard it and don't watch it, but with this animated film that didn't happen to me, every song filled me with an emotion that I couldn't describe, and just that song, I repeated it over and over again (I even got to have it as ringtone on my phone). Without further ado, let's get into it and tell you what it's all about.
Hola, cinéfilos. Les cuento que estaba buscando en mi baúl de los recuerdos y me encontré con este tesoro de mi infancia: Anastasia. Recordé justo el momento en que vi por primera vez la caratula del VHS en esa tienda de alquiler cuando apenas tenía ocho años, y enseguida vino a mi mente esa icónica canción Una vez en diciembre (interpretada por Thalia, por cierto) como si la estuviese escuchando justo en este momento. Para ser sincera, no soy fan de los musicales, y a pesar de que me encanten los de Disney, si la letra no tiene algo muy significativo para mí o si cantan cada cinco minutos, lo adelanto o lo descarto y no lo veo, pero con este film animado no me sucedió así, cada canción me llenaba de una emoción que no podía describir, y justo esa canción, la repetía una y otra vez (incluso llegué a tener de tono en mi teléfono). Sin más, entremos en materia y les cuento de qué se trata.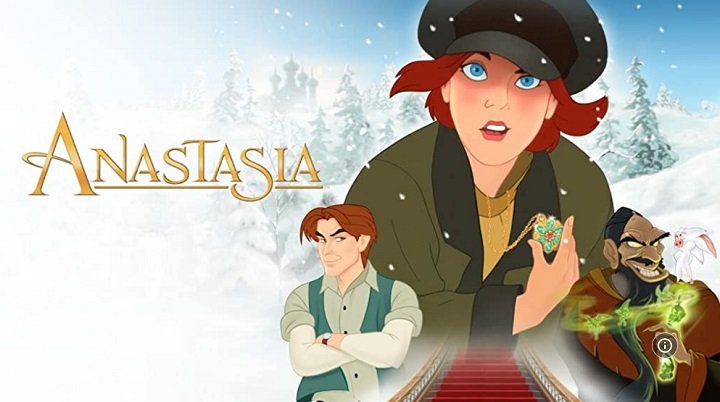 The animation is based on the story of Anastasia Nikolayevna (Romanova in the movie), a Russian Duchess, only this girl doesn't remember it, she thinks her name is Anya, she is an orphan and wanders the streets looking for her family with her little dog Pooka. While they are searching for her, they meet two swindlers who want to take advantage of Anya's great resemblance with the lost Duchess and thus collect the reward because, of course they don't know who she really is!, although Anya doesn't like the supposed trap, they end up convincing her. They have to prepare her very well, because her grandmother, the Empress, is an expert at unmasking imposters posing as her adored granddaughter. As they get closer and closer to their goal, Anya has dreams about her past, dreams that are manipulated to make her disappear; these spells are cast by the former royal advisor, Raputin, who sold his soul to the Devil in order to wipe out the entire family otherwise he will not be able to rest in peace.
La animación se basa en la historia de Anastasia Nikolayevna (Romanova en la película), una Duquesa de Rusia, solo que esta chica no lo recuerda, ella cree que su nombre es Anya, es huérfana y anda por las calles buscando a su familia junto a su perrito Pooka. Mientras andan en su búsqueda se encuentran con dos estafadores que quieren aprovecharse del gran parecido de Anya con la Duquesa perdida y así cobrar la recompensa porque, claro ¡no saben quién es ella en realidad!, aunque la supuesta trampa no le gusta a Anya, la terminan de convencer. La tienen que preparar muy bien, porque su abuela, la Emperatriz, es una experta desenmascarando a las impostoras que se hacen pasar por su adorada nieta. A medida que se van acercando cada vez más a su meta, Anya tiene sueños sobre su pasado, sueños que son manipulados para hacerla desaparecer; estos hechizos son realizados por el antiguo consejero real, Raputin, quien vendió su alma al Diablo para poder acabar con toda la familia sino él no podrá descansar en paz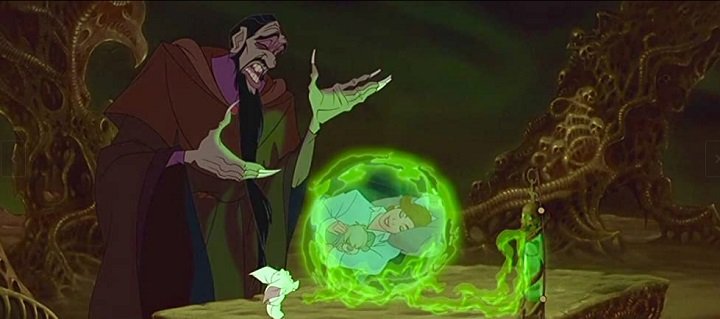 Little by little Dimitri, one of the swindlers, falls in love with Anya and realizes who she really is thanks to a vague memory he has of her childhood, so he gives up his original plan, he wants Anastasia to meet her grandmother and, it is then when he learns of his true feelings for her and that they will not be able to be together. Finally, Rasputin tries one last time to regain all his strength and finish his revenge, which does not work out in his favor.
Poco a poco Dimitri, uno de los estafadores, se va enamorando de Anya y da cuenta de quién es de verdad ella gracias a un recuerdo vago que tiene de su infancia, por lo cual desiste de su plan original, quiere que Anastasia se reúna con su abuela y, es entonces cuando se entera de sus verdaderos sentimientos hacia ella y que no podrán estar juntos. Finalmente, Rasputín intenta por última vez recuperar toda su fuerza y terminar su venganza, lo cual no resulta favorecerle.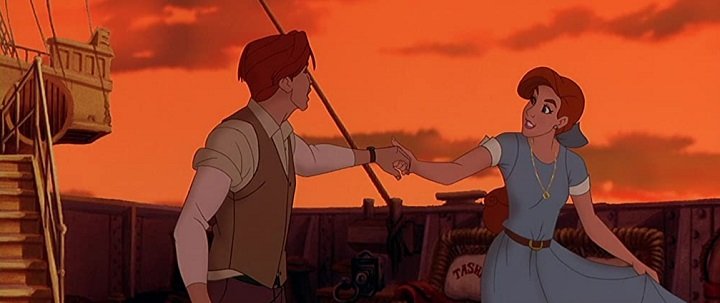 It really is a movie that has everything going for it, they show the adaptation without so much parapet so that a child can understand it and still be somewhat strong in the process. As for the animation, I personally loved the aesthetics and detail for the year (1997), linked with the soundtrack that, as I mentioned above, the songs are spectacular. I think it was a very nice family movie despite the background, the endings always leave a little hope, also being a film that is based (mostly) on a real event, arouses curiosity and invites us to inquire more about it, so as I always say: if you have not seen it, see it, and if you already saw it see it again, you have no loss of anything.😉
De verdad que es una película que tiene todo lo suyo, muestran la adaptación sin tanto parapeto para que un niño lo pueda entender y no dejar de ser algo fuerte en el proceso. En cuanto a la animación, en lo personal me encanto lo estético y detallado para el año (1997), ligado con la banda sonora que, como les mencioné arriba, las canciones son espectaculares. Pienso que fue una película familiar muy linda a pesar del trasfondo, los finales siempre dejan un poco de esperanza, además tratándose de una película que se basa (mayormente) en un hecho real, despierta la curiosidad y nos invita a indagar más sobre eso, así que como siempre les digo: si no la ha visto, véanla, y si ya la vieron vuélvanla a ver, no tiene perdida de nada.😉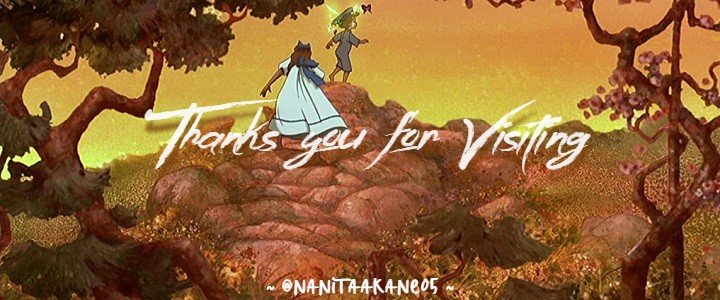 ---
All the images taken from IMDb🎞
---
Edited with Pixlr X🖍
---
GIF make with PhotoMosh 🖍
---
---