Book market

On Friday, January 20, I was a little lost in Havana...
(Oh, is time flying or is it my idea?)
I just looked at the characteristics of this photo 👇🏼 and there is the proof; it is that day and not another.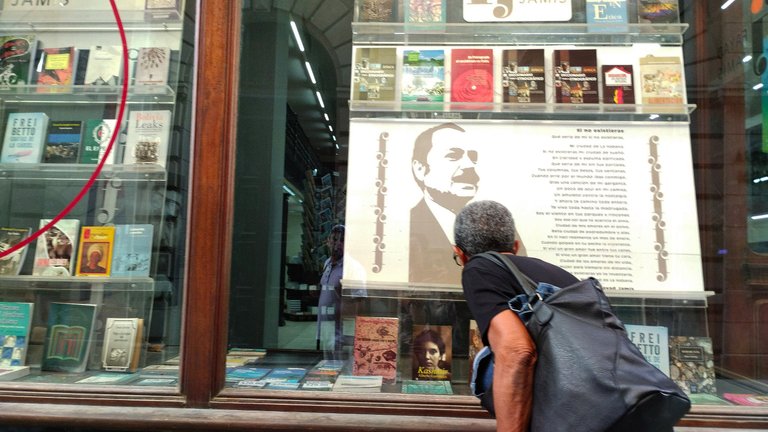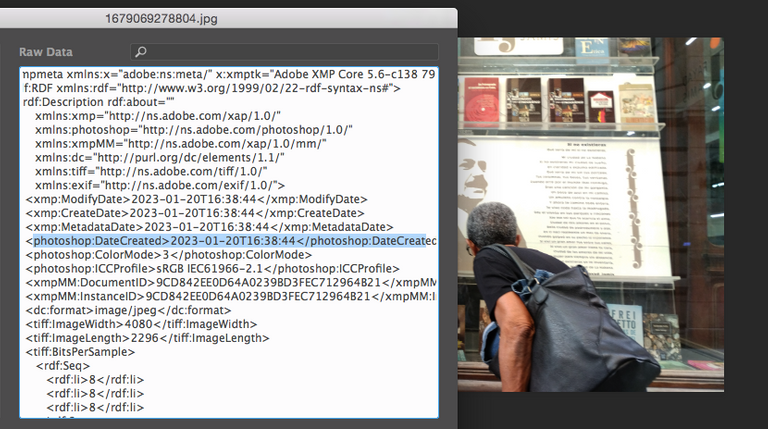 Well, anyway, I must concentrate now on what I want to say, even if it's just memories and some reflections.
Hasn't it ever happened to you that you look at a photo closely and you see something in it that leaves you on a stuck, dead-end street? It's probably nothing, but sometimes I suffer from certain anxiety attacks because I want to give logical or illogical explanations to everything; but... that page has a mark that says: look at me! Or maybe not, it's not for me to look at. But the mark is there any way... I don't know if you understand me, but it's the same with books.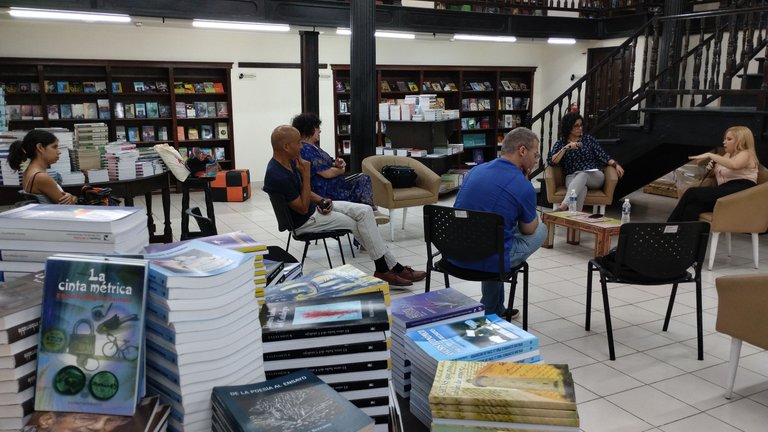 They are there with their beautiful or suggestive covers and they tell me that I have to look at them, leaf through them, and buy them too. There are so many books that sometimes I prefer to stay away from those shelves because although I can go many hours without eating while reading or writing, I can't make myself a book salad when I'm already faint with hunger, like now.
Let's go get some mangoes then.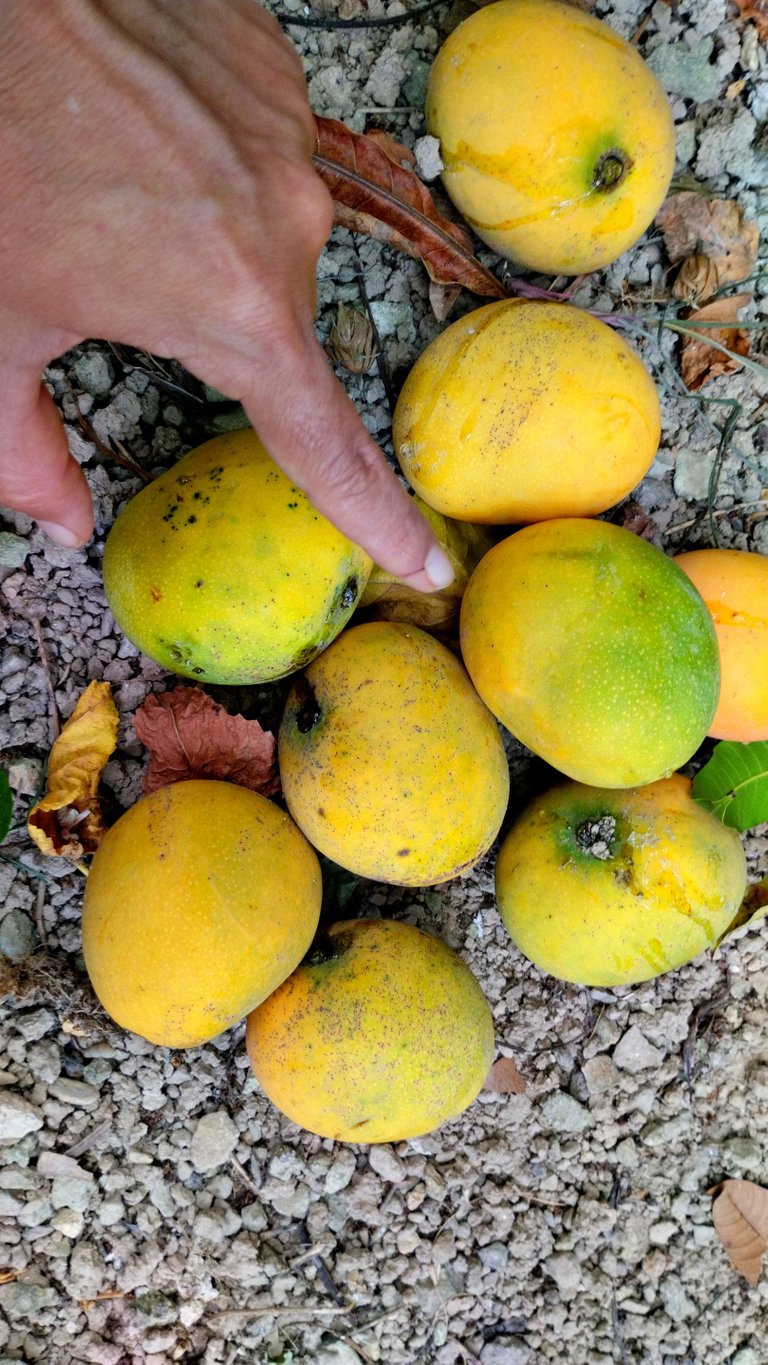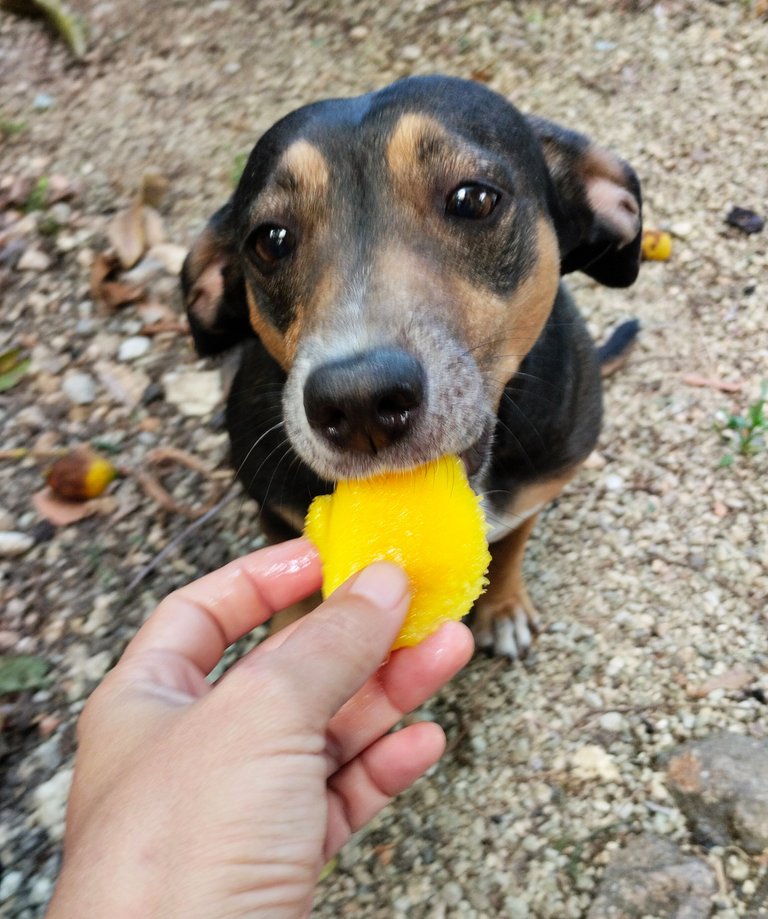 I came back 😄
That Friday I went to Havana to a talk show in that bookstore, which is very nice, by the way. My idea was to attend the space entitled Letra de Molde, which offered the writer Dazra Novak, and incidentally buy her book Habana por Dentro.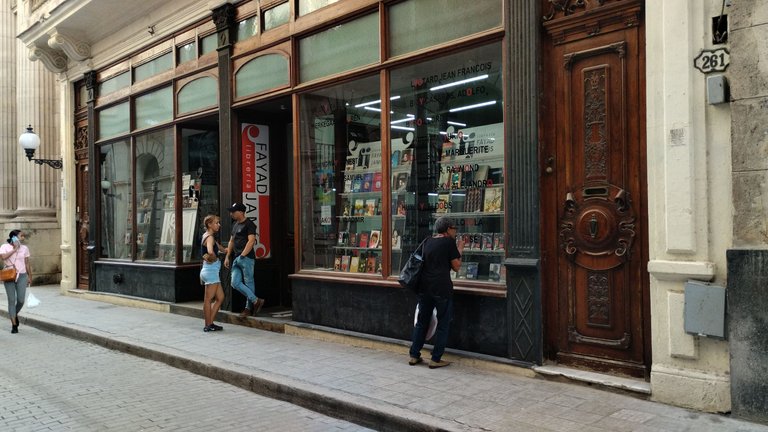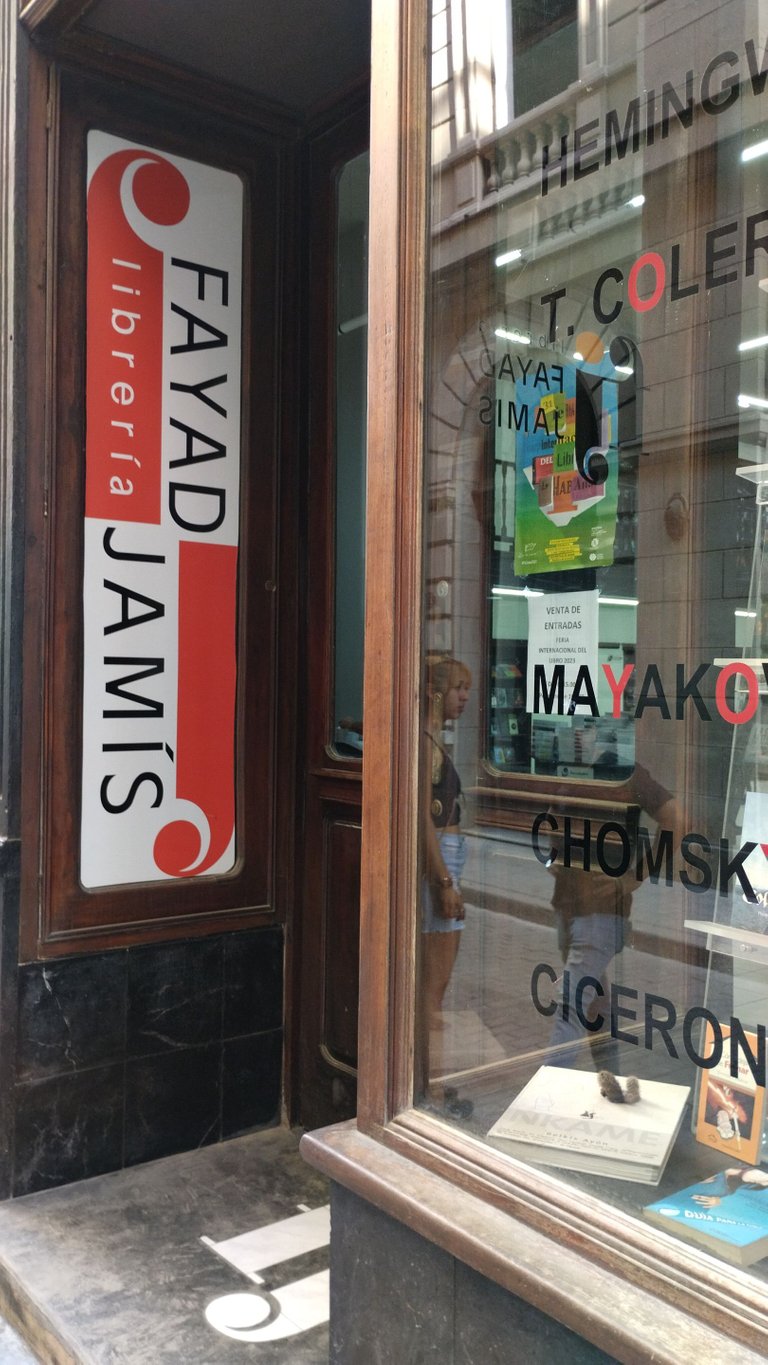 I did not find the book there, nor in other bookstores where I have been looking for it; however, I had a very nice time, because she was interviewing Dayana Deulofeu Canto, an oral storyteller, very well known in our country, who for 18 years -I thought I heard- narrated, featured and wrote Amanecer Feliz, a tv show for children that is still broadcast in the mornings.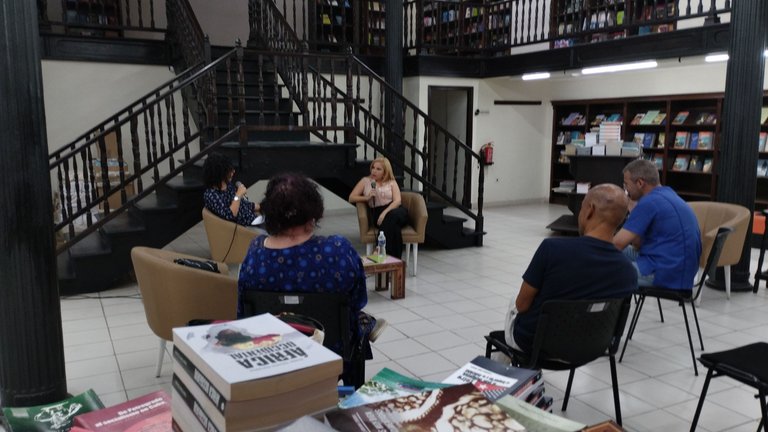 They talked about so many things and I even recorded a bit of that pleasant conversation. But I am not here to bring you precisely that, but some ideas or reflections about books, specifically those of the hostess of the program.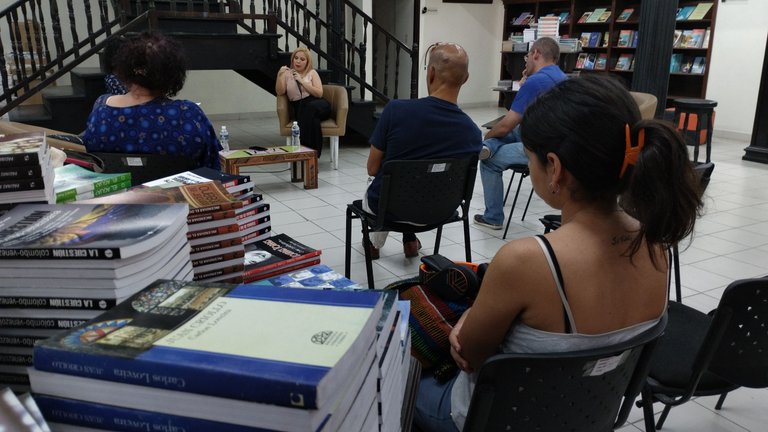 For someone who has suffered at some point in her life from agoraphobia -and I don't think I've been able to get rid of it completely- reading is a balm. As is writing and dreaming. In fact, I don't have Dazra's Havana book because I didn't go to her presentations (twice), to which she even invited me personally. But the thing is that when it was time to leave the house I felt lazy, I started to sweat cold... and nothing, both times I decided to take off my clothes and not go anywhere. However, I made some efforts and I left the house when I was strongly afflicted by that issue and so I was able to attend the presentation of Niñas en la Casa Vieja.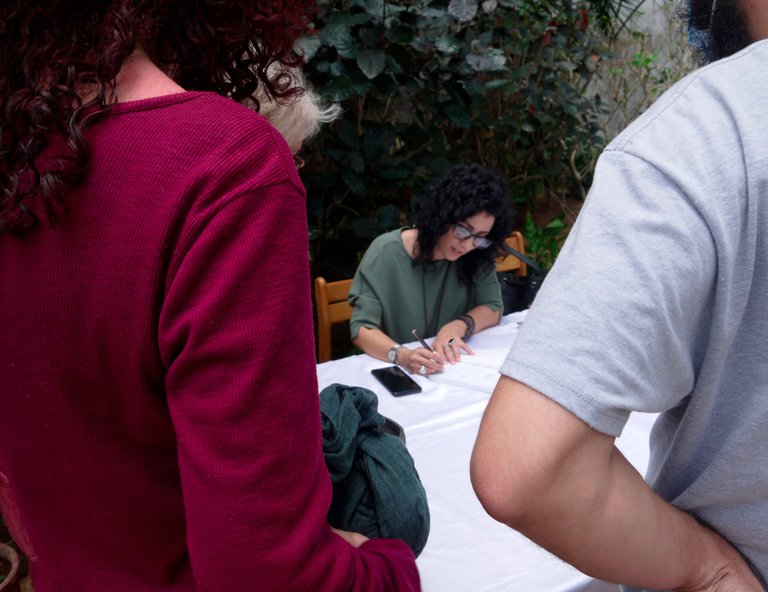 There the writer and her partner gave me the book because I went, yes, but late. In my internal struggle with whether I'm going or not, time ran over me in an unhealthy way. But better late than never, right?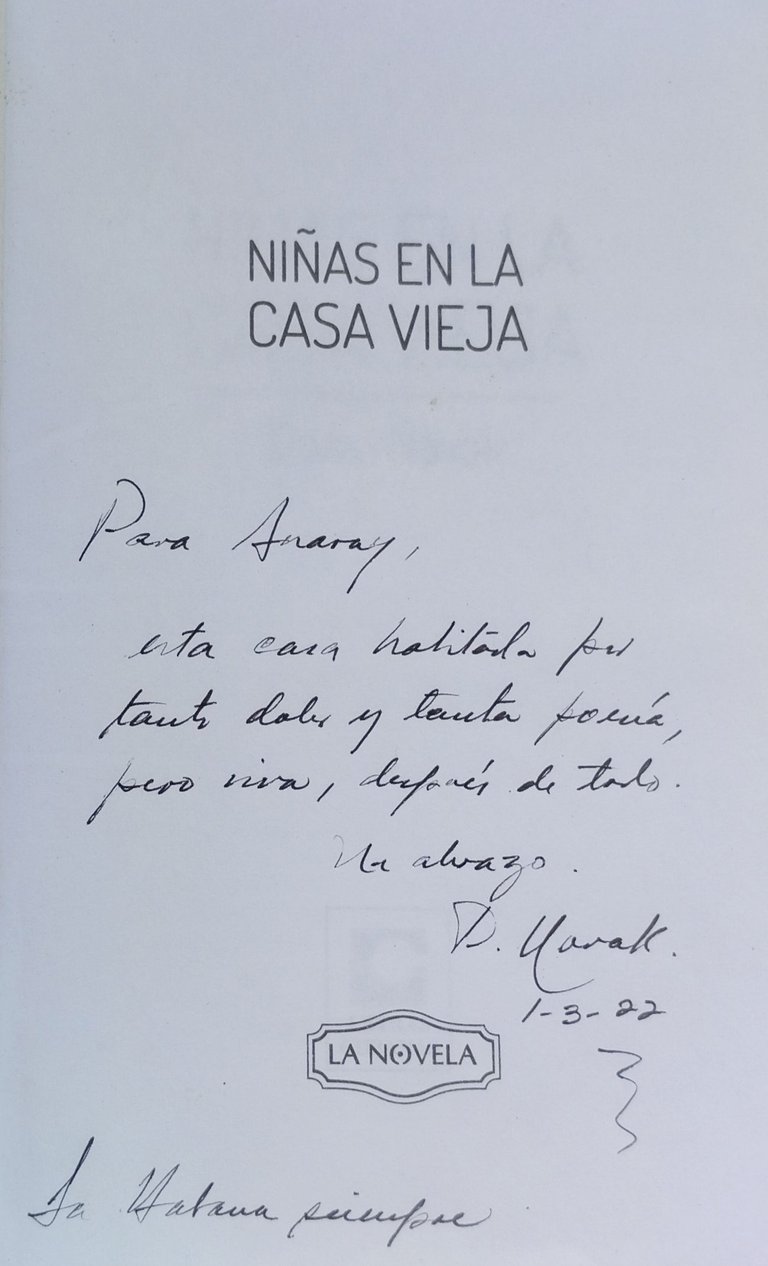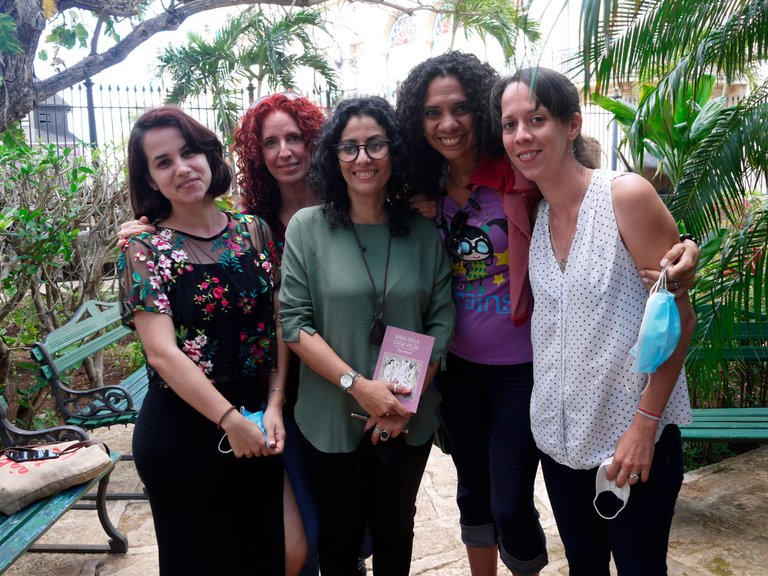 Reading is important, don't doubt it. I read last night on @dswigle's #MarketFriday post that today is Saint Patrick's Day. I really don't know anything about it but I always like to get to the bottom of things, so I feel anxiety when I see an X in the corner of a pristine, white score. It seems I have to get in tune with the day where you have to be green (not grey), and you drink beer. But I'm in Cuba, this isn't Ireland, and I've never drunk beer while reading... maybe it's a good opportunity to start doing that.
Okay, let's order some beers... and pizza.
While the order arrives I'll go through my boxes of books to see if I can find the others I own by Dazra Novak.
Sensuality in Dazra's work is a constant. But it comes in a variety of ways. Sometimes with poetry to rave about and sometimes with a heartbreaking rawness. Her characters (specifically her women) are free, wild, insolent, tender and also a bit cruel. Perhaps because it is in Havana where everything happens and this is a city stopped in time, overwhelmed by a lot of seas and few easy roads.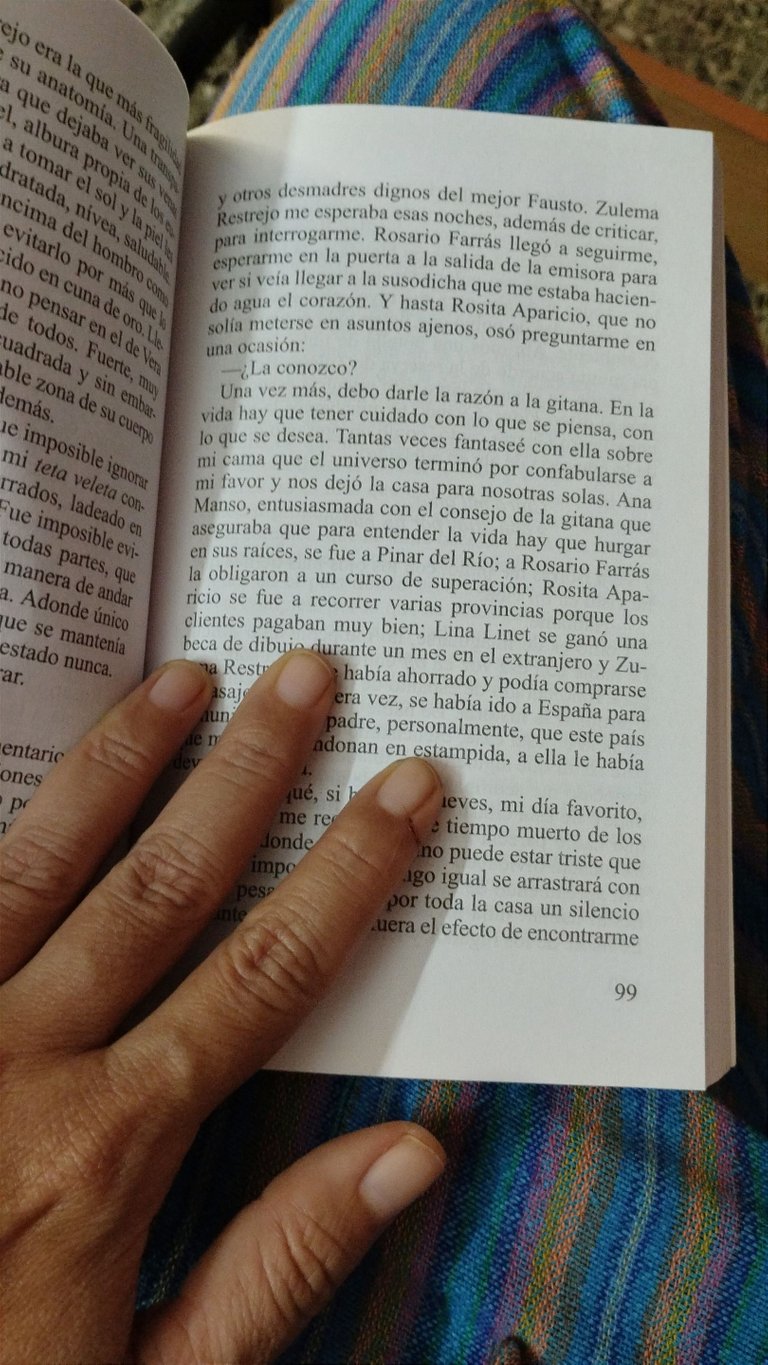 I must now choose which one to reread and it is very likely to be the one I will finish today with a few beers in my system. Who knows what I will do next.
😉
---
---
---