Just a pineapple and a bit of ginger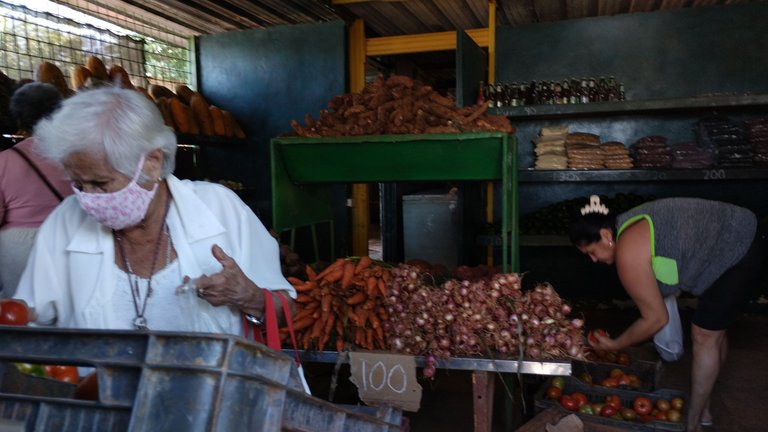 Hello, I wish you a wonderful day! 🌻
I loved the #MarketFriday initiative by @dswigle, when I saw it recently and it just so happened that I had to go to this place that is very close to my house, to buy a pineapple and some ginger. So I decided to participate.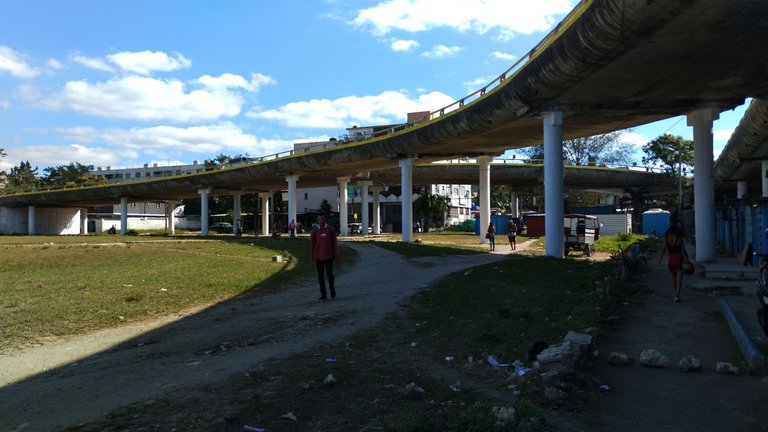 I live in Havana, Cuba, and that bridge you see there is the one at 100 and Boyeros, the road leading to José Martí airport.
Under the bridge are a lot of small shops, selling everything. If you can't find what you're looking for in the state-run shops and markets, these so-called self-employed people or "merolicos" probably have what you're looking for. It is a kind of black market that survives in the city under the watchful eye of the authorities, who sometimes raid them, but the next day everything remains the same as if nothing had happened.
I was going to buy things from the agro market as I told you at the beginning, that's why I went first to my favourite kiosk in the area.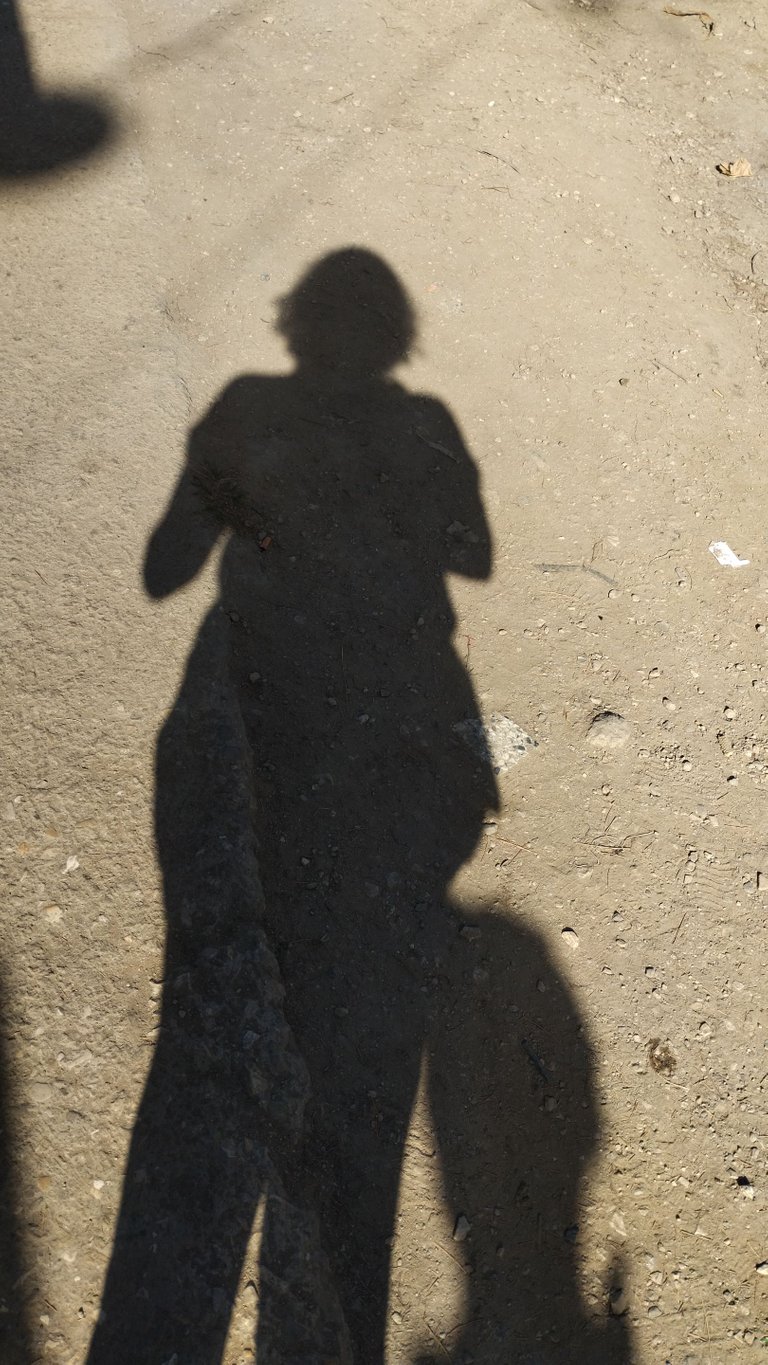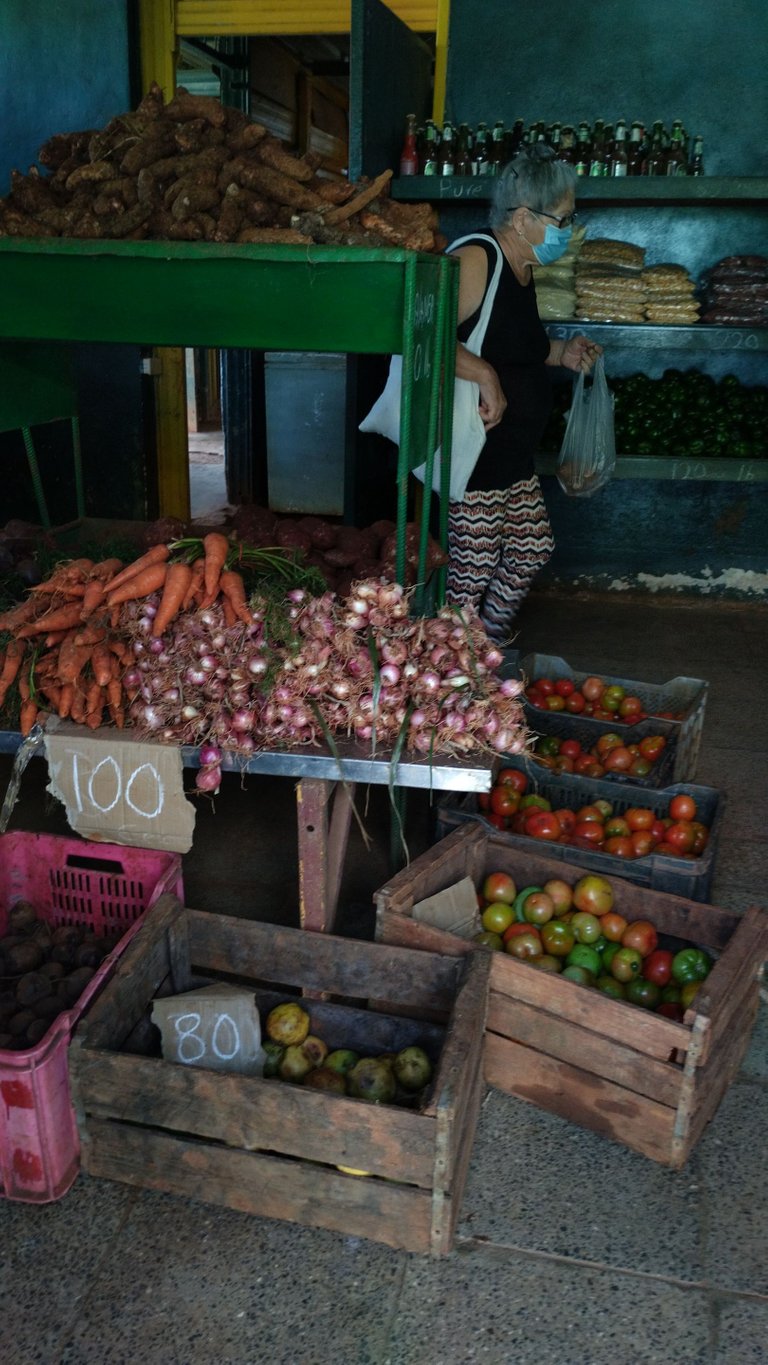 It is a small establishment and the truth is that they do not put much effort into presenting the products they sell cleanly, although the prices are quite high. Here in Cuba we are seeing frightening levels of inflation, after the situation with Covid-19 and also a very sad shortage.
Even so, this kiosk is acceptably stocked.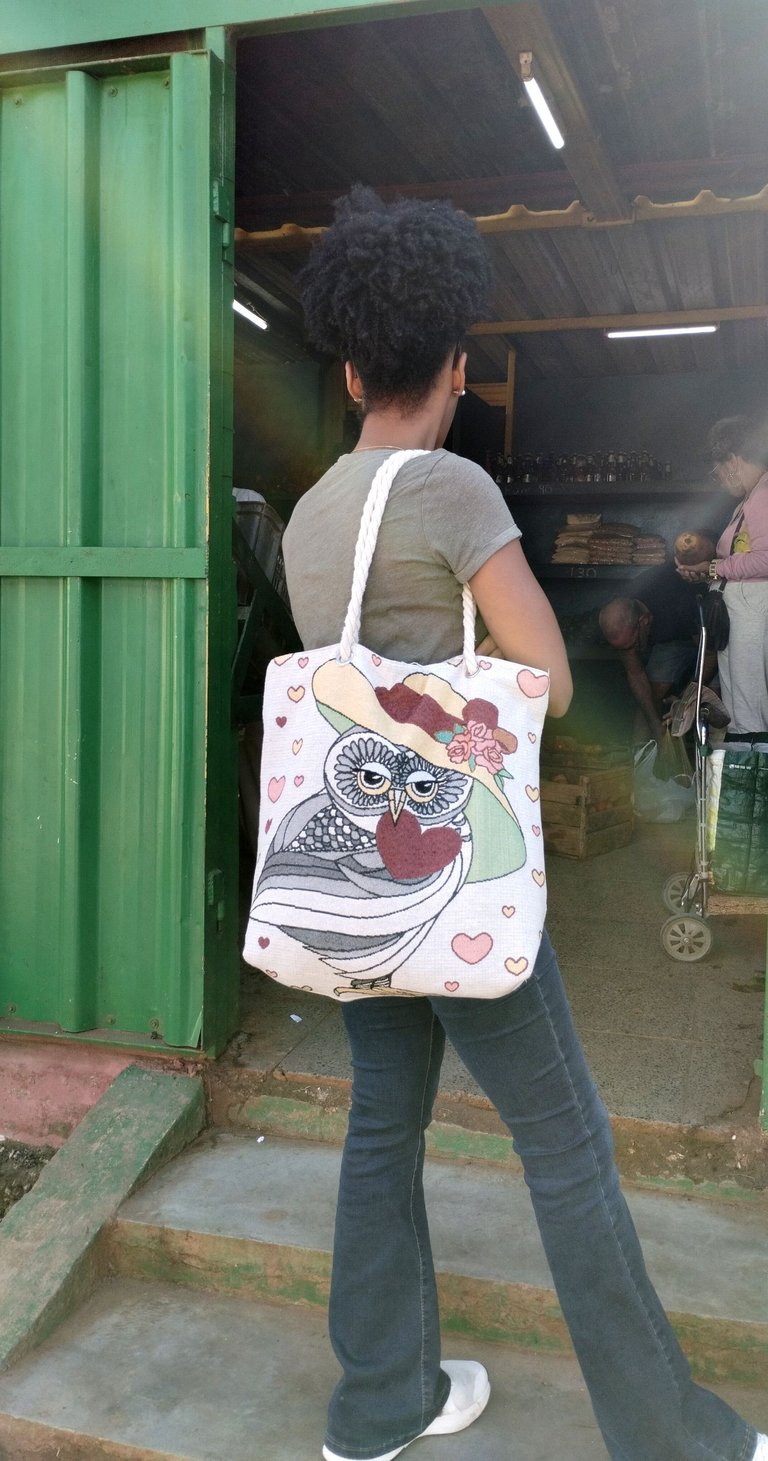 I was a little short on time because I wanted to visit some friends, but two or three people were waiting to go in. The manager wouldn't let customers crowd inside. Only two or three could stay there. I decided to wait and I took this picture of what I could see from the door of the market.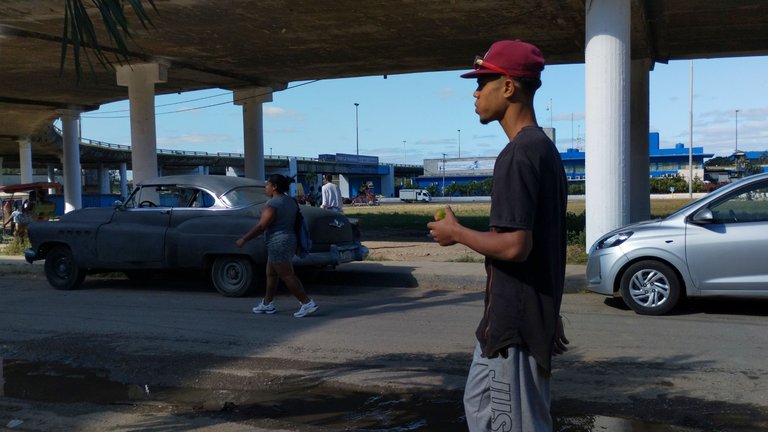 An old man with a Panamanian hat got ahead of me in line and I said to him: please, sir, it's my turn to go in, I'm in a hurry. He looked at me in surprise, I think he thought I was lying to him. And before he could articulate a word I reminded him that when he arrived I was taking the picture.
He mumbled something like I was altering the dynamics of the line by doing my will and that I was delaying the others, anyway... I told him to go first. I wasn't going to wait much longer if that happened.
Finally, I went in and besides selecting what I was going to buy, I was taking some pictures to show you here.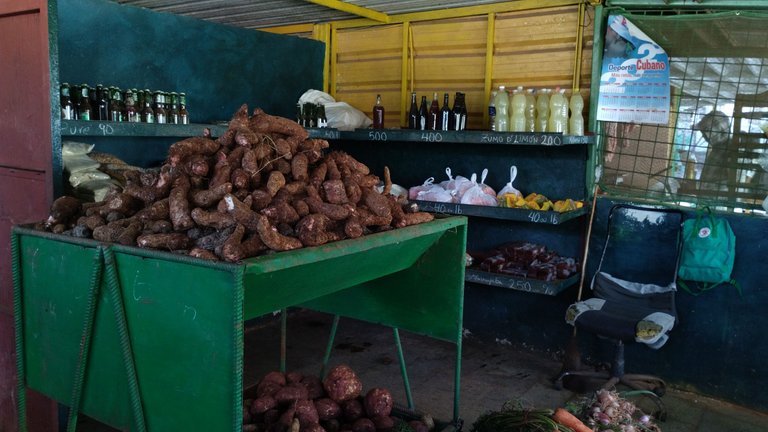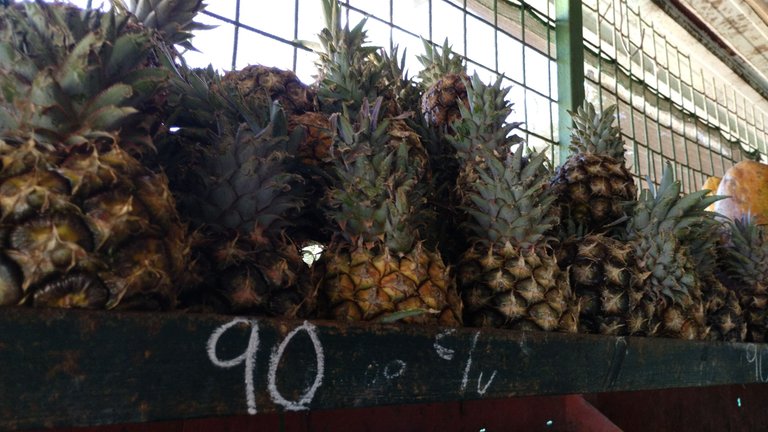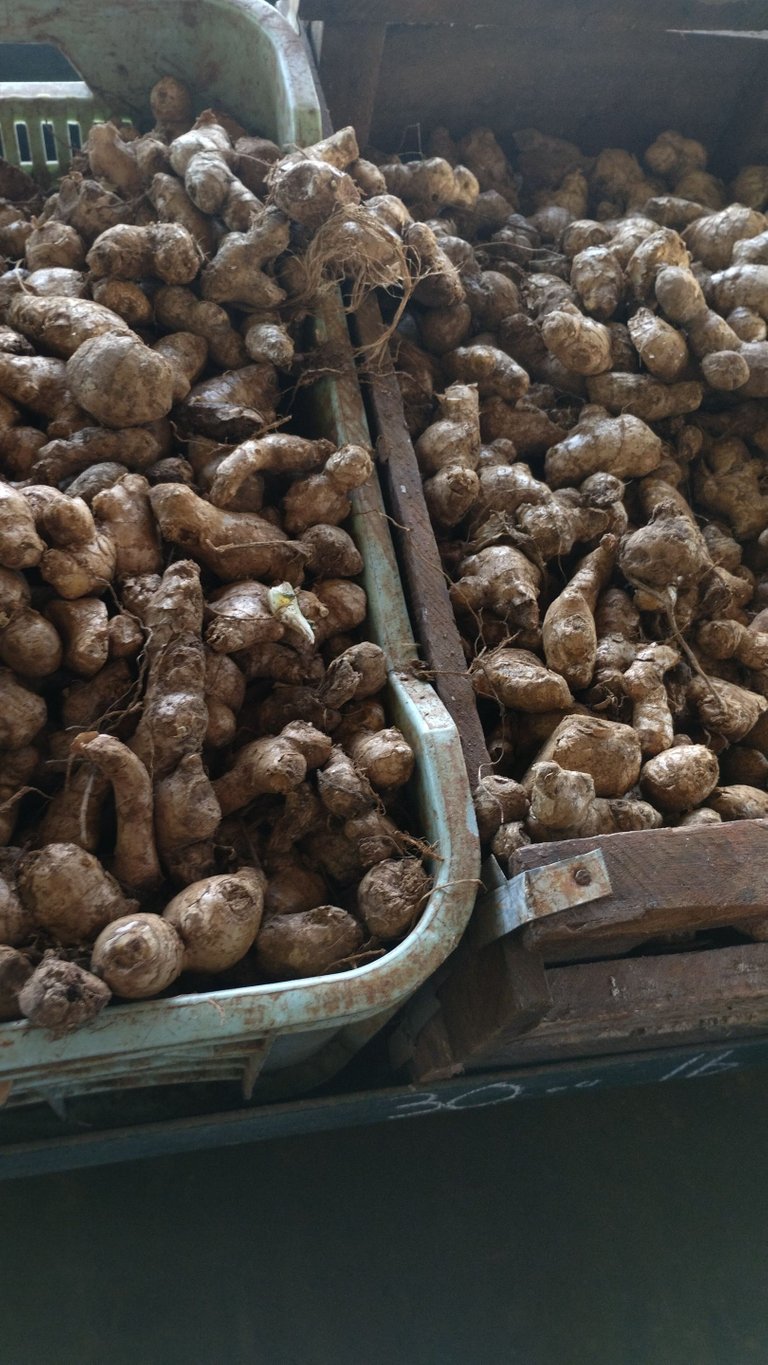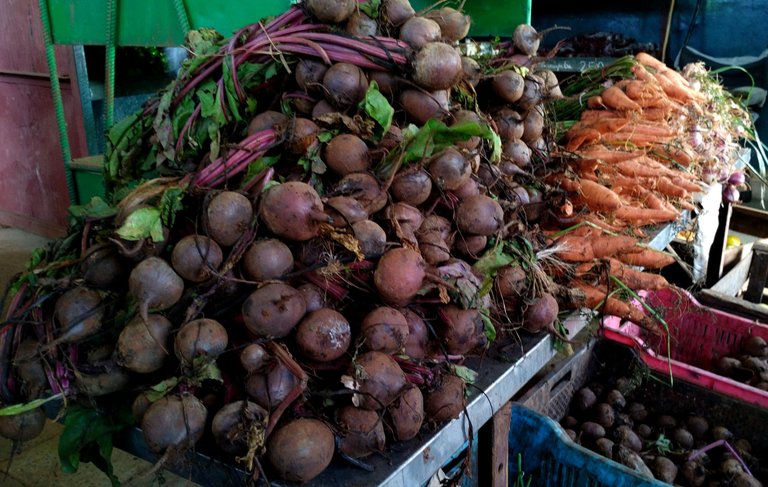 I spent 150 CUP on these two things, which is equivalent to 0.91 USD. The minimum wage in the country is 2 100 CUP per month, which today is equivalent to 12.73 USD. It is critical, isn't it?
Once at the cashier's desk, paying, I started talking to the manager and asked her if I could take the photo shown below. Sometimes it can be difficult to use a camera in establishments because they think we are doing journalistic work to denounce price violations or mismanagement. In almost every place there are price violations.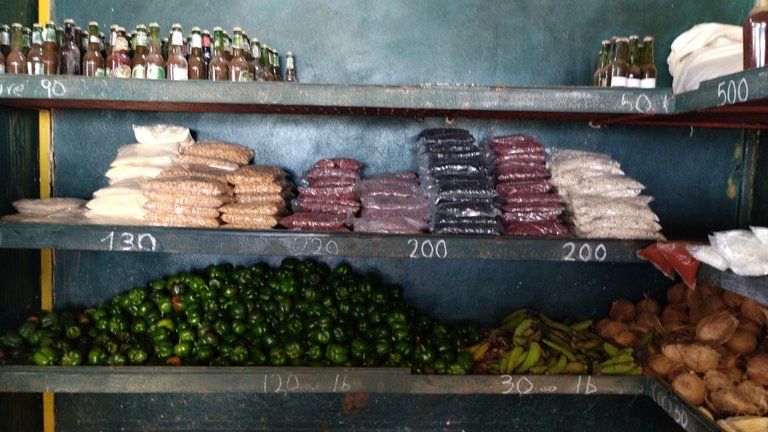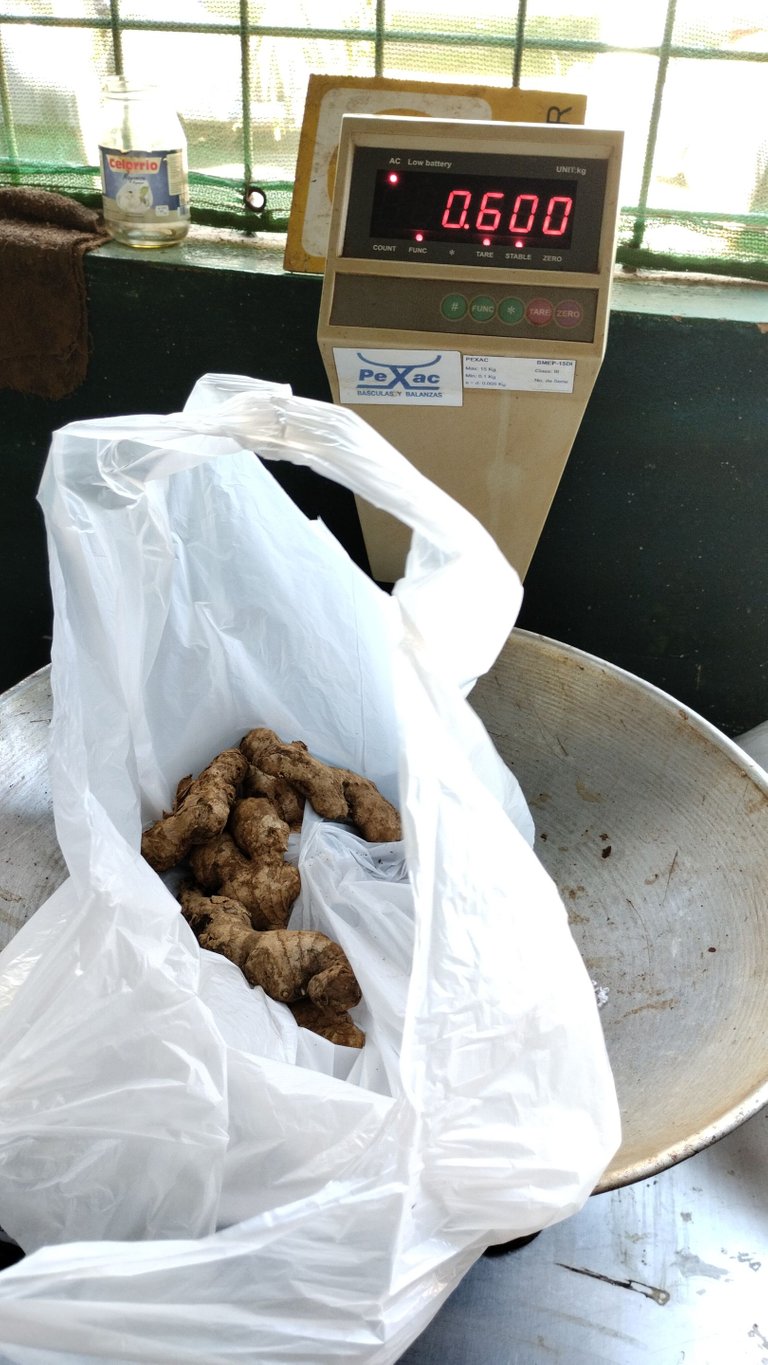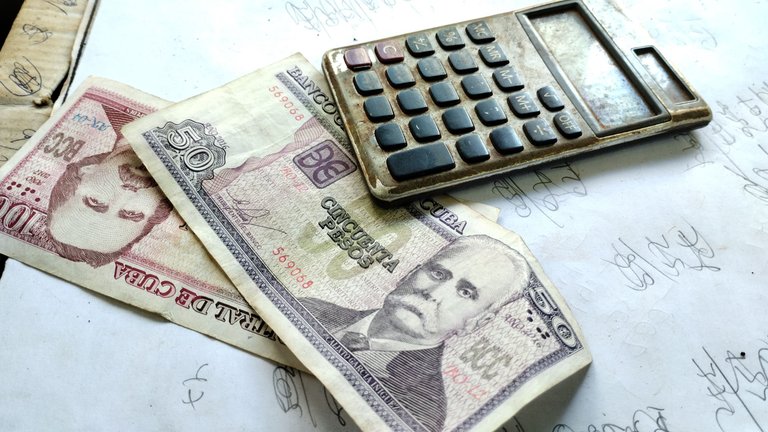 As we left, the old man who was anxious to go in had already paid his bill and was putting in his little bag what he had managed to buy in the grocery store, I imagine, with his scarce bills, because this is a reality that impacts us all.
We talked again and as I was still on the subject of the photos, I asked him if he wanted to be in it. He said no, that he was not photogenic and I kindly replied that he was very handsome and that hat looked great on him.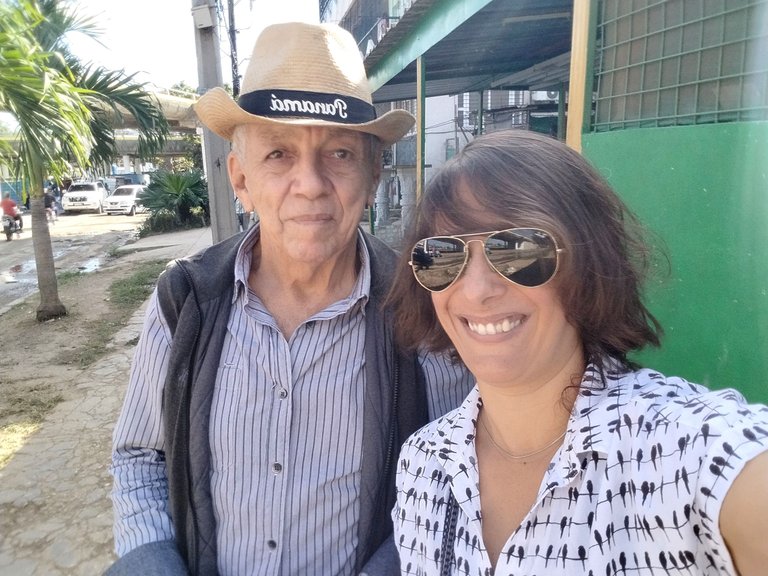 Selfies are clearly not my thing.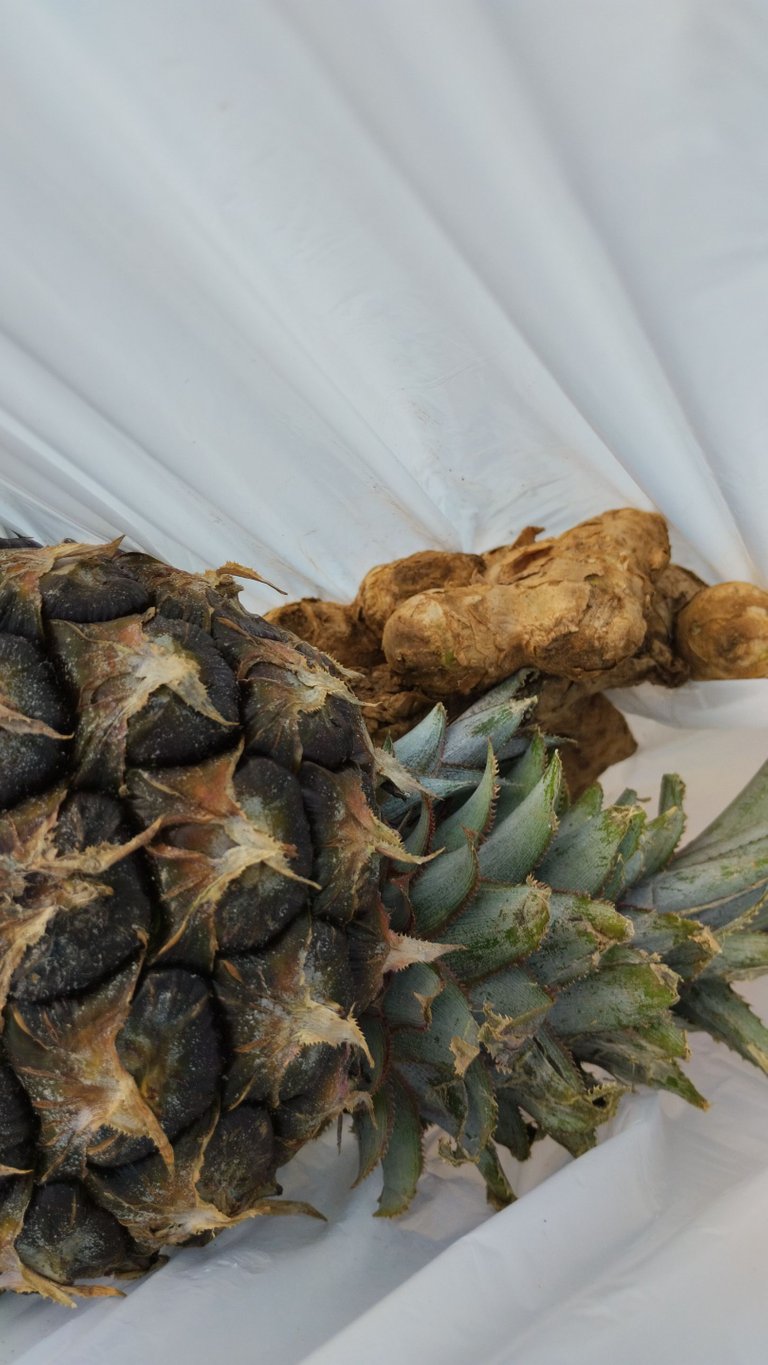 Can you believe we ended up walking together and talking? He showed me a photo of his youth and commented that he had fought in the Sierra Maestra. I confess that I don't like anything that has to do with wars, so this topic did not prosper. Besides, I was short of time.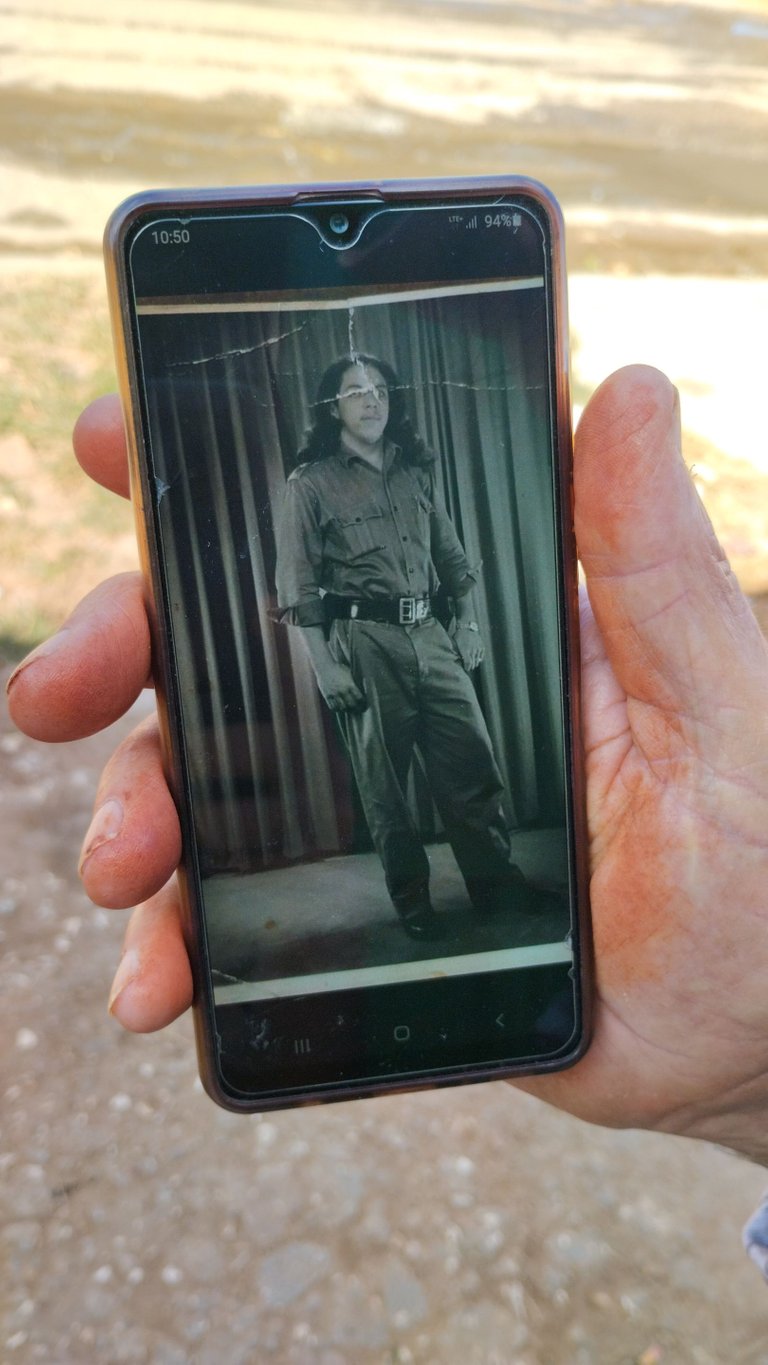 Notice how his hand is full of dirt, which shows that he got them dirty when selecting the sweet potatoes in his bag.
We joked a bit. I told him that I would write a blog about the experience in the kiosk and he was enthusiastic to read this chronicle later.
Almost ready to capture a ride that would take me close to where my friends live, in Santiago de Las Vegas, near the airport, I continued photographing the small but stacked stores on the bridge of 100 and Boyeros.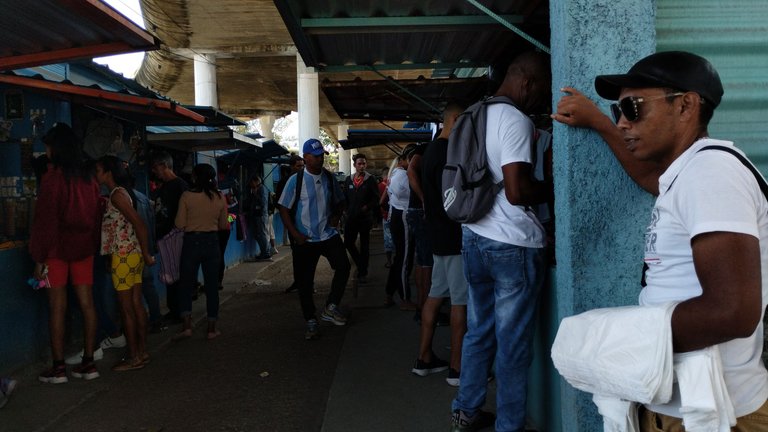 That man over there sells the nylon bags for 5 or 10 CUP. These are the bags that are used in state establishments to take home your purchases and they are not sold wholesale anywhere. So, one wonders, where does he get them from to sell them like that?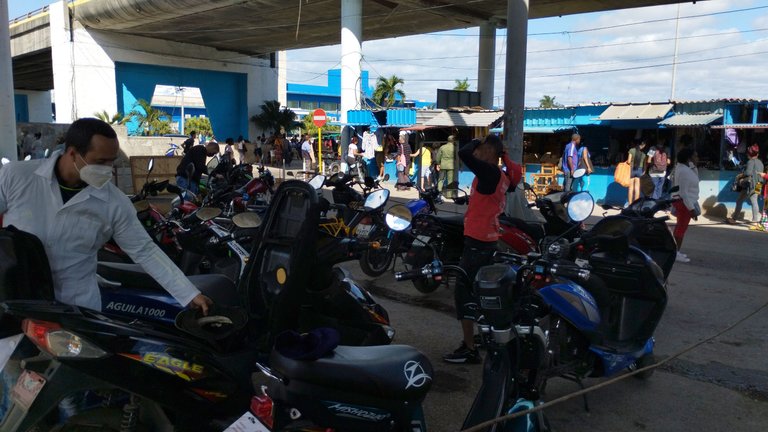 This passageway under the avenue to cross to the other side is a bit creepy.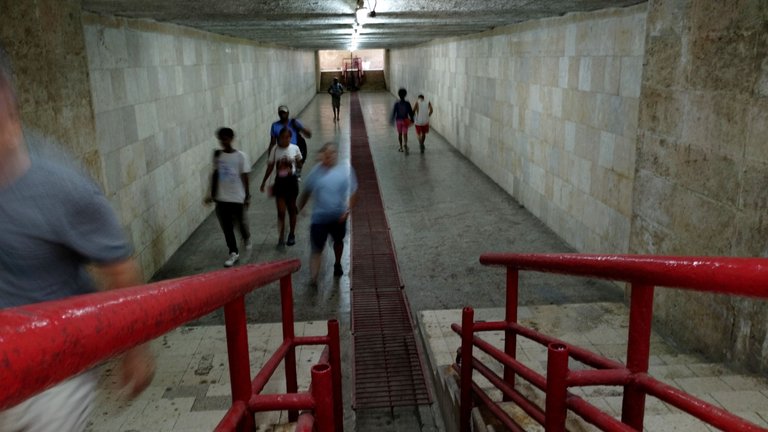 Until next time, thanks for the company and for allowing me to share something about my daily life.

Translated with www.DeepL.com/Translator (free version) because my native language is Spanish.
---
---